When you get a new tool you get really excited to try it out and see what it can do. Keeping your tool running at its best is something which you should also be excited about because it will prolong the life of your tools.
Hedge trimmers are one of those tools which need lubrication often to keep them running like new. It can also help clear out some of the problems you may currently be having. Keep reading to see what is the best lubrication solution for your hedge trimmer and which to avoid.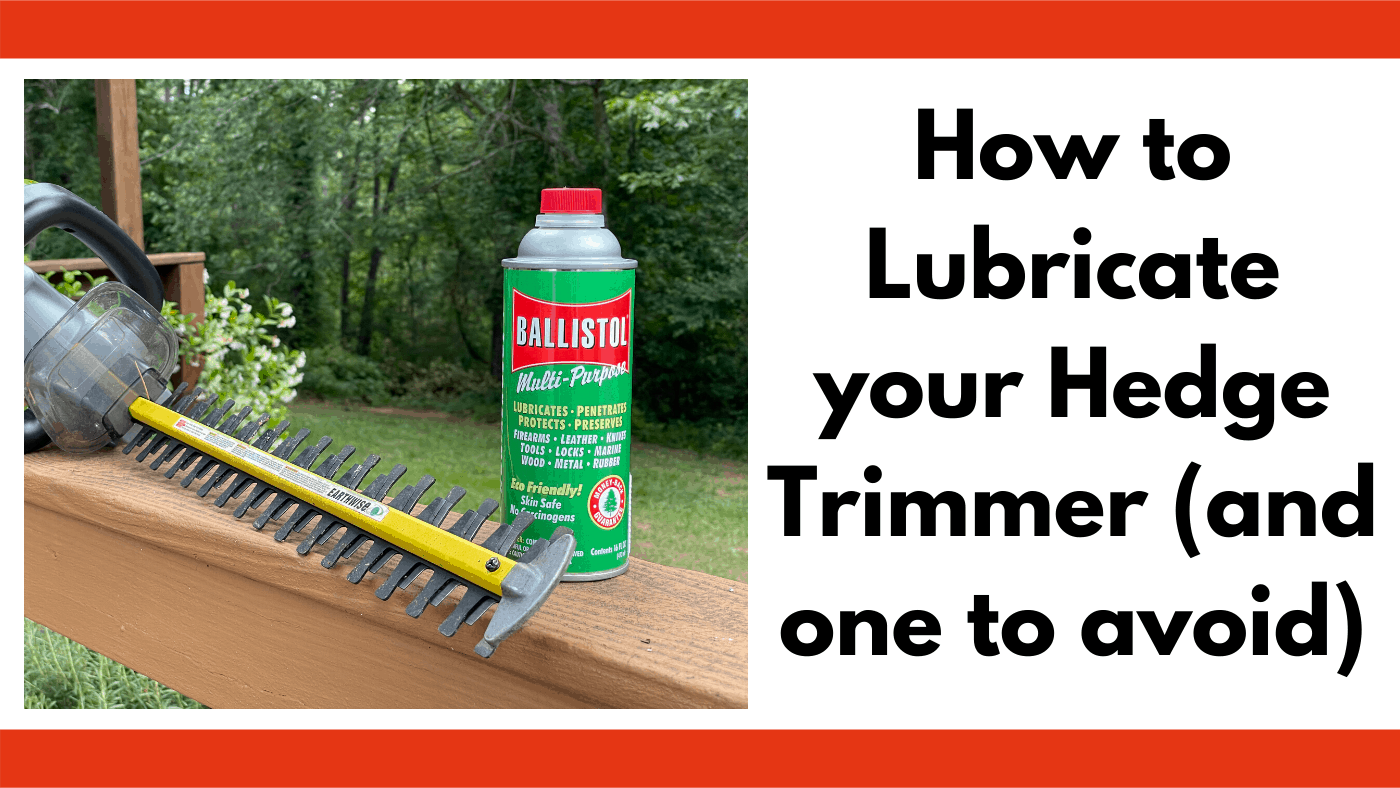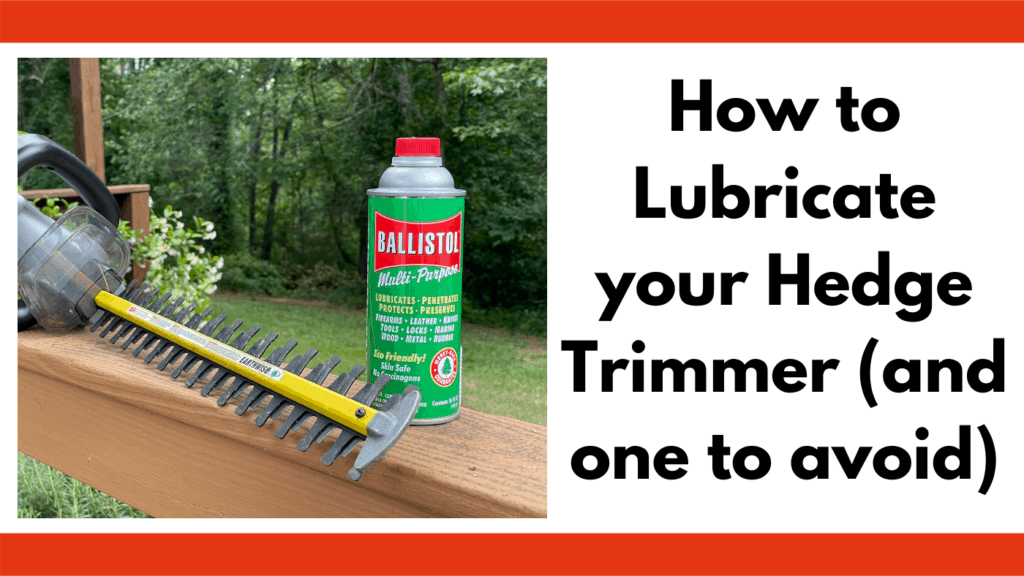 Do Hedge Trimmers Need Oil?
Yes, hedge trimmers need lubrication to keep the friction between the blades low to prevent excess heat which can bend the trimmer's blades. Unlike chainsaws, hedge trimmers do not have an oil reservoir, therefore the oil is applied directly to the trimmer blades.
What type of Oil Should I Use?
You can use any machine lubricating oil but here are a few which we recommend.
This post includes affiliate links, which means I may earn a commission on purchases made at no additional cost to you.
Ballistol Multi-Purpose Oil, Aerosol Spray is a popular lubricant for many applications. This is a common lubricant used for firearms. It is made to withstand heat and will penetrate really well.
This is my favorite lubricant and I use it on all my power tools when I feel they need some help. To apply, spray or apply the oil to your hedge trimmer blades generously and then wipe off the excess with a cotton rag. Once again, you don't need to be too careful about where or how much you use because these lubricants will penetrate the areas between the blades as you run the tool.
You also don't need to wear any special gloves to apply this one since it does not have carcinogens.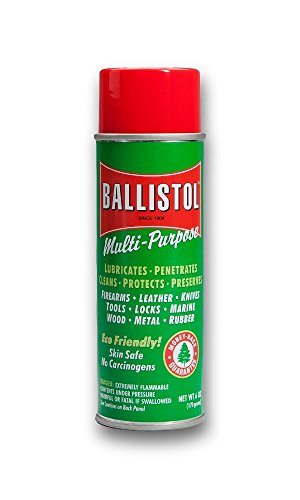 The 3-IN-ONE – Multi-Purpose Oil is a great lubricant for any hedge trimmer. This lubricant will preserve the life of any tool in your shed.
Simply apply a few drops along the length of your hedge trimmer and you are done. Do this before any hedge trimming to ensure it is lubricated and after to clean any plant residue from your blades.
You don't need to be too precise with this one, even if you use too much lubricant, it will not damage the hedge trimmer and it may actually help it.
Sale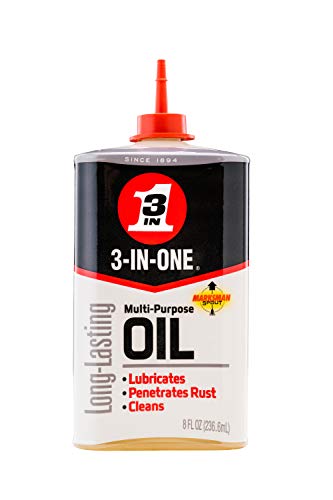 3-IN-ONE - 10038 Multi-Purpose Oil, 8 OZ
3-In-One Multi-Purpose Oil, 8 Oz
Since 1894 This Versatile Multi-Purpose Drip Oil Has Been A Trusted Tool Used By Professional Tradesmen And Do-It-Yourselfers
Lubricates, Cleans And Protects Against Rust And Corrosion. Offers Precise Application With No Overspray Or Splatter, And Its Updated Packaging Has A...
If you want to use a different lubricant, you can put some in an applicator bottle and apply it to your hedge trimmer with the applicator tip.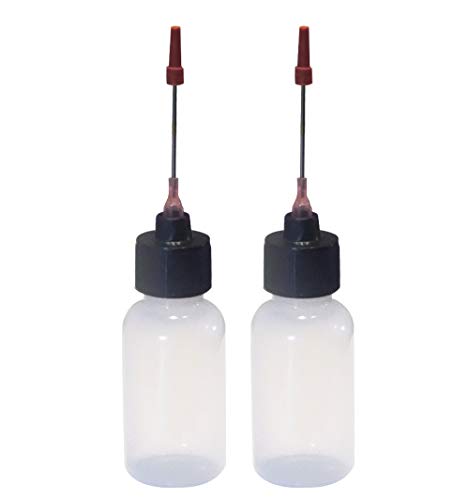 CARNAVAL 2-1 OZ Bottles with Stainless Needle tip for All Your Gun Oils
This offering is for two medical grade 1 oz. boston round dispensing bottle with an 18-gauge stainless needle applicator.
These dispensing bottles are made of the highest quality soft Low Density Polyethylene (LDPE) made for dispensing a large variety of liquids.
The combination of the LDPE bottle and the precision 18 gauge needle applicator is perfect for dispensing any liquid exactly where you want with no...
Can I use WD-40 to lubricate my hedge trimmer?
Do not use WD-40 to lubricate your hedge trimmer. WD-40 is marketed as a household lubricant, not for lawn equipment. WD-40 does not have the required lubricants or rust inhibitors to protect your hedge trimmer.
Because the formula is a secret, the MSDS sheet does not provide sufficient information to know the oil viscosity, rust inhibitor additives, or lubricating additives used in WD-40, WD-40 has also been shown to be a poor lubricant for machinery (source). It does not do well under the conditions present of a hedge trimmer which is of high friction and heat, similar to bearings.
Additionally, I have found that WD-40 attracts dirt more than it lubricates. I learned this lesson the hard way and had to throw out my bearings because the dirt and sand destroyed them.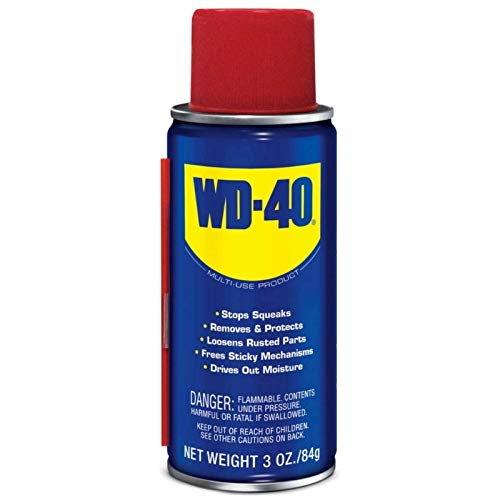 How do I Lubricate My Hedge Trimmer?
You can apply the oil directly to the hedge trimmer blades, whether it is a spray or drop style applicator does not matter. You can further clean the blades by using an old cotton t-shirt, applying oil to the shirt, and rubbing it on the blades making sure to work free any grime.
How Often Should I Lubricate My Hedge Trimmer?
You should lubricate your hedge trimmer before and after every use. Lubricating before ensures smooth operations. Lubricating after cleans the blades and prevents rust.
Rust is the oxidization of metal and this is accelerated when metal is not kept clean and dry. The moisture from the plant's residue has sufficient water to rust your hedge trimmer blades if not cleaned properly.
Be sure to keep your tools clean and dry if you wish to prolong their life.
Angel is a Cuban immigrant who grew up with backyard chickens and a yard-loving abuela. He is our "gear guy" who can never have too many pairs of gloves or weed whacker attachments.