Rutabagas are an underrated root vegetable. Though frequently grown in European countries like Sweden, they are much less popular in the U.S. and can be difficult to find in the grocery store.
However, if you've ever enjoyed mashed or roasted rutabaga, chances are good that you want to start growing this veggie yourself. And the good news is that rutabagas are pretty easy to grow as long as you give them the right weather.
Here's everything you need to know about how to plant and grow rutabaga from seed in your own garden.
Rutabaga Growing Information
Rutabaga (Brassica napus) is a cross between cabbage and turnip and shares characteristics with both of these vegetables. In fact, the roots look very similar to turnips, although they are larger and have yellow flesh with a sweeter, milder flavor.
To make things confusing, rutabagas go by many other names, including swedes (Europe), neeps (Scotland), Swedish turnips, winter turnips, and yellow turnips.
No matter what you call them, the one essential key to successfully growing rutabagas is giving them a long season of cool weather to grow in. They take about three months to mature and prefer nights that drop below 60°F and days that stay under 80°F.
Of course, you may not be able to completely match these ideal conditions, but getting as close as possible will lead to large, healthy rutabagas.
Another consideration to keep in mind is that rutabaga plants do get larger than many other root crops. They grow 1-2' tall and up to a foot wide, so you'll need to make sure you give them enough space in your garden.
Rutabaga Cultivars
Learning how to plant and grow rutabaga starts out with something fun: picking out your seeds. There are several excellent rutabaga cultivars that you can choose from, each with their own unique characteristics.
Here are a few of the top choices:
'American Purple Top'– Very tasty heirloom variety with yellow flesh and a purple crown.
'Laurentian'– Another heirloom with uniform roots and a sweet flavor.
'Helenor'– Produces rounded roots that store well and have great uniformity.
'Navone Yellow'– Produces huge golden roots with a sweet, rich flavor. Don't be confused by the fact that this variety goes by the name of "cabbage turnip".
'Marian'– A UK variety bred for more compact spaces. Good tolerance to clubroot and mildew.
How to Plant and Grow Rutabaga
When to Plant
Getting the planting time right for rutabagas is critical for a good harvest. In regions with cool summers, this root vegetable can be grown as a spring crop, but most gardeners will have the best success growing it as a fall crop.
If you live in an area where the ground freezes during the winter, set your planting date at 90 days before your first average fall frost date. If you live somewhere with warmer temperatures, plant in late summer whenever nighttime temperatures are close to the 50-60°F range.
In areas with very mild winters where temperatures rarely dip much below freezing, rutabaga can be planted in mid or late fall and grown as a winter crop.
Where to Plant
Rutabagas grow best in a location that gets at least 6 hours of sunlight a day. They do tolerate partial shade, but you can expect the roots to be smaller if the plants aren't getting full sun.
It's also important to grow rutabaga somewhere that any members of the cabbage family— cabbage, kale, broccoli, cauliflower, turnips, etc.— have not been grown in the last 3-4 years. This prevents pathogens from building up in the soil and affecting your crop.
As far as soil goes, rutabagas do best in fertile soil that is on the moist side, but they are tolerant of many different soil types. Just be sure your soil drains well to avoid root rot.
Before planting, make sure the soil is weeded and free of rocks and debris as much as possible. Add a good amount of compost, well-rotted manure, or a balanced (10-10-10) fertilizer to the planting area to make sure your crop will get enough nutrients over its long growing season.
Starting Your Seeds
It's not difficult to learn how to plant and grow rutabaga from seed. In cool soil, the seeds will germinate quickly, and they can even be started indoors and transplanted later, unlike other root veggies.
To directly sow your rutabaga, make sure you have prepared and smoothed out your soil, then make a furrow about ½" deep. Sow the seeds 2" apart, cover them with soil, and water the seeded area well.
As long as the soil is cool, your seeds should germinate in 4-7 days. Once they have sprouted and grown for a few days, thin them to a spacing of 6-8" to allow the roots to fully grow later on.
If your weather and soil are hot at planting time, start your seeds indoors to give them cooler temperatures. You can seed them in open flats or trays with individual cells. Once they have several sets of true leaves, transplant them to your garden on a cool morning or cloudy day, spacing them 6-8" apart.
Rutabaga Plant Care
Rutabagas need at least an inch of water every week and even more during warm, dry spells. In fact, there's an old farmer's adage about rutabagas that says, "If in doubt, water."
This means you'll need to supply supplemental water when it doesn't rain and on a consistent basis. Soil that swings from dry to wet and back again will cause split roots that lose sweetness and tenderness. If watering regularly is a challenge, consider putting in drip irrigation around your rutabagas.
Along with watering, weed regularly to make sure your plants don't have to compete for nutrients and water. You can lay down a 3-4" layer of natural mulch (straw, pine needles, etc.) to help suppress weeds and retain soil moisture. If you decide to bring straw from offsite, ask to make sure it hasn't been sprayed with herbicides.
Common Pests and Problems
Unfortunately, rutabaga is susceptible to the same pests that go after other plants in the cabbage family. This includes cabbage root maggots, cabbage worms, flea beetles, and cabbage loopers.
The best way to deal with these pests is to grow your rutabagas under floating row covers for the first few weeks to a month. Once the plants are bigger, they should be able to withstand most pest damage.
The good news is that rutabaga is fairly resistant to many diseases that afflict the cabbage family. However, plants can be susceptible to clubroot and black rot. To avoid these diseases, practice good crop rotation and make sure the soil is never waterlogged.
How to Harvest Rutabaga
Now for the best part of how to plant and grow rutabaga: collecting your harvest!
Most rutabaga varieties mature in 90-100 days. You can harvest the roots as soon as they reach a diameter of 2-3" (they are most tender at this stage), but most gardeners prefer to harvest them when they are 4-5" in diameter (softball size).
Pick some roots of different sizes and see for yourself which you like best.
To harvest rutabaga roots, simply pull them up if the soil is loose or use a shovel to dig under the roots and push them up. If you are growing rutabaga as a fall crop, allow them to go through 1 or 2 frosts before harvesting to improve the flavor.
The leaves can also be harvested when they are young and tender, but don't pick too many or your plants won't have enough energy to produce large roots.
Storing and Enjoying Your Rutabaga
One of the best parts about growing rutabaga is that the roots will keep for a long time in storage.
After harvesting your plants, trim the leaves off about one inch above the crown. Wipe off the roots or gently rinse and thoroughly dry them before storing.
For most people, the best place to keep rutabaga is in the refrigerator. They do need fairly high humidity to prevent them from drying out and shriveling, so you may want to wrap them in damp paper towels before placing them in a plastic bag and storing in the crisper drawer.
For longer storage, rutabagas can go in a root cellar or cold garage. Ideal conditions are temperatures just above freezing and a humidity of 90-95%.
Check on your stored rutabaga regularly to make sure they aren't too damp or too dry, and enjoy them throughout the winter months!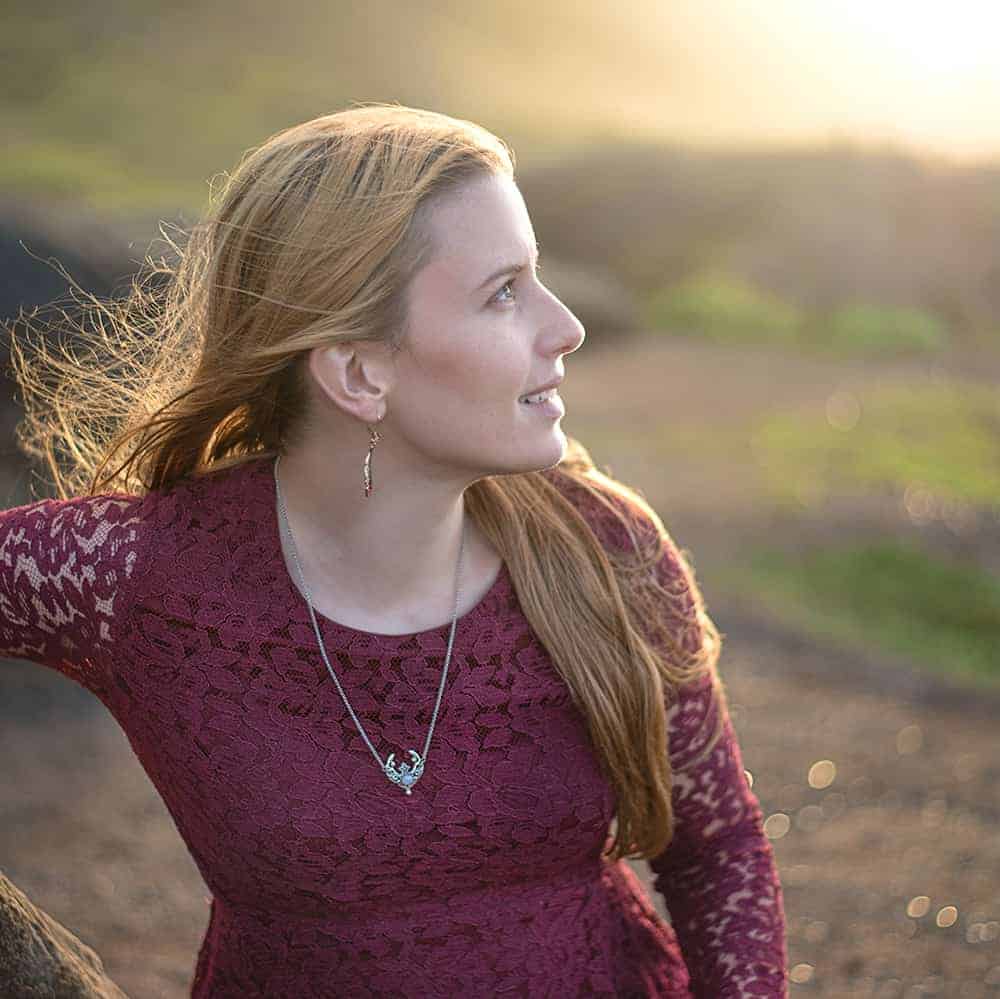 Natasha Garcia-Lopez is an avoid home-gardener and proud owner of 88 acres of land in rural West Virginia. She was a member of the Association for Living History Farms and Agricultural Museums for many years and is currently enrolled in the Oregon State University Master Gardner Short Course program so she can better assist you with your gardening questions.She holds a certificate in natural skincare from the School of Natural Skincare.