Chicory is a wonderful plant to add to your herb or vegetable garden. It has edible roots, leaves, and flowers and attracts loads of pollinators, particularly bees. Chicory has even been used as a forage crop for livestock, so there's little it can't do.
However, things can get a bit confusing because there's more than one plant that is referred to as 'chicory'. Here's more about what the different types are, the benefits of each, and how to plant and grow chicory in your own garden.
All About Chicory: A Fantastic Edible
True chicory or common chicory is a perennial plant with the botanical name of Cichorium intybus. You've likely already seen it growing along roadsides and in fields, pastures, etc., since it's widely naturalized in North America, Europe, and western Asia.
As far as appearance goes, common chicory starts out as a rosette of dandelion-like leaves, then sends up hairy stems that can reach up to 4' tall. The plants bloom with sky blue flowers that resemble cornflowers, each lasting for only a day.
Though usually considered a weed, chicory is often cultivated or foraged for its deep taproots. The roots have a strong coffee-like flavor when roasted, are a good source of fiber, and possess anti-inflammatory properties.
There are also some close relatives of common chicory that can all be grown as salad greens.
Wild endive, for example, is sometimes referred to as 'chicory', but it has the botanical name of Cichorium endivia and is a very different plant. A cultivated subspecies of chicory (C. intybus var. foliosum) known as radicchio also falls under the general label of 'chicory'.
To cut through the confusion, here's what you need to know about chicory when planting it:
If you want to grow chicory to harvest the roots, buy seeds for the straight species: Cichorium intybus. If you want to harvest the leaves or hearts of chicory, look for a salad green type that may go by the name of chicory, radicchio, or endive.
The good news is that any type of chicory is easy to grow by following a few simple steps!
How to Plant and Grow Chicory Root (Common Chicory)
When and Where to Plant Chicory Root
You can grow common chicory as a perennial in USDA zones 3-10. Starting plants from seed is the best method so that they can develop a long, healthy taproot for you to harvest later.
The seeds can be directly sown in the garden as soon as the soil is workable in the spring, which translates to a few weeks before your last average spring frost date.
Choose a spot for your chicory that gets full sun. You don't need to worry much about soil fertility because chicory will grow in the most unlikely places, but loose soil is best for well-developed roots. If yours is on the heavy side, mix in some compost before planting.
Also, if you want to grow chicory as a perennial, choose a spot where it can grow undisturbed for several years. If you want to harvest the entire plant at the end of the season, you can treat it as an annual or biennial.
Seed Sowing
When you are ready to plant chicory, create a very shallow furrow that is only about ⅛-¼" deep. Sprinkle your seeds into this furrow and cover them very lightly with soil.
Since you are planting in early spring, it's likely that nature will take care of watering for you, but if not, keep the seeded area moist by gently watering (so you don't wash any seeds away) until germination occurs. This can take up to 2-3 weeks, so be patient.
Once your seedlings are a few inches tall, thin them to a spacing of 6-12" apart. Snip off extras at soil level, and feel free to eat your clippings as microgreens!
Plant Care
Chicory is widely considered a weed, so it really doesn't need much attention from you. However, since you are growing it to harvest quality roots, you'll want to make sure the bed stays weeded and you supply your plants with about an inch of water a week during dry spells.
If your plants reach the flowering stage, which usually happens in the second year of growth, you may want to deadhead your plants after they have finished blooming to avoid reseeding.
The seeds of chicory aren't dispersed by the wind, so they won't pop up all over your yard like dandelions, but volunteers will sprout up if your plants drop seeds. Weed out seedlings each spring, or let them grow if you want more chicory.
How to Plant and Grow Chicory for Greens (Endive, Radicchio)
When and Where to Plant
If you are growing cultivated types of 'chicory' for their leaves, you can treat them much like you would other salad greens. The seeds can be directly sown outdoors 2-3 weeks before your last spring frost date or started indoors 5-6 weeks before you plan to transplant them.
Chicory grown for the greens can go in full sun or partial shade. The plants prefer cooler weather, so choose partial shade if your spring and early summer weather tends to be on the warm side.
You can grow chicory in well-drained soil— preferably with compost or well-rotted manure worked in to add nutrients— or in good-sized, deep pots filled with potting soil.
Seed Sowing + Plant Care
Start your seeds indoors in plug trays or directly out in the garden. Plant the seeds about ¼" deep (check your seed packet for the specific depth for your variety) and thin or transplant them to a spacing of 6".
Make sure your plants get supplied with consistent moisture, at least an inch per week. You can apply a natural mulch when the weather starts to dry out to help conserve water, but don't put it down too early or you'll create a nice habitat for slugs.
Weed regularly and keep an eye out for pests.
Common Pests and Problems
Just like with any other crop, part of how to plant and grow chicory successfully is dealing with pests.
Fortunately, all types of chicory are relatively pest-resistant. The most likely culprits to attack your plants are slugs, snails, and aphids.
Slugs and snails both prefer a moist habitat (which is why you don't want to put mulch down too early) and can be deterred with crushed eggshells. Aphids can be sprayed off the leaves with a hose.
Occasionally, chicory can suffer from fungal or bacterial pathogens if the weather is particularly damp or the soil drains poorly. You can mostly avoid disease problems by planting in well-drained soil, properly spacing plants, and cleaning up plant debris at the end of each season.
How to Harvest Chicory Root & Greens
Common chicory does not typically flower in the first year, and most growers agree that the roots are at their best quality before flowering occurs. This means that the best time to harvest is in the fall of their first year of growth or in early spring before they start blooming.
To collect chicory roots, you'll need to dig deep to get as much of the long taproot as you can. Use a shovel to loosen the soil around your plants and get under the root, or try a long, thin tool like a soil knife.
If you leave even a piece of root behind in the ground, there's a good chance it will resprout, which may or may not be a good thing, depending on your point of view.
Chicory roots don't store for as long as other roots, so harvest what you need and allow a few plants to bloom the following spring for pollinators.
If you are growing another variety of chicory for the leaves, you can start harvesting them as soon as they reach a good size for eating by breaking off the outer leaves and allowing the inner ones to keep growing.
Or if you want fully formed chicory that has a dense heart in the center, allow your plants to grow until they are about 12-18" tall and you can see that the heart has formed. Then, cut the entire plant off just above soil level with a sharp, clean knife.
Enjoying Your Chicory
Now that you know how to plant and grow chicory, plus how to harvest your crop, what can you do with it all?
Chicory greens and hearts can be stored in the refrigerator for a short time like other greens. They can be used raw or cooked in a variety of dishes and have a unique flavor that is both nutty and bitter.
The roots can be cooked like any other root vegetable, but most people grow them for use as an herb or a coffee substitute. To bring out their coffee-like flavor, clean the roots and roast them until they are dark brown and smell fragrant. Chicory root also contains powerful prebiotics and can help boost gut health.
If you keep growing chicory, you'll discover that there are many ways to use the entire plant, which is yet another reason to keep growing it in your garden!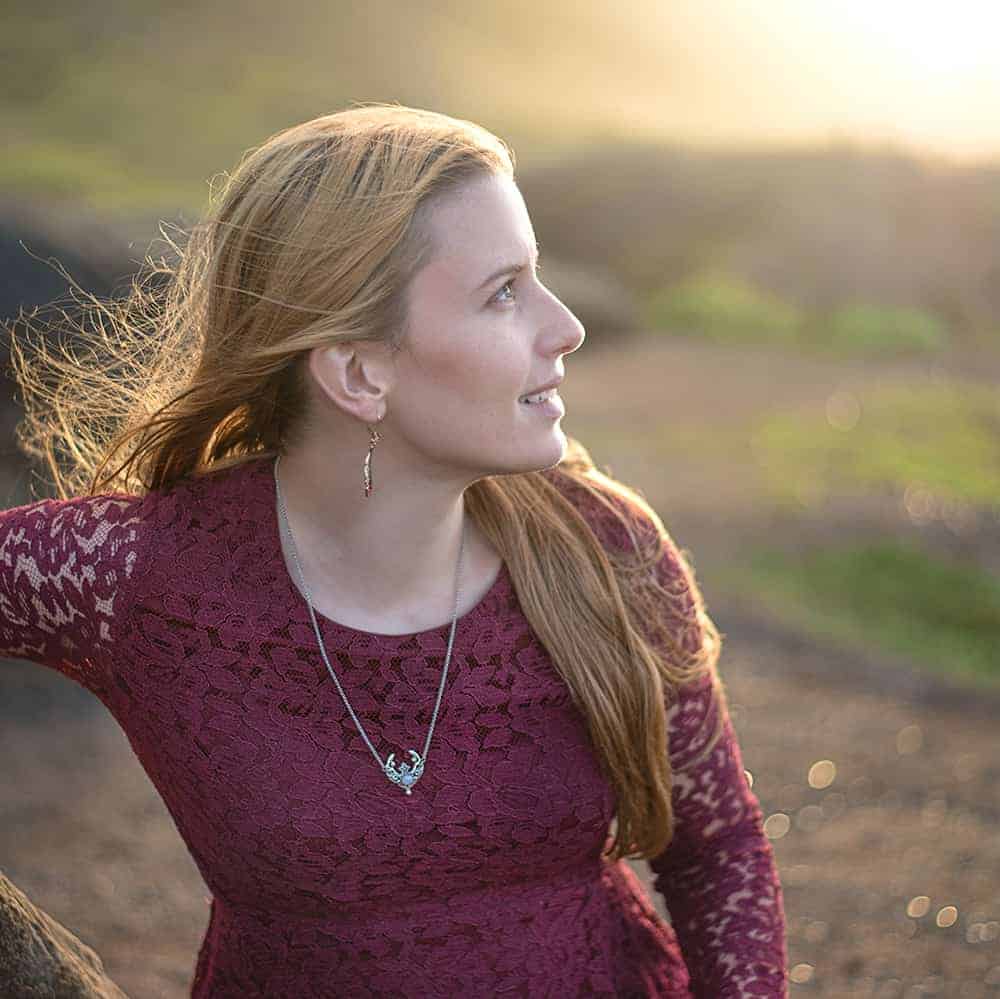 Natasha Garcia-Lopez is an avoid home-gardener and proud owner of 88 acres of land in rural West Virginia. She was a member of the Association for Living History Farms and Agricultural Museums for many years and is currently enrolled in the Oregon State University Master Gardner Short Course program so she can better assist you with your gardening questions.She holds a certificate in natural skincare from the School of Natural Skincare.