Ashwagandha has become a very popular herbal supplement around the world. The powdered root is used for many purposes, especially to boost energy, reduce stress, and improve sleep quality.
With all these great properties, it's no surprise that people wonder if they can grow ashwagandha at home. The answer, in many cases, is yes! However, this plant does have specific growing requirements you'll want to know about before getting started.
With that in mind, here's a simple guide on how to plant and grow ashwagandha in your home garden.
This post includes affiliate links. If you make a purchase using one of these links, Together Time Family will receive a commission at no additional cost to you.
All About the Ashwagandha Plant
Believe it or not, ashwagandha (Withania somnifera) belongs to the same plant family as tomatoes, potatoes, and peppers— the nightshade family (also called Solanaceae). It grows natively in India, Northern Africa, and the Middle East.
In its native habitat, ashwagandha is a perennial shrub that grows about 3' tall and 2' wide. It blooms with small yellow-green flowers that have a star shape and produces bright red berries surrounded by a papery husk (very similar to ground cherries).
The leaves of ashwagandha are green, oval, and covered lightly in silver-gray hairs. They and the berries have therapeutic value, but the roots of the plants are most prized for medicinal uses.
In Ayurveda, ashwagandha root is considered to be an adaptogen with rejuvenative properties. Its name translates to "the smell of a horse", which refers to an ability to impart the strength and stamina of a stallion to whoever consumes it.
Along with restoring energy, ashwagandha has relaxing properties that promote sleep and ease stress— something many of us could use!
Growing Information for Ashwagandha
An important part of learning how to plant and grow ashwagandha successfully is understanding the conditions this plant thrives in.
Something very unique about ashwagandha is that it grows exceptionally well in dry conditions with poor soil, a combination that would kill many other plants. It is also very sensitive to frost and needs about 150-180 days to fully reach maturity.
In spite of this, ashwagandha adapts surprisingly well to more temperate climates. In USDA zones 7-10 it can be grown as an herbaceous perennial, and in zones 6 and below it can be treated as an annual.
Plants grown as annuals may not reach the flowering or fruiting stage, which means the roots will be smaller at harvest time but still highly beneficial.
However, keep in mind the fact that ashwagandha grows best in a temperature range of 70-95°F and relatively dry conditions. This means that a cold, wet summer will not produce the best crop.
How to Start Ashwagandha from Seed
Not many garden centers sell ashwagandha seedlings, but you can find the seeds for sale at some online nurseries. I have personally purchased ashwagandha seeds from Southern Seed Exchange on Etsy. Most gardeners will want to start their seeds indoors, although you can direct sow seeds in warm, mild climates.
For indoor growing, get your seeds going in early spring, several weeks before your last average frost date. Use a lightweight seed-starting mix and a seed-starting tray, sowing the seeds on top and barely covering them with a light layer of soil.
Water your seeds gently and place them somewhere warm to germinate (70°F or above). Germination should occur in 10-14 days as long as the seeds are kept warm.
Once your seedlings are up, give them plenty of light and water them before the soil dries out fully. Allow them to reach a height of about 4" before transplanting to your garden. Also, be sure you gradually harden them off when the weather is mild enough to do so.
When and Where to Plant Ashwagandha
Ashwagandha can be planted in your garden after all danger of frost has passed and the weather is warm and settled. It can go out with other warm weather crops like tomatoes and basil.
Ideally, plant your ashwagandha in a full sun location (at least 6 hours of sunlight each day). It can grow in partial shade but growth will be slowed down and the root harvest may be smaller.
Ashwagandha needs soil that drains well to thrive. It grows best in sandy or rocky soil and will struggle in heavy clay. If your soil is on the heavy side, grow your plants in raised beds for better drainage.
Unlike other crops, ashwagandha doesn't need any soil amendments and actually prefers soil with low fertility. It does best in slightly alkaline soil (pH of 7.5-8), so you may need to use a pH adjuster, like lime, if your soil is acidic.
How to Plant and Grow Ashwagandha as an Annual
Planting and Care Tips
Even in milder climates, many gardeners will choose to grow ashwagandha as an annual because the roots are harvested at the end of the season, which means digging up the entire plant.
Start by transplanting your seedlings after all danger of frost has passed. Space them 2' apart from each other to ensure that the roots have room to fully develop.
You should water your seedlings regularly for the first few weeks to make sure their roots get established, but after that ashwagandha is considered drought tolerant. During extremely long dry spells, you can water your plants once or twice, but they will mostly be fine on their own.
When grown as an annual, ashwagandha will not need any fertilizer. Simply weed regularly and let your plants take care of themselves.
Harvesting
Normally, the roots of ashwagandha are harvested after the plants have flowered and developed fruit. However, if you have a shorter growing season, your plants may not get to the flowering or fruiting stage before freezing temperatures come through.
Your goal should be to let your plants grow for as long as possible and harvest the roots before the first frost arrives. The roots will be smaller than if your plants had time to fruit and finish maturing, but they will still be very usable.
Use a shovel or garden fork to dig up as much of the root system of each plant as possible. Then, select the thickest roots and cut them off with a sharp knife. Wash and dry the roots thoroughly before bringing them inside.
How to Plant and Grow Ashwagandha as a Perennial
Planting and Care Tips
When planting ashwagandha as a perennial, you may want to plant more than you need so that you have some to harvest this year and some to grow into next season.
If you are in a borderline zone (like zone 6 or 7), try to choose a planting area that is sheltered from harsh winds. Also, avoid low spots that will collect water and stay frozen for longer, potentially planting close to a building for a little extra warmth.
Transplant your seedlings about 2' apart into your garden. Water regularly for the first few weeks until they get established. After that, they should only need supplemental water during extended dry periods.
Even perennial ashwagandha doesn't need much fertilizer, but you can side dress with compost or rotted manure in the spring.
Harvesting
The roots of ashwagandha are considered mature after the plants have flowered, fruited, and the husks covering the berries begin to dry out. This is usually 150-180 days after planting (5-6 months).
When the husks start turning brown, dig up the roots of any plants you want to harvest. Allow those you want to grow next year to die back on their own.
Cut off the largest roots and compost the rest of the plant (unless you want to try utilizing the leaves and/or berries). Wash and dry the roots thoroughly before bringing them inside.
In borderline zones, heavily mulch your remaining plants in late fall to help them through the winter.
Processing and Storing Your Ashwagandha
After successfully learning how to plant and grow ashwagandha and how to harvest the roots, the final step is to process and store this valuable herb.
In India and other hot, dry growing regions, ashwagandha roots are typically left to dry outside in either sun or shade. If you live somewhere with humidity, getting the roots to fully dry can be a more difficult task.
For many, the most efficient way to dry the roots is with a food dehydrator. You can cut the roots into 2-3" sections, lay them out on the dehydrator tray, and dry them at a low setting until no moisture is left.
Once the roots are completely dry, you can use the pieces to make teas, tinctures, and other remedies or grind them into a powder. Either version should be stored in airtight containers away from heat and light to be used as needed.
You can now take pride in the fact that you just grew your own supply of ashwagandha!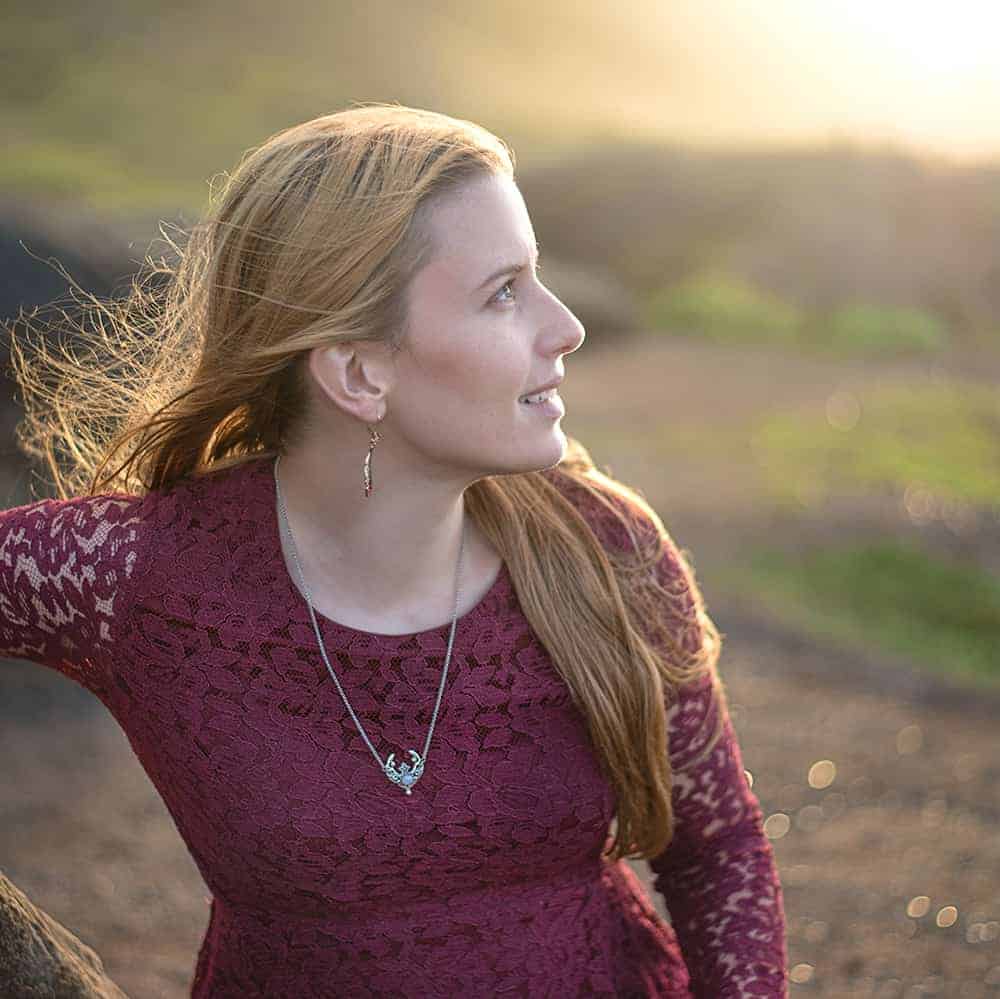 Natasha Garcia-Lopez is an avoid home-gardener and proud owner of 88 acres of land in rural West Virginia. She was a member of the Association for Living History Farms and Agricultural Museums for many years and is currently enrolled in the Oregon State University Master Gardner Short Course program so she can better assist you with your gardening questions.She holds a certificate in natural skincare from the School of Natural Skincare.