Napa cabbage is similar to traditional cabbage except that the leaves are a paler green, oblong, and crinkled. It's a very versatile vegetable to work with in the kitchen and can star in dishes like Korean kimchi, Asian-inspired coleslaw, and stir-fries.
If you want to try your hand at growing napa cabbage, it's as easy to grow as any other type of cabbage. You'll need to plant it at the right time and protect your crop from pests, which should lead to a lot of success— and delicious cabbage.
To guide you through the process, here's what you need to know about how to plant and grow napa cabbage from seed to harvest.
Growing Information for Napa Cabbage
Napa cabbage (Brassica rapa Pekinensis) is also known as Chinese cabbage and grows in an oblong shape with a tightly packed head of crinkled green leaves. It shouldn't be confused with bok choy, which is a closely related vegetable that also goes by the name of Chinese cabbage.
As a garden veggie, napa cabbage is a biennial typically grown as an annual. It does have a few specific requirements but is otherwise fairly easy to grow.
The biggest growing requirement to keep in mind is that napa cabbage prefers cool weather to grow in as do most members of the cabbage family. It thrives in a temperature range of 45-75°F and will bolt if the weather gets too hot, ruining your harvest.
There's a second point to be aware of that is more a warning than a requirement: Cabbages tend to attract a lot of pests, so you'll want to make pest management part of your growing strategy.
If you give your napa cabbage the right weather and find a way to fend off pests, you can look forward to a delicious harvest!
Top Napa Cabbage Varieties
Just like with most vegetables, there are multiple varieties of napa cabbage available, each with its own unique characteristics. If you want to learn how to plant and grow napa cabbage from seed, you have complete control over which cultivar you choose.
To help you decide, here are some of the best napa cabbage varieties:
'Rubicon'– Great traditional variety with full size heads and excellent flavor.
'Bilko'– Slightly larger and darker green than 'Rubicon' with good disease resistance.
'Minuet'– Mini napa cabbage with heads that get about 9" tall. Matures in only 48 days.
'Golden Beauty'– Beautiful yellow color and excellent flavor. Looser heads.
'Merlot'– Gorgeous deep red napa with white stems. Somewhat susceptible to bolting.
'Miss Hong'– Newer dark red-purple variety. Heads will open in warm weather (almost like lettuce) and stay tightly packed in cool weather.
How to Start Napa Cabbage from Seed
You can sow napa cabbage seeds directly in the ground, but for most gardeners, a better option is to start the seeds indoors. Not only does this give you a jump on the growing season, it also protects your plants from pests and temperature extremes.
For an early to midsummer crop, start your seeds about 4-6 weeks before your last average frost date in the spring. For a fall crop, start your seeds 6-8 weeks before your first average fall frost date, which usually works out to anywhere from late June to early August, depending on where you live.
Use a good quality seed starting mix and a seed starting plug tray or biodegradable pots. Sow 1-2 seeds per cell (or pot), planting them about ¼" deep. Water them well and place the tray somewhere warm.
Cabbage seeds usually germinate in 7-10 days. Give your seedlings plenty of light as they grow and keep the soil moist but not soggy. When they get a few inches tall, thin them if necessary so there is only one plant per cell (or pot).
Harden off your seedlings for about a week before transplanting them to your garden by gradually exposing them to outdoor weather (but never if it's below freezing). Learn more about hardening off in this post on how to prepare your seedlings for transplanting.
How to Plant and Grow Napa Cabbage
When to Plant
Napa cabbage can be grown as a spring or fall crop and even as a winter one in milder regions. The best time to plant will depend on where you live, but for most gardeners, planting it as a fall vegetable is ideal.
Planting in midsummer for a fall harvest allows the cabbage to grow into cool weather and shorter days, which helps to keep it from bolting. Though not as cold tolerant as regular cabbage, napa cabbage can also take a few light autumn frosts that sweetens its flavor.
If you do choose to plant in the spring, put your seedlings in the ground right at your last spring frost date. You don't want them to go out earlier than this— unless you can give them protection— because the young plants may bolt if they are exposed to frost.
Where to Plant
The ideal spot for napa cabbage depends on when you are planting it.
If it will have consistently cool temperatures for most of its growing season, you can plant it in a spot that gets full sun (6-8 hours of sunlight a day). If your cabbage will be exposed to some warmer temperatures, plant it where it will get partial shade (4-5 hours of sunlight a day).
Cabbage prefers soil that is on the moist side, but it should still have good drainage. To improve the nutrient content of your soil, mix in a good amount of compost or well-rotted manure before planting.
Finally, avoid planting napa cabbage anywhere you've grown cabbage family members (kale, broccoli, cauliflower, etc.) in the past few years.
Planting Tips
Plant your cabbage seedlings 12-18" apart in your garden. If you are planting more than one row, space the rows 18-30" apart.
You may want to consider putting floating row covers over your cabbage at planting time as well as putting down some kind of slug deterrent. (More on that in the pest section.)
If your garden space is limited, cabbage can also be grown in large containers. Containers that hold at least 5 gallons of soil will work the best. Limit your planting to only one napa cabbage per pot unless you have wide containers that can accommodate 2-3 plants spaced a foot apart.
Napa Cabbage Plant Care
Maintenance is an important part of how to plant and grow napa cabbage successfully.
Cabbage prefers moist soil over dry soil and may bolt if it doesn't get enough water. To avoid this, water whenever the soil feels dry 2-3" down. Be sure to soak the root area deeply, and keep the leaves from getting wet as much as possible.
To help with moisture retention, you can put down a layer of natural mulch around your plants. However, if you are planting in spring, don't lay mulch down too early or you may attract slugs. Wait until the weather dries out a little.
If you added compost or manure at planting time, your napa cabbage won't need much additional fertilizer. You can simply "mulch" with additional compost midseason or apply a liquid nitrogen-heavy fertilizer, like fish emulsion.
Common Pests and Problems
Unfortunately, napa cabbage commonly attracts a number of pests. Cabbage worms, cabbage loopers, and flea beetles will frequently appear to chew on the leaves, and slugs can be detrimental to young seedlings.
The best way to avoid most of the above pests is to cover your cabbage with floating row covers at planting time. This excludes the moths that hatch certain pests and has the bonus of protecting your seedlings from cold in the spring and the hot sun in midsummer.
To deal with slugs, you can put down a barrier (like crushed eggshells) around your plants or try slug bait, traps, etc.
Along with pests, there are several diseases that may affect napa cabbage, particularly black rot, blackleg, clubroot, and cabbage yellows. Look for disease-resistant cultivars and always practice crop rotation to lower disease risk.
How to Harvest Napa Cabbage
Now for the best part of learning how to plant and grow napa cabbage: harvest time.
Most varieties of napa cabbage take 50-70 days to mature. What you want to look for is full-size heads that are densely packed. Each one should feel firm with a slight give when you squeeze it gently.
The easiest way to harvest cabbage is to cut the heads off right above soil level with a sharp, clean knife. You can also pull up the entire plant if you want to put something else in its place.
If necessary, peel off the outer set of leaves (which can get dirty) to reveal the lighter, cleaner leaves underneath. Also, trim off any remaining roots before taking the heads inside.
Storing & Enjoying Napa Cabbage
Firm heads of napa cabbage can be stored for 1-2 months in temperatures just above freezing or in a root cellar. You can also keep your cabbage in the crisper drawer of your refrigerator for about 4 weeks.
Enjoy your freshly harvested napa cabbage by cooking it, fermenting it into kimchi, or using it raw in coleslaw and salad!
Cool Weather Crops to Grow
Spring, fall, and even winter can be a fantastic time for gardening. Discover these delicious cool weather crops for your year-round vegetable garden!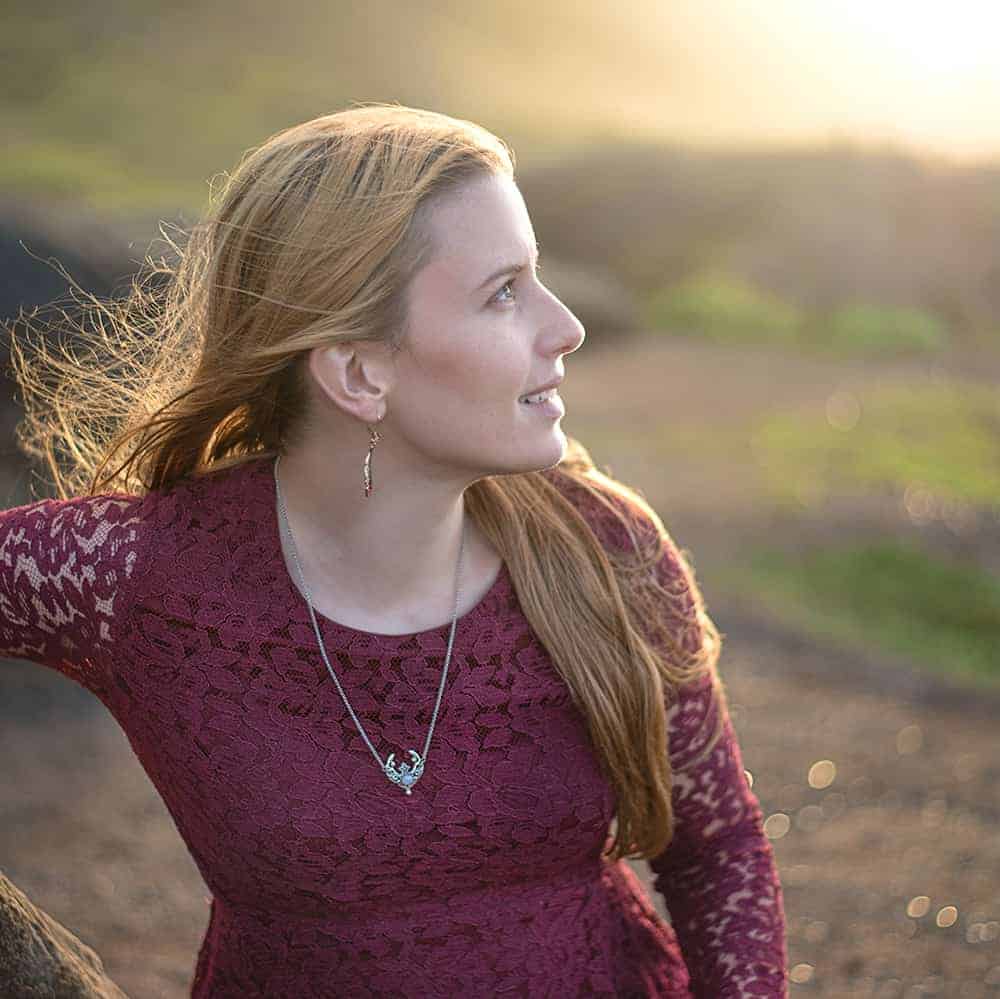 Natasha Garcia-Lopez is an avoid home-gardener and proud owner of 88 acres of land in rural West Virginia. She was a member of the Association for Living History Farms and Agricultural Museums for many years and is currently enrolled in the Oregon State University Master Gardner Short Course program so she can better assist you with your gardening questions.She holds a certificate in natural skincare from the School of Natural Skincare.