Leeks make a great addition to almost any vegetable garden, although they often get overlooked in favor of relatives like onions, shallots, and scallions. They have a sweet, mild onion-like flavor and are the definition of a no-fuss plant.
The only "downside" to growing leeks is that they do need a fairly long growing season, but they are very low maintenance and the wait is well worth it.
Here's everything you need to know about how to plant and grow leeks in your own home garden.
What Are Leeks? + Growing Conditions
Leeks (Allium ampeloprasum syn. A. porrum) belong to the Allium family, which is very apparent when you see them growing. They develop long, flat leaves (somewhat reminiscent of garlic) that are a blue-green color and have a taste similar to onions, though milder.
However, unlike other Allium members, leeks don't produce a true bulb. When you harvest them, the part in the ground will look very much like a bulb, but it's simply the base of the stem that bulges out slightly when mature.
This thick white stalk is the part of the plant that gets sliced and eaten. It adds wonderful flavor to cooked recipes, especially soups, but can also be added raw to food, much like onion.
Leeks are very hardy plants and will sail easily through frost, storms, and even hail, although the young seedlings are somewhat tender. This is a great characteristic because it does take leeks a while to mature: usually 3-4 months.
You can shorten this process a bit by starting leeks indoors from seed and by looking for early-maturing cultivars.
Leek Types and Top Cultivars
When it comes to how to plant and grow leeks successfully, part of your task is to choose a variety that will work for your garden and schedule.
There are two main types of leeks. Early-season varieties generally reach maturity in 55-100 days and will be ready to harvest in fall if they are planted in the spring. Late-season varieties take 100 days or more to mature and will be ready in late fall or early winter.
Typically, early-season leeks are smaller and less cold-tolerant than late-season leeks. However, they do mature more quickly, which is good if you have a shorter growing season.
Sometimes, you'll also see leeks labeled as "mid-season," which simply means they are on the shorter end of the long-season range, taking about 90-110 days to mature.
To harvest leeks for a long period of time, simply plant a mix of early-, mid-, and late-season varieties. Here are some good options to consider:
'King Richard'– Very early leek (75 days) that still gets full size. Early-season.
'Early Giant'– Another early variety (95 days) that gets large. Early-season.
'Jumper'– Upright, easy to harvest variety with good disease resistance. Early-season.
'Tadorna'– Vigorous leek that will overwinter in milder regions. Late-season.
'Autumn Giant'– Western European heirloom variety with great flavor. Late-season.
'American Flag'– Good variety for the home gardener with great cold hardiness. Late-season.
'Lexton'– Long, uniform leek with excellent frost hardiness. Late-season.
How to Start Leeks from Seed
If you live in a milder region where frost isn't an issue, leeks can be directly sown in spring or fall. Otherwise, you'll want to get your seeds started indoors so that you can get a jump on the season.
Plan to start your seeds 10-12 weeks before your last average frost date in the spring. You can use open flats or trays with individual cells.
Fill your trays or flats with a good quality seed starting mix, and get it slightly damp before sowing your seeds. Then, plant the seeds on top of the soil about an inch apart or two per cell. Cover them with a light layer of soil that's just ¼" deep and water well.
Keep the soil damp, but not soggy, as your seeds germinate. They typically take 10-14 days to sprout, and germination will be spotty at first.
Once your seedlings are up, move the flats or trays to an area that gets lots of light, preferably a greenhouse or under grow lights. As they get bigger, you may want to transplant them to larger pots, but this is optional. They can also be grown in their original container and separated at planting time.
To help strengthen the roots of your leeks, you can give them a "haircut" every week, trimming off all but 2-3" of the tops. This forces the plants to concentrate their energy on root development but, again, is optional.
When the leeks are close to the thickness of a pencil, they are ready to go out in the garden.
How to Plant and Grow Leeks
When and Where to Plant
Leeks can be planted right around your last average spring frost date. The seedlings will tolerate light frosts but not hard ones, so plan to protect them if a late freeze comes through.
Even though they are fairly hardy, be sure to gradually harden off your seedlings before planting them by exposing them to increasing amounts of outdoor weather for 1-2 weeks before transplanting. Discover how to harden off in this post about preparing seedlings for transplanting.
Leeks grow best in a spot that gets full sun and has well-drained, fertile soil. To lighten the soil and add nutrients, mix a good amount of compost into it before planting.
To avoid pest and disease problems, don't plant leeks in the same spot you've grown other Allium members (onions, garlic, chives, etc.) in the last few years.
Leek Planting Tips
The standard way to plant leeks is to 'dib' them into the ground. This means you make holes for them that are almost as deep as the leeks themselves and plant the seedlings so that only the top 1-2" of leaves are sticking out.
This method results in a larger portion of white, edible stem, which is why it's widely used. However, some gardeners maintain that they get just as good results by planting their leeks level with the soil or just below it.
Whichever method you choose to try, space the leeks 6-8" apart from each other. If you didn't pot them up earlier, gently separate each leek by teasing the roots apart before you plant.
Finally, if you did plant your leeks deep, either don't fill the hole back in at all or loosely fill it back in with soil. Do not firm or compact the soil around your plants. Instead, fill each hole with water and allow the soil to naturally settle over time.
Leek Plant Care
The final step of learning how to plant and grow leeks is caring for them until harvest time. Thankfully, leeks don't need much attention, despite their long growing season.
The best thing you can do for your plants is to water them during dry periods, especially while they are still seedlings. They will need about an inch of water every week and prefer the soil to stay consistently moist (but never soggy).
Weed carefully around your leeks throughout the season, and apply a natural mulch if needed to suppress weeds and help with moisture retention.
Throughout the season, you can encourage your leeks to develop a good length of white, tender stem through a method known as blanching. Blanching is simply the process of hilling the soil a few inches up the stem of your plants to keep the sunlight from reaching them.
You can blanch your plants 2-3 times throughout the season as they grow, or skip blanching altogether if you prefer the leek stems to remain green.
Common Pests and Problems
Leeks aren't susceptible to many pests or problems, but they can be affected by insects like onion thrips and onion maggots. Minor infestations can usually be treated with neem oil or by using beneficial nematodes.
Several fungal conditions can affect leeks as well, particularly rust, downy mildew, and white rot.
These are all caused by fungal pathogens that thrive in damp conditions. Proper plant spacing and well-drained soil will cut down on the risk of your plant being attacked by fungi, and you can also look for cultivars that are disease-resistant.
How to Harvest Leeks
There's no one perfect time to harvest leeks. Instead, it's all about pulling them when they reach the size you want them to be.
You can start digging out leeks when they are at least an inch in diameter and feel firm. They will be very tender at this point, much like green onions. For full-size leeks, allow them to keep growing until they reach the diameter indicated on your seed packet or the ground is about to freeze.
Because leeks are generally planted deep, don't try to pull them out of the soil by hand. Use a shovel or garden fork to loosen the soil under and around them before pushing them upwards.
Once they are out of the ground, trim the roots off your leeks but leave the stalk and leaves on unless you plan to cook or eat them right away. (Long leaves can be trimmed a bit.)
Storing & Enjoying Your Leeks
The hard part of figuring out how to plant and grow leeks is now done and you can enjoy your harvest!
Leeks don't store quite as well as onions or garlic, but they will keep for a few weeks in the refrigerator if you leave the stalk intact. For a longer shelf life (a few months), they can go in sand or soil in a root cellar that stays between 32-40°F.
Another option is to "store" your leeks in the ground by mulching them deeply. If the ground freezes, you can harvest them in early spring, or you can pick them throughout the winter if the soil allows.
Use your leeks in any dish that calls for onions or let them be the star of the show in something like a leek soup recipe. You may just find yourself hooked!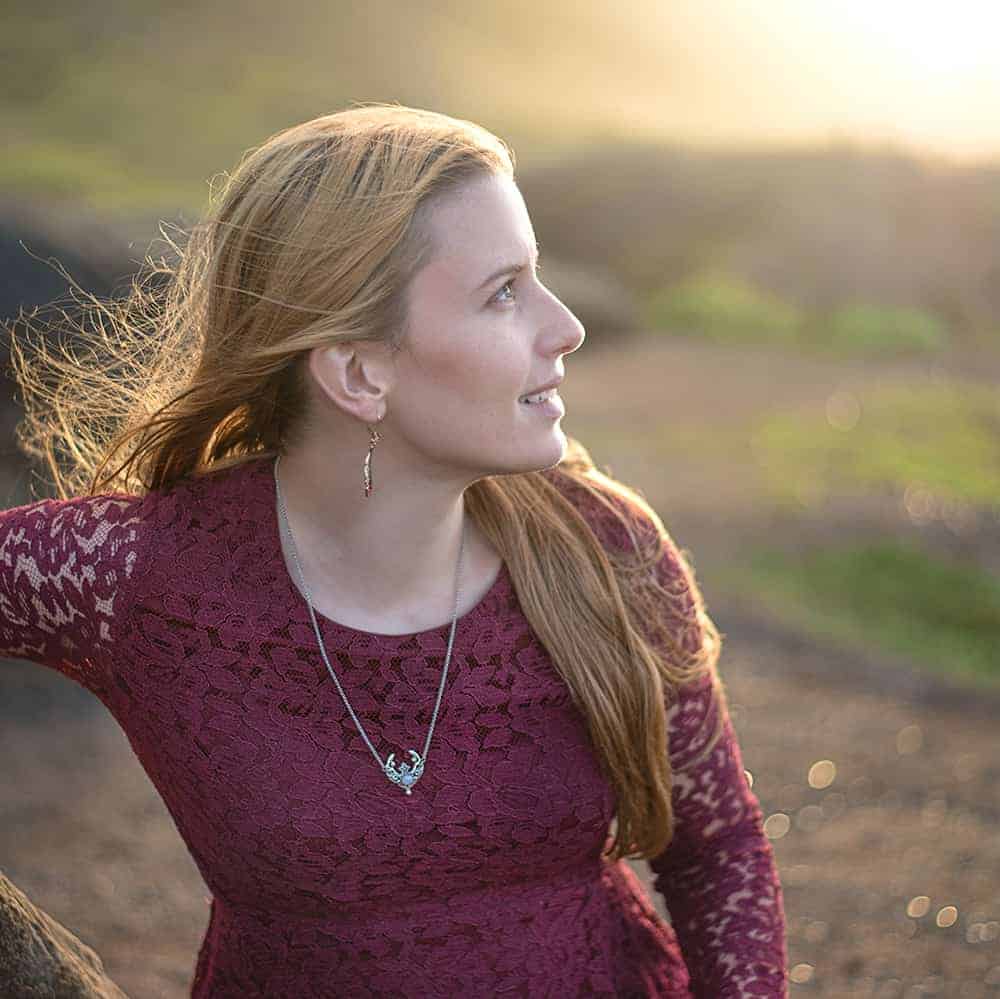 Natasha Garcia-Lopez is an avoid home-gardener and proud owner of 88 acres of land in rural West Virginia. She was a member of the Association for Living History Farms and Agricultural Museums for many years and is currently enrolled in the Oregon State University Master Gardner Short Course program so she can better assist you with your gardening questions.She holds a certificate in natural skincare from the School of Natural Skincare.