Pollinators are an incredibly important part of the home garden and a vital part of agriculture as a whole. It's estimated that up to one-third of our food supply is dependent on pollination, so it's fair to say that pollinator decline directly affects all humans.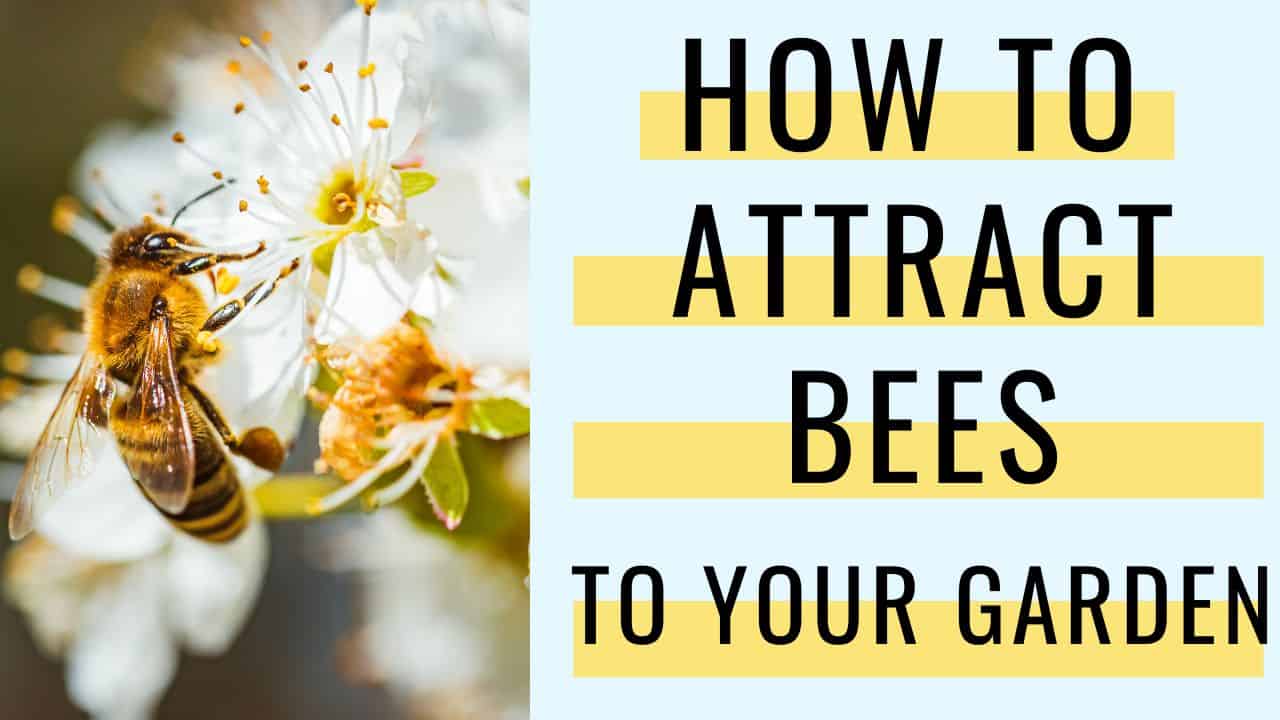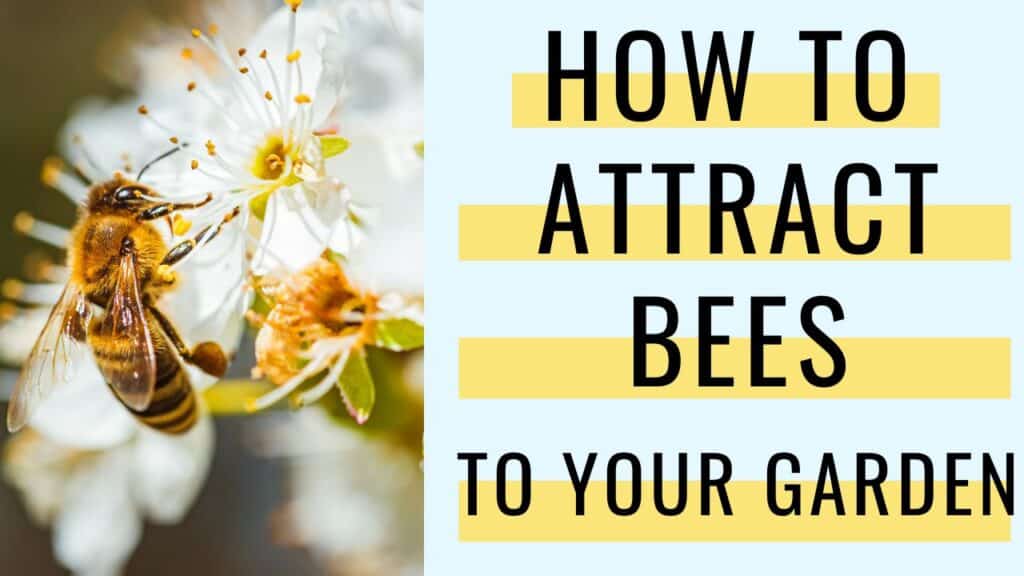 Bees are one of the most well-known pollinator groups, but they have unfortunately been decreasing in number for years due to urban growth, modern agricultural practices, loss of habitat, and other factors.
While no one person can halt pollinator decline, every home gardener can create a bee-friendly space that provides food, water, shelter, and everything else pollinators need to thrive.
And the good news is that the same tactics used for drawing bees to your garden will also attract other important pollinators like wasps, butterflies, hoverflies, and birds.
How to Attract Bees to Your Garden
#1- Avoid "Fancy" Modern Cultivars
A quick look into your local garden center will show you hundreds of beautiful, showy plants. However, even though these plants may have flowers that look stunning to the human eye, they probably aren't the best choice for bees.
This is because modern plant breeding is focused on how a plant looks and performs in the garden— not whether it provides a good source of pollen or nectar to bees.
In fact, some modern cultivars are specifically bred to contain little to no pollen so that they don't make a mess when used as cut flowers in a bouquet.
To go the bee-friendly route in your garden, simple "old-fashioned" plants and heirloom varieties are usually the best choice. If you want to quickly provide some options for bees in your garden, try adding annuals like:
Sweet alyssum
Zinnias
Sunflowers
Poppies
Calendula
Nasturtiums
Marigolds
Cosmos
Pansies
Petunias
#2- Plant a Range of Perennials
Perennial plants are a must if you want to attract bees and other pollinators to your garden. They return faithfully year after year and can offer loads of nectar and pollen to insects passing by.
As you consider which perennials to plant, remember that diversity is key.
Not only do you want to plant different types of flowering perennials to draw in a range of bees and pollinators, you also want to make sure your plants are blooming all throughout the growing season so that your garden offers a continuous supply of food.
To make it easy for yourself, work through the seasons from spring to fall, choosing a few perennials that will bloom in each season. If you live in a milder region, you can also look into winter-blooming options.
Here are some perennials that bees (and butterflies) love to help you get started on your search:
Spring bulbs (crocus, snowdrops, grape hyacinth, etc.)
Primrose
Agastache
Monarda (bee balm)
Echinacea
Lavender
Butterfly weed
Milkweed
Clover
Rudbeckia (black-eyed Susan)
Salvia
Sedum
Asters
#3- Make Room for Trees and Shrubs
Flowering trees and shrubs can be a key piece of how to attract bees to your garden. They will draw in a wider range of pollinators than if you just planted herbaceous annuals and perennials and can provide shelter and protection to certain pollinators as well as food.
The number and type of shrubs/trees you can add to your garden depends a lot on how much room you have, but try to opt for a variety of heights and bloom times.
Again, don't go straight for the modern, showy cultivars unless they are specifically designated as bee- or pollinator-friendly.
If you have the room, fruit trees like apples, cherries, pears, and plums are great for attracting bees. Willows and hawthorns are two more excellent options for pollinators and can be allowed to grow into full-size trees or pruned to be shrubs or hedges.
Fruiting shrubs like elderberry, currant, blueberry, huckleberry, and raspberry are favorites of bees as are other shrubs like viburnum, ninebark, cinquefoil, buttonbush, and snowberry.
#4- Plant Native (Especially Wildflowers!)
There's no better way to support local bees and pollinators than by adding native plants to your garden.
These plants have evolved alongside native insects and are able to provide them exactly what they need to thrive. Wildflowers, in particular, tend to contain more pollen and nectar than cultivated hybrid flowers.
You can check with local garden organizations or an ag extension to learn more about the best native plants in your specific area. Or do some research online to find out which bee-friendly plants are native to where you live.
Of course, what is considered native will vary based on your location, but here are some of the top native, pollinator-friendly plants in the U.S. as a whole:
Milkweeds
Echinacea
Goldenrod
Thistles
Coreopsis
Joe Pye weed
Mountain mint
Penstemon
#5- Plant in Clumps
When you're considering how to attract bees to your garden, it's important to take into account their natural habits and tendencies.
In this instance, bees and other pollinators tend to move from flower to flower on the same plant before moving on to a different type of plant. This means that a whole clump of the same plant is more appealing to these insects than single plants spaced far apart.
As you plan your garden, try to add your plants in groups of threes or fives to give pollinators plenty of flowers to visit all in one spot. Another option is to plant in swathes or a long border where you end up with large connected sections of the same flower.
#6- Provide Bee-Friendly Habitats
As you can tell, plants are a huge part of attracting bees to your garden. However, another highly effective method is to create habitats that provide protection and nesting options for bees.
In general, well-manicured yards with large patches of lawn are not attractive to bees who are searching for a home. They need raw materials to make their nests as well as some type of shelter, so you'll want to leave certain parts of your garden to go "wild".
This could mean leaving piles of brush around your garden, allowing dead wood to lay around, or creating a hedge that multiple types of wildlife can enjoy.
You can also go the route of creating more intentional homes for solitary bees by building small structures made up of some kind of hollow stems (bamboo canes work well).
#7- Don't Use Chemicals in Your Garden
If you want to learn how to attract bees to your garden, one thing you should not do is use chemical pesticides, weed killers, etc.
Many pesticides are toxic to bees and other pollinators and are believed to be one of the reasons behind pollinator decline. A specific group of pesticides known as neonicotinoids are particularly deadly to bees and work their way through the entire plant, including the pollen and nectar.
Even organic pesticides can affect pollinators, so be very cautious when choosing them and only use them as a last resort. Be especially careful not to use any type of pesticide on open flowers or when pollinators are active around your plants.
Other Tips for How to Attract Bees to Your Garden
We've just gone over the most effective and simple ways to draw more bees and pollinators to your garden, but here are a few additional tips to keep in mind as you plan and plant your garden:
Consider the shape of the flowers you plant. As a rule, single flowers contain more nectar and pollen and are easier for bees to feed on than double flowers.
Opt for some bee-friendly colors. Apparently, bees have a preference when it comes to flower color. Of course, planting flowers that supply lots of nectar and pollen should be your top priority, but bees do seem to find blue, purple, and yellow flowers most appealing.
Let some of your herbs flower. Usually, you want to keep herbs like basil and parsley from flowering so that the leaves don't turn bitter. However, herb flowers are a top choice of bees, so allow some of your plants to bloom to draw them in.
Supply a water source. Bees need water as well as food to survive and thrive. To make your garden the most bee-friendly it can be, add a shallow water source (too deep and they might drown) for them to drink from.
Cut down on lawn space. The type of grass that makes up most lawns does nothing for the bees. Consider cutting down on your overall lawn space in favor of annuals, perennials, shrubs, and trees or allow "weeds" like clover, violets, and even dandelions to grow in your lawn to feed pollinators.
Check plant labels. Just because you don't use pesticides yourself doesn't mean that the plants you buy haven't been sprayed at some point. Choose carefully where you buy your plants from and check the label to see if it says whether they are pesticide-free or not.
Gardening for the Bees
Bee-friendly gardening practices aren't difficult to implement. All it takes is a shift in the way you think about plants and your garden, and you can easily create a space that is loved by both you and the local pollinators.
Planting a range of annuals, perennials, shrubs, and trees— not forgetting native plants, of course— and avoiding the use of chemicals will go a long way towards making your garden a bee magnet.
Add in some deliberate "wild" areas for bee habitats and you will hear the sound of happy buzzing in your garden in no time!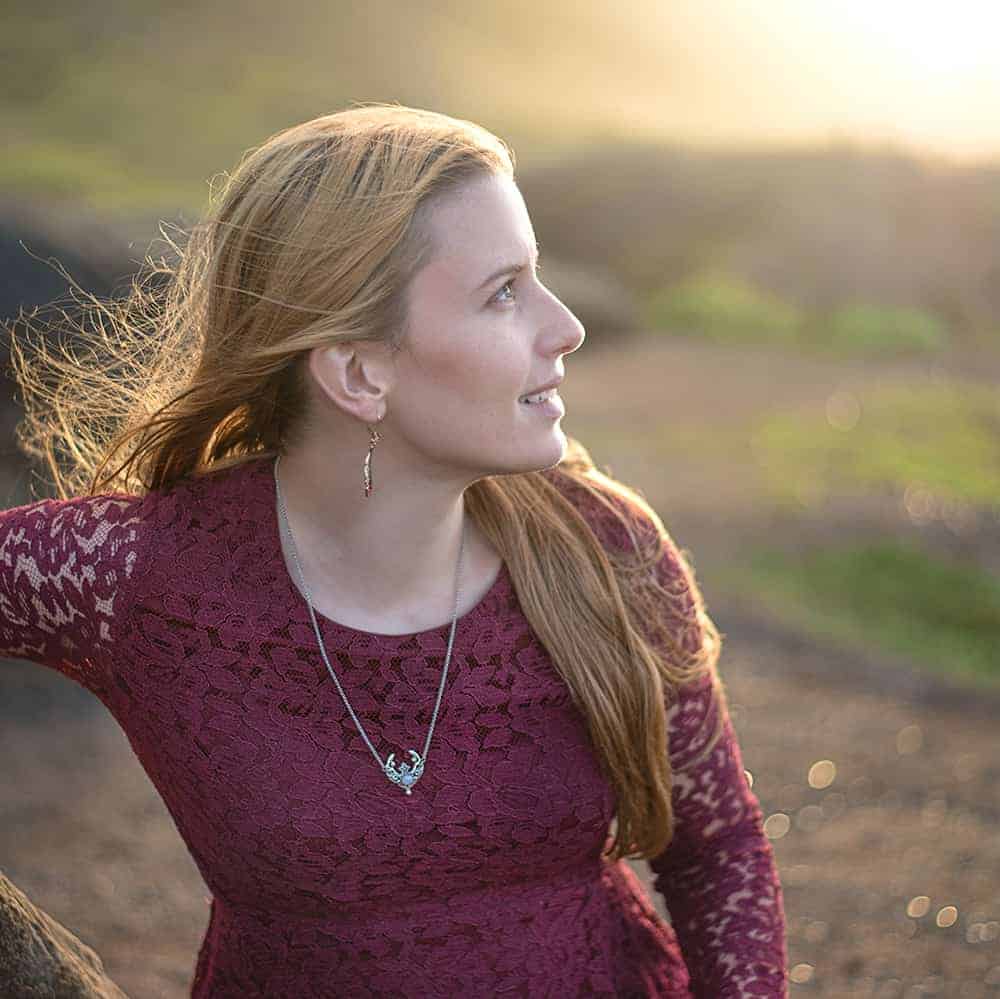 Natasha Garcia-Lopez is an avoid home-gardener and proud owner of 88 acres of land in rural West Virginia. She was a member of the Association for Living History Farms and Agricultural Museums for many years and is currently enrolled in the Oregon State University Master Gardner Short Course program so she can better assist you with your gardening questions.She holds a certificate in natural skincare from the School of Natural Skincare.