Discover which herbs to plant together, how to know whether herbs will grow well together in a container, and information about 25+ popular herbs to grow!
Growing herbs is exhilarating. They smell wonderful, taste incredible, and are easy to tend. It doesn't matter if you have a huge garden or a small sunny spot on the kitchen windowsill, there are herbs that are ready to grow in your space. Many herbs are happy to grow together, as long as they are matched correctly. Now is the time to turn your garden or windowsill into an herbal oasis.
In this article, we'll take a look at various sun loving herbs and shade tolerant herbs then discuss which herbs can be planted together.
I'm sure you're aware of all the popular herbs, the ones easily found in the grocery store, like basil, parsley, and mint. However, those are just the tip of the iceberg of herb varieties. Growing herbs in your garden will open up a whole new world of flavors and smells.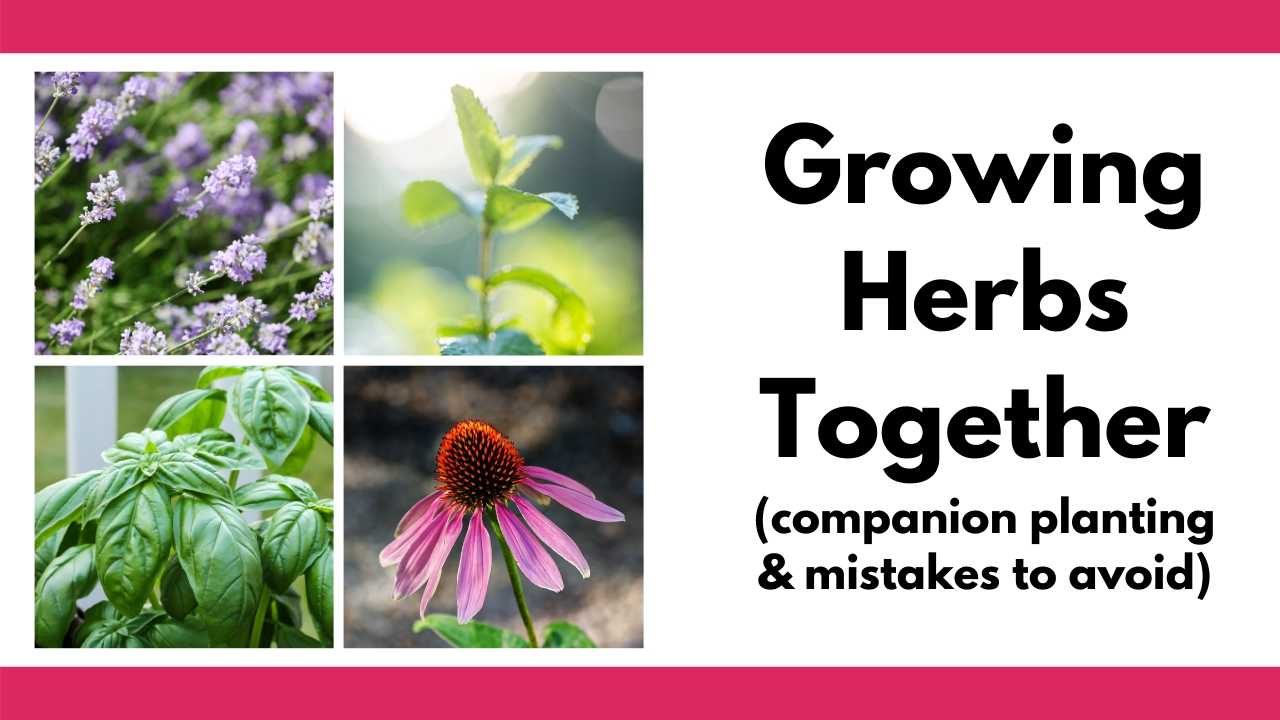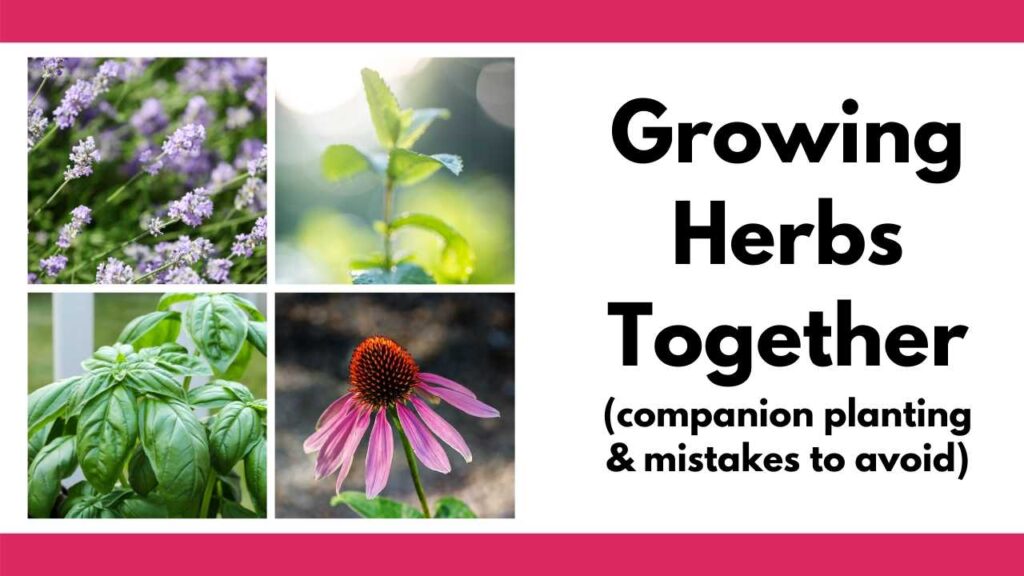 This post includes affiliate links. If you make a purchase using one of these links, Together Time Family will receive a commission at no additional cost to you.
We're going to break herbs down into categories: herbs that need full sun and shade tolerant herbs. Within both of these categories there are annuals, which need to be replanted each year, and perennials, which come back year after year.
It's important to know an herb's growing preferences so you can decide which herbs to grow together. Herbs with similar light, soil, and water requirements can be grown together. Herbs with very different requirements will struggle when planted together.
Although I've highlighted many herbs in this post, but there is so much more information available about herbs and their uses. These are three of my favorite books about herbs if you want to know more about growing, harvesting, and using popular herbs: The Cook's Herb Garden, Homegrown Herbs, and The Complete Book of Herbs.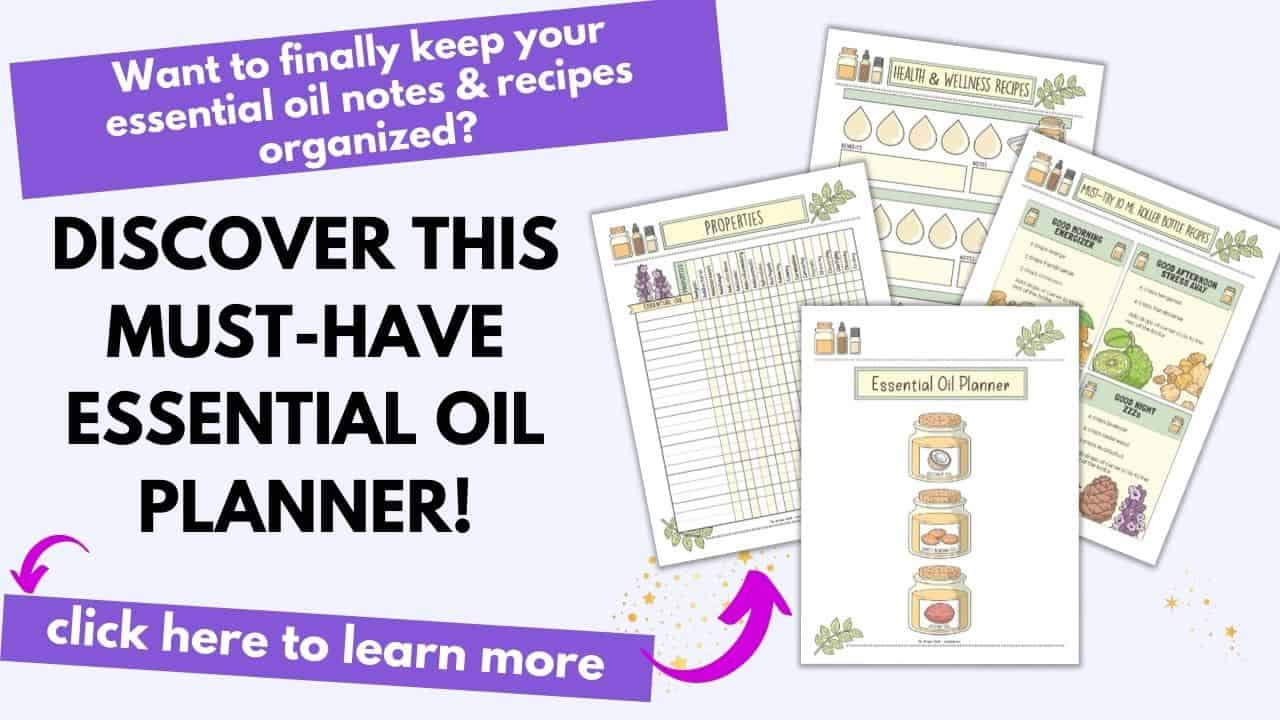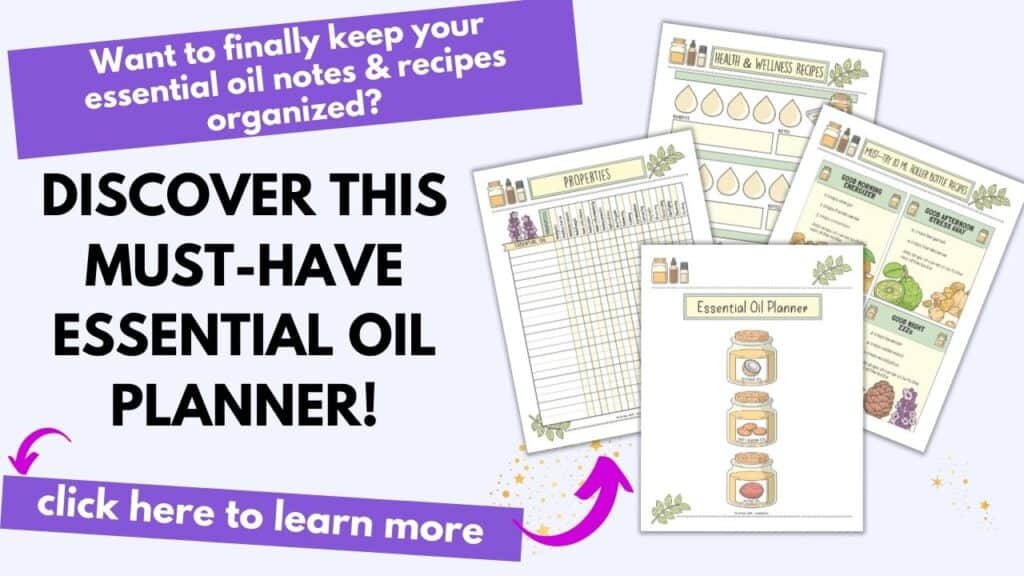 If you decide to check out the essential oil planner linked above, you'll be taken to a page on my printables blog. I don't want you confused and wondering what happened to the gardening blog you were reading when you see the url!
The difference between full sun, partial sun, partial shade, and full shade
Plants have to have sunlight (or full spectrum artificial light) in order to perform photosynthesis.
Plants need different amount of sun to thrive. Some plants need full sun while others can tolerate, or even need, some shade.
Full sun is defined as at least 6 hours of sun per day. These 6 hours don't have to be continuous, but they do need to be direct.
Partial sun means 4-6 hours of direct sunlight a day.
Partial shade means 2-4 hours of direct sunlight a day. It can also refer to filtered sunlight, like through the leaves of an overhead tree. Plants that require partial shade are typically less robust and need shelter from harsh afternoon sunlight, so make sure that the 2-4 hours of sun is not during the heat of the day.
Full shade means the area receives less than two hours of direct sunlight a day.
As the position of the sun moves throughout the year, the sunlight each part of your yard or garden receives will change. It may be necessary to move container plants to meet their sun requirements.
Conversely, you may need to move more tender herbs so they receive some afternoon shade during the hottest parts of the summer.
You also need to know your USDA hardiness zone before planting. This will let you know what herbs are likely to thrive (or suffer) where you live. If you don't know your zone you can look up your zip code on the USDA map.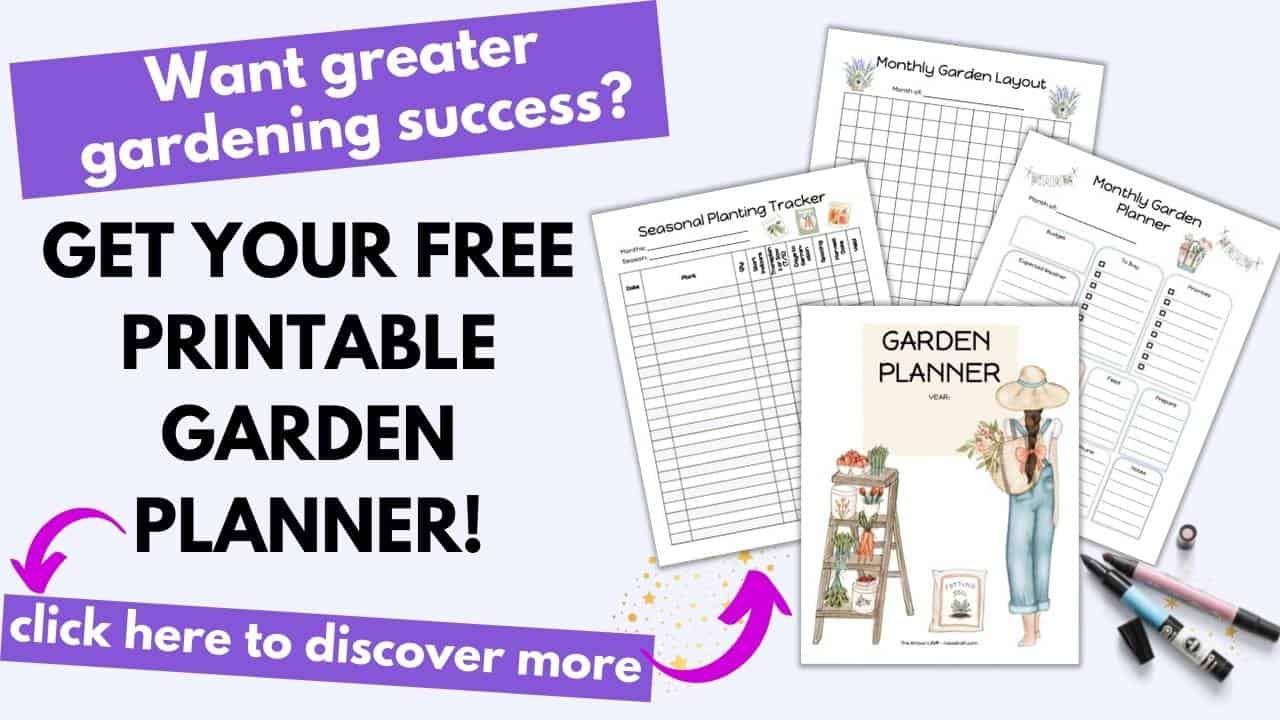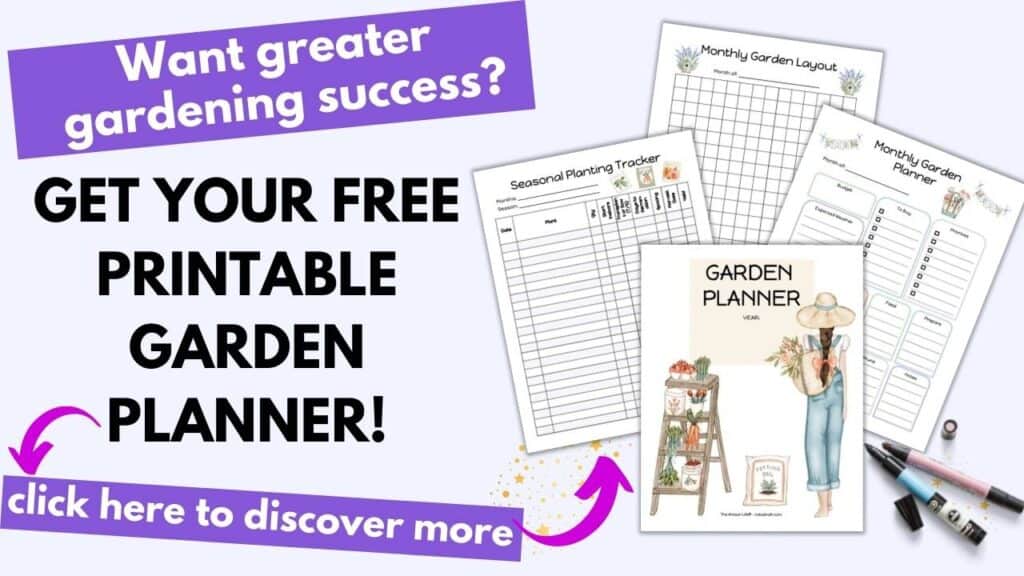 Sun loving herbs
In general, Mediterranean herbs enjoy full sun, relatively dry conditions, and somewhat poor soil. There's no need to splurge on fancy fertilizers and composts for these rugged herbs!
Other sun-loving herbs like basil and dill need more water so they don't bolt and go to seed.
Some herbs require rich soil in order to produce a full harvest. Make sure to check the soil requirements section for each herb so you know what type of soil to provide.
Many people have trouble finding adequate areas with full sun for their backyard garden or container garden. Favorite vegetables like tomatoes and squash need full sun to thrive so they receive priority when planning.
There are many herbs that prefer or tolerate full sun but will also tolerate partial sun and partial shade. Since sun is a problem for so many gardeners, especially if you want to grow herbs on your deck or patio, I've included these herbs in the shade tolerant herb section. These herbs have notes to indicate that they can also live in full sun.
Annual herbs that grow in full sun
As noted above, there are more herbs that can live in full sun but also tolerate partial sun/shade. These are listed in the section of shade-tolerant herbs.
Basil (Ocimum basilicum)
Climate: Basil is frost tender. It grows in zones an an annual in zones 2-11 but will grow as a perennial in zones 10 and above.
Soil: Basil needs rich, well-drained soil and regular watering.
Basil is a sun-love herb but it can tolerate afternoon shade especially in hot climates. It needs well-draining, rich soil, and regular watering. Basil has lovely purple flowers when it blooms and the flowers attract beneficial pollinators. Consider allowing your basil to bloom late in the season in order to help out your local bees!
Basil is fairly easy to grow and is one of the most popular kitchen herbs. There are many different types of basil, including sweet basils and spicy basils. One of the most interesting looking varieties is the African Blue Basil. Its unique foliage and beautiful flowers add interest to any herb garden.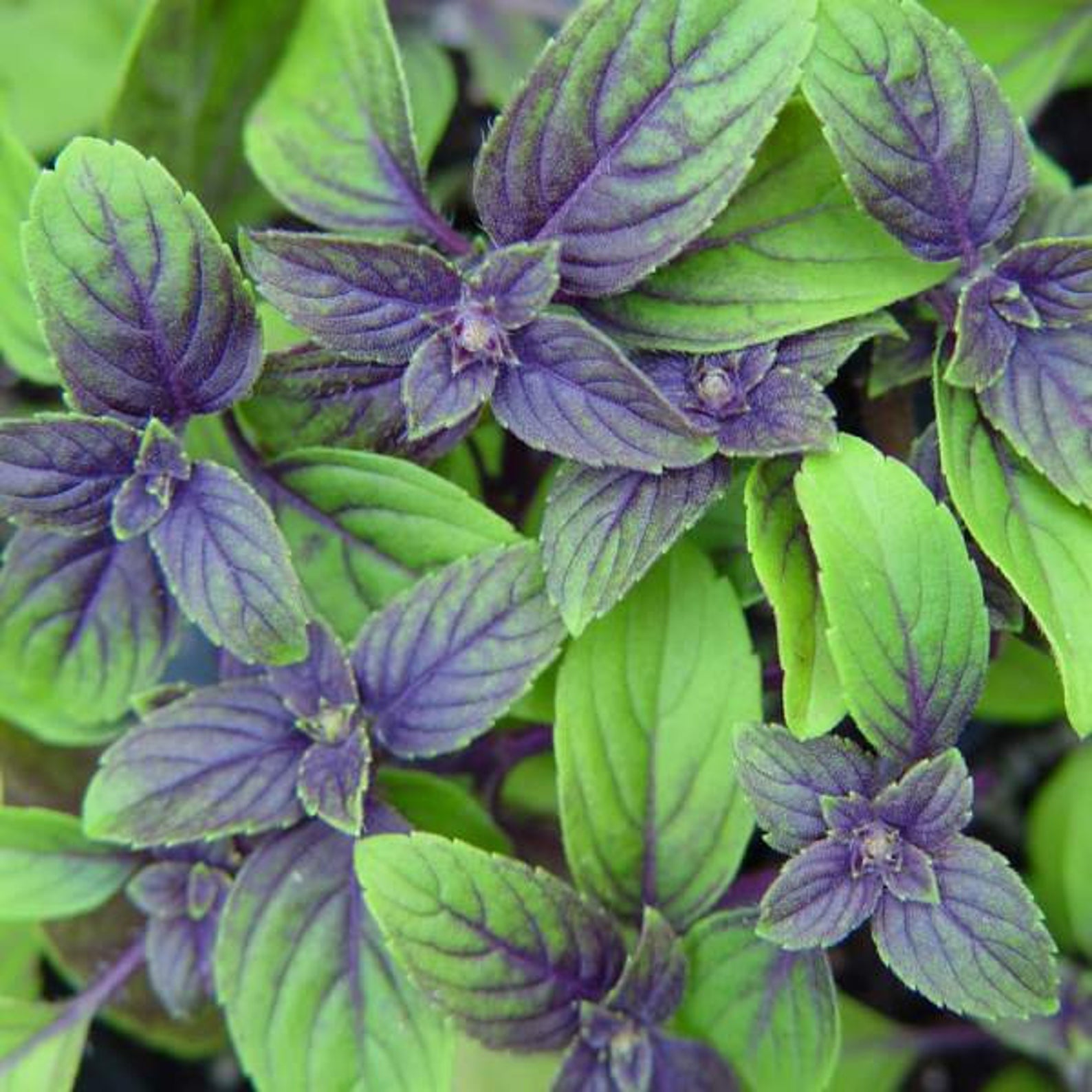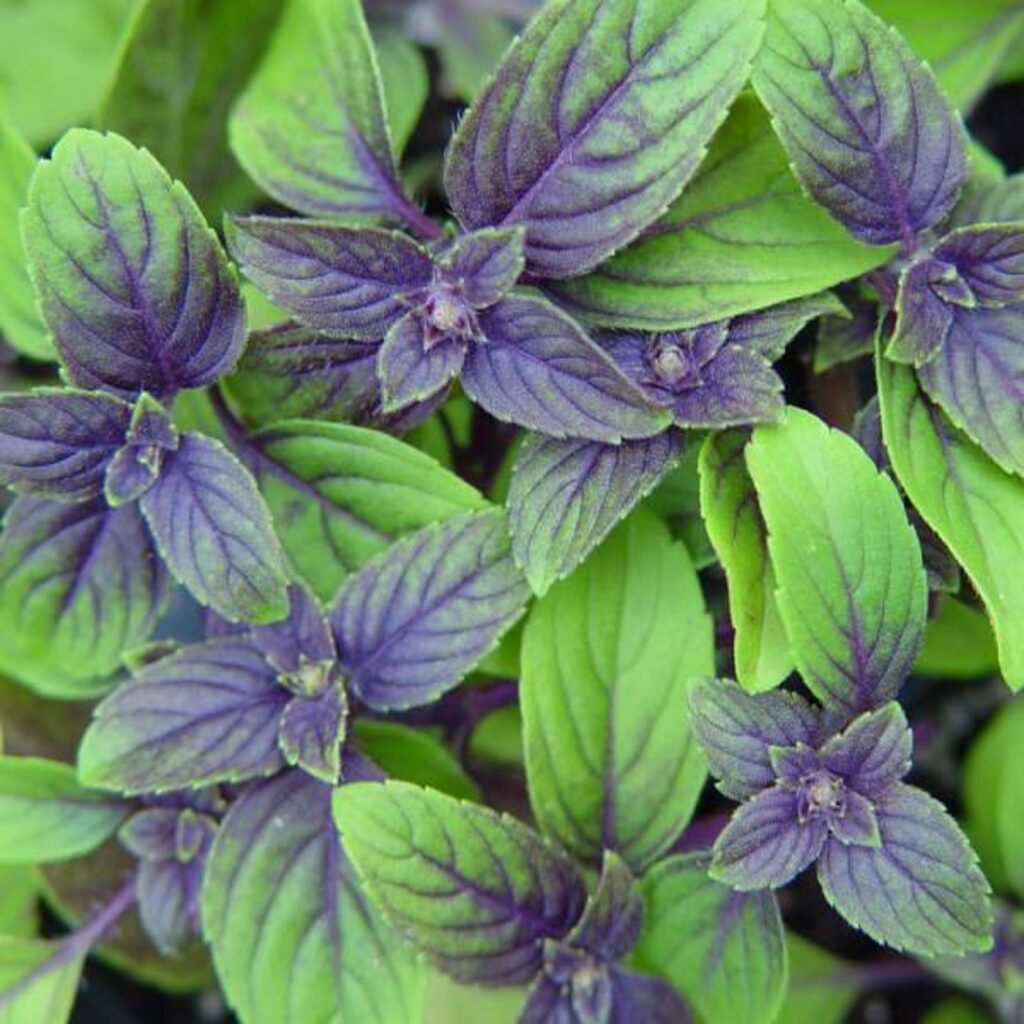 Borage (Borago officinalis)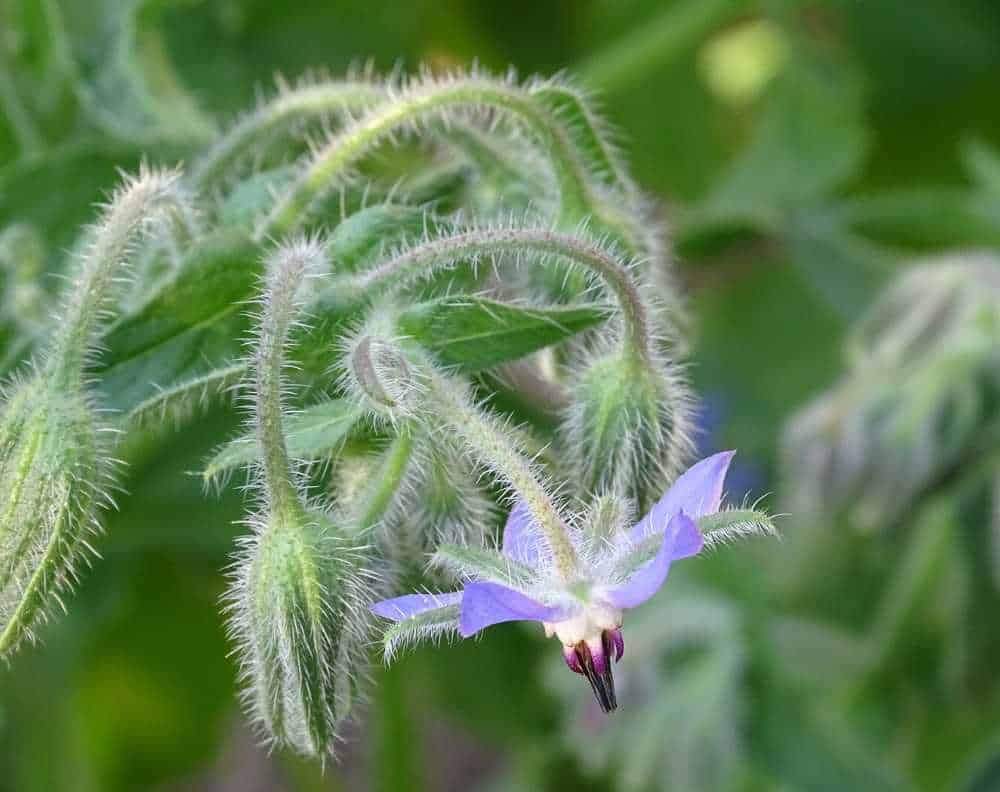 Climate: 3-10
Soil: Well-drained but moisture retaining soil with moderate nutrients. Borage will grow in poor soil if it's well drained and receives occasional compost or nutrients.
This fast-growing annual is hardy, drought-tolerant, and averages between 1-3 feet tall. The leaves get prickly with age, so they must be harvested while young. Borage leaves and flowers taste like cucumbers! Because of this, borage is also known as "cucumber herb." The star-shaped blue flowers are pretty and attract pollinators.
Borage is easy to grow and is one of the handful of herbs that is easy to start from seed. Although it can self-seed, it doesn't usually become invasive because the plants are easy to pull out. Southern Seed Exchange is a great place to get your borage seeds. They're helpful people who are very helpful if you have any questions.
Photo Credit: SoutherSeedExchange on Etsy.com
Borage is beautiful and easy to grow from seed. The sellers of these seeds are known for their fast shipping and friendly service. I've personally ordered from them and can vouch that they mail out seeds ASAP!
Chamomile (Matricaria chamomilla)
Climate: Zones 5-8
Soil: Moist, well-drained soil
This sun-loving herb looks like a daisy. It looks cute planted at the end of vegetable rows or tucked into a planter. The plants are low-growing and fairly adaptable. When dried, the flowers smell like apples. Chamomile is popular as an herbal tea.
It's easier to grow chamomile by division than seeds, but it's less fussy to grow from seed than many herbs. Once established, chamomile practically takes care of itself. Find heirloom open pollinated chamomile seed here.
Discover this post to learn how to pick and dry chamomile for a delicious, homegrown tea.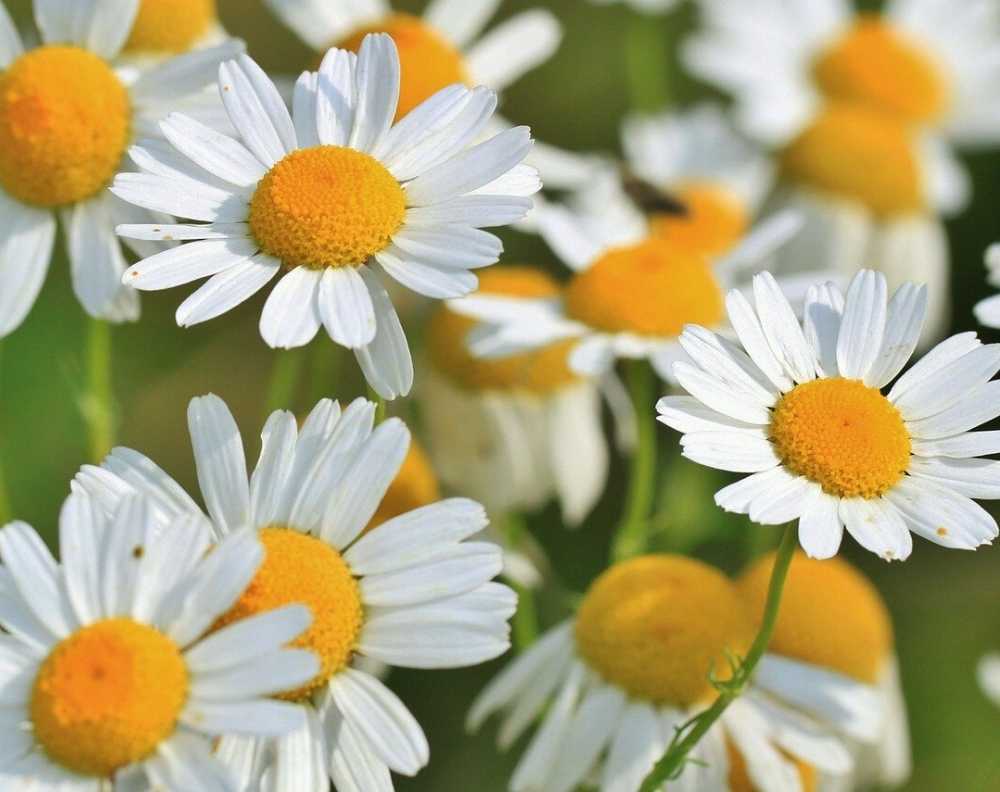 Dill (Anethum graveolens)
Climate: 3-11 in cooler weather
Soil: Dill enjoys sandy soil that is slightly lean. It has a long taproot so it only requires extra water when planted and during especially hot, dry weather.
Dill readily self-seeds if allowed. To prevent spread, make sure to harvest dill before it goes to seed. Plant dill directly in the garden or container as it doesn't transplant well due to its taproot.
Dill is typically grown as an annual. It goes to seed quickly in hot weather so grow it during fall or winter if you're in zone 9 or above.
You can get a packet of dill seeds for less than the price of fresh dill at the store, so grab some for your garden today! Fresh dill is delicious will cool cucumbers, roasted carrots and tomatoes, salmon, and more.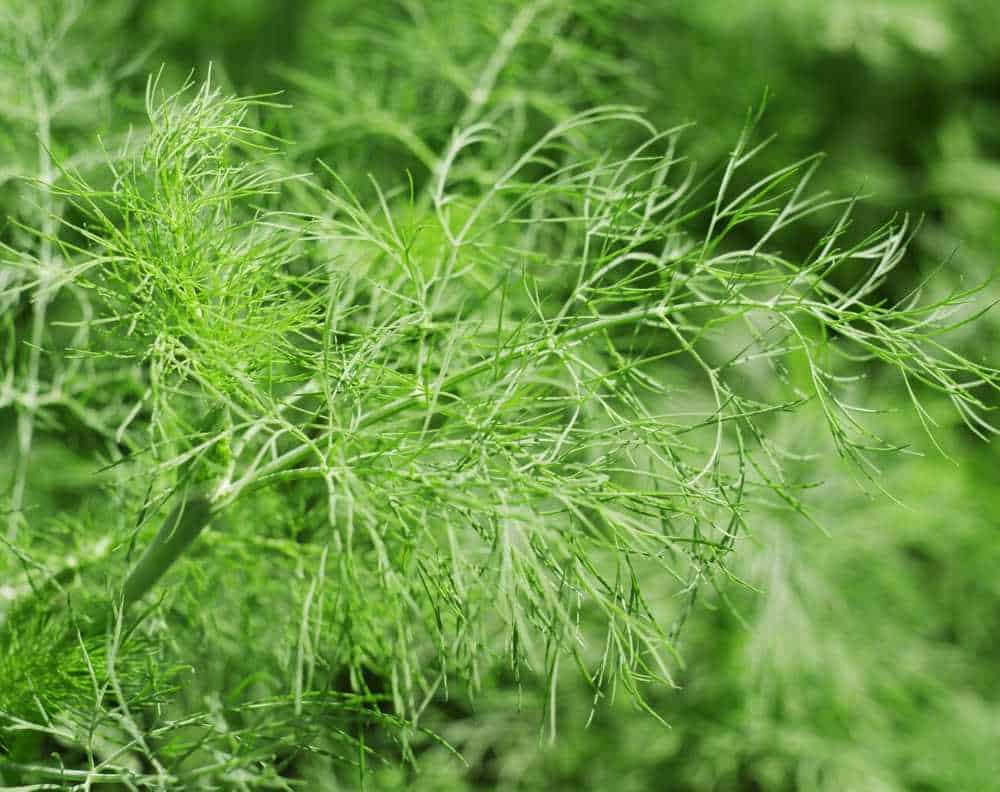 Fennel (Foeniculum vulgare)
Climate: 6-10 as perennial (if you don't harvest the bulb) 2-5 as an annual
Soil: Rich and well-drained soil. Fennel needs frequent watering, but make sure the soil doesn't stay soggy.
Fennel is a cool season Mediterranean herb that grows best in early spring or late summer. The feathery greens and crisp, celery like bulbs have an anise flavor. Fennel seeds have a slightly sweet taste. They are delicious and beneficial. (Discover more about fennel seeds on Healthline.) I always add fennel seed to my homemade tomato sauce.
Because fennel is a bulb that does not transplant well, it's best to get fennel seeds for planting and grow them from seed.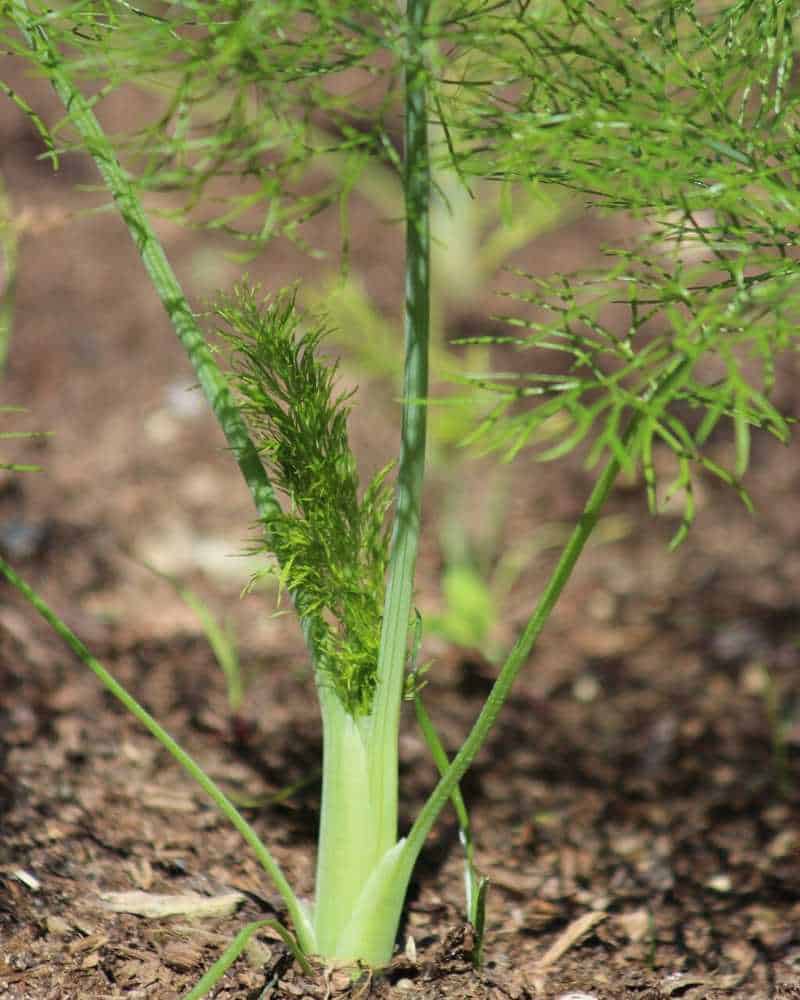 Summer Savory (Satureja hortensis)
Climate: Zones 1-11 as an annual
Soil: Rich, well-drained soil amended with compost
Summer savory is a sun-loving bushy annual with a peppery flavor. Summer savory grows quickly and abundantly, averaging 12-18" in height.
Summer savory enjoys being harvested regularly. Plant summer savory from seed to enjoy it all summer long. It's delicious on meats, beans, and vegetables, alike.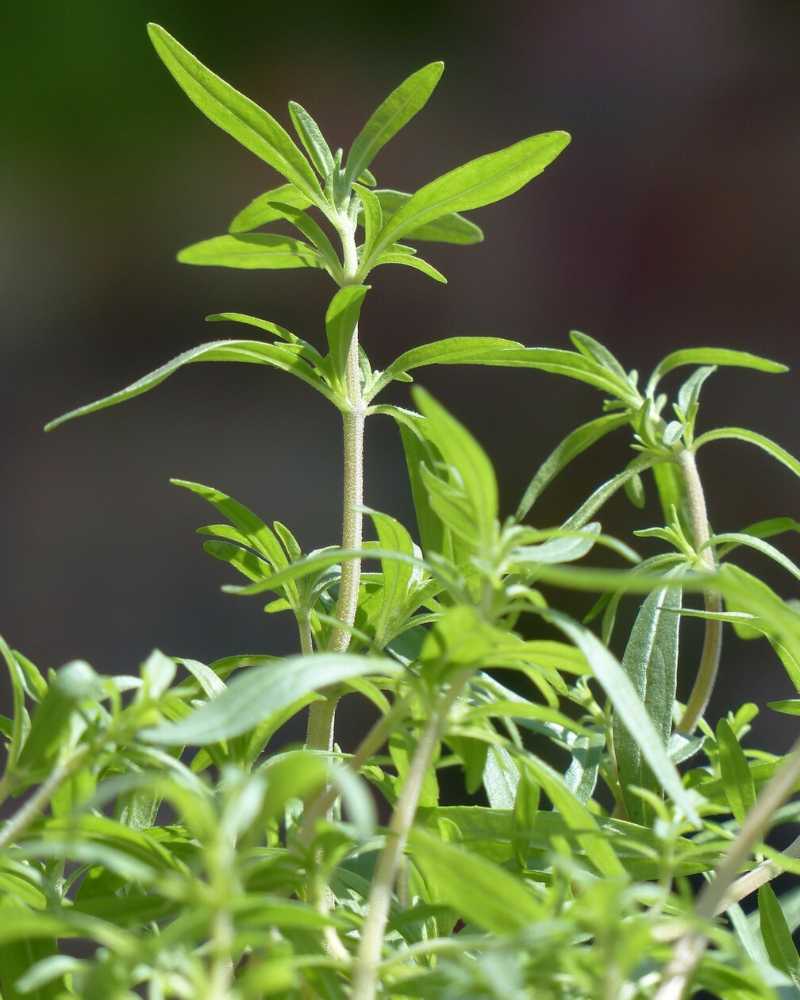 Perennial herbs that need full sun
Aloe (Aloe vera)
Climate: Zones 10-11 (bring indoors in winter in coolers zones)
Soil: Sandy, well-drained soil
Aloe is an incredibly helpful plant to have on hand! It's great for treating bee stings and burns. If I ever burned myself as a kid at my grandmother's house, she's snap off a piece of aloe for me to rub the juice on the burn.
Aloe vera is a succulent so it requires very little water. Aloe vera plants typically only need to be watered every 3-4 weeks. If you've ever killed a plant because you forgot to water it, aloe is perfect for you.
Grab yourself an aloe vera plant and you'll be soothing stings and burns in no time. It's an easy plant to ship and bounces back quickly if any tips get bent in transit. It grows well in a container and will live happily in a sunny windowsill.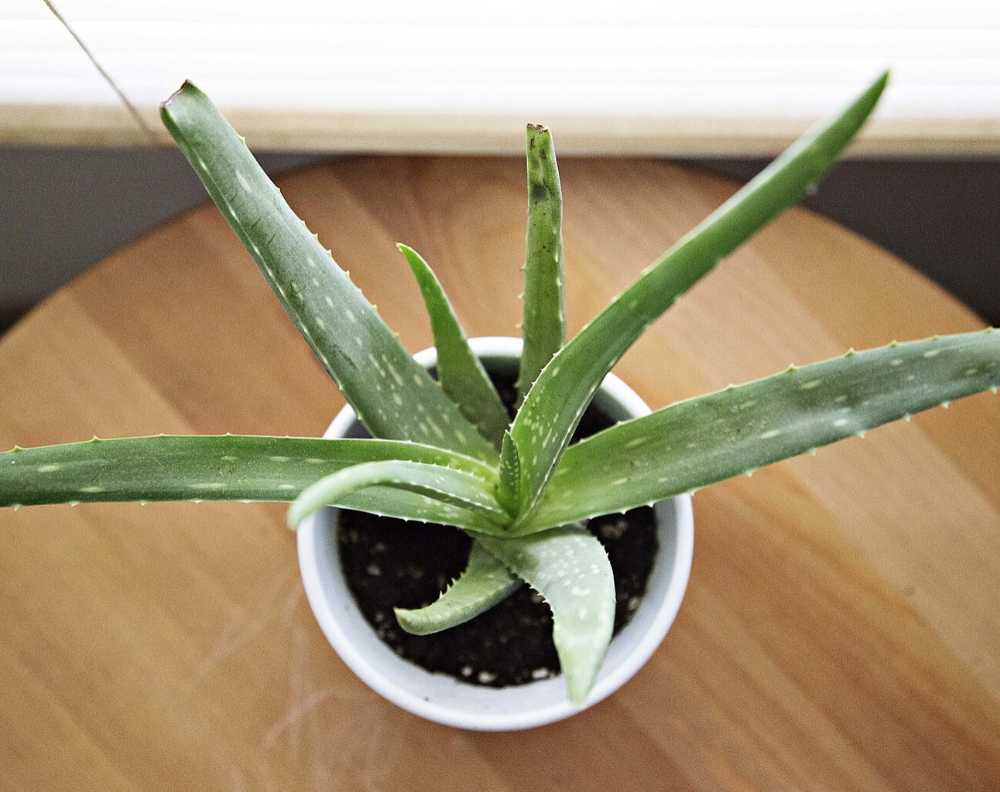 Echinacea (Echinacea purpurea)
Climate: Zones 3-10
Soil: Loamy to average, dry well-drained.
Echinacea produces pretty flower that looks similar to a daisy. It's very popular as a medicinal herb for immune support. It's available in a variety of lovely colors ranging from pinks to yellows and oranges.
Purple coneflower echinacea (pictured below) is purportedly the easiest variety to grow.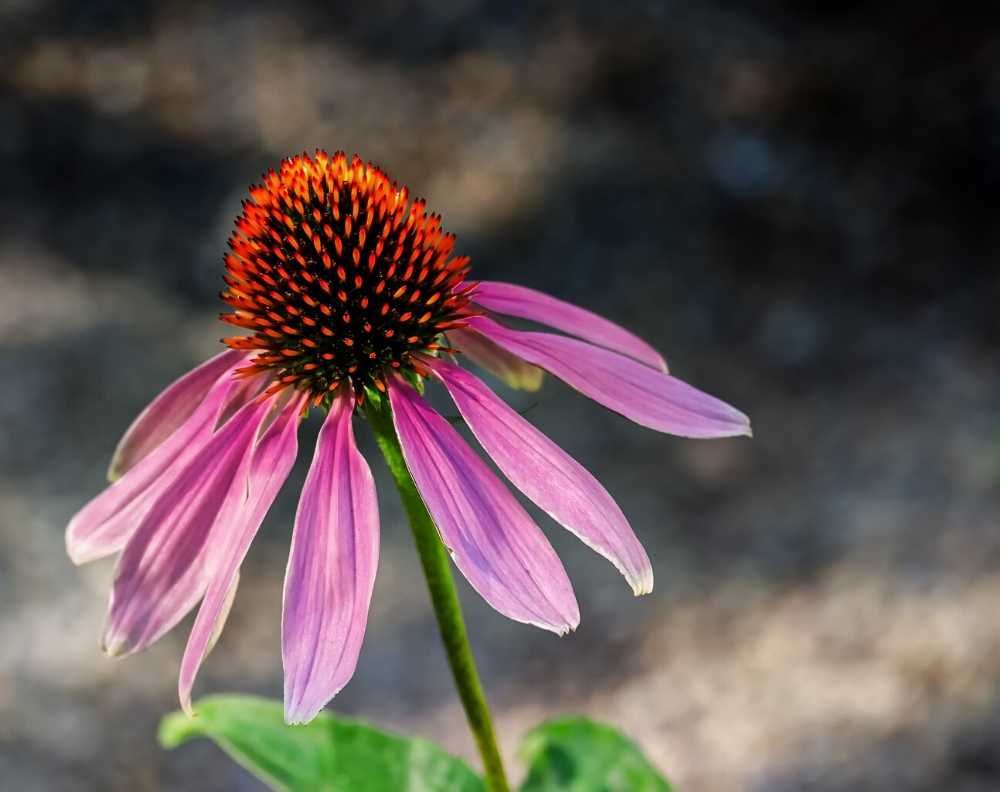 Lavender (Lavandula)
Climate: Most are hardy in zones 5-9. Spanish lavender is hardy in zones 7-9
Soil: Lean, dry, and well-drained
Lavandula is the genus name for over 40 flowering plants in the mint family. A hardy perennial bush from the Mediterranean, lavender grows in all types of soil but struggles if it is too wet. Lavender grows between 1-3 feet under ideal conditions, so make sure there is room if you have good growing conditions.
Lavender rarely needs watering after its first growing season. Although it can form large, shrub-like plants, growing conditions in much of the United States (humidity in the South and cold in the North) mean lavender is frequently grown as a small container plant.
There are many types of lavender, including: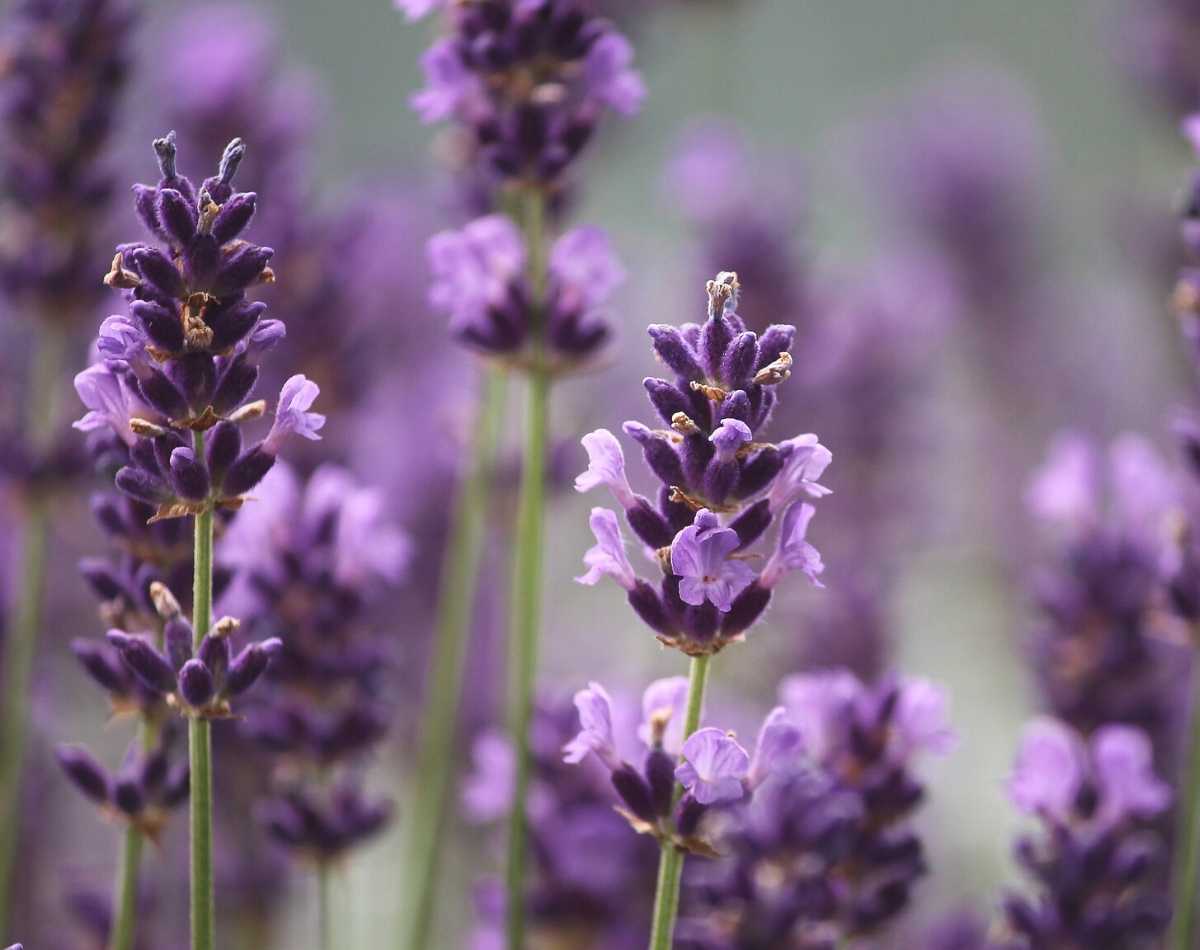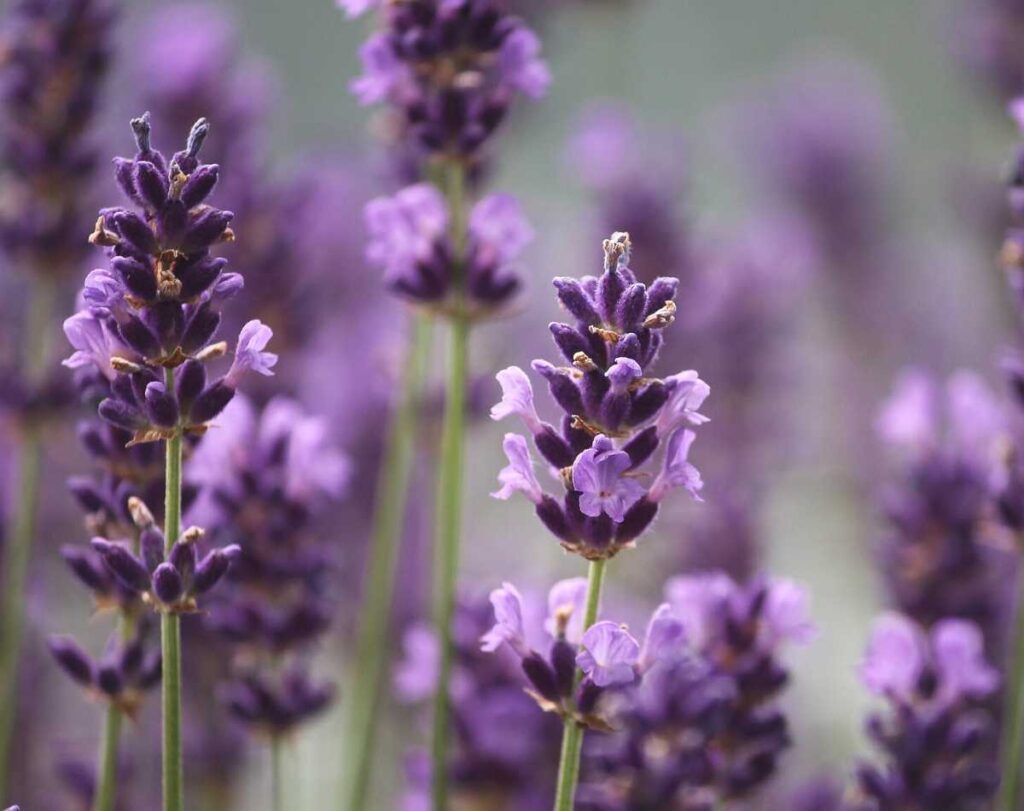 Lemon Verbena (Aloysia citrodora)
Climate: Perennial in 9-10, annual elsewhere unless brought inside
Soil: Rich, loose, and well-drained
A tender perennial that prefers a little shade, but mostly sun, lemon verbena will give the garden a delightful scent. It is not cold-hardy so it is an annual in northern climates. To grow it as a perennial in cold climates, make sure to bring your lemon verbena inside when temperatures dip down to about 40ºF.
Lemon verbena can be more difficult to grow than most other herbs. If it becomes stressed, it may drop some leaves (but it may perk back up again, so give it some time and attention).
For more information on lemon verbena, please visit this post on spider repellant plants.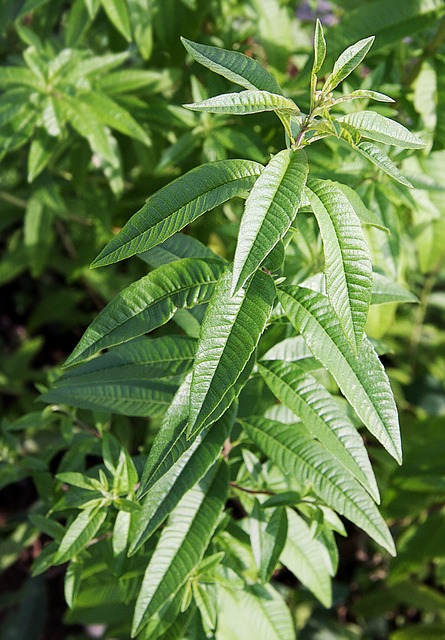 Marjoram (Origanum majorana)
Climate: Perennial in zones 9-10, annual elsewhere
Soil: Marjoram will grow in virtually any soil but does best in dry, sandy soil and dry conditions.
In northern climates, marjoram is an annual while in southern climates, it is a perennial. This low-growing herb works fantastically as a border edging or planted in a container.
Marjoram attracts beneficial pollinators and can benefit your garden as well as your cooking. There are both sweet and spicy varieties so pay attention when making your selection to ensure you get what you want. Sweet marjoram is fresh tasting with light citrus notes. It's a versatile culinary herb that's delicious in tomato dishes, on pizza, and in salad dressing.
Marjoram is easy to grow and requires virtually no attention after it is established. Because it's hardy, it's easy to order a live marjoram plant online and transplant it once it reaches your home.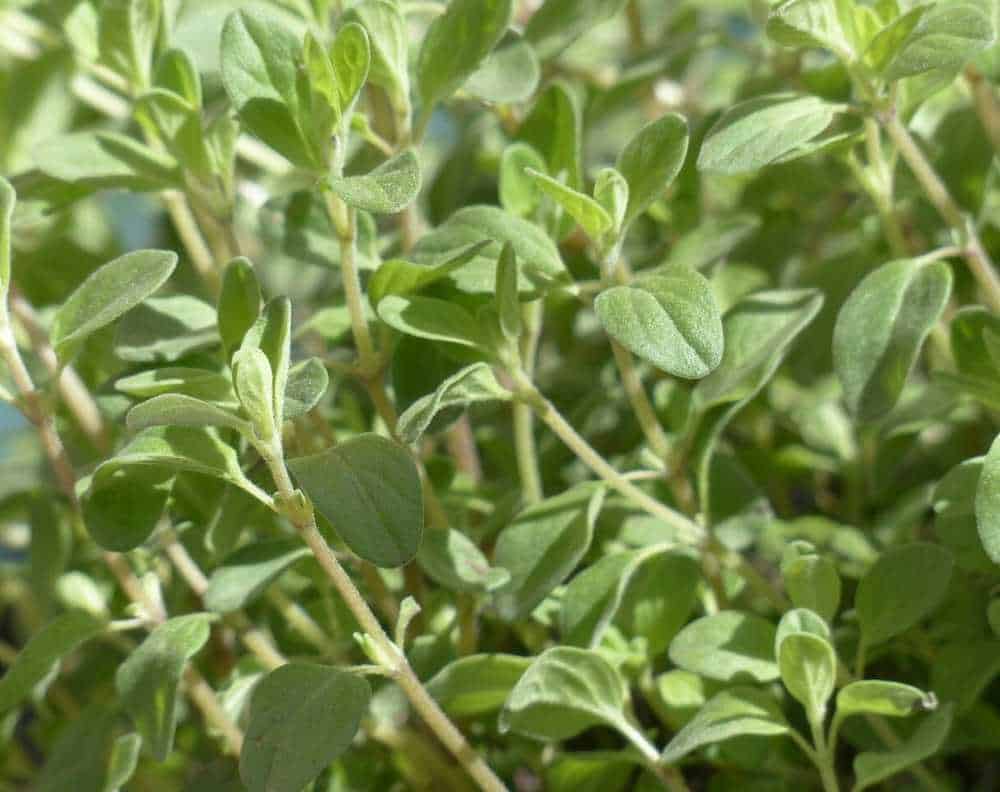 Oregano (Origanum vulgare)
Cimate: Zones 5-12
Soil: Light, well-drained, moderately rich soil.
This hardy, low-growing herb doesn't need a lot of water once established. It grows between 1-2 feet tall and loves a bright, sunny location.
There are two types of oregano: Mediterranean, which is a member of the mint family, and Mexican, which is related to lemon verbena. It's also closely related to marjoram and looks somewhat similar. Within these two types there are additional oregano varieties. Greek and Italian oregano are classics if you enjoy Mediterranean food.
Oregano is an excellent choice for new gardeners. It requires very little attention, can live for years, and produces an abundant harvest. It perks up well after shipping if you order a live oregano plant.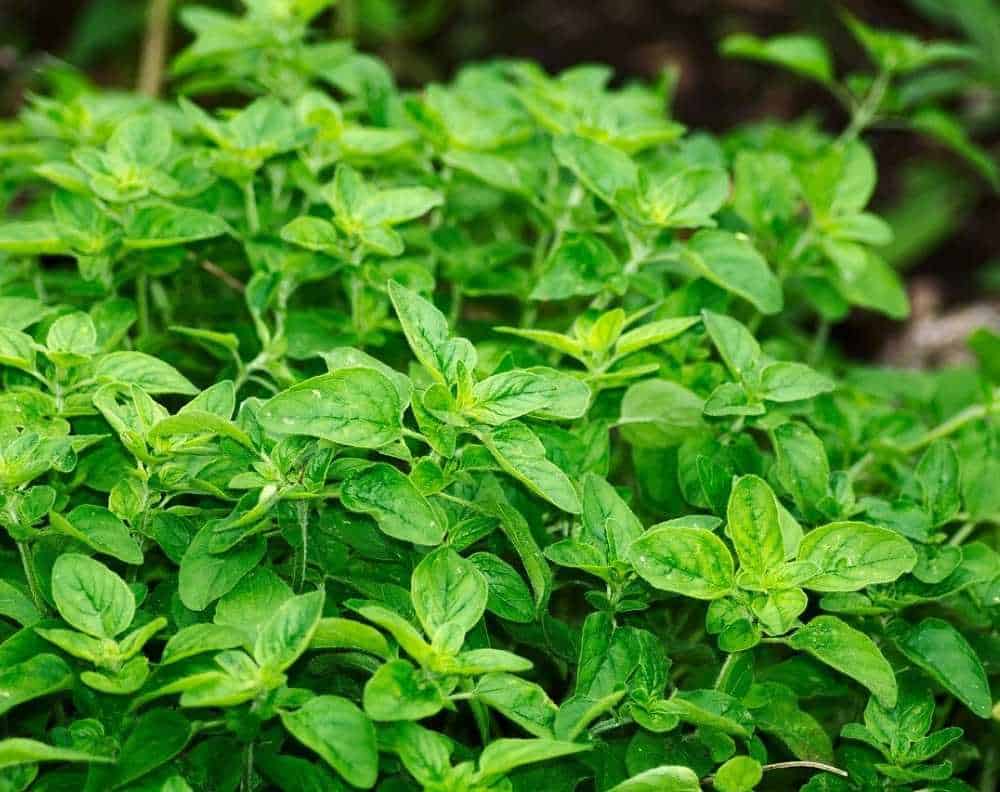 Rosemary (Salvia rosmarinus, Rosmarinus officinalis)
Climate: Traditionally a warm-weather plant that is perennial in zones 9 and up, but there are cultivars that are cold-hardy and can survive down to zone 5 with winter protection.
Soil: Light, well-drained, and dry soil. Do not add compost or fertilizer.
A Mediterranean herb, rosemary likes warm days and sandy soil. In ideal conditions, it becomes a large shrub, several feet tall. It will need to be pruned to keep it in check, especially if grown in a container.
Rosemary can tolerate some salt spray so it's a great herb to grow if you live near the ocean! I've seen rosemary used as shrubs around a house in costal regions. What an amazing thing to have in your yard!
Rosemary is quite hardy and ships well. Order a live rosemary plant online if your local garden store is out.
If you want to grow your own rosemary, be sure to stop by this complete guide to growing and harvesting rosemary.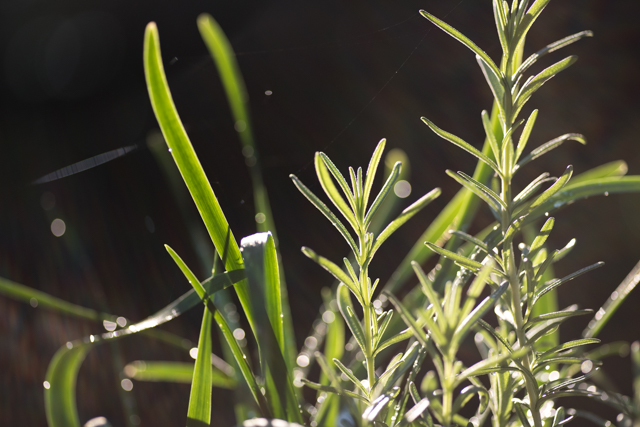 Sage (Salvia officinalis)
Climate: 5-8 as a perennial, 9 and up as an anual
Soil: Rich and well-drained soil
This sun-loving perennial thrives in well-draining soil that is kept on the dry side. It won't do well in overly wet soil. Plants average between 12-30" tall.
Sage does not like Southern summer heat and humidity so it is usually grown as an annual in these areas. I've seen plenty of perennial sage in zone 8a, which tends to have hot and humid conditions for several months, but it doesn't fare as well in zones 9 and higher.
Sage blooms beautifully and attracts both bees and hummingbirds. It can also do well as a houseplant in a container. When grown from seed, plants take about two years to mature. It's easier to grow sage from cuttings or purchase a live sage plant.
Learn how to plant, grow, and harvest sage in this post.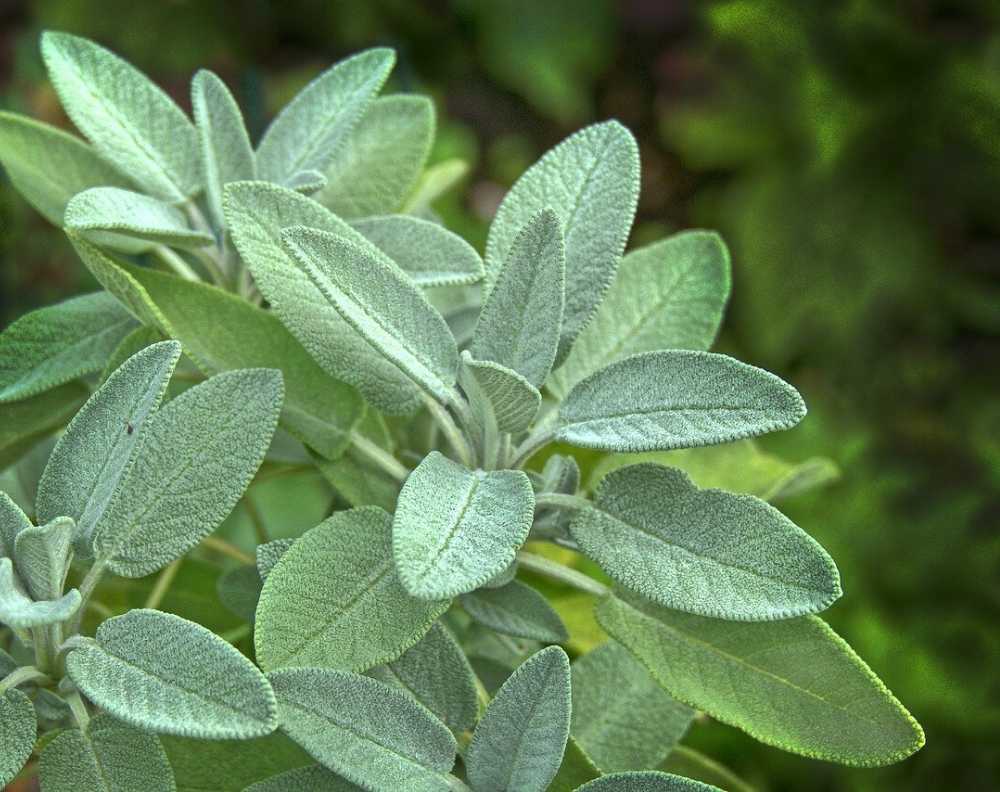 Tarragon (Artemisia dracunculus)
Climate: Zones 4-9
Soil: Rich but well-drained soil
A hardy herb that grows up to 3 feet high, tarragon likes well-draining soil and lots of sun. The flavor is strong and anise-like. (I'm not a huge anise fan which is why I don't have much more to say about this herb. I've never personally grown it.)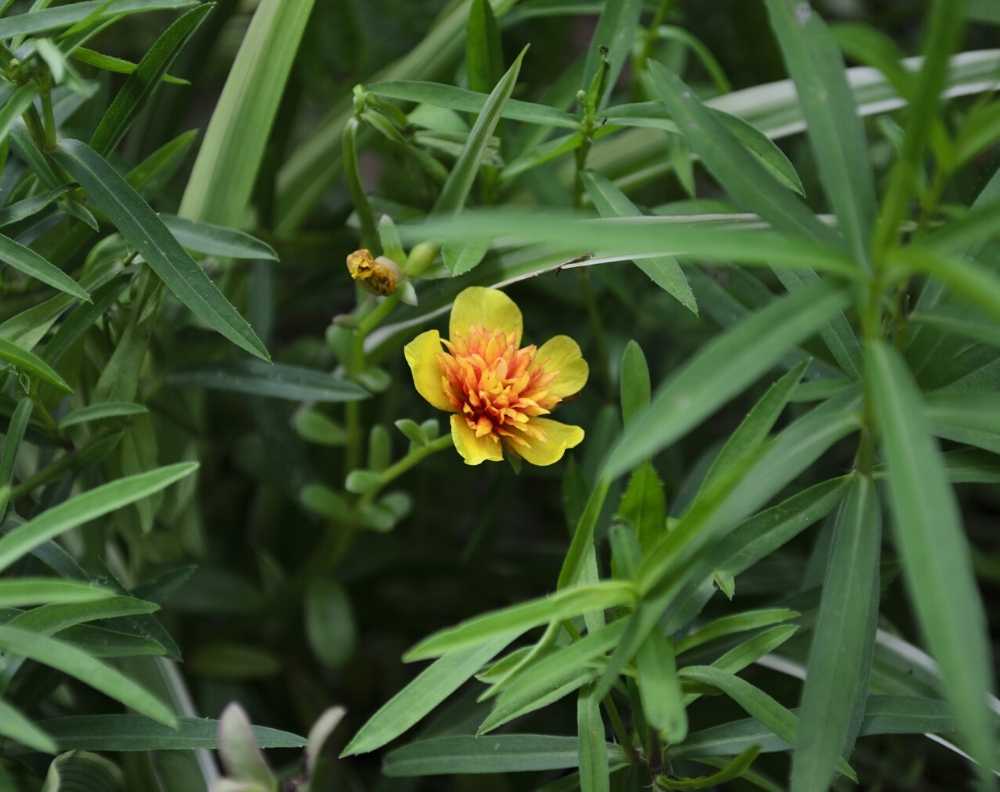 Thyme (Thymus vulgaris)
Climate: Zones 4-9
Soil: Poor and relatively dry
Low-growing and especially fragrant, thyme is a favorite Mediterranean herb. There are over 50 different types to choose from! It loves full sun and is drought-friendly.
Although thyme is a very hardy, some varieties (like French thyme) are slightly less hardy. I'm currently growing English thyme in an old coffee can. I basically never water it and it's growing faster than I can harvest and use it.
Thyme is one of the easiest herbs to grow. You can set it and forget it if you plant a transplant seedling. It can grow in even a small pot, hardly ever requires additional water, and will quickly perk back up after neglect.
Although thyme can be grown from seed, it's much easier to purchase a live thyme plant. For about the same price as a dried jar of thyme you can have fresh thyme for years!
Winter Savory (Satureja montana)
Climate: Zones 5-11 as a perennial
Soil: Sandy and well-drained
A hardy herb, winter savory tolerates temperatures down to 10°F. The flavor is sharply peppery. It is a low-growing herb, averaging between 6-12" high, and spreads out each year.
Shade tolerant herbs
Some of these shade tolerant herbs require partial shade. Other's also grow in full sun but I've included them here becuase they will tolerate some shade.
Shade tolerant annual herbs
Calendula (Calendula officinalis)
Climate: Zones 2-11
Soil: Calendula will grow in average, well-drained soils.
Calendula, also called pot marigold, is a lovely flowering plant with yellow or orange blossoms. There are many available available and each has slightly different looking flowers. Pinch back calendula blooms after they open to encourage more prolific flower production. Calendula plants can grow to be one to two feet tall, but may be shorter.
The flowers and leaves are both edible. The flowers, and tinctures or oils made with the flowers, are frequently used for skincare products. The petals are also tasty on salads!
Calendula is a beautiful and beneficial plant. It attracts beneficial insects like ladybugs and bees. It also helps control pests like aphids and whiteflies.
Calendula also grows in full sun. In fact, it tends to bloom more abundantly in full sun, but will tolerate only 4-6 hours of sun a day. Plants grown in partial sun/shade are usually taller and more leggy than their full sun counterparts.
It's best to grow calendula from seed. It can feel slow to germinate and grow while you're waiting impatiently for the beautiful blossoms, but you will be rewarded.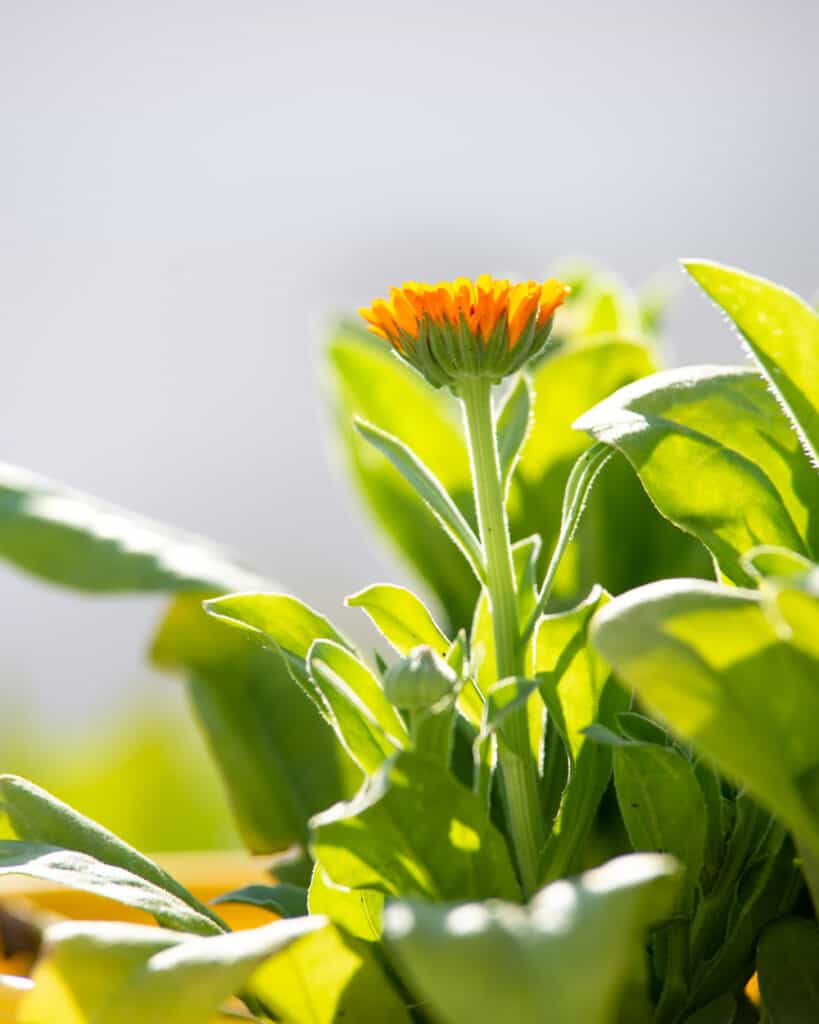 Cilantro/Coriander (Coriandrum sativum)
Climate: Cilantro can grow in zones 3-11, though at different times of the year.
Soil: Well-drained soil with average moisture. It does not thrive in dense, waterlogged soil.
Cilantro is the plant, and coriander is the seeds of the cilantro plant. If you grow this herb, you can easily harvest both. This herb prefers to grow in the cooler temperatures of spring and fall in moist, well-draining soil.
Cilantro will also grow in full sun, but may go to seed more quickly in hot conditions. To preserve your cilantro harvest, make sure the plant receives afternoon shade in the height of summer. Cilantro struggles with high heat and humidity. It's best to plan cilantro in the fall or winter in zones 9-11. If you're in zones 3-8, it can be planted in the spring.
Cilantro bolts in hot weather. It will send up a flower stalk and go to seed in no time at all in hot weather! Once it flowers, leaves become bitter and unpleasant. If you're in zone 8, make sure to plant cilantro early and offer it afternoon shade so it doesn't bolt. (I've learned this lesson the "hands on" way)
Cilantro can grow in partial shade or full sun. Cilantro benefits from afternoon shade in warm climates.
Cilantro grows quickly and has a taproot so it's best to grow cilantro from seed. Select a bolt resistant cilantro seed in warm areas.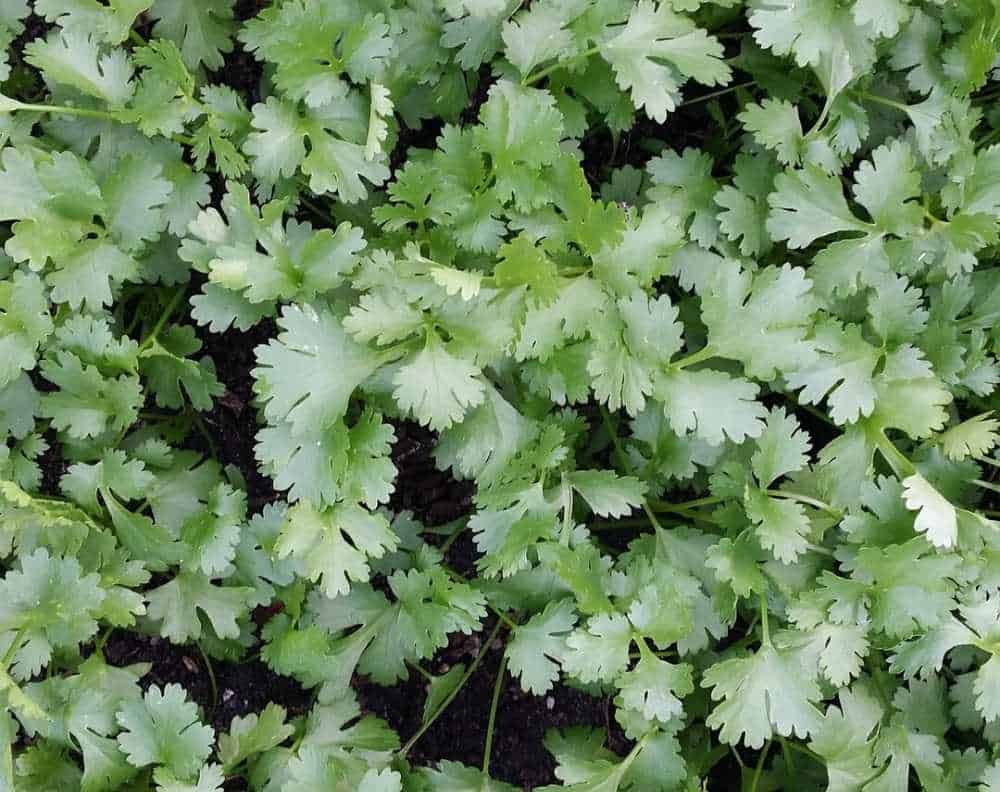 Ginger (zingiber officinale)
Climate: Zones 9-13 (does well in containers and can be brought indoors)
Soil: Richy, loamy, and moist.
Ginger is a popular, but slow growing, rhizome. Ginger typically takes 10-11 months to reach maturity. It likes partial shade and dappled light. It does need several hours of light a day, but does best with morning light.
Ginger loves warmth and humidity. Since you harvest the entire rhizome, be sure to plant several if you want more than one fresh ginger root harvest a year! Cuttings from the leaves can be added to teas, soups, and curries. You can grow ginger from organic ginger root purchased at the store, but it is a slow grower and a heavy feeder that requires lots of water.
Hyssop (Hyssopus officinalis)
Climate: Zones 3-11
Soil: Nutrient rich, dry, and well-drained soil
Full sun or partial shade is suitable for this hardy perennial, which grows 2-3 feet tall. It prefers well-draining soil, but dry is okay as well. Hyssop has a slightly minty flavor and is sometimes called licorice mint. Bees love its flowers so it's great for attracting pollinators to your garden.
Hyssop is cold hardy to -35ºF!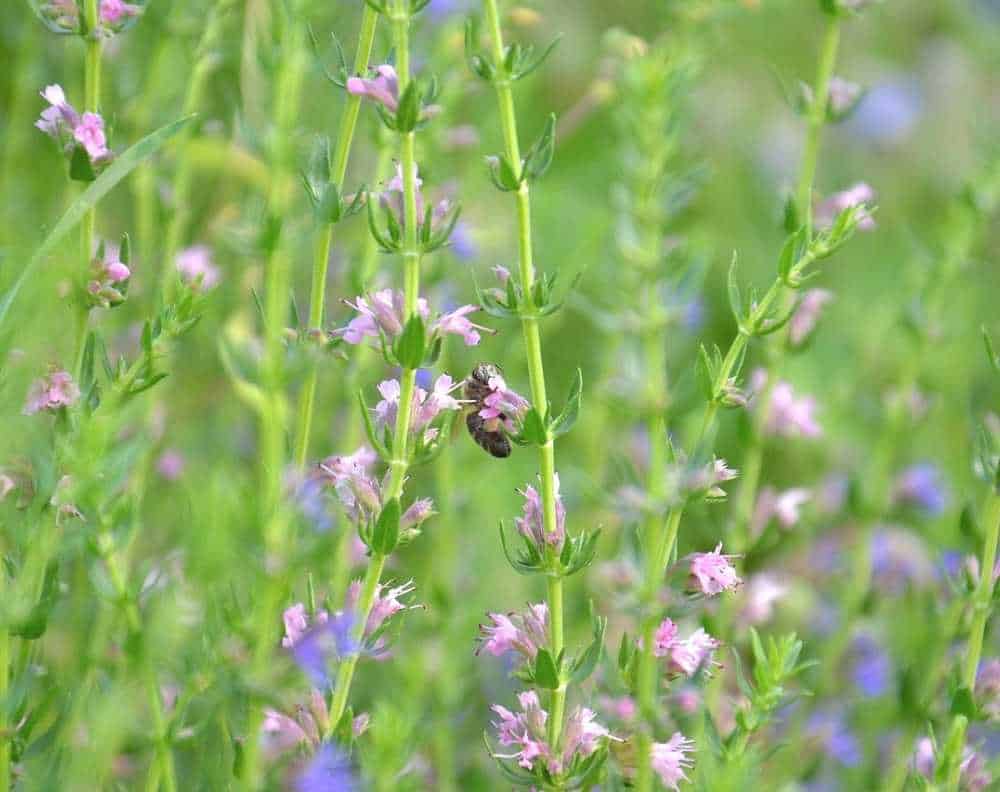 Parsley (Petroselinum crispum)
Hardiness: Zones 4-9.
Soil: Parsley needs rich, moist, well-drained soil to thrive. Add compost to your soil to replenish it before transplanting parsley.
There are two main types of parsley: leaf parsley (including flat and curly) and root parsley. Within these two types there are many different parsley cultivars.
Most American gardeners are more familiar with leaf parsley than root parsley. Root parsley is common in central and Eastern European cuisine or eaten raw like a carrot.
Some people say flat leaf parsley is easier to grow than curly leaf parsley. I personally haven't found this to be true. Flat leaf parsley does tend to have a more vibrant flavor, though.
Although parsley is a biennial, most people grow it as an annual. Biennial plants produce seeds in their second year, but many home gardeners do not collect and save seeds.
Parsley will grow through the winter in zones 9+ and can survive temperatures down to 20ºF.
Parsley can be grown indoors in a sunny windowsill or under a grow light. It also lends itself well to hydroponic growing systems.
Parsley prefers full sun in cooler climates, but benefits from partial shade in warmer weather.
Parsley seeds can take almost 4 weeks to germinate, so I prefer to simply plant a live parsley transplant seedling.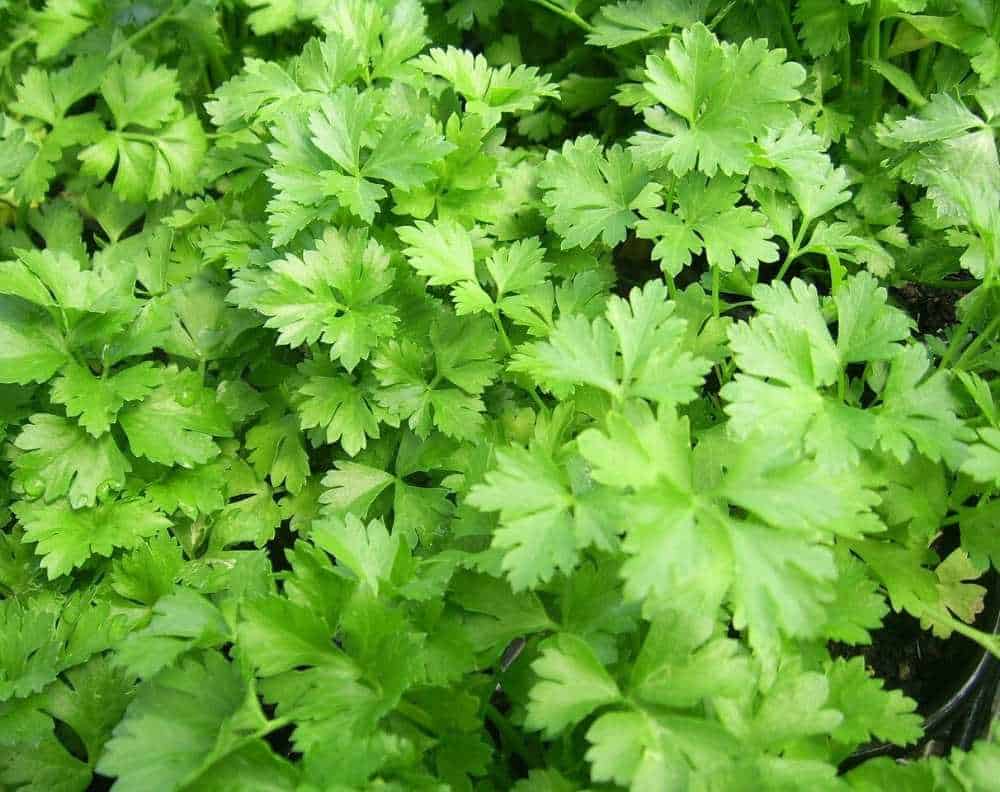 Shade tolerant perennial herbs
As above, many of these herbs can also live in full sun.
Chives (Allium schoenoprasum)
Climate: Zones 3-9 (common chives) or 4-9 (garlic chives)
Soil: Chives need moist, well-drained, rich soil. Unlike most herbs, they benefit from compost being worked into the soil prior to planting.
Cool-season, cold-loving plants, chives will take over a garden if allowed to go to seed. Remove flowers after they bloom to prevent chives from spreading seeds (and taking over!) Divide clumps of their bulbs every 2-3 years to help keep your chive patch contained.
There are two species of chives:
Common chives (Allium schoenoprasum) Common chives grow in clumps with narrow bulbs and thin, tube-like leaves that can grow over a foot tall. The flowers are edible and come in a variety of colors.
Garlic chives (A. tuberosum) Garlic chives are also called Chinese chives. They look very similar to common chives except their leaves are more flat. They taste somewhat like garlic and have large white flowers. They grow taller and can be almost two feet high!
Harvest chives by cutting off the whole leaf so that only 1 or 2 inches remain above the ground. Cutting chives back aggressively will trigger additional growth. Just trimming a little off the ends will not promote a large harvest. You can begin harvesting about 30 days after planting a transplant or 60 days after planting chive seeds.
Many people consider chives a full sun plant. They can grow in full sun, but suffer in hot weather. They tolerate partial sun, which is why they're in this section.
Chives are easy to grow from seeds. They grow well in containers, even inside, so grab some chive seeds today!
Bonus – chives are a spider repellent plant! Learn more about plants that repel spiders.
I'm experimenting with growing chives and bunching onions in my new Lettuce Grow Farmstand hydroponic vertical grower. The plants have only been in the stand for a week in the photo below but have already doubled in size. If you want to try the Farmstand, use code FRIEND-MMT9 for $50 off!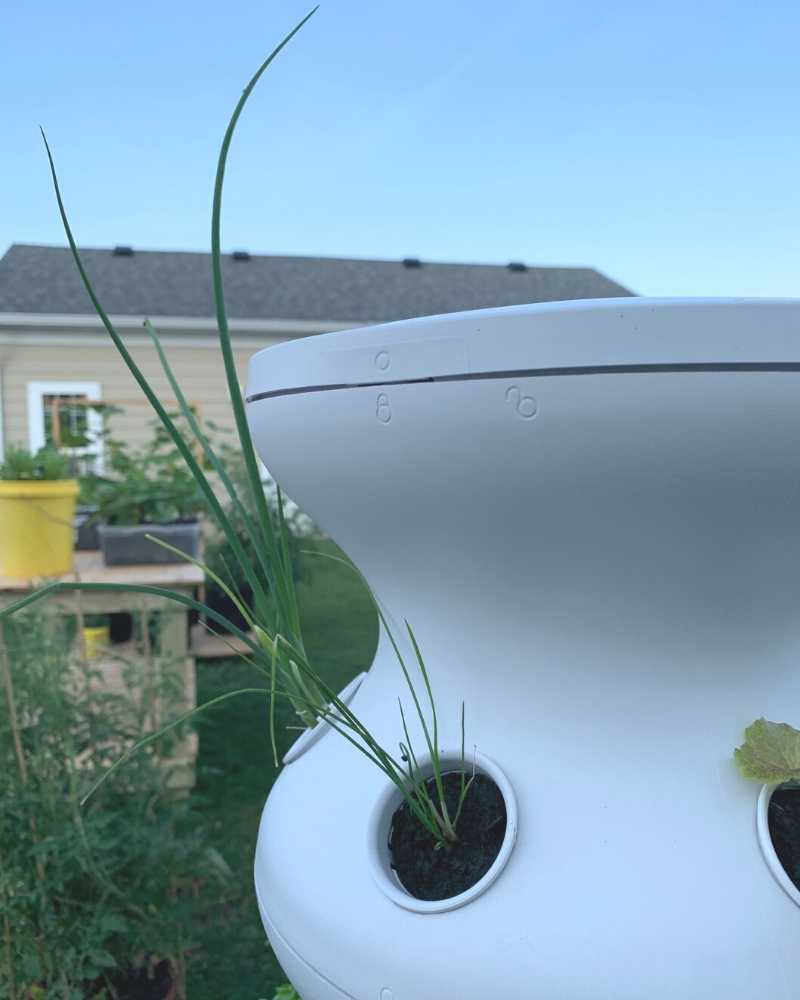 Lemon Balm (Melissa officinalis)
Climate: Zones 5-9
Soil: Lemon balm tolerates a variety of soils, but prefers rich soil that's moist.
A member of the mint family, lemon balm is well-suited to container gardening Lemon balm needs protection from the hot midday sun and likes well-draining soil.
For more information about lemon balm, be sure to check out this post on plants that repel spiders.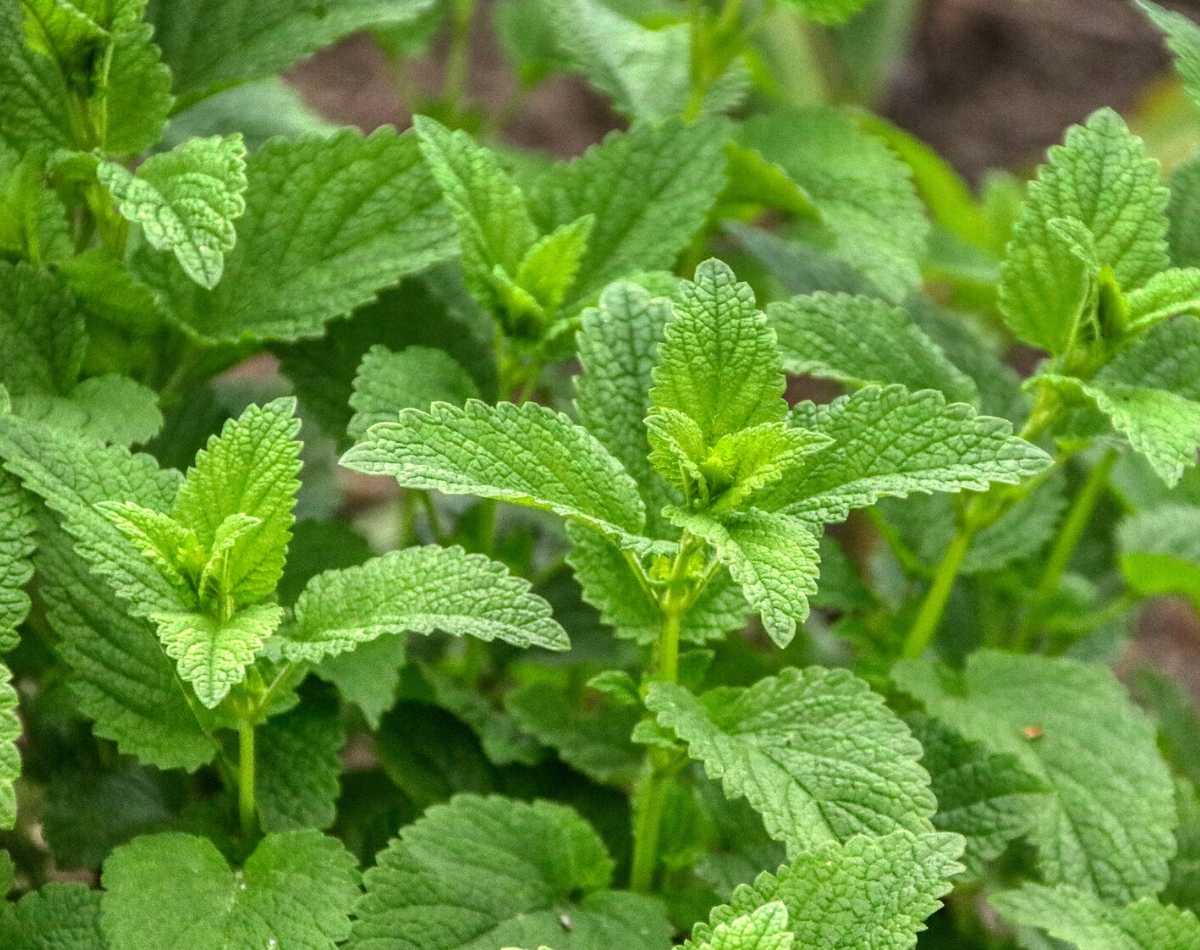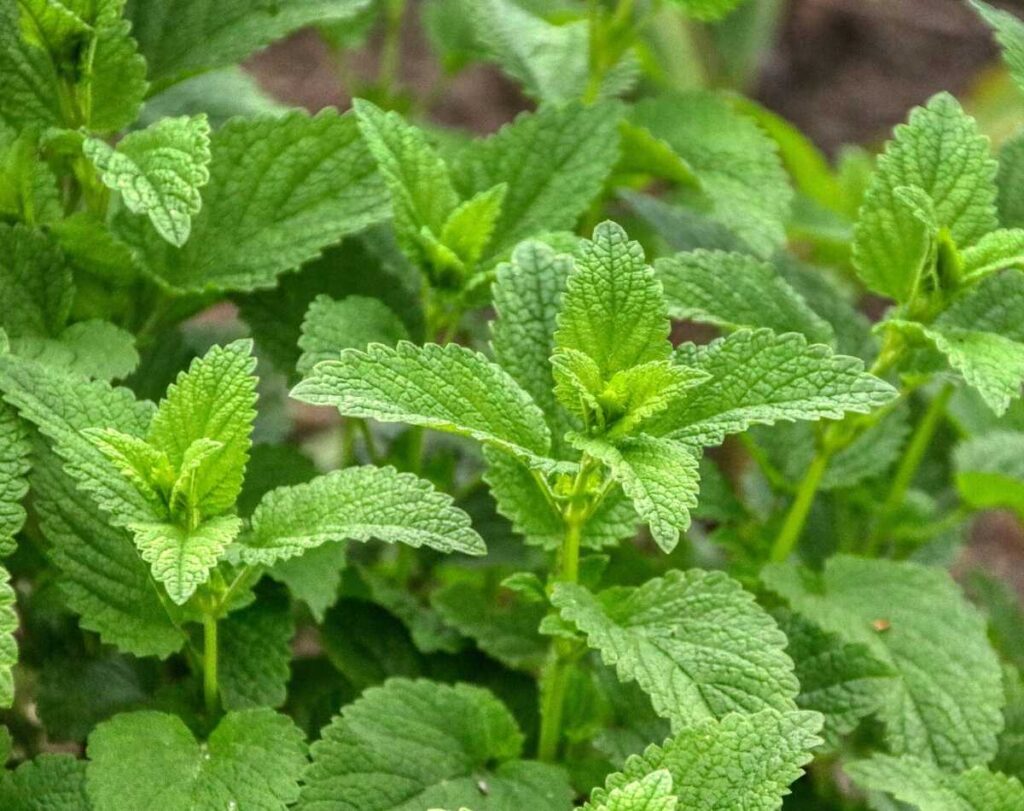 Lovage (Levisticum officinale)
Climate: Zones 3-8, but prefers cooler weather.
Soil: Lovage prefers rich, loamy soil that holds moisture. Make sure to keep the soil moist, but not dripping wet, at all times. If the soil grows out, lovage may become bitter.
Lovage is tall (it can grow up to 6 feet!) with bright yellow flowers that attract pollinators. The entire plant is edible and tastes somewhat like citrus-y celery. The leaves look similar to celery leaves, too. (They also look somewhat similar to flat leaf parsley.)
Cut stems and foliage as desired for eating and cooking throughout the growing season. Make sure to cut flowers back to promote leafy growth if you want more leaves.
Lovage is toxic to dogs, cats, and horses. It can also interact with some diuretic medicines, so be sure to talk with your doctor if you have any concerns before adding lovage to your diet.
Lovage likes full sun in cooler climates, but can tolerate partial shade. It benefits from afternoon shade during hot weather. That's why I included it in the shade-tolerant herb section.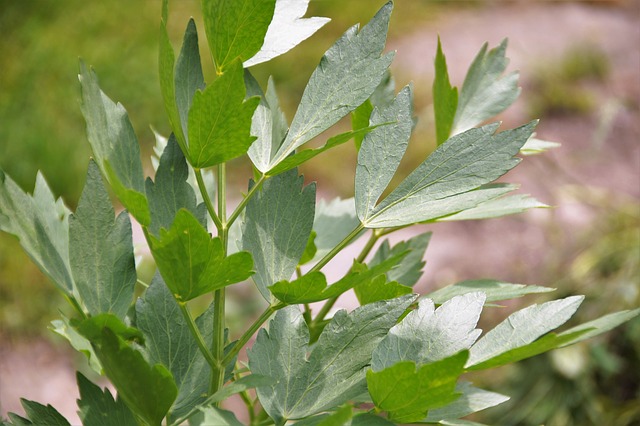 Mint (including Spearmint, Peppermint)
Climate: Zones 3-11, depending on the variety
Soil: Mint grows best in rich, moist, and well-drained soil but will tolerate most soils.
A fast-growing, potentially invasive herb, mint will take over a garden if allowed. It's best to keep this one in a container! Even in a container, keep an eye out for mint's runners. They will take root whenever they have an opportunity, even in neighboring beds or on the ground after growing over the edge of a pot.
Mint will also go in full sun. If it's very hot out, make sure your mint gets some afternoon shade. Many people say mint requires partial shade, but mint grows wild in very sunny locations on our property in West Virginia. I'm also currently growing cultivated mint in full sun.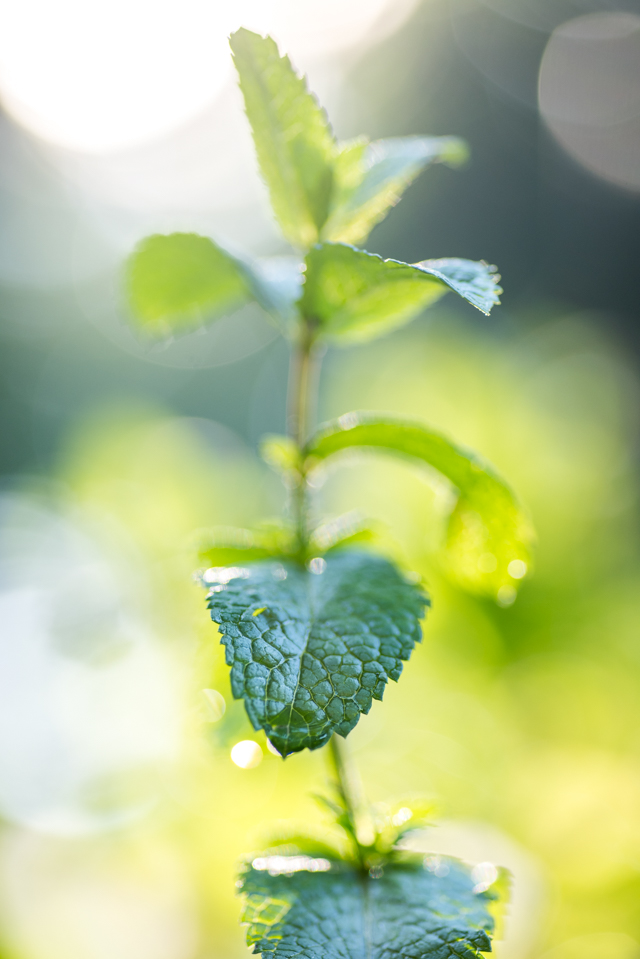 Deciding which herbs to plant together
When you decide what herbs to plant together, consider their sun vs. shade needs and whether they prefer wet, dry, or sandy soil. Feel free to mix annuals and perennials, and replace the annuals each year with a new type or variety.
The stock photo below is an example of why you need to pay attention to each plant's needs before simply cramming a bunch of herbs in a pot together. The photo shows rosemary and basil (along with a couple other plants) in the same container. The rosemary seems happy, but the basil is anemic and sickly looking. Don't plant your rosemary and basil together! One or the other will be unwell.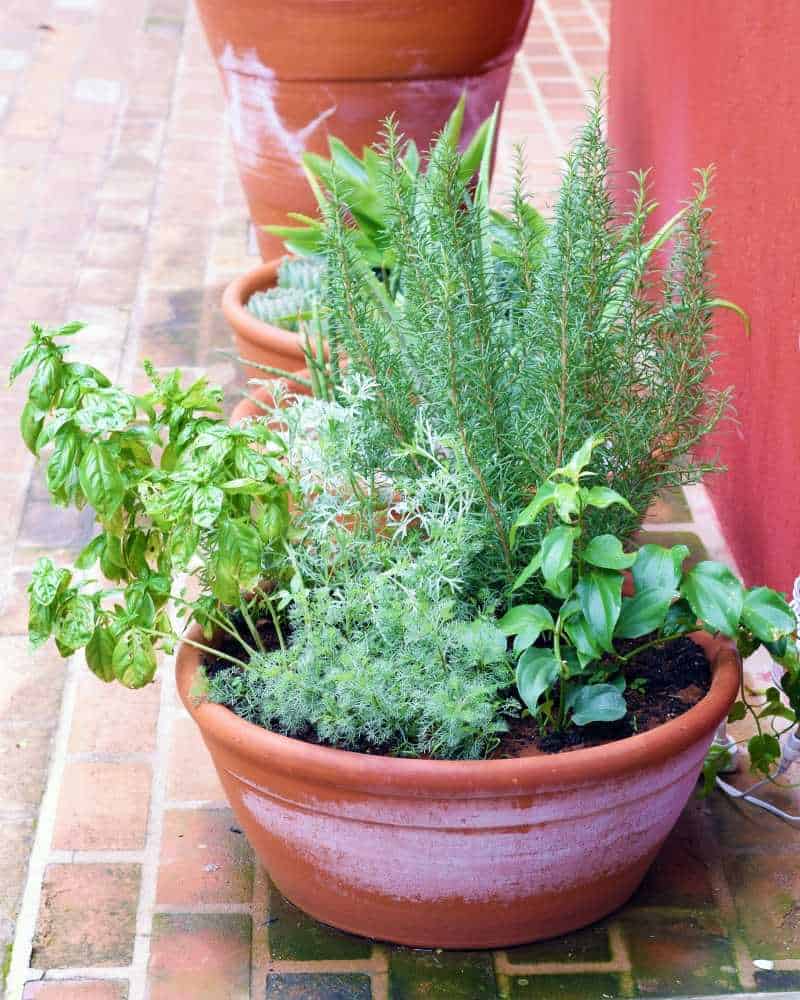 The Mediterranean herb garden
Mediterranean plants grow well together. Mix and match to your heart's content! All of these herbs have similar water, sunlight, and soil requirements:
Rosemary
Thyme
Oregano
Sage
Marjoram
Tarragon
Lavender
When these herbs are grown together they form the beginnings for a perfect Mediterranean dish! Rosemary and tarragon can grow quite tall; they'll need to be pruned, so they don't take over the space. Rosemary with sage or oregano plants arranged around it are exceptional.
The rosemary, lavender, and thyme in the front row will all grow together well, either in the same container or in their own containers in the same location.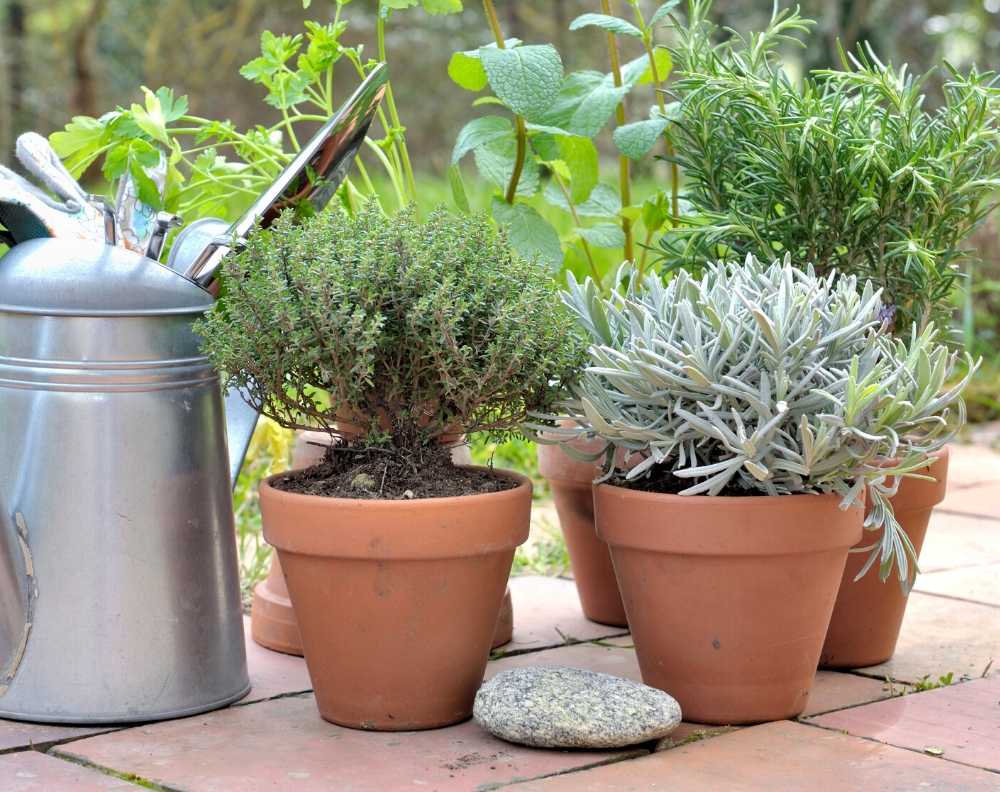 The Culinary herb garden
Basil, parsley, cilantro, and summer savory like lots of sun, well-drained soil, and are perfect for picking and adding directly to the saucepan.
The Tea-lover's herb garden
Chamomile, mint, lemon verbena, and lavender love the sun. Plant lavender as the centerpiece with mint, lemon verbena, and chamomile arranged around it. If the planter has a shady section, add some lemon balm.
Rosemary and lavender companion planting
These two are perfect for each other. They like drier conditions and lots of sun. Plus, they'll turn your house or garden into a scented paradise.
Cool season herb garden
Chives, cilantro, and winter savory like the cooler temperatures of spring or fall and also love a sunny location.
Herb garden companion planting for shade
If all you've got is a shady spot, herbs are still possible! Parsley and lemon balm will both do great. Mint, lemon verbena, cilantro, chives, and hyssop do well in partial shade, as well.
The best herbs to grow together in containers
Mint, Basil, and Cilantro – All love the sun but are fine in partial shade and good moist soil.
Cilantro, Parsley, and Dill – If the garden has just a bit of shade, plant parsley and cilantro, then put dill in the sunnier areas.
Basil and Chamomile – Sun-loving, quick-growing annuals that are low maintenance and produce abundantly.
Sage and Oregano – They both love lots of sun, are drought-tolerant, and easy to maintain. A match made in heaven. Lavender, rosemary, and marjoram will all grow well with sage and oregano, too.
Companion planting for ginger
Ginger can grow well with just about anything that shares its soil and water requirements. Since it grows well in open shade, you can plant it under fruit and nut trees. Ginger also grows well with turmeric.
Companion planting for borage
Borage is a fantastic companion plant for basil. It can help out various fruit and vegetable plants like pumpkins, strawberries, and tomatoes because it attracts bees and other pollinators.
What herbs grow well with chives?
Parsley, cilantro, tarragon, and basil can all companion plant with chives. Avoid planting chives with sage, thyme, rosemary, oregano, and marjoram because chives require more water than these herbs that prefer dry conditions.
Can you grow parsley and basil together?
Yes! You can grow parsley and basil together. In fact, this year I planted my parsley and basil in the same container and they're doing fantastically. Both plants were harvested about a week prior to this photo and have come back stronger than ever before.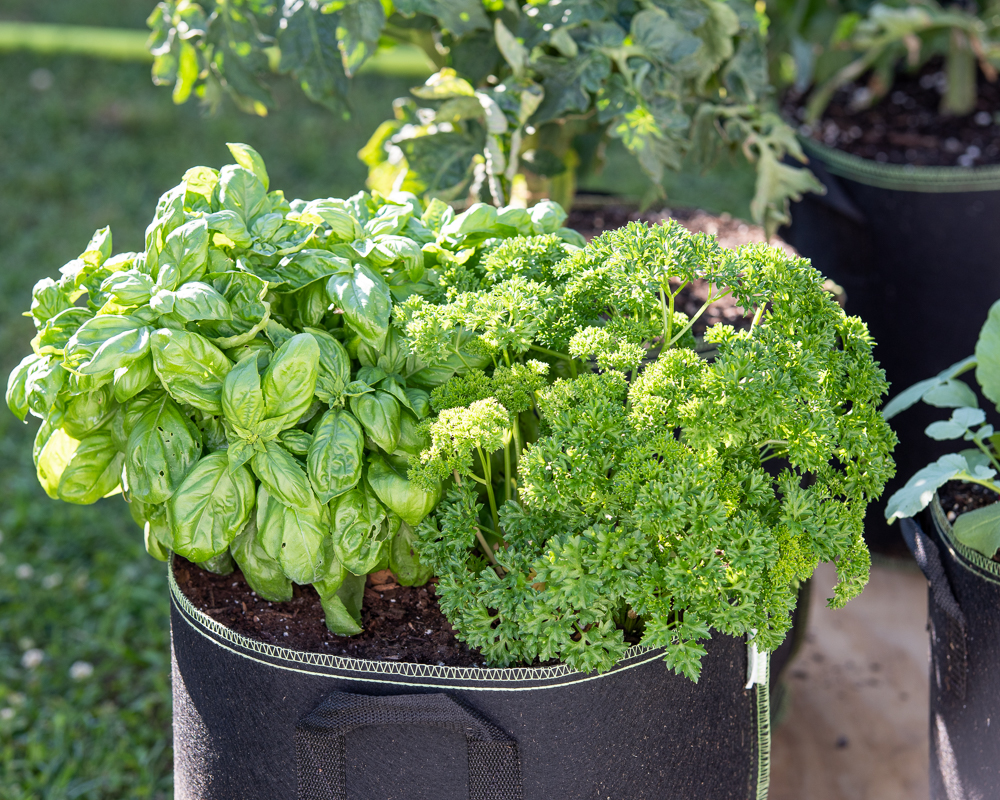 Check out this web story for super easy and basic list of the most popular herbs to grow together.
I hope you've enjoyed this post and learned which herbs to plant together. Leave me a comment if you have questions about a potential herb pairing or want to share your favorite herbs to grow together!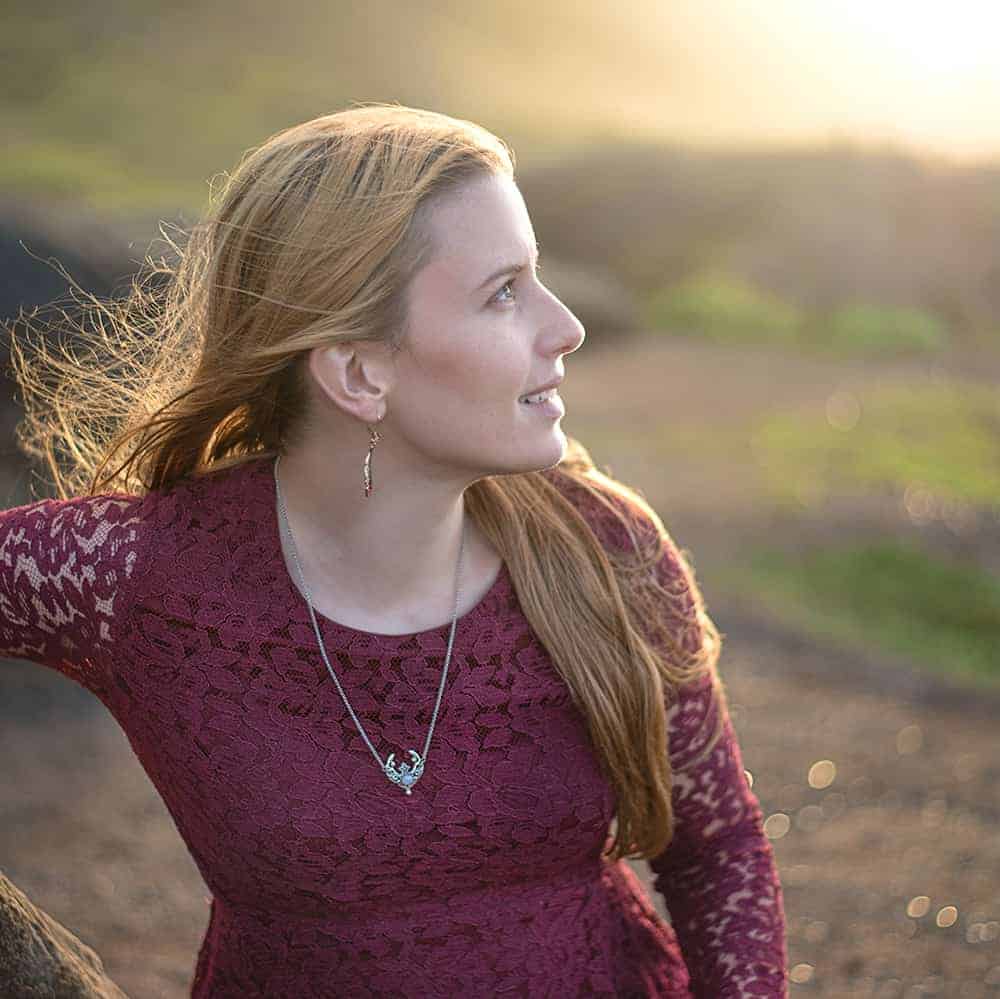 Natasha Garcia-Lopez is an avoid home-gardener and proud owner of 88 acres of land in rural West Virginia. She was a member of the Association for Living History Farms and Agricultural Museums for many years and is currently enrolled in the Oregon State University Master Gardner Short Course program so she can better assist you with your gardening questions.She holds a certificate in natural skincare from the School of Natural Skincare.