Are you wondering how to harvest your rosemary without killing the plant? Or maybe you're not sure how to dry rosemary or just pick some rosemary for cooking. Don't worry – I have everything you need to know about harvesting your rosemary right here for you!
Harvesting rosemary is easy. Done the right way, you'll be able to pick fresh herbs from the same plant for months. In fact, just one or two full-size plants will produce more than enough for fresh use all summer and a batch for storage in the fall.
Rosemary is a fantastic, highly aromatic herb to grow in your garden. It will provide lots of fresh stems for use in your kitchen and also makes a great companion plant for vegetables like cabbage, broccoli, and carrots.
Here's what you need to know about when and how to harvest rosemary without killing your plants (plus some growing tips).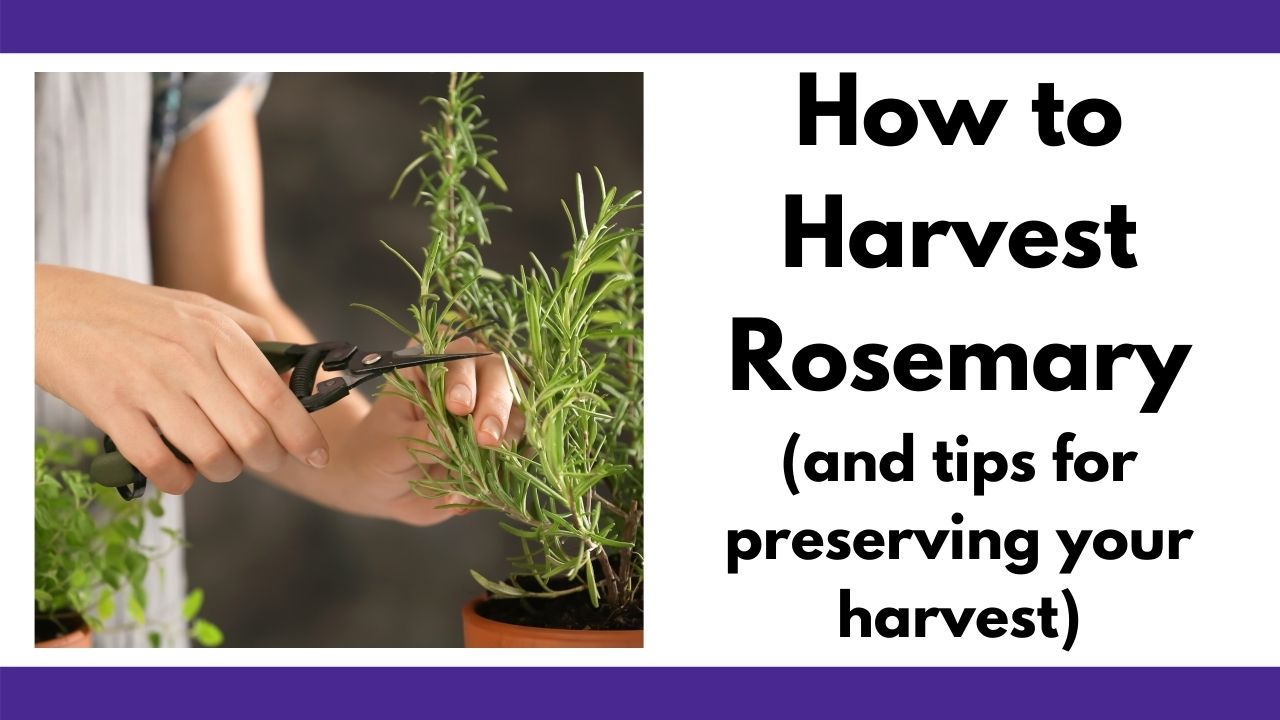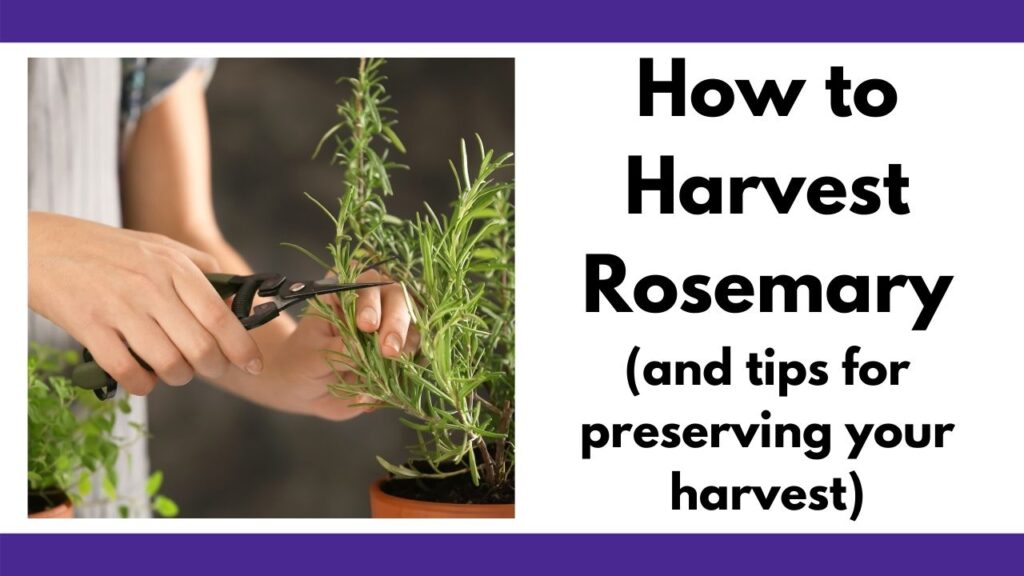 When to Harvest Rosemary
If you live in a mild climate where rosemary is evergreen, you can harvest from your plants pretty much year round. In areas where it's grown mostly as an annual, the main harvest time is summer to fall.
The main factor for when to harvest rosemary is plant size. If you just planted new seedlings this year, you'll need to wait until they grow several inches and start to bush out before clipping them.
Mature rosemary plants can be harvested anytime, but be sure to wait between trimmings until your plants have at least replaced the growth you took off.
For drying rosemary or harvesting a large batch, the leaves will be most aromatic right before the plant flowers. If you can, harvest in the morning right after the dew evaporates from the leaves to get the most potent flavor.
If your plant does flower – that's okay! Rosemary flowers are beautiful, smell amazing, and they're edible, too. Rosemary flowers are best eaten fresh. Try them as a fun salad garnish.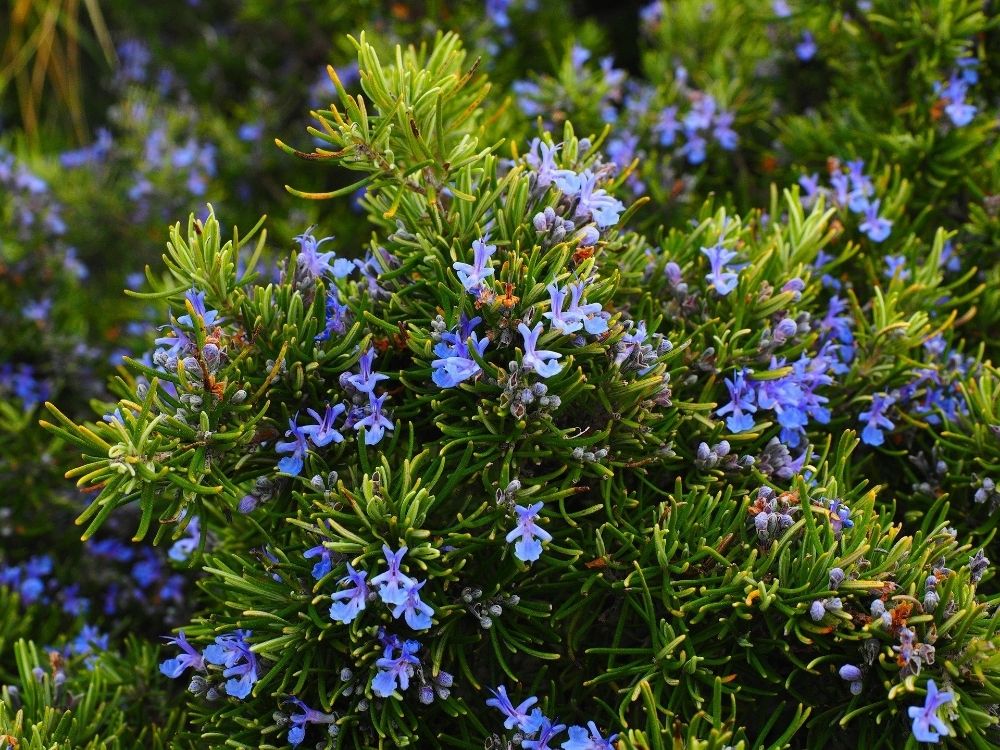 Tip: If you live in a region with cold winters and want to harvest rosemary all year, keep your plants in pots and bring them inside when it gets cold out. Plants will grow more slowly with less light inside, but you can still harvest smaller sprigs regularly.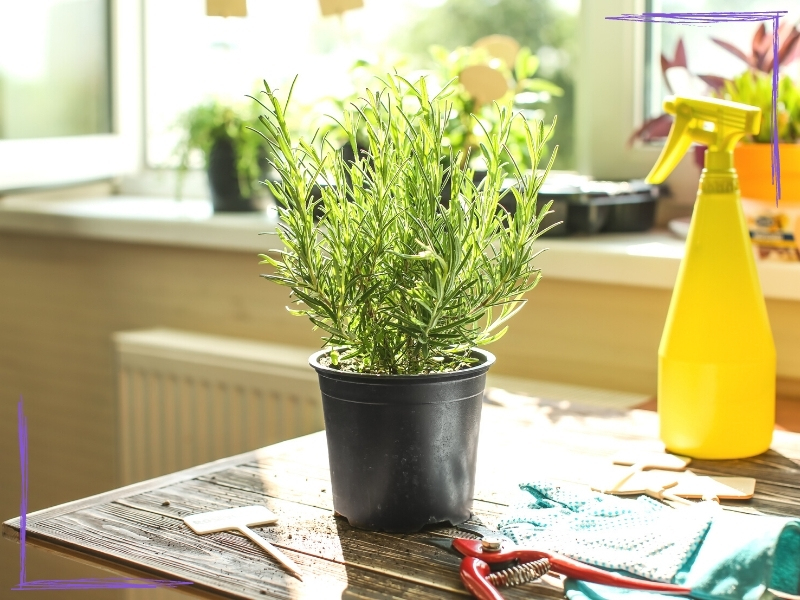 How to Harvest Rosemary
Like many other herbs, rosemary will benefit from getting frequent harvesting. Regularly taking a few inches off the top of your plants will give you herbs for cooking and also keep your plants nicely shaped.
You can also harvest longer 6-8" sprigs for cooking or drying. Just make sure you only harvest about ⅓ of the plant at a time, and let it regrow before cutting it again.
When it comes to how to harvest rosemary, the easiest way to do it is to use a small pair of garden shears or clippers. We use Friskar's soft touch micro snips. Clip off stems of new growth at your desired length, but leave the older, woody growth untouched.
You might also want to wear your favorite pair of gardening gloves. I typically wear my cut resistant gardening gloves. Discover the best cut resistant gardening gloves in this post (and the differences between puncture resistant and cut resistant).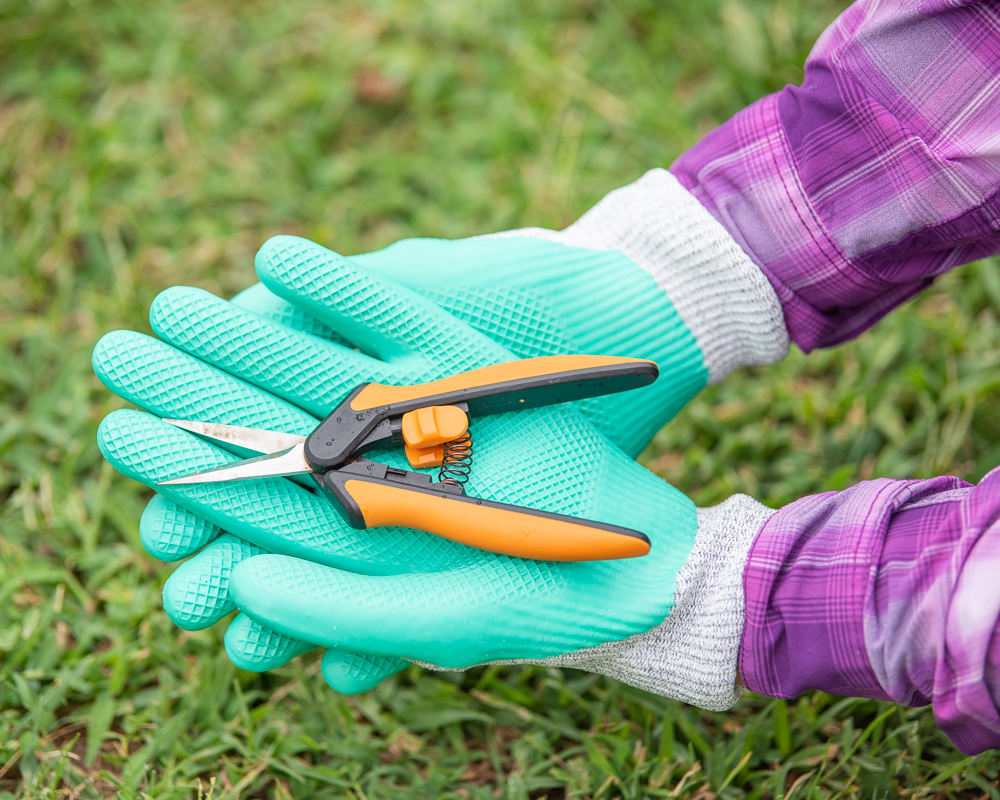 Once back inside, you can rinse off the stems and strip the individual leaves off. Or leave them on the stem if you want to dry your rosemary.
I love using an herb stripping tool to remove rosemary leaves. It's so quick and easy!
As mentioned above, rosemary flowers are also edible and make a lovely garnish on salads or a flavorful addition to herbed butters.
Ways to Store Rosemary
It's always good to have a store of homegrown herbs on hand, even if you live where rosemary stays fresh and green all year. Here are the best short- and long-term options.
How to store rosemary in the fridge
Refrigeration is a good short-term storage solution and will keep your rosemary fresh for about 2-3 weeks.
Wrap freshly harvested sprigs in a clean, damp paper towel (don't wash them yet).
Place your wrapped herbs in a sealable plastic bag or container and keep it in the crisper drawer in your refrigerator. (I use these reusable silicone bags for pretty much everything)
When you're ready to use some rosemary, take out as many sprigs as you need and rinse them off before using.
How to dry rosemary
Rosemary keeps a lot of its flavor when dried unlike other herbs like parsley and basil. The leaves are tougher and more resinous, which allow them to hold onto their aroma for longer.
If you have a food dehydrator, you can quickly dry whole sprigs of rosemary using a low setting suitable for herbs. Otherwise, air drying is the traditional method for storing herbs. This Presto dehydrator is a great home dehydrator for casual gardeners. It's a solid choice you want to dry a few herbs and experiment with a few kale chips without shelling out for a huge dehydrator that will hog your counter space.
Rosemary is very well suited to air drying without a dehydrator. Along with thyme, it's one of the few things I can reliably air dry in my humid 8a area.
It's best to harvest 6-8" stems for drying, but you can dry sprigs of any length. Hang them up in bunches somewhere dark, warm, and dry or lay them flat on wire racks. Putting a tray under your drying herbs will help catch any bits that fall off during the process.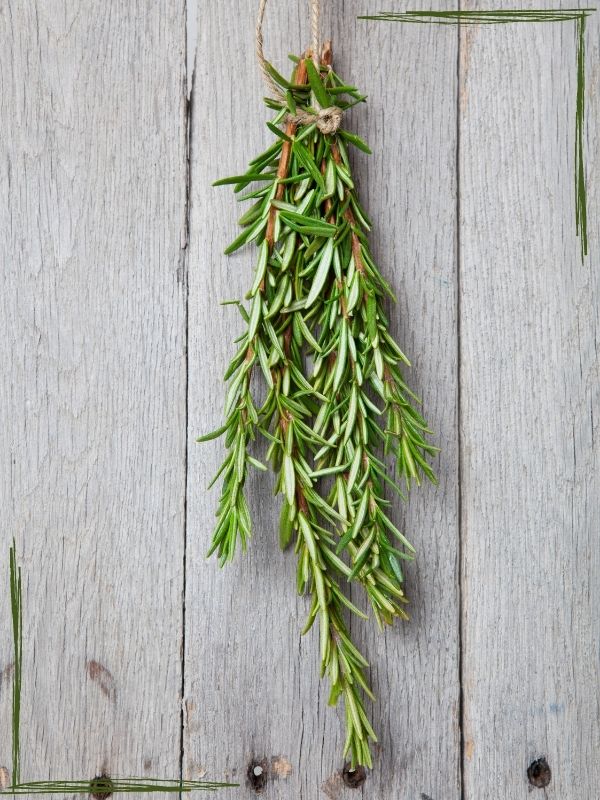 The thick texture of rosemary leaves means they may take a little longer to fully dry, but it typically takes 2-4 weeks. When they get brittle and crumbly, you'll know they're done.
One thing to keep in mind is that rosemary is much harder and almost woody when dried. You can grind or crush the dried leaves to make them easier to cook with, but they will retain their flavor for the longest if kept whole.
You can easily see the difference between fresh and dry rosemary in the photo below: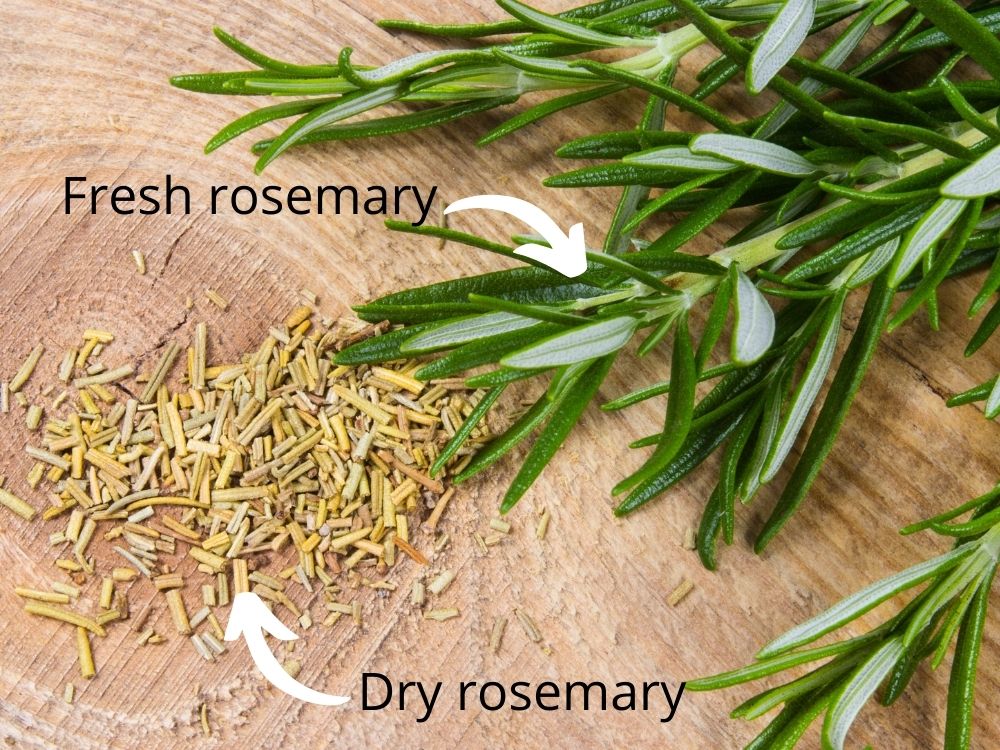 How to freeze rosemary
Freezing rosemary will keep most of its flavor intact, although it will lose its texture when thawed. It's still a great method for saving rosemary to cook with because the texture won't matter.
One of the best ways to freeze it is to first wash and dry freshly harvested sprigs. Lay them spaced out on a baking sheet and place in the freezer for a few hours.
Once the rosemary sprigs are completely frozen, transfer them to plastic freezer bags or freezer safe containers and store in your freezer. This way, you can pull out the exact amount of rosemary you need instead of having one large, frozen mass.
You can also strip the leaves off the stems before freezing to make it easier on yourself later. Freeze the whole leaves in ice cube trays, plastic bags, or containers. I like silicone ice cube trays because it's easy to turn the cubes out and store them in an air tight ziplock bag so they don't develop freezer burn or of flavors.
Sale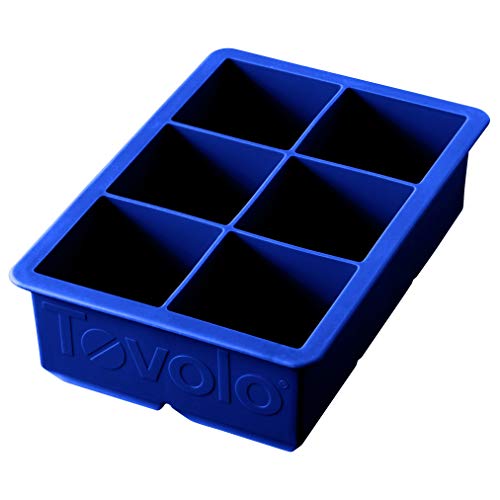 Tovolo King Cube Ice Tray (Stratus Blue) - Large, & Reusable Silicone Molds...
CREATE IMPRESSIVE ICE: Trays create extra-large 2-inch cubes. The cubes' impressive size help ice melt slowly. The durable food-grade silicone...
PERFECT BARWARE: Slow-melting ice prevents dilution, which is perfect for whiskey, bourbon, Scotch, Old Fashioned, and other liquor-heavy cocktails....
MULTIPLE KITCHEN USES: Freeze juice, coffee, sauce, soup, baby food, or other leftovers to create single-serve portions. Great to use for iced coffee,...
Tips for a good rosemary harvest
If your rosemary didn't grow as well as you wanted it to this year, here are a few tips for getting healthy plants:
Rosemary can deal with dry soil but hates getting wet feet. If you're growing it somewhere with poor drainage, try moving it to a drier spot. If you're not sure where to plant your rosemary, make sure to read this post on which herbs to plant together.
Many plants will let you know they are short on water by signs like drooping or yellow leaves.
This isn't the case with rosemary.
By the time it starts turning brown or dropping leaves, it's usually too late. Plants in the ground are relatively drought tolerant, but make sure you regularly water rosemary grown in a pot if it doesn't get any rain.
Rosemary is only reliably a perennial in zone 7 or warmer.
If you garden in a colder zone, there are a few options: Keep your plants in containers and bring them in during the winter. Take cuttings from your plants in the fall and root them over the winter. Dig up your plants in the fall and bury them under leaves or compost in a sheltered place.
If you notice previously healthy plants getting less vigorous over the years, take cuttings from them and start new plants to replace them.
By growing healthy plants and knowing how to harvest rosemary the right way, you'll be all set to enjoy this flavorful herb for many months. If you keep them happy, your plants might even stick around for 15 years or more!
Herb and Vegetable Harvest Tips
Not sure when your vegetables are ready to pick? Or how to harvest your herbs without killing the plant? Discover these herb and vegetable harvesting guides!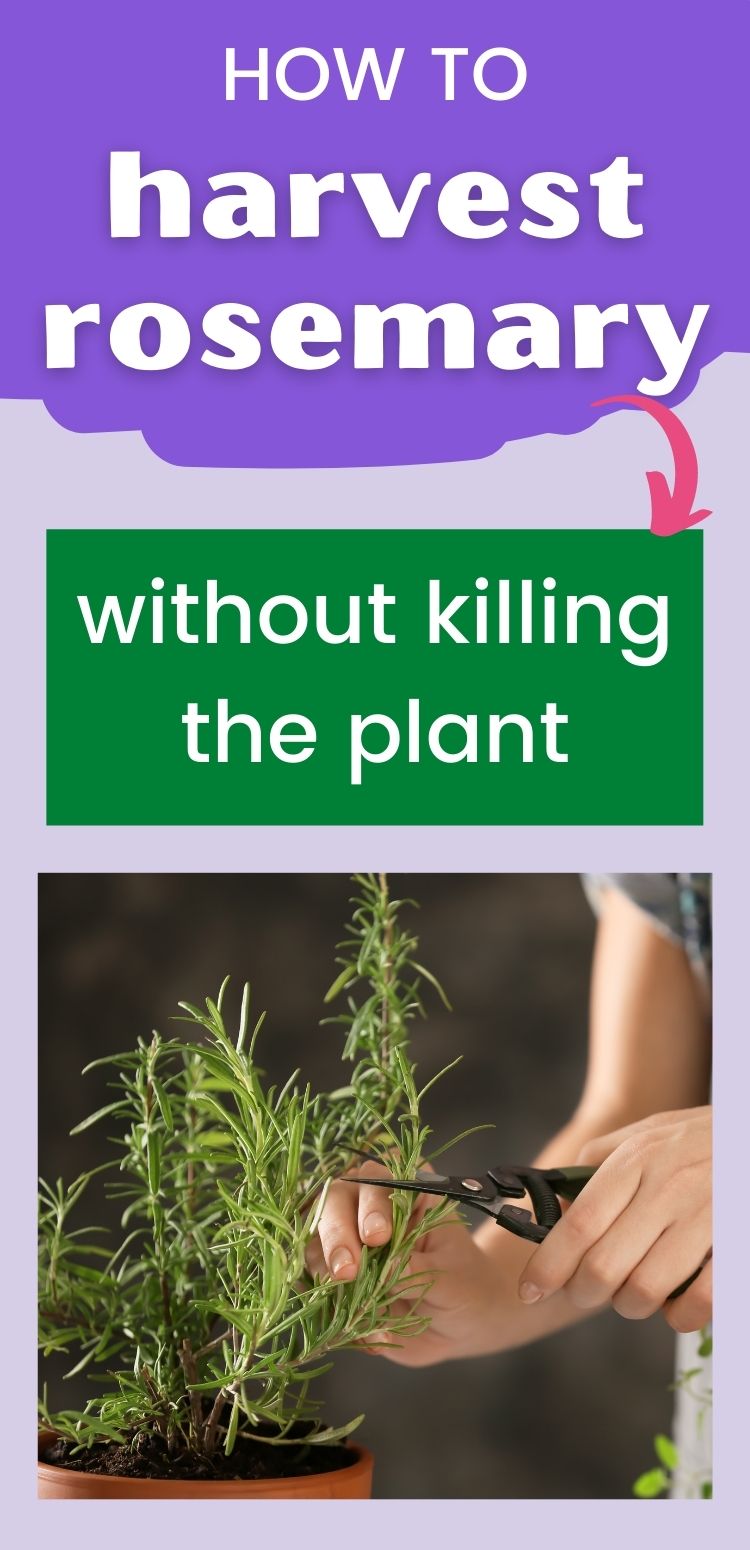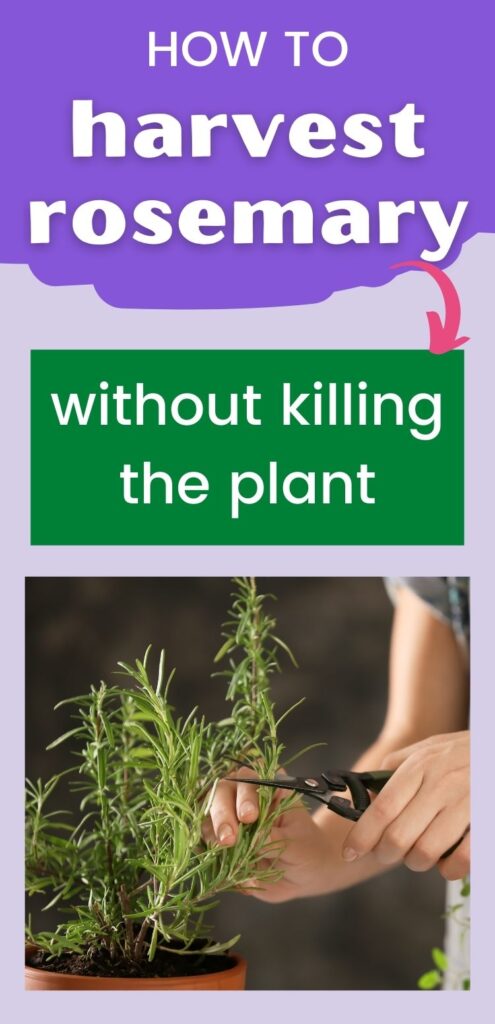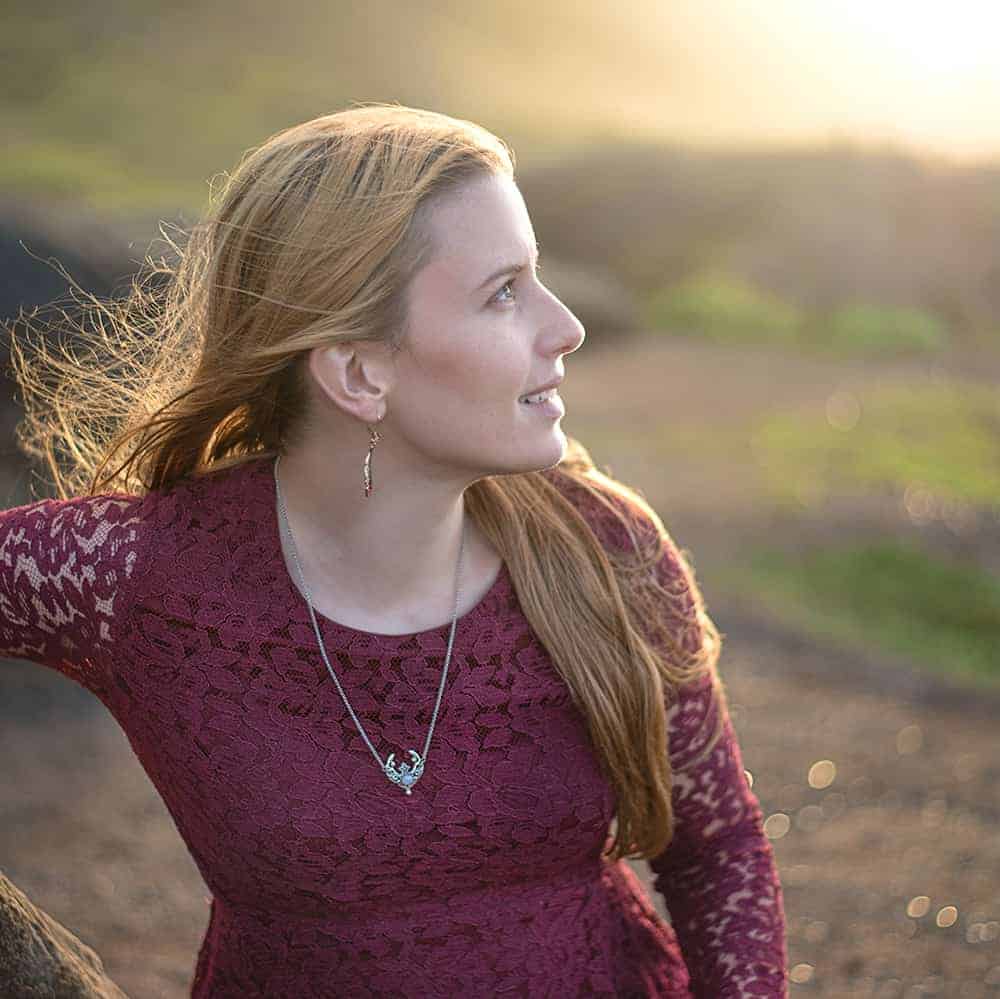 Natasha Garcia-Lopez is an avoid home-gardener and proud owner of 88 acres of land in rural West Virginia. She was a member of the Association for Living History Farms and Agricultural Museums for many years and is currently enrolled in the Oregon State University Master Gardner Short Course program so she can better assist you with your gardening questions.She holds a certificate in natural skincare from the School of Natural Skincare.