If you're new to composting, it can seem like there are a whole lot of rules.
You may have heard that you can't compost citrus for any number of reasons. People say citrus can scare off beneficial organisms that help break compost down, for example. Other people say the wax on orange peels is bad for your compost, that the extra acid will harm your compost pile, or that orange peels just don't break down.
Luckily, you can compost citrus. Let's take a look at how citrus like orange peels, lemon peels, and lime peels can help your compost pile, as well as potential drawbacks to composting citrus.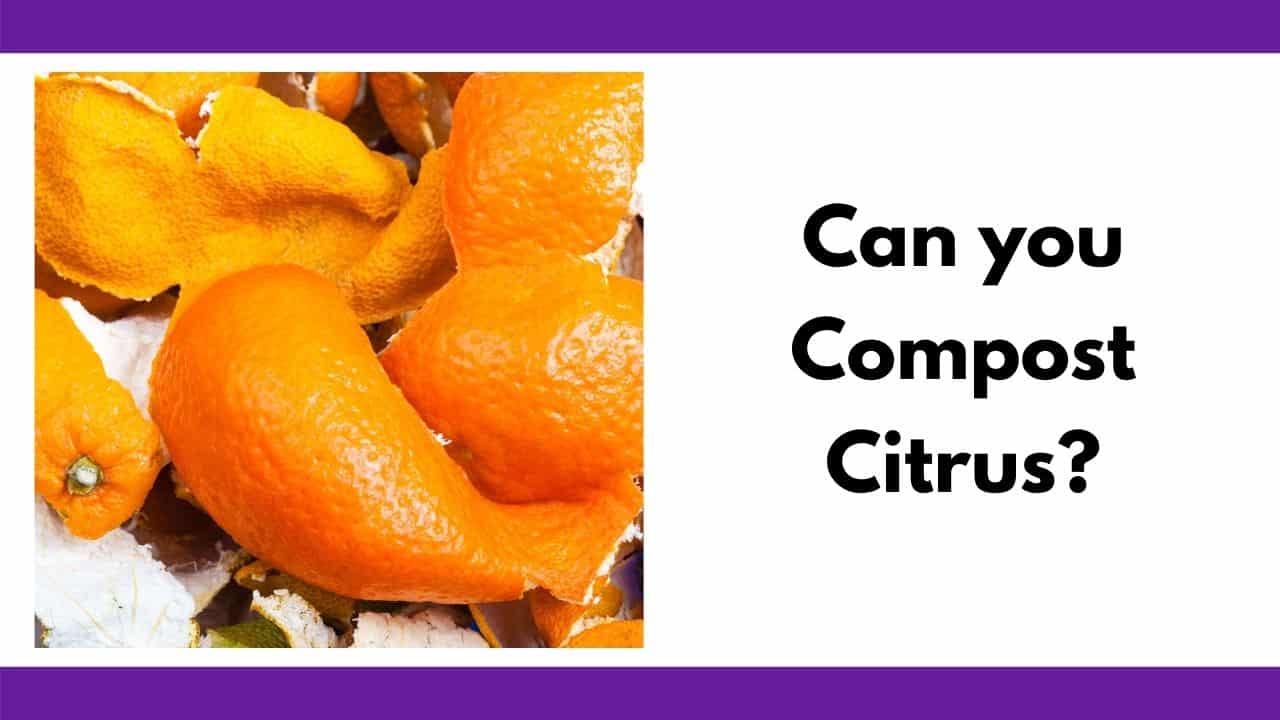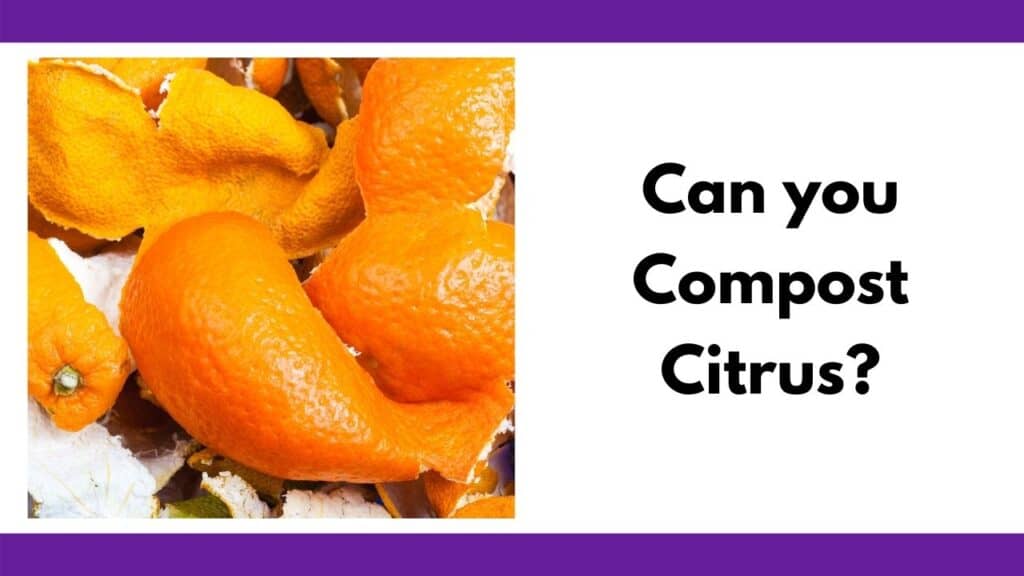 This post includes affiliate links. If you make a purchase using one of these links, Together Time Family will receive a commission at no additional cost to you.
Can You Compost Orange Peel?
Orange peels and almost every other citrus fruit can be composted and make great additions to a compost pile as long as you keep an eye on your pile's overall health.
Citrus fruits include, but are certainly not limited to:
Lemons
Oranges
Clementines
Grapefruit
Pomelos
Kumquats
The entire fruit can be composted, including the peel and pulp. If your fruit is starting to grow mold, it's still safe to toss in the compost bin. 
These moldy fruits are great for composting because they have already started decomposing and help speed the process up.
Citrus is safe to add to a compost pile as long as it's balanced out with a mix of carbon-rich materials such as dry leaves or cardboard. As long as your compost pile isn't only citrus, you should be fine.
Orange peels have tougher skin than other fruits. This means they have a slower breakdown rate than others. This is why it is important to cut up the peels into small pieces before adding them into the bin. Orange peels can take six months, or even longer, to decompose (source). This can make your compost take longer to be ready to use, so make sure to cut those peels!
Sale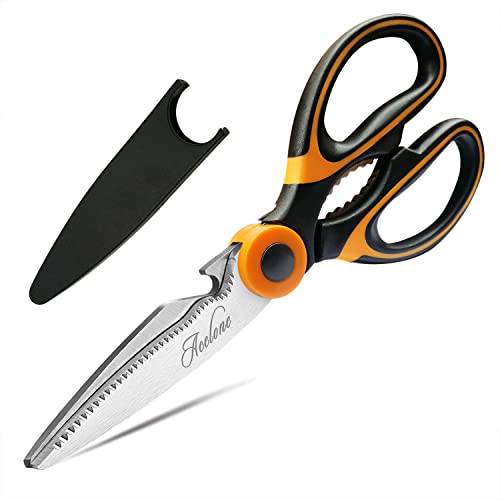 Kitchen Shears, Acelone Premium Heavy Duty Shears Ultra Sharp Stainless...
✂️【IMPECCABLE PERFORMANCE FOR KITCHEN TASKS】 These kitchen scissors are suitable for a wide range of kitchen tasks, including cutting meat,...
✂️【MEANINGFUL ADDITIONAL FUNCTIONS】In addition to being widely used in the kitchen, this product has more uses. It can also be used as a...
✂️【PREMIUM QUALITY】 Made of 3CR14 steel, these heavy-duty kitchen scissors are forged from top premium grade stainless steel, which is...
What are the Benefits of Composting Citrus?
Citrus has a lot of positive benefits when added to compost bins. Here are a few benefits of composting citrus peels:
Citrus peels are full of nutrients. Although some of these, like vitamin C, won't help your compost, nutrients like calcium and nitrogen will. Nitrogen promotes leafy growth and calcium is essential for healthy tomatoes, squashes, and peppers.
Citrus is acidic. Many plants thrive in slightly acidic soil, so this can be a good thing if you don't have naturally acidic soil. If you're not sure, you can quickly and easily determine your soils pH with a soil pH meter.
I've seen some websites claim that orange peels can increase microorganism activity that improves your compost pile. This doesn't make since because oils in citrus peels are broad spectrum antimicrobials (source).
However, the most common volatile organic compound in citrus peels, limonene, is an effective natural insect repellant. Citrus peels can repel a variety of insects, including roaches, so this can be a benefit if you have a pest problem in your compost pile.
The organic chemicals that citrus peels contain can kill mosquito larvae and keep adult mosquitoes away (source). Lemon peels, in particular, can help get rid of ants that might be infesting your garden area (source). Citrus oils have also been tested and shown as an effective natural insect repellant for insects like bed bugs (source), fleas, ticks, and silverfish.
Interestingly, d-limonene, is a known antimicrobial.
You may need to balance your compost pile if you add a lot of citrus.
When composting, there is an unofficial formula to follow: 
air + water + three parts "browns" + one part "green" = healthy compost
"Greens" include things that are nitrogen rich, such as peels and vegetable scraps. Most citrus peels aren't physically green, but they count as "greens" for composting purposes.
"Browns" are carbon-rich. Brown material includes dried leaves, hay, cardboard, and wood chips.
This ratio is a very loose guideline. You don't need to adhere to it strictly by weighing all your compost ingredients or anything like that!
If you're a recovering compost rule follower, check out David the Good's free guide to composting everything. His advice, and results as shown on his YouTube channel, will have you ditching the worry about creating the "perfect" compost.
Tips for composting citrus
Adding the fruit in the compost with a pile of leaves, grass, or paper is the best way to ensure a balance of materials. You don't need to literally add a handful of paper every time you toss in an orange peel, but make sure your pile isn't just citrus. If your entire family juices oranges every single morning, that might be too much for your compost pile to handle.
Cut citrus into pieces to help it break down. I use a pair of sharp kitchen scissors to cut up all difficult to compost material, including citrus and bananas peels.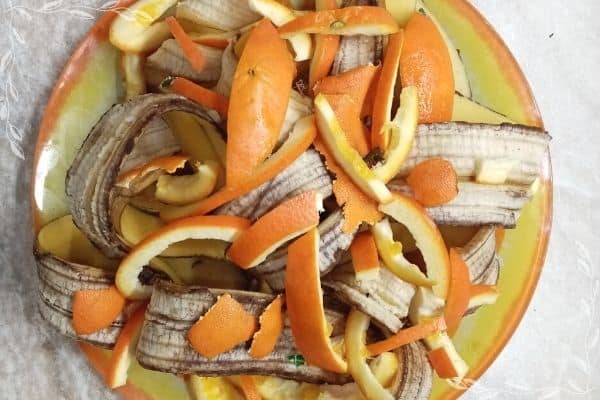 Sometimes people worry about volunteer plants from seeds in their compost. If you have a hot compost pile, it will kill the seeds. If your compost pile is cold, you could theoretically get a few volunteer citrus plants. If you're not sure what I mean by hot and cold compost, stop by this post on how to tell when compost is ready.
This typically isn't a problem, though. Many commercial citrus fruits are virtually seedless. Additionally, most citrus trees are frost tender and easily killed by freezing temperatures. If you do get a volunteer or two, you'll be able to pull them up easily.
Myths About Citrus Composting
Some people worry that adding citrus can make your compost moldy. It might, but moldy compost is fine. Unless you have large pools of water, which show that your compost pile needs better drainage, mold on your compost is a natural sign of decomposition. (source)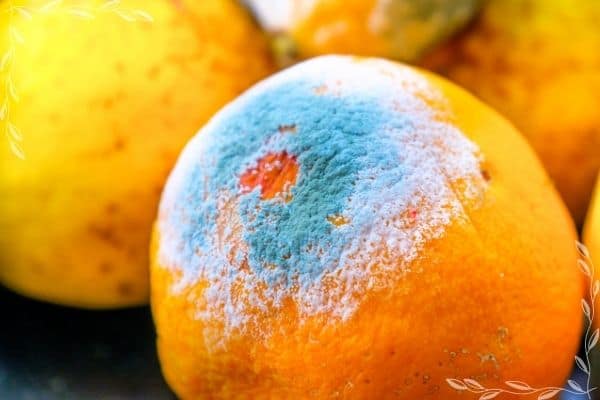 Do orange peels kill worms?
One of the concerns about adding citrus to compost is that orange peels could be toxic to earthworms.
I found (and read) an extensive dissertation given by a University of Iowa researcher on effects of various levels of d-limonene exposure on worms. She exposed worms to varying concentrations of limonene for periods of time ranging from 15 minutes to an hour. Although the limonene did have a detrimental impact on the worms, they recovered within 48 hours.
Although you shouldn't feed citrus scraps directly to your worms if you have a vermicompost bin, a few scraps in your yard compost pile will not harm your garden's earthworm population. If you want to bring more worms into your yard or garden, read this post on how to attract earthworms to your garden.
How does Citrus Negatively Affect Compost?
Citrus are notoriously acidic. This can can negatively affect a compost pile and cause an unbalance. To help maintain the balance adding more grass when adding a lot of citruses can lower the amount of acidity.
Keep in mind, however, that compost should be naturally slightly acidic when finished. Your compost's pH will fluctuate over time, so don't stress about it too much. Using a compost aerator to turn the pile and aerate it can encourage aerobic bacteria that will help balance an acidic compost pile. If needed, you can add some garden lime to your soil when you add compost in order to balance out overly acidic compost.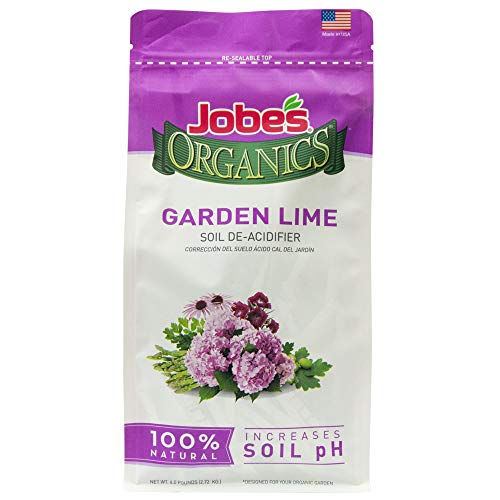 Jobe's 09365 Additive De-Acidifier, 6 lb, Lime Soil
Organic granular for increasing soils alkalinity, pH; Low pH can cause poor fertilizer response and soil structure
Most plants grow well in a pH between 6 and 7, with 6.5-6.8 being ideal; below 6.0 Many nutrients cannot be absorbed
Adding garden lime will increase the pH and make those nutrients available again; test soil pH before applying
Adding large orange peels into a compost bin can take longer to compost and decompose. This is due to large materials take longer for bacteria to break down. Cutting up larger peels into small bits can help speed up the rate of decomposition. 
Go ahead and compost your citrus!
No matter what your beloved Grandma, aunt, or neighbor told you, it's completely okay to compost citrus. Go ahead and add your orange and lemon scraps to your compost pile!
Do you know how to tell when your compost is ready to use? And how long does compost take, anyway?
You know your compost needs to be turned, but you're tired of breaking your back. Discover the best compost aerators to make aerating your compost easy.
Discover how to attract more earthworms to your garden for healthy soil and bountiful yields.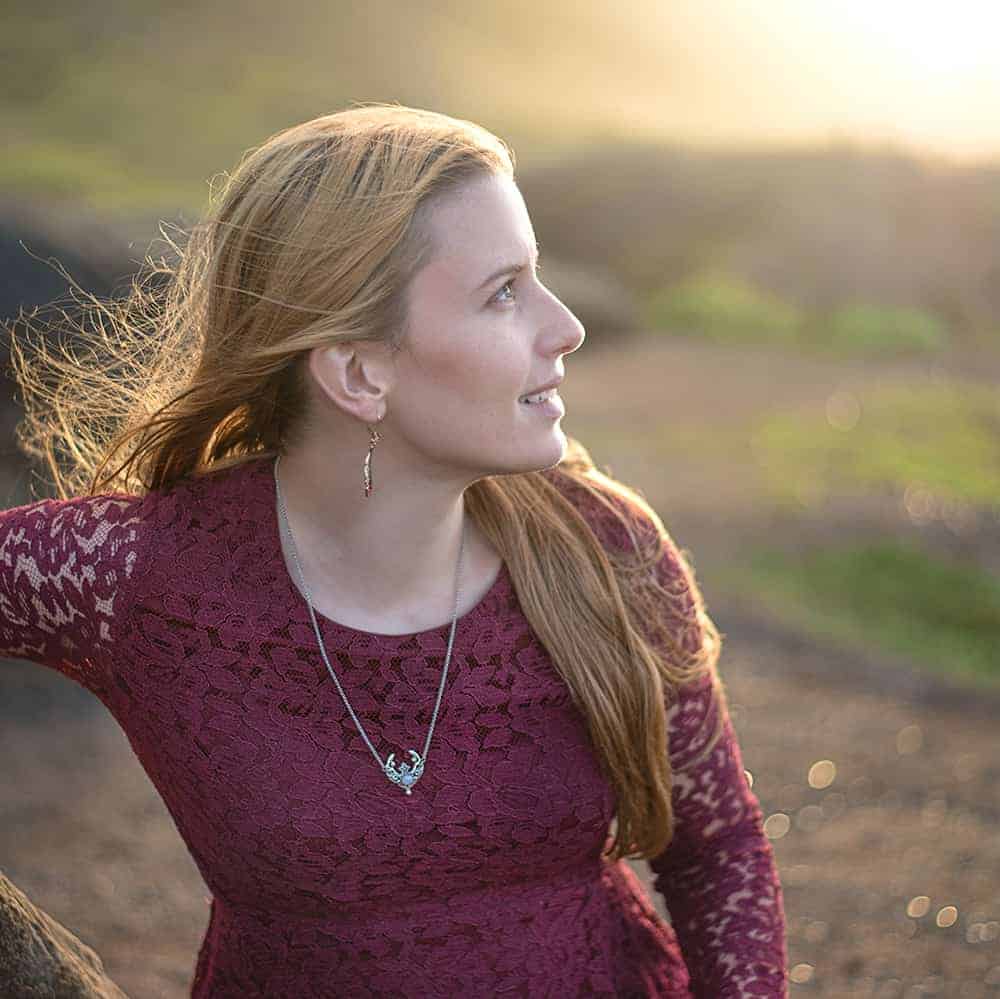 Natasha Garcia-Lopez is an avoid home-gardener and proud owner of 88 acres of land in rural West Virginia. She was a member of the Association for Living History Farms and Agricultural Museums for many years and is currently enrolled in the Oregon State University Master Gardner Short Course program so she can better assist you with your gardening questions.She holds a certificate in natural skincare from the School of Natural Skincare.