Worms are the best helpers you can have in your garden. Learn how worms can help your garden and how to attract earthworms to your garden for a healthy, thriving garden.
Gardeners always look for ways to make the soil richer for their precious plants. If you're looking for a little extra help in your garden, attracting worms is an excellent idea. They're sometimes called "nature's plows" and for good reasons. These tiny helpers work restlessly, plowing the soil, and mixing in nutrient-rich castings as they go.
Worms offer many benefits for your garden including better crop yields, and healthier plants . They might already be present in the soil, but you can always invite some extras for even better results.
Keep reading to discover the benefits earthworms bring to your garden and how to attract worms to your garden.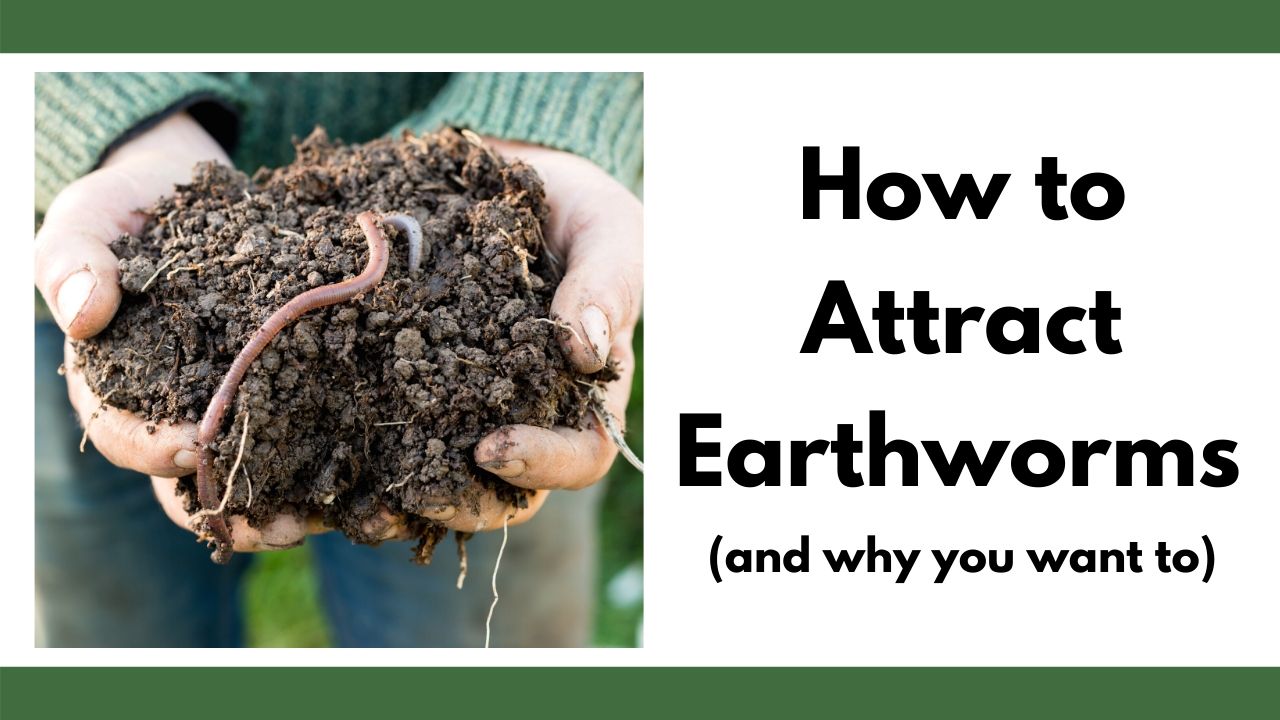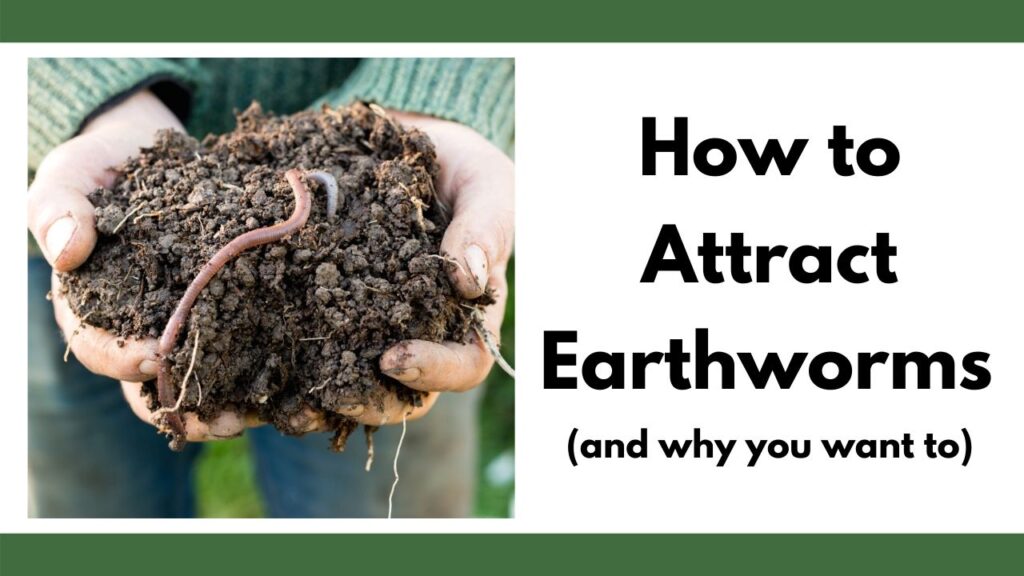 Why should you attract worms to your garden?
This post includes affiliate links, which means I may earn a commission on purchases made at no additional cost to you.
You may not see them working, but there's a lot of activity going on under the earth once worms start dwelling in your garden.
These tiny burrowers bring tremendous benefits to the soil. Here's how:
Worms accelerate composting
Plants need nutrients to grow. Worms speed up the composting activities going on within the earth by recycling the organic material that gets deposited on the surface. In addition to enhancing the nutrient profile of the soil, mucus secreted by earthworms improves the activity of other beneficial soil microorganisms. (source)
Worms aerate the soil
Earthworms are nature's tillers. Burrowing of earthworms opens up the soil, making it more permeable for oxygen and water to reach the deepest points of the root system. The loosening of soil also improves moisture absorption and drainage.
There are 2000+ earthworm species on Earth, but they generally fall into one of three categories. Each type preforms different functions and is beneficial. (source)
Litter dwellers or epigeic worms. These worms live in the "litter" (leaves, branches, crop debris, etc.), not in the soil. They do not ingest large amounts of soil or tunnel into the earth, but help break down organic material and increase soil fertility. Redworms, which are used for vermiculture to make vermicompost, are an example of this type of worm.
Topsoil dwellers, or endogeic worms live in the top 2-3 inches of soil. They mostly eat partially decomposed organic matter that's already in the ground. They create horizontal burrows that fill with nutrient-rich worm castings (worm poop).
Subsoil dwellers, or anecic worms live in permanent vertical burrows that can reach 5-6 feet deep. Worms may cap the top of their tunnels while inside, but they live in the vertical burrows and do not travel horizontally through the soil the way topsoil earthworms do. They typically leave worm castings near the mouth of their burrow, on the surface.
Worms mix the soil
Worms mix the ingredients inside the soil and improve nutrient cycling. They bring the organic matter from the soil surface down to the lower layers and mix air, soil, and water to create a uniform medium for the plants to grow in. They'll make sure that essential nutrients are evenly distributed inside the soil for all the plants to thrive in.
Worms produce natural fertilizer
Worm castings (worm poop) is a natural, rich fertilizer that earthworms will leave in and on your soil if you attract them to your garden.
Worm castings offer incredible benefits for plants:
Worm castings have microbiological colonies that help fend off soil-born plant diseases and repel insects. (source)
Worm castings are water soluble, which means plants can and easily access its nutrients.
Unlike many other fertilizers, worm castings are naturally slow release and will not burn plants, even delicate ones.
Chemical analysis shows worm castings have iron, sulfur, calcium, nitrogen, phosphorus, and potassium and have an NPK ratio of 5.5.2. (source)
Worm castings produce an average of 24% greater crop yield. (source)
You can purchase worm castings to add to your garden, but why not attract worms so they produce it for free?
Worms can help control nematodes
Some species of earthworm eat harmful nematodes, which decreases the nematode population in your soil. (source)
Worms provide channels for root growth
The channels made by subsoil dwellers provide space for roots to grow and are lined with nutrient-rich worm castings.
Worms improve water-holding capacity of soil
Because they break up and incorporate organic material and increase soil porosity, worms can increase the water-holding capacity of your soil. (source) This makes for healthier plants and a happier gardener!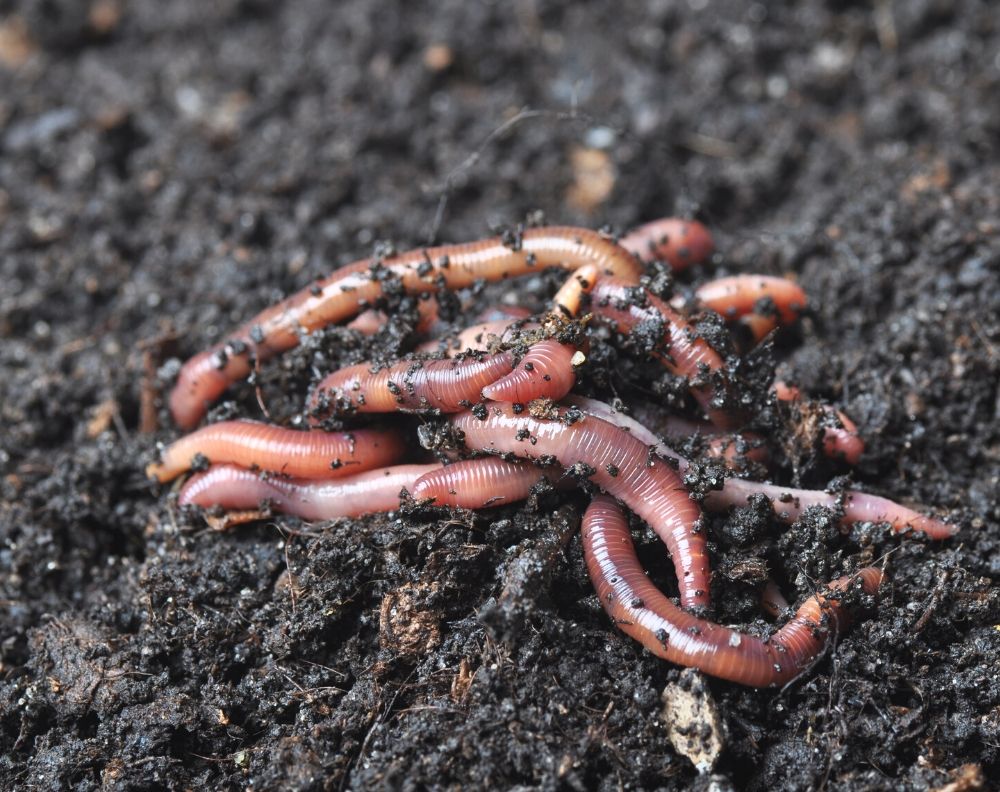 How to increase earthworms in your garden soil
You may already have some worms sharing your outdoor space, without you knowing about it. But you can make arrangements to bring in more of them to build a stronger workforce. Here are some ways in which you can attract worms to your garden:
Test your soil
Worms won't come to overly acidic or alkaline soil. A balanced pH, between pH levels 5 to 8 is ideal for them. A soil test can tell you the exact pH of the soil. A digital 3 in 1 soil meter is an easy way to test pH and see how much moisture you have. It's far more convenient to use than test kits that require you to compare colors to a printed strip!
If your soil is too alkaline or acidic, you'll need to use soil amendments to modify soil pH before you can expect a healthy worm population.
Improve soil texture
Earthworms prefer a loamy texture, not sand or clay. Sand is coarse and can discourage earthworm activity. Some studies also show earthworm activity is lower in clay soils than loamy soils. Adding organic matter is a great way to improve soil texture and earthworms like it.
Maintain moist soil
Earthworms die if they dry out, but also don't like completely waterlogged soil. During dry conditions, earthworms will retreat to deeper levels where moisture remains or enter a type of protective hibernation called diapause. (source)
You probably already water your garden in summer, so this most likely isn't something you need to worry about. Make sure to maintain moisture levels in any soil where you want to keep earthworm activity.
Introduce organic matter to your garden
Worms love organically-rich soil. Amend the soil with about 3 inches of compost, or other organic matter such as leaves, straw, dead roots, or cornmeal.
It's simple to add organic matter to your soil. Just sprinkle it over the soil, and mix it lightly into the top few inches with your hand. Avoid vigorous tilling since worms appreciate undisturbed soil.
Here are some easy ideas for organic matter you can add to your garden to attract earthworms:
1. Coffee grounds
I'm putting this one first not because it's necessarily the best, but because it's popular.
Most people have coffee grounds at home and places like Starbucks give them away for free to add to your garden.
Many people advocate placing a layer of coffee grounds on the ground in your garden to combat slugs, encourage earthworms, and provide fertilizer to your soil.
I'm personally not a huge fan of applying large quantities of coffee grounds directly on top of my soil. Instead, I include them in my compost bin or mix them into the soil. Research does show mixing coffee grounds into soil can be beneficial. However, large amounts of uncomposted coffee grounds can also lower germination rates and stunt growth for some plants (namely lettuce, which I grow a lot of in spring and fall). (source)
Although this video specifically references worm compost, not attracting worms to your garden, it provides valuable information about worms and coffee grounds:
2. Crushed egg shells
Crushed egg shells are a popular garden soil amendment. They're said to combat slugs and cutworms. They also provide slow-release calcium that can help prevent blossom end rot on tomatoes.
Clean crushed eggshells are also a great earthworm food! Apply washed crushed egg shells in your garden beds or mix them into the soil.
3. Oatmeal
Earthworms love oatmeal. They will also eat cardboard and black and white newsprint. Place a layer of moist newsprint down as mulch, sprinkle oatmeal on top, and layer on more shredded newspaper.
4. Cornmeal
Earthworms also like cornmeal. Providing too much cornmeal to worms in a compost bin can create an acid environment that kills the worms (source), but you're unlikely to add enough to your garden to be a problem.
Sprinkle a dusting of cornmeal over your garden and carefully mix it into the top few inches of soil. You can add more cornmeal every couple of weeks.
Things to avoid feeding earthworms
Although these foods are generally best avoided in compost in general, make sure to avoid adding the following items to your soil or worm compost:
Fats and oils
Processed foods
Meat and poultry – raw or cooked
Plastics
Printer paper (it's typically heavily bleached) and colored print paper
Start no-till gardening
Tilling decreases worm populations. Turning over the earth ruins the casting tunnels they make to aerate and enrich the soil. It also decreases worm populations Research shows that the more deeply a field is plowed or tilled, the more damaged the earthworm population becomes. (source).
Tilling especially damages deep dwelling worm populations. It also brings worms to the surface where they are at risk from predators and dry out, dries the soil, and increases soil temperature fluctuations.
If you want to include more organic material to the soil, mix it gently with your hands. Amending the top few inches should be enough. Your tiny diggers will handle it from there.
Converting to no till gardening, or no dig gardening, will ultimately save you time and money while increasing your soil's health.
Sale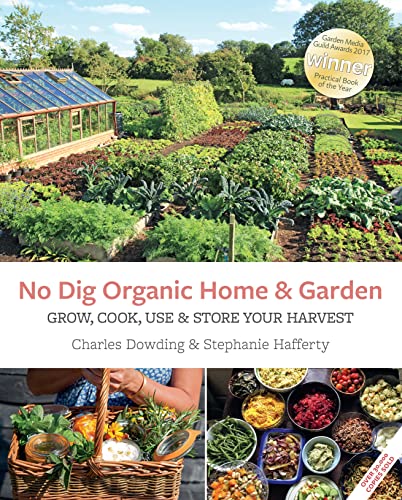 Practice crop rotation and plant cover crops
Studies have found that practicing crop rotation and planting cover crops can greatly increase earthworm populations. For example, this multi-year study in the UK found that earthworm populations tippled with use of cover crops.
Reduce or stop using fertilizers and fungicides
Acidifying fertilizers and strong fungicides can kill worms. Once you decide to make use of worms in your garden, quit using any chemical-based products in the area. If you need to treat your plants for pests or fungal diseases, opt for organic products instead of synthetic ones.
Mulch garden paths and around widely spaced plants
Mulch your walkways and space between plants with organic mulch to provide a layer of decomposing litter. This helps keep the ground moist, helps control soil temperatures, and provides food for earthworms.
Water the soil
Moderate your soil's temperature with mulch
Mulching doesn't just help in retaining moisture – it also helps moderate your soil's temperature and can provide food for worms. Learn more about the benefits of mulching and when to mulch from the Natural Resources Conservation Service.
While mulching will help worms against temperature extremities to some extent, be prepared for changes in population with the changes in climate. Adult worms die when summers are at its peak, leaving behind eggs that hatch in the fall.
Worms thrive in moisture. Water your garden beds, but also water your pathways, if needed. Moist soil makes an ideal habitat for them where they'll work actively and also multiply. Worms continuously lose moisture to mucus and castings. Around 20% of their body weight goes into these excretions every day. If they don't find moisture in their surroundings to restore the loss, they'll die.
Water the soil thoroughly each time you notice the topsoil drying out. Mulching with organic material lowers evaporation and helps retain much of the moisture between waterings.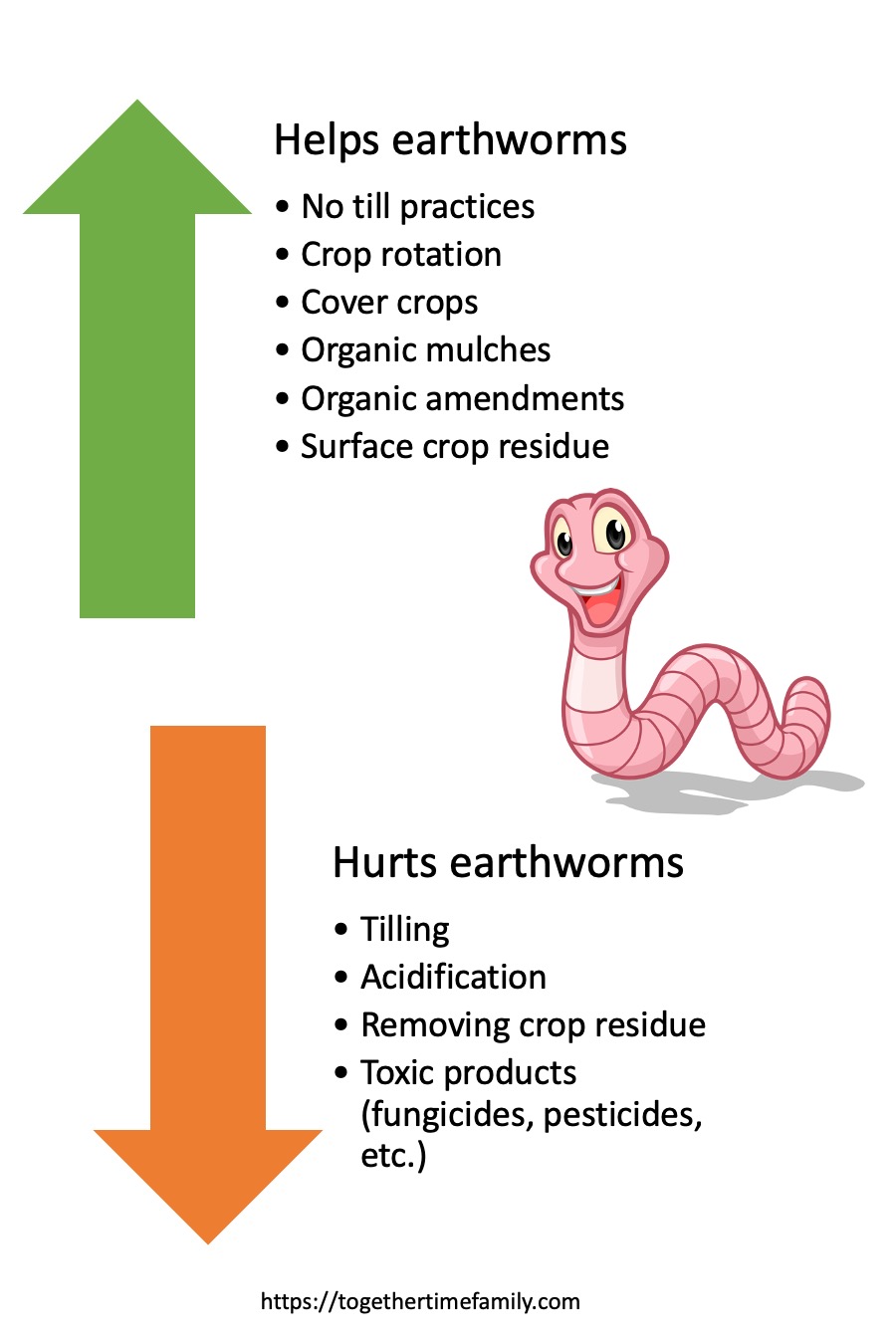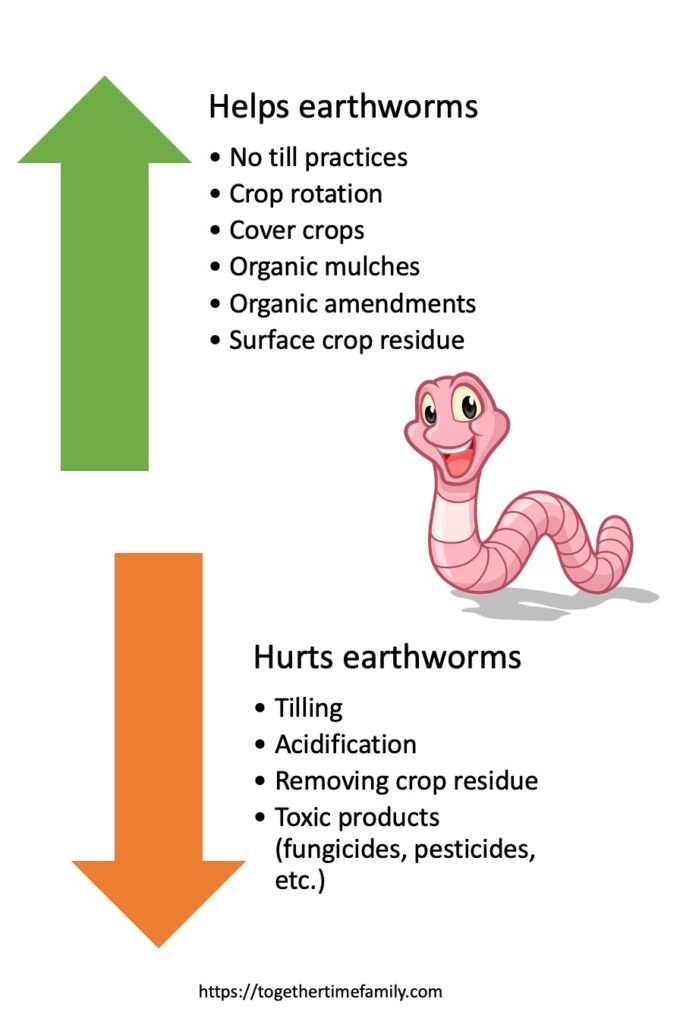 With worms, microorganisms, and plants, you have an entire ecosystem at work under the beautiful garden that you see. Give the worms all the reasons to thrive, and they will work tirelessly to build a better garden.
Easy Gardening Tips
Are you a beginner gardener? Or just getting serious about gardening after a few years of experimenting? These resources can help you take your gardening, and yields, to the next level!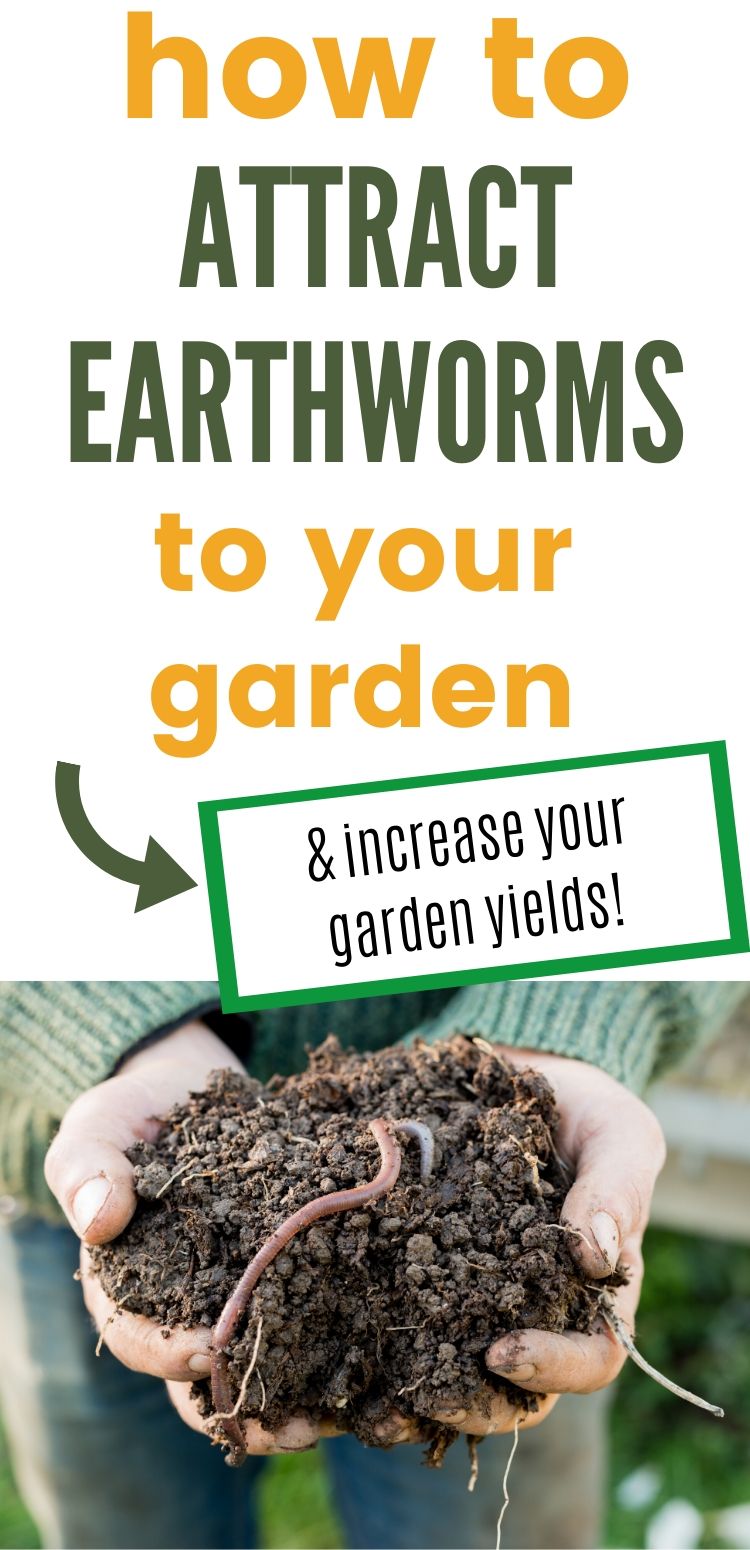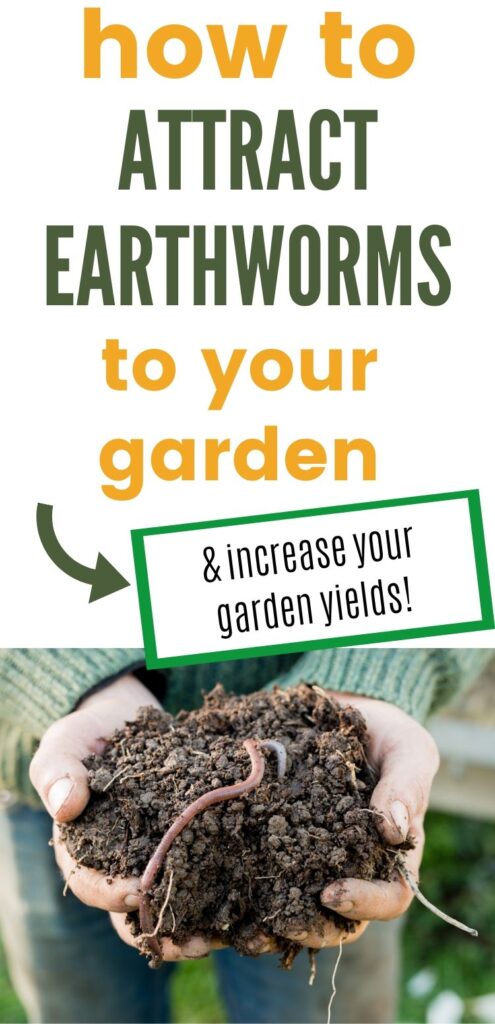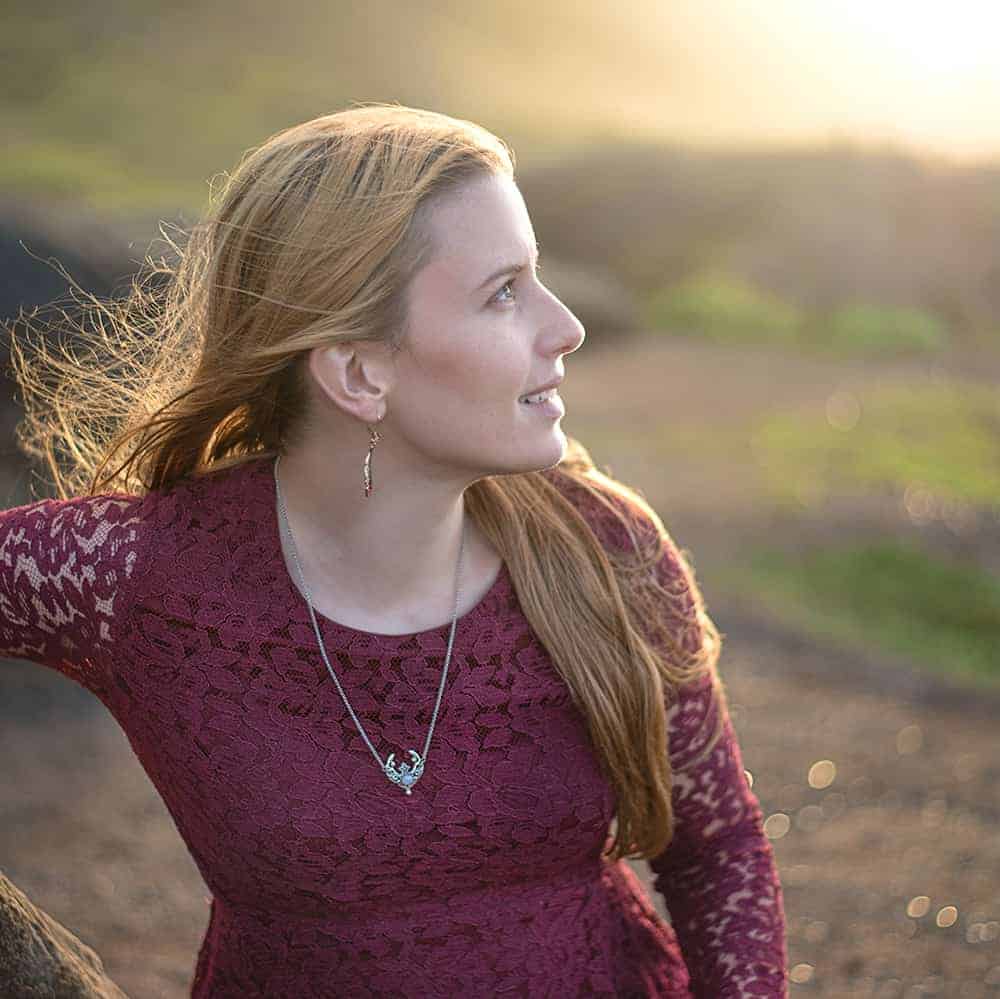 Natasha Garcia-Lopez is an avoid home-gardener and proud owner of 88 acres of land in rural West Virginia. She was a member of the Association for Living History Farms and Agricultural Museums for many years and is currently enrolled in the Oregon State University Master Gardner Short Course program so she can better assist you with your gardening questions.She holds a certificate in natural skincare from the School of Natural Skincare.