Turnips are easy to grow and harvest, nutritious, delicious, and turnip roots can last for months when stored correctly. Discover how to harvest and preserve this often overlooked crop!
Turnips are an easy-to-grow cool season crop. They reward you quickly by producing both edible leaves and roots that come to maturity before many other garden vegetables do.
Tasty and nutritious, you can easily get two turnip crops in each year: One sown in early spring for a late spring/early summer harvest and one sown late summer for a fall harvest.
Plus, stored correctly, they can last you all through the winter!
If you're giving these sweet roots a go in your garden this year, here's what you need to know about how to harvest and store turnips.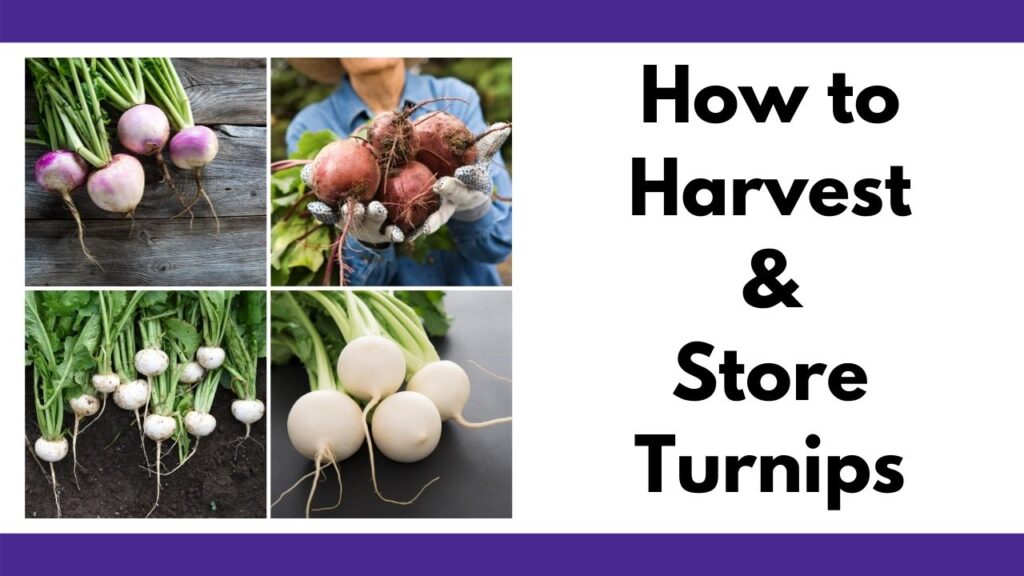 This post includes affiliate links, which means I may earn a commission on purchases made at no additional cost to you.
When to harvest turnips
When to harvest turnips will depend somewhat on which variety you're growing and how tender you want the roots to be.
Early varieties will mature in 4-5 weeks, while other types will take 6-10 weeks. You can figure out when to harvest by looking at the root tops sticking out of the ground.
For small and tender turnips, you should harvest when the root tops are 1-2" in diameter and not more than 3". Turnips can be harvested at any size, but they get tougher, more fibrous, and stronger flavored the bigger you let them get.
Plan to finish harvesting your crop before temperatures get above 80°F in the summer or before a hard freeze comes in late fall.
Turnip greens can be harvested at any time but are most tender when they are about 4-5" long.
How to harvest turnips from your garden.
To harvest turnips, you'll need a set of garden clippers or sharp scissors for greens and a garden fork (or shovel) for the roots.
How to harvest turnip greens
You can harvest turnip greens at any size and time.
Some turnips have hairless leaves, but others grow spiky "hairs" on their leaves, similar to most radish leaves. Young turnip greens can be eaten raw, but more mature leaves are typically cooked like kale or collards. Don't worry – once the greens are cooked you won't notice the "hairs."
Turnip greens have a spicy flavor that's more mild than mustard greens, but definitely still has a zing. This spiciness typically tones down with cooking.
If you're growing turnips just for the greens, you can pull up the whole plant when the leaves reach the right size. Cut the stems with leaves off and discard the root onto your compost pile.
Some varieties, like Alltop and Seven Top, are grown specifically for their bountiful leaves and do not develop a large edible root. If you want fresh, nutritious greens in just 35-40 days, these varieties are for you!
If you plan to harvest the roots later on, take only a few outer leaves from each plant by cutting them off 2-3" above the root top. Your turnips will need the inner leaves to get enough energy to keep growing.
These are the garden snips I personally use for harvesting greens. They are sharp.
Sale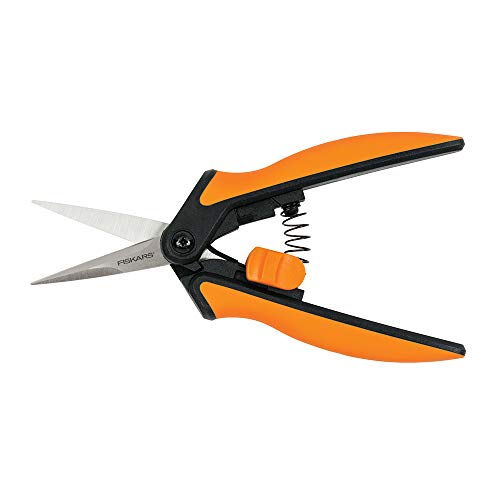 Fiskars Micro-Tip Pruning Snips - 6" Garden Shears with Sharp...
Fiskars Micro-Tip Pruning Snips feature precision blades that cut all the way to the tip for clean, healthy cuts in tight spaces
Fully hardened, precision-ground, stainless steel blades stay sharp – even through heavy use
Awarded the Arthritis Foundation's Ease of Use Commendation for a design ideal for those with arthritis or limited hand strength
How to harvest turnip roots
Once your turnips are the size you want them to be, head on out to your garden with your garden fork or shovel.
You can pull turnips up by hand, but some will be stubbornly attached to the ground and may be damaged by hard pulling, so using a garden tool is best. It's also best to harvest turnips when the soil is relatively dry.
The easiest method is to work under the turnip roots with a garden fork to loosen the soil and lift the bulbs up out of the dirt. You can then grab the stems with your hand and pull the roots all the way out.
Brush off excess dirt while you're still outside, and then you can prep your turnips for cooking or storing.
How to store turnips
Now that you know how to harvest turnips, let's talk about storing your crop.
Turnip greens should be cut off right away and either used or stored in the refrigerator.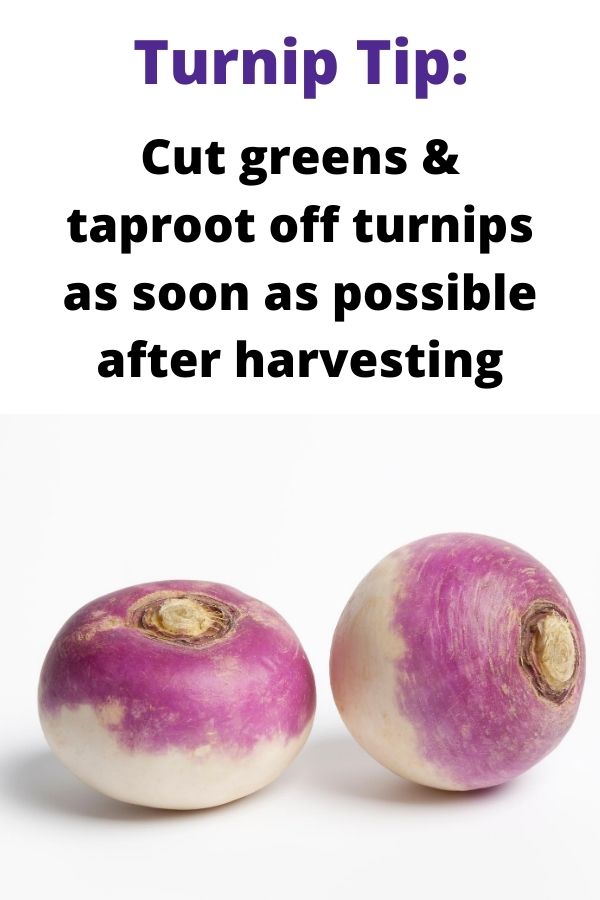 To store turnip greens, wrap the leaves in a damp paper towel and store in a zip top bag in your fridge. They'll keep about 3-5 days this way. Many people recommend a plastic ziplock bag, but I personally prefer reusable silicone bags. Silicone is nontoxic and silicone ziplock bags are both sturdy and dishwasher safe.
Stasher is "the" silicone zip top bag brand, but they're pricey. I have this set of reusable silicone bags and am happy with them. You slide a bar in place to "zip" the bag shut and the seal is very secure.
Turnip roots can keep for months if prepped and stored correctly.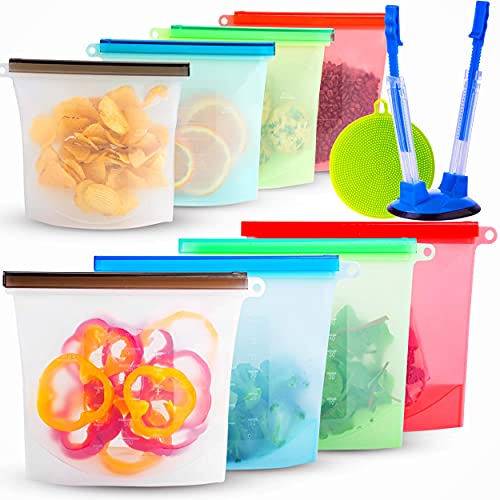 Silicone Bags Reusable Silicone Food Bag Reusable Sandwich Bags Silicone...
Good Combination - You will receive 4 medium sizes as well as 4 large (color - white, blue, green, red) +blue stand and green sponge. Variety reusable...
Safe and Healthy to be used for your family- your leftover food will be safe due to the fact. It is also non-toxic and does not carry a unique taste...
This Product is Eco-Friendly - They can be used to store lunch food, sandwiches, meat, fruits and other types of leftovers. You can keep you food...
How to prepare turnips for storage
After harvesting your turnips, trim the greens off the top and cut off the long taproot coming out of the bottom. This is best done outside right after you pick them. It's important to cut these parts off as soon as possible after harvesting.
If you had to harvest when the soil was wet, let your turnips dry off somewhere dark and cool before attempting to store them. Once they dry, you can brush off any excess dirt that was sticking to them while wet.
Sort through your harvest and set aside any damaged, cut, or bruised turnips. Eat or discard these ones, since they won't store well.
How to store turnip roots
Turnip roots store best at temperatures just above freezing, about 32-40°F.
For many people, this means storing them in the refrigerator, but you can also keep them somewhere like a root cellar, cold basement, or garage. Just make sure temperatures don't dip below freezing.
To store in your refrigerator, turnips should be kept in a perforated plastic bag. They need enough moisture so they won't shrivel up but not too much or they'll start to rot.
The vegetable crisper drawer is a good spot for your turnip roots.
Of course, if you have a large harvest, it's not all going to fit in your refrigerator. In this case, you can pack your turnips in a box (plastic, wooden, cardboard, etc.) and store in a cool location.
You'll need to pack your turnip roots into the box with some kind of medium like peat moss, sawdust, or straw. This helps to keep them from rotting and provides insulation. Pack the roots loosely so that they aren't touching one another.
Leave the lid off your boxes so that the turnips can get good air circulation, and cover them with a layer of the same medium you used to pack them in.
Stored at the right temperature and humidity, turnips will last 4-5 months in storage!
How to freeze turnips
If you just don't have the space for storing your turnip crop as is, you can blanch and freeze the roots instead.
To do so, you'll need to peel and cut your turnips into cubes. Blanch them in boiling water for two minutes, then cool immediately in cold water.
Drain the blanched turnip cubes and pat them dry with paper towels or an old kitchen towel. You can then store them in plastic bags or freezer-safe containers and place them in your freezer.
Turnip varities to try
Knowing how to harvest and store turnips is the technical part, but experimenting with new varieties is the fun part! Here are a few to try:
Turnip varieties to try
Turnips are quick and easy to grow from seed. You can plant them in the spring and fall in most areas. If the summer temperatures don't go past 75ºF where you live, you can plant them all summer long!
Although turnips aren't a commonly grown vegetable, they can be delicious and used as a potato substitute. Once you get the hang of growing, cooking, and storing them, you might be hooked!
Easy Gardening Tips
Are you a beginner gardener? Or just getting serious about gardening after a few years of experimenting? These resources can help you take your gardening, and yields, to the next level!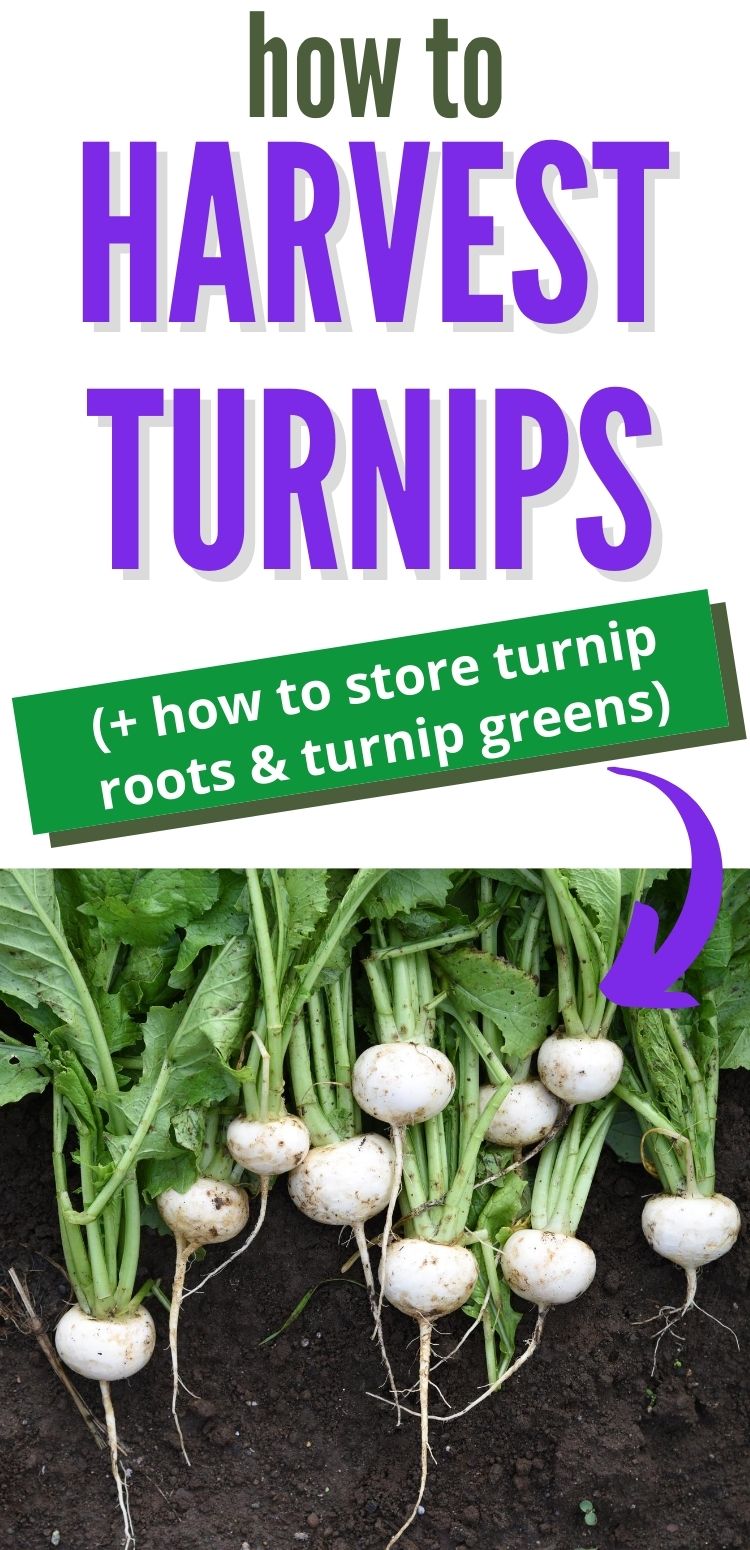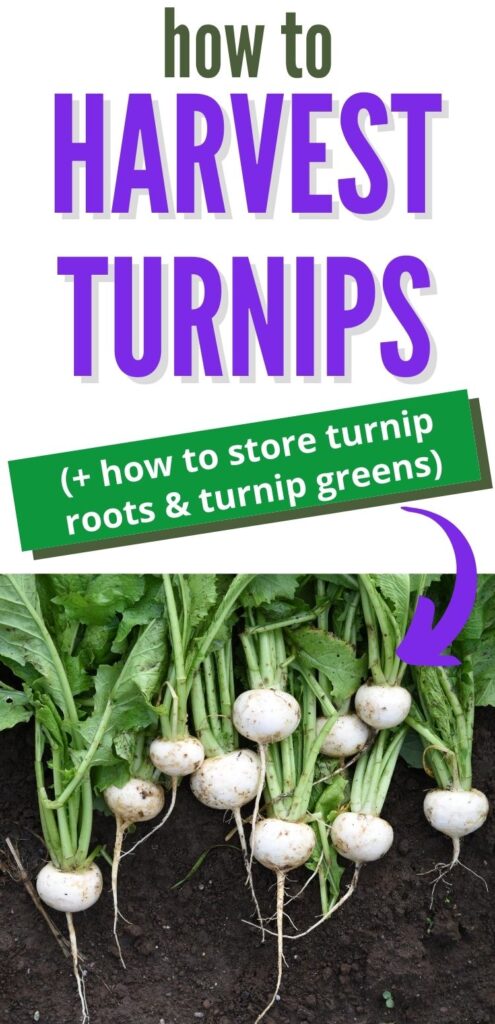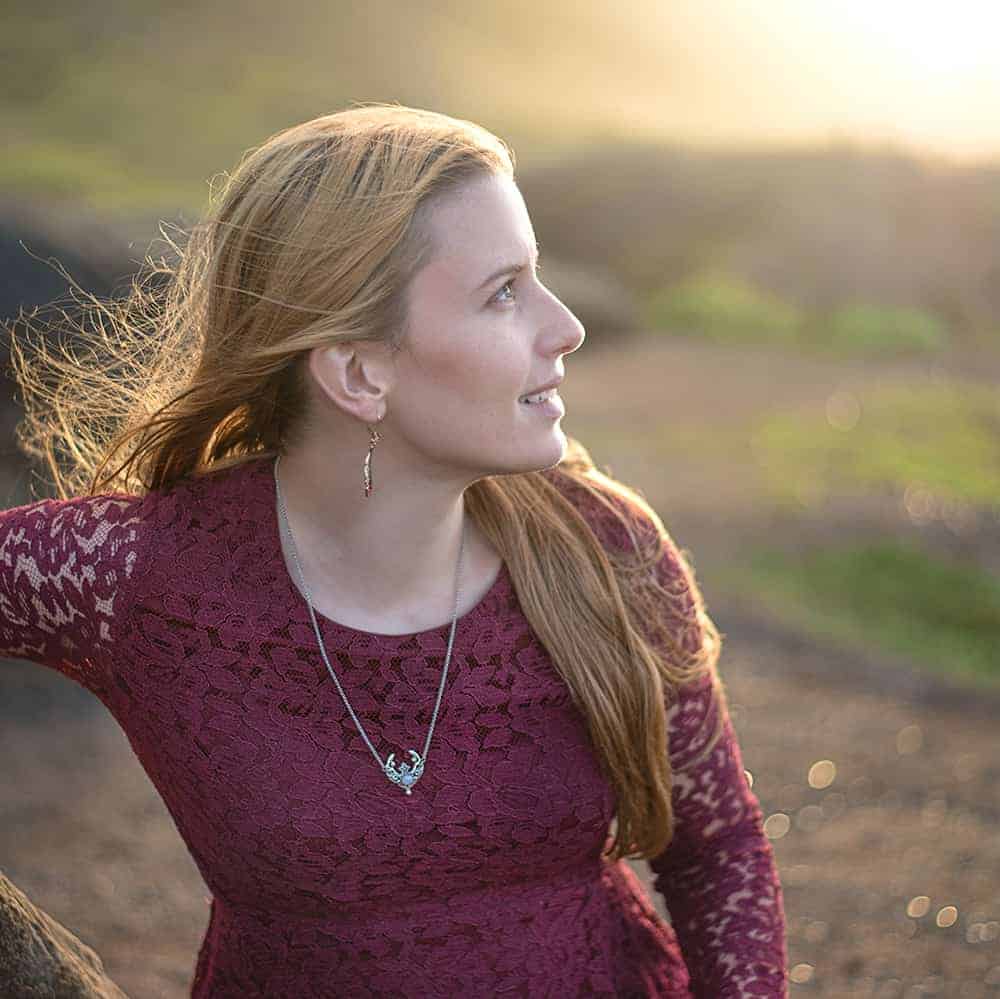 Natasha Garcia-Lopez is an avoid home-gardener and proud owner of 88 acres of land in rural West Virginia. She was a member of the Association for Living History Farms and Agricultural Museums for many years and is currently enrolled in the Oregon State University Master Gardner Short Course program so she can better assist you with your gardening questions.She holds a certificate in natural skincare from the School of Natural Skincare.