Working on your garden is a great feeling. Working on your garden without sore knees is an even better feeling.
Too often we sacrifice comfort for efficiency and end up doing more damage to ourselves than we want to admit. When I found out about kneeler pads my whole world changed. Yours can too!
Discover the best garden kneeler pads and knee pads so you can garden, weed, and harvest your plants without wrecking your knees.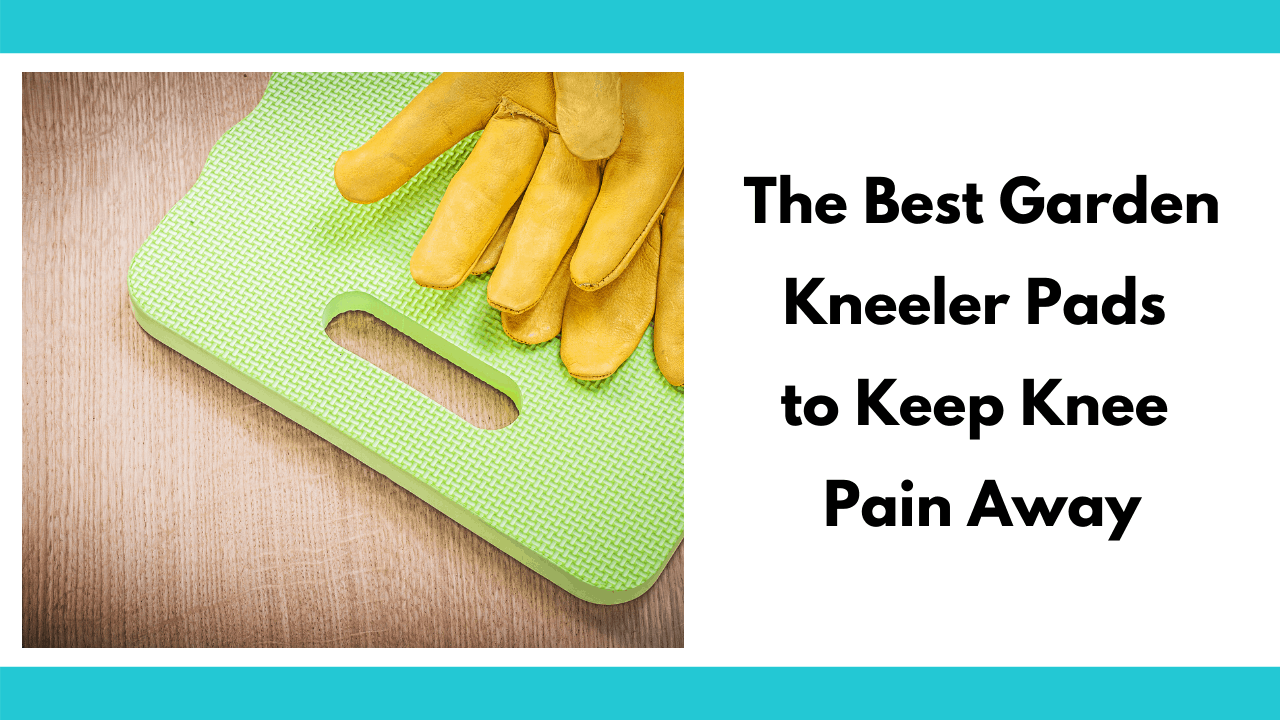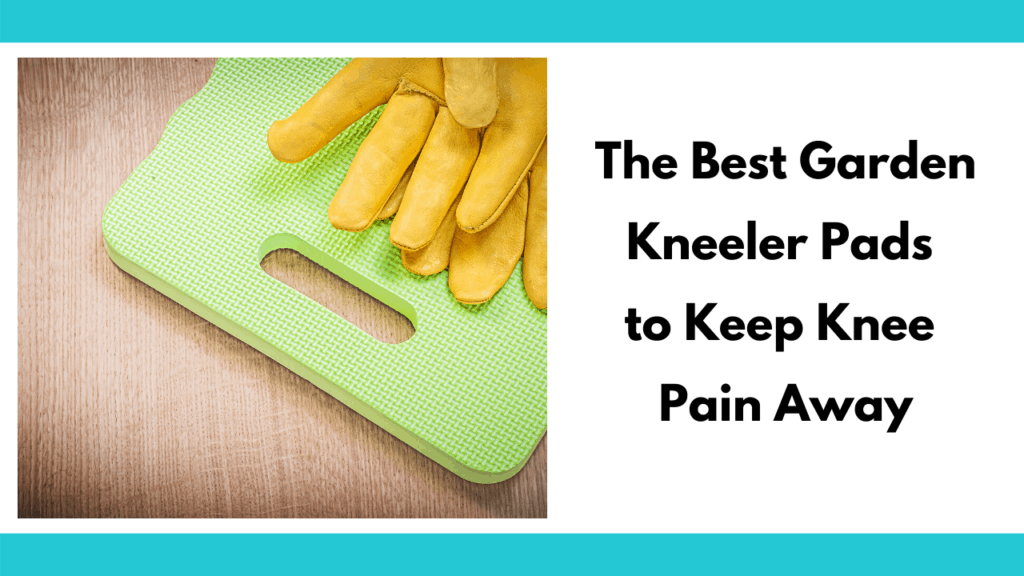 This post includes affiliate links, which means I may earn a commission on purchases made at no additional cost to you.
In a rush? Here are our top picks.
Here are some of the best garden kneeler pads and other kneeling solutions for outdoor work and other jobs.
The Best Garden Kneelers
The Gorilla Grip kneeling pad is the only kneeling pad you'll need. It is also a very standard type of kneeling pad for working in the garden. Highly versatile, this kneeler is not solely limited to garden work. With the wide selection of colors, you can have one for each person in the house.
These kneeling pads are also perfect for odd jobs around the house, organizing your kitchen cabinets, and even putting away folded laundry.
This kneeler also comes in a two pack. Why do you need two kneelers? Well, probably because one of your friends and family will try to borrow. Having two also means you can have a clean, indoor-use only kneeler.
A traditional kneeler pad like this is the best option because of ease of use, portability, and immediate relief it provides. It also provides protection from sharp objects. Nails, screws, and even glass are no match for this mat.
The Colwelt Kneeling Pad is another standard style of kneeling pad. It differs slightly from the Gorilla Grip kneeling pad in material and price. As you'll see, the Colwelt Kneeling Pad is about the same price as the premium kneeling mat but comes in a three pack.
This is a mat you will not care if you mistreat because of the low price per mat. Unfortunately, the material will start to degrade much sooner than the Gorilla Grip kneeling pad. It is also not quite as puncture resistant so be careful when dealing with nails, screws, or tough roots.
This kneeling pad is for those ultra dirty gardening jobs you don't want your nice mat to be a part of and you won't feel guilty about it.
The Raise Your Game Garden Kneeling Pad is a bit fancier than other mats. The cover is a removable water proof fabric which stands up to the toughest jobs. It even folds up to be a single extra thick cushion.
This customer commented on the durability of the outer fabric, "The outer fabric is durable; I don't think we've had to wash it yet, and it's holding up well. Very lightweight, easy to carry. And so cushiony!" Read the full review here.
The Garden Kneeler And Seat is a different type of kneeler. The metal frame is great for those of us who have trouble getting back up after kneeling. Thankfully, the sturdy metal frame acts a brace to help get you back on your feet.
The downside to this is it only works on a flat level ground, otherwise it will not be stable. In some gardens, this can be a challenge to find. This can also be kind of bulky to lug around the yard.
This can also be flipped upside down and act as a bench or seat to allow you to do other work that doesn't require you to sit. The EVA foam is also super comfortable both while kneeling and sitting.
A set of JYSW Knee Pads is another great solution to knee pain while gardening. Sometimes gardening gets you going and it is difficult to carry all your gear everywhere you go. Knee pads are a great way to take your comfort with you.
The obvious problem with knee pads is the discomfort of wearing them. The elastic material has a tendency to collect sweat and restrict the movements of your legs. Not such a bad thing in the winter but remember you are more likely to get down and dirty in the summer months when you really have to pull weeds and move stuff around in your garden.
The most unique solution to knee pain are knee pad inserts. The Timberland PRO Anti Fatigue Technology Knee Pad Inserts are a great choice.
You can rest at ease knowing you will have 100% knee protection and the comfort of a relaxed set of work pants. Choose from any of the two choices below, either works well with the knee pad inserts.
One review says: "Love these pants. I am a woman, I wear them for yardwork. Love the kneepads (keeps dry & mud & dirt off) I use all the pockets for my garden tools." Read the full review here. Give these pants a try and check them out for yourself.
Final Thoughts
Knee pain is not something to suffer through. This is a sure way to turn your gardening passion into one of dread.
Take care of yourself and your body will treat you well in return.
Garden Gear Reviews
Are you looking for the best lawn and garden gear? Look no further!
If you're working in the garden or doing yard work, you need cut resistant gloves to protect your hands. Discover the best cut resistant gloves in this post including the gloves we personally use.
A garden hose reel can be a complete game changer. Say goodbye to annoying kinks and dead patches of lawn when you use a sturdy garden hose reel or retractable hose!
Expandable hoses are lightweight and kink-free. Unfortunately, many of them are also prone to leaks. Discover the best expandable hoses and how to store your expandable hose for longevity.
Angel is a Cuban immigrant who grew up with backyard chickens and a yard-loving abuela. He is our "gear guy" who can never have too many pairs of gloves or weed whacker attachments.