Cut resistant gloves for gardening are an excellent way to protect your hands from nicks and scrapes. Discover the best cut resistant gloves for gardening, the difference between cut resistant gloves and puncture resistant gloves, and features to look for when you're glove shopping in this comprehensive guide.
No one takes gloves more seriously than I do. I have an extensive collection of gloves for various purposes, but cut resistant gloves are always my go-to for gardening and yard work tasks.
I am excited to bring you this in-depth look at cut resistant gloves for gardening and the best cut resistant gardening gloves available.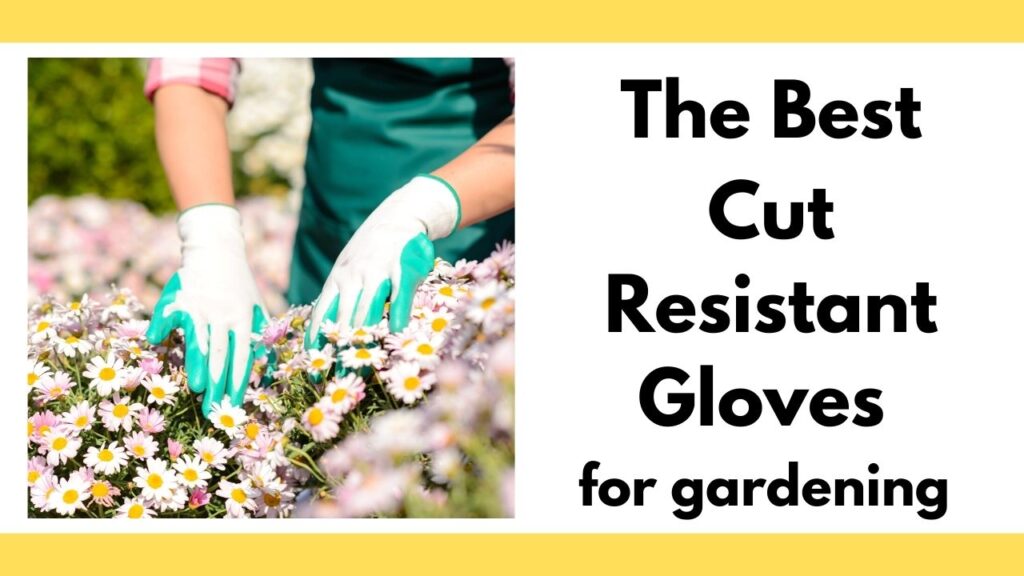 In a hurry? The Dex Fit cut resistant gloves are the best all around pick.
Cut resistant gloves vs puncture resistant gloves
Are cut resistant gloves and puncture resistant gloves the same thing?
No, cut resistance is not the same thing as puncture resistance. It's important to pick the correct type of gloves for the job. For some gardening and yard work tasks (like trimming roses or thorny blackberry bushes), puncture resistant gloves are the best choice.
For many gardening tasks, cut resistant gloves are the best choice. Cut resistant gloves can help protect you from gardening snip accidents. They can also protect you from your own gardening tools and while sharpening tools. Abrasive surfaces, like cement blocks or bricks, can also cause cuts. Cut resistant gloves can protect your knuckles from these uncomfortable run-ins.
Cut resistant gloves are rated by using a calibrated machine to drag a sharp metal blade across the material with a specific amount of pressure. The amount of pressure required determines the cut level rating. (source)
Cut resistant gloves with a higher rating are thicker, which makes them less malleable. It's important to select the correct level of cut resistance without going overboard! Too thick gloves are hard to work in and can be an impediment.
There are nine levels of ANSI cut resistance. An old ratings system had only 5 levels. The newer rating system is more precise. A1 is a light cut hazard, like sharp packaging, while mid-level protection like A4 and A5 can provide protection from sharp glass and metal handling. A9 is the most extreme protection for working with significant cut hazards. (source)
Many cut resistant gardening gloves fall in the mid-range protection of a 4 or 5. This protects you from unexpected sharp objects while preserving the manual dexterity you need for gardening.
Although this post looks specifically at cut resistant gardening gloves, I've also listed puncture resistance ratings for several styles.
Best Choice
DEX FIT Green Gardening Gloves FN320, 3D Comfort Stretch Fit, Power Grip,...
Best for Kids
EvridWear Kids Cut Resistant Gloves for Kitchen Use Oyster Shucking,...
Budget
G & F 1607L Cut Resistant Work Gloves, 100-Percent Kevlar Knit Work Gloves,...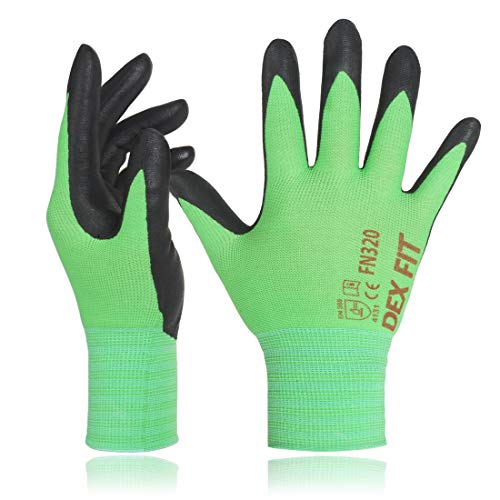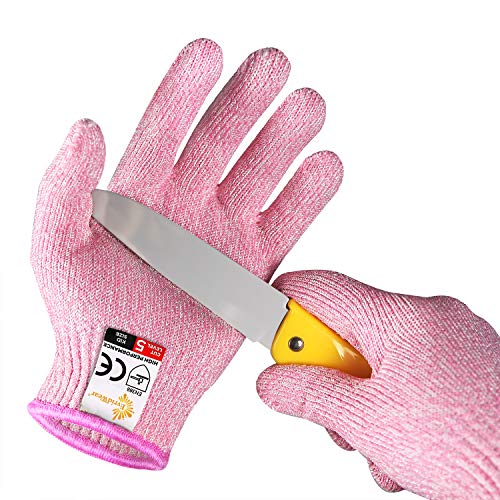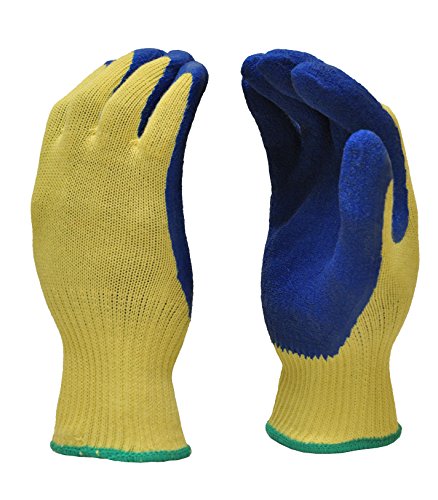 Best Choice
DEX FIT Green Gardening Gloves FN320, 3D Comfort Stretch Fit, Power Grip,...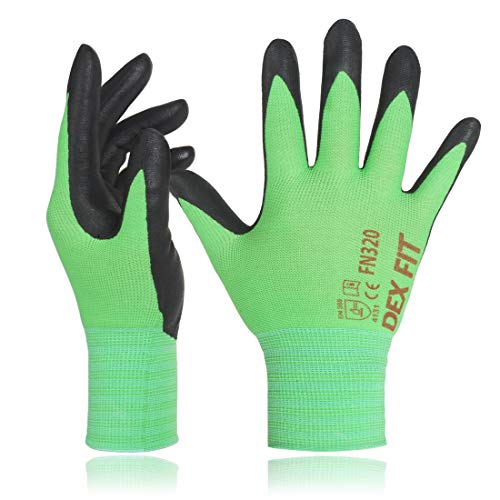 Best for Kids
EvridWear Kids Cut Resistant Gloves for Kitchen Use Oyster Shucking,...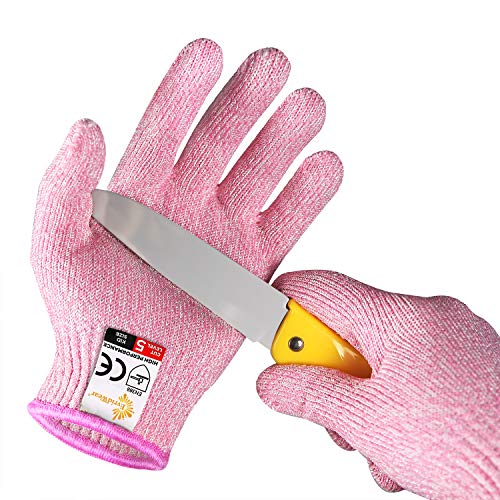 Budget
G & F 1607L Cut Resistant Work Gloves, 100-Percent Kevlar Knit Work Gloves,...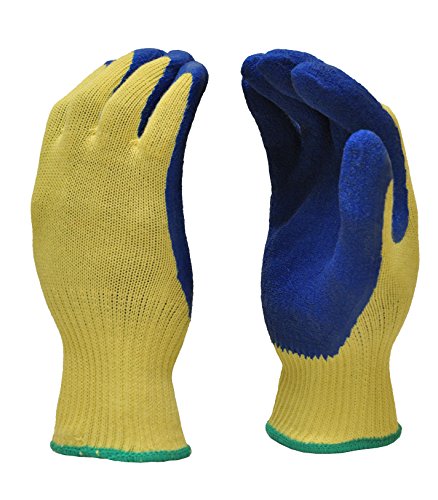 What to look for in cut resistant gardening gloves
In addition to their cut resistance rating, there are other things to consider when shopping for gardening gloves.
Sizes
There's nothing worse than a pair of gloves that doesn't fit. Too tight gloves making working difficult and painful. Too big gloves fall off and chafe.
Many women and men with smaller hands have trouble finding high-quality gloves that fit at local big box and hardware stores.
Don't settle for gardening gloves that don't fit and avoid "one size" gloves. Look for a brand that offers multiple sizes and a sizing guide. The best gardening gloves come in multiple sizes and have a sizing guide based on the width of your palm and length of your hand.
Materials
Lightweight cotton gloves simply don't provide the cut protection you need. Here are materials to consider, instead:
Nylon
Nylon is moisture wicking and resistant to warping when wet. This makes them great for watering plants and digging in damp soil.
Nylon is not inherently cut resistant, but many cut resistant gloves have a nylon component.
Kevlar
DuPont's Kevlar is used in many cut resistant gloves. Kevlar gloves have the added benefit of being heat resistant (some are even rated for electrical work). Knit Kevlar gloves are easy to work in and allow for good manual dexterity.
Leather
Leather gardening gloves are classic, but they don't provide much cut protection by themselves. If you want leather gloves that are cut resistant, look for ones with a Kevlar lining.
Glove coatings
Some gloves have additional coatings to help with chemical resistance and/or grip. I personally prefer cut resistant gloves with a coating because they provide better grip and additional protection. They also provide protection from hot surfaces like metal tools left in the sun and hot metal hose reel boxes.
Nitrile coatings are popular and provide added grip. Nitrile is also water and chemical resistant, which makes nitrile-coated gloves great for spraying and watering.
Do not confuse nitrile coated gloves with plain nitrile gloves, which are like medical exam gloves.
Silicone is also used as a coating, in the form of dots or plates, for added grip and heat protection.
PVC dots are also used for grip, but do not provide extra protection. In my experience, these dots are relatively useless and don't last long.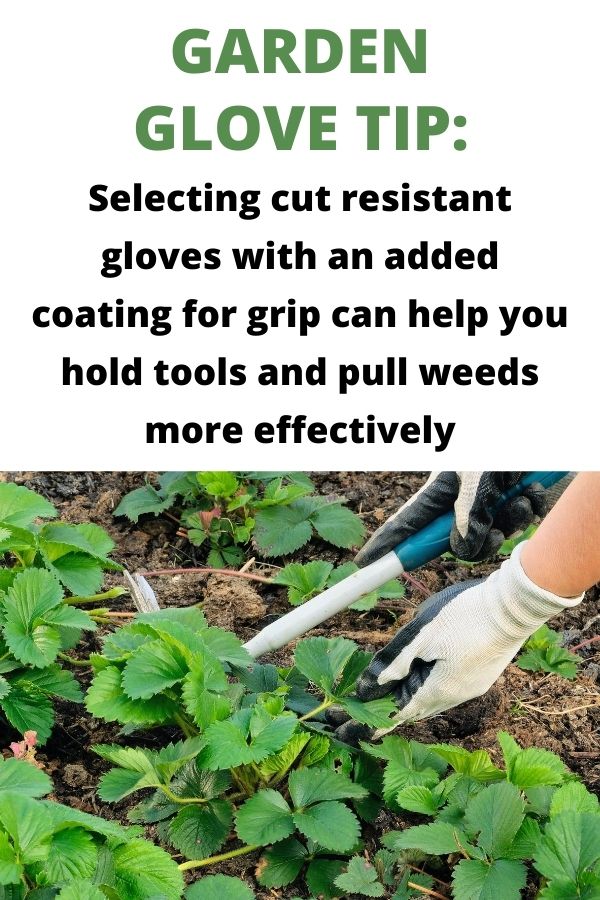 Cut resistant gloves for gardening
Alright, let's take an in-depth look at some of the best options available. The cut resistance rating is listed for each glove. Most of the gloves provide a 4 or 5, but there's one with a cut resistance rating of 9 for your truly hazardous tasks.
Cut protection level: 5
Multiple sizes: Yes
Say goodbye to stinky gardening glove with these machine washable cut resistant gloves from Dex Fit!
Washing your gloves isn't just a nice thing to do every once in a while. It's important to wash your gloves thoroughly if you've handled potentially diseased plants so you can avoid infecting your healthy plants. Viruses, mildews, and fungi can all be transmitted between plants by dirty gloves.
The Dex Fit cut resistant gloves come in a range of sizes from XS to XXL. They are also available in a variety of colors AND are touchscreen compatible so you can answer your phone without removing your gloves.
When you measure your hand for the Dex Fit gloves, use a soft tape measure and wrap it all the way around your palm, then compare the size to their provided chart.
These gloves also offer excellent manual dexterity. They are perfect for virtually any task around your home, yard, or garden.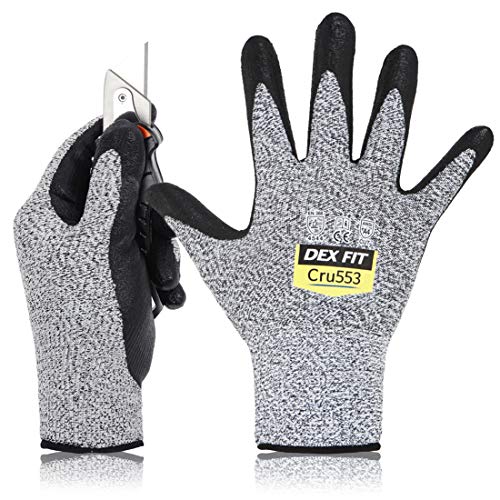 DEX FIT Level 5 Cut Resistant Gloves Cru553, 3D Comfort Stretch Fit, Power...
HIGHEST CUT PROOF CE EN 388 4544 - Protect hands from cuts and punctures while cutting meat and while handling sharp metal, knife, mandoline, blade,...
BEST & COMFORTABLE - Ergonomic snug fit to all fingers. A second-skin feeling. LIGHTWEIGHT 13-gauge cool HPPE & Spandex performs with outstanding...
NON-SLIP EVEN WITH LIGHT OIL & UNDERWATER - Prevent pipe's slippage and minimize hand fatigue. Convenient SMARTPHONE TOUCHSCREEN COMPATIBLE....
Cut protection level: 3
Puncture protection level: 4
Multiple sizes: Yes
If you crave the classic style of leather gardening gloves and want added cut protection, the Superior Kevlar lined leather gloves are for you!
When they offer slightly less cut protection than other gloves on this list, they do have puncture protection thanks to their Kevlar lining. This makes them great for gardening tasks like pruning blackberries and rose bushes.
Unlike many leather gloves, these Superior (that's the brand name – I'm not just being weird!) gloves come in multiple sizes from XS-XX.
Sale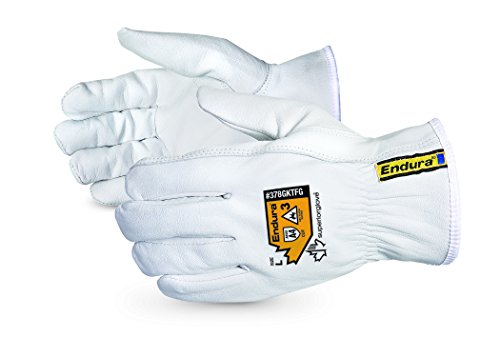 Superior Goatskin Leather Work Gloves – Kevlar Lined Cut Resistant, Arc...
CUT RESISTANT: Cut proof, Kevlar lined work gloves provide excellent protection against cutting hazards while at the same time being comfortable and...
ABRASION RESISTANT: Soft and lightweight, our premium Goatskin cut resistant work gloves have high tensile strength and abrasion-resistant properties.
ARC FLASH TESTED: Arc-flash glove testing placed these cut proof gloves at level 3, with a rating of ATPV = 36 cal/cm². (Note: these work gloves are...
Cut protection level: 5
Multiple sizes: Yes
These cut resistant gloves from Glove Station are the perfect cut resistant gloves if you want to seamlessly transition from harvesting your veggies to cutting them. They don't have an additional coating for chemical resistance or grip, but they are completely food safe and offer a high level of cut protection.
These Glove Station gloves offer great manual dexterity and are available in several attractive colors. They come in sizes small through extra-large.
If I wanted to go straight from picking tomatoes to cutting them up for a salad or canning, these are the gloves I would use. That may sound like overkill, but Natasha ended up with stitches through her thumbnail a few years ago because she cut herself with a bread knife while slicing cake. Don't let that be you – wear cut resistant gloves whenever you need to do lots of cutting and chopping.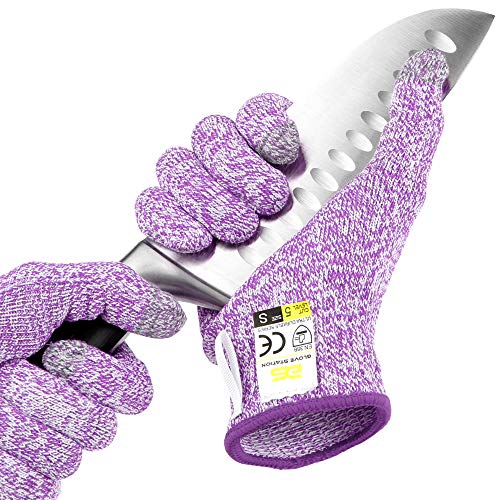 Glove Station Ultra Durable Series Cut Resistant Gloves - High Performance...
Ensuring Durability and Safety - Our Premium Gloves Are EN388 Certified & Rated Level 5 (Highest) Cut Resistance. 13 Gauge Fiber and Knitted Glass...
Form-Fitting For Your Comfort & Dexterity - Lightweight Elastic & Stretchy Nylon with Spandex Woven Into Fabric to Fit Your Hands Snugly & Comfortably
One Glove Suitable For All - Design with Four Size(s): S, M, L, XL to Provide Excellent Protection For All Ages. Lowering The Risk Of Getting Injured...
Cut protection level: 5
Multiple sizes: Yes
Little gardeners need hand protection, too! These cut resistant gloves for children are available in three sizes. The smallest size is designed for children ages 4-7. It's very difficult to find functional gardening gloves for young children so these are a must-have if you have kids.
These children's gloves are food safe and machine washable. They're great for gardening, food prep, working with scissors, fishing, woodworking, and any other time when your child might accidentally cut his/her hands.
Cut resistance level: 5
Multiple sizes: Yes
These cut resistant gardening gloves feature a grippy latex coating and a breathable knit fabric back. The latex coating also provides chemical protection for spraying. These gloves are a great deal because they come in a set of 3. At the time of writing, they're the least expensive gloves per pair.
These gloves are thicker than what you might expect from looking at the pictures. This can be a good thing – they provide great protection for your hands – but they're not the best choice if you want super thin gloves. They are also hand washable, not machine washable.
When you measure your hands for these gloves, measure across your palm to the outside of your thumb. Compare your measurement to their sizing chart.
We personally own and use these gloves. They are currently Natasha's garden gloves of choice.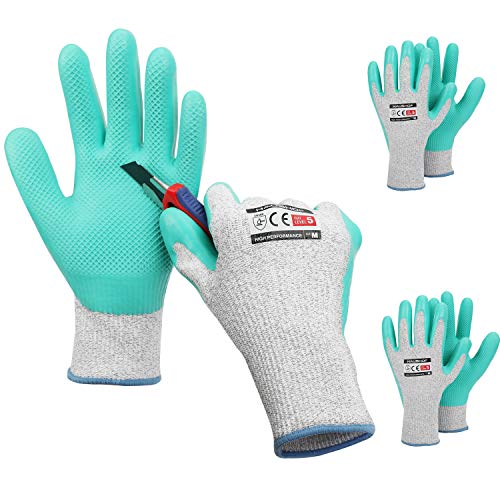 HAUSHOF 3 Pairs Latex Coated Working Gloves, Level 5 Cut Resistant Garden...
Cut Resistant & Durable: With thick knit, The HAUSHOF level 5 cut resistant work gloves can protect you from sharp objects and the elements while...
Patented latex Coated: The latex coating on the palm staves off the bite and sting of insects commonly found in and around vegetation. And the latex...
Wrist Closure: Elastic closures keep more of a snug fit of the glove. The wrist closure of HAUSHOF garden gloves prevent loose materials from falling...
Cut protection level: 9
Different sizes: Yes
For truly serious cut hazards, you need a pair of level 9 cut resistant gloves like these double stainless steel mesh gloves from Schwer.
These are not for casual weed pulling and picking up sticks. They are for when you need to use your sharpest, scariest tools. They're great for woodworking, cleaning fish, pruning, and cutting difficult things like your gourds, watermelons, and squashes.
The gloves are dishwasher safe which makes them easy to wash.
It's important to note that this glove is sold as a singleton – you need to purchase two if you want a pair. It does include a simple nylon glove for your other hand, or to wear under the mesh glove, but there is only one cut resistant glove. Most people don't need two, though, so this is not a problem.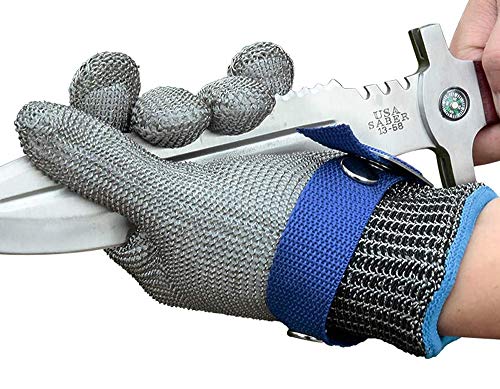 Schwer Level 9 Cut Resistant Glove Stainless Steel Mesh Metal Wire Glove...
【LEVEL 9 CUT RESISTANT】 ISEA- the US professional agency made an A9 judgment on our cut resistant factor,which means that this new stainless steel...
【STRONGER PROTECTION】Made of high-strength polyethylene fibres and stainless steel wire, the cutting gloves is 16 TIMES stronger than general...
【WIDE USE】Strong cut resistant materials let cut gloves come in direct contact with food items .You will bring cute fingers relax while cutting,...
Cut protection level: 3
Puncture protection level: 4
Multiple sizes: Yes
These cut resistant gloves from G & F are made from Kevlar and feature a latex coating. They're not the prettiest gloves on this list, but they're a great budget pick that will protect your hands from scrapes and punctures.
Sale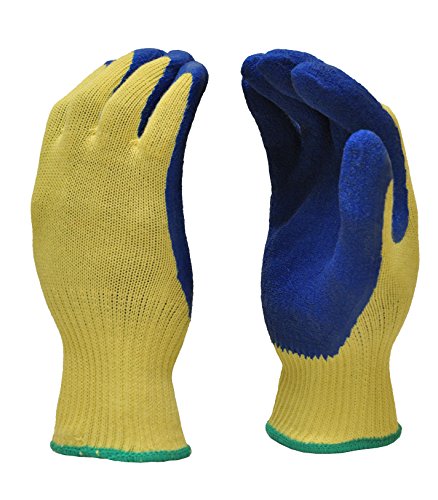 Whichever pair of gloves you decide to go with, make sure to wear them whenever you're gardening or doing yard work to keep your hands safe. Happy gardening!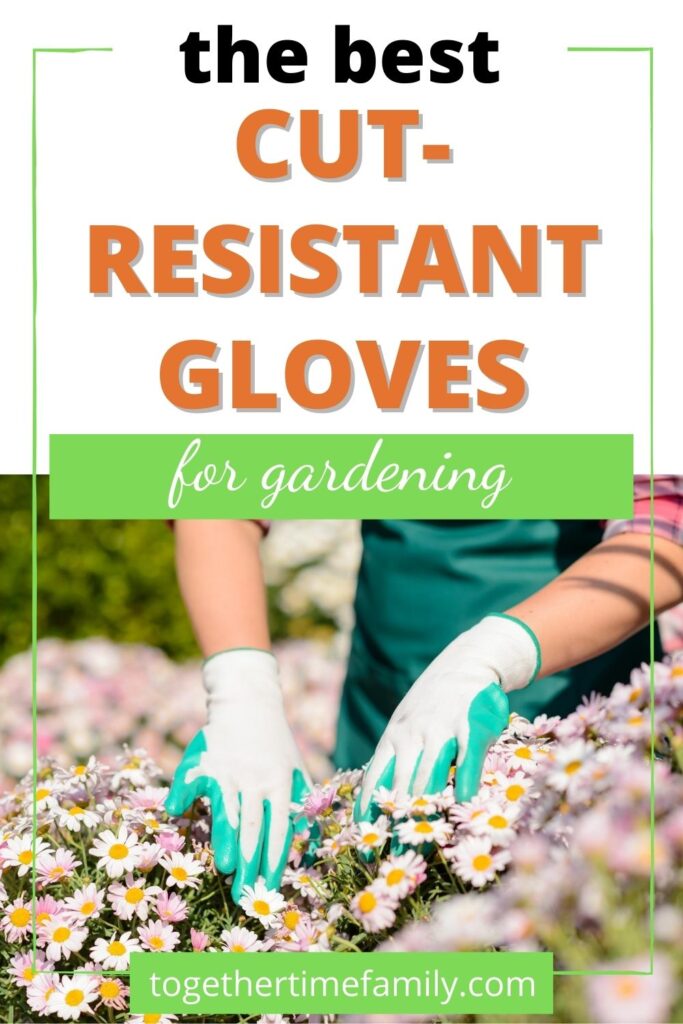 Garden Gear Reviews
Are you looking for the best lawn and garden gear? Look no further!
If you're working in the garden or doing yard work, you need cut resistant gloves to protect your hands. Discover the best cut resistant gloves in this post including the gloves we personally use.
A garden hose reel can be a complete game changer. Say goodbye to annoying kinks and dead patches of lawn when you use a sturdy garden hose reel or retractable hose!
Expandable hoses are lightweight and kink-free. Unfortunately, many of them are also prone to leaks. Discover the best expandable hoses and how to store your expandable hose for longevity.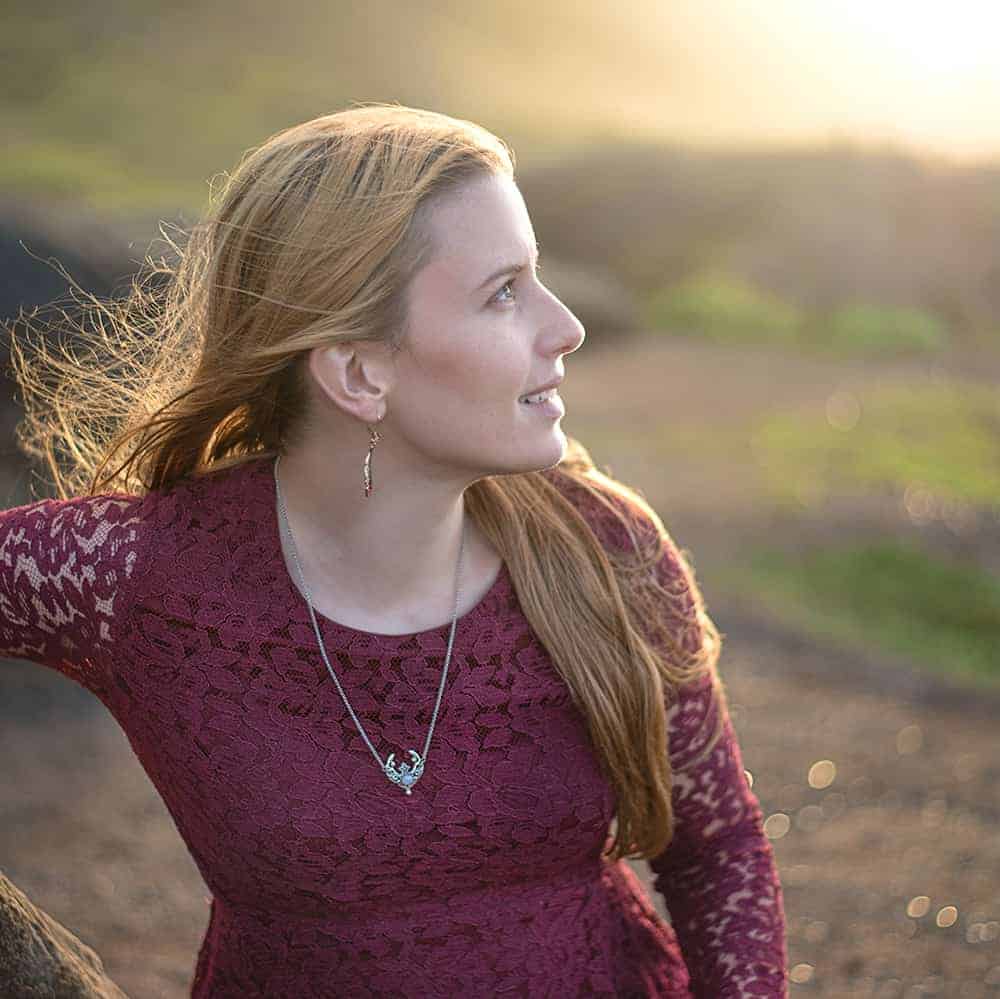 Natasha Garcia-Lopez is an avoid home-gardener and proud owner of 88 acres of land in rural West Virginia. She was a member of the Association for Living History Farms and Agricultural Museums for many years and is currently enrolled in the Oregon State University Master Gardner Short Course program so she can better assist you with your gardening questions.She holds a certificate in natural skincare from the School of Natural Skincare.