Composting is picking up steam in developed countries and is now easier than ever to have one in your backyard. Composting is a great way to reuse waste which would otherwise end up in a landfill. The valuable nutrients in your trash can be used to grow your next meal.
However, most compost piles never reach the critical mass necessary to be productive. A single raised garden bed can take as much as 1 cubic yard of soil, which is more than what most compost piles end up being.
In this post we'll discover some new ways to grow your compost piles quickly. Using some of these techniques you'll never buy another bag of soil again.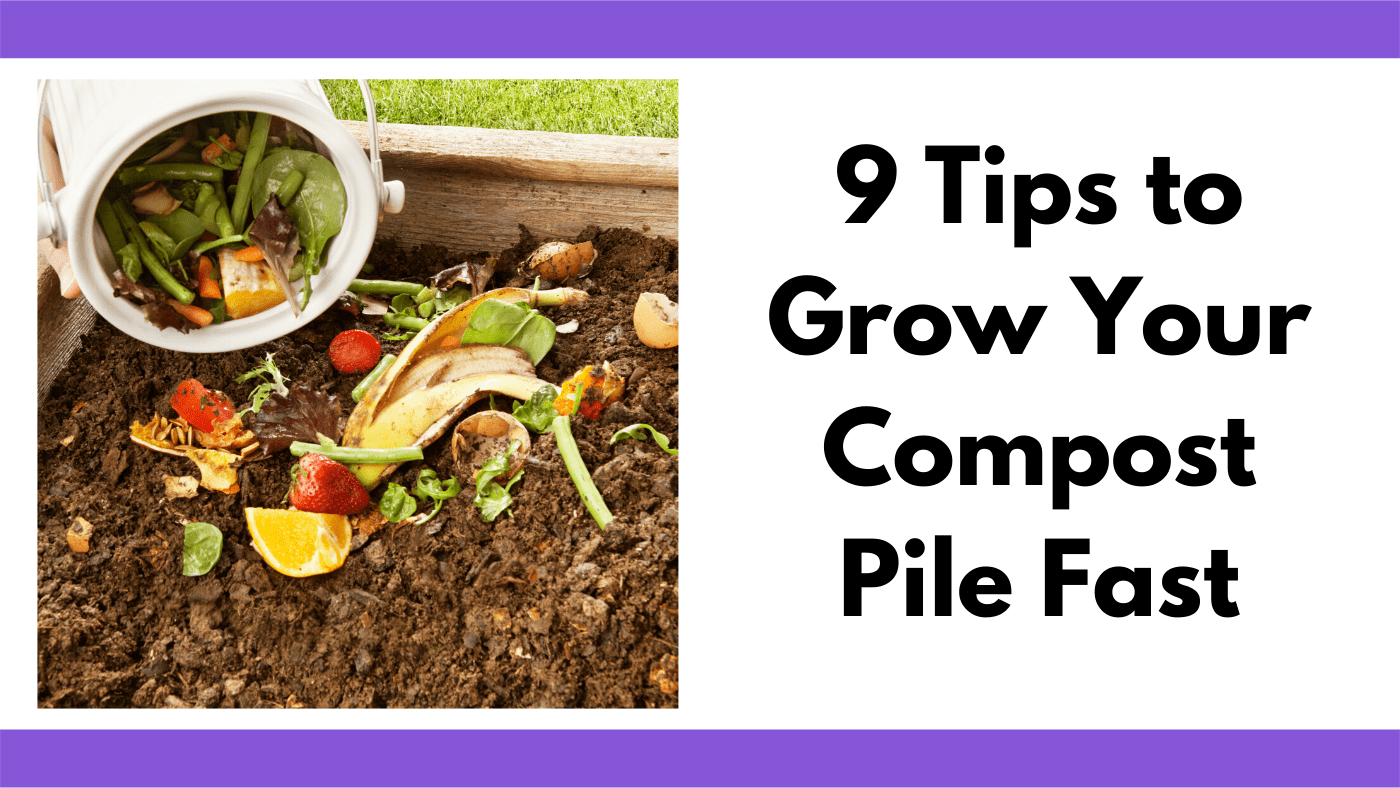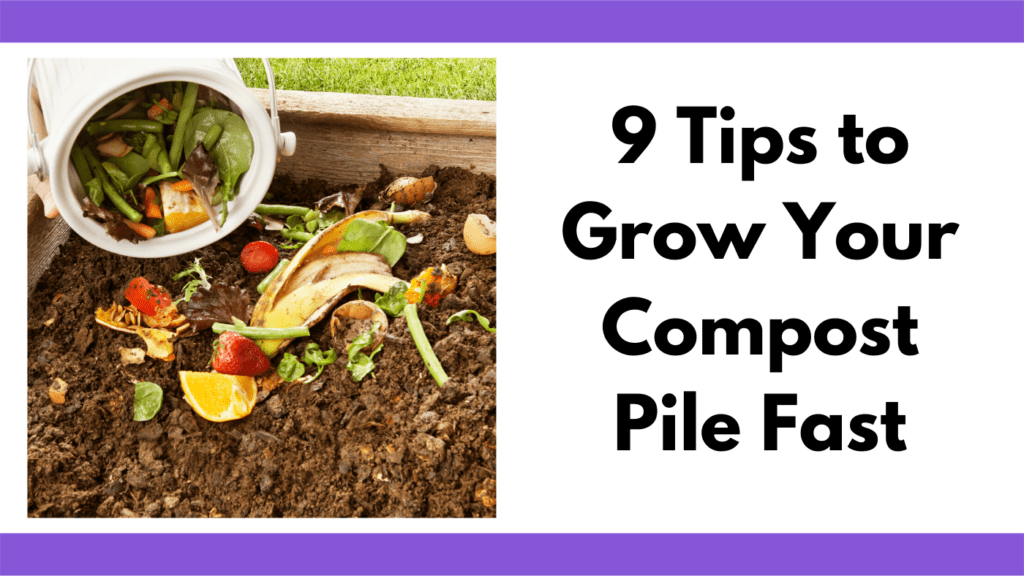 This post includes affiliate links, which means I may earn a commission on purchases made at no additional cost to you.
Easy Techniques to Grow Your Compost Pile Fast
Left over food and kitchen scraps
The easiest way to start composting is collecting your kitchen scraps. This is everything from your left-over food to your broken eggshells. Even spoiled food can go well in your compost pile. Don't pass up an opportunity to collect kitchen scraps for valuable compost. Composting citrus is a common question, find the answer in our post on composing citrus.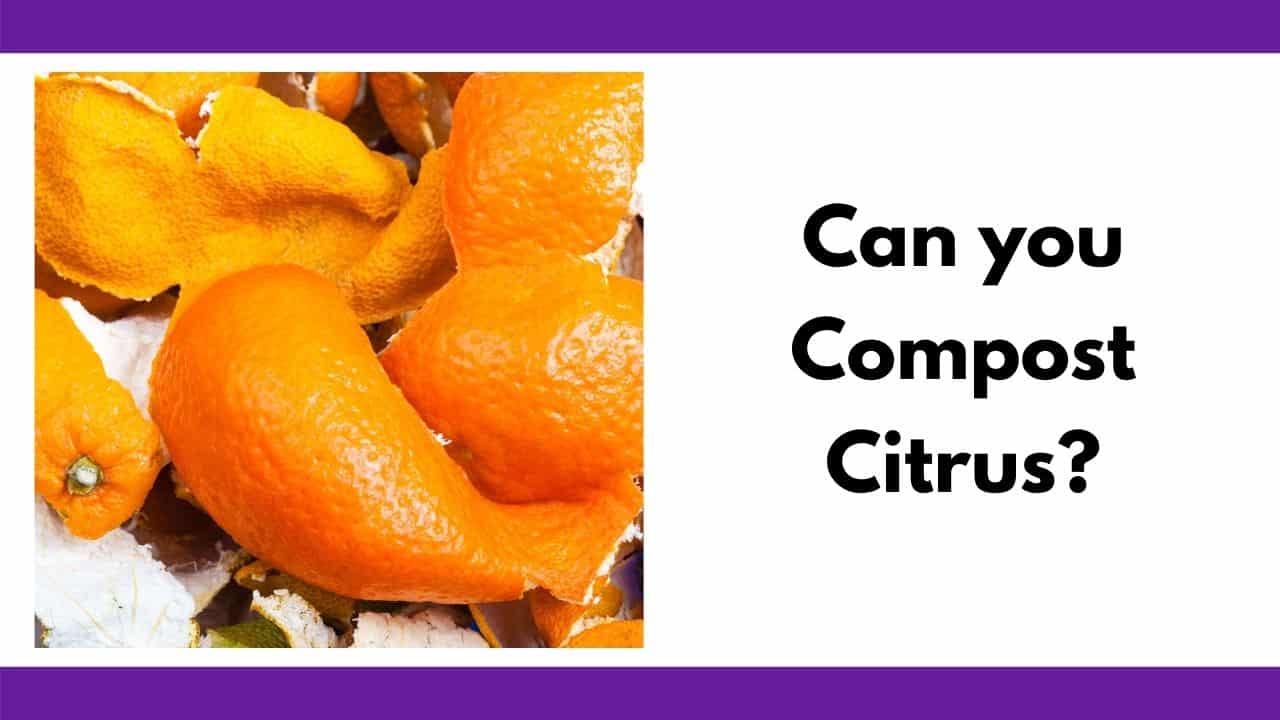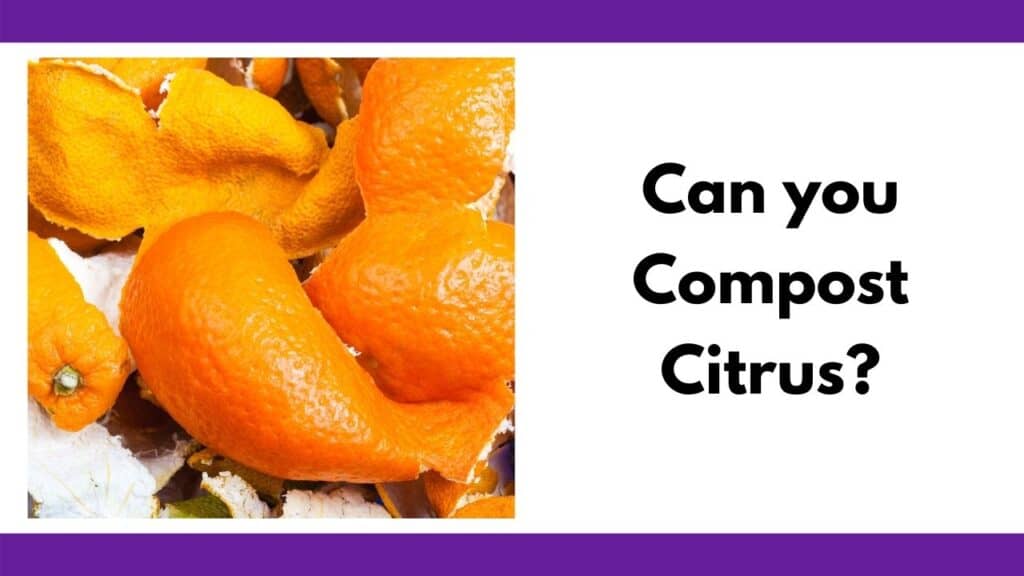 Of course, it is a lot of walking out to the compost pile for every single scrap, the best way to collect kitchen scraps is with a compost collection bin right on your kitchen counter. The EPICA Stainless Steel Compost Bin is a great choice for counter top compost collection. With a 1.3 gallon capacity, it is large enough for about two or three days worth of kitchen scraps and the charcoal filter keeps out any flies and prevents nasty odors from developing.
Sale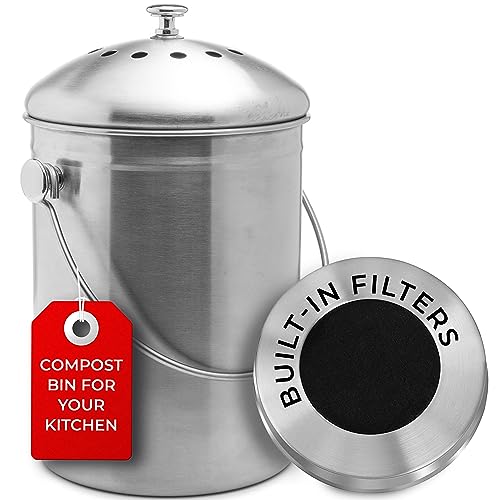 EPICA Countertop Compost Bin Kitchen | 1.3 Gallon | Odorless Composting Bin...
FEATURED IN BON APPETIT & FORBES: Recognized by renowned magazines, EPICA's compost bin is a perfectly sized marvel for your kitchen, compact yet...
CONTROL KITCHEN ODORS NATURALLY: EPICA's compost bin with an airtight lid and replaceable activated-charcoal filter can eliminate unpleasant odors in...
EASY TO CLEAN & RESISTANT TO LEAKS: Our one-piece molded counter compost bin with lid, resists rust and leaks, making it easy to clean and maintain....
Junk Mail
Mail can be a great source of compost. Ever since we moved into our new house, it seems that the amount of junk mail we get has doubled. Taking that to the compost pile is easy and quickly grows your compost pile. 
Be sure to take out any plastic and any glossy material from your mail. Shredding it can also help speed up the compost plus it will destroy any personal information that's on your mail. 
Cardboard Boxes
Cardboard is a highly compostable material. Especially today, in the age of Amazon, cardboard boxes are relegated to the landfill without being considered as useful compost material. 
Similar to your mail, you'll need to remove the tape and any glossy material. You can leave the boxes out in the rain to make it easier to take apart.
The downside to carboard is that is can be too bulky and slows down your composting. To help with this, you'll need to shred the cardboard into smaller inch pieces. The easiest and least expensive way to do this is with a box cutter. Aim for a 5×5 inch square or smaller. It is worth it to invest in a set of utility knives like these from WORKPRO. It'll take a bit of work but your work will pay off when your compost pile starts to grow in size quickly. 
Grass Clippings
Grass clippings are high in nitrogen. It is necessary to carefully balance carbon and nitrogen in your compost pile, grass clippings are an essential addition to your compost pile. The best part is that if your grass grows, you'll have a never-ending supply of compost material.
The easiest way to collect your grass clippings are with a lawn sweeper. This lawn sweeper by Earthwise is effective and easy to use. The 21-inch wide sweeper head allows you to quickly and easily pick up grass clippings without aching your back.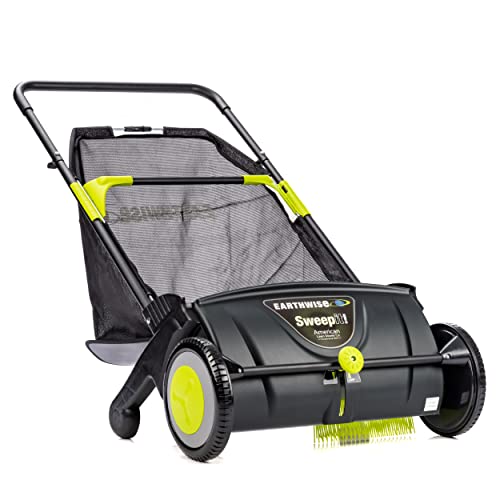 Earthwise LSW70021 21-Inch Leaf & Grass Push Lawn Sweeper, Width, Black
Ultra lightweight and easy to use, 21" brush width yard sweeper, Leaf Sweeper with spinning rake-like action with 70% pick-up on the first pass;...
Works best on flat surfaces, short or recently cut grass; good for dry leaves only. Does not collect any other yard debris.
Do NOT use in wet or windy conditions. For best results: only use in dry non-windy conditions. Wet material is difficult to sweep up and wind...
Autumn Leaves
Leaves are an excellent way to build mass for your compost pile. The volume a pile of leaves accumulates is perfect for a compost pile plus they have a great balance of nutrients necessary for a healthy compost pile.
As you'll notice, a pile of leaves has a lot of air space, this is a valuable feature since a compost pile thrives when there are air gaps inside the pile.
However, picking up leaves with a rake can be a lot of work, thankfully there are some great lawn sweepers which can make short work of a leafy yard. There are manual push lawn sweepers and there are also tow behind lawn sweepers which have a 50-inch-wide collection like this Lawn Sweeper by Ohio Steel. With a single pass you'll have a full bin and a clean yard. You can attach this lawn sweeper to your lawn tractor, atv, or utv.
You may be interested in reading our post on the best tools to pick up leaves fast.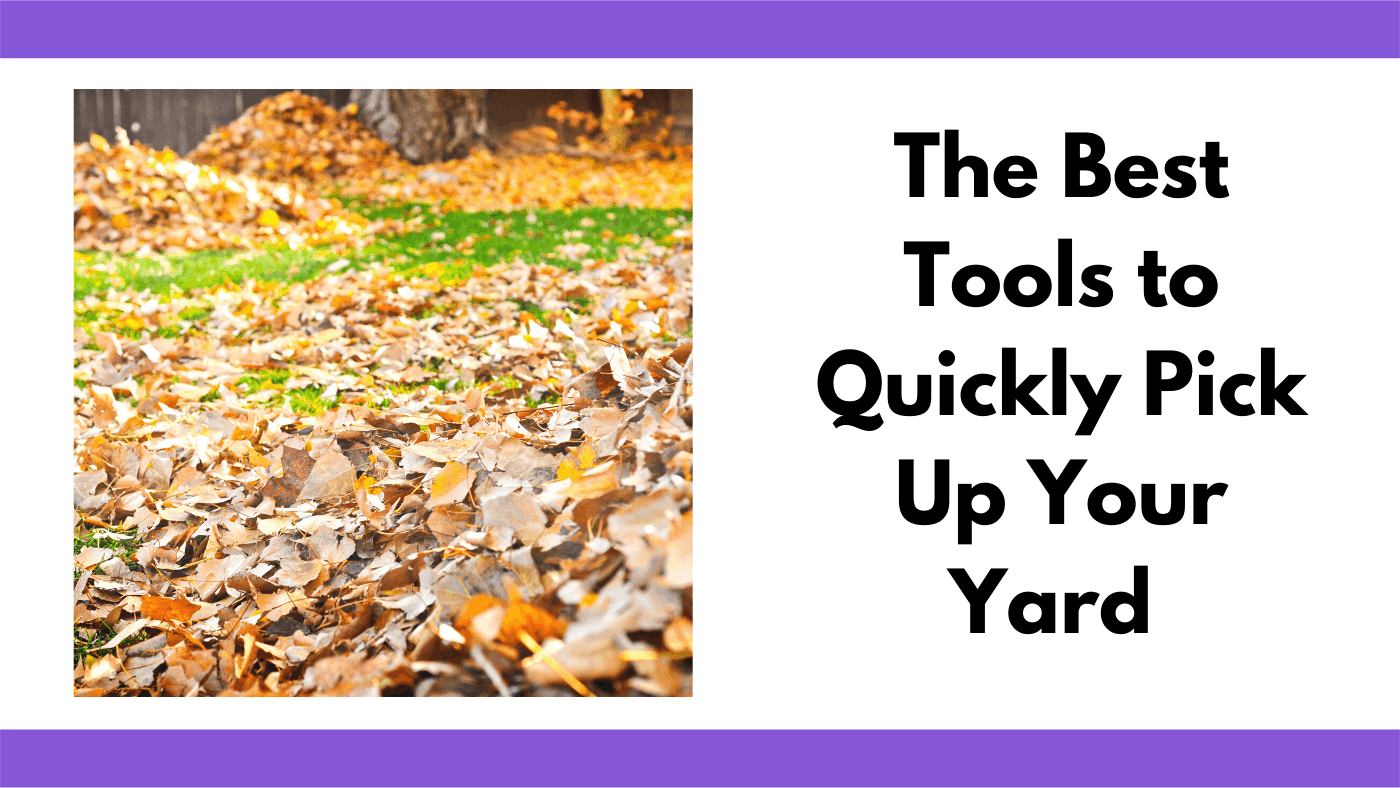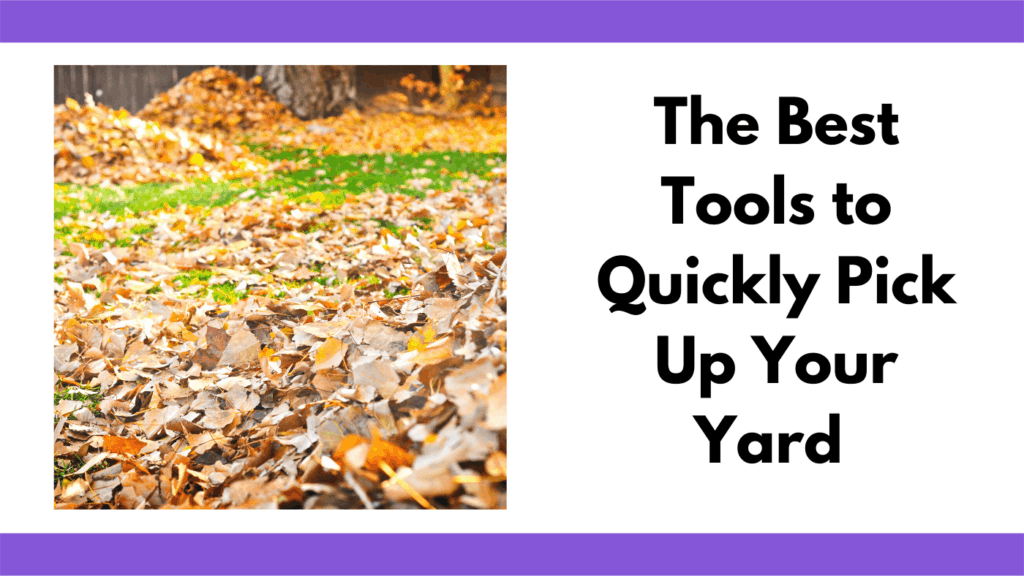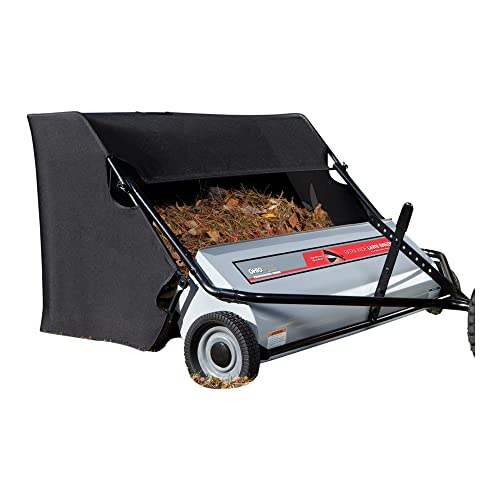 Weeds
As you prune your vegetable garden and remove the weeds, keep your compost pile in mind. Weeds and dead vegetation are a great source of nutrients for your compost pile. Simply mix your yard waste into the compost with a pitchfork. You can pull the weeds by hand or use a weed puller like this 4-claw weeding tool from Friskars. If you are interested in learning more about weeding tools, be sure to check out our in depth post on the best weed pullers.
Mulched Trees and Leaves
Yard work is a great way to grow your compost pile. Tree limbs which are taken down for yardwork are great to add to your compost pile. Of course, adding a whole tree limb is not going to speed up your composting so you'll need to break it down into mulch to really get the pile going.
A decent wood chipper, like this wood chipper and leaf mulcher from GreatCircleUSA, can be a great help. It can mulch up to 3 inch branches easily. They are a little pricy but allows you full control of your yard work.
You can ask a tree removal company if they'll give you the mulch they create. Often the mulch they create will end up in the landfill, so if you can save them a trip, the tree removal team will thank you for it.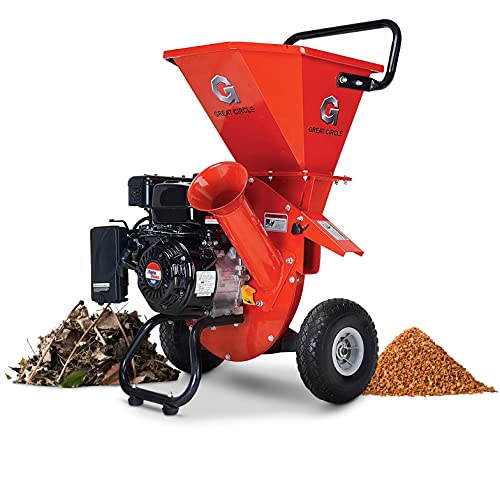 GreatCircleUSA Wood Chipper Shredder Mulcher Heavy Duty Gas Powered 3 in 1...
MULTI-FUNCTION CAPABILITY - This 3-in-1 Wood Chipper Shredder Mulcher design has a Reduction Ratio of 15:1 when using the top Hopper for 1/2" MAX...
POWERFUL - This Chippers powerful recoil starting 7HP Horizontal 4-stroke Single Cylinder OHV Gas Powered Engine, handles up to 3" diameter wood...
EFFICIENT DESIGN - Hookup your favorite: ATV, lawn mower or small tractor, for easy transportation with a Tow Bar Kit (SOLD SEPARATELY) and use the...
Animal Manure
Collecting non-meat eating animal manure is a staple of compost piles but not really realistic for most households. If you do have some sort of animal manure you can access, this will greatly increase the size of your compost and add a rich amount of nutrients to your compost. 
Chicken litter is frequently added to compost piles. Horse manure and rabbit poop can be great choices, too. Cow manure is also popular. You have to be careful to only use manure from trusted sources. Gardens have been killed by manure contaminated with herbicides. We intentionally feed our rabbits organic pellets and hay to avoid introducing herbicides into our compost via their poop.
One of the easiest ways to collect the manure is with a shovel. A good sized shovel like this barn shovel from Harris Farms will make easy work of your animal manure.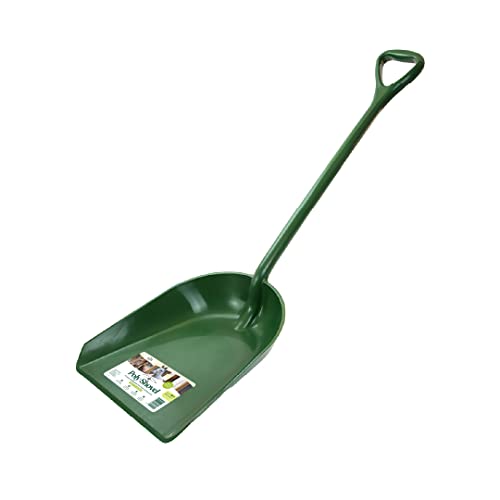 Compost Bin Size
You can easily collect your compost in a simple pile or you can choose collect it in a compost bin. This cedar compost bin from Greenes Fence is a great choice for collecting your compost. We love it because you can choose to add more bins in the future without much work. The slotted posts make it easy to add extra compartments to the bin.
Compost piles need to reach a critical mass before they can start being productive. This is when they start to create heat which commences the breakdown of all the material. This is at about 1 cubic yard. When you select a compost bin, make sure you get at least a 1 cubic yard bin.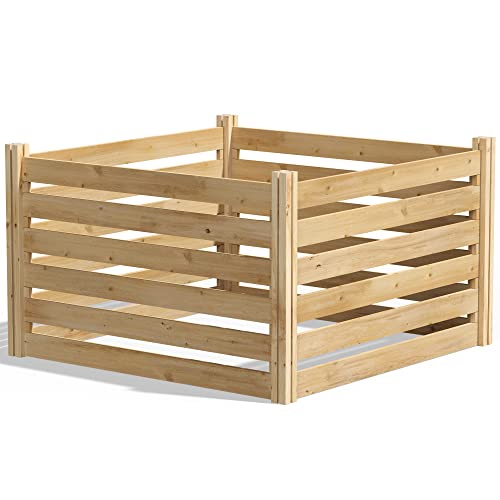 Greenes Fence Cedar Wood Composter, 48" L x 48" W x 31" H / 309.17 gallons...
QUALITY CONSTRUCTION: rustic untreated 11/16"- thick cedar boards simply lock into corner posts without tools for a durable, open-bottom frame.
EASILY EXPANDABLE: composters can be connected together to create the design you need. Corner posts are routed on all four sides for easy assembly and...
SUSTAINABLY SOURCED: cedar is harvested from managed forests. Chemical-free cedar is safe and earth-friendly.
More about compost
Now that your compost pile is growing you may want to learn some more information about when it is ready and some tools to help you work the compost to maturity.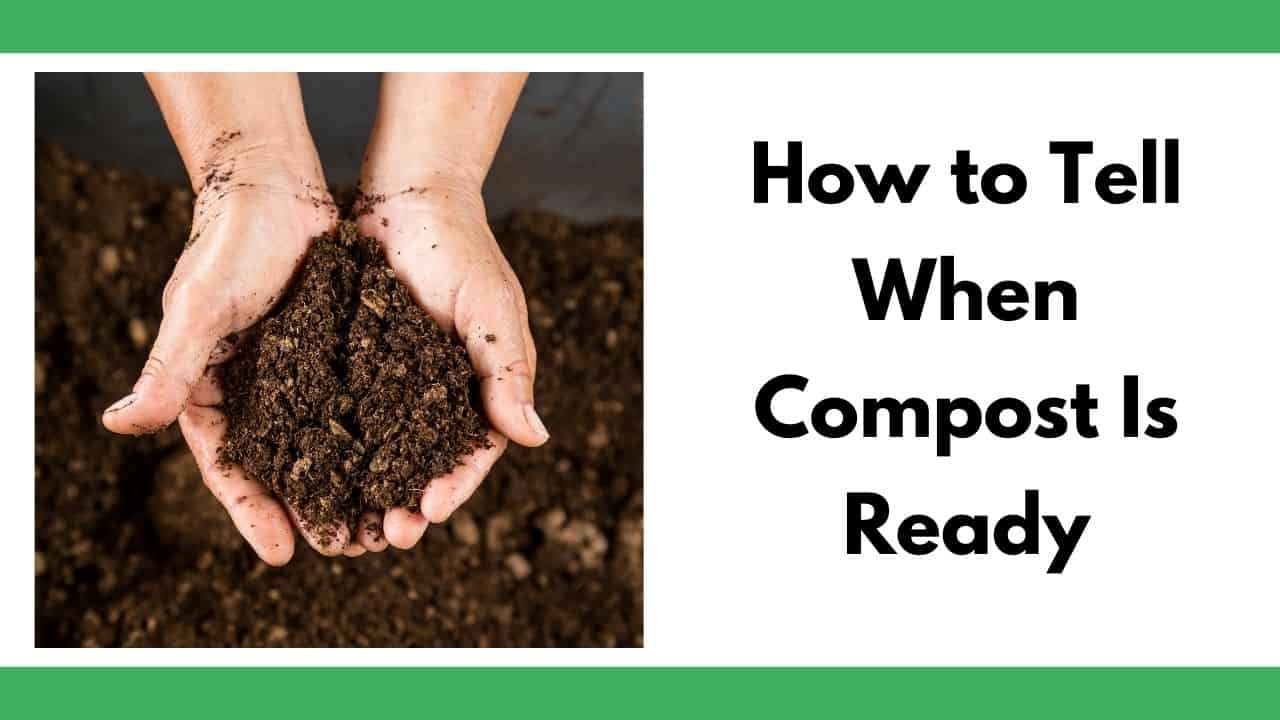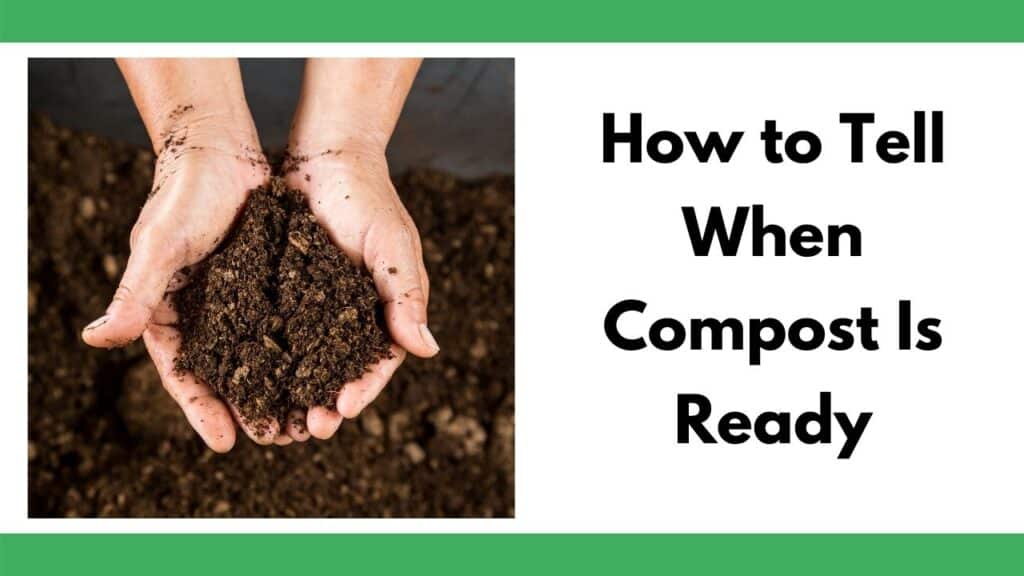 Angel is a Cuban immigrant who grew up with backyard chickens and a yard-loving abuela. He is our "gear guy" who can never have too many pairs of gloves or weed whacker attachments.