Green onions are a great addition to any garden. They are fast-growing and take as little as six weeks to be ready for harvest. You can grow them in containers or in open spaces around other plants, since they don't take up much space and will be gone quickly.
When it comes time to harvest, you can pick only the leaves to let your plants keep growing, or you can harvest the entire onion, which will give you a small and slender bulb. Either way, you'll get to enjoy fresh onion flavor without waiting on a normal onion crop to mature.
Here's everything you need to know about when and how to harvest green onions, plus some storage tips.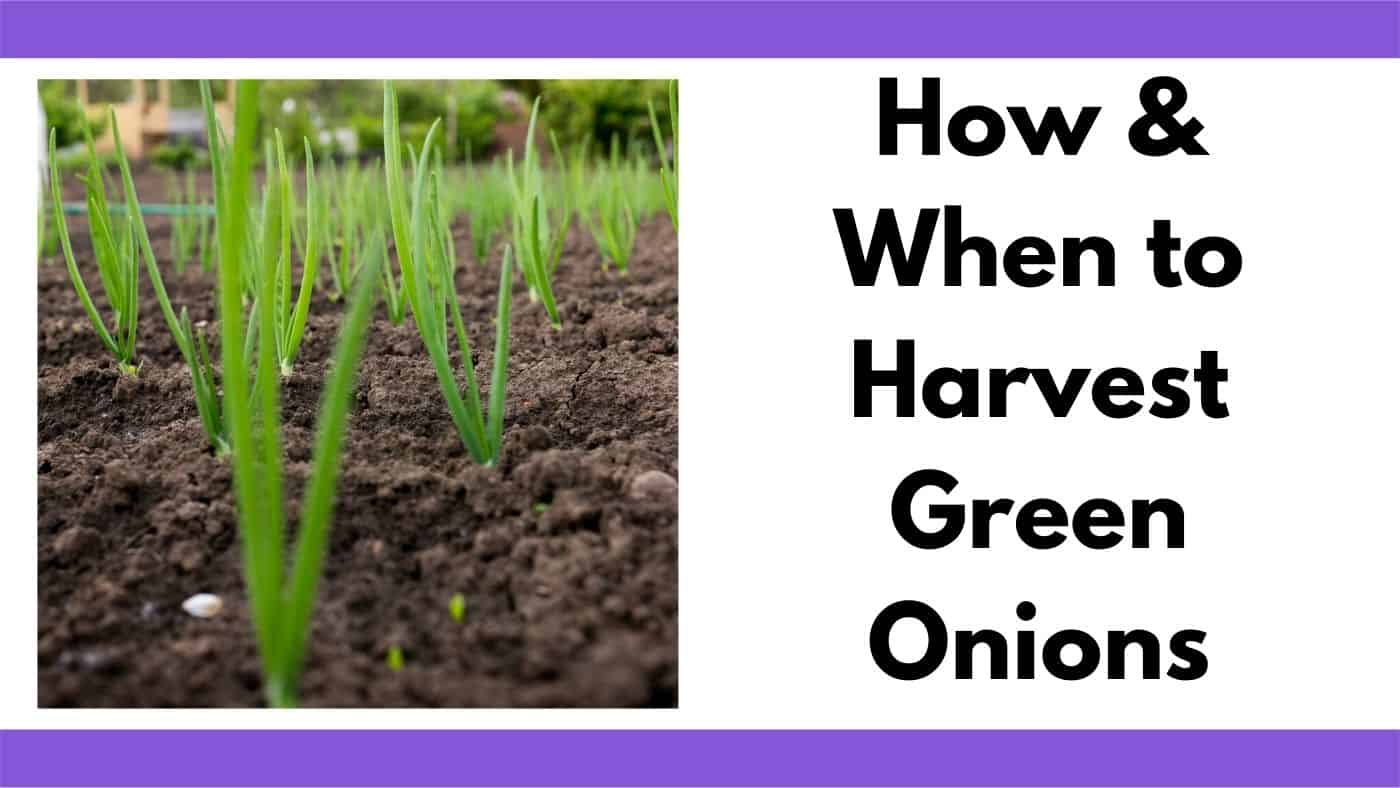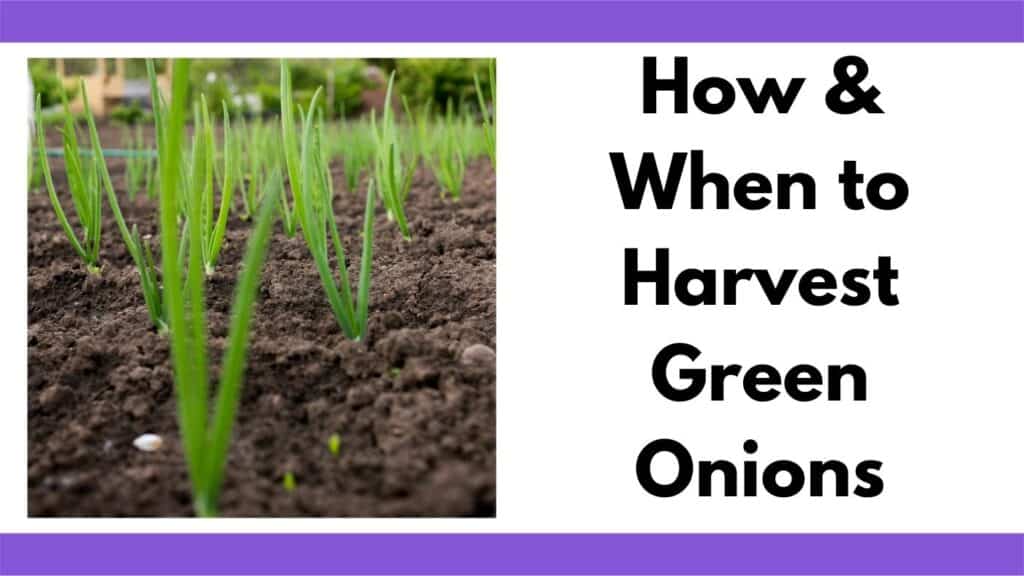 This post includes affiliate links. If you make a purchase using one of these links, Together Time Family will receive a commission at no additional cost to you.
What Are Green Onions? A Veggie of Many Names
Green onions are essentially immature onions that are harvested mainly for the greens but also for the tiny bulbs. One of their best benefits is that they mature quickly and give you something fresh to pick early in the season.
You can use any type of onion seed to grow green onions, or you can opt for a specific type like bunching onions or scallions. Both of these varieties naturally form small, slender bulbs instead of the larger, fatter ones you would expect from regular onion varieties. Bunching onions can grow surprisingly large, though, if you let them. I've grown bunching onions that were over an inch in diameter.
Though they aren't exactly the same, you'll often hear the names 'green onions,' 'scallions,' and 'bunching onions' used interchangeably. (And to make it more confusing, some gardeners call them spring onions!) There are also different varieties of green onion, including crimson ones: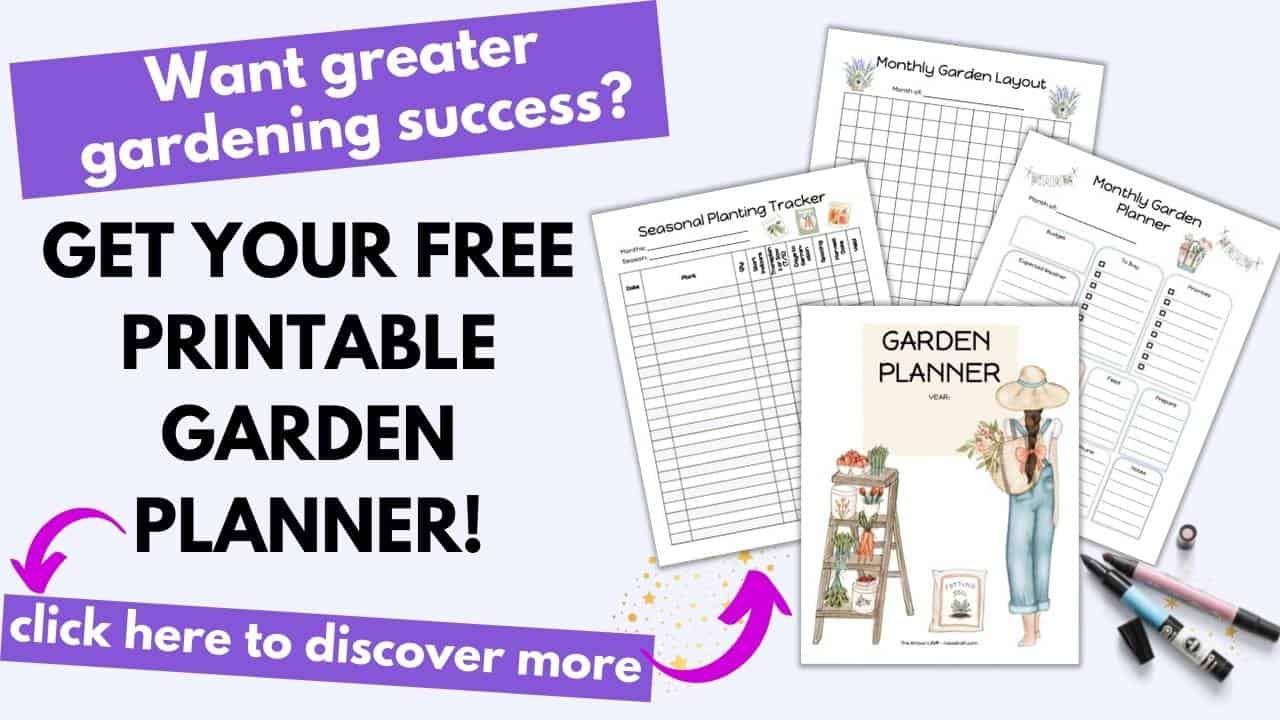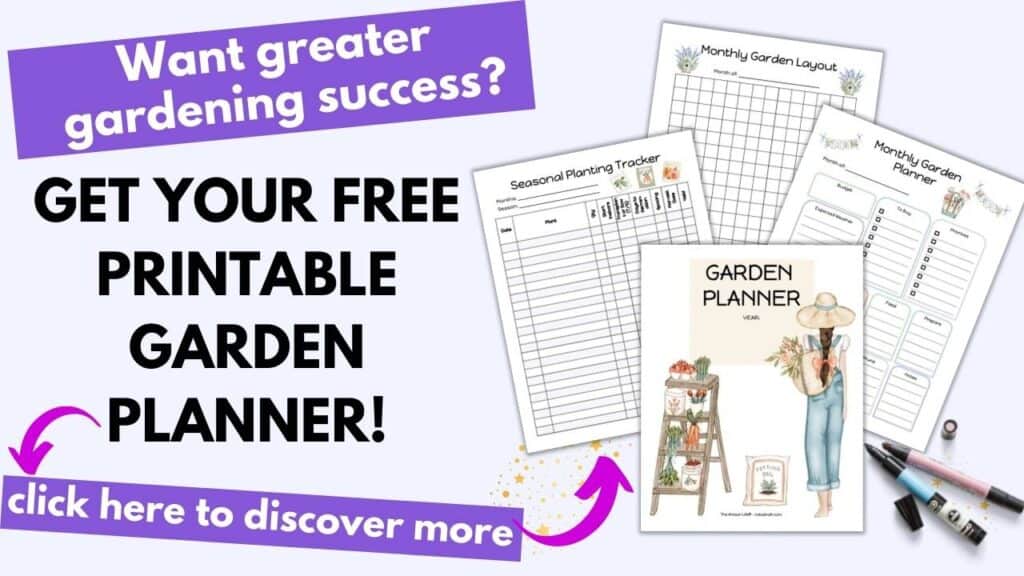 All you need to know is that any of these types of onions can successfully be grown as green onions. The key is simply to harvest when the bulbs are still slender and the greens are tender.
Surprisingly, bunching onions can be grown hydroponically, too. Please excuse my messy grow tower, this was right before I pulled everything for a cleaning and reset.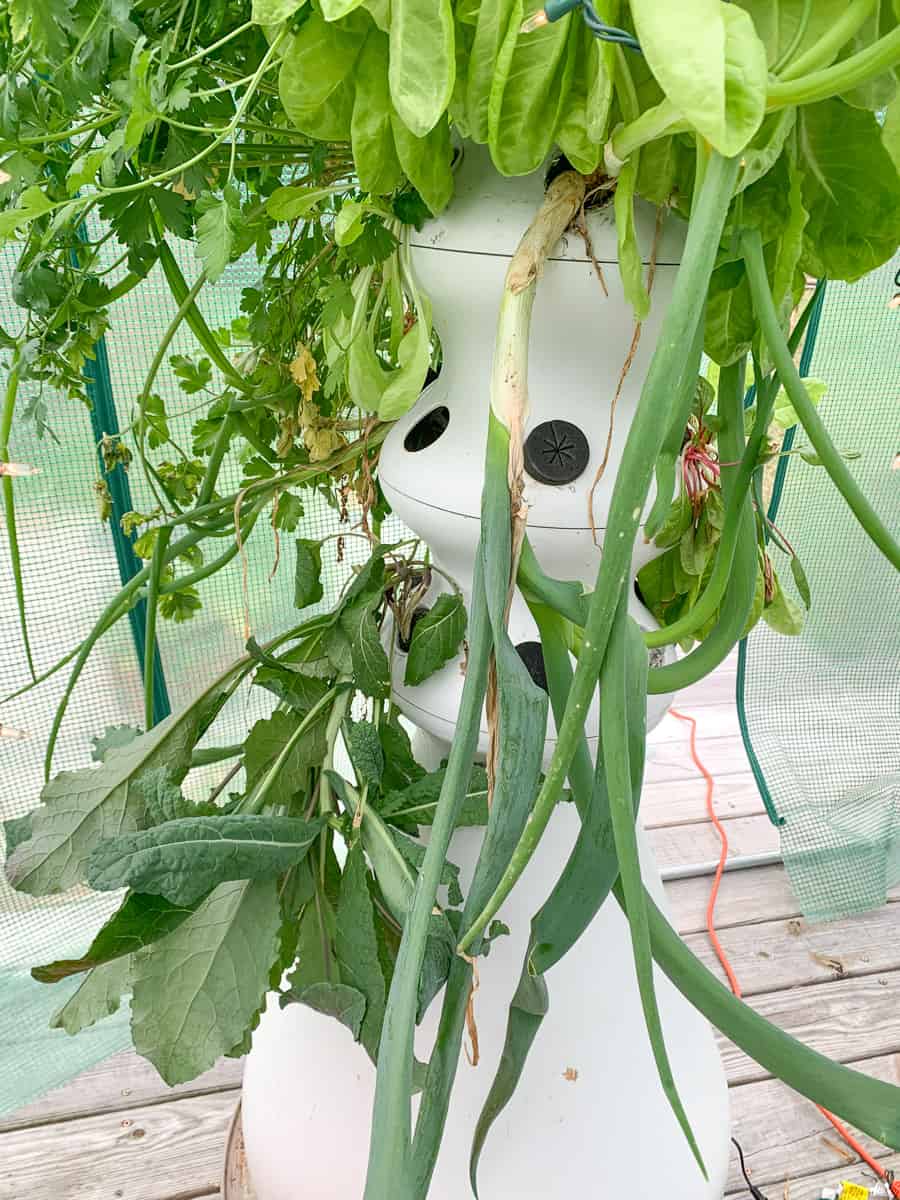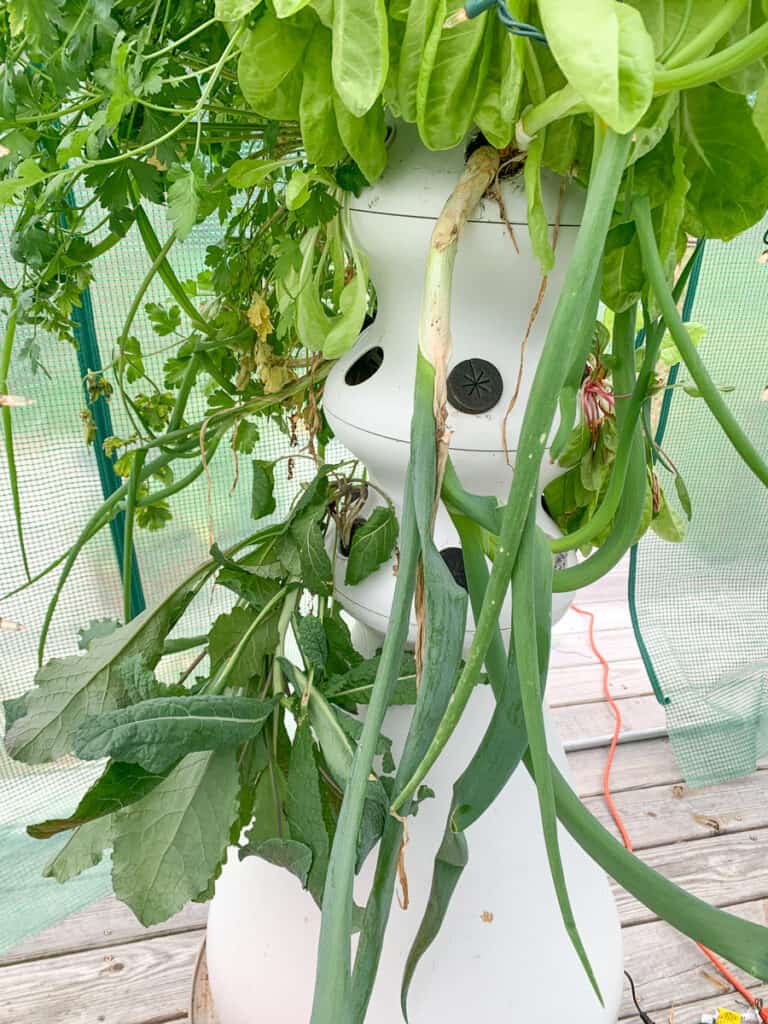 When to Harvest Green Onions
Unlike other vegetables, there's no specific timeline for harvesting green onions. Much of it depends on personal preference.
If you start your green onions from seed, they will usually take about 6-8 weeks to be mature enough for a first harvest (plants or sets may be ready sooner). For the most part, you'll want to look for the leaves to be about pencil-sized before you start picking them. However, you can harvest them smaller. I prefer them larger for cooking, smaller for garnish.
Once you start harvesting, you can continue to do so for several weeks until the leaves start becoming less tender.
A trick to keep in mind for a continuous harvest all season is to plant your seeds in succession. Start your first round in early spring (or even in winter, if you live in zone 8 or 9), the next round a few weeks later, and so on. This way, you'll have new plants ready just as the older ones are getting past their prime. Here is a tiny sprouting green onion planted in January, zone 8a: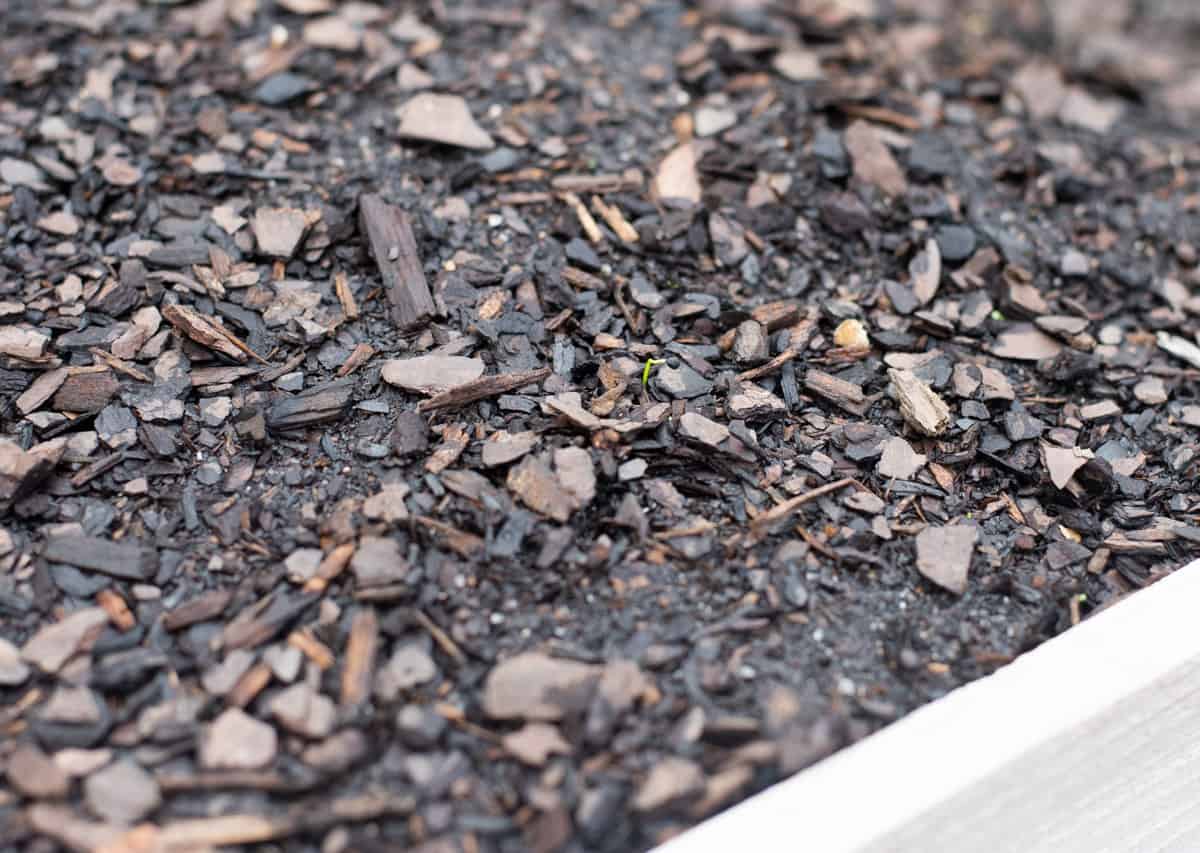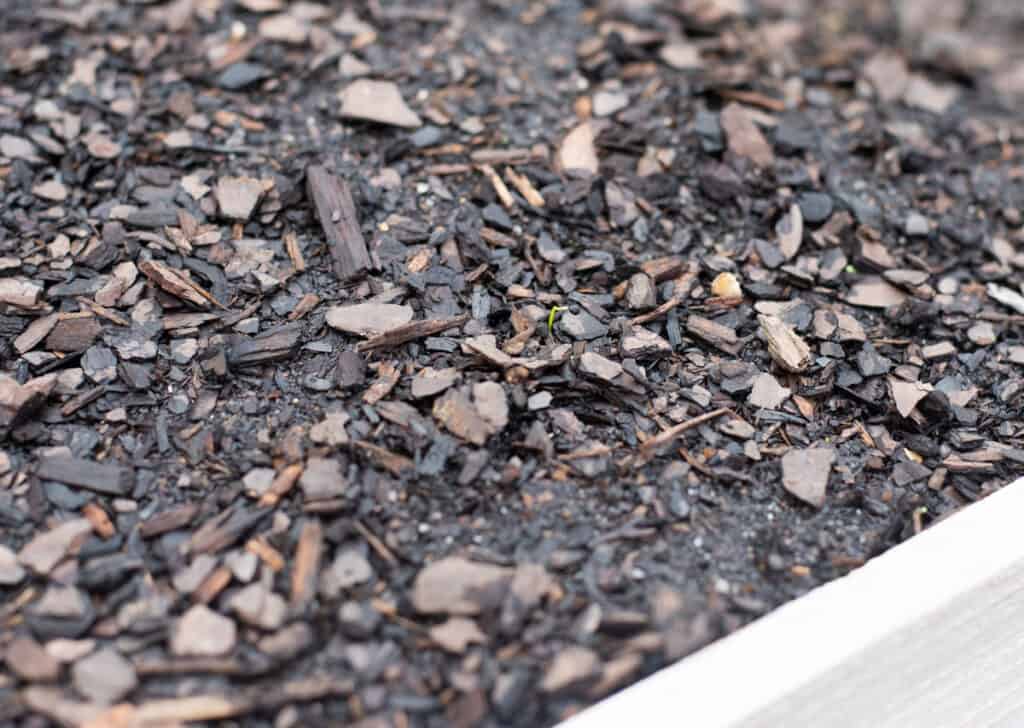 How to Harvest Green Onions
When the time is right, there are two main ways you can harvest your green onions.
You can either only trim the leaves and allow the plants to keep growing and producing, or you can harvest the entire plant to get both the leaves and the bulb. Here's a little more on each method.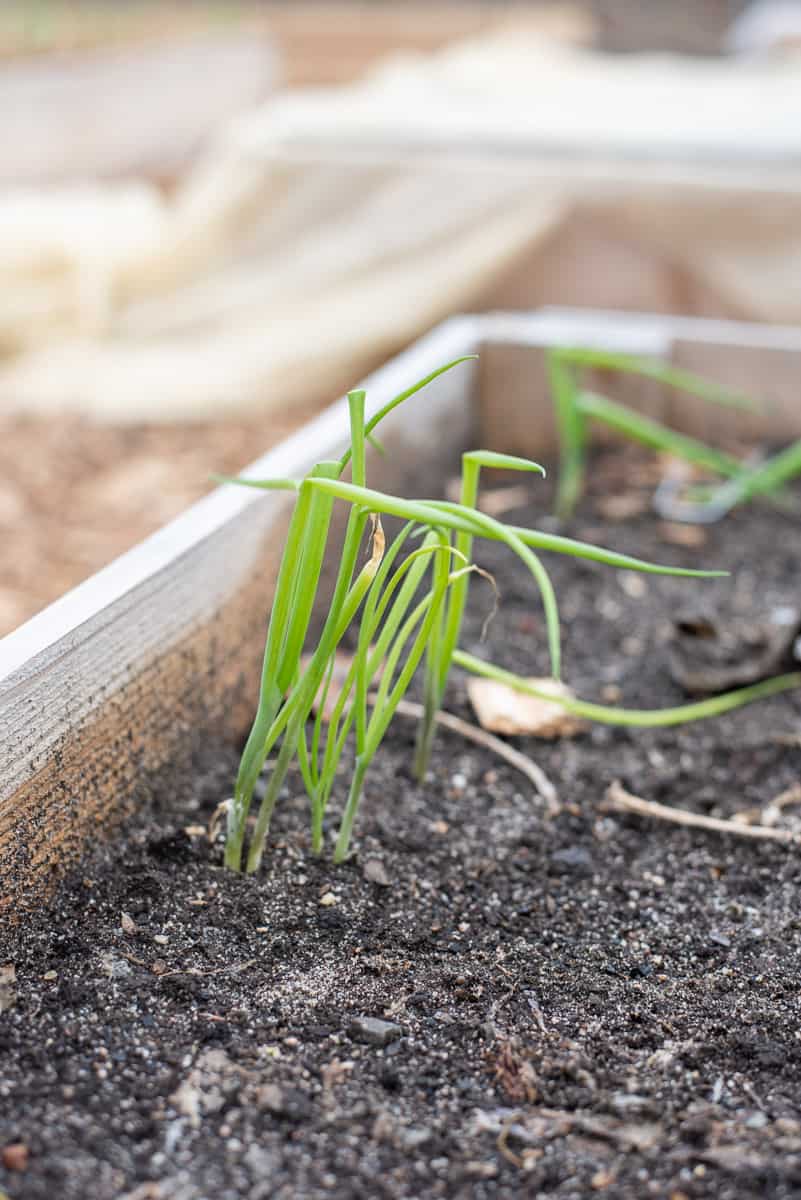 Harvesting the Leaves
The leaves of green onions have a lot of good onion flavor all on their own, although it won't be as strong as a full-size bulb.
To harvest the leaves, simply grab a small bunch of them and snip them off about halfway down. You can do this as often as you need them, but be sure to leave at least ⅓-½ of each plant intact so that it has enough energy to keep growing. I use my Fiskars micro-tips. No joke, my daughter (four at the time of writing) loves green onions so much she just pinches them off and eats them straight out of the garden.
Sale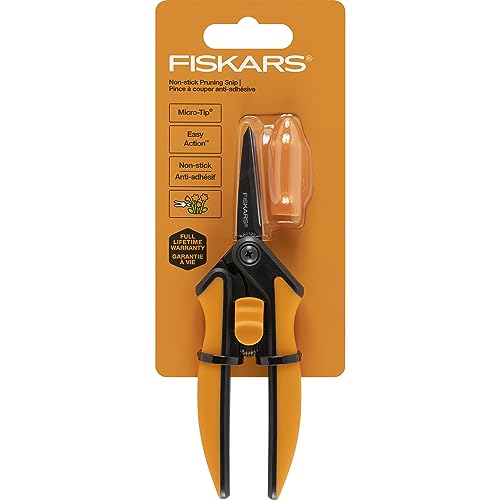 Fiskars Micro-Tip Pruning Snips - 6" Garden Shears with Sharp...
GARDENING ESSENTIAL: Stainless steel blade plant shears ideal for a variety of pruning tasks like cutting flower stems, maintaining your herb garden,...
POWER AND PRECISION: Micro-Tip blades cut all the way to the tip for clean, healthy cuts on plants in tight spaces; Low-friction blade coating makes...
LONG-LASTING AND RELIABLE: Stainless steel blades stay sharp through heavy use and provide excellent durability for lasting value; Fiskars pruning...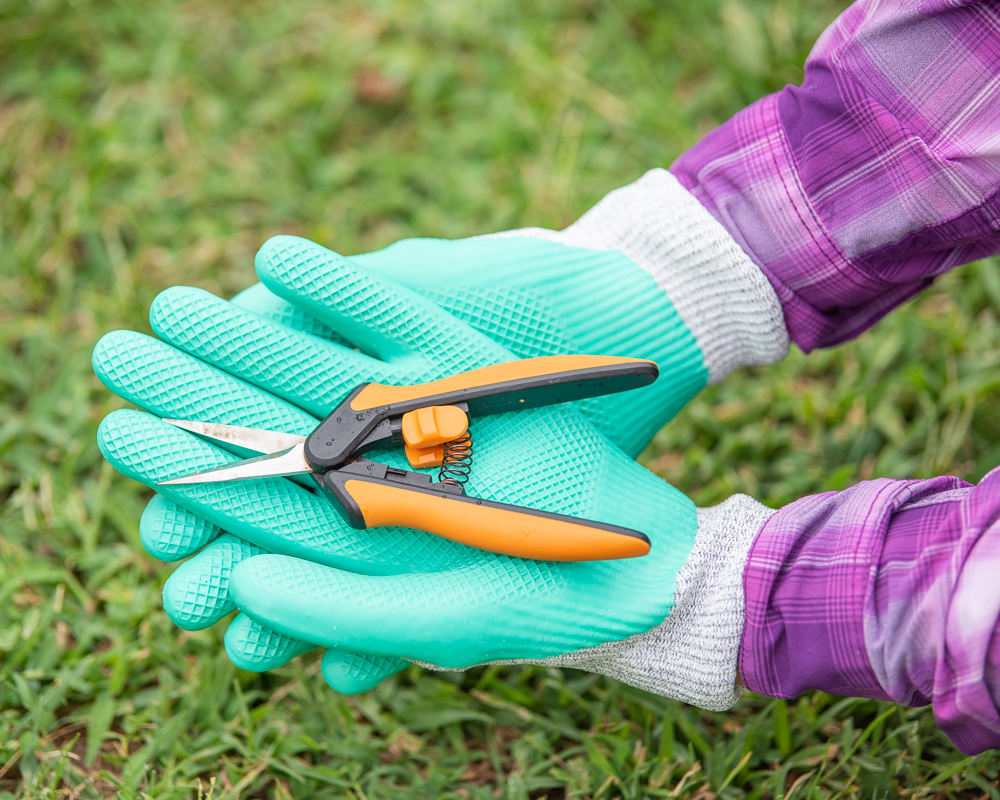 If you are growing scallions as green onions, your plants are perennial, so you'll be able to continue harvesting leaves most of the season. If you are growing a regular onion variety, you'll want to harvest the rest of the leaves before they get too big and thick.
Harvesting Whole Green Onions
Many gardeners enjoy harvesting the bulb of green onions along with the leaves, since the white stalk has even more onion flavor.
This harvest method is very easy. All you need to do is pull up your onions at the base when the plants are the size you want them to be. If your soil is hard, you may need to dig them up with a small trowel, but otherwise they should pull out easily.
If you plan to use this method, you can plant your green onions very close together in the garden. Pull them up regularly (largest ones first) to allow the other ones more room to grow, and you'll have a harvest that lasts for weeks!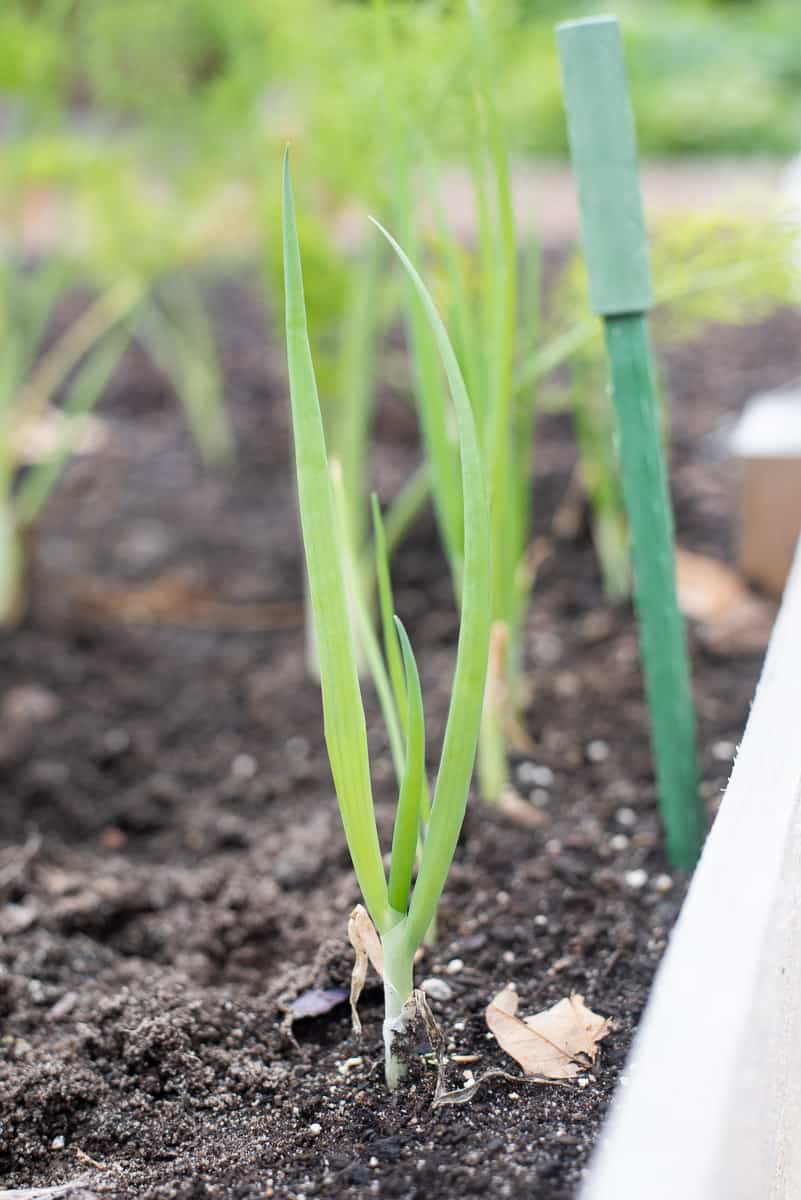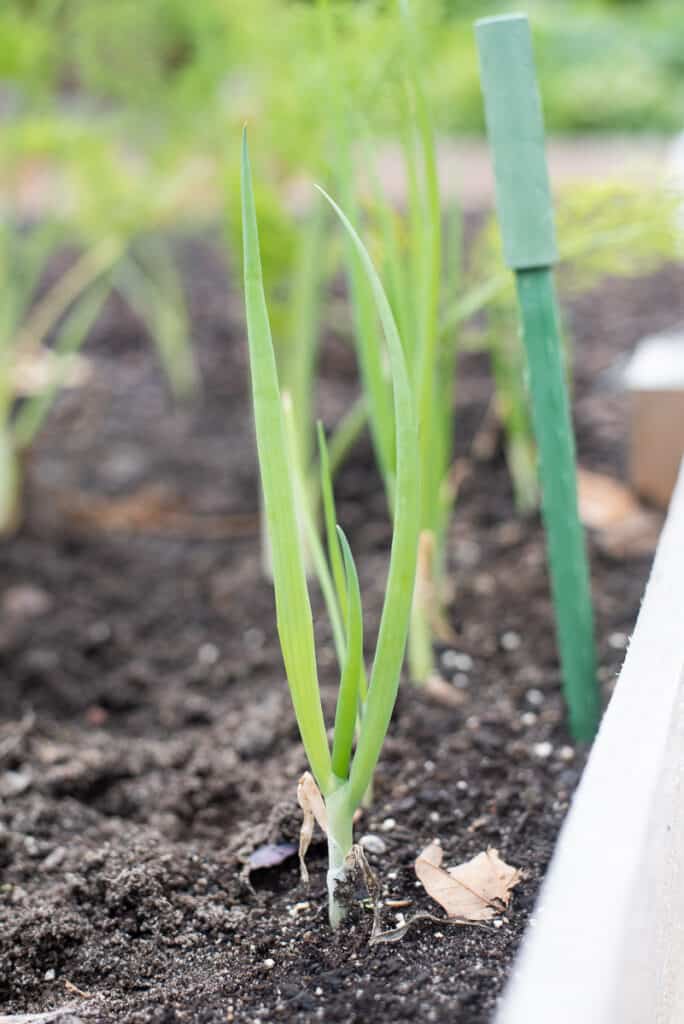 Tips for Storing Green Onions
Now that you know how to harvest green onions (and how easy it is), what do you do with a bumper crop?
Green onions won't store on the shelf for very long because they don't have the size and protective skin that full-size onions have. However, you can put them in a plastic bag and store them in the crisper drawer of your refrigerator for about 10 days. Instead of a plastic bag, I frequently use Debbie Meyer Green Bags: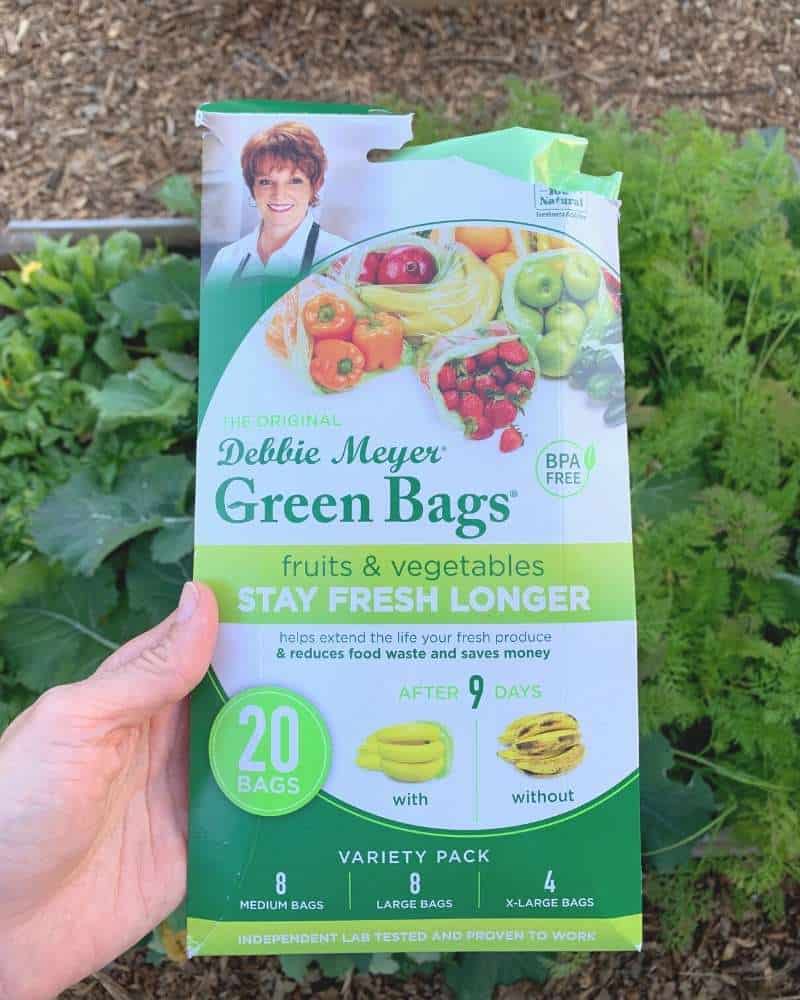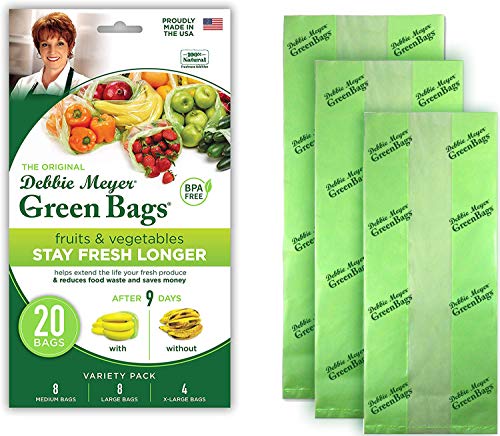 Debbie Meyer GreenBags 20-Pack (8M, 8L, 4XL) – Keeps Fruits, Vegetables,...
Debbie Meyer GreenBags extend the life of your fresh fruits, vegetables and cut flowers, reducing food waste and saving you money. Proudly made in the...
PROVEN: Independent Lab-tested, reusable bags. Proven to extend the life of fruits, vegetables and cut flowers. (Lettuce, carrots, celery, bananas,...
EFFECTIVE: Made with Debbie Meyer FoodFresh System technologies; a unique, proprietary combination of natural ingredients. BPA-free.
For longer term storage, the best option is to freeze green onions.
Start by washing the leaves and/or bulbs to get rid of any dirt. Then, chop them into rings of your desired size. Let them dry thoroughly before placing them in bags or containers and freezing them. You can also separate them into certain proportions ahead of time for easy cooking later.
Green onion leaves can also be dried and stored, although they tend to lose more flavor this way than freezing them. Although you can use a stacking-style dehydrator, an Excalibur dehydrator (or similar case-style dehydrator) is better since it's more powerful and onions have lots of water. I have the 9 tray Excalibur and I love it. It's great for making yogurt, too!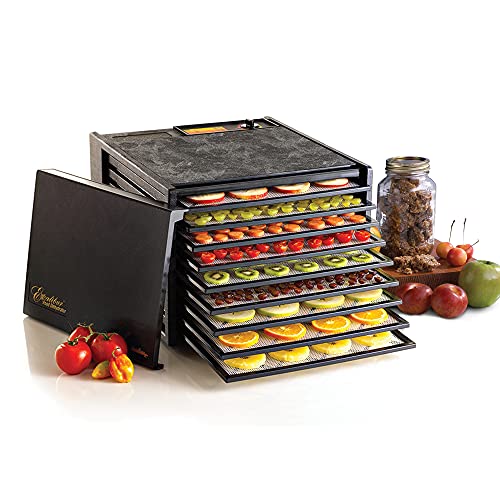 Excalibur 3900B Electric Food Dehydrator Machine with Adjustable Thermostat...
Large Capacity: Equipped with 9 easy-to-clean Excalibur dehydrator trays, this large food dehydrator boasts 15 square feet of drying space
Accurate Temperature Control: Features a built-in on/off switch and adjustable thermostat with a range of 105 to 165 degrees F – low enough for...
Low & Slow for Immune Boost: The perfect dehydrator for food and jerky, dried fruit leather, fruit roll-up puree, pet treats, homemade yogurt,...
If you really enjoy growing this rewarding crop, you can also bring a few green onion plants inside for the winter and get a fresh harvest during the coldest months! This is only necessary if you live in zone 5 or colder – green onions are hardy in zones 6-9. The photos in this post were taken in 8a in January.
I hope you enjoy using your delicious, homegrown onions!
Cool Weather Crops to Grow
Spring, fall, and even winter can be a fantastic time for gardening. Discover these delicious cool weather crops for your year-round vegetable garden!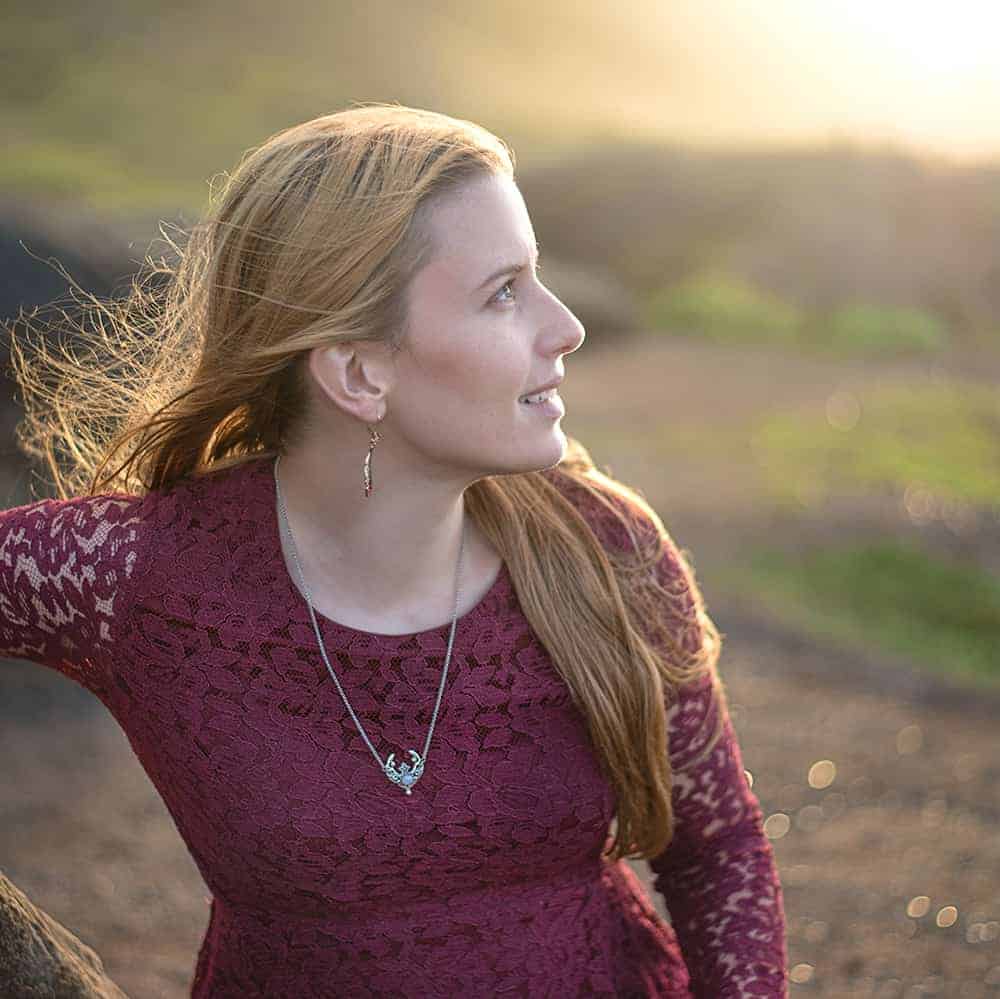 Natasha Garcia-Lopez is an avoid home-gardener and proud owner of 88 acres of land in rural West Virginia. She was a member of the Association for Living History Farms and Agricultural Museums for many years and is currently enrolled in the Oregon State University Master Gardner Short Course program so she can better assist you with your gardening questions.She holds a certificate in natural skincare from the School of Natural Skincare.