Are you considering cabbage for your spring or fall garden? Discover everything you need to know so you can plant and grow cabbage successfully!
Cabbage can be a somewhat tricky vegetable to grow. It can't be planted too late or hot weather will ruin your crop, and there are several pests that look at cabbages as a tasty snack.
That being said, knowing a little about the conditions cabbage likes to grow in will go a long way. And learning a few tricks for keeping bugs and other pesky critters away will ensure that you're the one who gets to eat your harvest.
Here's what you need to know about how to plant and grow cabbage successfully.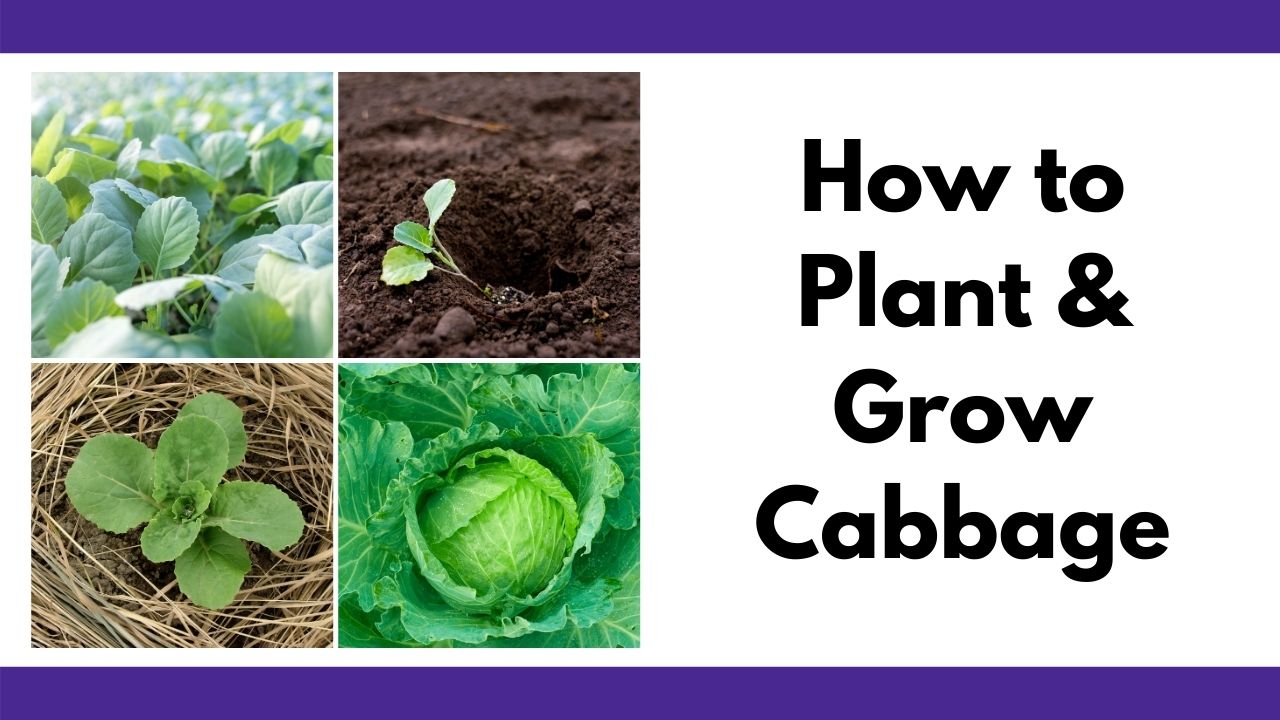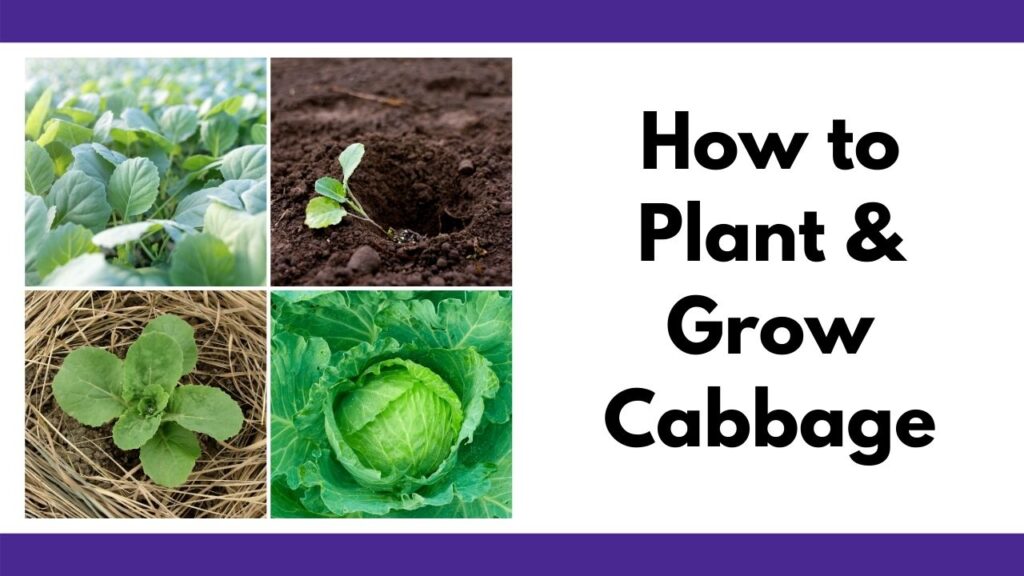 This post includes affiliate links, which means I may earn a commission on purchases made at no additional cost to you.
Once a common household staple, cabbage fell out of favor and was looked down on as somehow less refined than other vegetables.
Nowadays, we know how nutrient-rich the heads are and have rediscovered the value of sauerkraut and traditional cabbage dishes. Cabbage is packed with nutrients, including significant quantities of vitamins K & C. (source)
Red or "purple" cabbage varieties are especially high in antioxidants called anthocyanins. Lenarn more about purple vegetables and anthocyanins in this post.
In the plant world, this humble vegetable belongs to the Brassica family and is closely related to broccoli, cauliflower, kale, and Brussels sprouts.
Cabbage growing conditions
Like other Brassicas, cabbage needs cool weather to grow in and will bolt if the weather gets too hot, ruining your crop. Here's a look at this and other important factors to keep in mind before you plant:
Timing – It's critical to take advantage of the cool weather season wherever you live.

For spring planting, cabbage can go in the ground 2-3 weeks before your last average frost date.
For fall planting, it's best to sow seeds in mid to late summer.
If your winters are very mild, you can even try planting in fall for a winter harvest. I've seen some beautiful winter cabbages in zone 8A, for example.
Cabbages can also be grown in cold frames over winter in cooler climates. The Year Round Vegetable Gardener is a fun, modern resource for planting edible crops all year. (The author is in Canada, so if she can make it work, you can, too!)

Nutrients – Cabbage is a heavy feeder, meaning it likes a nutrient-rich soil. Mix compost or aged manure into your soil before planting to make sure plants will grow well.

Stop fertilizing cabbage after the heads start to firm in order to prevent splitting.

Drainage – A lot of plants don't like wet feet, but this is especially true for cabbage. Heads will split and rot if there is standing water for any length of time, so good drainage is critical. You can amend with sand or compost to improve drainage.

If you live somewhere especially wet in the winter, like the PNW, grow cabbage in raised beds to improve drainage.
You can also add something like perlite or vermiculite to lighten the soil and improve pore space.

Sunshine – Like many other vegetables, cabbages need full sun to grow well. It's preferable to give them 8-10 hours or more a day, but make sure plants get at least 6 hours of sun.
Sale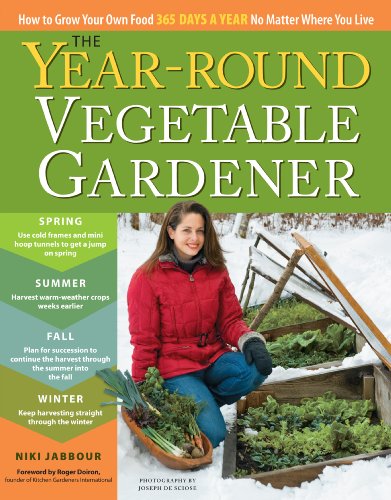 The Year-Round Vegetable Gardener: How to Grow Your Own Food 365 Days a...
No matter where you live or what season it is (even winter), you can enjoy fresh produce right from your garden with this helpful book.
Full of techniques for year-round growing and harvesting. Gives you information for what to plan and when.
Explains the equipment you need during the cold seasons.
Here I am with a big bag of perlite that I worked into the soil before planting my cole crops this year. Perlite does not hold water or contain nutrients, but it lightens soil and allows it to drain better. If you have wet weather and cabbage in raised beds, adding perlite can help keep your cabbages healthy and happy. You can also use a mixture of coconut coir and perlite. Coco coir does hold moisture.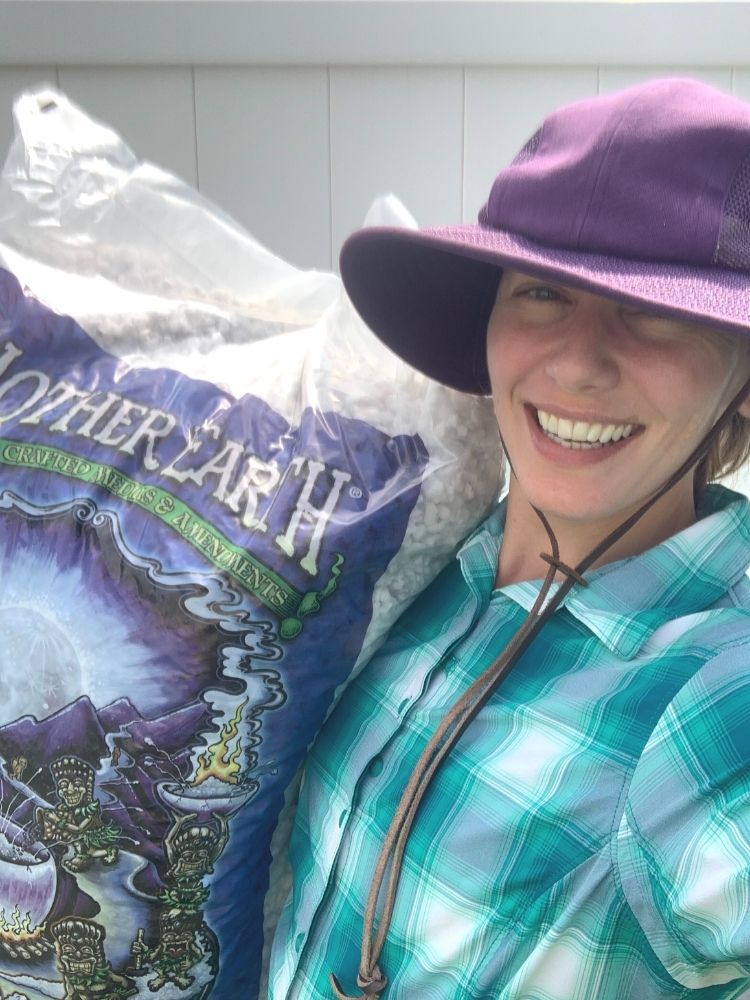 How to start cabbage from seed
Although you can direct sow cabbage seeds outdoors, it's preferable to start your plants indoors in the spring or buy transplants from a local nursery. This gives plants a better chance to mature before pesky insects make it to your garden.
The good news is that cabbage is easy to start from seed. You'll just need a seed starting tray filled with a soilless mix and some grow lights or a sunny window.
Start your seeds 6-8 weeks before your last average frost date for a spring planting. For a fall garden, plant start your cabbage seeds 11-12 weeks before the expected first frost.
Sow cabbage seeds in your trays ¼" deep and keep the soil moist until seeds germinate. Give seedlings lots of light and some air circulation from a fan as they grow.
I personally use Root Riot cubes placed in trays to start my indoor seeds. I use this system both for plants I'll be transplanting to soil and plants started for my hydroponic grow tower. I have two clip-on grow lights that are easy to position and use a small battery operated USB chargeable fan for air.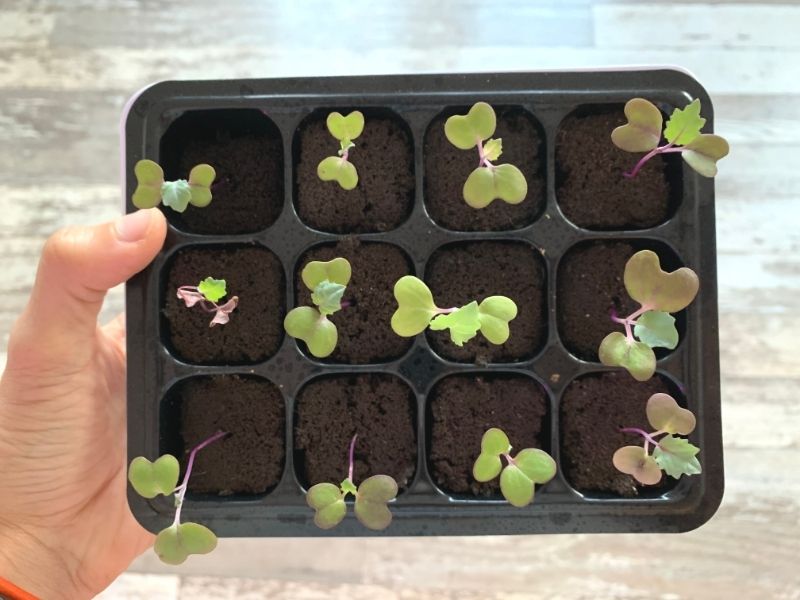 Your transplants will be ready to go out when they reach about 4-5" in height.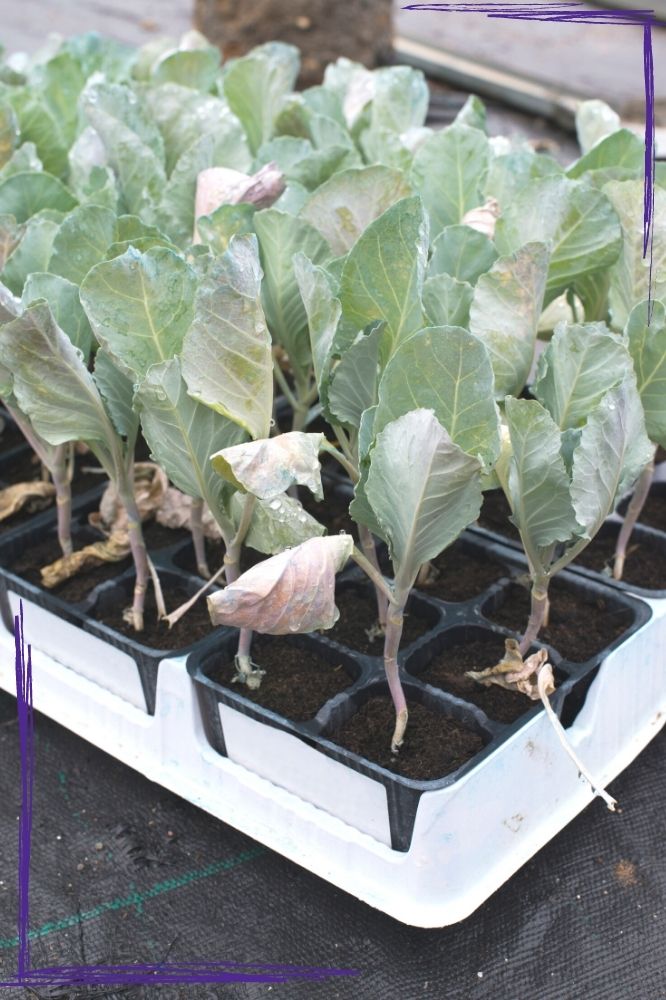 If you do want to start seeds outside in spring or late summer, simply sow your seeds ¼-½" deep in prepared soil. You can put seeds out in spring 2-4 weeks before the last frost. (The traditional sowing time for cabbage in northern areas used to be St. Patrick's Day.)
Cabbage Varieties
Cabbage Varieties to Try
There are plenty of cabbage varieties out there. If this is your first time growing this crop, look for disease resistant and/or early maturing cultivars to give yourself the best chance for success.
Many of the cabbages on this list are early cabbages, but a couple aren't so make sure to read the description.
How to Plant and Grow Cabbage
When it comes to planting your cabbages, spacing is one of the most important parts. Overcrowding your plants invites fungal diseases in, which cabbages are prone to.
Most varieties should be spaced 12-24" from each other. If you're planting in rows, leave 3' of space between each row.
Cabbages can take some frost, but their ideal growing temperature is in a range of 60-65°F. If you started seeds indoors, make sure you harden plants off for a week before planting in the ground.
Cabbage growing tips
Once you get your cabbages off to a good start, here's how to keep them going:
Applying a thick layer of a lightweight mulch like straw will help keep soil moisture consistent and cut down on weeds. It will also help protect the roots of your plants once the sun starts to get hot in the summer. However, you might want to wait until after the rainy season has ended to apply. Applying mulch when it's already wet outside will just create a magnet for slugs.
Cabbage takes up a lot of nitrogen from the soil early on. Fertilizing with a nitrogen heavy fertilizer in the first month or month and a half can really help your crop. The Down to Earth blood meal fertilizer is a great, organic choice for nitrogen-loving leafy vegetables like cabbage.

If you grew peas, beans, or other nitrogen-fixers in your garden last year, plant your cabbage where these used to be.
As noted above, stop fertilizing once cabbage heads start to firm.

Inconsistent moisture is one of the reasons cabbage heads will split. You can water plants during dry spells to help prevent this. Mulch will help as well. Cut off supplemental watering about a week before harvest time.
You can skip dealing with a lot of pests simply by using floating row covers over your cabbage plants. These are lightweight fabrics that are held up over plants by hoops or a wire frame. Row covers allow air circulation, water, and sunlight to get through to plants, but exclude flying pests like cabbage moths.
Rotate your cabbage patch every year to help prevent diseases from building up in the soil.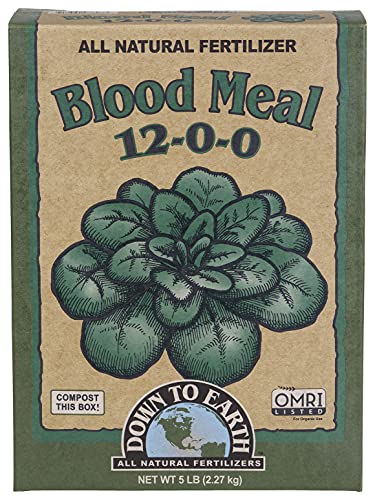 Down to Earth Blood Meal Fertilizer Mix 12-0-0, 5 lb
Down To Earth Blood Meal is a five pound box of fertilizer with 12-0-0 formula and is listed by the Organic Materials Review Institute (OMRI) for use...
Blood Meal is one of the quintessential, traditional organic fertilizers that promotes rapid vegetative growth and helps compost piles heat up and...
Nitrogen is essential for all types of growing plants and an adequate seasonal supply ensures plenty of shoots, flowers, fruits, vegetables and is...
Dealing with cabbage pests and diseases
Even after you figure out the perfect method for how to plant and grow cabbage, you still have to deal with the many pests that these plants attract.
If you planted early enough, your plants might avoid the worst of the insects, but cabbage loopers, cabbage worms, root maggots, and slugs are sure to show up at some point.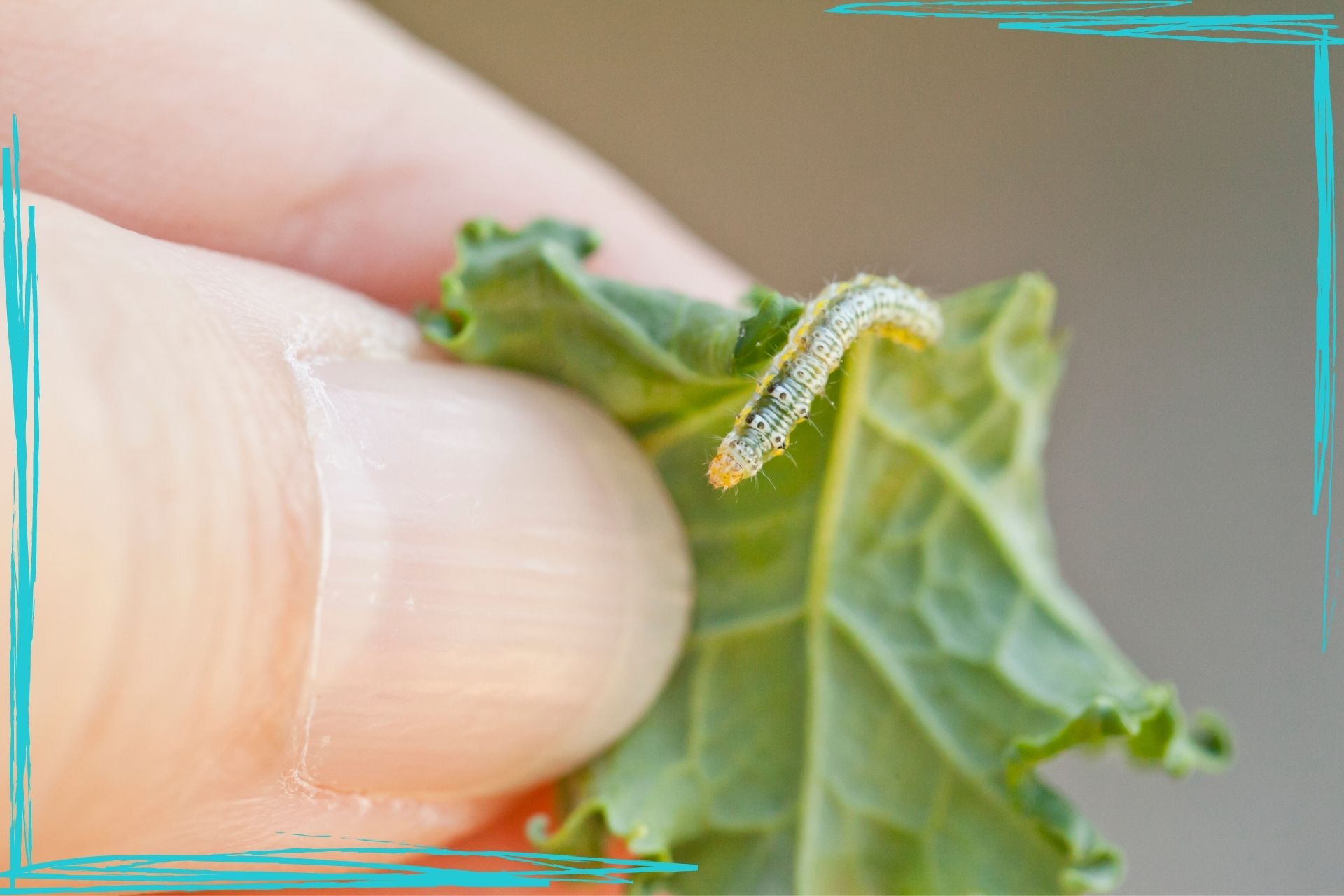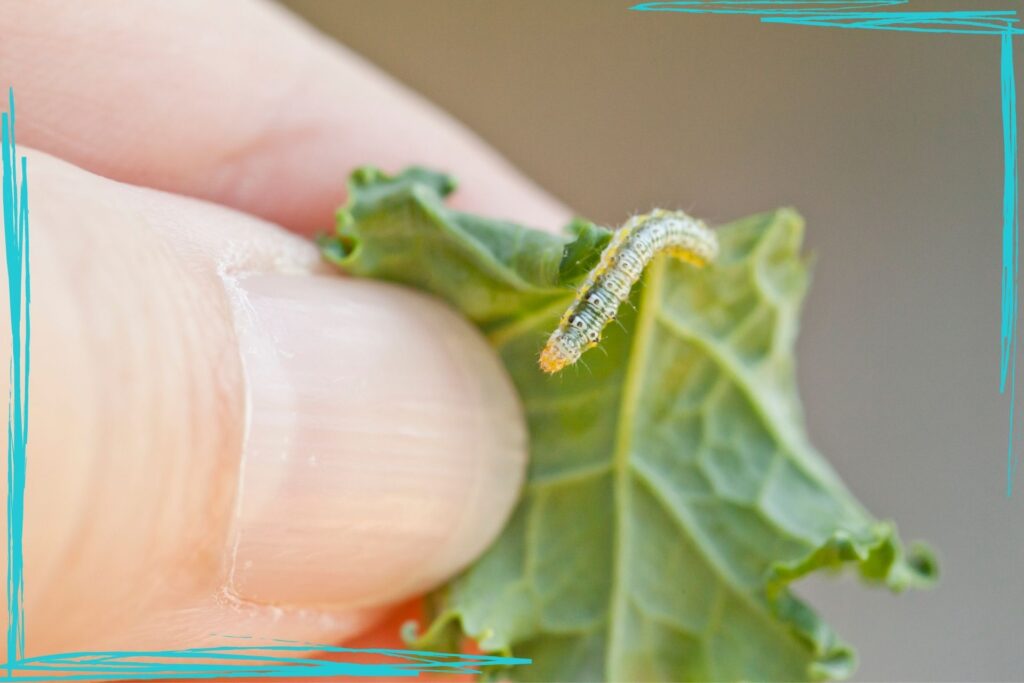 As mentioned, row covers are the best way to keep your plants protected from the flying insects that will hatch all the various worms and maggots. You can also opt to handpick worms as you see them or use an organic control method like Bacillus thuringiensis.
In order to be effective, row covers must be secured all the way around the bed. I never manage complete control with row covers, but they definitely help. A young seedling can be devoured by a hungry cabbage worm in no time at all.
BTK is a helpful way to control a cabbage worm or cabbage looper infestation, but may not work in time to save new seedlings because the caterpillar must ingest it. Make sure to pick off (or just squish) as many caterpillars as you can, especially if your plants are young.
BTK, shorthand for Bacillus Thuringiensis var. Kurstak, is a naturally occurring bacteria that selectively kills several types of leaf-eating caterpillars (including cabbage loopers). BTK spray does not harm bees, ladybugs, or other beneficial insects and does not hurt birds that consume infected caterpillars.
Slugs are a different story and won't be deterred by row covers. They thrive on damp conditions and easily devour seedlings, so protecting young plants in spring is key.
You can try various slug traps and slug bait to lure these pests away from your cabbages, such as crushed egg shells or coffee grounds. The theory is that the sharp edges are hard for slugs to crawl over. Some gardeners report success with these deterrents, other's don't.
A great way to kill slugs is by setting up slug traps. Many slug traps make use of beer, but you can also make your own slug trap with a flour, sugar, and water mixture:
Another way to control slugs is with the product Sluggo. Sluggo's active ingredient is iron phosphate and it is cleared for organic gardening. Make sure you don't accidentally get the "plus" version of the product, which also includes spinosad.
Sale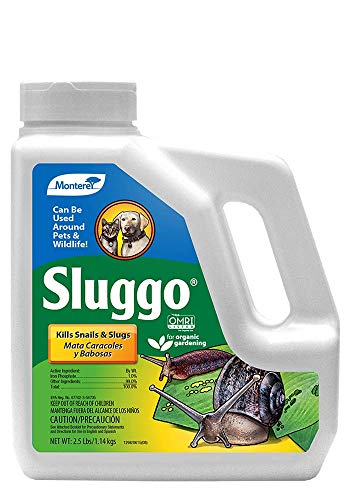 Monterey - Sluggo - Wildlife and Pet Friendly Insects, Snail & Slug Killer,...
ORGANIC SLUG AND SNAIL CONTROL - Sluggo is one of the best snail and slug control products to protect your plants from snail and slug damage. Use in...
FOR ORGANIC GARDENING – OMRI Listed for Organic Gardening. Organic Materials Review Institute reviews products to ensure it complies with all...
PETS AND WILDLIFE - Sluggo can be used around pets and wildlife. It contains iron phosphate, which naturally occurs soil, and attracts slugs and...
Cabbage diseases
Cabbages are most susceptible to fungal diseases like clubroot, black rot, and downy mildew. Prevention is much better than treatment when it comes to these plant diseases.
Buy disease-resistant varieties if possible and follow spacing requirements to give your plants plenty of healthy airflow. Make sure soil is well-drained and avoid continually planting Brassicas in the same area of your garden.
According to Brett Markham, author of, Mini Farming, many fungal diseases can be controlled if caught early and treated aggressively by pruning, and use of anti-fungals like copper sulfate, neem oil, baking soda, and garlic oil.
Copper sulfate can treat a variety of cole crop diseases, but not all of them. This cole crop disease fact sheet from Clemson University has information about common diseases for cabbage, broccoli, and cauliflower.
If you need to remove a plant with a fungal disease, you must be careful not to spread the (microscopic and invisible) spores all over your garden when you pull it and take it to the trash. Markham advises spraying plants with a mix of:
2 tablespoons of castile soap
1 tablespoon of copper sulfate
1 tablespoon of lime
1 tablespoon light horticultural oil
1 gallon of water
Spray the plants until they're wet, but not dripping, then remove them.
This mixture helps both kill fungal spores and ensure they don't spread across your garden. Do not add affected plants to your compost pile unless you have a healthy thermophilic pile and long adequate times. Always wash your hands and sterilize your tools after handling diseased plants and do not plant the same crop in the affected area again during the next two years (minimum).
When to harvest cabbage
Harvest time depends on two factors: the maturing time for the variety you planted and how large you want the heads to get.
You can harvest any time after cabbage heads get to the size and firmness you're looking for. In fact, the earlier you can harvest, the less time your plants have to get eaten by pests or infected with a disease.
Ready to harvest cabbages should have firm heads with fully closed inner leaves. The outer leaves will always be floppy and open. If the inner head has loose leaves and feels loose when you squeeze it, your cabbage is not ready to harvest yet.
Make sure to refer to your seed packet for information about how large your cabbages should get.
How to harvest cabbage
It's best to harvest cabbage early in the morning, before the leaves have a chance to wilt.
Use a sharp knife to cut the head off at the stem. Leave a couple of inches of stem on the cabbage, but leave the roots in the ground. In a couple of weeks you may start to see new growth and "side shoots" starting to form so you can get even more edible leaves from your cabbage plant!
Peel off the large (probably worm-holed) floppy outer leaves and cut off the stem before storing.
Once you harvest your cabbage, it's up to you how to enjoy it: sauerkraut, coleslaw, casseroles, etc.
And don't forget that getting a feel for how to plant and grow cabbage successfully takes a little time. If your crop didn't turn out perfectly, there's always next year, and you'll be even better at it then!
Herb and Vegetable Harvest Tips
Not sure when your vegetables are ready to pick? Or how to harvest your herbs without killing the plant? Discover these herb and vegetable harvesting guides!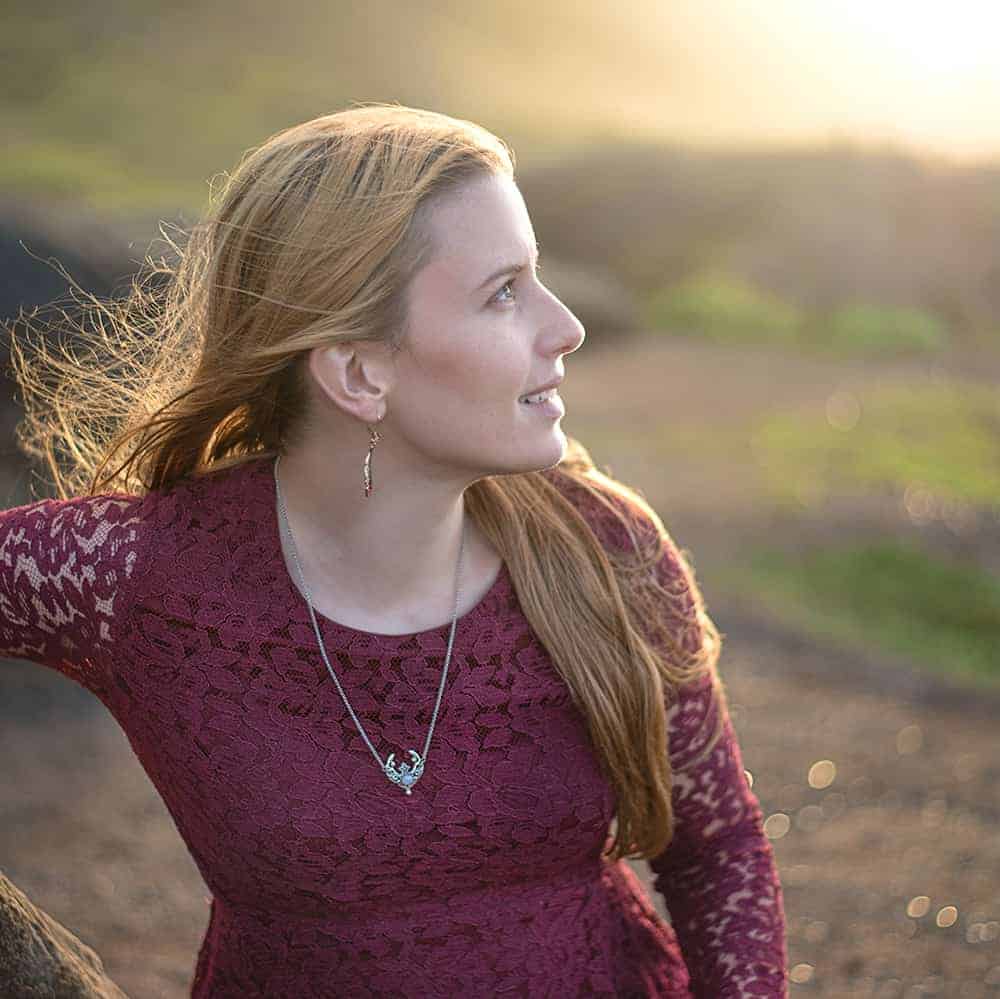 Natasha Garcia-Lopez is an avoid home-gardener and proud owner of 88 acres of land in rural West Virginia. She was a member of the Association for Living History Farms and Agricultural Museums for many years and is currently enrolled in the Oregon State University Master Gardner Short Course program so she can better assist you with your gardening questions.She holds a certificate in natural skincare from the School of Natural Skincare.