Broccoli is a cool-season crop that can take a bit of practice to grow successfully but is well worth it when you do. Discover these tips for how and when to harvest broccoli, plus the best ways to store it.
Spring is the normal planting time for broccoli, but you can also plant it midsummer for a fall crop. The plants start to bolt as hot weather comes on, so knowing when to harvest broccoli is important. Just as important is saving your crop from hungry bugs (and other critters).
These tips for growing and harvesting broccoli will help you make the most of your crop.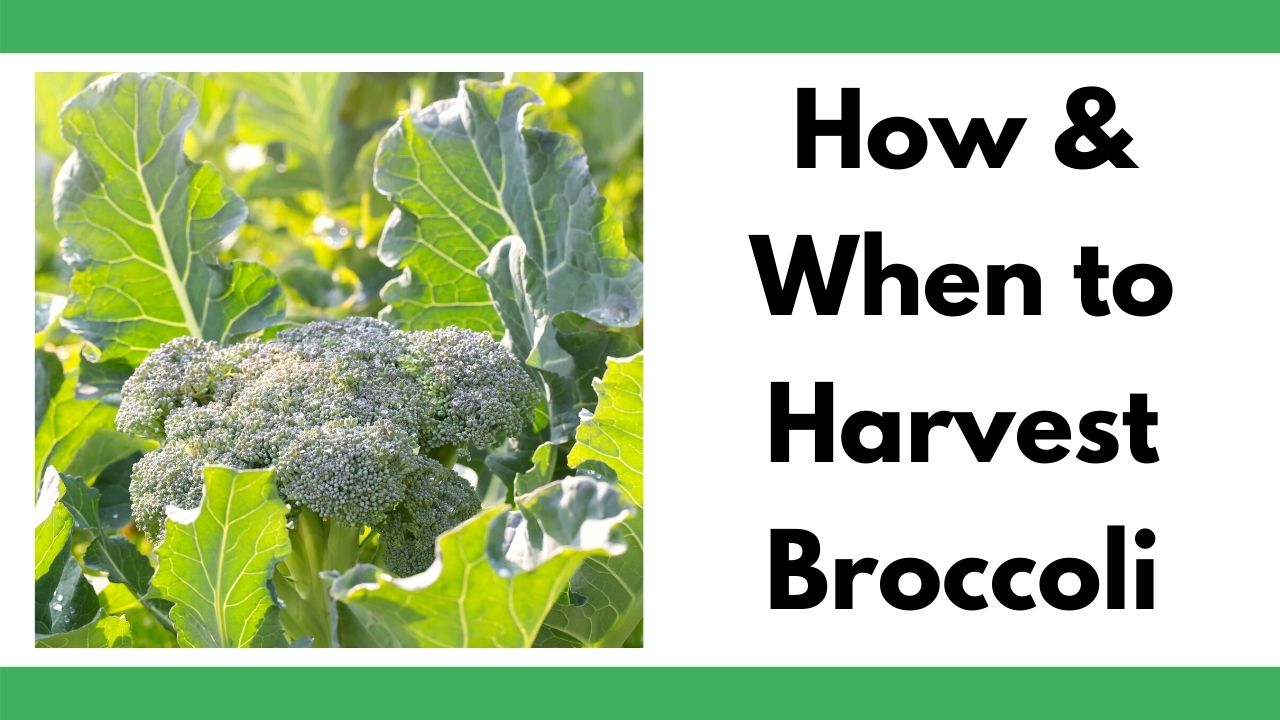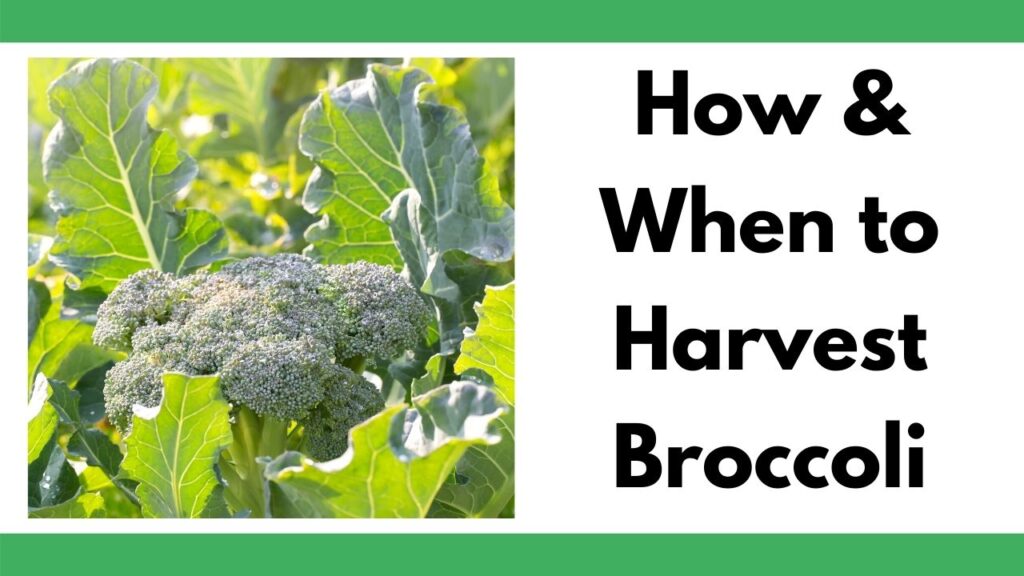 Tips for growing broccoli
This post includes affiliate links. If you make a purchase using one of these links, Together Time Family will receive a commission at no additional cost to you.
Broccoli is not a hard vegetable to grow, but without the right timing or conditions you might end up with tiny heads or plants that bolt before you're ready.
Here are some broccoli growing tips:
Get a jump on it– Give your plants a head start by either starting them from seed indoors or by buying transplants. You want to give them as much time as possible to mature before bugs and warm weather come along.
Spacing– Broccoli is a cool-season crop, which means it usually does most of its growing during the wettest time of year. Keep plants 12-20" inches apart and rows 3' apart. This helps keep your plants healthy, cuts down on fungal diseases, and yields bigger heads.
Row covers– Broccoli and all other Brassicas are a magnet for worms. Cabbage loopers and cabbage worms are the two biggest pests and will happily eat through all of your plants. While you can handpick them off your plants, it's much easier to stop them before they get there.
Have you ever noticed those cute white butterflies that float around in late spring and summer? They are actually responsible for laying the eggs that hatch into cabbage worms. You can stop this from happening by using row covers to protect your broccoli plants. They let sun and water in but keep flying insects (and therefore worms) out.
Cabbage worms are voracious munchers that will snarf their way through your broccoli, cabbage, kale, turnips, radishes, and even other crops.
Depending on the time of year type of broccoli you're growing, you may want to use an insulated row cover. If the weather is warmer in spring, or you want to protect young fall plants, select an insect screen for plants to keep out unwanted pests.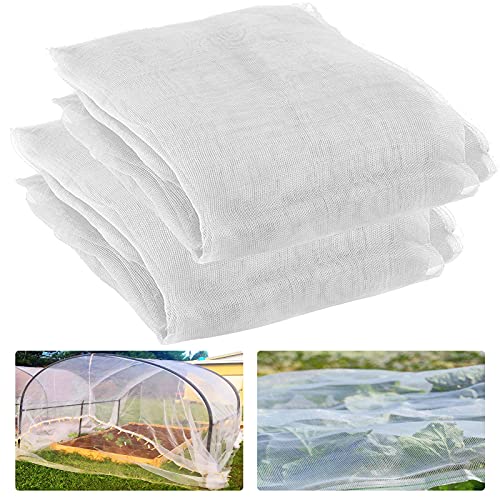 2 Pack10 ft x 6.5ft Garden Netting, Fine Garden Screen Mesh, Plant Covers...
Package Information: You will receive 2 packs of garden screen netting in the package. The size of our garden barrier netting is 10 ft x 6.5ft , which...
Premium & Durable Material: Our mesh net plant cover is made of high-quality PE material featuring sturdy and durable, which can do its job to protect...
High Permeability: The structure of garden netting is tiny reticulation, which not only can keep animals and birds out but also allow water and light...
I am personally battling cabbage loopers on my kale at the time of writing. I'm hand-checking the plants twice a day and covering them with this lightweight row cover. I didn't notice a handful of eggs before I put the covers on for the first time. #facepalm
Moral of the story: use row covers when growing broccoli, especially when it's warm enough for bugs. If you didn't use row covers on time and have cabbage loopers (also called broccoli loopers), and can't keep up with removing them by hand, your next safest bet is using BTK.
BTK, shorthand for Bacillus Thuringiensis var. Kurstak, is a naturally occurring bacteria that selectively kills several types of leaf-eating caterpillars (including cabbage loopers). BTK spray does not harm bees, ladybugs, or other beneficial insects and does not hurt birds that consume infected caterpillars.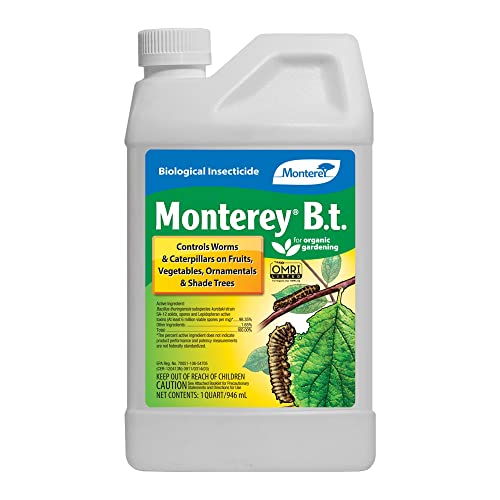 Monterey LG 6336 Bacillus Thuringiensis (B.t.) Worm & Caterpillar Killer...
INSECT KILLER - This pest control is designed for use on caterpillars and worm type insects, such as cabbage looper, bagworm, gypsy moth, fall...
FOLIAGE PROTECTOR - This insecticide is designed for use on a variety of plants including broccoli, celery, cabbage, turnip greens, mustard greens,...
SAFE FOR EARTHWORMS & BEES - When used as directed, Monterey B.t. has no effect on birds, earthworms, or beneficial insects such as honeybees or...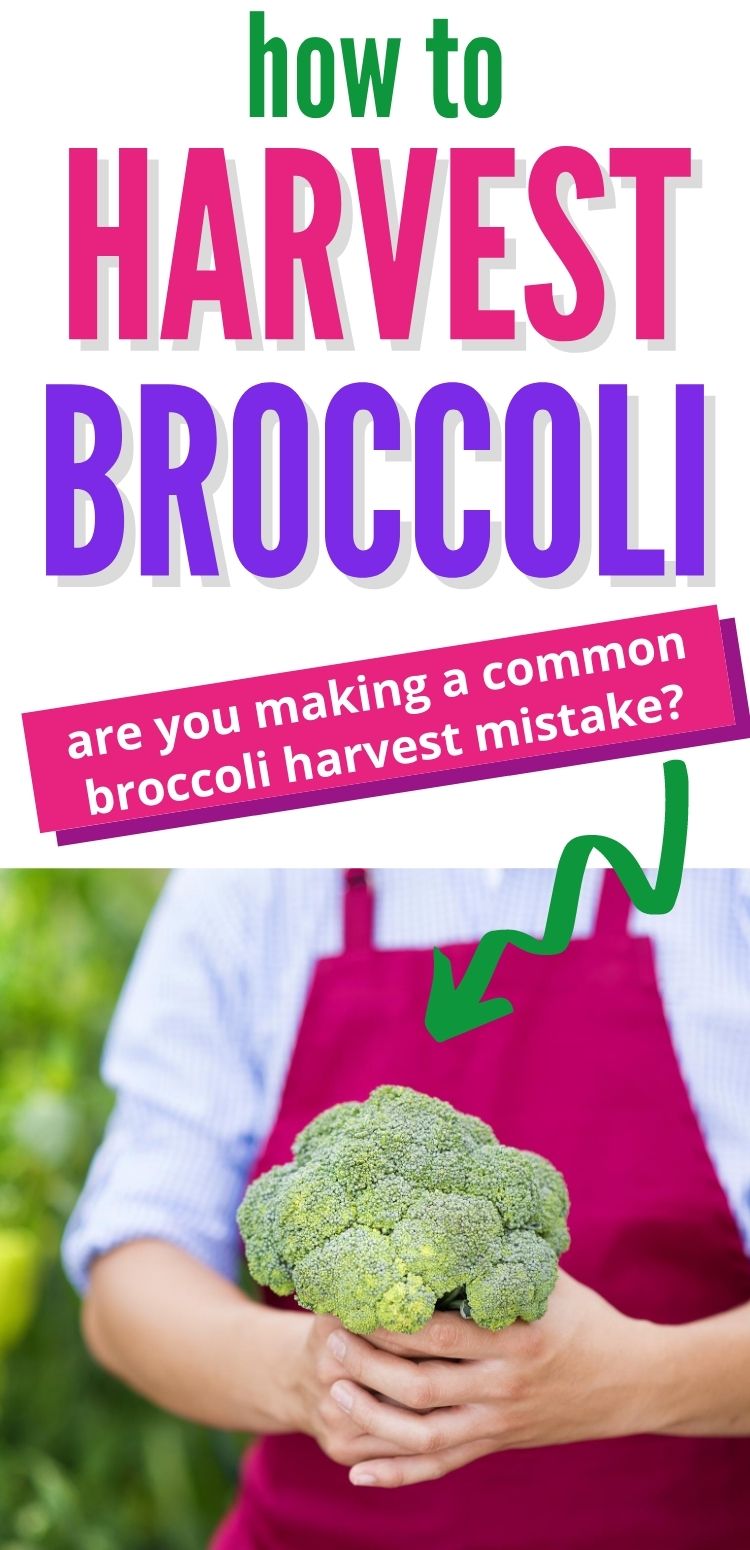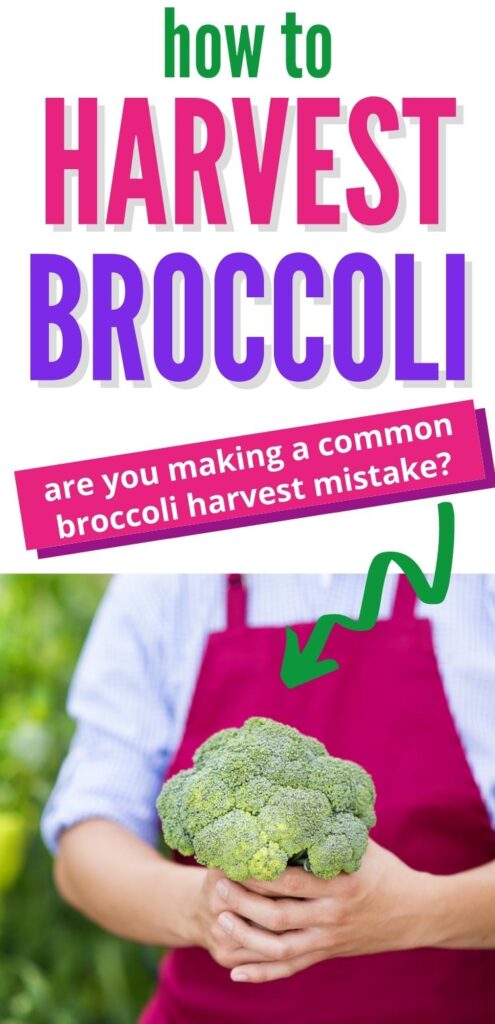 When to harvest broccoli
After you've worked hard to get a good crop, how do you know when to harvest your broccoli?
Many varieties of broccoli will take 100+ days from seed to mature, although there are quick maturing options out there. The two best ways to know when to harvest broccoli are examining its head size and color.
Head size: Broccoli heads are actually the part of the plant that will eventually flower. Typically, you'll want them to reach 4-8" in diameter before harvesting. This can depend on the variety of broccoli you're growing, so make sure to check your seed packet or look your variety up online.
Color: The second thing to keep an eye on is the color and firmness of the heads. The florets should be tightly packed together and turn a deep green color (assuming you're growing a green variety and not purple broccoli).
Once they get to this stage, harvest your broccoli in the morning when the heads will be freshest.
Are you growing a cool-season garden? Check out these tips for harvesting and storing turnips.
How to know if your broccoli is bolting
Bolting simply means that a plant starts to flower before its edible part has been harvested. In the case of broccoli, the heads are the part that flowers, so you absolutely must harvest them before this happens.
You can tell a broccoli plant is getting ready to flower because the heads will start turning from green to yellow (the color of the flowers). The heads will also loosen up as the blooms get ready to open.
If you see even a tiny bit of yellow in your broccoli heads, harvest them immediately! They won't be good to eat once they start flowering.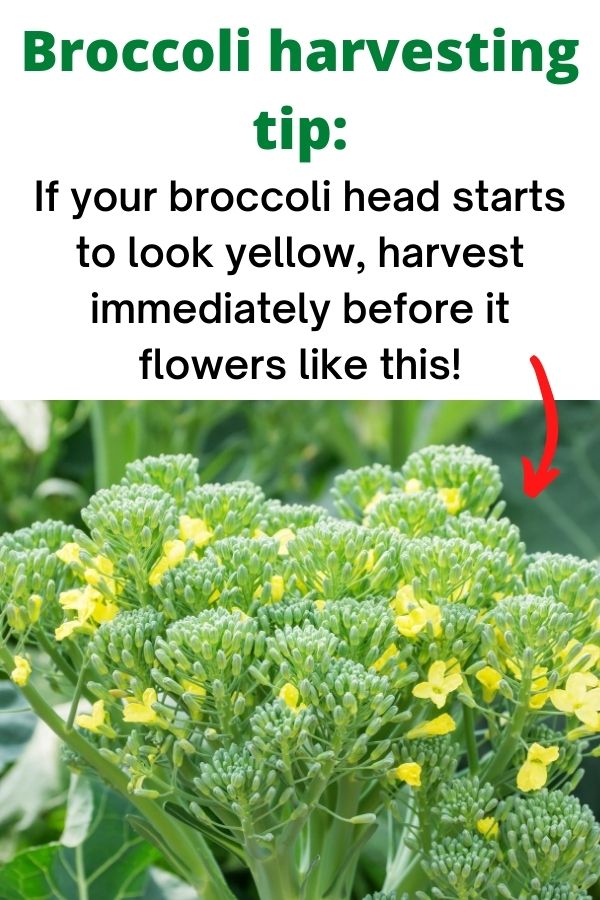 How to harvest broccoli
Now that you know when to harvest broccoli, you'll need a clean, sharp knife to actually do the job. Use a knife that's at least 6″ long, sharp, and not serrated.
Cut each head off at least 6" down the stalk. Make a slanted, clean cut to help prevent pathogens from entering your plants and killing them. Ragged cuts and tears are more susceptible to disease, and cuts straight across can lead to water pooling, which leads to rot.
Do not twist the broccoli crown free. This is a common broccoli harvesting mistake that can damage the individual plant, make it more susceptible to diseases, and put your other plants at risk for contamination.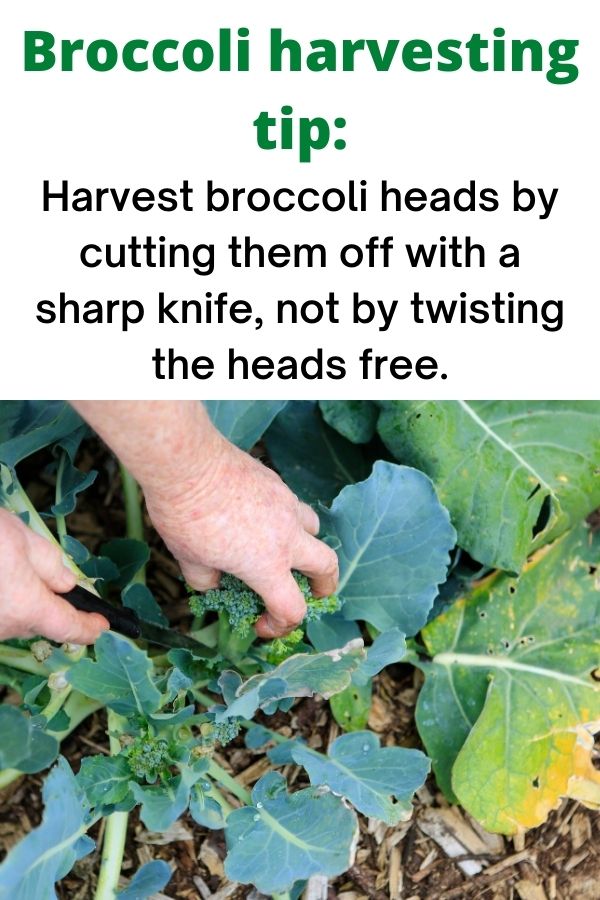 After you harvest the main head off of each plant, most varieties will send out side shoots. These shoots will form heads that are smaller but just as tasty as the larger ones.
If you keep your plants healthy, you can come back regularly and harvest these side shoots for weeks. Just use the same harvesting method each time.
One exception is the stunning Romanesco broccoli. Although it occasionally grows side shoots, Romanesco usually doesn't produce side shoots. Unless you want to keep growing the plant for greens you can go ahead and pull it after harvesting the main head. Not sure what Romanesco broccoli is? It's the one with really cool looking, fractal-like florets: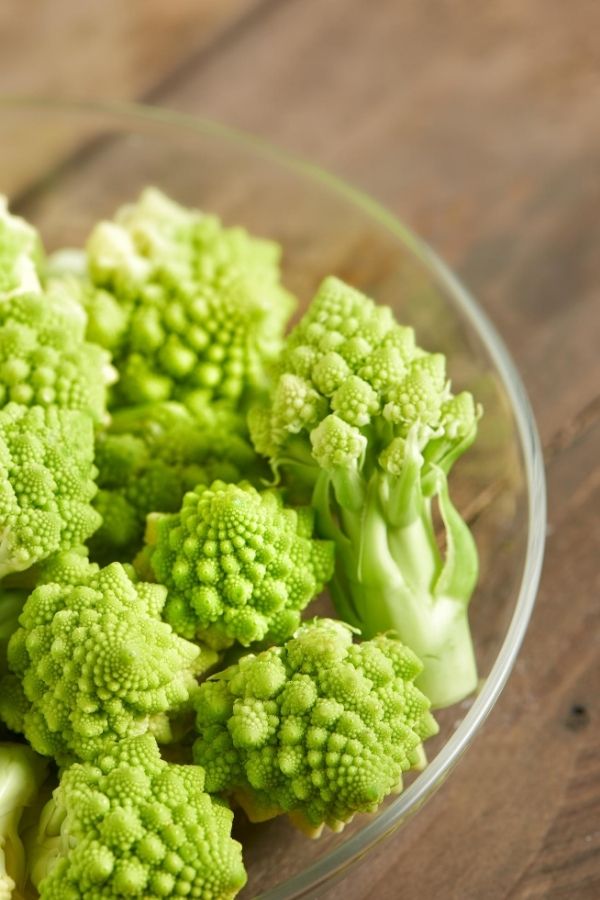 Harvesting broccoli leaves
Did you know that broccoli leaves are edible, too?
I have so much to say about harvesting and eating broccoli leaves that I'll probably write a separate post about it in the future. For now, suffice it to say that broccoli leaves are edible.
Harvest older, larger leaves from the outside of your broccoli plant when they're about 4-6″ long.
Once you've harvested your main broccoli head, continue harvesting leaves while you wait for side shoots. Harvest them small and tender for raw greens salads or cup and cook them like collards or turnip greens if they're larger.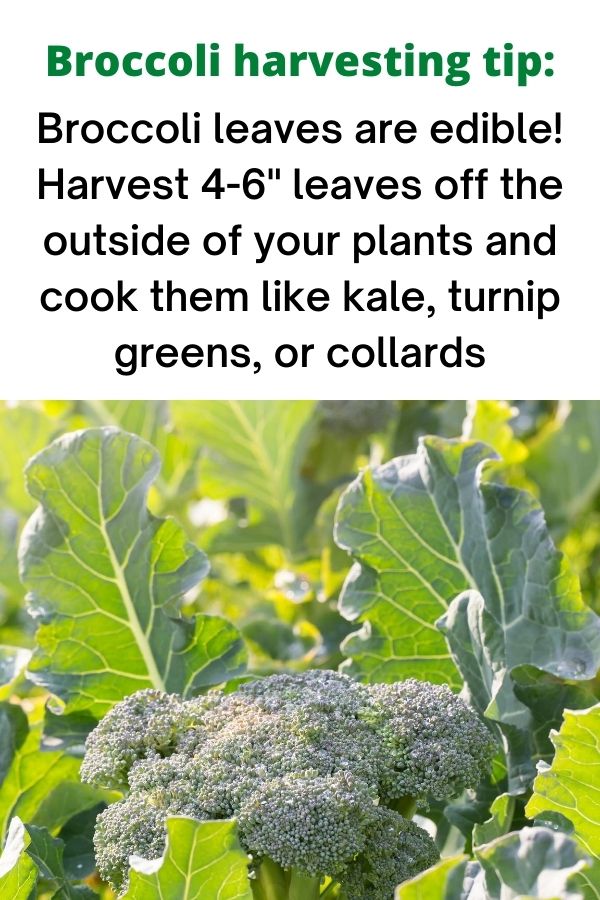 How to store broccoli
After harvesting, you can cook with your broccoli heads right away or store them in the crisper drawer in your refrigerator for 5-7 days.
Don't wash your broccoli before refrigerating it because too much water will cause it to rot more quickly.
If you want to freeze broccoli for long term storage, just follow these steps:
How to freeze broccoli
Wash the heads off in cool water. If you're worried about hidden insects, soak them in water for a few minutes instead.
Cut the heads into bite-sized chunks or whatever size you'll want them to be for cooking. You can also chop up most of the stems to freeze as well (the bottom inch or two will be too tough) or compost them, depending on your preference.
Blanch the broccoli pieces and stems in boiling water for 1 minute. Quickly transfer them to an ice bath in your sink or a large bowl.
Drain the broccoli and pat it dry before placing in freezer-safe bags or containers. Store in your freezer for up to a year.
To make blanching easier, use a blanching basket with a handle. Blanching baskets are large mesh baskets that save you time because you can easily lift the whole basket out instead of fishing around for chunks of squash in boiling water. Bonus: if you get the right size, you can use your blanching basket as a pressure cooker steamer basket, too.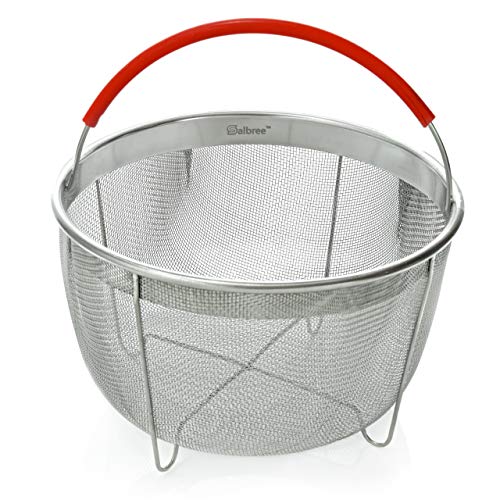 Original Salbree Steamer Basket for 8 quart Instant Pot Accessories,...
BUILT-IN HANDLES FOR YOU CONVEINENCE- No more having to reach deep into your insta pot to retrieve your favorite accessory. Our patent-pending egg...
INSTANT-POT COMPATIBLE - compatible with Instant Pot models: Instant Pot DUO80 8 Qt 7-in-1 Multi- Use Programmable Pressure Cooker, Instant Pot LUX80...
STAINLESS STEEL CONSTRUCTION & SOLID REINFORCEMENT ON FOUR SIDES AND TOP RIM - - long lasting stainless steel 304 material is dishwasher safe, solid...
Broccoli varieties to grow
Whether you need a heat-resistant variety, an heirloom, or something unique, there are a ton of broccoli varieties to choose from. Here are a few of the best tasting broccoli varieties to grow.
Broccoli seeds
Starting broccoli from seed indoors is an economical way to get a head start on the broccoli season! Check out these delicious and unique broccoli varieties for your next cool season garden.
Photo Credit: RedFoxOrganics on Etsy.com
Calabrese is a popular Italian heirloom variety that's very productive and produces large heads. Calabrese heads can grow up to 8" in diameter.
Photo Credit: SeedsvilleUSA on Etsy.com
This is one of the most interesting varieties of broccoli you can grow. It's another Italian heirloom that grows large heads that look like some kind of sea sculpture with fractal-like formations. The flavor is also unique and nutty. Plants are not heat tolerant.
Photo Credit: OneEarthGarden on Etsy.com
Why not try growing purple broccoli for a change? Heads are small but a gorgeous shade of purple. They turn green when cooked.
Photo Credit: ZellajakeFarmGarden on Etsy.com
Waltham 29 is an open-pollinated, cold resistant broccoli that's ideal for growing in the Pacific Northwest and Northeast.
Photo Credit: SweetYards on Etsy.com
De Cicco is a productive Italian heirloom broccoli that's considered particularly good for freezing.
Green Magic is a quick-maturating, heat tolerant broccoli that's great for Southern gardeners. It is a hybrid, which is not the same thing as GMO. It does mean, however, that you can't save the seeds from your own plants - you have to buy them again, next year.
Eastern Magic Broccoli
Eastern Magic is a heat and cold tolerant broccoli hybrid that's popular in the Northeast.
If you're a broccoli lover, there's no reason not to try growing it in your garden! You'll definitely agree that the fresh version is the best, and with a little care you can enjoy a great harvest.
How to Harvest Popular Herbs and Veggies
Are you not sure how to correctly harvest your herbs and vegetables? Or maybe you don't know what to do with your harvest bounty now that it's picked? Discover tips for how to harvest, cure, store, and use popular herbs and vegetables!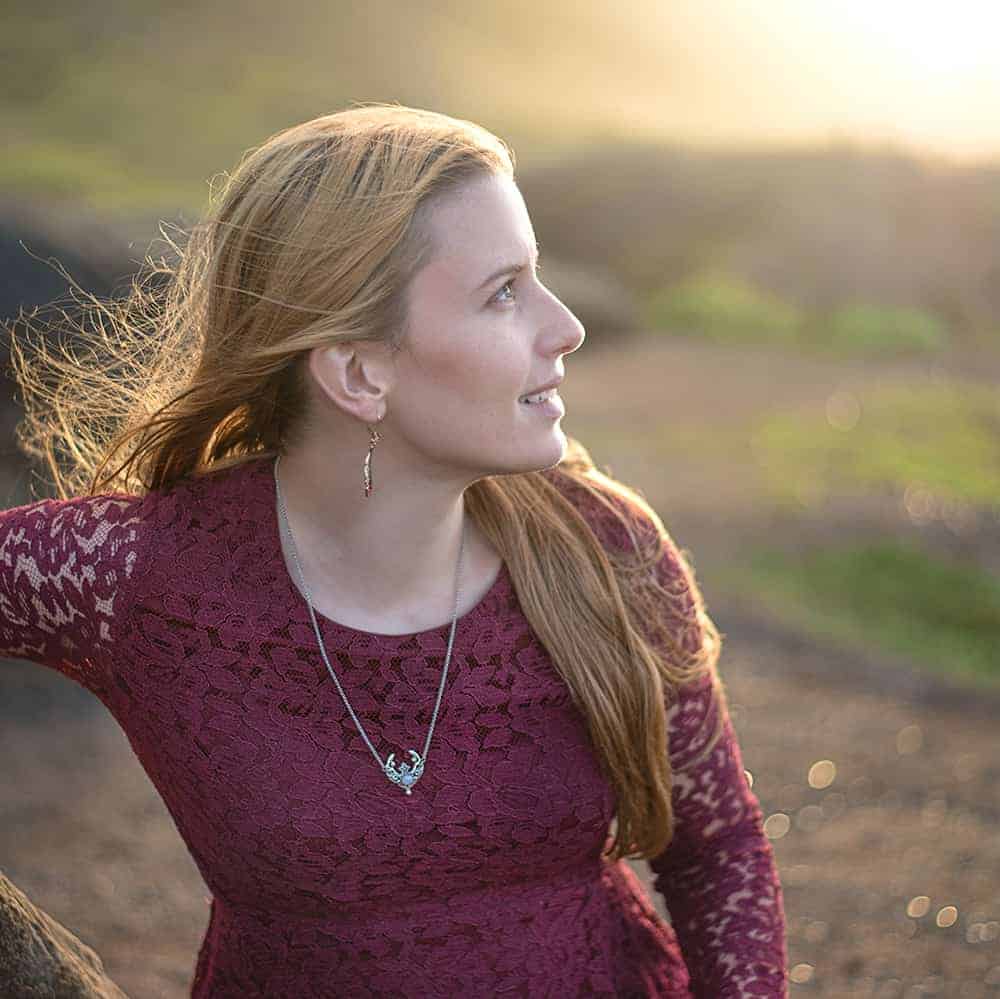 Natasha Garcia-Lopez is an avoid home-gardener and proud owner of 88 acres of land in rural West Virginia. She was a member of the Association for Living History Farms and Agricultural Museums for many years and is currently enrolled in the Oregon State University Master Gardner Short Course program so she can better assist you with your gardening questions.She holds a certificate in natural skincare from the School of Natural Skincare.