Electric leaf mulchers can be an extremely useful tool for anyone who deals with leaves on a regular basis. Whether you landscape for a living or are responsible for your own lawn maintenance, raking and bagging leaves are time-consuming and laborious activities. Investing in an electric leaf mulcher can help save you time and effort.
Deciding which electric leaf mulcher you need can seem like a daunting task. With numerous brands and types, it is easy to feel overwhelmed, but do not worry. My goal is to educate you and tell you all there is to know about electric leaf mulchers. We included the pros and cons of each type and we let you know which is the best for which jobs. You'll quickly find out which electric leaf mulcher is right for you.
This post includes affiliate links, which means I may earn a commission on purchases made at no additional cost to you.
In a rush? Here are our top picks.
Best Overall
WORX WG430 13 Amp Electric Leaf Mulcher
Best 3-in-1
BLACK+DECKER 3-in-1 Electric Leaf Blower, Leaf Vacuum/Mulcher, Corded,...
Budget
WORX WG509 12 Amp TRIVAC 3-in-1 Electric Leaf Blower with All Metal...
Best Standalone
Landworks Leaf Mulcher Shredder Electric Green and Waste Management Heavy...
Most Versatile
Sun Joe SBJ606E-GA-RED 14 Amp 250MPH 4-in-1 Electric...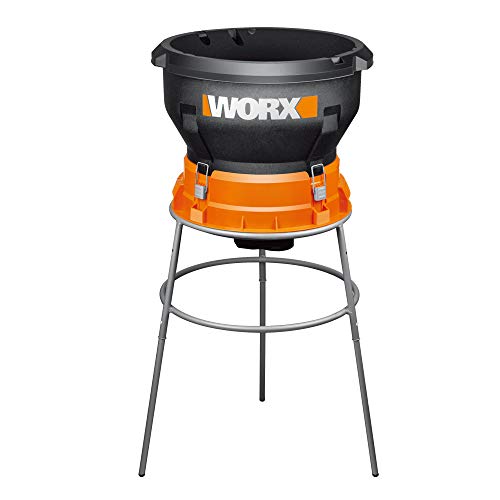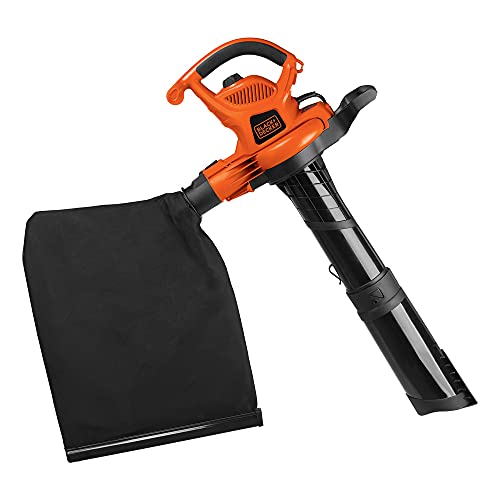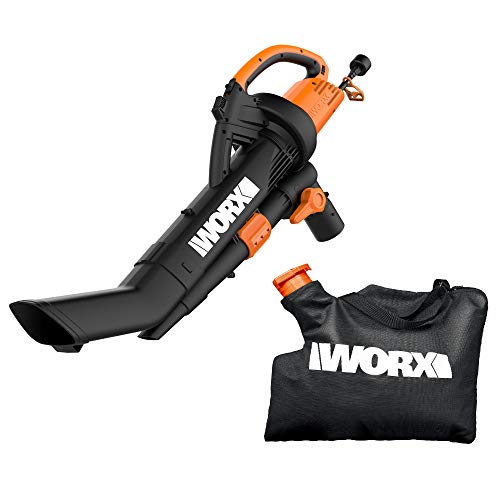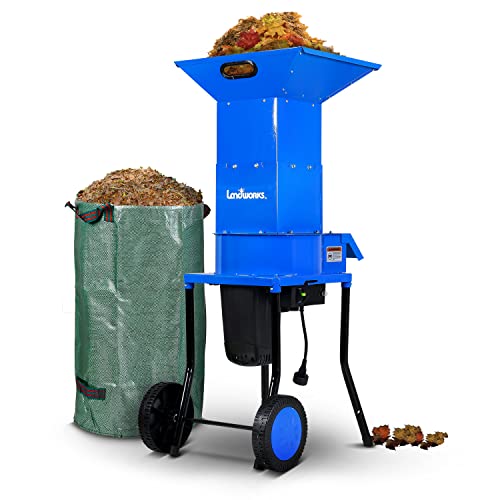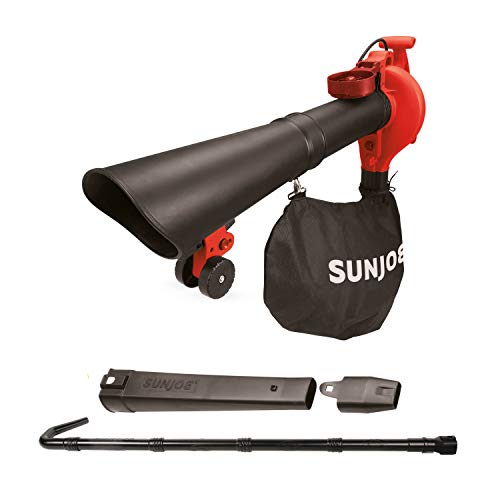 Best Overall
WORX WG430 13 Amp Electric Leaf Mulcher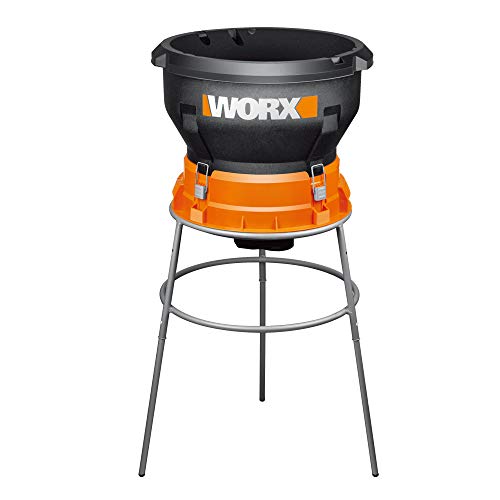 Best 3-in-1
BLACK+DECKER 3-in-1 Electric Leaf Blower, Leaf Vacuum/Mulcher, Corded,...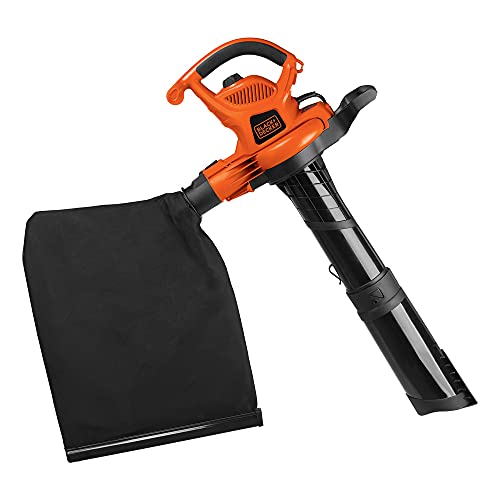 Budget
WORX WG509 12 Amp TRIVAC 3-in-1 Electric Leaf Blower with All Metal...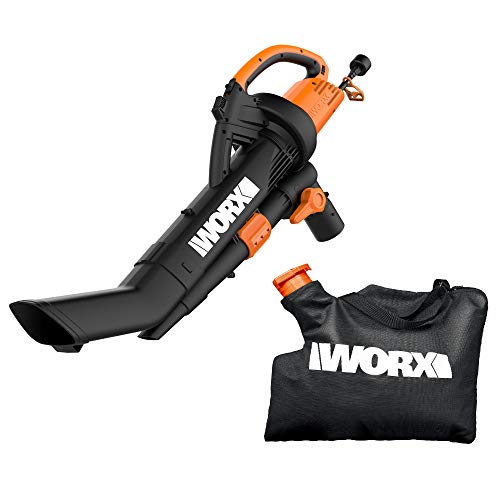 Best Standalone
Landworks Leaf Mulcher Shredder Electric Green and Waste Management Heavy...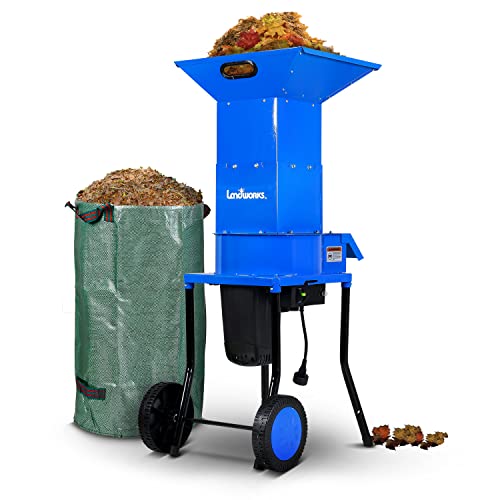 Most Versatile
Sun Joe SBJ606E-GA-RED 14 Amp 250MPH 4-in-1 Electric...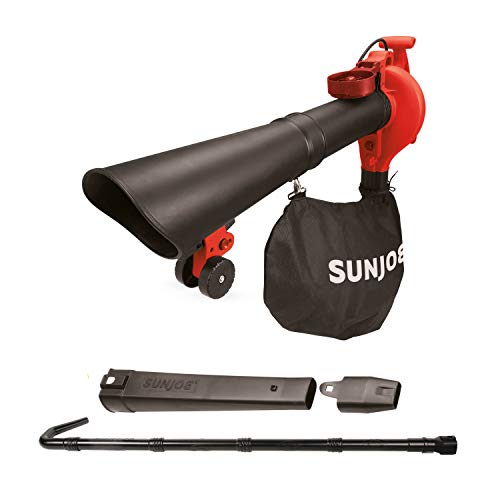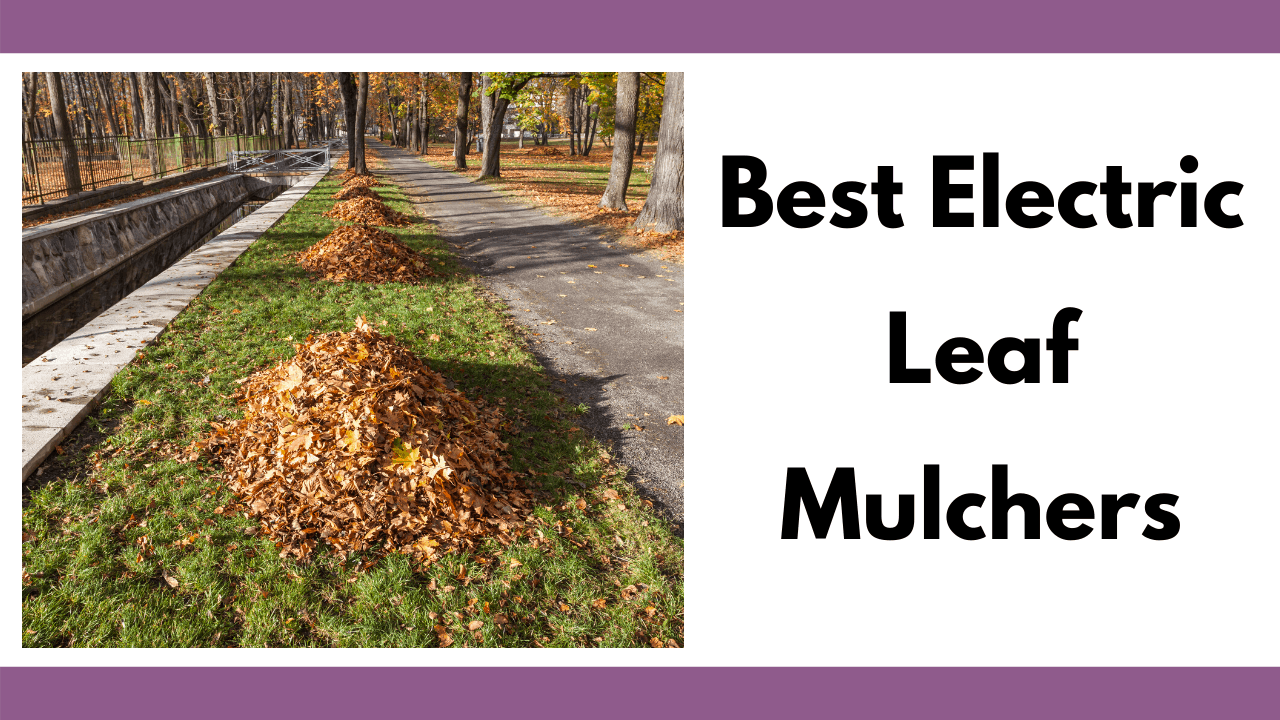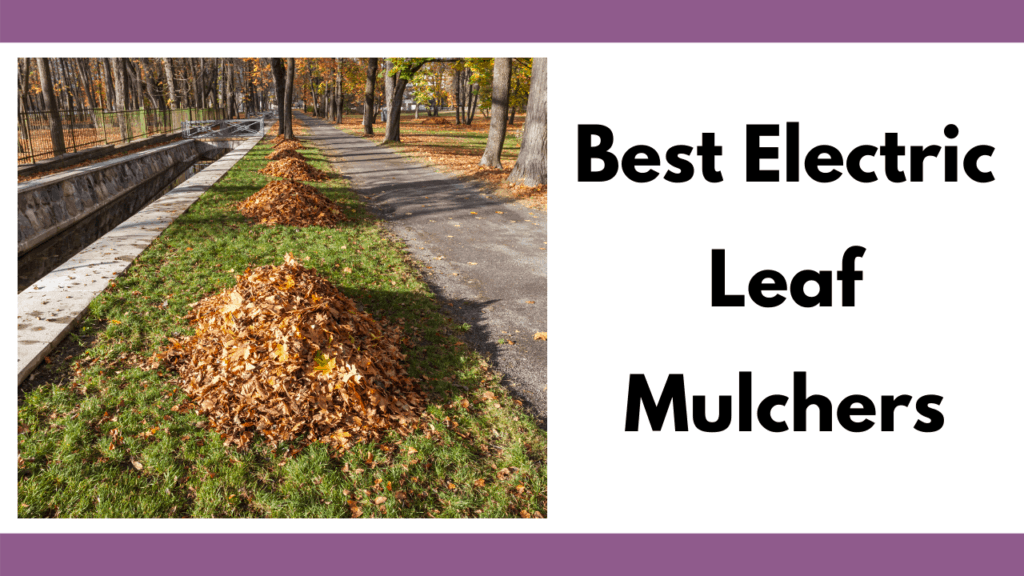 Best Electric Leaf Mulchers and Garden Mulchers
Take a look at the best electric leaf mulchers on the market today. Remember, it's what you need, more than what is popular, that matters. We hope we can help you make the best choice for your yard.
The WORX WG430 leaf mulcher is a stand-alone option that comes highly recommended and has even earned the much-coveted title of "Amazon's Choice." Whether you are simply sprucing up your yard or working on someone else's yard, this leaf mulcher has the power to get the job done.
Specifications:
Power – 13 Amps
Mulching Ratio – 11:1
Capacity – 53 Gallons Per Minute
Weight – 20 Pounds
The WORX WG430 is foldable, making it easy to disassemble and store while not in use. This mulcher is lightweight, weighing only 20 pounds, and can be easily moved from place to place with the easy grip handles.
This leaf mulcher is a corded model, so it can only be used where electricity is readily available, meaning you may need an extension cord if your property is expansive.
If you are going to be using an extension cord for this mulcher, make sure that it is rated for outdoor use and capable of supporting 13 Amps or 120 Volts of power. We recommend a heavy duty outdoor extension cord, preferably 100ft, here is a great option.
The BLACK+DECKER BV6600 is the number one pick for 3-in-1 handheld electric leaf mulchers. With 3-in-1 capability, this leaf mulcher does it all, removing the need for raking or bagging leaves. You can blow all of the leaves into piles before you vacuum and mulch.
Specifications:
Power – 12 Amps
Mulching Ratio – 16:1
Capacity – 385-400 Cubic Feet Per Minute
Weight – 8 Pounds
Blower Speed – 250 Miles Per Hour
The Black + Decker BV6600 features an easy empty, attached reusable bag so you can make quick work of dumping leaves and get back to mulching. With a fan style metal blade that will last for years and a weight of only 8 pounds for easy carrying, this leaf mulcher delivers quality, power, and ease of use.
The Black + Decker BV6600 is also a corded leaf mulcher, which limits movement to the length of your extension. When you use an extension cord you need to be sure to use a voltage appropriate cord that is rated for outdoor use, here is a great choice.
The Greenworks Variable Speed 40 V cannot be beaten when it comes to battery-powered electric leaf mulchers. With a superior mulching ratio compared to other battery-powered mulchers and a battery life of up to 60 minutes, this mulcher is a fantastic choice for big or small jobs where you simply do not have access to electricity.
Specifications:
Power – 40 Volts
Mulching Ratio – 10:1
Capacity – 340 Cubic Feet Per Minute
Weight – 5.6 Pounds
Blower Speed – 185 Miles Per Hour
The Greenworks Variable Speed 40 V features a quick charge lithium battery so you can recharge faster and get back to work. With a capacity of 340 Cubic Feet Per Minute, you can blow through just about any project in no time. This mulcher also uses a 24-inch, dual-action, long-lasting steel blade without needing to be sharpened.
The Greenworks Variable Speed 40 V also gets big points for ease of use with a weight of only 5.6 pounds. Because it is a variable speed 3-in-1 mulcher, it also offers the unique feature of a 6 speed, adjustable dial, and turbo button.
Greenworks also has an entire line of yard tools that work with the same 40 V battery to save you money on future purchases. This is why it is a great economical choice to invest in.
If you are looking for an electric leaf mulcher on a budget, there is no better option than the WORX WG509. Offering a multi-stage, completely metal mulching system and an attachable debris collection bag, this mulcher is another WORX product that has earned the title of "Amazon's Choice."
Specifications:
Power – 12 Amps
Mulching Ratio – 18:1
Capacity – 350 Cubic Feet Per Minute
Weight – 11 Pounds
Blower Speed – 80 Miles Per Hour Minimum to 210 Miles Per Hour Max
The WORX WG509 handheld electric leaf mulcher contains a unique metal impeller blade that cuts leaves in two stages resulting in an extremely high mulching ratio of 18:1. Leaves mulched with this mulcher break down quickly which is good news if you are using them for composting or as mulch in your garden beds. This means your plants get nutrients faster.
This mulcher is also handheld and features an adjustable blower speed from 80 to 210 miles per hour for use on different jobs. It also offers a convenient mode change switch so you can quickly change modes between a blower, vacuum, or mulcher by flipping a switch. Saving you time and energy when tending to your yard.
The WORX WG509 mulcher is also a corded model and will need to be used with a suitable extension cord. We recommend a heavy duty outdoor extension cord, preferably 100ft, here is a great option.
The Flowtron LE-900 electric leaf mulcher can stand alone or be placed on top of a trash can and will shred just about anything you throw at it. With a unique adjustable mulching ratio and the ability to shred small sticks/debris, pine needles, and wet or dry leaves, this mulcher is truly built for heavy-duty, everyday use.
Specifications:
Power – 5 Amps
Mulching Ratio – 8:1 to 30:1 Adjustable
Weight – 17 Pounds
The Flowtron LE900 leaf mulcher combines both ease of use and heavy-duty use seamlessly. This mulcher features easy-carry handles, as well as a one-of-a-kind stand with pressure adjustable knobs and the option to place over a trash can.
This mulcher is also equipped with a convenient storage compartment and elastic bungee cord to hold trash bags in place when used as a stand-alone mulcher. Weighing in at only 17 pounds and made of high-density polyethylene, the Flowtron LE900 is as portable as it is durable.
The Flowtron LE900 is also a corded model with overload protection provided by a circuit breaker. There is also a powerful universal motor and a reset button for ease of use and overall safety.
The Landworks Leaf Mulcher Shredder is the best choice for being eco and user-friendly, as it runs on electricity and is quieter than gas-powered shredders. The unit itself is made of steel and stands on a support with wheels, making it easy to transport.
Specifications:
Power – 15 Amps
Mulching Ratio – 17:1
Speed – 4100RPMs
With its extremely durable design, the Landworks Leaf Mulcher Shredder is the ideal solution for being more eco-friendly in your mulching activities. It is quiet and runs on electricity, giving you a clean and simple machine for mulching. Its 6-inch wheels make transporting it around your property a breeze, making it easier to get the job done.
Additionally, its two blades with dual edges are reversible and contribute to the life of the machine. Though it has the convenience of an instant start switch, for added safety, a safety switch is built into the product for overload protection.
The chipper feature is capable of handling materials like small sticks or branches up to 1.57 inches in diameter to perfectly mulch everything together before landing in the sturdy, water and tear-resistant Waste Catch Bag.
When you are looking to have enough options to get your landscaping chores done, look no further than the Sun Joe Electric Silent Wood Chipper/Shredder. This powerful machine can chip/shred brush and branches up to 1.73" thick while still handling leaves with ease.
Like the Landworks Mulcher Shredder, its design is also eco-friendly, portable, and a great choice for a quiet machine. Additionally, its powerful engine is capable of handling quite a lot of mulch.
Specifications:
Power – 15 Amps
Mulching Ratio – 21:1
Voltage – 120V~60Hz
Price – Around $190
When looking to transform the debris in your yard to nutrient-dense soil, look no further than the Sun Jose Electric Silent Wood Chipper/Shredder. With its versatility for mulching leaves, brush, twigs, and branches using its silent but powerful 15-amp motor, it is the top choice for a multi-use and portable product.
Its zero-emission capabilities also make it the best solution for an environmentally safe choice in mulching activities. With a compact yet sturdy design and 7-inch wheels for portability, this mulcher features a locking knob to prevent the motor from running when the hopper is open — a must for safety!
The Sun Joe SBJ605E is another mode with a great deal of versatility. It is another handheld option that has a blower, vacuum, and mulcher options. It also has a gutter cleaner, making it a strong 4-in-1 machine.
Like some of the other options, it is easy to move around and requires very little stop and start. Also, since it has a vacuum attached, it can be easy on those with back problems.
Specifications:
Power – 12 Amps
Mulching Ratio – 16:1
Weight – 9 Pounds
The Sun Joe provides a lot of power with 16 different speeds, and it comes with an 18-gallon bag to collect the mulched leaves. While it is a handheld option, it also comes with wheels, meaning you can put it down and give your back and arms a break during easy sections of cleanup.
This model even comes equipped with a gutter cleaning attachment. No matter the job, there is an easier solution these days. This can easily be one of the most versatile leaf mulchers on the market.
Electric Leaf Mulcher Buying Tips
Different Types of Electric Leaf Mulchers
You have a variety of different options when it comes to electric leaf mulchers. Which option will work best for you will depend on how often you will be using your mulcher and the number of leaves you will be mulching, including if you plan to also mulch bulkier items like twigs and small branches.
Before deciding which type of leaf mulcher is best for you, consider the types of jobs you plan to undertake and how often you will need to use it. Your options are a dedicated mulcher or a multi-function mulcher which also serve as leaf blowers or vacuums.
Other considerations you may want to think about are the space it occupies, whether you want it to stand alone or handheld, and of course, corded or battery powered.
Stand-Alone Electric Leaf Mulcher
Stand-alone leaf mulchers are best for bigger jobs like large yards or wooded areas. These mulchers stand on the ground, similar to a barbeque grill, allowing you to place leaves into a funnel on the top. The leaves are then shredded and fall out through the bottom of the mulcher into a container. Some traits common with stand-alone mulchers:
Stand-alone mulchers usually provide more power than other mulchers
They have a higher capacity than handheld models
They are a bit more time consuming to use than handheld models
Because these mulchers do exactly what their name suggests (stand-alone), you will still have to do the work of raking all the leaves and placing them inside the funnel of the mulcher. This process can be time-consuming, and it makes it difficult for those with larger yards. It could lead to a lot of moving of the leaves of the mulcher.
Sometimes, portability is a feature that you absolutely must-have, especially with large yards. If so, stand-alone leaf mulchers are available in foldable styles designed to be easy to store and move from place to place. There are also several different blade options for stand-alone leaf mulchers, from wire or line to actual metal blades.
Additionally, many come with sturdy, weather-proof bags for collecting the mulch, which is more cost-effective and eco-friendly than using a plastic garbage bag.
Handheld Electric Leaf Mulchers
Handheld leaf mulchers typically only weigh between 6 and 9 pounds, so they are light and easy to carry. They also offer the added benefit of doing almost everything for you. While stand-alone leaf mulchers require you to rake and pile leaves before feeding them into the mulcher, handheld leaf mulchers do the work for you. These types of handheld mulchers are referred to as 2-in-1 or 3-in-1.
Most 2-in-1 leaf mulchers work by vacuuming up leaves and have a bag attached to the back of them that collects the shredded leaves as they come out. Because handheld mulchers suck leaves in through a tube, they can sometimes clog while vacuuming. If this happens, unplug your mulcher and clear the clog.
If you use a 2-in-1 leaf mulcher, you should still rake leaves into a pile. However, you will save yourself the work of loading them into a mulcher afterward by using the vacuum feature. Also, remember to keep an eye on the collection bag and empty it once it is full. Most of these bags are reusable and can be quickly emptied and reattached.
A 3-in-1 leaf mulcher has the option to function as a mulcher, blower, and vacuum. This 3-in-1 capability allows you to use the same tool for every stage of the job. Use the leaf blower to blow leaves into a pile, then use the vacuum and mulcher functions to do the rest, saving you time and energy in making your outdoor space clean and inviting.
Corded Electric Leaf Mulcher
Having a corded leaf mulcher means that you will not have to worry about a battery dying on you. Unfortunately, being attached to a cord means your range of movement is limited to the length of the cord. However, for jobs that will take over an hour, a corded leaf mulcher is a better option than a battery-powered one.
Leaf mulchers are considered high amperage power tools and should only be plugged into a heavy-duty extension cord rated for outdoor use. Here are some extension cords to choose from, 12/3 Heavy Duty Outdoor 100 Ft Extension Cord and a Contractor Grade 100 Ft Water Resistant Extension Cord
When considering a corded leaf mulcher, be sure to check for overload protection features, such as:
A reset switch
A circuit breaker
Also, remember that if you are working with other tools in the yard, the cord could be easy to miss if you are not careful. Though you'd have a heck of a time vacuuming an electric cord, I don't doubt it has happened. Always knows where your hazards are, the electric cord being one of them.
Battery Powered
Like most power tools, leaf mulchers are available in cordless, battery-powered models. The benefit of this is that you have no cord limit and can take your mulcher wherever needed. If you have other battery operated yard tools, then you know what you need. Batteries for leaf mulchers vary from brand to brand and provide anywhere from 15 minutes to 1 hour of run time.
If you plan to use your mulcher for a longer period of time, but a corded leaf mulcher does not meet your needs, investing in a second battery can save you the time and effort. This is the best option for those who plan to use their electric leaf mulcher often.
Once you have decided what type of leaf mulcher best fits your personal needs, you will want to look into the unique features available on that particular mulcher, any warranties offered, and the pricing of the product.
Pros and Cons of Electric Leaf Mulchers
Every homeowner wants their home to have curb appeal, which means keeping your lawn and garden healthy, clean, and attractive. An electric leaf mulcher could be just the tool you need to help you make these wishes into realities.
While electric leaf mulchers have certain benefits, they also come with some drawbacks, as do all products with such capabilities.
Among the things you need to consider with electric leaf mulchers are things like convenience, efficiency, and price. Before looking at the products listed below, take a glance at some of the pros and cons you can expect to see with these electric leaf mulchers.
Pros of Electric Leaf Mulchers
When looking at the pros of an electric leaf mulcher, the first thing to discuss is that the mulcher runs off electricity. While not everyone is concerned about not having to use gas, there is a definite benefit to not being at the mercy of the expensive fossil fuel. In fact, there are other benefits of choosing an electric leaf mulcher, including:
Better for the Environment: While there may be a loss of power with an electric leaf mulcher, it is unlikely to be much. However, by going electric, the mulcher becomes far better for the environment. Mostly, this is due to the lack of gas, but it is a much cleaner product overall, making it a great choice for the environment.
Low Cost: Any gas-powered leaf mulcher that is worth having is usually about 3 times the price of these electric leaf mulchers. That's quite an investment for such a specific task. Not only that, gas powered leaf mulchers typically need mixed fuel and if you've ever bought some of that, you'll know its about $20 a gallon. In comparison, electric leaf mulchers are a great bargain.
Portable: The portability of an electric leaf mulcher is an advantage. Electric leaf mulchers are lightweight and super easy to move. Moreover, moving an electric mulcher is far less troublesome than moving one full of gas. Some machines even have wheels on them, making standing units easy to move around the yard.
Quieter than Gas-Powered Mulchers: Gas-powered leaf mulchers are louder than electric mulchers. Their quiet nature makes them useful in all kinds of situations, especially when they are being used in a neighborhood where noise could be a problem, but most importantly, to save your hearing.
Maintenance: Gas-powered mulchers cost far more to maintain. When you choose electric over gas-powered, you not only save money on fuel but also maintenance costs like oil and engine tune-ups. Additionally, with fewer moving parts, an electric mulcher is more likely to operate without problems long-term.
Cons of Electric Leaf Mulchers
When discussing the cons of an electric leaf mulcher, those with a power cord need to be addressed. While battery-powered leaf mulchers are available that do not require a cord, it can be a potential drawback. Both stand-alone and handheld leaf mulchers come in corded options.
A cord attached to a stand-alone leaf mulcher is typically not a problem since you will not be moving it very often. However, having a cord attached to a handheld leaf mulcher while you are carrying it around can be cumbersome. A few universal cons for electric leaf mulchers are:
Price: Electric leaf mulchers are almost always worth the investment if you truly need one. However, leaf mulchers can be expensive depending on what brand you buy and which extra features you want. When purchasing an electric leaf mulcher, keep in mind that the more features it has, the higher the price will be.
Efficiency: Gas-powered leaf mulchers are more powerful, and since it only takes gas to keep them going, they can be used for any sized job. Electric leaf mulchers suffer from a decrease in power in most instances, and since they run off of battery power, recharge time can be a factor to consider.
Overall, the cons are not insurmountable or major, though it all depends on your needs. Consider the pros and cons carefully before deciding on an electric leaf mulcher. After all, buying an electric leaf mulcher is a big deal.
Final Thoughts
There are a lot of choices on the market as far as leaf mulchers go. Keep in mind that these tools are supposed to make your life easier not harder. Make your tools work for you.
Yard Tool Reviews
Are you sick of your old, broken down lawn tools from a yard sale 10 years ago? Discover these yard tool reviews so you can save time and backaches on yard work day with a new, modern tool.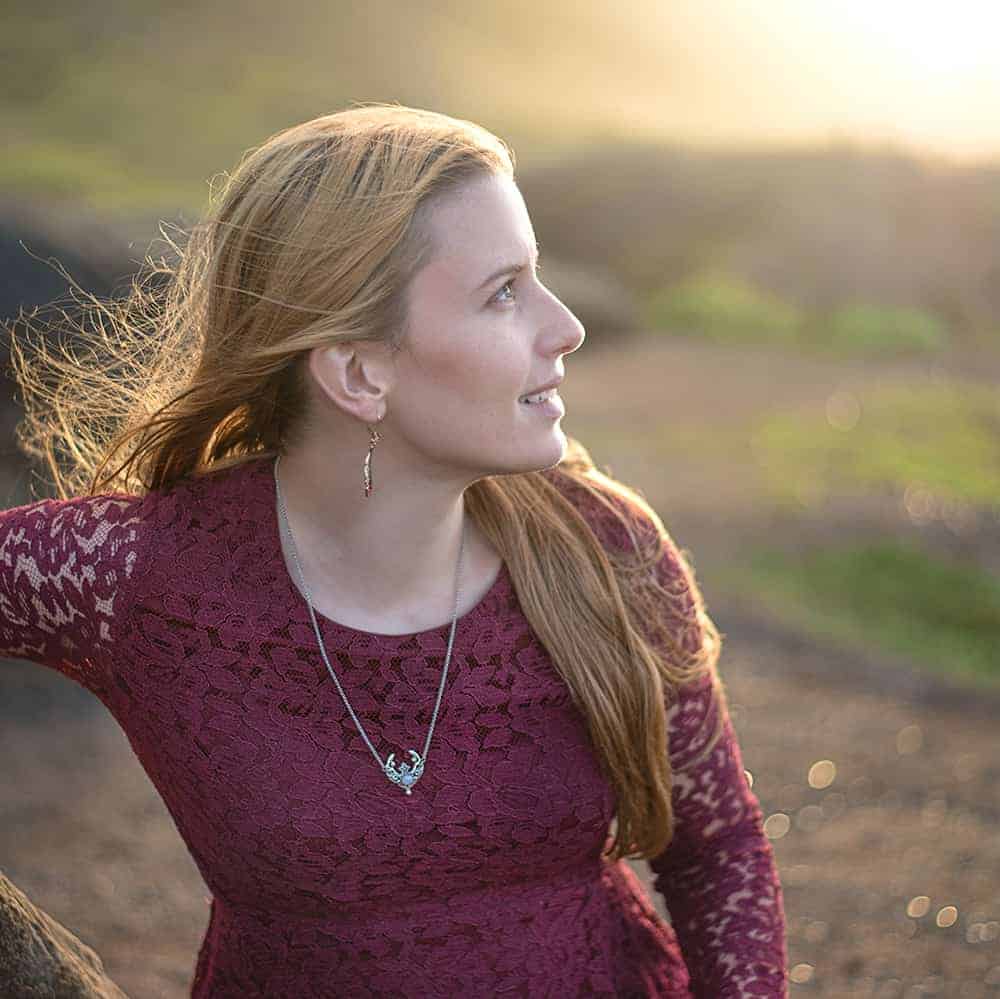 Natasha Garcia-Lopez is an avoid home-gardener and proud owner of 88 acres of land in rural West Virginia. She was a member of the Association for Living History Farms and Agricultural Museums for many years and is currently enrolled in the Oregon State University Master Gardner Short Course program so she can better assist you with your gardening questions.She holds a certificate in natural skincare from the School of Natural Skincare.