Yellow squash and tomatoes are two of the most iconic summer garden crops.
Yellow squash is fast-growing, cheerful, and vitamin-rich. It can make cheesy casseroles, baked parmesan bites, a healthy pasta substitute, and much more. It can also be a little bit tricky to grow successfully because it requires lots of food and can fall victim to several different pests.
Read on to discover how to plant and grow yellow squash so you can enjoy fresh, delicious squash from your garden this summer.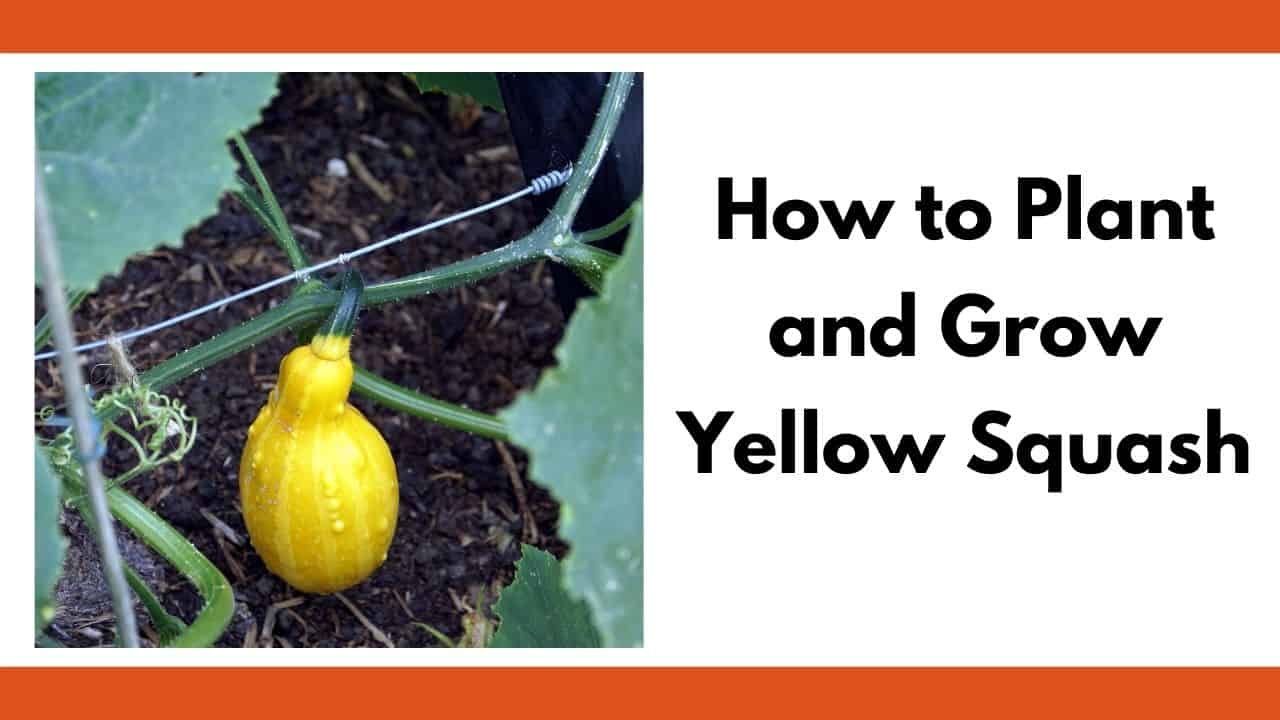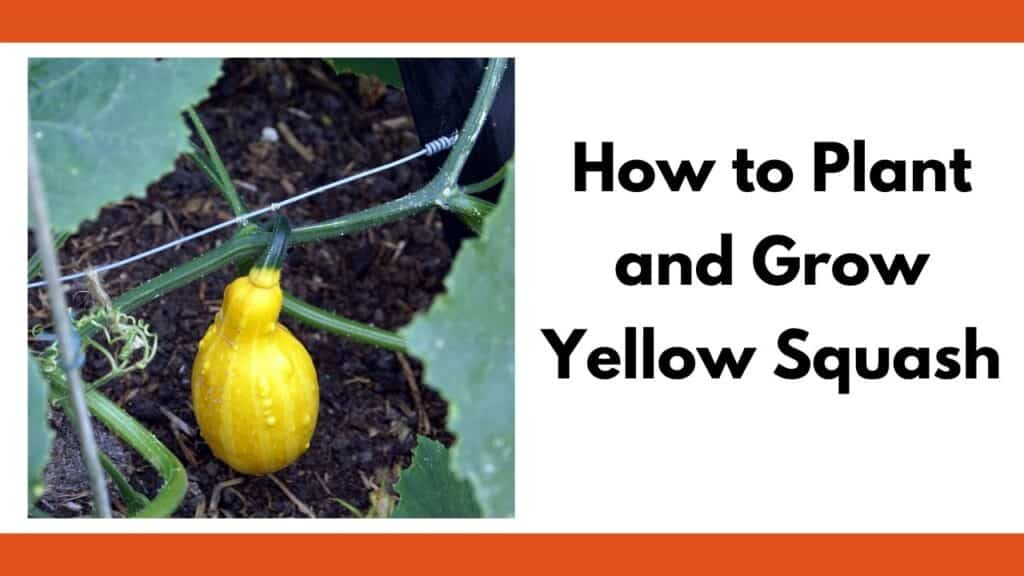 This post includes affiliate links. If you make a purchase using one of these links, Together Time Family will receive a commission at no additional cost to you.
When planting and growing yellow squash, there are a few essential points that can help you have a healthy garden full of delicious crops.
Plant in the spring after the danger of frost is past
Plant in an area that receives full sunlight
Ensure optimal soil health
Plant seeds correctly
Water and maintain plants
Harvest crops when ready
Store squash properly
If you follow these requirements, you will have a healthy amount of yellow squash fruit in no time. In fact, you may have so many squash that you find yourself giving them away! Keep reading to discover how to have an abundant, healthy yellow squash crop this season.
This article is in-depth. A table of contents is included for your convenience so you can quickly navigate to sections, if you'd like.
How to Plant and Grow Yellow Squash
There are several important factors to consider when growing yellow squash.
Squash Planting Conditions
Because of its growth peak in summer, yellow squash is highly susceptible to cold soil and frost and is best planted in the middle to end of spring or when the temperature averages around 65ºF (18ºC).
These dates can vary based on location, so check local planting guides for your planting dates.
Let the sun shine! Ensure that the planting area will receive a lot of sun, as yellow squash grows best in full sunlight with 8+ hours of sun a day.
Pick a location that drains water well. Water accumulation can be responsible for root rot, which will kill your plants before you receive any squash.
Yellow squash thrives best in soil pH between 6.0 and 6.5. You can use a soil test to check your pH and amend it to optimal soil pH. Honestly, most home gardeners don't worry about amending soil for the humble squash plant, so don't feel like you have to. It's much more important for plants like blueberries and hydrangeas. You can read more about making your soil more acidic in this post on purple flowering bushes (just scroll to the hydrangea section).
Squash is a heavy feeder. Amend your soil with organic compost and a natural, slow-release fertilizer like worm castings before planting.
Feed your plants at least monthly during the growing season, but avoid fertilizers with lots of nitrogen after the plant starts to set fruit. Nitrogen encourages leaf growth, which is good for a young plant but can encourage a more established plant to put energy into leaves instead of fruits. I like using Neptune's Harvest organic fertilizers and the FoxFarms nutrient trio.
Practice crop rotation. Do not plant yellow squash where other members of the cucurbit family (squash, zucchini, cucumbers, and pumpkins) have grown in the last 3-5 years. Additionally, avoid areas recently used for other heavy feeders like tomatoes.
What Are the Best Methods for Planting Yellow Squash?
Squash can be grown using transplants. However, it is generally recommended to grow them directly sown from seed. You can plant two to three seeds together, and the seeds need to be ¾ to 1 inch deep and spaced three to six feet apart. In an intensive square foot garden, squash are typically planted with one plant occupying two squares.
Although transplant seedlings are tempting (Yay – instant garden!), growing from seed is more economical and tends to create healthier plants.
Seedlings grow for sales are typically varieties that make impressive seedlings, not necessarily the best fruits. Additionally, seedlings grown for sale are generally grown in a greenhouse and aren't as vigorous as plants you start from seed outdoors. You'll need to follow a gradual hardening off process off to acclimate them to life outdoors. Learn more about hardening off in this post about how to prepare seedlings for transplanting.
If starting seeds indoors, sow seeds five to six weeks before the last spring frost. Extra seeds can be kept for several years if you are not able to plant every one.
There are many small, organic seed sellers online today. Ordering seed from someone with a similar climate to yours can help ensure success in your garden. Even within the same variety of squash, getting seed from a grower located near you, or in a similar climate, is best. For Southern gardens, the store Zellajake Farm Gardens on Etsy is a great choice. For more northern climates, try seeds from Pittsburg-based Tomorrow Seeds.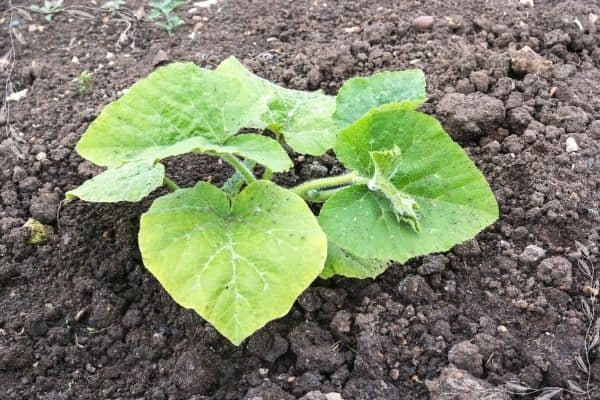 Yellow squash grows extremely fast, and a squash fruit can grow several inches in one day. Consequently, you may have to harvest squash multiple times in one day due to its high growth rate. The average plant can grow anywhere from five to twenty-five pounds of yellow squash per season, so plan your garden accordingly.
Best Practices for Watering Your Yellow Squash
Yellow squash requires a lot of water. Make sure to keep the soil evenly moist and water the plants in the mornings to give the leaves time to dry off during the day (if you water later on in the day, the plants will not adequately dry off and can form root rot and other diseases and attract pests).
Water about one inch per week, less if it is rainy. Mulching your garden will allow the soil to retain moisture, prevent weed growth, and discourage pests.
Always water your plants gently to avoid damaging them. Do not use your high pressure hose nozzle that you use to wash your car. Instead, use a watering can or a watering wand for a more gentle shower.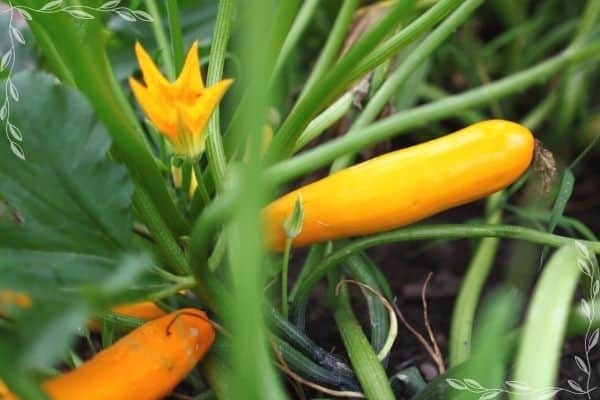 Maintaining Your Yellow Squash Crops
Check your yellow squash plants daily to ensure optimal health and growth.
Yellow squash can be susceptible to pests and diseases. Daily checks can prevent small problems from becoming larger issues. Check the underside of leaves for insect eggs and remove them and adults by hand.
If there is any mildew, quickly deal with the problem before it can spread. There are treatment suggestions further down the page in the section on dealign with pests and problems.
Expert Tips/Information for Growing Yellow Squash
Squash plants grow both male and female flowers. The female flowers can be identified by looking for a tiny squash directly under the blossoms. Male flowers, which show up a week or two before the female flowers, grow directly on the stem. Male flowers tend to be smaller and far more numerous. Use extra male blossoms to make delicious fried squash blossoms.
The image below is a female blossom. Note the small, immature fruit: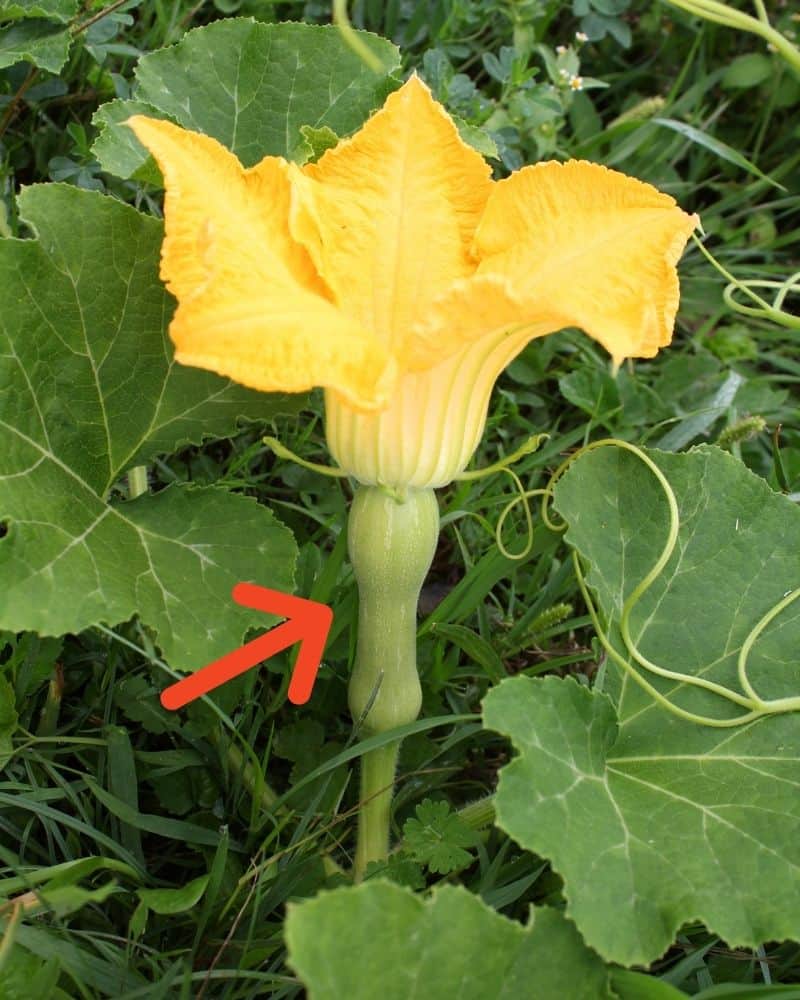 Bees and other pollinators help pollinate squash blossoms. Bees love to roll around in large, open, nectar-filled squash flowers. Male flowers will drop off the plant when they expire. Do not be alarmed. This is normal. Unfertilized females will wither, too.
Although squash is usually pollinated naturally without any assistance, you can pollinate yellow squash by hand if you want to ensure an ample crop. Use a soft, clean paintbrush or makeup brush to gather some pollen, then brush it onto the central portion of the female flower.
I took the pictures below while hand-pollinating a gourd. Your yellow squash blossoms will be a little smaller, but very similar looking.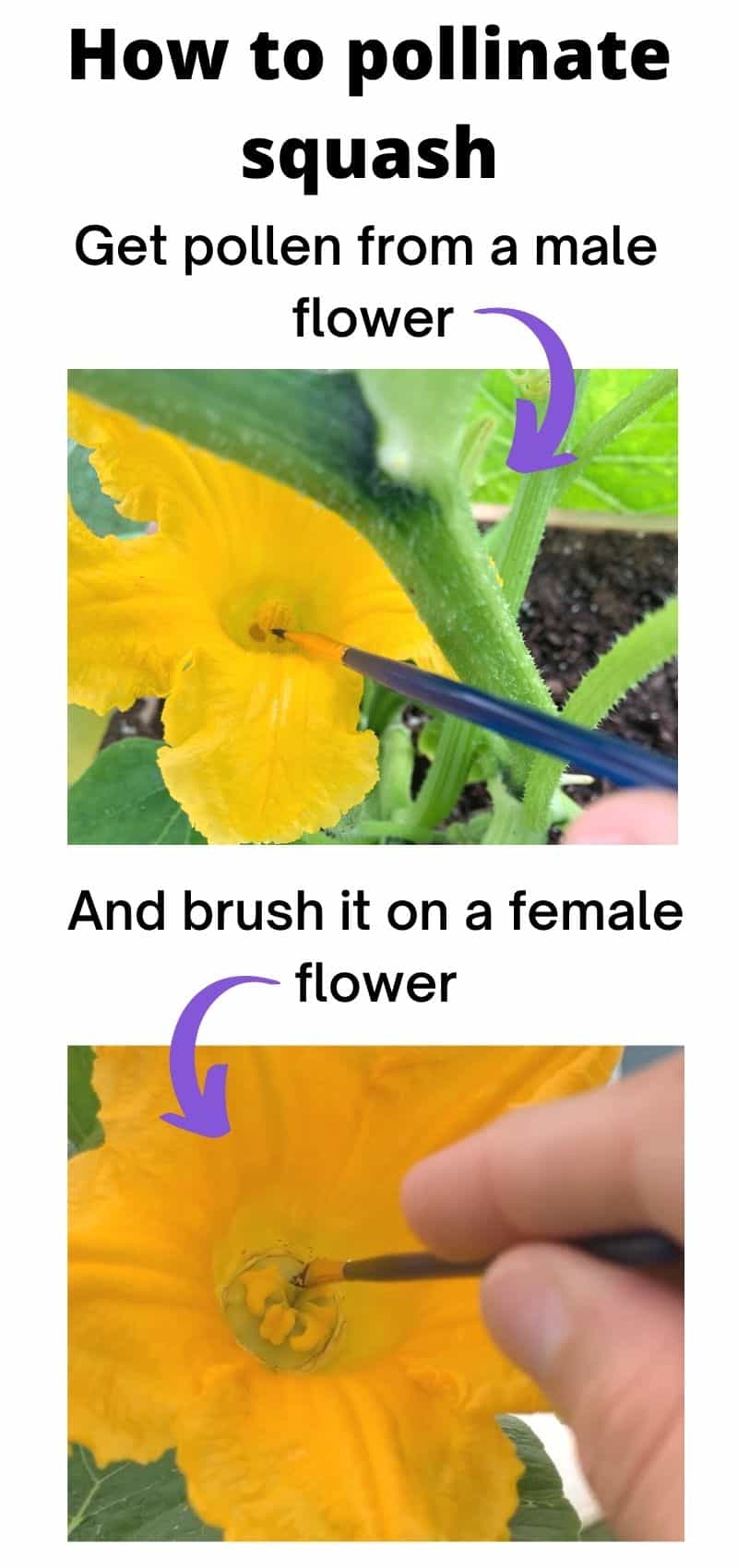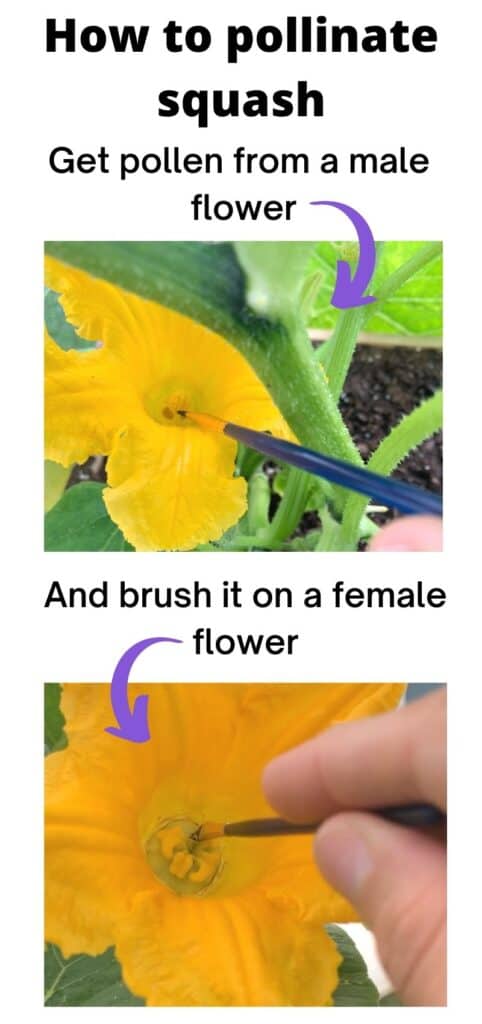 Yellow squash grows very rapidly. Depending on the variety, you may be able to harvest crops in as little as 50 days. The fruit should be tender and have a shiny or glossy appearance when you pick it. A yellow squash that is ready to be picked will be about 1 ½ to 2 inches in diameter and about 6-8″ long.
Make sure that you pick fruits promptly so they don't become overly large and tough. Frequently harvesting also encourages your plant to continue producing.
How to harvest yellow squash
Harvesting yellow squash is simple. The hard part is harvesting them before they get super huge! They truly can grow significantly over the course of a single day.
Use a sharp knife or, to be safer, a pair of sturdy garden pruners. Cut the squash from the vine, leaving an inch or so of stem on the fruit to help is store for longer.
Do not try to twist the squash off the vine. Mature squash vines are tough and you may damage the plant, making it more sucesptible to disease.
Be careful with your harvest squash. They have then skin that can be damaged easily.
Sale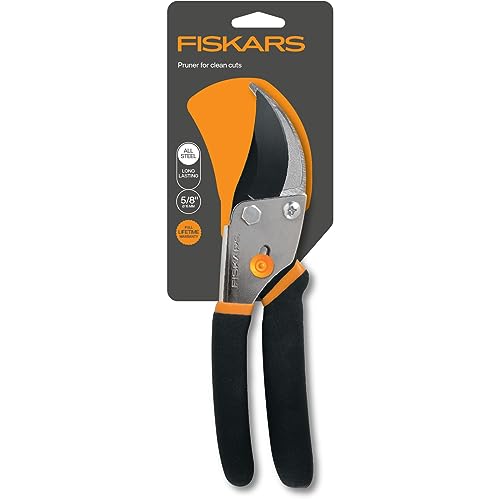 Fiskars Bypass Pruning Shears 5/8" Garden Clippers - Plant Cutting...
GARDENING ESSENTIAL: Steel blade plant shears ideal for a variety of pruning tasks like cutting flower stems, maintaining your herb garden, and more...
MAXIMUM POWER AND PRECISION: Low-friction blade coating makes smooth cuts, reduces gumming, and enhances rust resistance; Self-cleaning sap groove...
LONG-LASTING AND RELIABLE: Steel blades stay sharp through heavy use and provide excellent durability for lasting value; Fiskars pruning shears and...
How to store yellow squash
Store yellow squash in a plastic bag in the refrigerator. Do not wash the squash ahead of time and poke a few holes in the plastic bag before putting the squash in. You can generally keep yellow squash in the fridge for 4-7 days.
How to blanch and freeze yellow squash
Squash can also be blanched and frozen. They can also be cut and frozen for up to a year.
Wash the squash gently in cool water.
Slice the squash into 1/4″-1/2″ rounds.
Prepare a large pot of boiling water and an ice bath.
Blanch the squash slices in boiling water for 2-3 minutes. Quickly transfer them to your ice bath.
Drain the squash and pat it dry before placing in freezer-safe bags or containers. Store in your freezer for up to a year. I always use my FoodSaver and vacuum seal bags.
To make blanching easier, use a blanching basket with a handle. Blanching baskets are large mesh baskets that save you time because you can easily lift the whole basket out instead of fishing around for chunks of squash in boiling water. Bonus: if you get the right size, you can use your blanching basket as a pressure cooker steamer basket, too.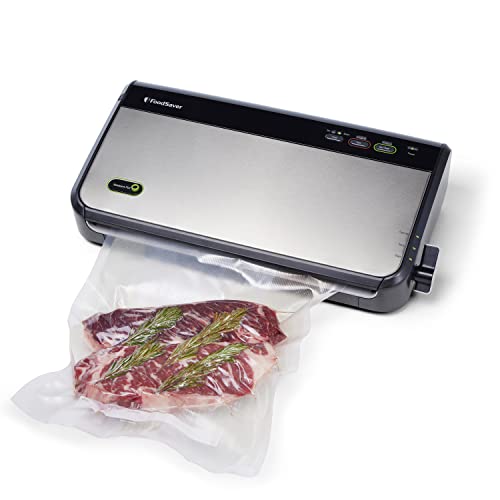 FoodSaver FM2435 Vacuum Sealer Machine with Bonus Handheld Vacuum Sealer...
Stretch your dollar: Meat preserved with the foodsaver system in the freezer can last upto 3 years and still taste fresh, flavorful, and freezer-burn...
Built-in roll storage & cutter: Create custom-sized bags without using scissors; Led light indicators then guide you through the vacuum sealing...
Even more consistent sealing: guaranteed to reach an optimal vacuum level and perform an airtight seal for upto 60 consecutive seals before needing to...
If you own a food dehydrator, it can be an effective tool for preserving sliced/diced squash. Put the dehydrator at 125ºF for 10-12 hours or until dry. You can season your squash and eat as is or grind it into a powder to add to other recipes, such as soups, smoothies, etc.
You can also freeze dry yellow squash, if you're lucky enough to have a freeze dryer or a neighbor with one.
Pests That Can Affect Yellow Squash
Here are some common yellow squash problems and how to resolve them.
Insects can make quick work of an entire crop of squash if left unsupervised. However, these invaders can usually be quite simple to deal with if you are attentive and proactive
Vine Borers
Vine borer caterpillars are a major pest for squash.
The adult vine borer is a moth that looks kind of like a wasp with an orange body and metallic green wings.
The caterpillars tunnel into squash stems, causing that area of the vine to yellow and if left untreated, wilt. They are difficult to treat once inside your plant, but it is possible. Look for holes in the stems where the bug entered, make a slit into the stem, and remove the intruder.
A neat trick for removing adult vine borer moths involves a simple insect trap. Vine borers are drawn to the color yellow, which is the color of the squash blossom. Grab a pack of sticky yellow insect traps and set them up in and around your squash plants. You'll be surprised at how many insets you catch! (These yellow traps are also great for combating fungus gnats.)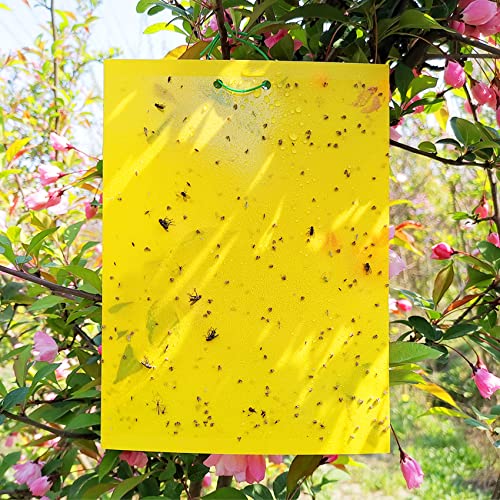 50 Sheets Yellow Sticky Traps, Fruit Fly Traps, for Indoor and Outdoor,...
👍【Package Contains】50 sheets 8x6 inch dual-sided yellow sticky traps with 50pcs twist ties and 8pcs plastic holders.
👍【Yellow Plastic Holder】Place the sticky traps tightly on the yellow plastic holder, then insert it into the underground, very helpful for...
👍【Dual-sided Strong Glue】Capture the insects more effectively, stickiness will last all year round, even in rain, or until completely coated...
To learn more about squash borer moths and their life cycle, visit this informative page from the University of Minnesota Extension office.
Squash Bugs
These are brown or grey bugs that look similar to stink bugs and are a common occurrence on squash plants. They and their eggs can be found under the leaves. Remove these pests wherever found.
Squash bugs can also be trapped with yellow sticky traps.
Spider Mites
Spider mites look like tiny spiders and also suck sap from the squash leaves, turning them yellow in the process.
You can treat your plants with insecticidal soap to combat spider mites. Introducing and/or encouraging ladybugs and lacewings will help as well, as these insects feed on spider mites. Believe it or not, you can order live ladybugs delivered straight to your door for surprisingly low prices.
Root-Knot Nematodes
These are microscopic organisms that feed on squash plant roots; nematodes are difficult to pinpoint due to their tiny size. The first symptom of these pests is wilting during the day due to damage to the roots. If left untreated, your leaves and fruit will grow smaller until the plant dies altogether.
Diseases to Look Out for in Your Squash Plants
Bacteria, rot, and other diseases can easily affect your crops as well and can become difficult to treat without proper vigilance. Here are some of the most common afflictions that can impact your yellow squash.
Bacterial Wilt
Bacterial wilt is caused by the bacterium Erwinia tracheiphila. This disease is spread by the cucumber beetle, which feeds on the squash. The first symptom of infection will be the yellowing of all squash leaves in the entire affected plant. This is in contrast to yellowing caused by vine borers, which only appears in certain spots.
Crop covers can protect your plants by preventing cucumber beetles from feeding on them. Watching your plants and removing the beetles manually is also advised, as is spraying your plants with appropriate insecticides if previous precautions are ineffective.
Root Rot
Overwatering or planting in soil areas that drain poorly can cause root rot to form underground. Removing some of the soil will allow you to view the roots. Healthy roots will be whitish, whereas rotting ones appear blackish and slimy.
You may need to replant your squash in another area or amend the soil with compost/fertilizer to prevent further root rot.
Once your plants begin to wilt, the plant can unfortunately not be saved and will need to be disposed of. Be mindful not to dispose of the affected plant in or around your compost pile.
Verticillium Wilt
This is a fungal infection that causes symptoms similar to bacterial wilt. Wilting will occur only in parts affected by the fungi. Make sure the soil drains properly to avoid these fungi from catching root. Similar to bacterial wilt, plants and root systems affected by this infection will need to be disposed of.
Blossom-End Rot
Blossom-end rot can appear at the end of the fruit, just like with tomatoes. This tends to happen if your soil is calcium-deficient or has uneven water levels.
Also, make sure to water the soil around your plant evenly so that moisture does not accumulate in just one area. You can also use a calcium/magnesium solution designed to stop and treat blossom end rot. I've personally used Bonide's Rot-Stop with great success.
Sale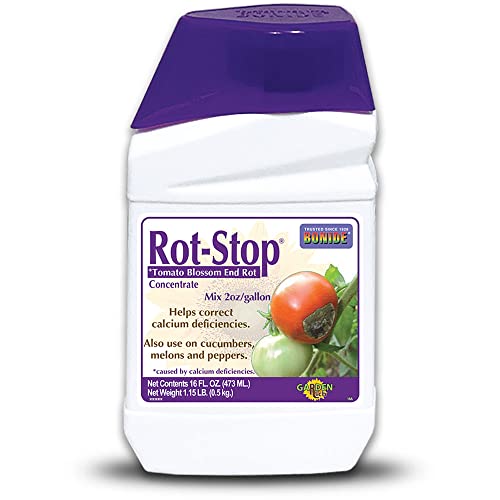 Bonide Rot-Stop Tomato Blossom End Rot, 16 oz Concentrated Liquid Garden...
CORRECTS CALCIUM DEFICIENCY - Our garden fertilizer is used to control blossom end rot on tomatoes by adding calcium to the plant.
CONTAINS NUTRITIONAL CALCIUM - Plant food that uses nutritional calcium derived from calcium chloride as the main active ingredient.
MULTIPLE USES - Rot Stop is also effective at correcting calcium deficiencies for cucumbers, melons, and peppers
Iron Deficiency
Iron helps plants create chlorophyll, which is necessary to plant survival and prosperity. You can add chelated iron to restore the iron in the soil. Overwatering can also cause iron and nutrients from being leached from the soil.
amazon box="B00A528VOK"]
Wilting That Occurs Naturally in Yellow Squash
If it is a hot day, your squash leaves may wilt slightly during the afternoon. As long as they have been properly watered, there is no need to worry. Many plants' leaves naturally wilt a bit during the day but bounce back when the sun has come down.
Check your plants in the evenings to ensure any wilting was caused by this natural process and not a sign of pests or infection.
Mildews That Can Affect Yellow Squash
Mildews can be devastating to your yellow squash. Left untreated, mildew can ruin your entire squash harvest. Learning to identify and manage mildew is extremely important for the long-term health and survival of your yellow squash.
Powdery Mildew
A fungus that appears as powdery spots on the surfaces of mature squash leaves, powdery mildew can cause the fruit to ripen prematurely, weaken plants, and reduce fruit yield. This fungus spreads rapidly amongst closely planted crops, so make sure you provide your yellow squash with plenty of room to grow.
You can treat mildew by spraying it with a neem oil and water solution. Neem oil is a natural oil extracted from the Neem tree seeds and is an effective mildew treatment. Pure neem oil is a popular skincare ingredient – it's safe for you and your family.
Sale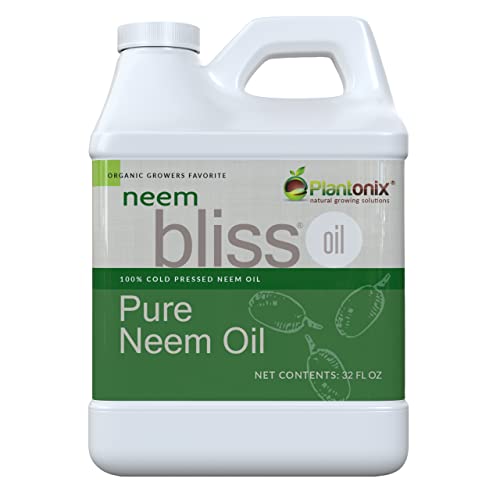 Neem Bliss - Pure Organic Neem Oil Spray for Plants, 100% Cold Pressed -...
🌱【The PUREST Neem Oil on the Market!】- Plantonix Neem Bliss is freshly made from the fruit kernels of the neem plant, without the use of any...
🌻【Easy to Use for Many Applications!】- To use for plants, simply mix 1.5 teaspoons of Plantonix Neem Bliss per 1 quart of water. Then, add half...
🌷【Highly Concentrated and Soluble!】- All Neem Bliss is heavily concentrated and made with zero additives, making it easy to reuse on farms,...
Downy Mildew
This mildew is a fungus-like infection that will give your squash yellow and/or brown spots on your leaves. Dark purplish-grey fuzz can also form on the underside of the leaves in very wet and humid conditions.
Certain fungicides can be effective if applied before the contamination becomes too severe.
How to treat squash mildew and fungus organically
According to Brett Markham, author of, Mini Farming, many fungal diseases can be controlled if caught early and treated prompty by pruning, and use of anti-fungals like copper sulfate, neem oil, baking soda, and garlic oil.
Copper sulfate can treat a variety of plant diseases, but not all of them.
If you need to remove a plant with a fungal disease, you must be careful not to spread the (microscopic and invisible) spores all over your garden when you pull it and take it to the trash. Markham advises spraying plants with a mix of:
2 tablespoons of castile soap
1 tablespoon of copper sulfate
1 tablespoon of lime
1 tablespoon light horticultural oil
1 gallon of water
Spray the plants until they're wet, but not dripping, then remove them. Place them straight into a trash bag – do not carry affected plants through your garden before bagging them. Wash your hands and tools carefully to avoid transmitting the disease.
Learn more about using organic fungicides from the Perdue University Extension.
Natural Patterns on Squash Plant Leaves
Some squash plants create natural white patterns on the leaves. These will cover the entire leaf, be consistent in shape, and will be mirror images of themselves across the leaf veins. Mildew tends to be irregular in shape, and often only appears on certain parts of the plant.
Companion Plants for Your Yellow Squash
Companion planting can help you garden organically.
Certain plants grow well near squash and help it grow healthily, repel invading pests, and attract pollinators. Growing companion plants also allows you to have a great-looking, diverse garden that can provide a wide variety of crops, herbs, and plants.
Many of these herbs and crops not only provide benefits in the garden but also taste delicious when cooked together.
Here are a few popular companion plants for squash:
Planting Corn With Yellow Squash
Planting corn helps squash crops as the long corn plants provide shade for the squash when there may be too much direct sunlight. Corn and squash also share nearly identical moisture and soil health requirements, making them irreplaceable companions.
Beans
Planting corn, squash, and beans together is a traditional combination called the Three Sisters. These three crops, grown in combination, have formed the backbone of Native American agriculture for centuries. Discover more about this planting style from Nativeseeds.org.
Beans can absorb nitrogen from the air very efficiently and transfer that nitrogen to the soil around them, providing an excellent source of nutrients for squash and corn. Bean plants also grow vines that grow along with the other plants and provide additional structure.
Onions
The strong odor of onions helps to keep pests away and causes squash plants to grow more flavorful. They are also an excellent vegetable to cook alongside yellow squash.
Radishes
These little plants are easy to plant and grow and repel almost all common garden pests. (Except specific aphids that love radishes and turnips.) These are perfect in smaller gardens where companion planting options may be more limited.
Radishes are incredibly easy to grow, but thrive in cooler weather. Since yellow squash is a warm-season crop, consider using radishes early in your squash growing season. For more information about this fast-growing and nutritious crop, visit this post on how to plant and grow radishes.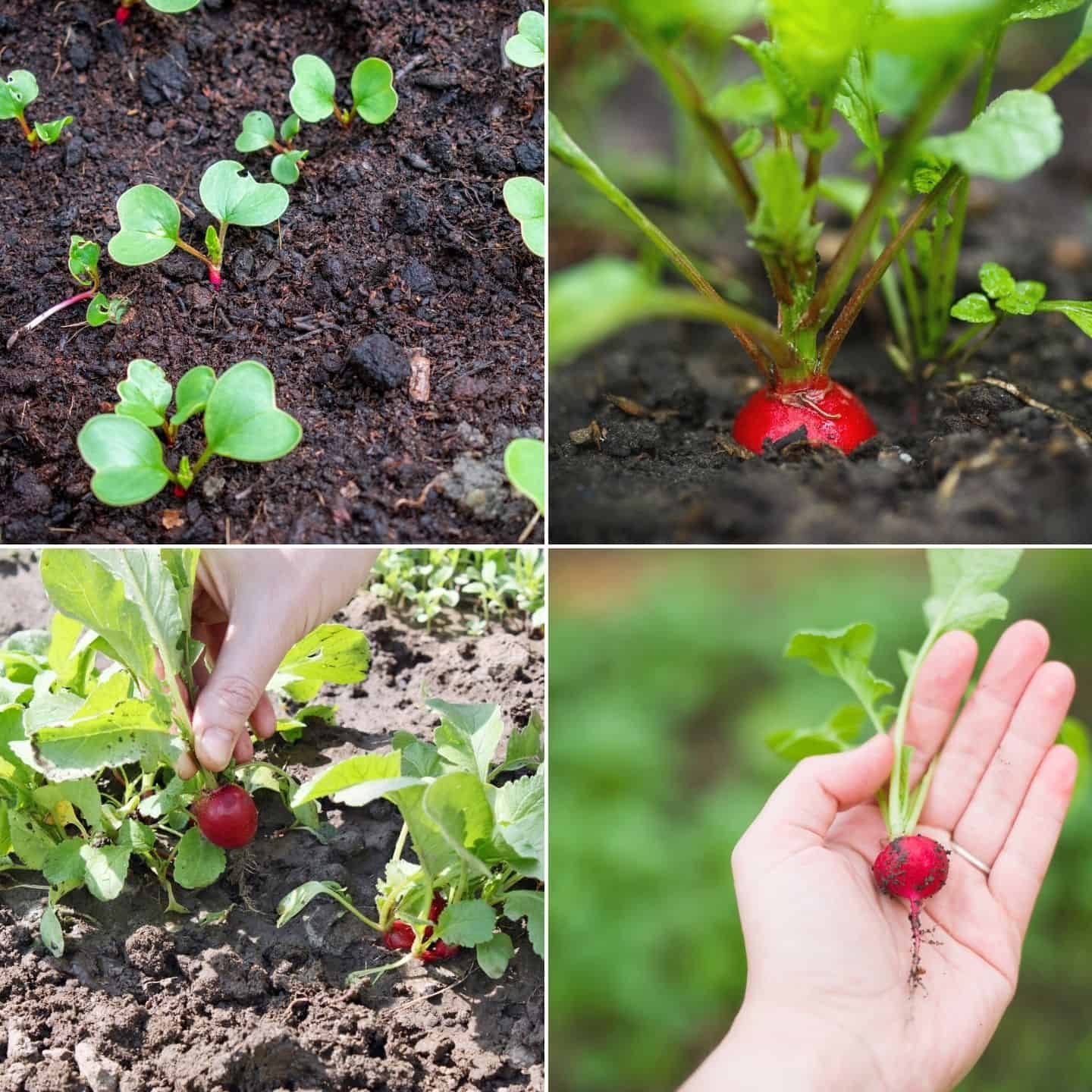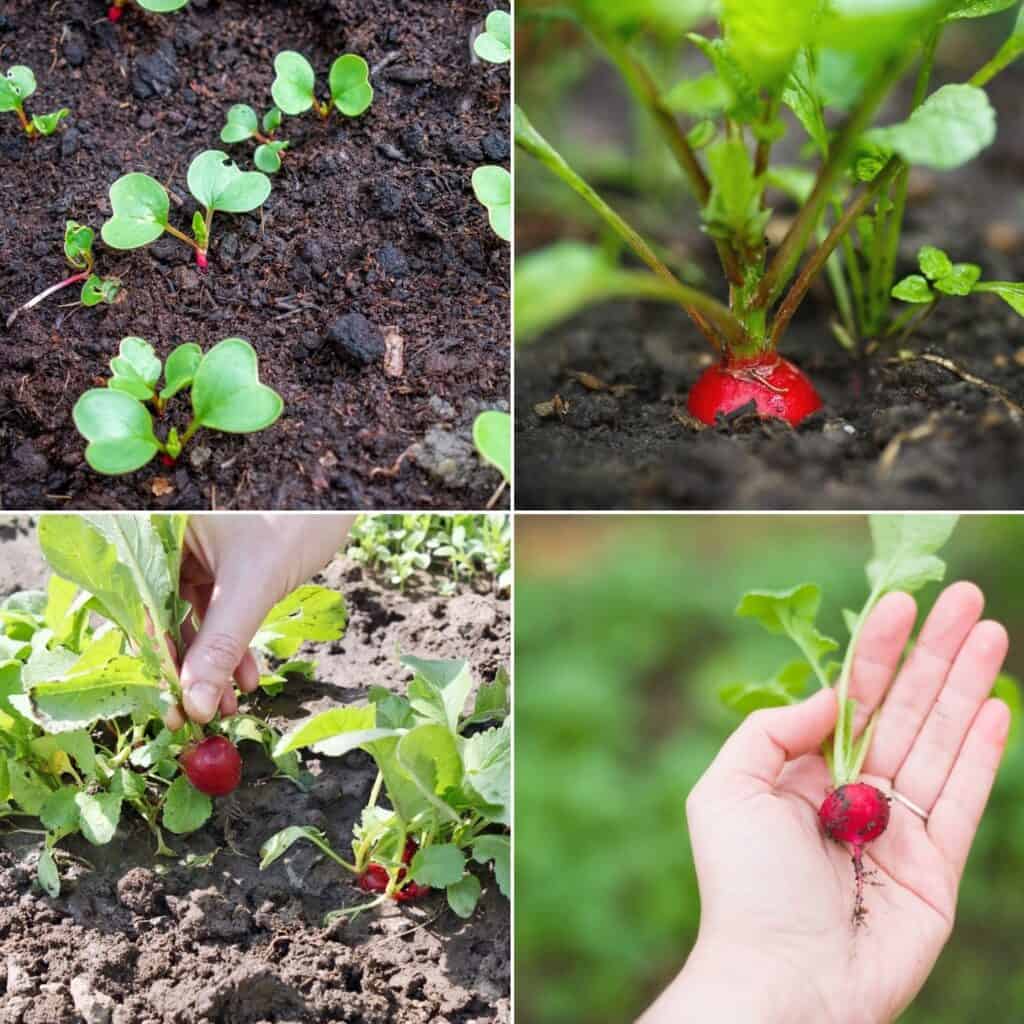 Nasturtiums
These gorgeous flowers not only allow your garden to look more beautiful and diverse; they also attract useful pollinators and repel annoying pests, such as beetles, nematodes, and aphids.
Nasturtium leaves and flowers are edible themselves and are frequently believed enhance the flavor of yellow squash.
Marigolds
Similar to nasturtiums, marigolds give a colorful flourish to your garden while also acting as a "trap crop." They have an odor that repels annoying bugs and even rabbits. Take care as they have also been known to attract spider mites.
Borage
Borage can help deter cabbage worms and squash beetles that can destroy your squash plants. It also attracts bees and will self-seed every year, removing the need for annual replanting.
Borage is an herb that tastes somewhat like cucumber. It's frequently used used as garnishes and for medicines. Discover more about borage in this guide to planting herbs together.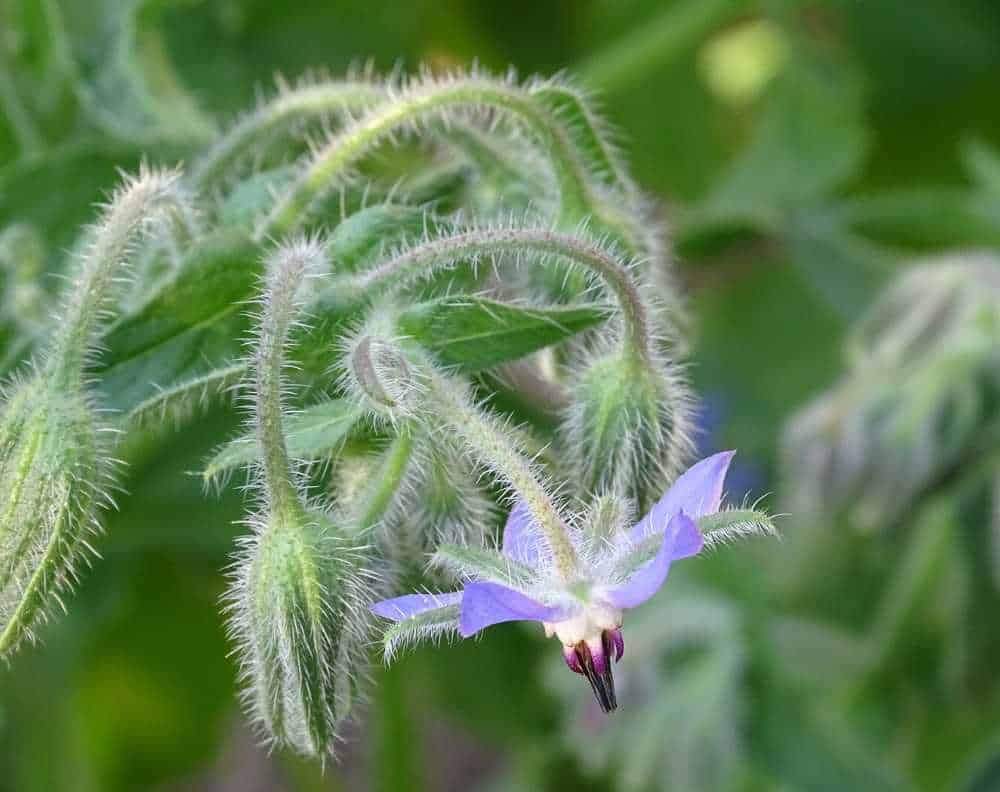 Mint
An excellent companion plant for many crops, its strong odor helps repel most of the destructive bugs and instead attract the "good" ones. Make sure to keep an eye on your mint plants, however, as they are invasive and can take over other plants if left unchecked.
Learn more about mint in this guide to harvesting mint.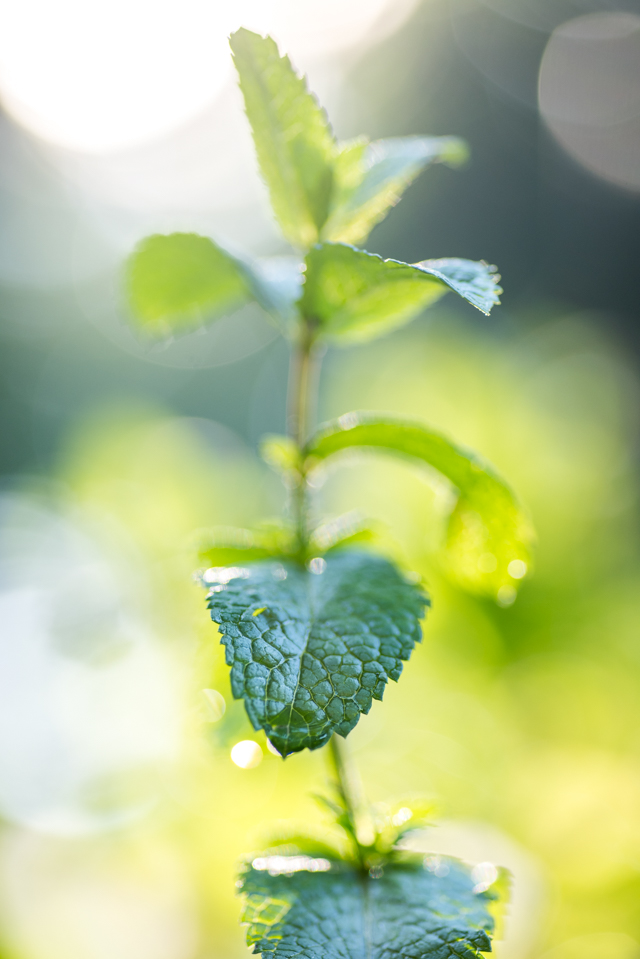 Plants That You Should NOT Plant Near Yellow Squash
Just like there are companion plants to yellow squash, there are also plants that should not ever be planted near them, mainly potatoes and pumpkins.
Potatoes
Squash is more susceptible to blight if planted near potatoes. As a root vegetable, potatoes are heavy feeders and absorb many essential nutrients from the soil also needed by squash.
Pumpkins
Squash and pumpkins belong to the same species. This means cross-pollination can occur. Contrary to popular belief, this does not affect the current generation of fruits (source).
If this occurs and you save the seeds from your current squash crop for replanting next year, you may end up with a hybrid cross between squash and pumpkin. This will affect the taste and growth of your yellow squash next year. However, this is only a concern if you are planning on keeping your squash seeds for replanting.
Zucchini
Like pumpkins, zucchini are too closely related to squash to make a good companion plant. They will compete for nutrients and attract the same pests.
Cucumbers
Cucumbers are also members of the cucurbit family. Avoid planting all members of this family near each other or in soil previously occupied for another cucurbit.
Conclusion
These are the basics of planting and growing squash, from seedling to cultivation. We've covered how to prepare the soil, how and where to plant, tips for plant maintenance, and troubleshooting help. However, there are a multitude of factors that differ between gardens, such as climate, garden space, experience, etc.
Trial and error are the best way to learn how to plant and grow yellow squash. Don't be discouraged if things go astray. Instead, view every every plant and every harvest is an opportunity to learn. Staying consistent with plant care and monitoring is the best way to ensure your garden's success. Good luck!
Popular summer vegetables and herbs
Discover how to grow popular vegetables and herbs in your backyard garden or container garden with these in-depth vegetable growing guides.
Sources:
https://hgic.clemson.edu/factsheet/summer-squash/
https://www.missouribotanicalgarden.org/PlantFinder/PlantFinderDetails.aspx?kempercode=a686
https://hort.purdue.edu/newcrop/1492/cucurbits.html
https://www.thespruce.com/companion-plants-zucchini-and-summer-squash-2540045
https://davesgarden.com/guides/articles/companion-planting-with-squash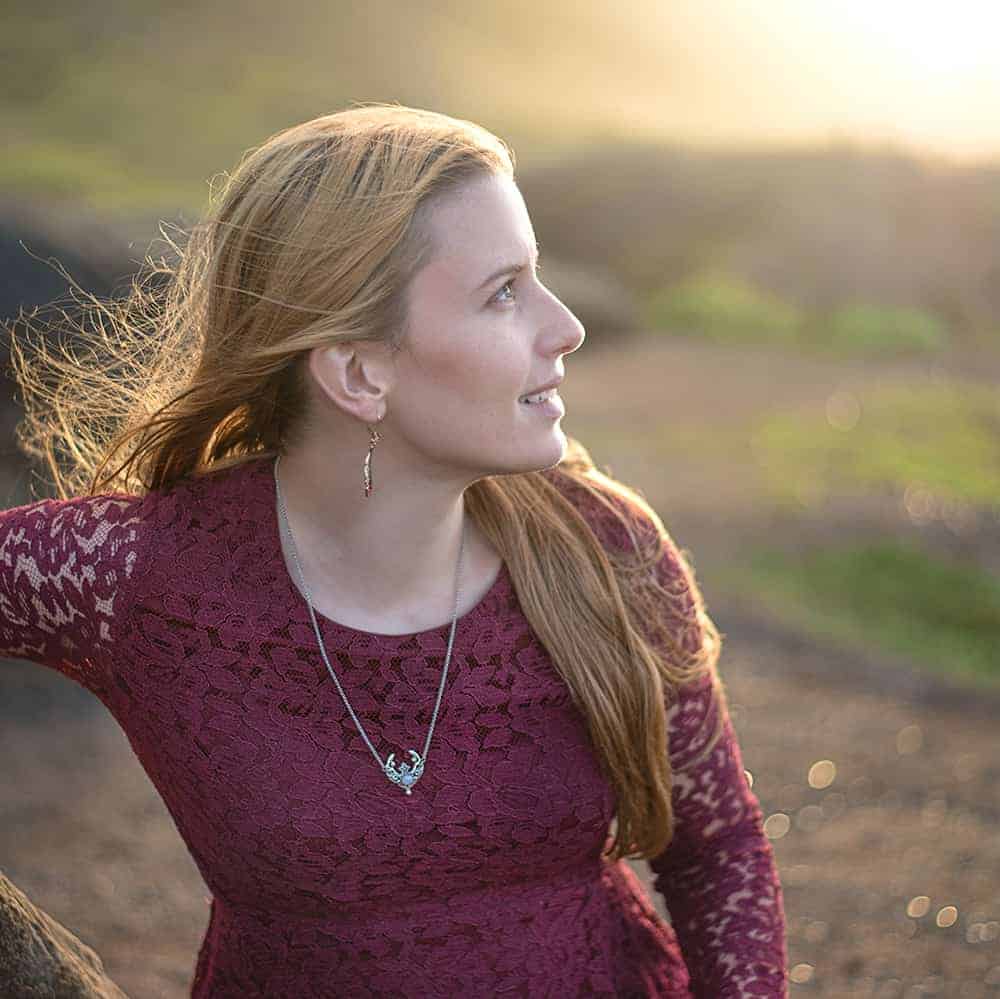 Natasha Garcia-Lopez is an avoid home-gardener and proud owner of 88 acres of land in rural West Virginia. She was a member of the Association for Living History Farms and Agricultural Museums for many years and is currently enrolled in the Oregon State University Master Gardner Short Course program so she can better assist you with your gardening questions.She holds a certificate in natural skincare from the School of Natural Skincare.