Are you ready to finally plan your garden ahead of time for a successful harvest and enjoyable gardening experience?
This free printable garden planner can help!
This garden planner printable is packed full of pages to help you plan, track, and organize your seasonal, monthly, and weekly garden tasks. Make this the year you finally get your seeds planted on time and stay on top of your garden chores with this free printable planner!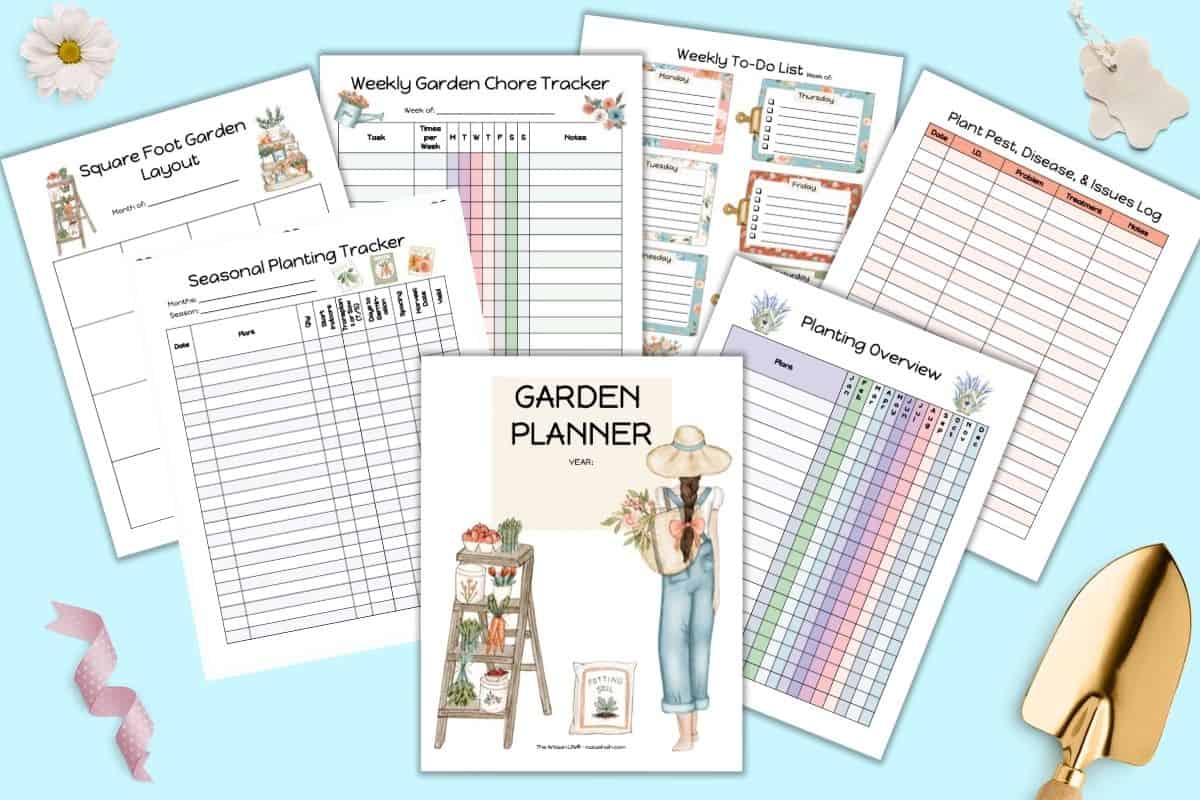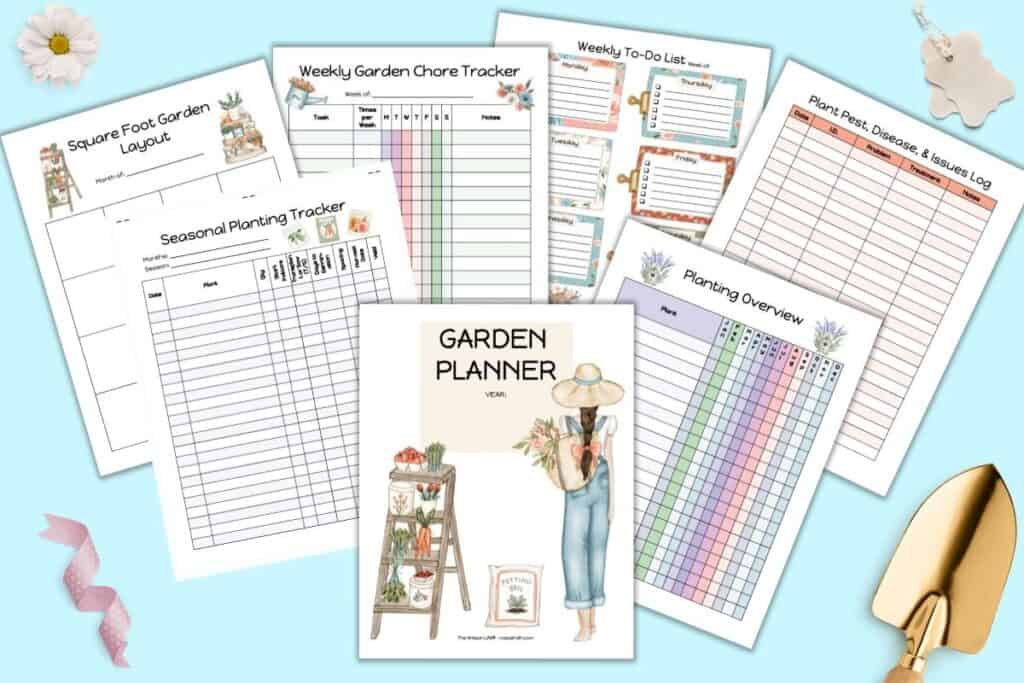 (This planner was originally published on The Artisan Life, my planners and printables site. Thank you to concerned readers who've messaged to let me know the planner is the same. )
This planner is as functional as it is pretty. I've noticed that planting planners are frequently either functional (but unattractive and unappealing to use) or frilly without much substance. I hope this planner fills the gap so you can have a garden binder that's a joy to look at and a helpful planning tool and record. 
This post includes affiliate links. If you make a purchase using one of these links, Together Time Family will receive a commission at no additional cost to you.
How to print your garden planner
These pages are a joy to print and use. They have carefully designed margins to ensure they are printer friendly. You won't have anything important missing after you print and hole punch for your garden binder!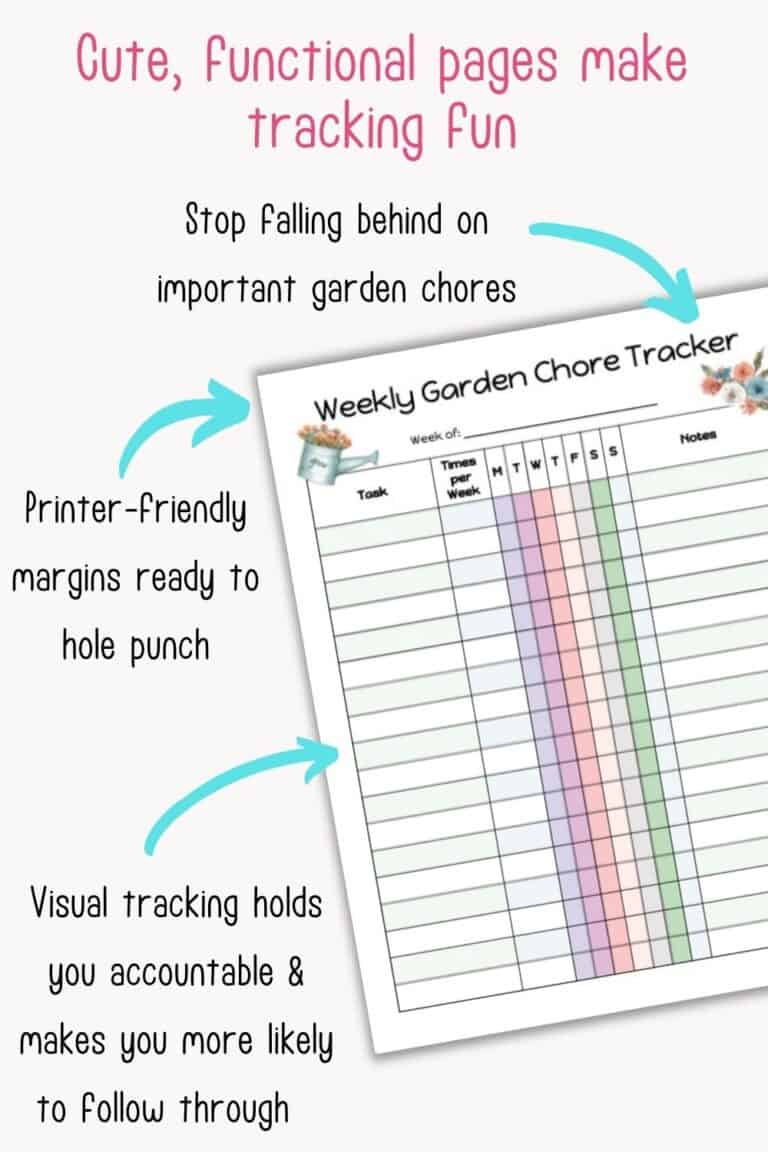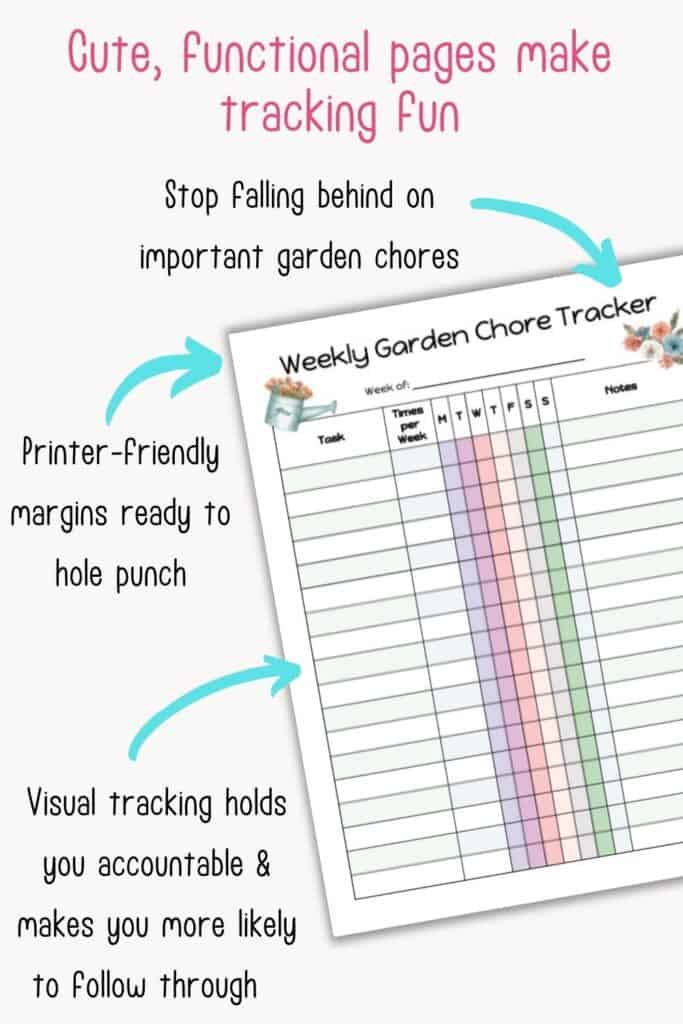 For best results, print on 32 lb paper. This paper is brighter and thicker than "normal" printer paper. This means your pages look inviting and beautiful, plus they hold up better to repeated use. For a side-by-side comparison of several popular papers and cardstocks, check out this post on The Artisan Life on the best paper for planner printables. 
Sale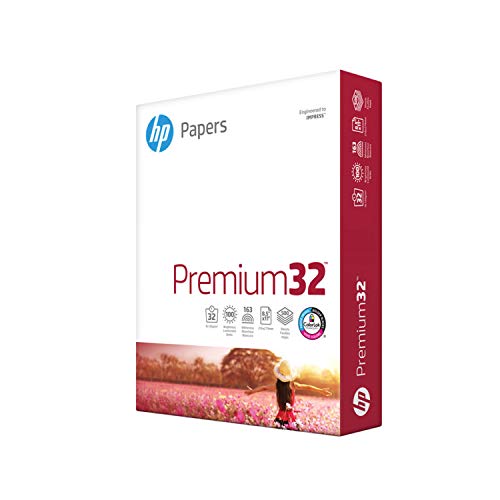 HP Paper Printer | 8.5 x 11 Paper | Premium 32 lb | 1 Ream - 500 Sheets |...
Made in USA: HP Papers is sourced from renewable forest resources and has achieved production with 0% deforestation in North America.
Heavyweight premium printing: HP Premium32 is a heavyweight (32 pounds), brighter (100 bright) and whiter (163 whiteness) paper with a super-smooth...
Certified sustainable: HP Premium32 presentation paper is Forest Stewardship Council (FSC) certified and contributes toward satisfying credit MR1...
I recommend printing these letter sized pages at 100% and placing them in a 3 ring binder. Record keeping is key to having a garden that keeps getting better, year after year. You may think you'll remember which varieties you liked and which you didn't or which pest control methods worked best, but you probably won't. I know I never actually do! That's why a written record is invaluable.
I recommend using a clear view binder because this set of printables comes with a lovely front cover page. There are two different cover pages with different skin tones.
You may also want tab dividers to separate your months and seasons. Make sure to add a few heavy duty page protectors, too, so you can keep your empty seed packets!
Avery Economy Showcase View Binder with 1 Inch Round Ring, White, 1 Binder...
Avery 76000 Secure Top Sheet Protectors, Super Heavy Gauge, Letter, Diamond...
Avery Plastic 8-Tab Two-Tone Binder Dividers with Two Pockets, Insertable...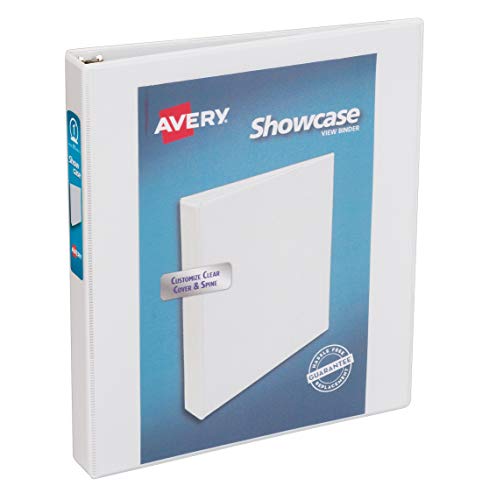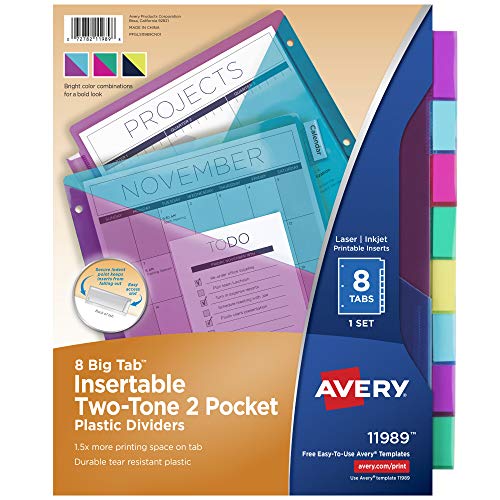 Avery Economy Showcase View Binder with 1 Inch Round Ring, White, 1 Binder...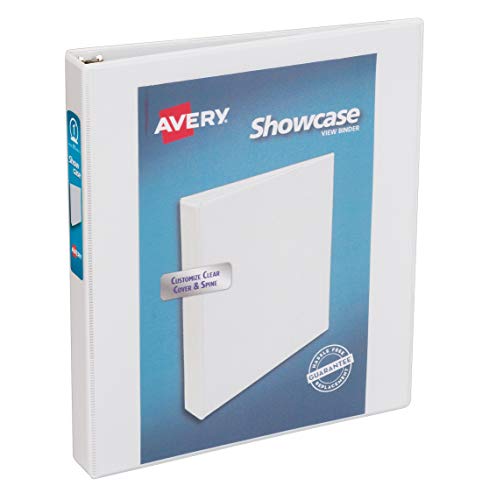 Avery 76000 Secure Top Sheet Protectors, Super Heavy Gauge, Letter, Diamond...
Avery Plastic 8-Tab Two-Tone Binder Dividers with Two Pockets, Insertable...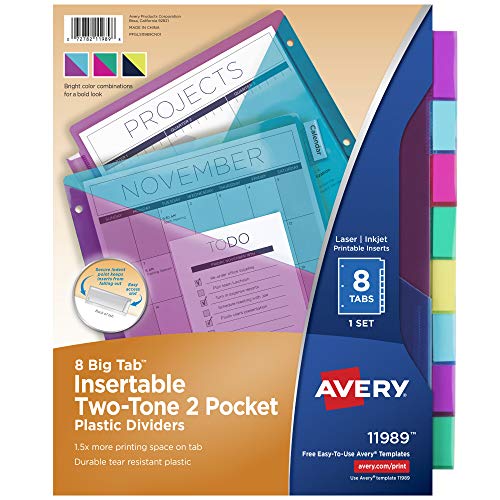 The last step for using your garden planner is, of course, actually printing and using it. Print it as soon as possible so it doesn't sit on your hard drive gathering virtual dust bunnies!
Free printable gardening planner
Let's take a look inside your free printable garden planner!
This planner is packed full of pages to help you make the most of your garden. There are an incredible 41 pages in the PDF. Print just a few or print them all – whichever serves your needs best.
Pages include:
Two cover pages
Two "from the garden of" pages
Nurseries & suppliers log
Garden wish list
Seed, root, and bulb inventory
Garden shopping list
Planting overview
Seasonal garden expense and task tracker
Seasonal garden notes
Seasonal garden layout
Seasonal planting tracker
Monthly garden planner
Monthly garden layout
Square foot garden layout
Garden layout notes
Monthly planting tracker
Monthly chore tracker
Monthly harvest calendar
Monthly expense record
Monthly progress and notes
Pest and disease log
Weekly to-do list
Weekly garden chore tracker
Weekly progress and notes
Watering tracker
Weekly harvest record
Blank plant profile page
11 popular herb profile pages with growing & harvest tips
Blank recipe card
You can see a flip through preview of all the pages here:
I think you'll agree I should be charging for this planner. It's more detailed (and beautiful) than many planners that are selling on Etsy. I believe strongly in the benefits of gardening and keeping garden records, so I want to make this garden planner accessible to you, regardless of your budget. 
If you'd also like to keep track of key gardening dates in your regular planner, make sure to grab these free printable garden planners stickers from The Artisan Life.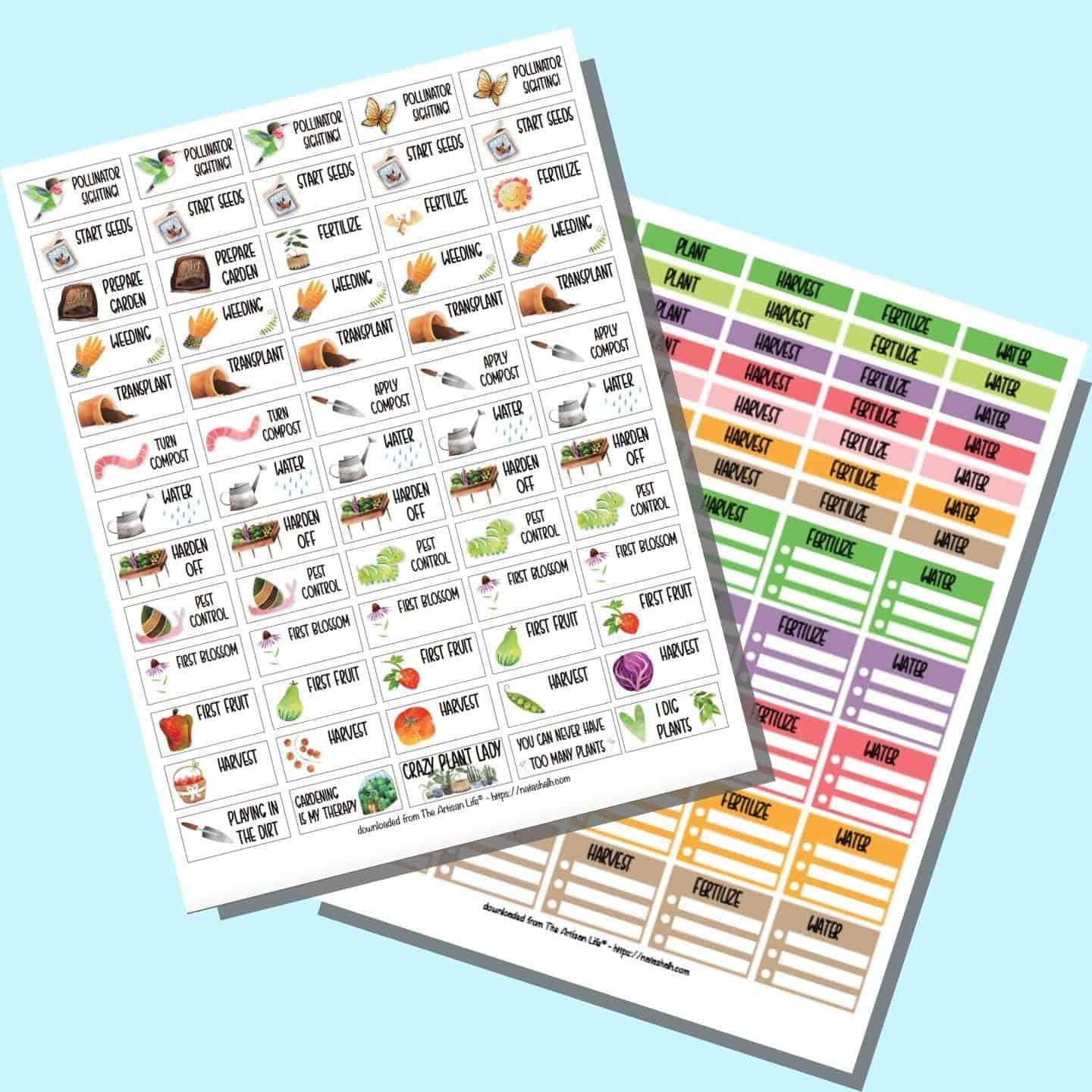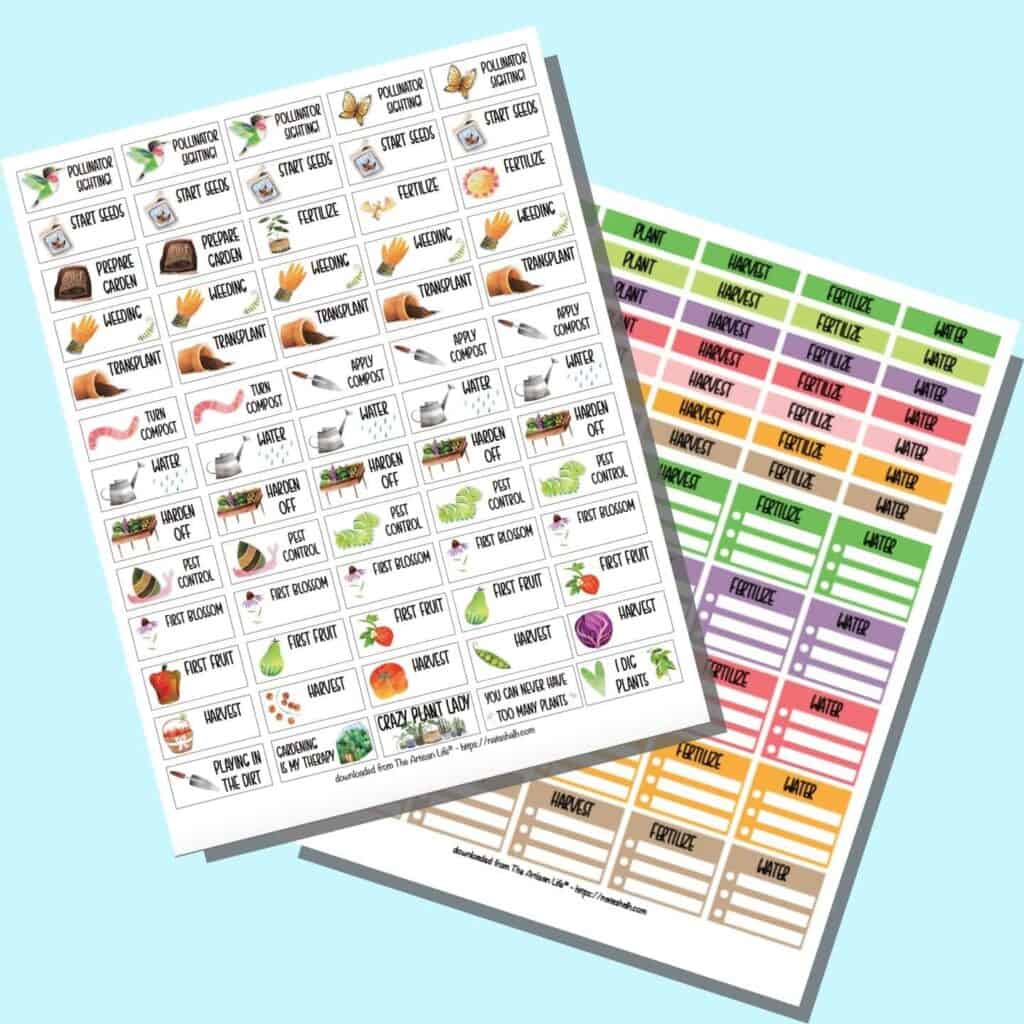 This planner is licensed for personal and single classroom use. You are welcome to print and use it for yourself and for your students (children or adults) in a class you are personally facilitating.
You are not licensed to redistribute the files or printouts to others for use in classes they are teaching. Instead, please refer your family and friends to this page so they can download their own copies.
This planner is available for $0+ using the widget below. (If the widget doesn't load, follow this link.) This makes it easy for you to leave a donation in appreciation for the planner. Thank you for your support. As you can see, Together Time Family is ad-free. We rely on reader support to keep our site up, running, and growing.
I hope you enjoy using your new garden planner! Make sure to check out these growing guides to help your garden get a great harvest this year:
Popular summer vegetables and herbs
Discover how to grow popular vegetables and herbs in your backyard garden or container garden with these in-depth vegetable growing guides.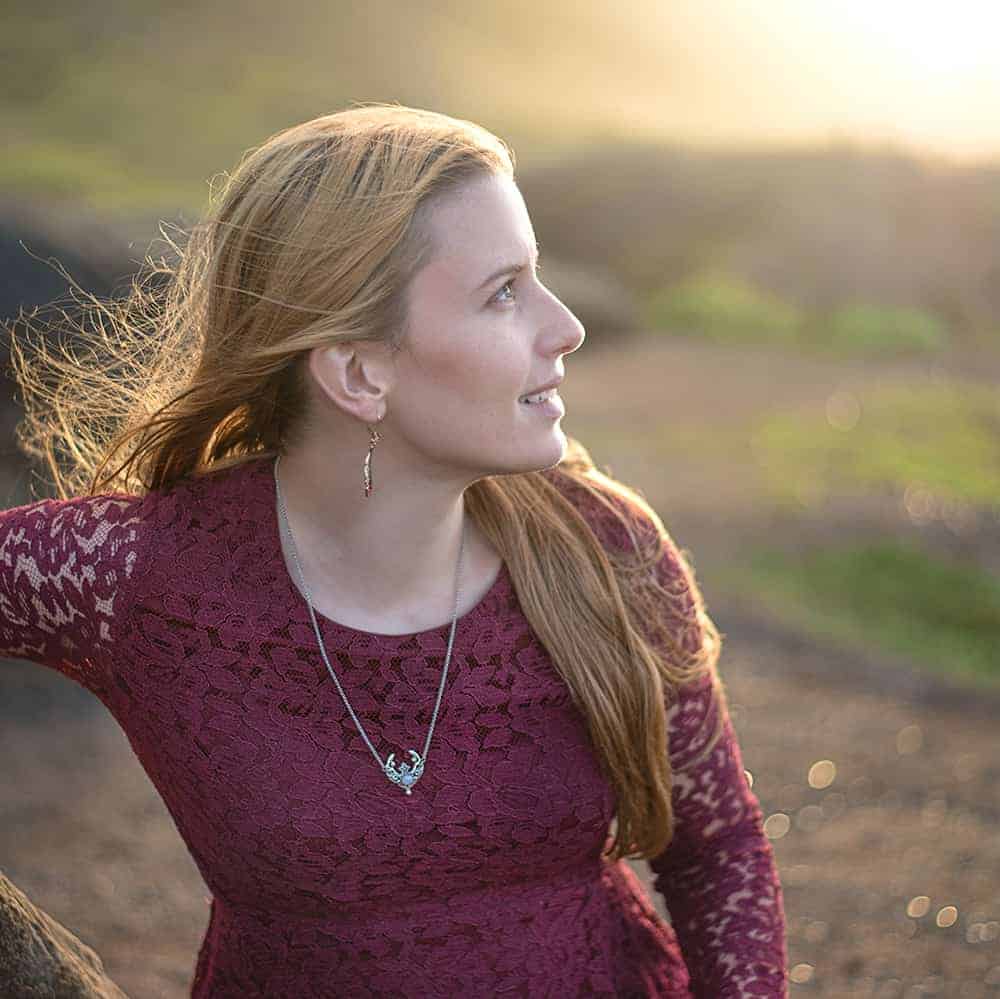 Natasha Garcia-Lopez is an avoid home-gardener and proud owner of 88 acres of land in rural West Virginia. She was a member of the Association for Living History Farms and Agricultural Museums for many years and is currently enrolled in the Oregon State University Master Gardner Short Course program so she can better assist you with your gardening questions.She holds a certificate in natural skincare from the School of Natural Skincare.