As a gardener, you don't want any food to go to waste. Squash and pumpkin leaves are edible, so maybe you're wondering if potato leaves are edible, too. Or perhaps you just caught your dog or child trying to eat potato leaves and you're wondering if it's okay.
The answer is a definite no – "Irish" potato leaves are not edible. They're worse than inedible. They contain a toxic alkaloids that can cause illness and even death.
This is very different from sweet potato leaves. In spite of their similar name, sweet potatoes are not the same thing as white potatoes. Sweet potato greens are edible.
If you'd like to know more about why sweet potato leaves are edible, but white potato leaves are not, read on. We'll also take a look at whether it's okay to eat green potatoes or sprouted potatoes.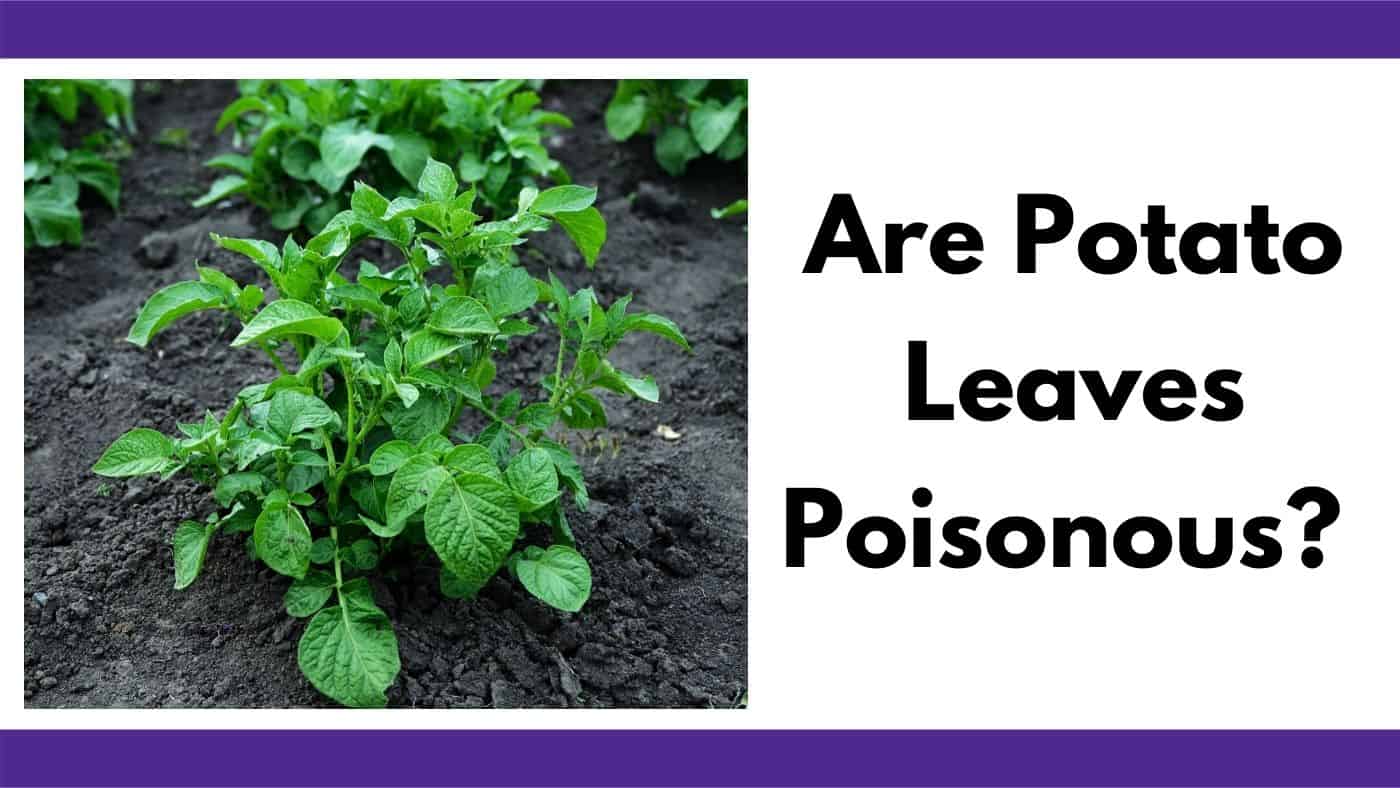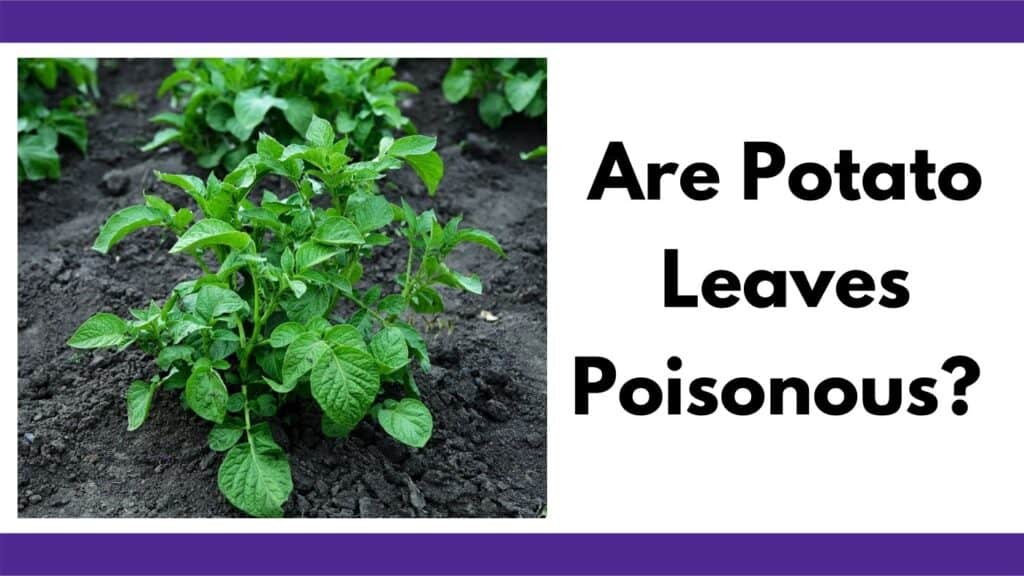 This post includes affiliate links. If you make a purchase using one of these links, Together Time Family will receive a commission at no additional cost to you.
White Potatoes vs Sweet Potatoes
potatoes, also called Irish potatoes, are not actually related to sweet potatoes.
Sweet potatoes, botanical name Ipomoea batatas, belong to the morning glory family (Convolvulaceae). They're widely touted as healthy and nutritious, and even their leaves are edible. Sweet potato leaves aren't just edible – they're more nutritious than many commonly eaten vegetables!
Vitamin B
Beta carotene
Iron
Calcium
Zinc
Fiber
Protein
Vitamin K
The leafy greens from sweet potato plants are a nutritional powerhouse. You can use them in stir fries, smoothies, salads, or as a supplementary food source for backyard animals like rabbits and chickens. The young leaves are more tender and better for raw eating than older, tougher leaves. Both are perfectly safe to eat.
White potatoes, also called Irish potatoes have the botanical name Solanum tuberosum. They are sometimes called Irish potatoes because of their importance and fame in Irish history. Potatoes are not originally from Ireland, or Europe, at all. They are a New World crop and they were originally cultivated in Peru.
As members of the Solanaceae family, potatoes are nightshades, a family of plants famous for their toxicity. (Ever heard of deadly nightshade? It's related to potatoes.)
If you see the two plants growing, you won't confuse them. Sweet potatoes are true vines. Potatoes are more bushy and look similar to tomatoes. See the image below: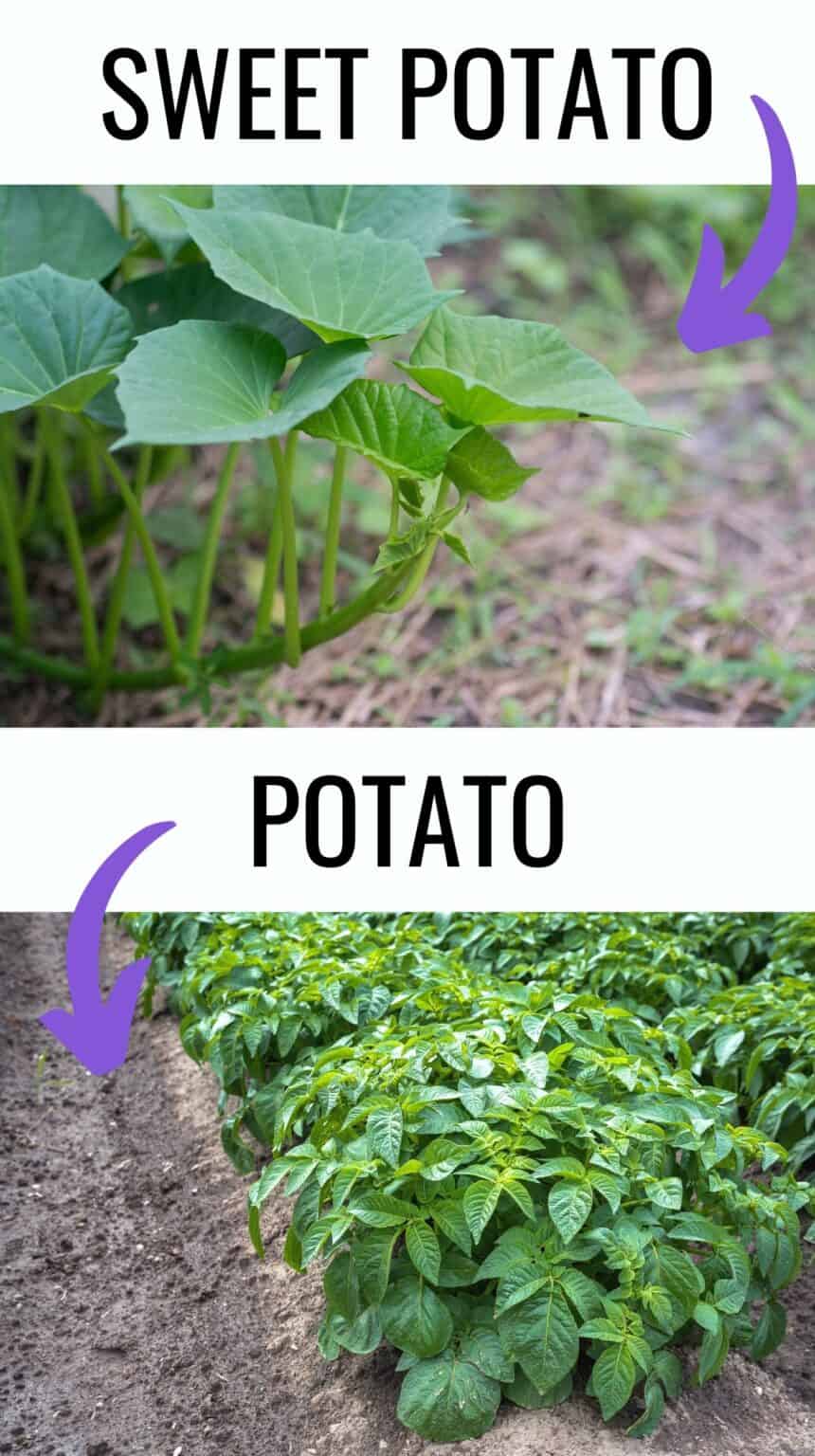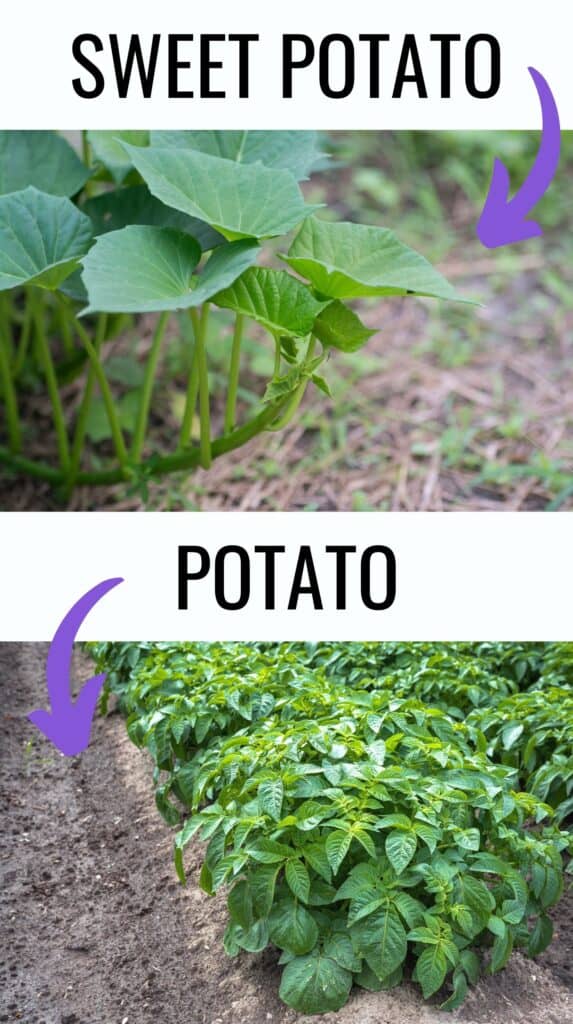 Potatoes and sweet potatoes grow best at different times of the year, which can also help alleviate confusion.
Sweet potatoes are tropical plants that thrive in warm weather. Irish potatoes are cool weather crops and stop putting on tuber growth in high temperatures. Although the production of potatoes does take place in the summer in some parts of the United States, they're usually planted as a spring or fall crop. They'll be dying back (and ready to harvest) as sweet potato vines are hitting full stride.
What are Nightshade Vegetables?
t edible because they belong to the Solanaceae family. These plants are frequently referred to as nightshades. Nightshade vegetables include popular garden plants like tomatoes, peppers, and eggplant (in addition to many other weeds and toxic plants). All members of the nightshade family have at least one toxic alkaloid contained in some part of the plant. Some family members, such as tomatoes, have edible fruits and potatoes have edible tubers.
This family of plants produces steroidal alkaloids. Potatoes have two harmful glycoalkaloids – solanine and chaconine (source). Many other members of the family, including tomatoes, have solanine in their leaves and stems. Humans and all livestock animals are susceptible to solanine poisoning. Luckily, animals are typically smart enough to avoid eating potato plants!
Solanine and chaconine make plants bitter tasting. They help nightshade plants avoid being eaten by herbivores and resist various pathogens (source, 157). If you're ever eating potatoes that taste bitter – stop. This bitter taste is an indication of solanine.
Some people are especially sensitive to even a small amount of solanine. Everyone can become sick from sufficient quantities of solanine. A concentration only 20 milligrams of solanine per 100 grams of plant is toxic (source, 157).
Solanine and potato-glycoalkaloid poisoning symptoms can include:
Bitterness and burning in mouth and throat
Nausea
Vomiting
Diarrhea
Abdominal pain
Headache
Fatigue
Difficulty breathing
Itchy neck
Skin oversensitivity
Respiratory failure
Rapid pulse
Severe cases of poisoning are rare because the glycoalkaloids taste bitter, which usually makes people stop eating the toxic plant. Severe solanine poisoning can cause fever, weak/rapid pulse, hallucinations, delirium, coma, and even death (source).
Solanine poisoning can occur from eating potato tubers, too. If you see green patches on your potato, throw it away. We'll look at this in depth more in a section below. Some people say it's okay to just cut off the green spots. If you want to play it safe, it's a good idea to toss the whole spud. One Colorado woman learned this the hard way when she ended up at the ER in excruciating pain after a bowl of mashed potatoes.
Cooking does not destroy solanine. It doesn't matter if the potato plant is raw or cooked – they're both toxic. Green tubers are not fit for human consumption. Raw potatoes are also inedible, even if they aren't green.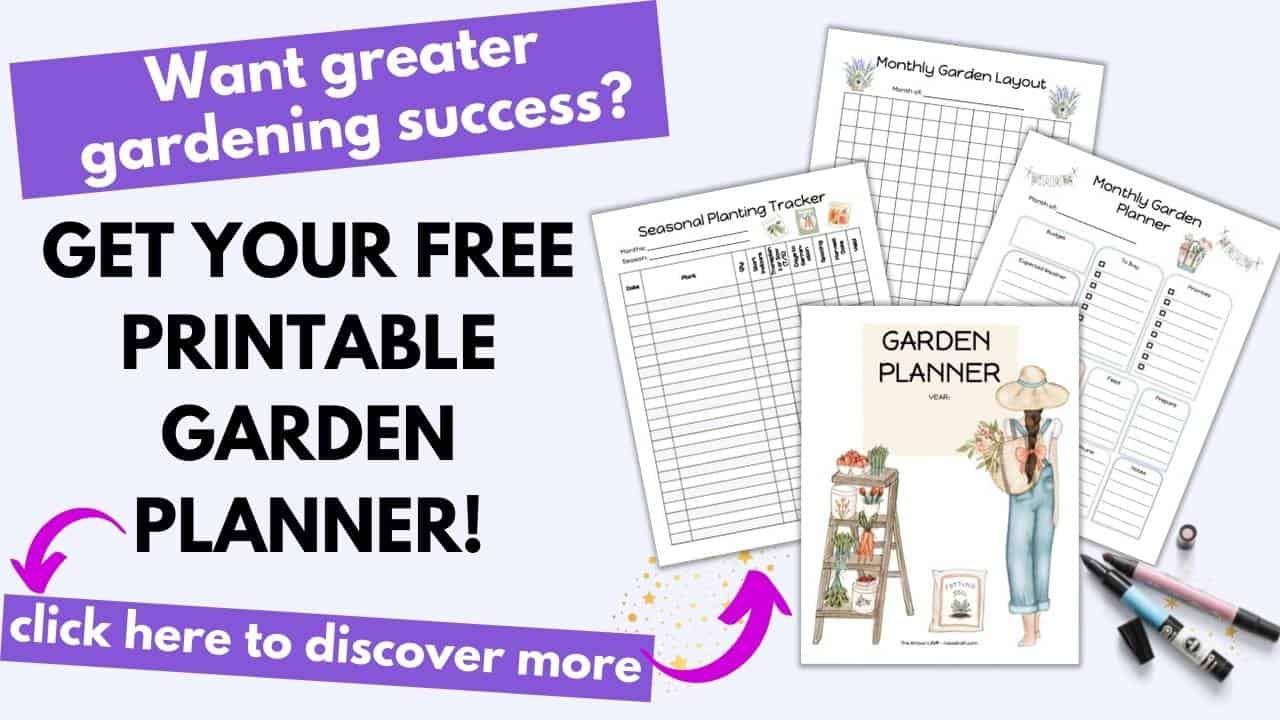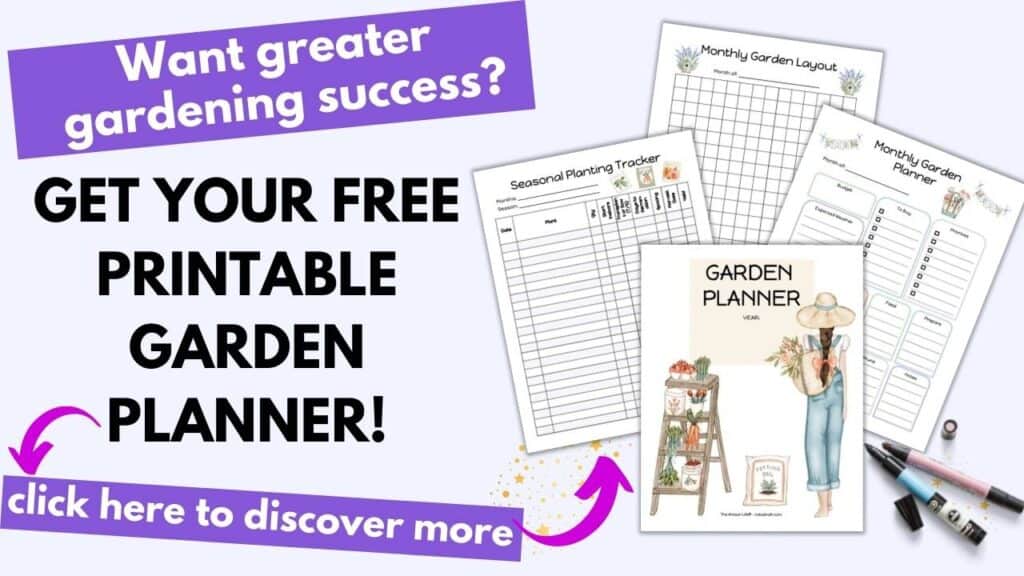 Can you Eat Green Potatoes or Sprouted Potatoes?
We've all ended up with sprouted potatoes sitting in the pantry. You've probably cut the eyes off sprouted potatoes and cooked them, anyway. I know I have!
But it is actually safe to eat sprouted potatoes? And what about green potatoes?
Potatoes can turn green when they're exposed to light. This can happen because they were on display at a farmer's market, poked out of the soil in your garden, or were stored improperly. Bright lights, physical damage to the potato, extended exposure to low lights, and cold temperatures cause greening (source).
This greening is caused by chlorophyll. Chlorophyll, itself, is not poisonous. However, when potato skins turn green, glycoalkaloid synthesis increases. This means potatoes with green skin have more glycoalkaloids (solanine and chaconine).
These glycoalkaloids are concentrated in the skin, so peeling the potato can reduce the solanine and chaconine content of potatoes. Solanine is still present in the white potato flesh, though.
To be safe, you should simply toss, or compost, the entire potato if it has green areas. Some sources will tell you it's fine to cut away the green parts. It may be okay – the problem is that you don't actually know how you, or anyone else eating the prepared potatoes, will react to whatever solanine is in the potato. Some people are very sensitive to solanine and can become sick when other people eating the same dish are fine.
Do not eat potato sprouts. They're essentially tiny potato stems, which means they poisonous. All parts of the plant are poisonous except the tuber. Sprouted potatoes have been exposed to conditions favorable to sprouting, which means higher levels of solanine are probably also present in the potato tuber. According to UC Davis, sprouting triggers solanine production in the tuber.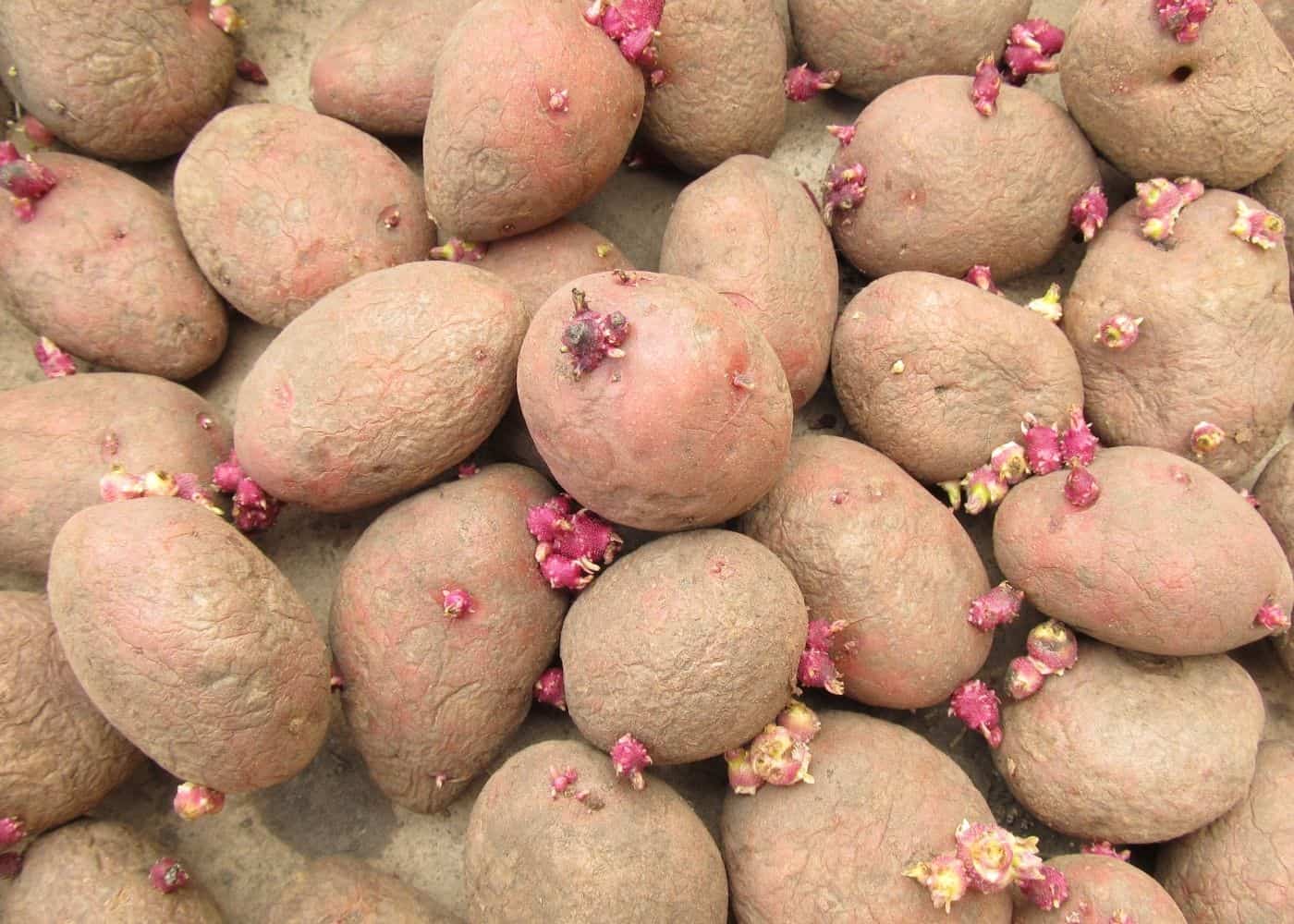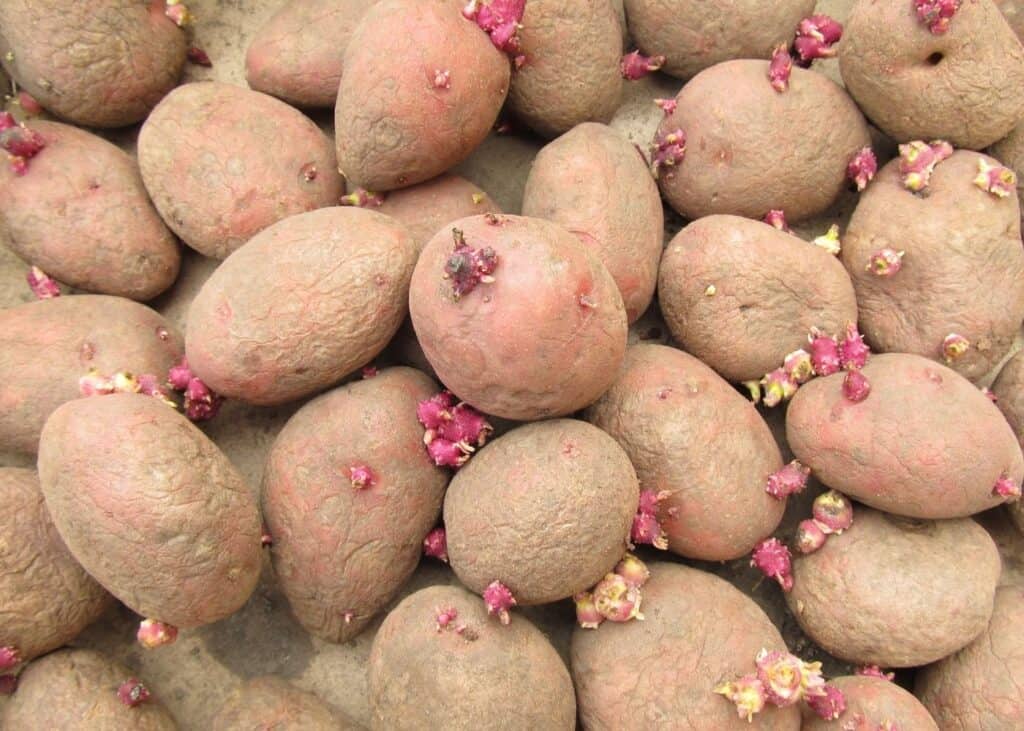 seen one discussion on Quora claiming that potato sprouts are edible. This is not true. Please do not eat potato sprouts!
Because of their lower bodyweight, children are more susceptible to solanine poisoning than adults. Be sure to teach your children to avoid eating raw tomatoes as well tomato, pepper and potato foliage. Avoid feeding potatoes with green skin or sprouts to your children. Learn more about keeping your kids safe from poisonous plants here.
Although many people do simply cut the eyes out and cook the rest, it's always best to err on the side of caution and toss, compost, or plant the sprouted potato.
Because of their lower bodyweight, children are more susceptible to solanine poisoning than adults. Be sure to teach your children to avoid eating raw tomatoes as well tomato, pepper and potato foliage. Avoid feeding potatoes with green skin or sprouts to your children. Learn more about keeping your kids safe from poisonous plants here.
Many people will tell you to not plant grocery store potatoes. I agree with David Goodall's assessment in his book Grow or Die on survival gardening. While store potatoes may not be the "best" to plant (they are more likely to carry disease than certified seed potatoes), you can plant and grow them. Keep a close eye out for disease and immediately destroy any suspicious looking potato plants.
For an in-depth look at growing your own potatoes successfully, and how to identify and remove diseased plants, read Carol Deppe's The Resilient Gardener. She's an expert and growing her own staple crops with minimal back-breaking work and has many insights to offer about potatoes (and the best tasting varieties).
Sale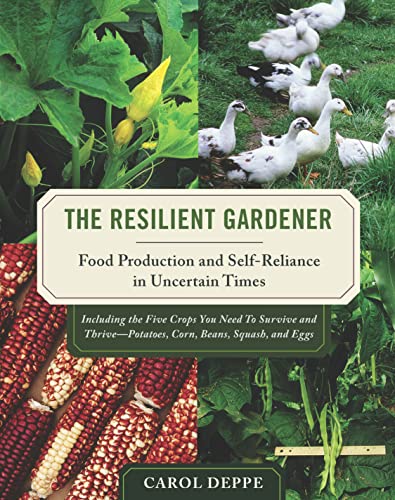 Can you eat potato fruit?
Potato fruit is not edible and will wreck your digestive system. This can be confusing, especially to young children, because they look like small green tomatoes.
You may or may not notice fruit on your potato plants, but you probably will see potato flowers since they appear a few weeks before new potatoes are ready to harvest. Fruits appear where flowers are pollinated. Please see this post for more information about when and how to harvest potatoes.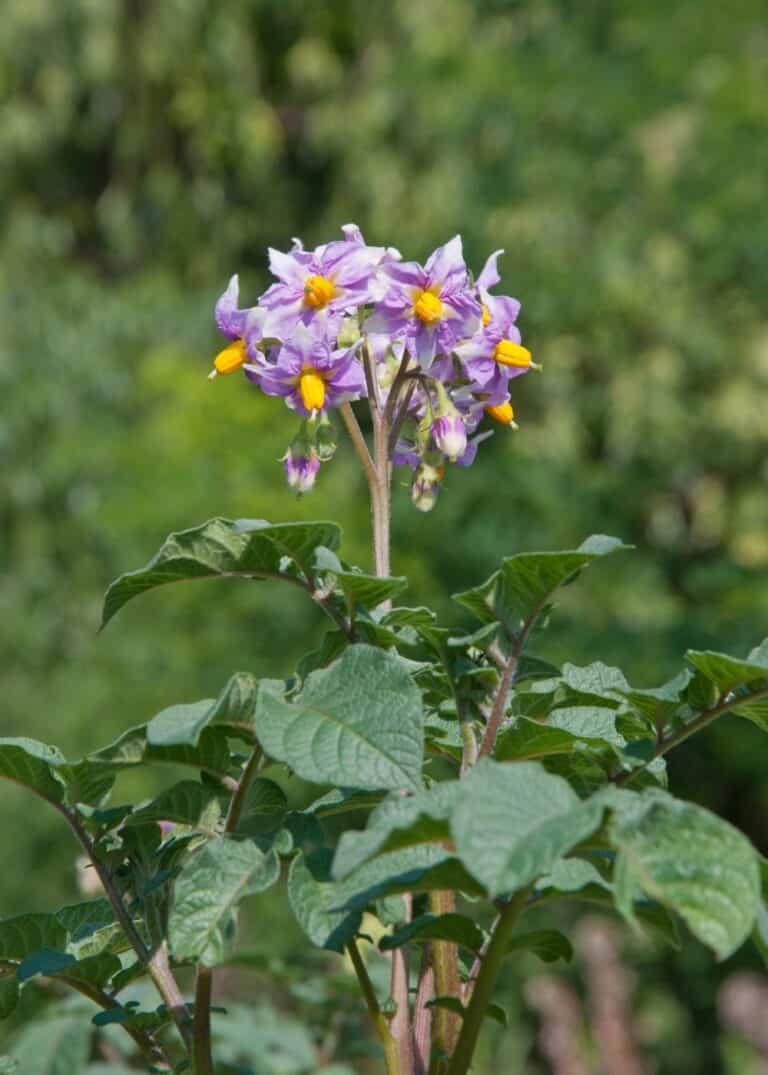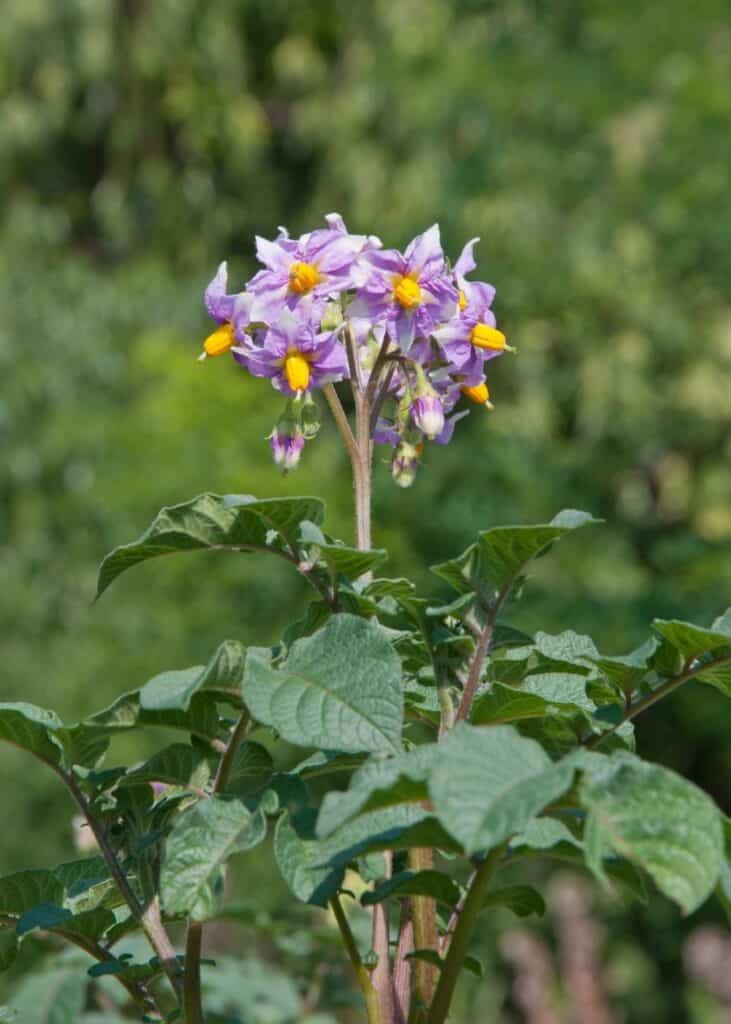 I hope you've enjoyed this look at whether you can eat potato leaves! If you're growing your own garden this season, be sure to check out our popular vegetable growing guides:
Popular summer vegetables and herbs
Discover how to grow popular vegetables and herbs in your backyard garden or container garden with these in-depth vegetable growing guides.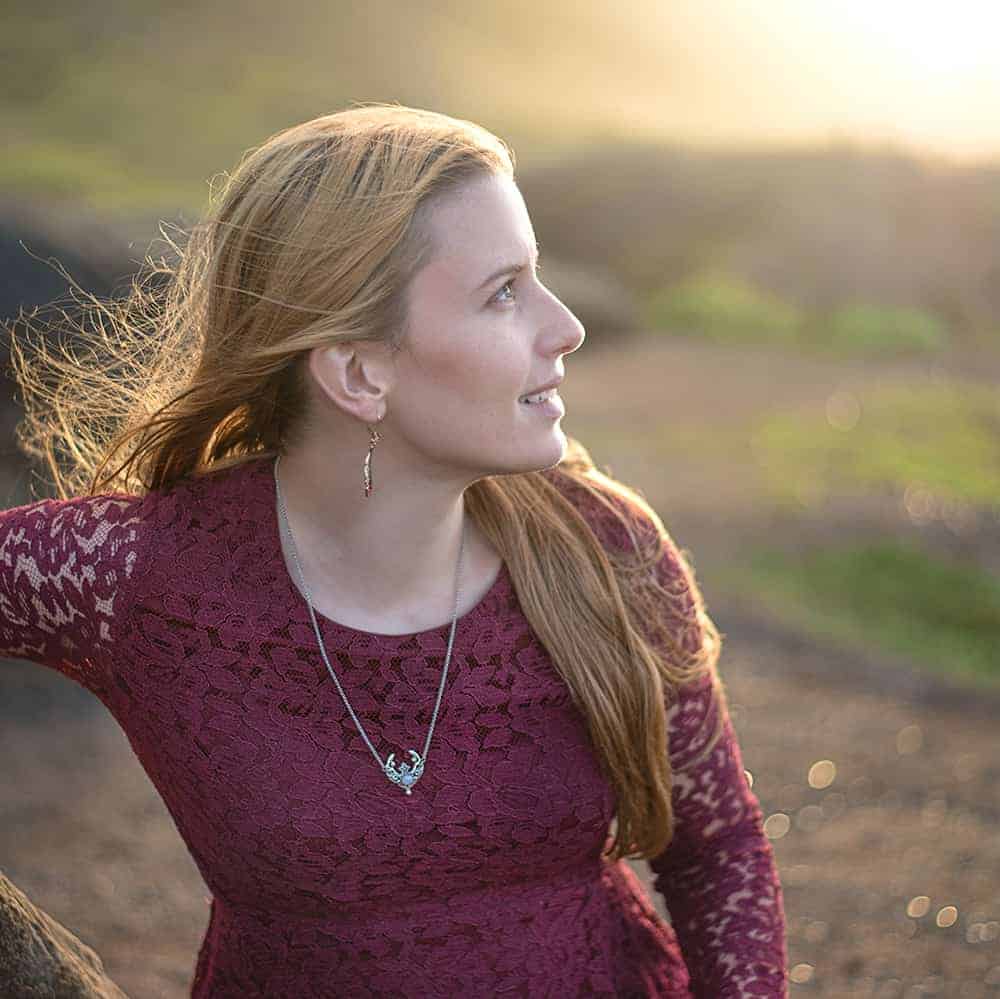 Natasha Garcia-Lopez is an avoid home-gardener and proud owner of 88 acres of land in rural West Virginia. She was a member of the Association for Living History Farms and Agricultural Museums for many years and is currently enrolled in the Oregon State University Master Gardner Short Course program so she can better assist you with your gardening questions.She holds a certificate in natural skincare from the School of Natural Skincare.