There's nothing like picking fresh herbs from your garden right before cooking a meal! Cilantro is a fairly easy to grow herb and essential for a wide variety of global cuisines. Discover how to successfully plant and grow your own cilantro with this complete guide.
Cilantro can be a very divisive herb. Some people love it and others can't stand the taste. The most recent theory is that certain people have a gene that makes cilantro taste like soap to them.
As a Cuban-American family, we fall firmly in camp "love cilantro" and always grow it in our garden.
If you fall into the category of loving cilantro, too, you'll be happy to know that it's an easy and pretty care-free herb to grow in your garden. It's also a two for one deal since you can harvest both cilantro leaves and coriander seeds from the same plant.
Here's what you need to know about how to plant and grow cilantro, plus care and harvesting tips.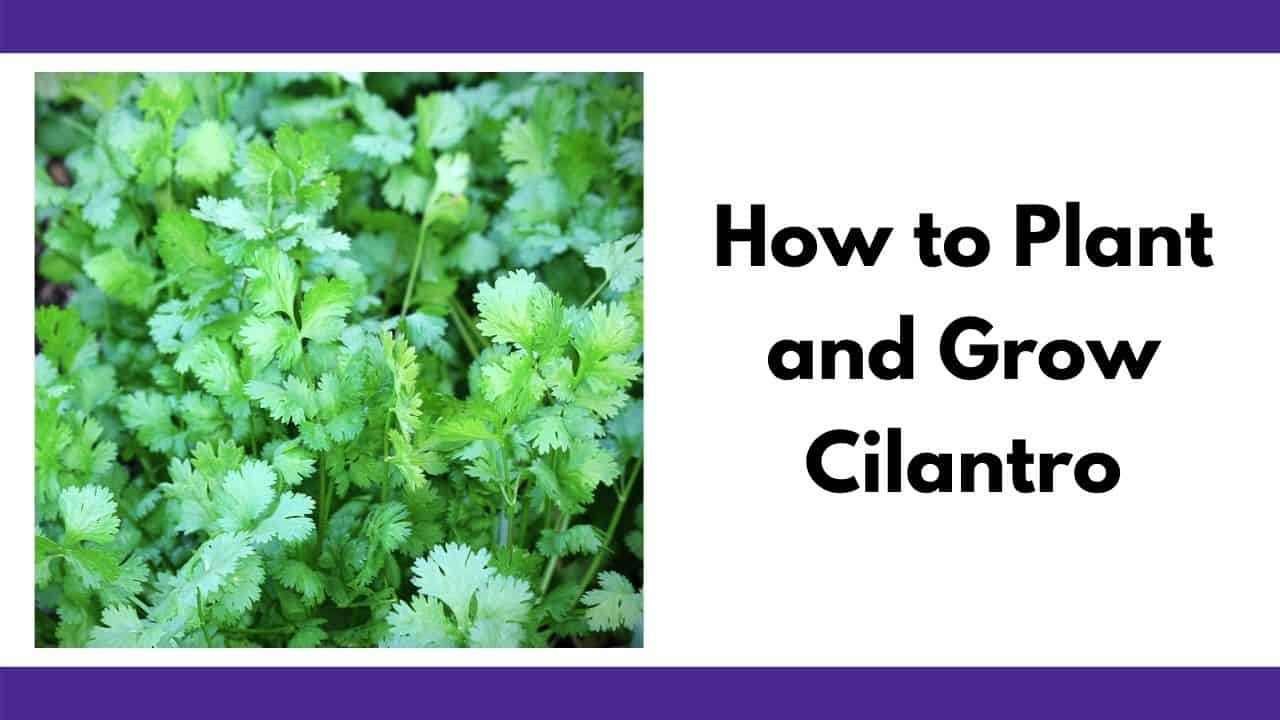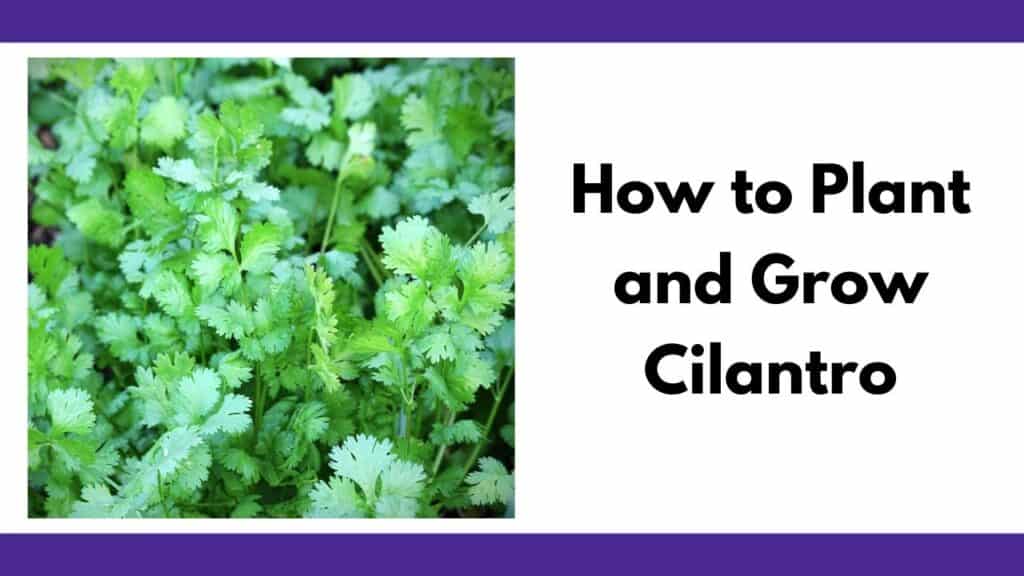 Some Background on Cilantro
This post includes affiliate links. If you make a purchase using one of these links, Together Time Family will receive a commission at no additional cost to you.
Cilantro (Coriandrum sativum) is native to the Mediterranean and North Africa. It belongs to the carrot family and is closely related to other herbs like parsley, dill, and fennel (source).
One of the great things about growing cilantro is that it can be ready to harvest in less than a month after planting.
As long as you give it cool weather to grow in, you won't have much problem getting an abundant harvest of flavorful leaves. You can also let your plants flower and harvest a second round: coriander.
Cilantro vs. Coriander
There's always some confusion over whether a plant is considered cilantro or coriander.
The fact is, both cilantro and coriander come from the same plant. They just refer to different parts of the plant and are harvested at different times.
Cilantro refers to the leaves of the plant, which other cultures may refer to as Chinese parsley, Mexican parsley, or coriander leaves. The seeds of the plants, which are harvested after they flower, are the peppery spice known as coriander.
You can grow cilantro just for the leaves, or harvest an herb and a spice out of the same plant.
For more information about growing cilantro plants for coriander seed, please see this post on how to harvest coriander.
Good Cilantro Cultivars to Grow
Many times, you'll see seed packets simply labeled as "cilantro" without any cultivar name. However, seeking out a cultivar that is slow to bolt will give you the best growing success.
Here are a few to look for:
'Calypso'– Slowest cultivar to bolt
'Santo' / 'Long Standing'
'Leisure'
'Confetti'– Unique fern-like foliage
Photo Credit: Photo from Southern Seed Exchange on www.etsy.com
These are my cilantro seeds of choice. Calypso is the slowest to bolt cilantro variety and the seller, Southern Seed Exchange, is top notch. They always mail very promptly and every seed of theirs I've used has germinated well.
Photo Credit: ZellajakeFarmGarden on www.etsy.com
Leisure cilantro is another standby heirloom cilantro variety.
Avoid those cutesy little kitchen herb growing kits. These almost always come with very small pots that are far too tiny for cilantro's deep taproot. If you have one of these kits already, or are gifted one, grab a larger grow bag or container to plant your cilantro in.
How to Plant and Grow Cilantro
Although you can buy seedlings, cilantro is very easy to grow from seed. This is the preferred method for most gardeners (and the most cost-effective). Although cilantro's root is nothing like a carrot, all members of the family have taproots. This means they do not transplant well.
When to Plant Cilantro Seeds
Cilantro doesn't transplant very well, so it's best to start seeds directly in your garden. This herb is a cool weather crop, so you'll need to plan your planting time accordingly.
Most gardeners will sow cilantro in early spring after the threat of frost has passed. It can also be planted in late summer or early fall for an autumn harvest.
If you live somewhere with very mild winters, you also have the option of growing cilantro over the winter months. A fall planting might even last you until spring.
Even though cilantro typically bolts very quickly in hot weather, I had fantastic success growing Calypso cilantro hydroponically outdoors during the summer in a costal 8a location. It was the largest, longest-lived cilantro plant I've ever seen. It was so large I had to tie it to a trellis to keep it from falling over every time a storm came through!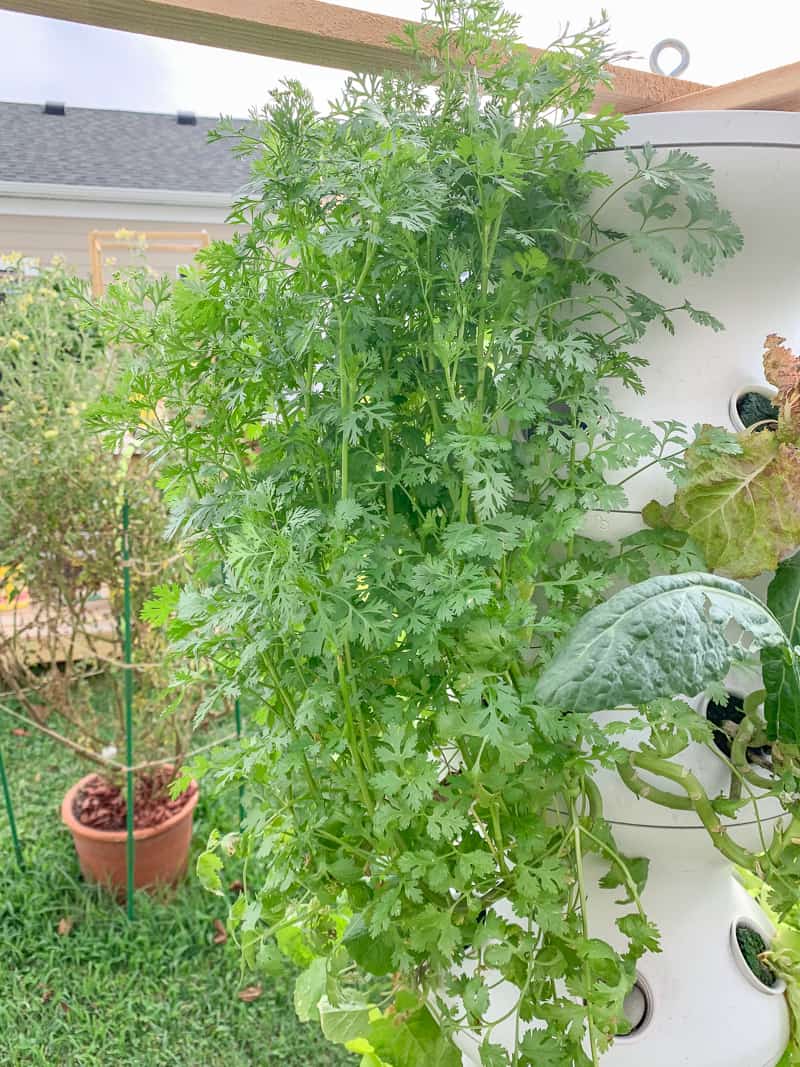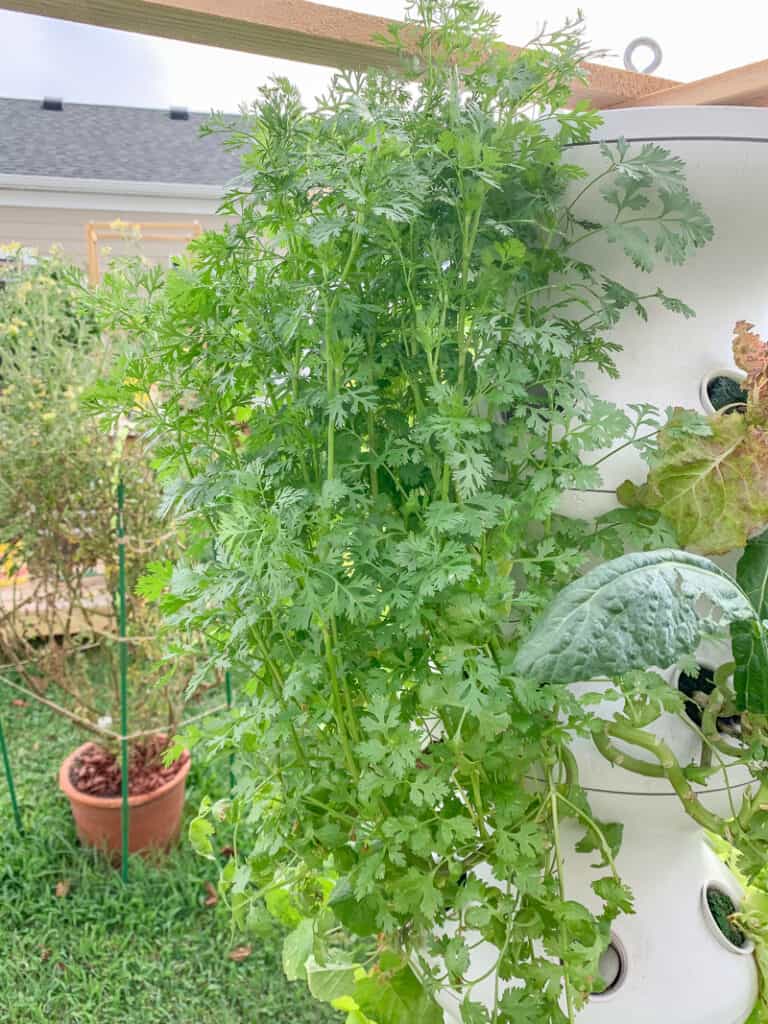 Where to Plant Cilantro
Despite its dislike of heat, cilantro usually needs full sun to be at its most productive. In warmer climates, plants may benefit from partial shade (especially during the afternoon). Please see this guide on which herbs to plant together for definitions of what full sun, partial sun, and partial shade mean. You'll also discover which plants you can successfully grow alongside your cilantro!
Well-drained soil is one of the most important requirements for growing cilantro, although it does tolerate many imperfect soil types fairly well.
Adding compost before you plant is one of the best ways to improve drainage and also provide your growing plants with nutrients. Or you may want to consider growing in raised beds if your soil typically drains poorly.
Cilantro also makes a good container plant if you want to keep it close at hand. Just choose deep containers, since plants will put down a long taproot.
How to Plant Cilantro Seeds
Once you have your planting spot all prepared, it's time to learn how to plant and grow cilantro seeds.
Seeds should be planted ½" deep and a few inches apart (you'll thin them later). It helps to loosen up the soil with a rake or hand tool before planting your seeds.
Cilantro can be grown as microgreens, so if you want to do a lot of cutting and thinning, you can plant your seeds very thickly, then remove (and eat!) all but a few plants when they're young.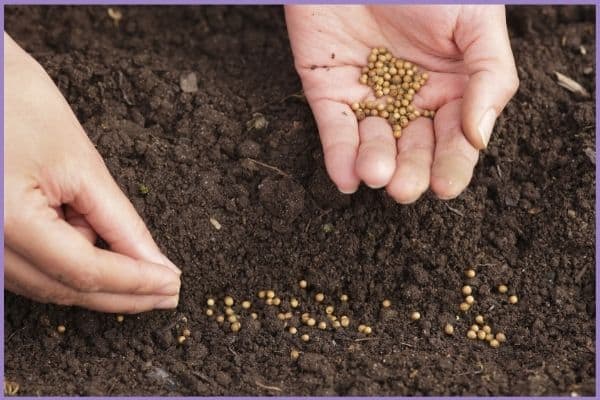 Dull hand tools that are uncomfortable to hold and break easily are a huge nuisance. After I purchased my first high quality trowel, I couldn't believe I hadn't paid a few dollars extra for something leagues better ages ago. It's worth it to buy hand forged tools from a brand like Dewitt. You'll quickly save money when you don't have to buy replacement tools each season.
Make sure all the seeds are covered with soil, and water the area where your seeds are planted well. You'll want to keep it moist while the seeds are germinating. To keep your seeds and delicate seedlings from washing away, make sure to use a watering wand. Read all about watering wands and discover which one we personally trust in our garden in this guide to the best garden hose wands.
Cilantro usually takes 7-10 days to germinate, so you should see sprouts in about a week. Once your seedlings are a few inches tall, you can thin them to a spacing of 6" apart.
Cilantro Care Tips
While your seedlings are getting established, make sure you water them regularly. Always water the soil around your plants (not the leaves) to cut down on the chance of fungal diseases.
Once plants are established, cilantro is easy to care for.
Adding a layer of mulch in early summer will help keep the soil cool, moist, and weed-free. Of course, there's really no such thing as "weed-free," so make sure you keep up with weeding around your seedlings and plants.
Cilantro rarely needs to be fertilized, especially if you added compost before planting. But if your plants look a bit scraggly, you can fertilize with a nitrogen-heavy fertilizer. Nitrogen encourages leaf growth, which is exactly what you want from your cilantro plant. I'm a big fan of organic fertilizers, so I use Fox Farms Grow Big.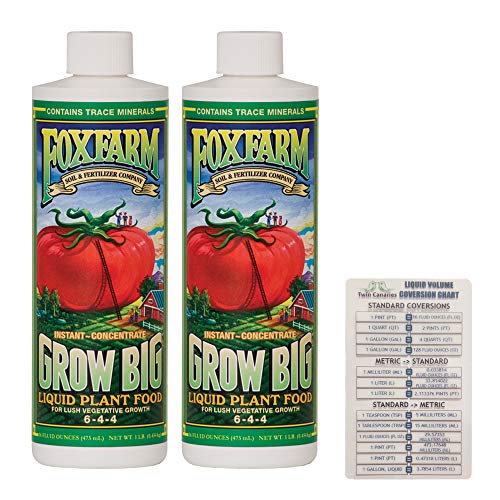 Fox Farm Grow Big Liquid Concentrate, 16 oz + Twin Canaries Chart (2...
Get your garden going with grow big, Foxfarm's liquid concentrate fertilizer for lush vegetative growth.
Foxfarm's special brew is designed to enhance plant Size and structure, allowing for more abundant fruit, flower and bud development.
Grow big contains earthworm castings, Norwegian kelp and essential micronutrients.
Your biggest task is to keep your plants from flowering for as long as possible. Bolting typically happens once the weather goes over 80°F. It simply means that the plant sends up a flowering stalk, and the leaves become tough and bitter.
If you're growing in containers, you can move your plants to afternoon sun to help them hold on a bit longer. You can also provide shade with shade cloth or a patio umbrella in a stand.
The best way to prevent bolting is to grow cilantro in cool weather and harvest frequently from your plants. Eventually, you can just let them flower and collect the seeds if you wish.
Cilantro Pests and Problems.
Because it grows so quickly, cilantro rarely has pest or disease problems. The strong flavor usually makes it unpalatable to nearby critters, although protecting your herbs with a fence is always a good idea.
Occasionally, aphids or leafhoppers may appear and chew through the leaves of your plants. They are usually more of a nuisance than a real threat, but you can use something natural like neem oil to control them.
Spacing your plants far enough apart, regularly weeding, and cleaning up plant debris is the best way to avoid fungal diseases that can affect cilantro.
Not only do they rarely suffer from pests, if you let cilantro plants flower, they will actually attract beneficial insects like predatory wasps and hoverflies (which eat aphids)!
You can see a wasp hiding out in my cilantro plant in the photo below. This particular type of wasp is parasitic to June beetle grubs. Hooray!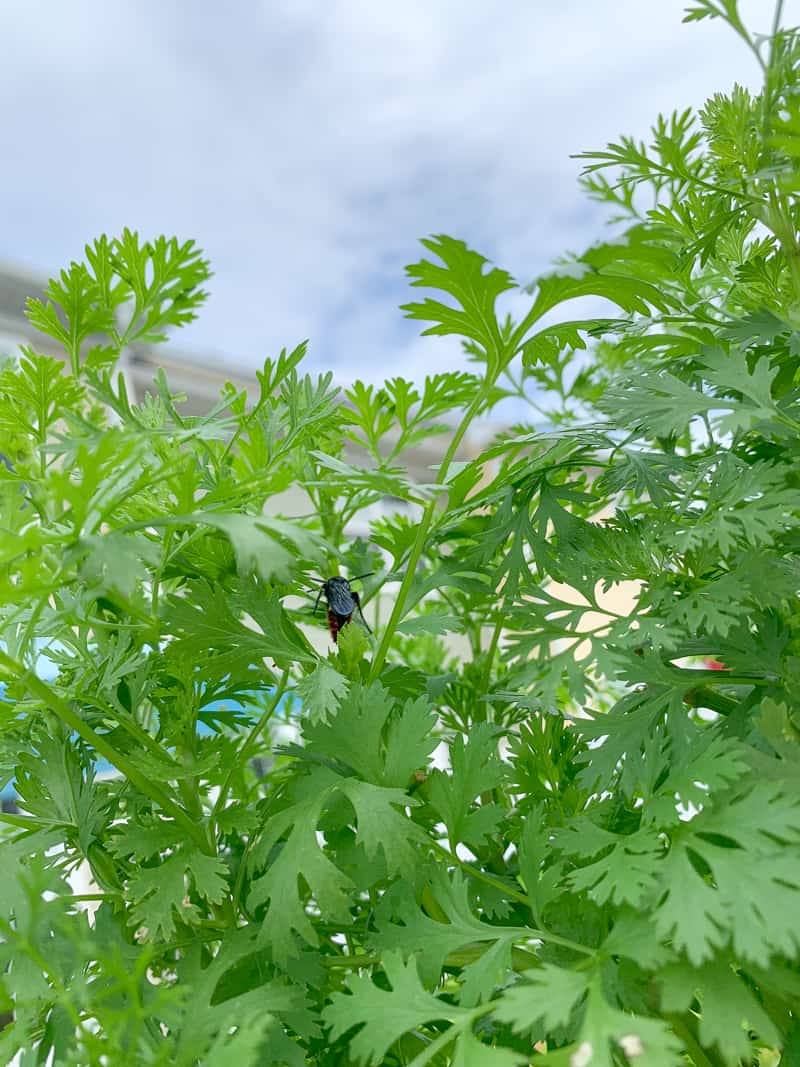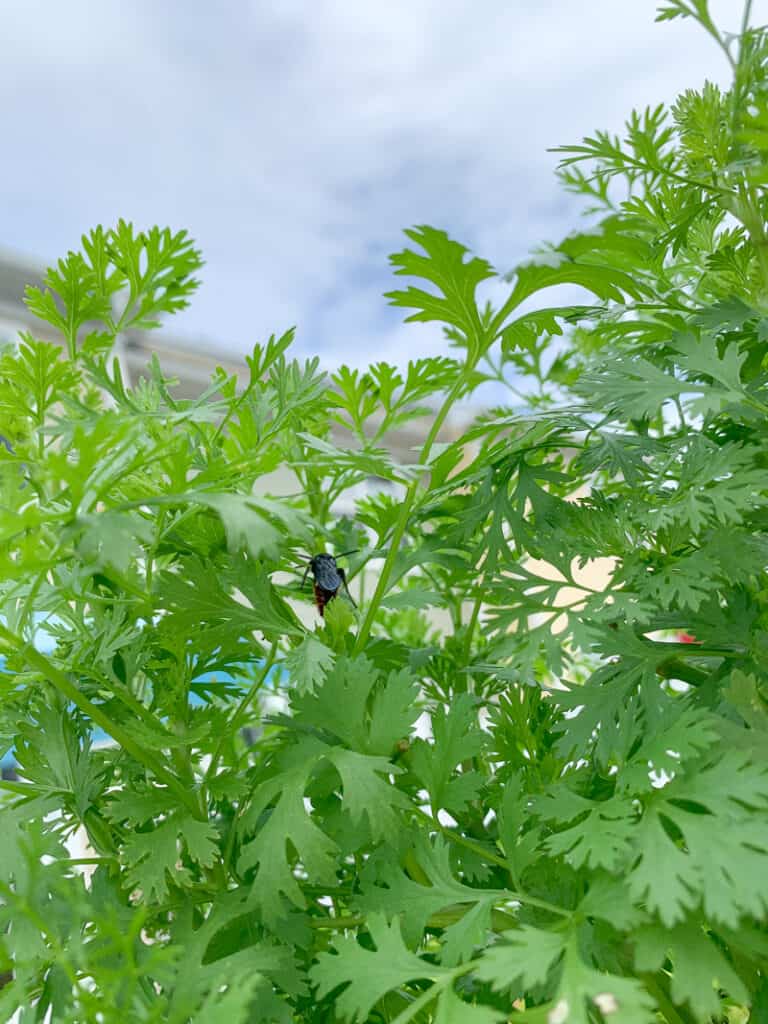 How to Harvest Cilantro
Most varieties of cilantro will be ready to harvest in about 45 days. Some varieties may take 70-80 days for larger leaves.
Harvesting cilantro is easy. You can simply pinch off whole leaf stems an inch or two above ground level. Or use a pair of garden clippers or scissors to quickly snip off bunches of leaves. Pick the outer, older leaves first so that the inner ones can keep growing. Don't stress too much about getting it "just right." Cilantro is a fairly short-lived plant. It bolts quickly in heat and dies in cold weather.
I use my favorite Fiskar's Softtouch micro-tip snips for harvesting cilantro.
Sale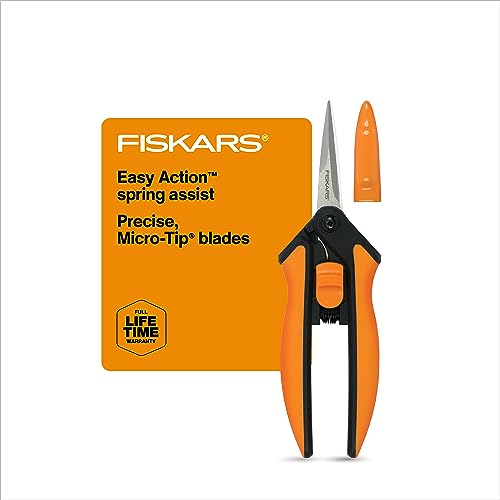 Fiskars Micro-Tip Pruning Snips - 6" Garden Shears with Sharp...
Fiskars Micro-Tip Pruning Snips feature precision blades that cut all the way to the tip for clean, healthy cuts in tight spaces
Fully hardened, precision-ground, stainless steel blades stay sharp – even through heavy use
Awarded the Arthritis Foundation's Ease of Use Commendation for a design ideal for those with arthritis or limited hand strength
Cilantro will do well with frequent harvests, but make sure you are leaving at least ½ of your plants intact when you harvest. Also, wait a few days before picking from the same plant again if you do a large harvest.
Cilantro leaves are really best when enjoyed fresh. They can be dried or frozen for long-term storage but will likely lose much of their flavor.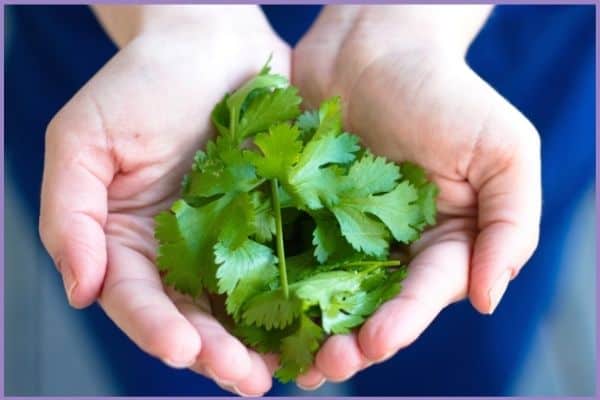 How to Harvest Coriander Seeds
As mentioned above, coriander is simply the dry seed from a cilantro plant.
If you want to harvest coriander:
Allow the plant to flower. The flowers are white and look somewhat like wild carrot flowers.
In two or three weeks, many of the seeds will turn brown. Cut off flower (now seed) heads when most seeds have turned brown. In the image below, you can see some green seeds and some brown ones: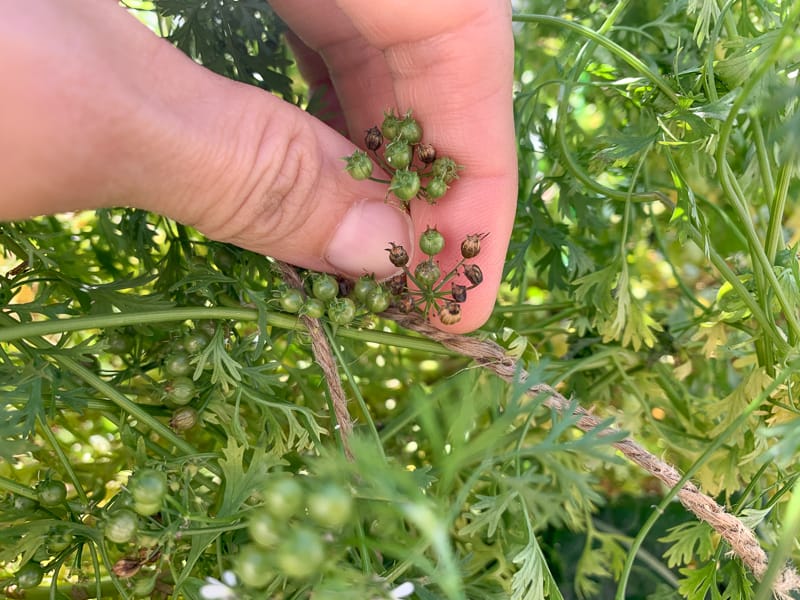 Grind coriander seeds right before using them for a delightful, fresh, citrusy flavor. Homegrown coriander is nothing like what you buy at the store!
for a more in-depth guide, please see this post on how to harvest coriander seeds.
Enjoying Your Cilantro Harvest
Now that you know how to plant and grow cilantro, you'll be able to enjoy the freshly picked herb at home. If you get your seeds in the ground and let your plants grow in cool weather, your chances of success with cilantro are very good.
And don't forget, even if your plants bolt before you're ready, you can always harvest the coriander seeds and use them to cook with as well.
Herb Growing Guides
There are many herb growing guides here on Together Time Family.
Individual herbs all have their own light, soil, temperature, and water requirements. Discover what your favorite herbs need to thrive so you can enjoy a bountiful, healthy harvest.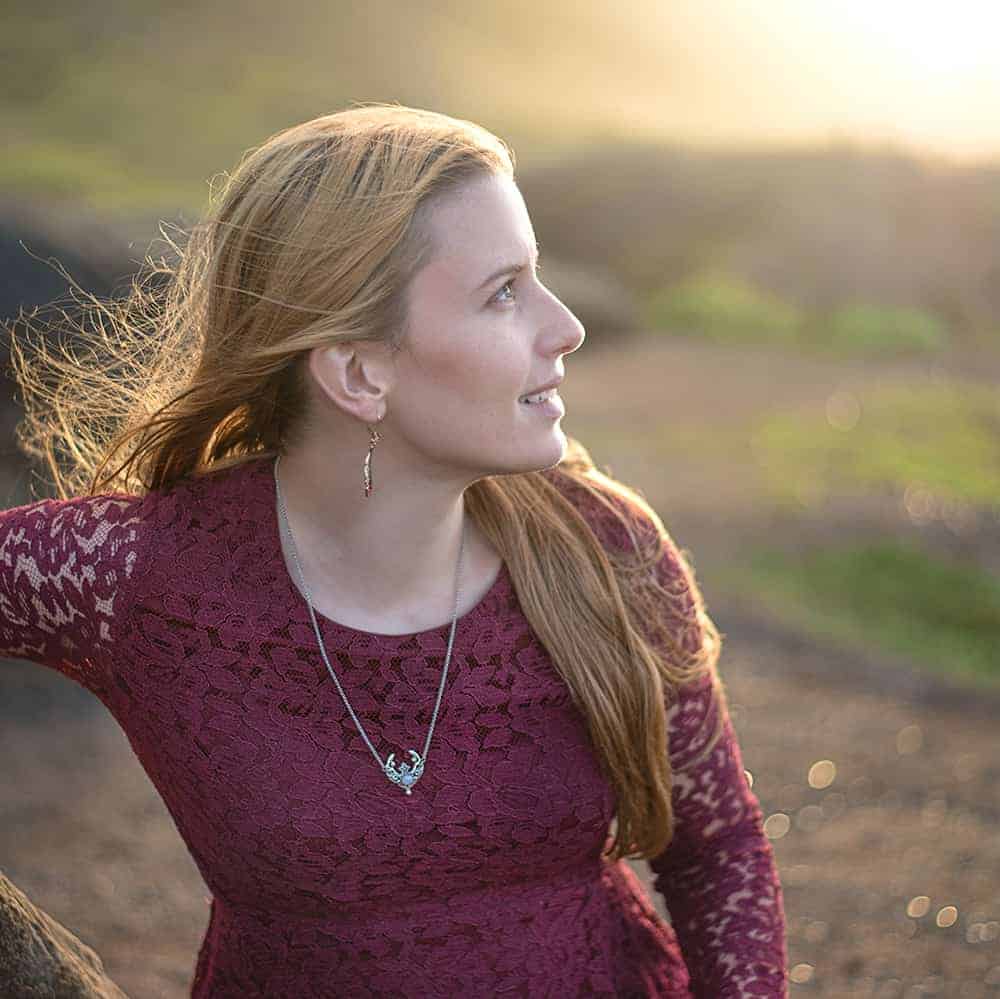 Natasha Garcia-Lopez is an avoid home-gardener and proud owner of 88 acres of land in rural West Virginia. She was a member of the Association for Living History Farms and Agricultural Museums for many years and is currently enrolled in the Oregon State University Master Gardner Short Course program so she can better assist you with your gardening questions.She holds a certificate in natural skincare from the School of Natural Skincare.