Jalapeños are a summer favorite with gardeners everywhere. They add a bit of spice to a dish, but aren't overwhelming like some of the spicier peppers.
In the garden, jalapeños grow much like any other pepper. They love heat and sunshine and grow easily both in the ground and in containers. You can usually look forward to a big harvest from just a few plants. If you want to know more about growing these popular peppers, stop by this guide on how to plant and grow jalapeños.
One of the biggest questions gardeners usually have is when to pick jalapeños. There's a certain window where they have the perfect flavor and texture, which is exactly when you want to harvest them.
Here's how to tell when it's harvest time so you can pick your jalapeños at their best.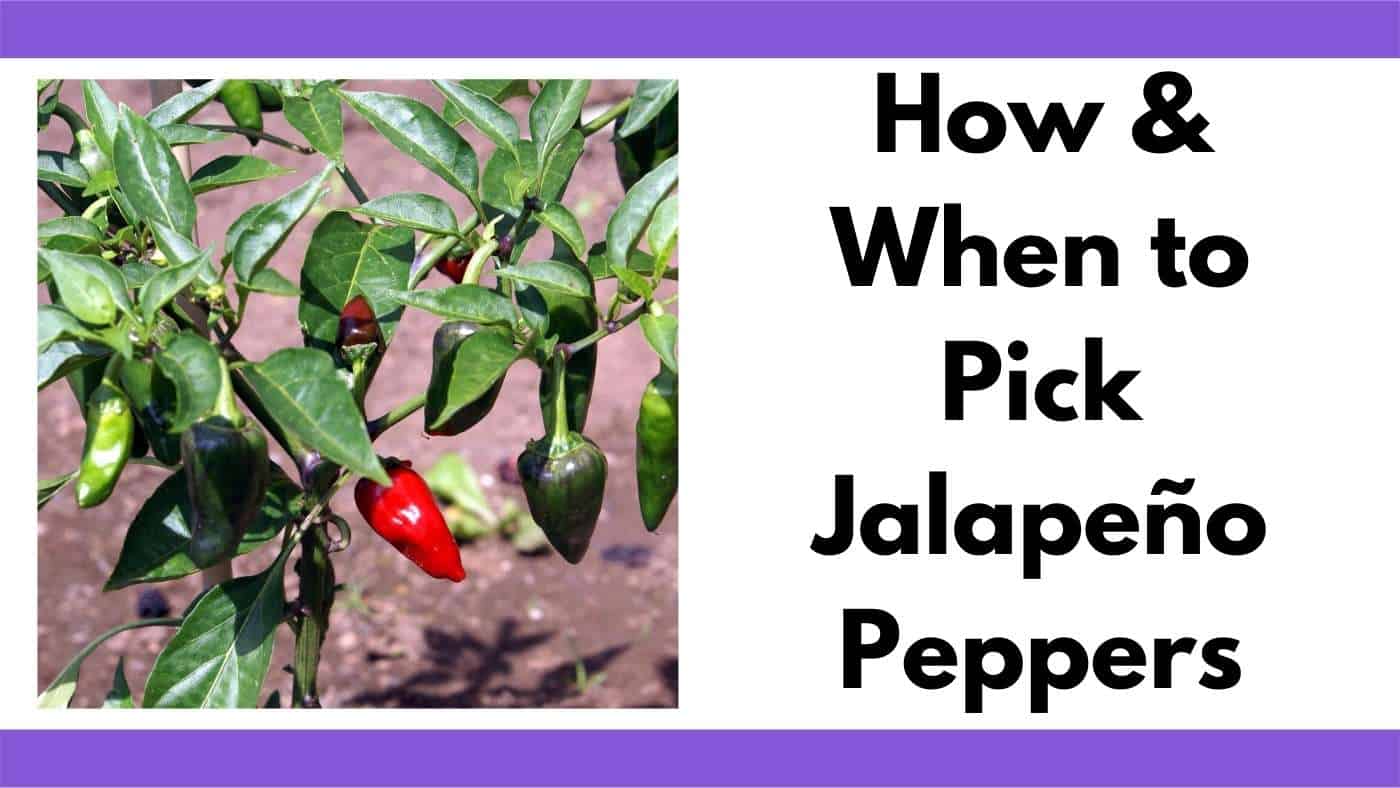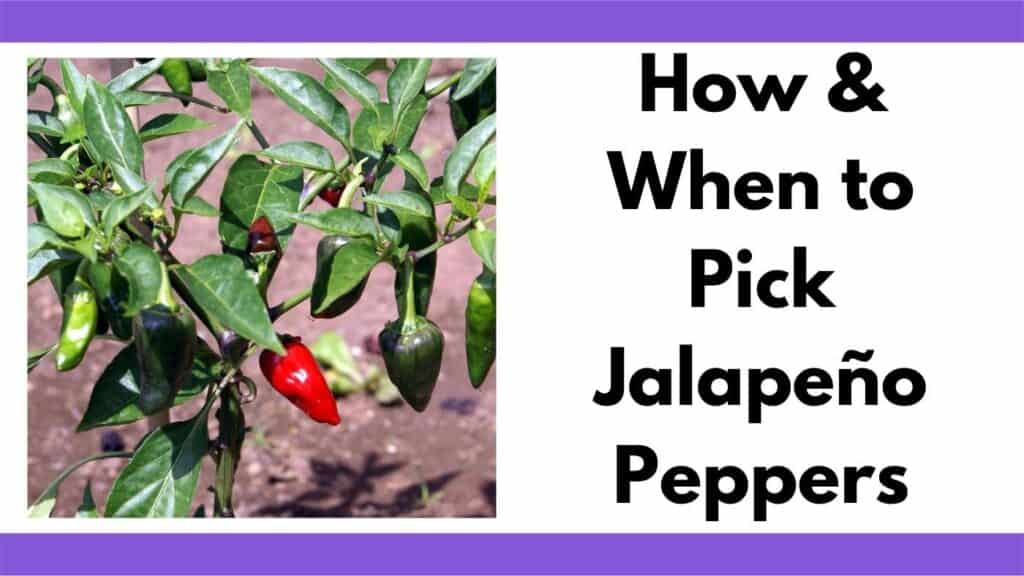 This post includes affiliate links. If you make a purchase using one of these links, Together Time Family will receive a commission at no additional cost to you.
Knowing When to Pick Jalapeños
Green Peppers
Most jalapeño peppers will be ready to harvest about 3 months after being planted. Of course, the weather plays a big role in this and may speed up or slow down the ripening process, but start checking your peppers at about 75-90 days.
You'll know your jalapeños are mature when they get 3-5" long, feel firm to the touch, and have become plump.
The color of your peppers is key for knowing when to harvest. They should have turned from a light green color to a darker green color with a shine to them. Dull jalapeños usually aren't ripe yet. If you're familiar with tomatoes, you've seen how they change from dull green to glossy green before they (finally) begin to turn red. This is similar to what jalapeños do.
The pepper in the photo below is slightly shiny, but still a light green and not quite ready yet: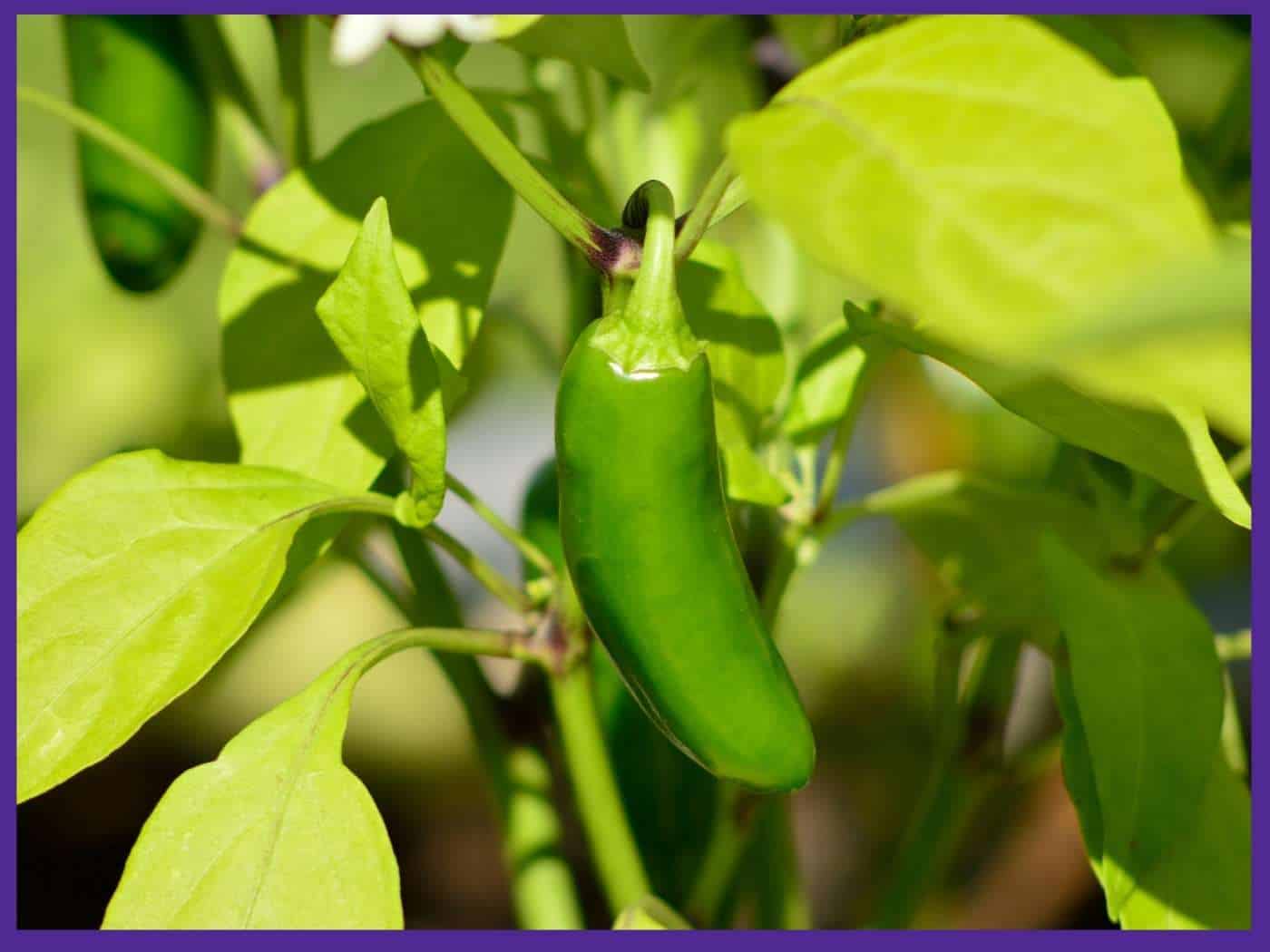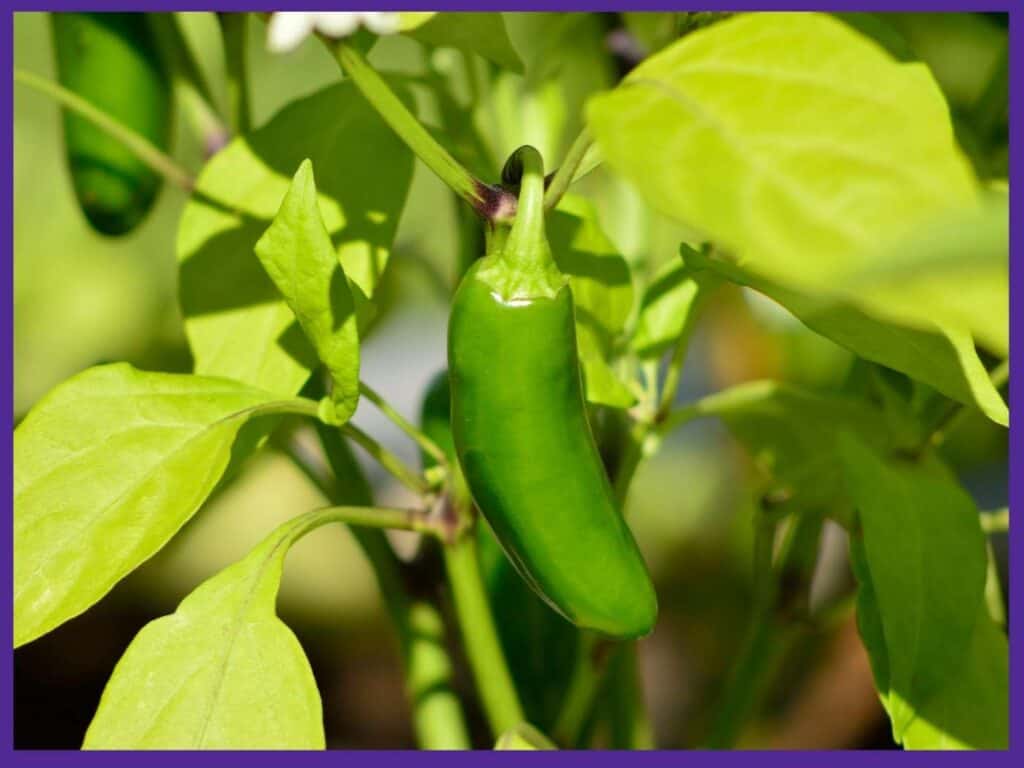 Another sign that your peppers are ready to be picked is something called corking. This is when the peppers develop small white or tan cracks running up and down the skin. While it may look like something is wrong with your jalapeños, this is just a sign of maturity and something pepper lovers actually like to see.
Popular wisdom says that pepper with more corking are spicier. It isn't that the corking makes them hotter, it's that mature peppers are more likely to have corking and older peppers are hotter. The corking is more an indication of the pepper's age, and likeliness to be hot, than a direct indicator of the number of Scoville Heat Units your pepper will have. Older peppers are hotter than younger peppers of the same variety.
The peppers below are ready to pick and show some light corking. You can also tell that these peppers are glossy.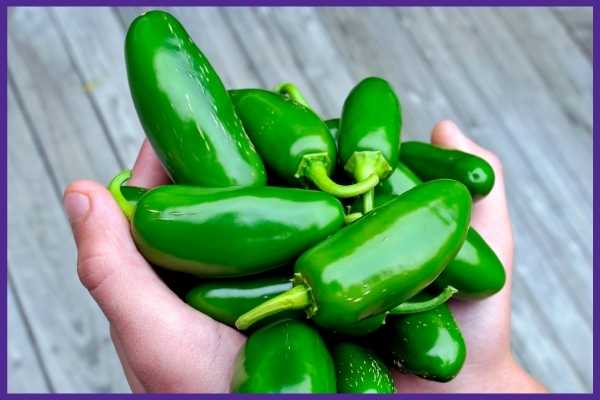 Most people prefer to pick their jalapeños at this stage – the green stage. They have a firm, crisp texture when green, plus good flavor and spiciness.
You can harvest anytime after they turn from light green to dark green, depending on your preference, but don't wait too long. The texture will start to change the darker they get, gradually becoming less crisp and crunchy.
As an added bonus, your pepper plant will keep producing (as long as the weather is favorable) if you keep picking. You will not "use up" the peppers by picking them early and often. On the contrary, you will stimulate the plant to produce more blossoms and peppers.
Red Jalapeño Peppers
If you leave jalapenos to ripen long enough, they will eventually turn red. The peppers develop both more sweetness and more heat as they get riper, and some prefer to pick them at this stage rather than when they are green.
Red jalapeños have really good flavor but are usually softer than green ones, although they will still be crisp when they have just turned red.
It's best to harvest red jalapeños right after they have fully changed color or when they have a little bit of green still left. They will ripen some even after being picked and get softer the redder they are.
In fact, if you leave them too long on the plant, red jalapeños will either start to rot or won't last very long once you pick them.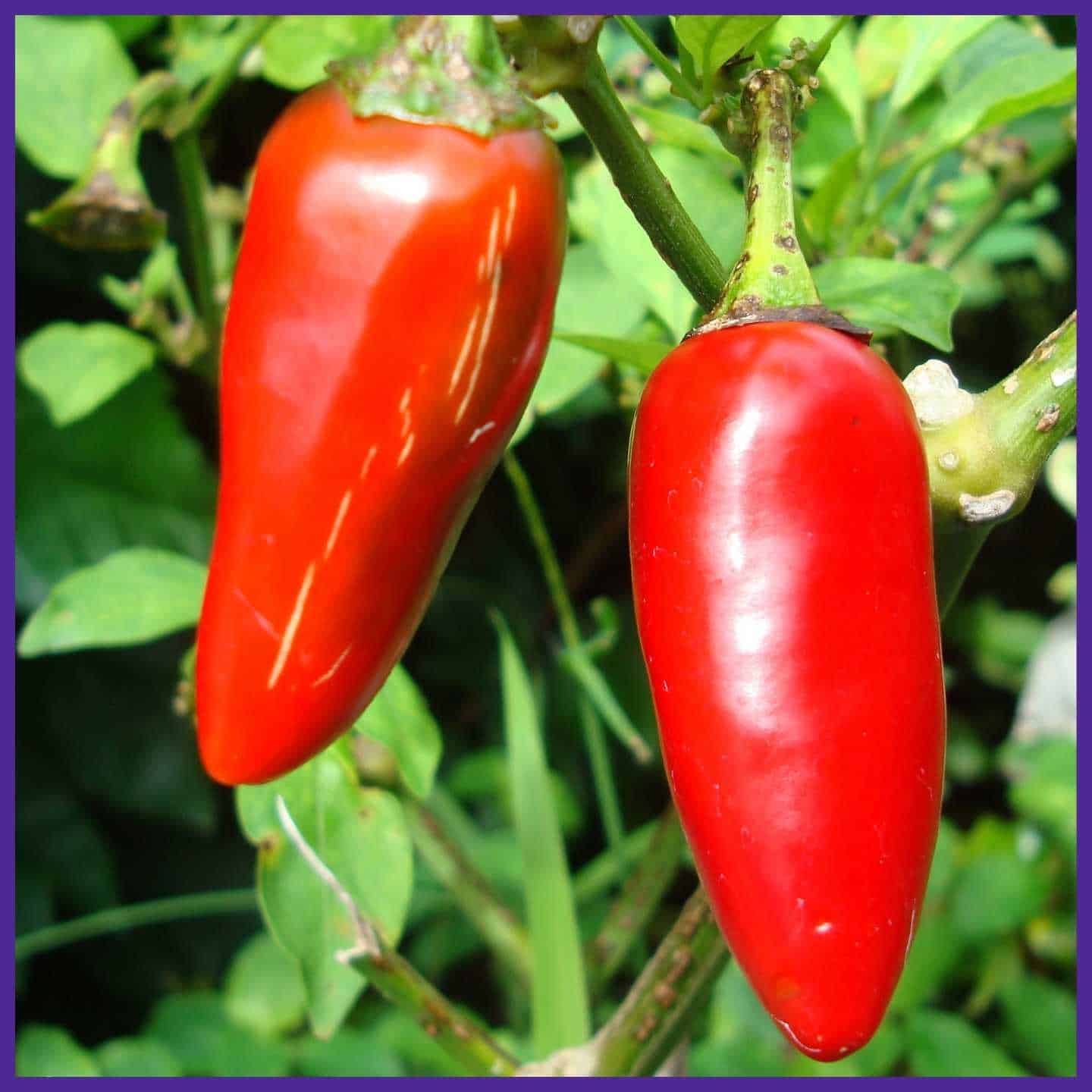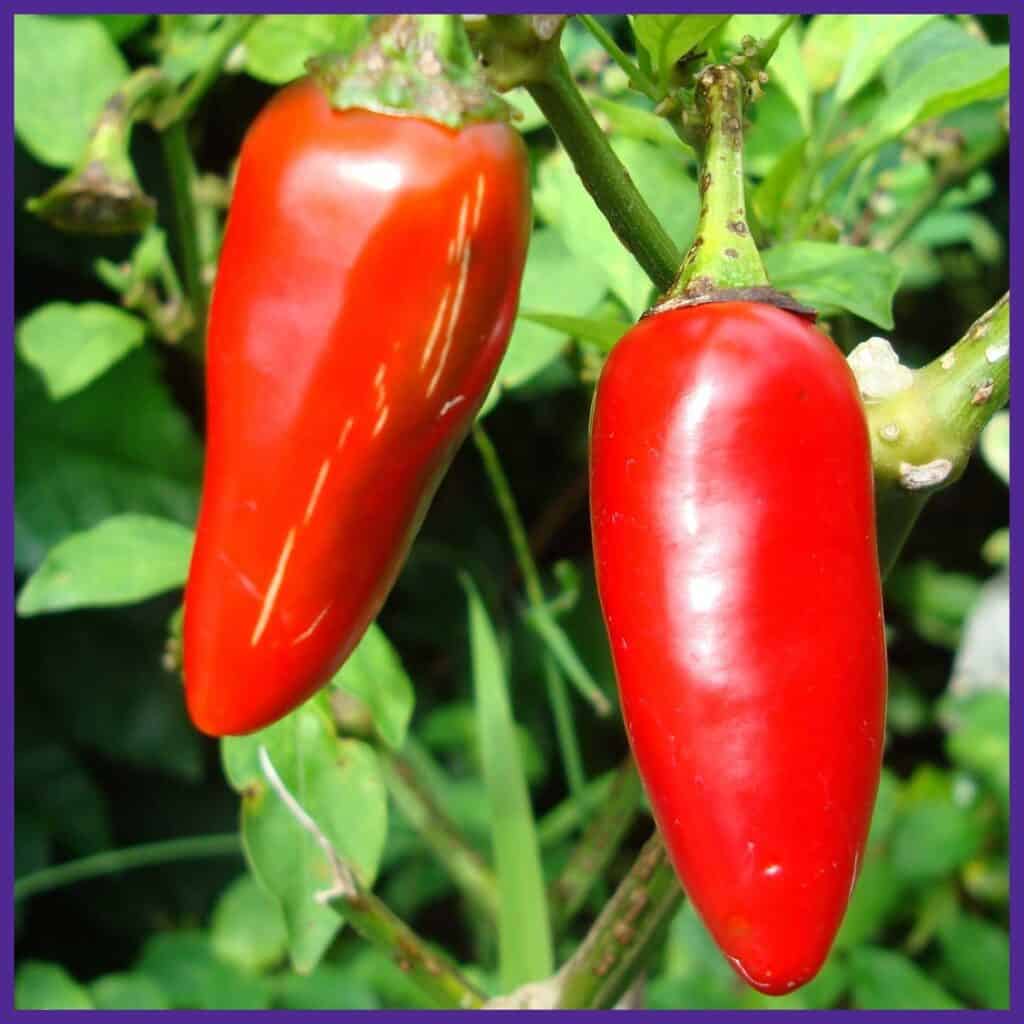 Last Jalapeño Harvest
No matter what color your peppers are, always harvest them before the first frost of fall. Peppers are very sensitive to cold weather, and the fruits may suffer damage when temperatures drop below 40°F.
If you aren't prepared for a harvest and cold weather is threatening, you can cover your plants overnight with fleece covers to try and save the remaining peppers. Uncover them when the weather warms back up during the day and harvest as soon as possible. For a light cold snap, a lightweight floating row cover may be adequate. For colder weather, use a heavier row cover and double it over. In an emergency, you can even use bed sheets to protect your plants.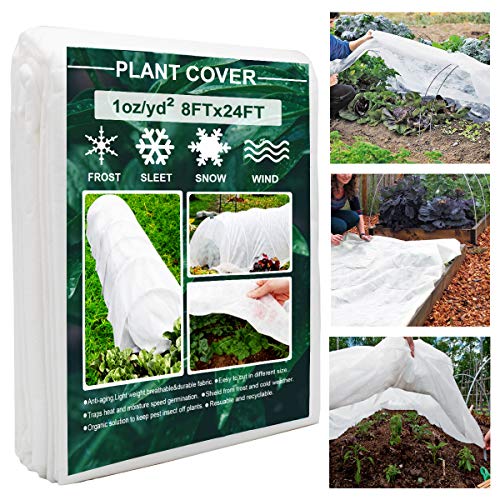 Plant Covers, 8Ft x 24Ft Reusable Floating Row Cover, 1oz Freeze Protection...
【All-Purpose Garden Plant Cover】Faraer Floating Row Cover is a polypropylene garden covers that transmits 70 percent of available light. It keeps...
【Best Protections Blankets for Plants & Trees】 Extra Stable Plant Blanket creates and retains warmth while protecting against frosts (down to 24...
【8FT X 24FT Rectangular Plant Cover】 The fabric can be cut with scissors to fit over conventional-width rows or used as-is for wide-row plantings....
How to Harvest Jalapeños
Now that you know when to pick jalapeños, a few tips will help you to harvest them without damaging your plants.
Ripe jalapeno peppers usually come off the plant easily when harvested by hand. Look for the small stem that connects the pepper to the rest of the plant and place your thumb on it while holding the pepper with your other fingers.
Gently grab the plant with your other hand and hold it steady while you pull the pepper upwards until the stem snaps off. Try to avoid twisting the fruit, since this might damage the plant.
Another way to pick jalapeños is with a clean pair of garden clippers or sharp scissors. You can simply snip the peppers off where the stem meets the branch and won't have to worry about any injuries to the plant.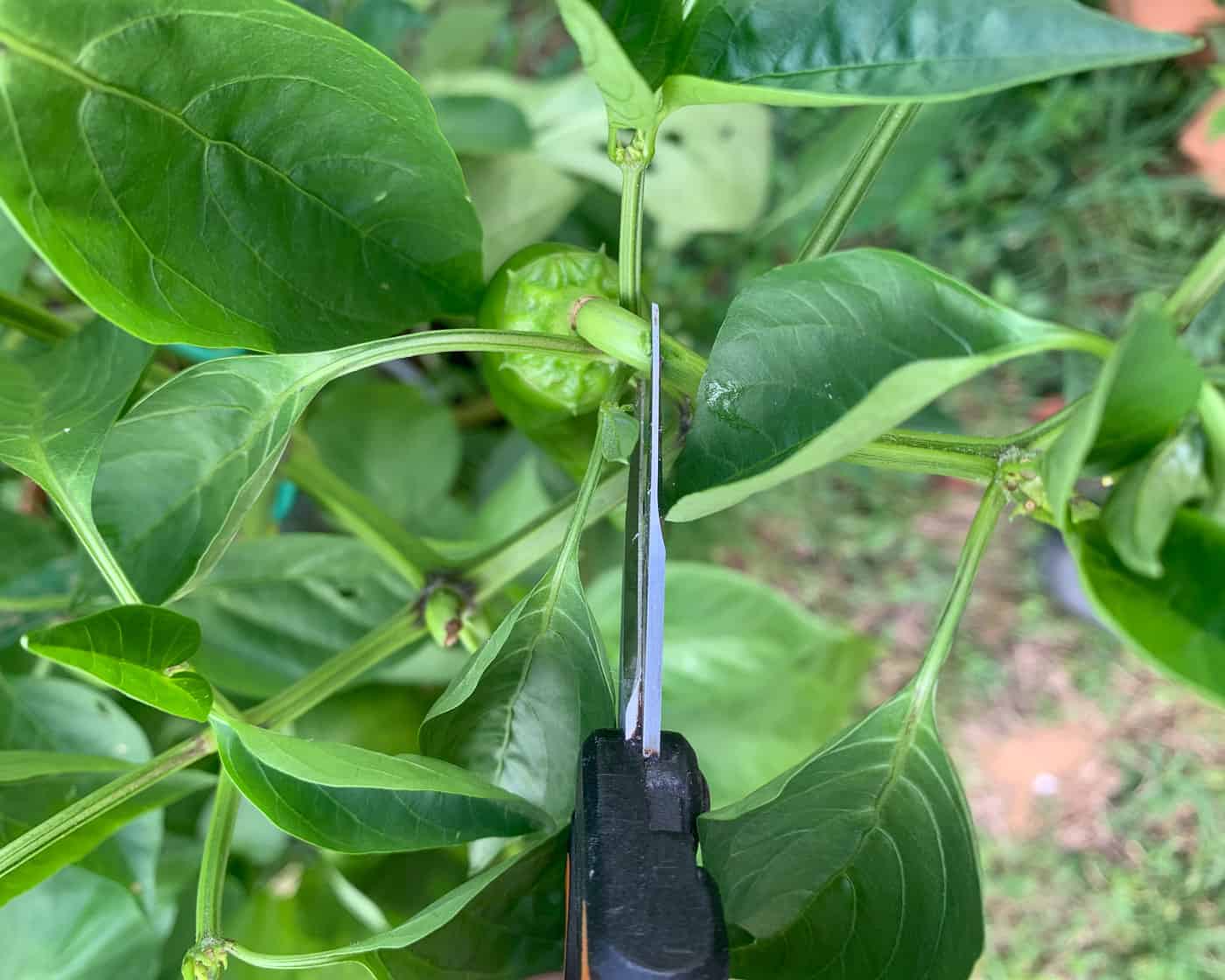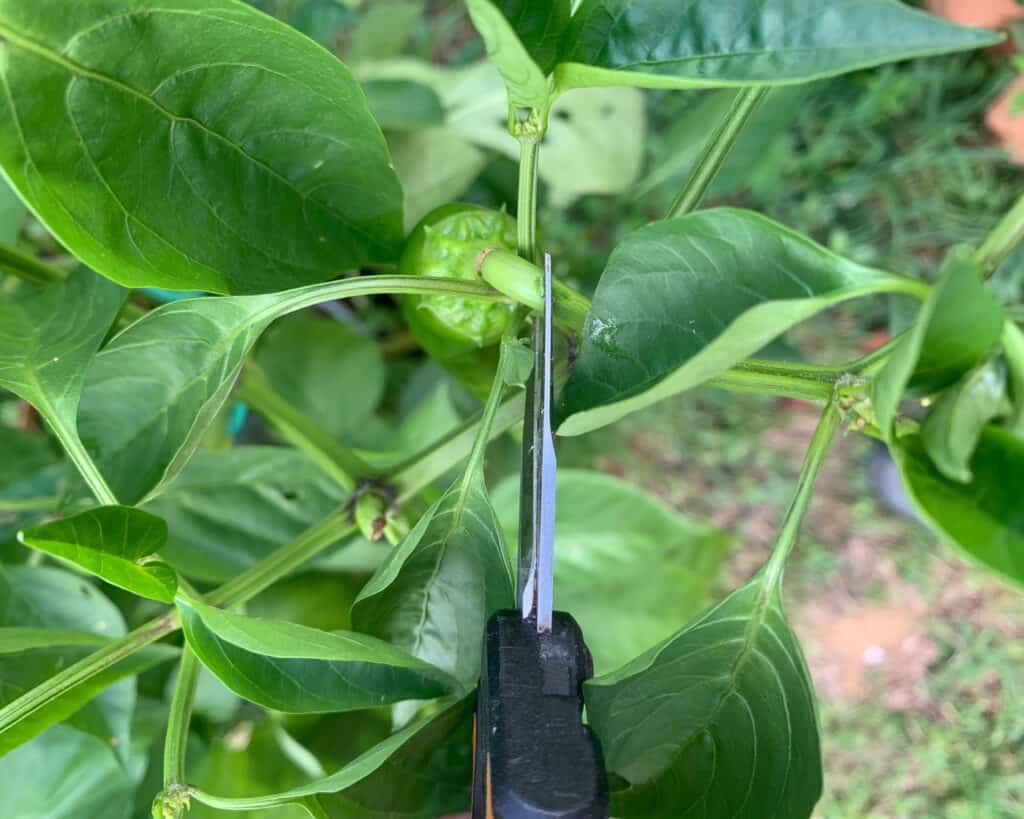 I prefer to use my Fiskar's Micro Tip snips for harvesting peppers. They're small, sharp, and precise. They're what I'm using in the photo above.
Sale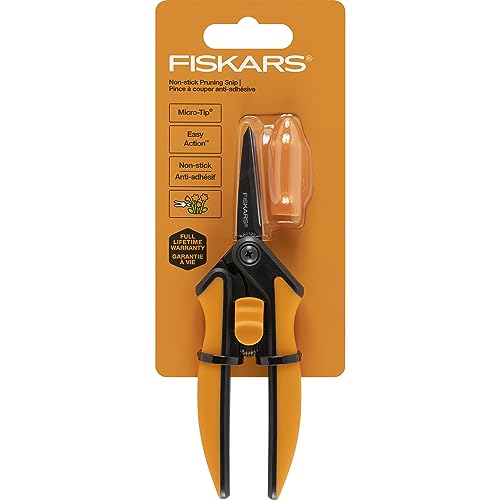 Fiskars Micro-Tip Pruning Snips - 6" Garden Shears with Sharp...
GARDENING ESSENTIAL: Stainless steel blade plant shears ideal for a variety of pruning tasks like cutting flower stems, maintaining your herb garden,...
POWER AND PRECISION: Micro-Tip blades cut all the way to the tip for clean, healthy cuts on plants in tight spaces; Low-friction blade coating makes...
LONG-LASTING AND RELIABLE: Stainless steel blades stay sharp through heavy use and provide excellent durability for lasting value; Fiskars pruning...
Pick your peppers often to keep the plants producing.
Tips for Storing Jalapeños
Now that you have your harvest, what do you do with it? Of course, the best way to use your peppers is to eat or cook them right away, but you may have more than you can use immediately.
If any of your peppers need to ripen more, let them sit out at room temperature until ready. Ripe jalapeños can be stored in the refrigerator in a loosely closed plastic bag.
For longer term storage, try freezing or drying some peppers.
Freezing Jalapeños
To freeze jalapeños, first wash and dry them. Then, you can either freeze them whole or in pieces.
If you want them whole, space them out in a single layer on a cookie sheet and freeze until solid. Once they are fully frozen, place them in freezer safe bags or containers and store in your freezer. This should prevent them from sticking together when you try to get one out.
To freeze in pieces, chop them up into your desired shape and size. You can either remove the seeds or leave them in, depending on your preference (more seeds means more heat). Then, freeze them on a cookie sheet until solid and pack into freezer bags for long-term storage.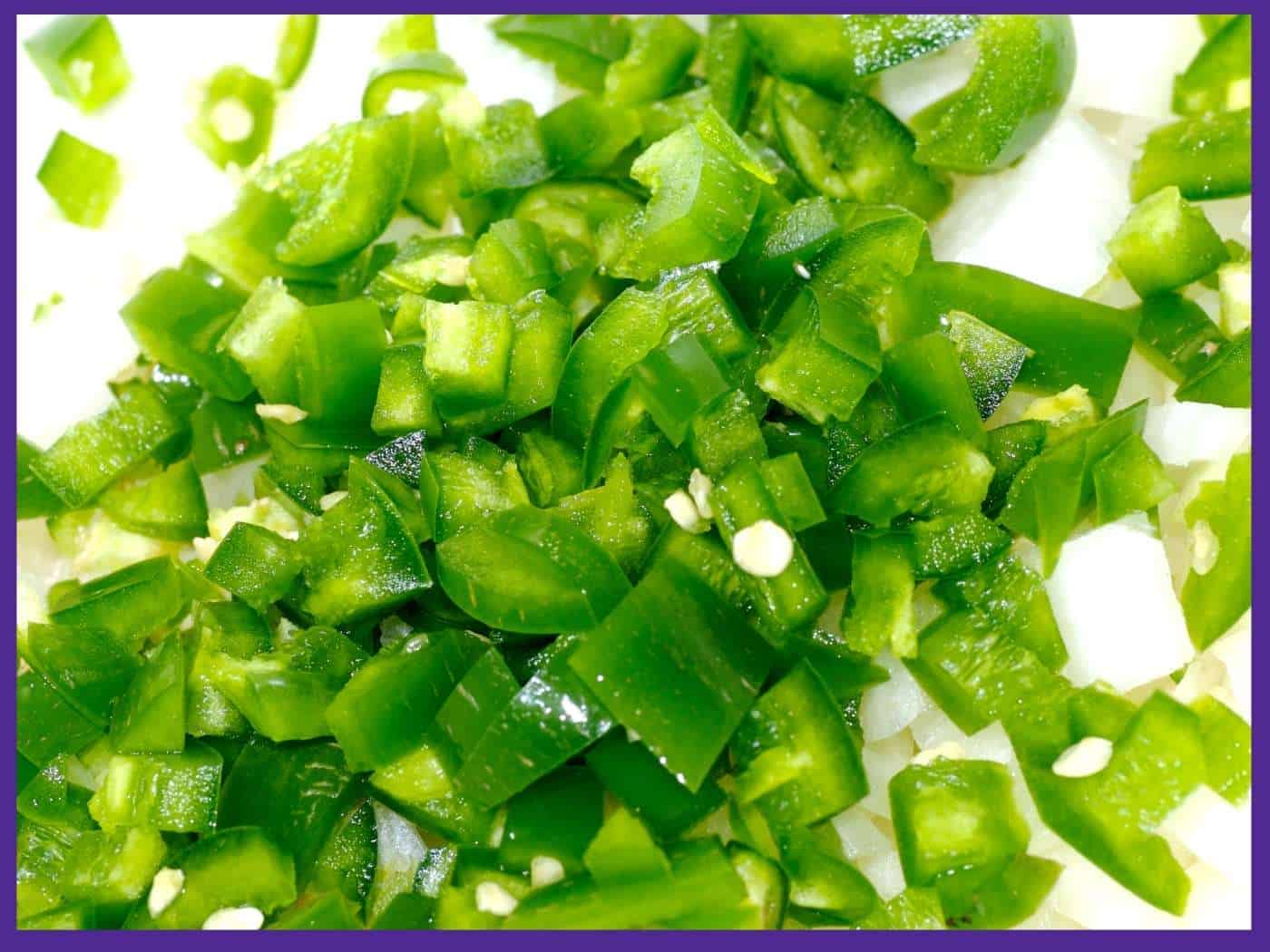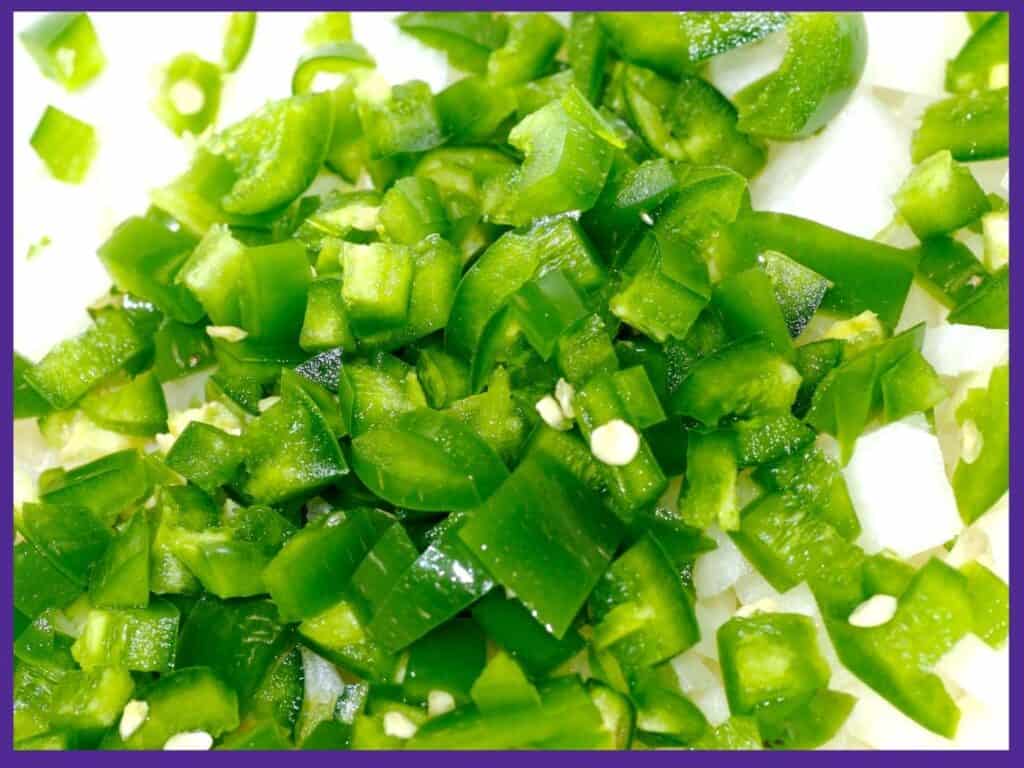 Drying Jalapeño peppers
Drying or dehydrating jalapeños is another great way to store them and won't take up any space in your freezer.
You can air dry them by stringing up the peppers and hanging them somewhere warm and dry. Moving them into the sun on warm days will speed up the process, but it will still take a few weeks.
This video shows how to string your peppers into a garland for drying:
If your air tends to be humid, using an oven or dehydrator will work much better.
You can either set your oven to the lowest temperature and bake for 4-12 hours until they are fully dry or use your dehydrator. The peppers can be dried either whole or in slices, but the thinner they are, the faster they will dry.
A tray dehydrator, like an Excalibur, is better for dehydrating peppers than a staking dehydrator. Tray dehydrators tend to be more powerful, and they hold more.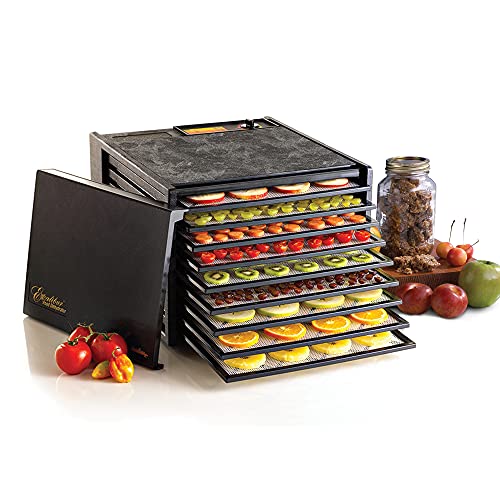 Excalibur 3900B Electric Food Dehydrator Machine with Adjustable Thermostat...
Large Capacity: Equipped with 9 easy-to-clean Excalibur dehydrator trays, this large food dehydrator boasts 15 square feet of drying space
Accurate Temperature Control: Features a built-in on/off switch and adjustable thermostat with a range of 105 to 165 degrees F – low enough for...
Low & Slow for Immune Boost: The perfect dehydrator for food and jerky, dried fruit leather, fruit roll-up puree, pet treats, homemade yogurt,...
To dry whole jalapeño peppers:
Leave stems attached
Poke a hole in the pepper with a toothpick or sharp knife point to allow for better airflow
Dehydrate at 125ºF for up to 24 hours, until they are brittle and the seeds rattle when you shake the pepper
My Excalibur manual does not give specific instructions for hot peppers, but The Ultimate Dehydrator Cookbook offers excellent advice on how to prepare and store chili peppers. Turn to page 72 in your book for more information.
Sale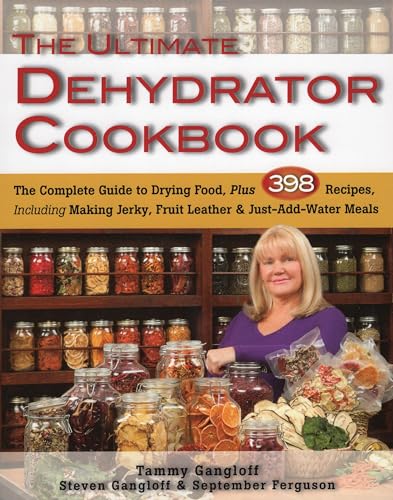 Store in airtight bags or containers away from light and heat to keep your peppers good for a year or longer. Mason jars are great for storing peppers, especially if you use a FoodSaver and and a jar vacuum attachment to remove all the extra air. If you don't have a FoodSaver, you can use mylar bags and oxygen absorbers to keep your peppers for an extended period of time. Resealable mylar bags with a zip top are very easy to use and my go-to whenever I use mylar bags.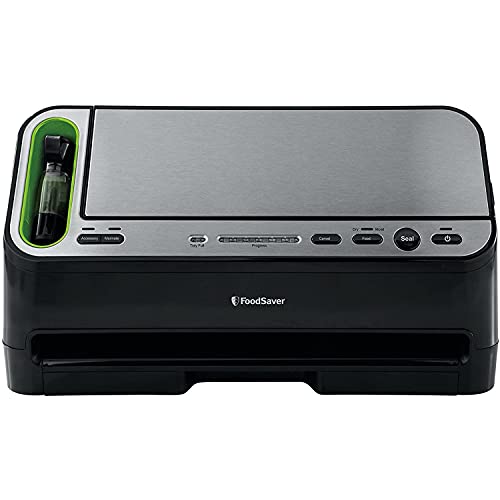 FoodSaver V4400 2-in-1 Vacuum Sealer Machine with Automatic Vacuum Sealer...
Seal freshness in: Meat preserved with the FoodSaver system in the freezer can last up to 3 years and still taste fresh, flavorful, and freezer burn...
Automatic bag detection: Automatic bag detection makes vacuum sealing easier than ever: Simply put the bag in the vacuum chamber and the machine does...
Simple to use: Built in roll storage and cutter lets you easily make custom sized bags to fit whatever you seal, while led light indicators easily...
Enjoying Your Harvest
You now know how and when to pick jalapeños at the perfect time (depending on your preference) and can look forward to enjoying your harvest.
If you have a large harvest, there are many ways to enjoy your peppers: in a salsa, dried, pickled, stuffed and baked, or roasted. You may even end up sharing some with your neighbors as you become more of a jalapeño-growing expert!
Popular summer vegetables and herbs
Discover how to grow popular vegetables and herbs in your backyard garden or container garden with these in-depth vegetable growing guides.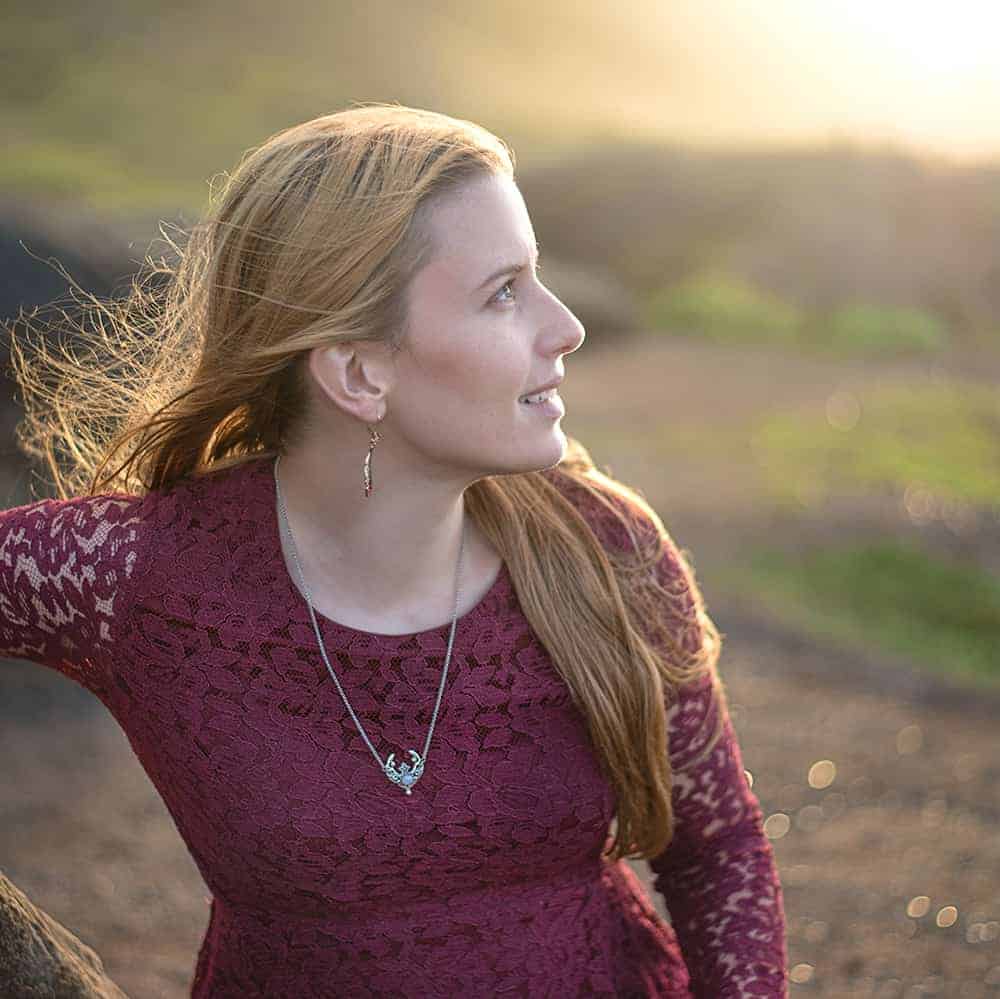 Natasha Garcia-Lopez is an avoid home-gardener and proud owner of 88 acres of land in rural West Virginia. She was a member of the Association for Living History Farms and Agricultural Museums for many years and is currently enrolled in the Oregon State University Master Gardner Short Course program so she can better assist you with your gardening questions.She holds a certificate in natural skincare from the School of Natural Skincare.