Lemongrass is easy to grow, smells amazing, makes delicious tea, and is a natural insect repellant. Discover how to harvest your lemongrass with this easy to read guide!
Lemongrass is a tropical herb that comes from Southern India and Sri Lanka. It's much more widely available now in the west as a dried or fresh herb, but you'll get the absolute best flavor by growing your own.
Whether you want to use it for cooking, herbal tea, or something else, lemongrass brings a light and versatile scent that works equally well for food and for body care products.
If you want to give growing this citrusy grass a shot, here are a few tips, plus everything you need to know about how to harvest lemongrass.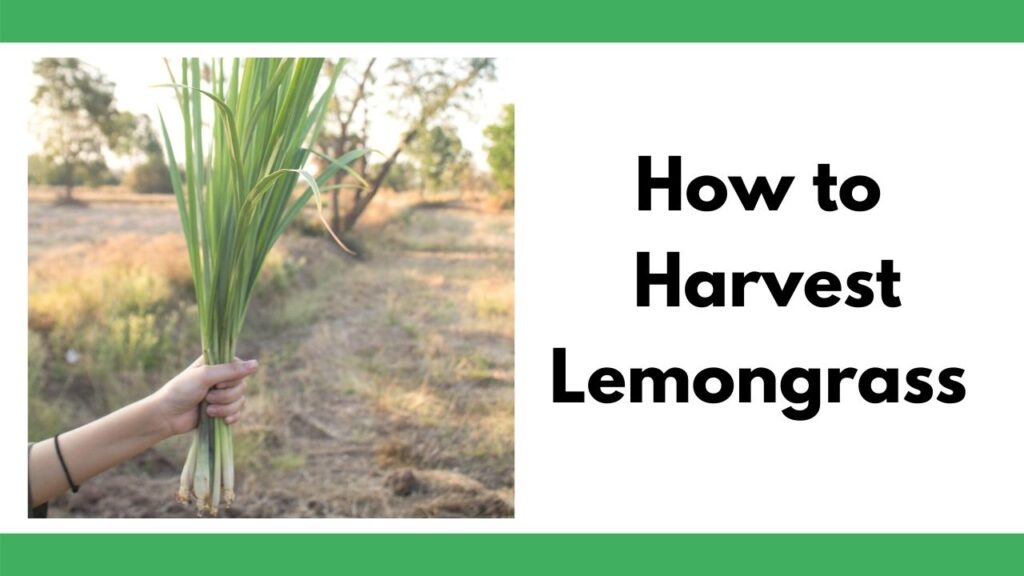 Can I grow lemongrass where I live?
This post includes affiliate links. If you make a purchase using one of these links, Together Time Family will receive a commission at no additional cost to you.
The good news is that you can grow lemongrass as an annual herb no matter where you live. Plants will grow about 2-4 feet in one season, which means you'll have lots of opportunity for harvesting.
Unless you live somewhere tropical, it's unlikely that you'll be able to grow lemongrass as a permanent garden plant. It will only survive as a perennial in USDA zones 10 and 11.
If you'er not sure what zone you live in, make sure to check your USDA hardiness zone with your zip code.
There are over 50 different varieties of lemongrass, but only two are commonly grown and used for cooking: East Indian (Cymbopogon flexuosus) and West Indian (C. citratus). You can grow either of these outside once all danger of frost has passed.
The best plan for growing and harvesting lemongrass it to plant it in containers. That way you'll have easy access to your herbs and be able to bring the pots inside when it gets cold. Also, lemongrass is a grass. It grows quickly and can become quite large, so keeping it container helps it not take over your yard.
Eric from Epic Gardening has a fantastic video guide to growing lemongrass if you want to know all about growing this fragrant plant:
As a warning: lemongrass is toxic to dogs, cats, and horses. It's okay to grow lemongrass if you have a dog, but eating large quantities of lemongrass can make your dog sick or cause intestinal blockages. A little nibble won't hurt your pup, though. According to the ASPCA, death from your beloved animal eating lemongrass is rare.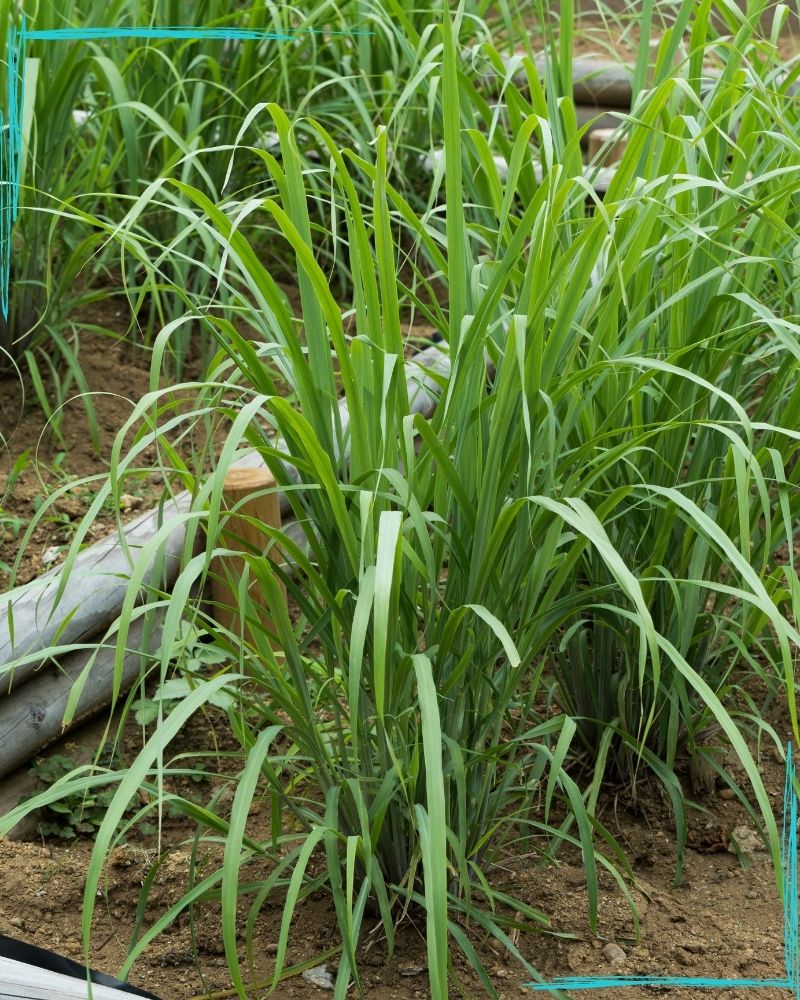 Tips for a good lemongrass harvest
Before you learn how to harvest lemongrass, you need to have healthy plants to harvest from. Here are a few important tips for taking care of your plants:
Start with transplants
Lemongrass can be started from seed but takes a long time to mature. If you want to have stalks to harvest before the fall, go with transplants instead of seeds.
Live lemongrass plants
Lemongrass is far easier, and more convenient, to grow from a live plant than from seed. Luckily, lemongrass plants are easy to find online.
Photo Credit: HirtsGardens
If you want an established lemongrass plant so you can start enjoying it soon, this 4" potted lemongrass plant is for you!
This plant is also a great choice if you live in a cooler climate zone because the seller is located in Ohio. Plants shipped to cooler zones from sunny Florida or California can have quite a shock when they arrive somewhere less hot and humid.
Photo Credit: FresnoSeeds
These affordable lemongrass plants are ready to start in your yard! Get three rooted plants expertly packaged and shipped promptly to your door.
Photo Credit: WildwoodEdibles
If you're worried about growing lemongrass in your climate zone, this seller will help make sure your plants are ready to thrive because they delay shipping until the appropriate season for your USDA zone.
Lemongrass needs sunshine and heat
Lemongrass usually grows in hot, tropical climates with lots of sunshine. Plant in full sun after all cold weather has passed.
Feed lemongrass with nitrogen
You don't have to feed your plants, but they will benefit from fertile soil. Like the name suggests, lemongrass is a grass and will do better if you apply a nitrogen fertilizer every few weeks during spring and summer.
Organic bloodmeal is a popular high-nitrogen fertilizer. Feathermeal is another source of nitrogen.
Table could not be displayed.
Lemongrass can be ornamental
If you want to use lemongrass as more than an herb, design with it as you would a short ornamental grass.
Lemongrass is a natural pest deterrent
Lemongrass is often used as a natural pest repellent and rarely suffers insect or disease problems. Yet another reason to grow it! Read more about other insect-repellant plants in this guide to spider-repellant plants.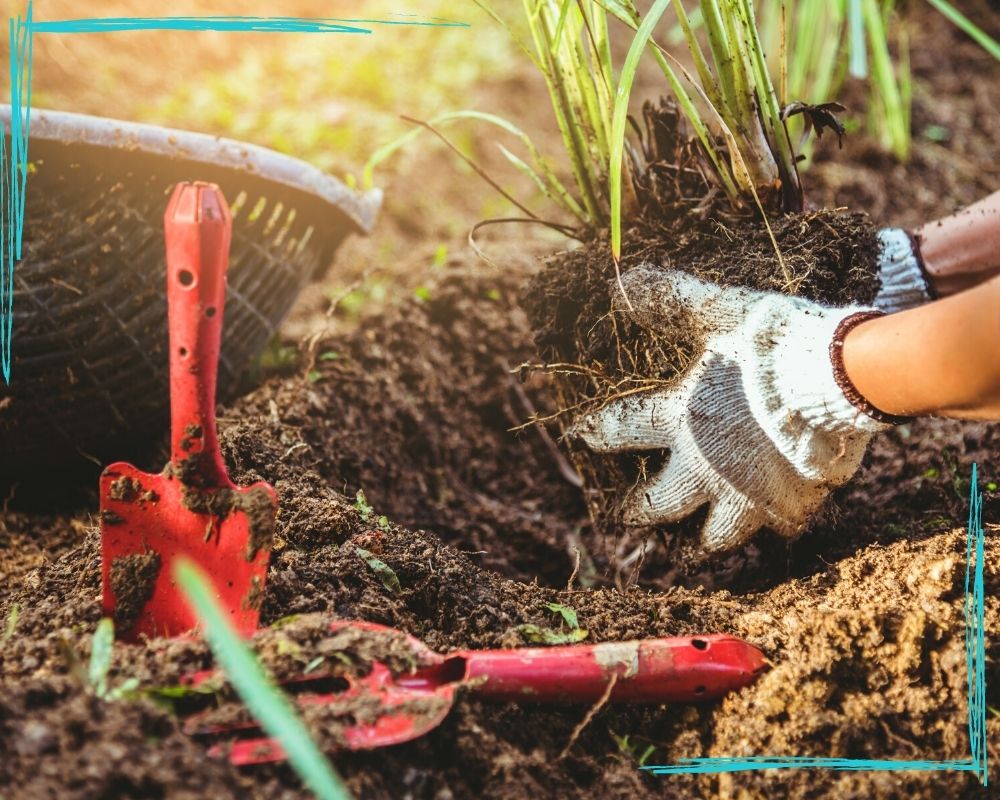 When to Harvest
There are two parts of lemongrass that you can harvest: the leaves and the stalks. The leaves are the green, grassy part and can be very sharp. The stalks are the whitish, fatter part that starts underneath the leaves and goes to the base of the plant.
You can start harvesting the leaves when plants are about a foot tall. Wait until the stalks are at least ½" in diameter before harvesting them.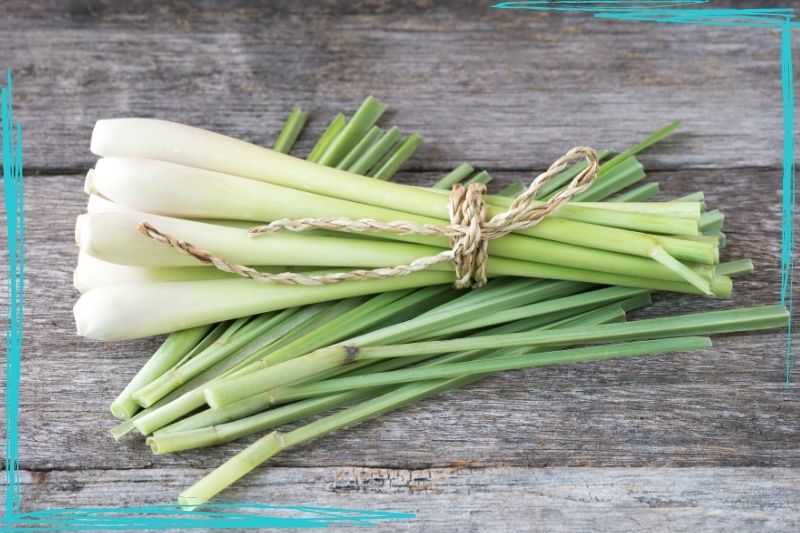 How to Harvest Lemongrass
Learning how to harvest lemongrass is easy. You'll just need a sharp knife or a very sharp (and sturdy) pair of scissors.
The easiest harvesting method is to pick whole stems and separate the leaves and the stalks afterwards. To do this, simply cut off a few outer stems as close to the soil as possible. You can also grab a stem and pull it entirely out of the ground (this won't hurt your plants at all).
If you just want some of the leaves to use, give your plants a "haircut" by trimming them with sharp scissors or garden snips. Leave at least 1-2" of stalk behind so that your plants can regrow.
Whichever way you choose to harvest lemongrass, be aware that the leaves are very sharp and can give you a "paper cut"!
Wear cut resistant gloves when you harvest to ensure you don't cut yourself accidentally. If you're tired of poorly-fitting, awkward garden gloves, make sure to check out our guide of the best cut resistant gloves for gardening.
Below you can see my favorite small garden snips and the cut-resistant garden gloves I'm currently using. These snips may be too small for larger lemongrass stalks so you may also want a pair of the larger bypass shears.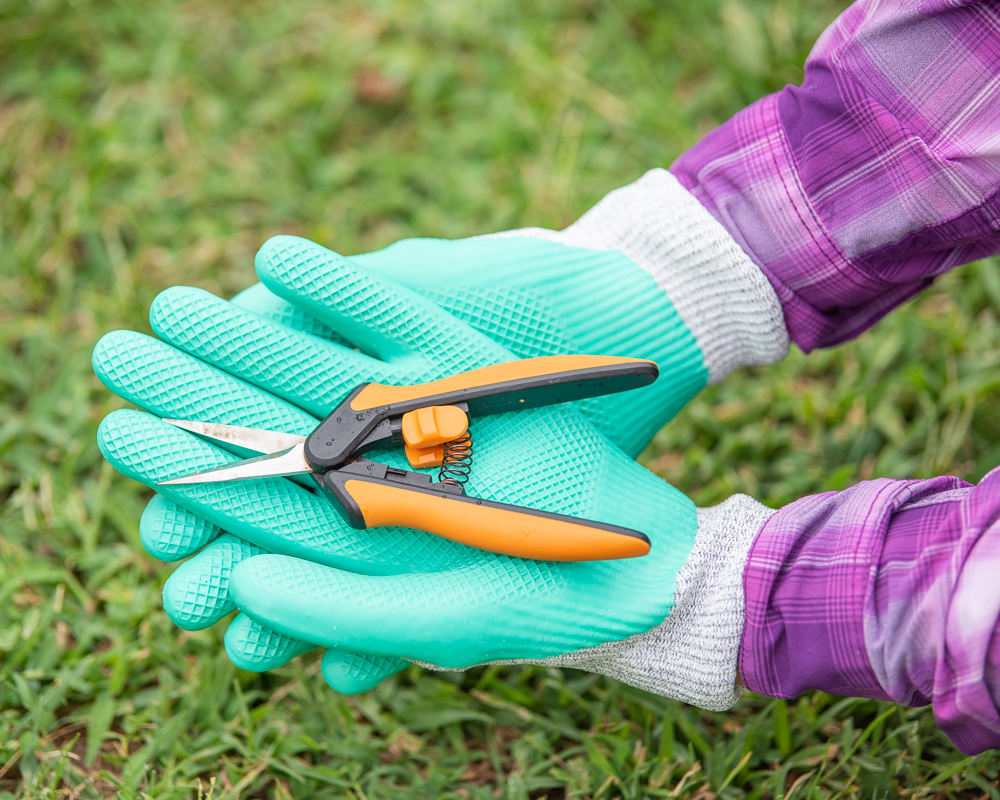 Make a Final Harvest or Overwinter Your Plants
Lemongrass is very sensitive to frost. Plan to make a final end-of-season harvest before the cold weather hits. You can do this by cutting off all remaining stalks and leaves and either using them or storing them for later.
Another alternative is to bring your plants indoors for the winter. They won't grow as quickly inside because there's less light, but placing them by a very sunny window will get them through freezing weather, and you can take them back outside in the spring.
How to use lemongrass
Lemongrass can be used in many ways, but often the tender stalks are used for cooking and the tougher leaves are used to make herbal tea or to infuse sauces and other dishes.
After harvesting whole stems, remove the leaves from the stalks and set them aside. Pull or peel off the fibrous, woody outer part of the stalks to get to the white and tender part inside. This is the part you can chop or grate and use to cook with.
To cook with the leaves, you'll want to keep them in a muslin bag or cut them in big enough pieces so that you can pull them out after your dish is done. They are very fibrous and hard to chew, so you don't want to leave them in.
Lemongrass leaves also make a very fragrant and delicious tea. You can make it by steeping the leaves in hot water or lightly simmering them.
How to store lemongrass
Once you know how to harvest lemongrass, you'll likely end up with more than you can use. Thankfully, it stores well two ways: freezing and drying.
The stalks freeze well simply by being packaged in plastic bags or freezer-safe containers and frozen whole. You can also chop them into pieces and pre-portion them for recipes before freezing.
To dry the leaves and/or stalks, lay out whole or cut leaves on a screen or wire rack somewhere dark and dry with good airflow. Or tie up bundles of whole lemon grass leaves to dry. Once your herbs are crispy and crumbly, store in airtight containers away from heat and light.
Lemongrass will keep its flavor for 6 months or more frozen and a year or more dried.
How to regrow lemongrass
If you've enjoyed growing and harvesting your lemongrass this year, there's a simple trick for growing more without overwintering whole plants.
Simply cut off a whole stem at the base of one of your plants and remove most of the leaves, keeping a good 4-6" of stem intact. Place the stalk cut side down in a glass of water and change the water everyday.
In a few days, you should start to see tiny roots coming out. After a few weeks, take the stalk out of the water and plant it in a pot. You'll soon have a brand new lemongrass plant!
You now know how to grow, harvest, and propagate lemongrass so that you can keep growing this herb in your garden year after year. And you'll be able to enjoy its lemony flavor all year round by storing your extra harvest!
Herb and Vegetable Harvest Tips
Not sure when your vegetables are ready to pick? Or how to harvest your herbs without killing the plant? Discover these herb and vegetable harvesting guides!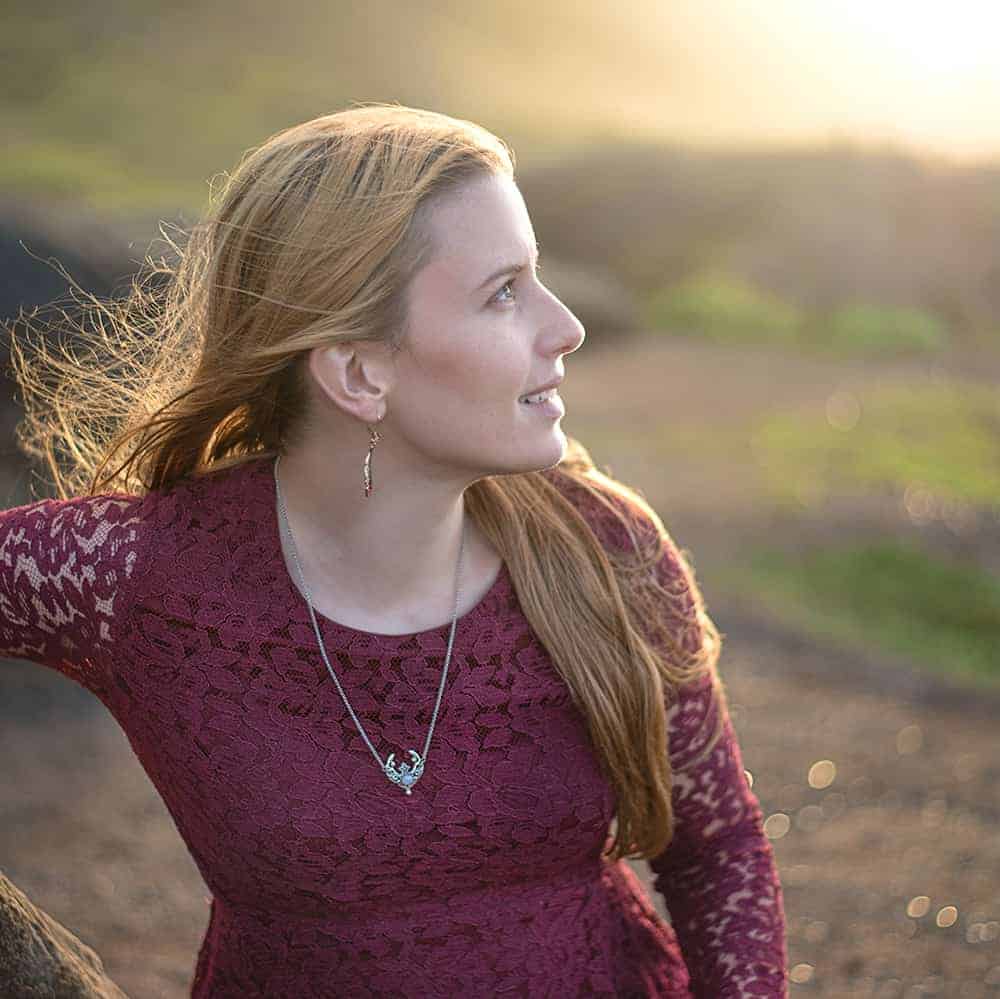 Natasha Garcia-Lopez is an avoid home-gardener and proud owner of 88 acres of land in rural West Virginia. She was a member of the Association for Living History Farms and Agricultural Museums for many years and is currently enrolled in the Oregon State University Master Gardner Short Course program so she can better assist you with your gardening questions.She holds a certificate in natural skincare from the School of Natural Skincare.