Edamame is a delicious, healthy vegetable that is surprisingly easy to grow at home. The tender green beans, cooked in the pod, are a staple in Asian cooking and have recently become very popular in the U.S. and other western countries.
If you've ever grown bush beans, you can expect to have success with edamame because the two plants are grown in a similar way. Give them plenty of sunshine and a long stretch of warm weather, and you won't have many problems!
Here's a step-by-step guide on how to grow edamame from seed in your home garden.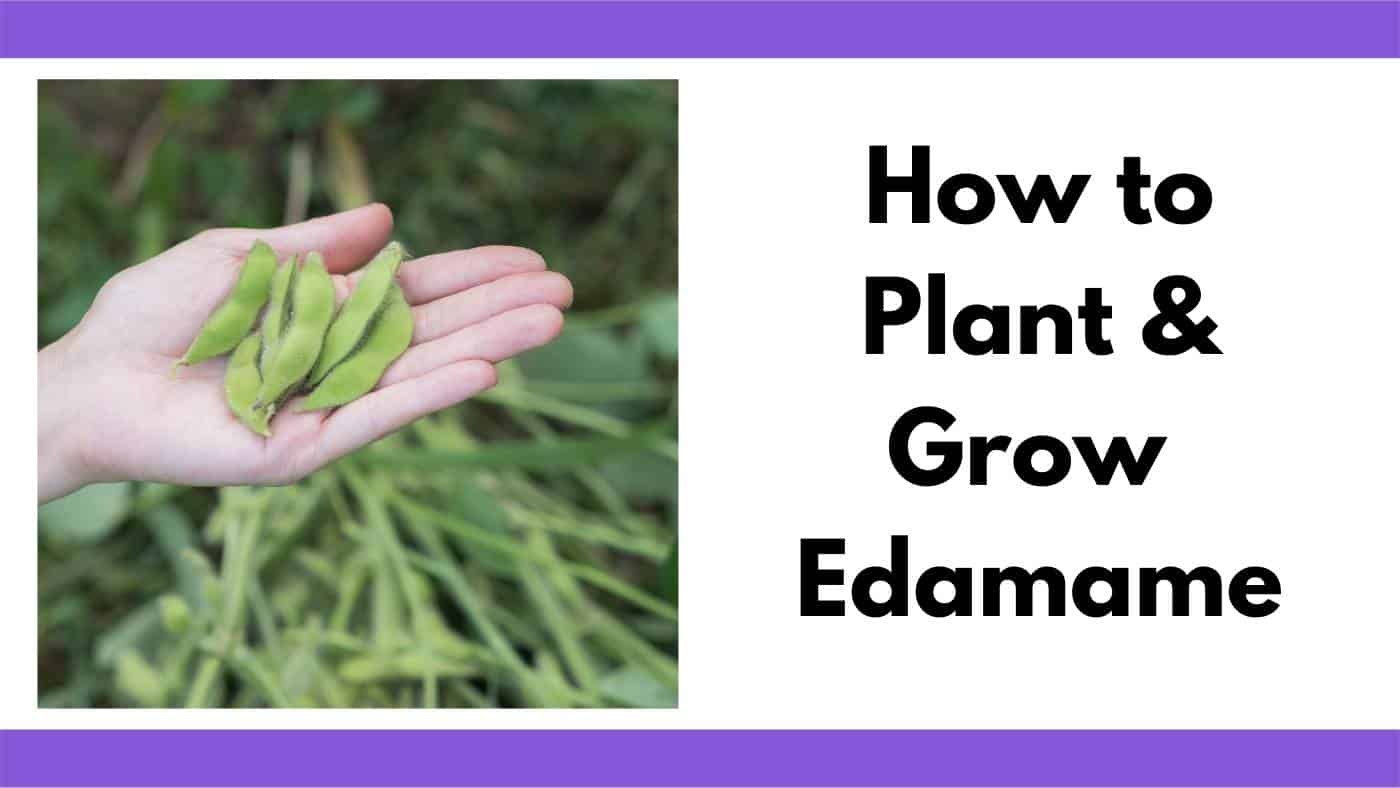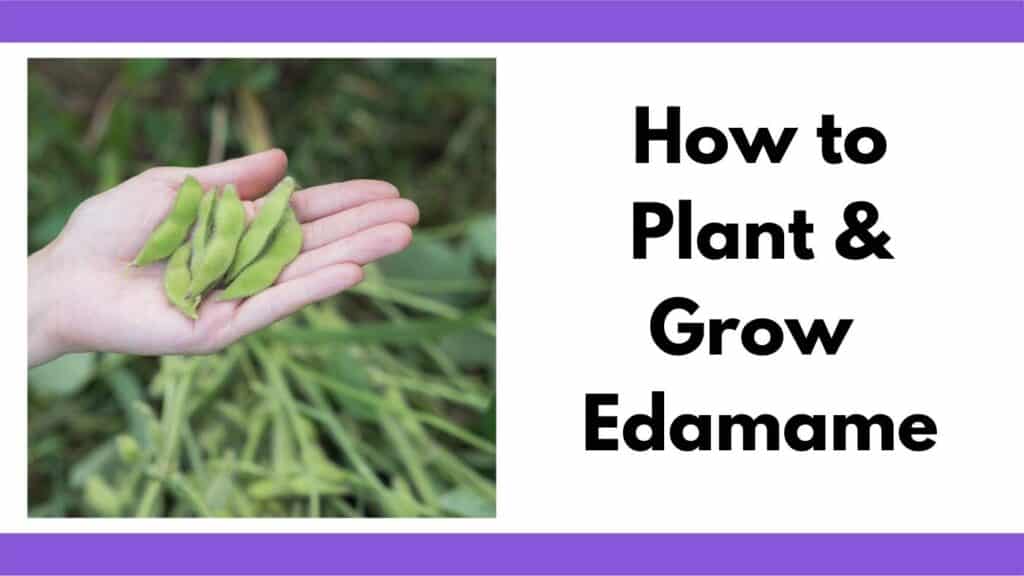 This post includes affiliate links. If you make a purchase using one of these links, Together Time Family will receive a commission at no additional cost to you.
What is Edamame?
You may be familiar with edamame (Glycine max) under another name: soybeans.
Both soybeans and edamame refer to the same plant and the same vegetable. The difference lies in how ripe the beans are.
Immature beans that are still green are called edamame (a shortening of the Japanese term eda mame). Beans that are left until they are hard and dry are called soybeans, although you could also call the green version soybeans and still be technically correct.
Soybeans didn't really travel to Europe until the 17th century or to North America until the 1900s. However, they have quickly become a huge money-making crop (source).
Many of the plants you see in large soybean fields are used as livestock feed due to their high protein content. This type of soy tends to be tough, oily, and hard when harvested, so it's not the kind you would want to grow at home.
Also, because soy is one of the biggest GMO crops and frequently sprayed with pesticides, you have an even bigger incentive to grow it organically at home.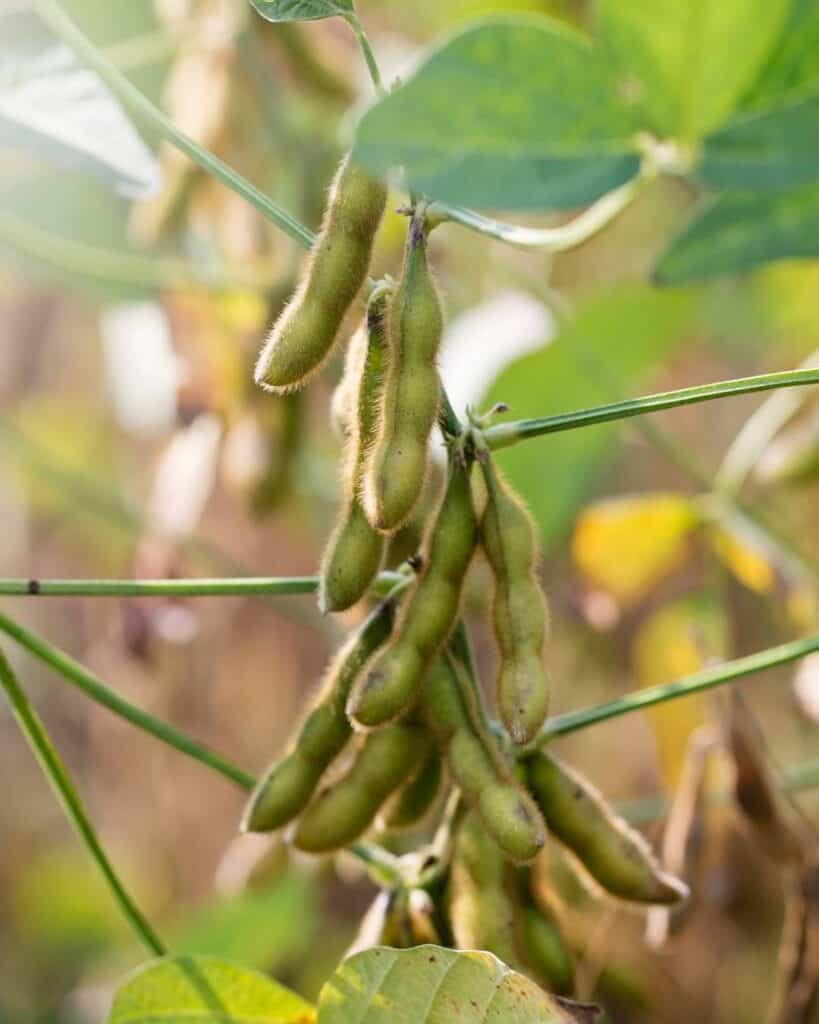 Best Soybean Varieties
One important step of how to grow edamame is choosing a flavorful and low maintenance variety. For the most part, you do not want to grow the same soybeans as your local farmer because they are probably growing their crop for livestock feed.
It's generally a good idea to avoid inexpensive "big box" seeds. Although some do carry high-quality seeds from growers to take care with their plant breeding, many heirloom and open pollinated varieties have degraded. Larger stores also don't take as much care with handing and storing their seeds, which can affect germination rates.
Big growers can't make as much money from open pollinated seeds as hybrid ones, so they don't take as much are with the genetics. Smaller sellers are a better choice for heirloom and open pollinated varieties. I prefer to use smaller growers for hybrid seeds, too, whenever possible.
Edamame Seeds
For the most part, it's a good idea to avoid inexpensive "big box" seeds. Although some do carry high-quality seeds from growers to take care with their plant breeding, many heirloom and open pollinated varieties have degraded. Big growers can't make as much money from open pollinated seeds as hybrid ones, so they don't take as much are with the genetics.
The seeds below are out of stock at the time of writing, but may be back in stock when you check:
Edamame Planting and Growing Conditions
When to Plant Edamame
One of the most important things to know about edamame is that plants need a long growing season and do not like cold weather.
The quickest varieties mature to green edamame beans in around 70-80 days but can take 100 days or more to reach the fully dried soybean stage. This means you want to get your seeds in the ground as soon as possible – but only after the soil has warmed to at least 60°F. Don't guess or ruin fancy your kitchen thermometer – grab an inexpensive soil thermometer so you know exactly when to plant.
Sale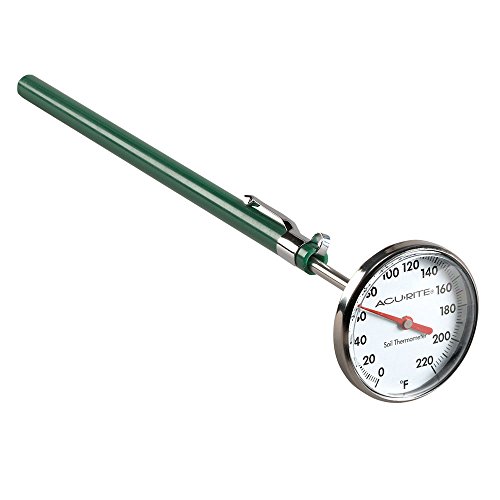 For many gardeners, this will mean planting at least 2-3 weeks after your last frost date in the spring or when temperatures are consistently in the 60-70°F range. This is about the same time you would plant tomatoes or basil.
If you want to have a continuous supply of edamame until the first fall frost, continue to plant a new round of seeds every 7-10 days for several weeks.
Where to Plant Edamame
Soybean plants need full sun to thrive. They can be planted in partial shade (some farmers even plant them in with corn) but yields will be reduced with less sunlight.
Edamame are tolerant of poor soil, but they will grow better if you add compost or worm castings to your site before planting. They do not need a high nitrogen fertilizer because they are nitrogen fixers. Soybeans' ideal pH range is 6.0-6.8.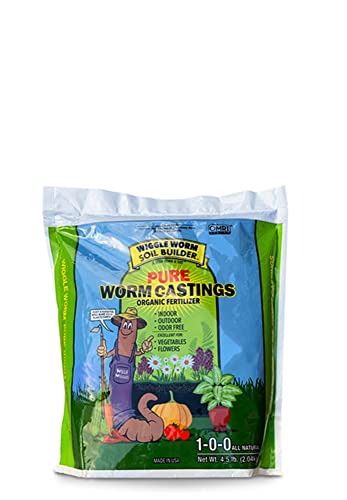 Be careful with applying manure to your garden unless you're very confident in the source. People have lost crops to composted manure contaminated with herbicide via sprayed hay. (Want to learn more about this issue and how to make your own compost easily? Check out the guide Compost Everything.)
Typically, soybeans get about 1-3' tall and 1-2' wide, so plant them somewhere with room for them to grow to full size. Also, make sure you don't plant soybeans where you've planted any type of legume in the past few years.
For large crops, soybeans are often treated with an inoculant before being planted to help them grow better. This isn't necessary for most home gardeners, but it's something to try if your seeds and/or plants don't seem to grow well and all other conditions are favorable. The inoculant provides beneficial nitrogen-fixing bacteria that encourage bean roots to form nodules where these bacteria "fix" atmospheric nitrogen into something plants can use.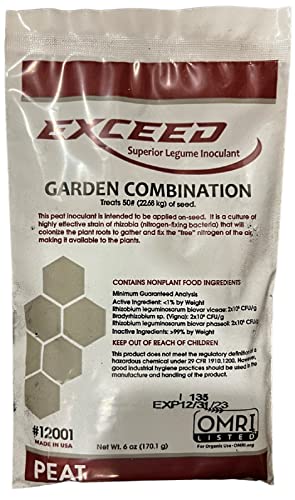 How to Grow Edamame from Seed
Once you have your planting site picked out and prepared, the easiest way to grow edamame is from seed. If you have a very short growing season, you can start your seeds early indoors. Otherwise, seeds can go directly in your garden. Beans typically don't love being transplanted, so I encourage you to direct plant if possible.
If you have a short growing season, pick up Niki Jabbour's Growing Under Cover for information about extending your growing season easily and affordably. She lives in Canada and grows year-round. You can, too!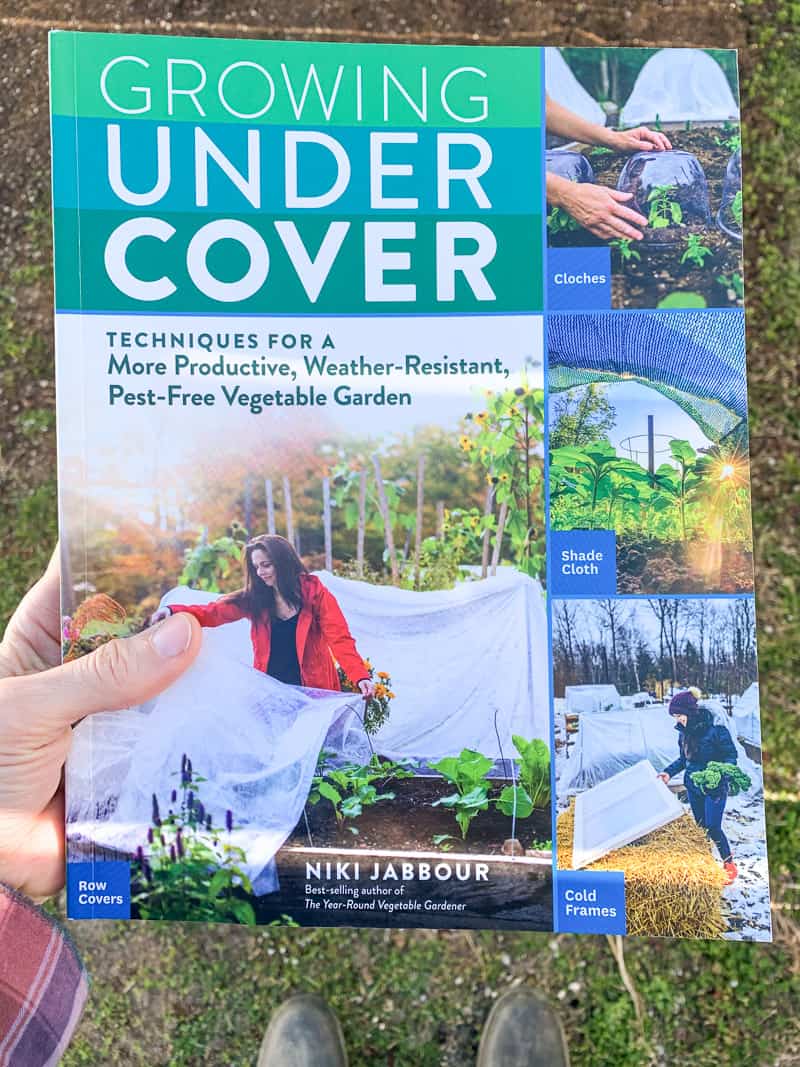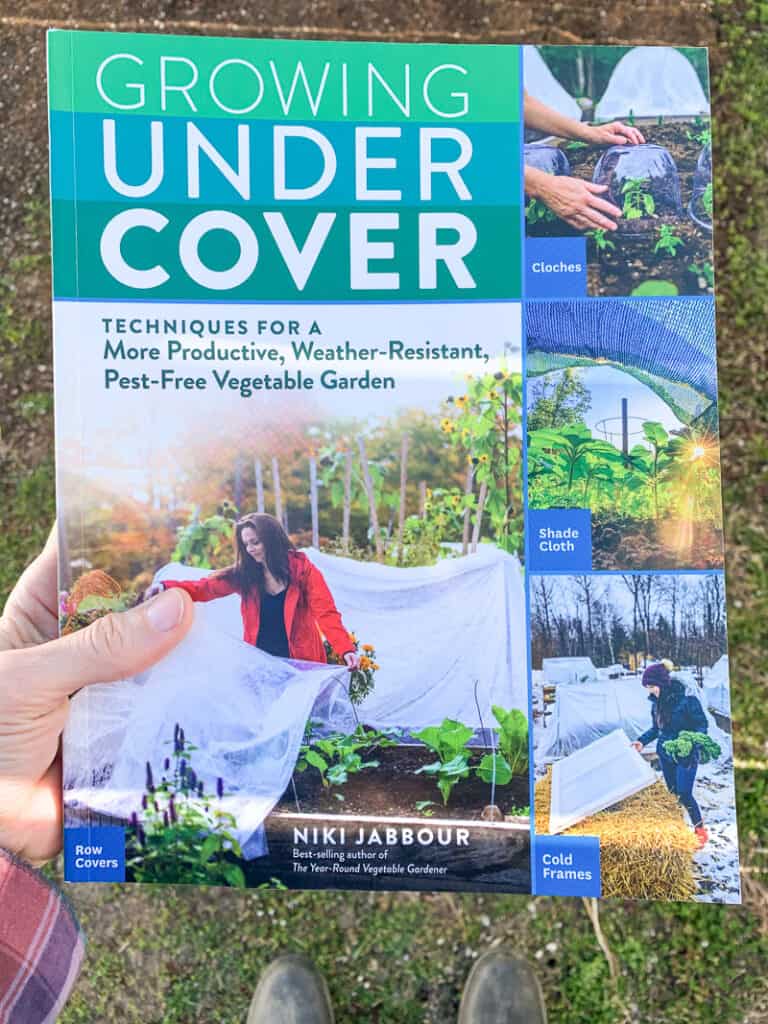 Sale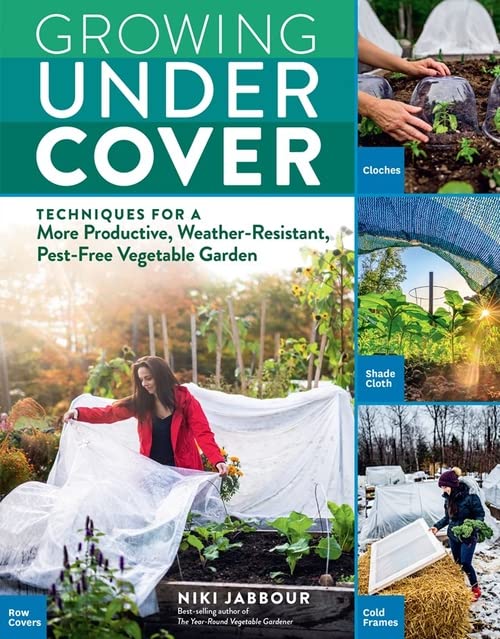 Plant the seeds 1-2" deep and 2-4" apart. If you are planting in rows, space each row at least 2' apart from the next one. Make sure the seeds are covered and give them a good watering. Then, look for sprouts to pop up in less than a week (as long as the soil is 60-70°F).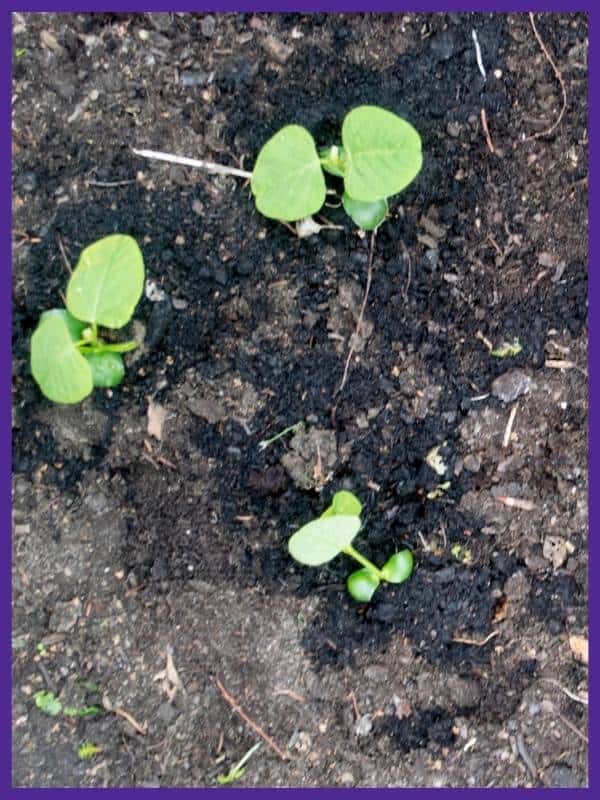 When the seedlings are a few inches tall, thin out your plants so that they are at least 6" apart and up to 18" apart for larger plants. The plants in the photo below are ready for thinning. Cut the plants off instead of pulling them out to avoid damaging neighboring roots.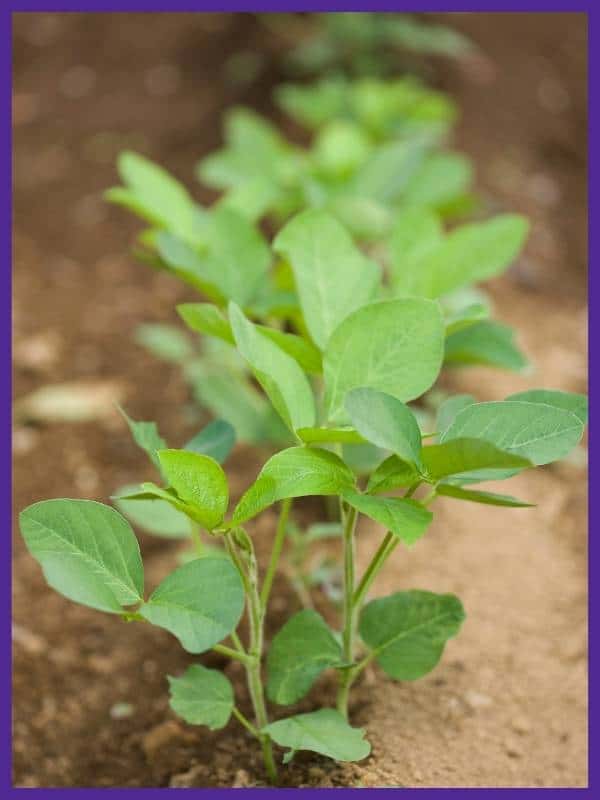 Edamame plants are nice companions for many common garden vegetables. Since they're a bean, edamame are nitrogen fixers. This doesn't mean that they'll provide nitrogen to neighboring plants during the growing season, but it does mean they won't compete for nitrogen and can provide nitrogen if you till them in (or chop and drop) after the growing season. Edamame can take the place of "regular" beans in a three sister planting with corn and squash or zucchini.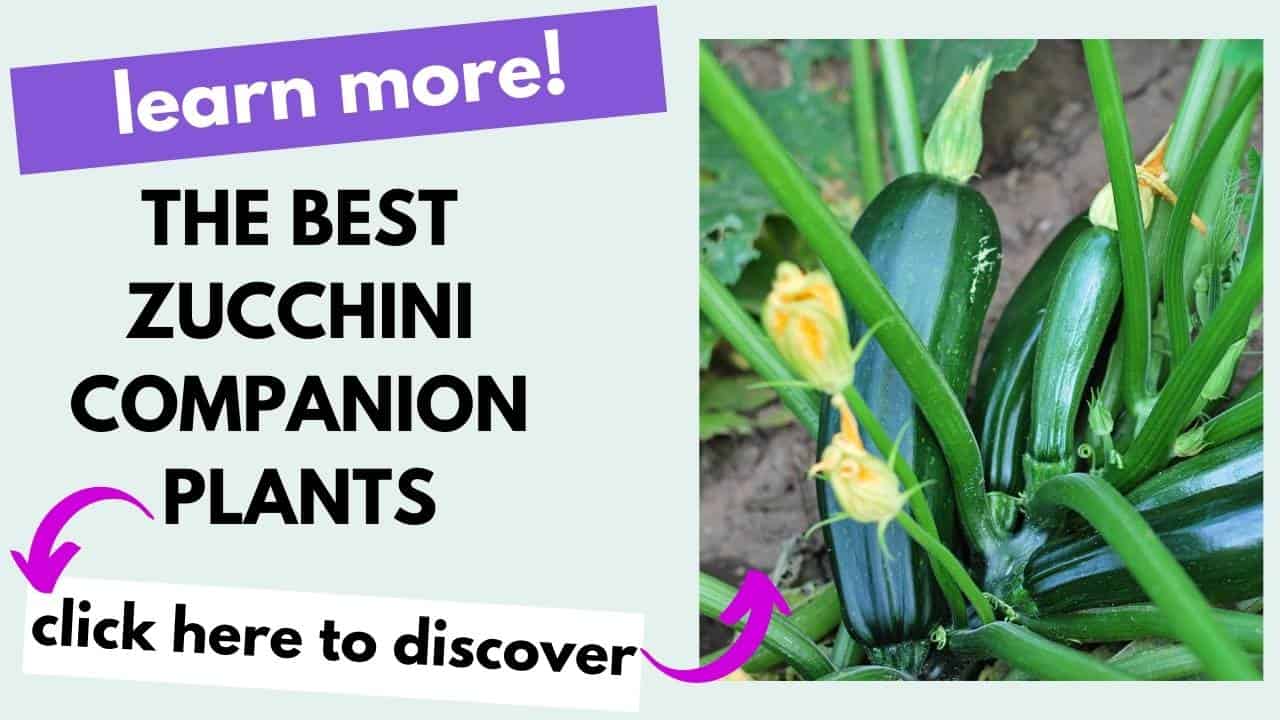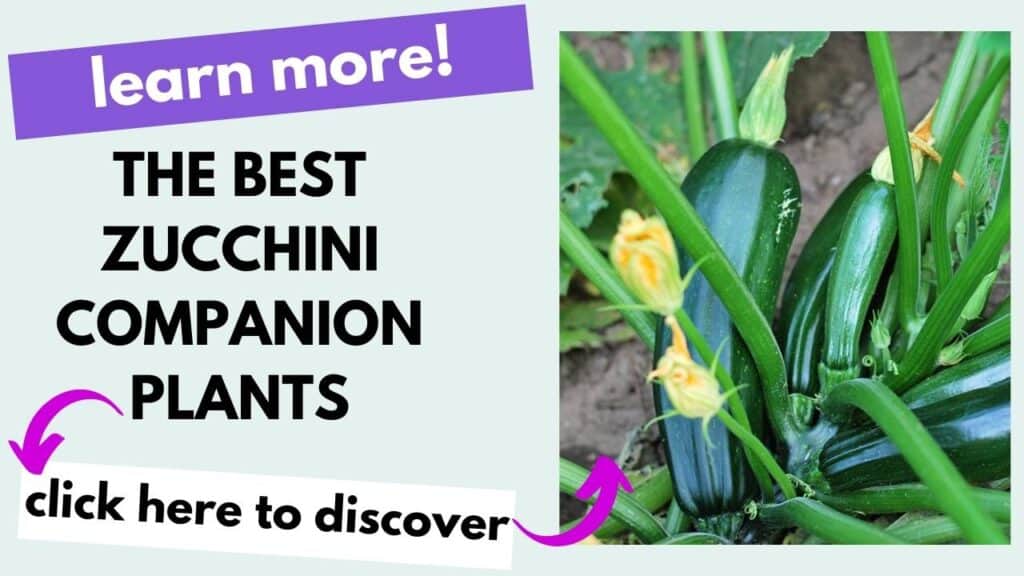 People frequently say to avoid planting edamame with onions and garlic, but I haven't any particular scientific reason for it. The best argument for not planting onions and edamame together is simply that onions and garlic need plenty of sunlight in order to bulb up. Edamame could shade out your growing alliums.
Caring for Your Edamame Plants
Edamame is a pretty low maintenance plant, so caring for it is typically straightforward. The two most important tasks to pay attention to are watering and weeding.
Your edamame needs a consistent supply of water while seedlings are growing because they don't have very deep root systems. Don't drown them, but do try to keep the soil moist until plants get bigger. I prefer to water younger plants with a watering wand. A watering wand provides a more gentle shower so you don't damage young plants or blast their roots out of the soil. Discover more about watering wands, and our personal favorite, in this guide to hose wands.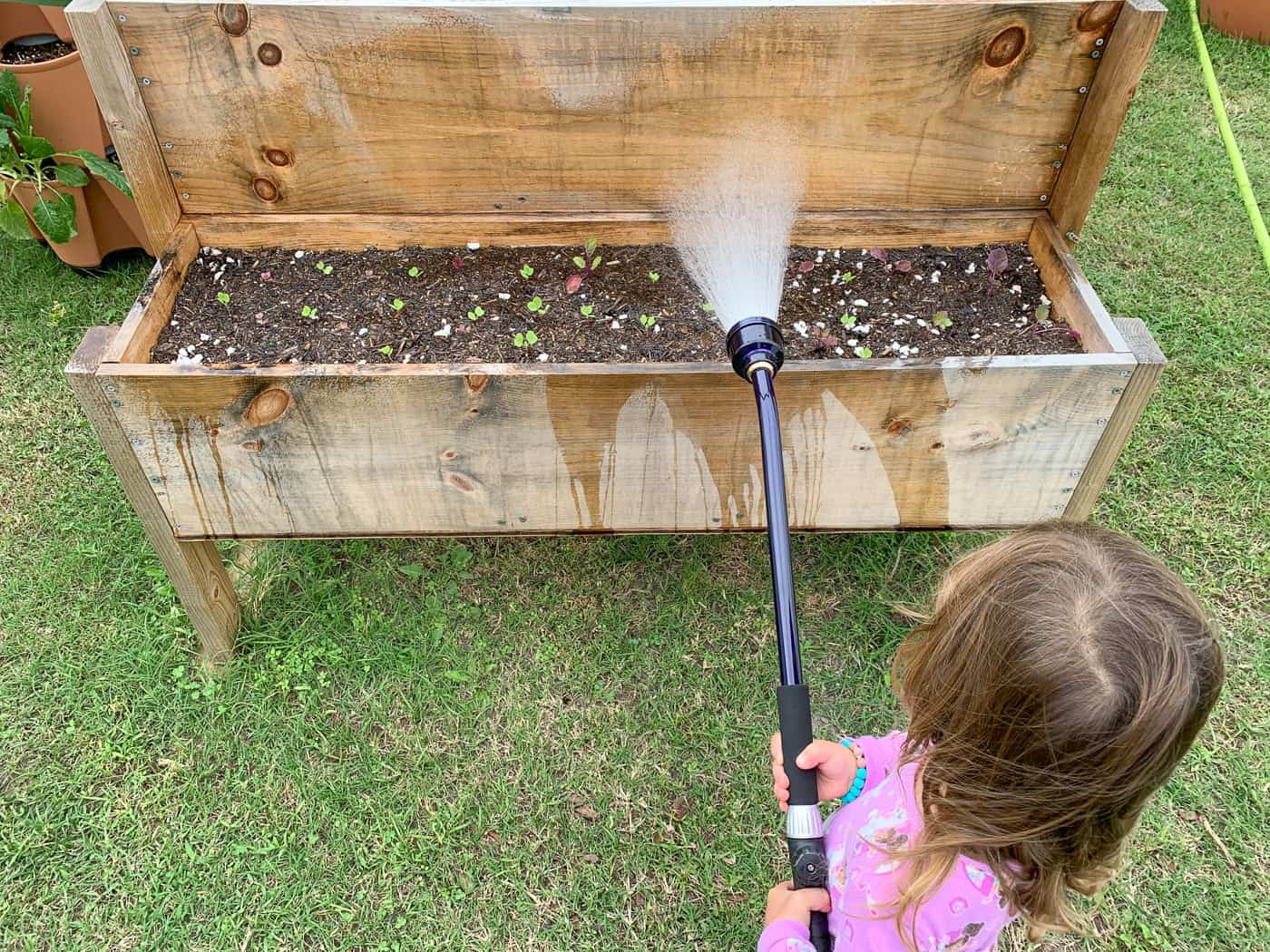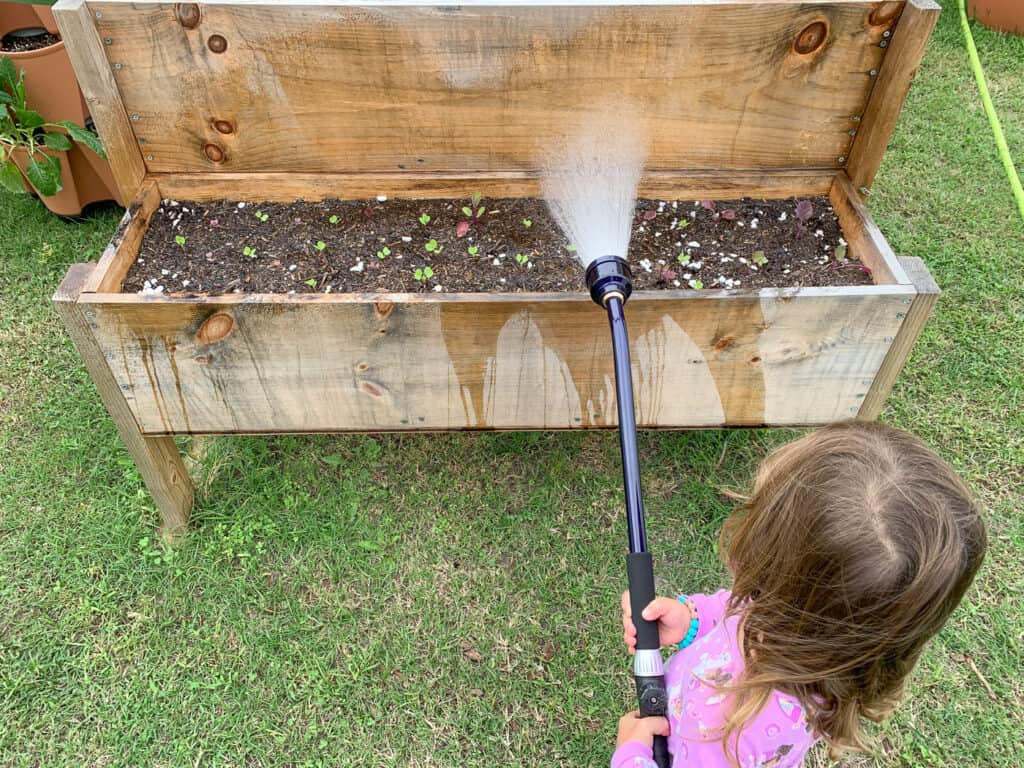 Once they are grown, soybeans are relatively drought tolerant. However, plants will produce the best and biggest beans if they get plenty of water.
Try to stick to a regular watering schedule, aiming to get your plants about an inch of water each week. This is especially important after the flowers and pods appear and when the beans are growing in the pods. Like with other beans, inconsistent watering can lead to dry, disappointing pods with poor developed beans.
To protect your plants from competition, weed regularly but carefully. Soybeans have shallow roots, so be careful to pluck weeds from the soil by hand, if possible, before they get too large. Digging with a weeder or hoe could easily damage your plant's roots. (Want to know more about weeders to keep the rest of your yard and garden tidy? Check out our guide to the best weed pullers.)
Once the weather starts to get hot and dry, you can lay down a natural mulch (straw, pine needles, etc.) to help maintain soil moisture and cut down on weeds. Make sure to only use mulch from trusted sources to avoid accidentally introducing herbicides and pesticides to your garden. Tomatoes and beans are both very sensitive to herbicides (source).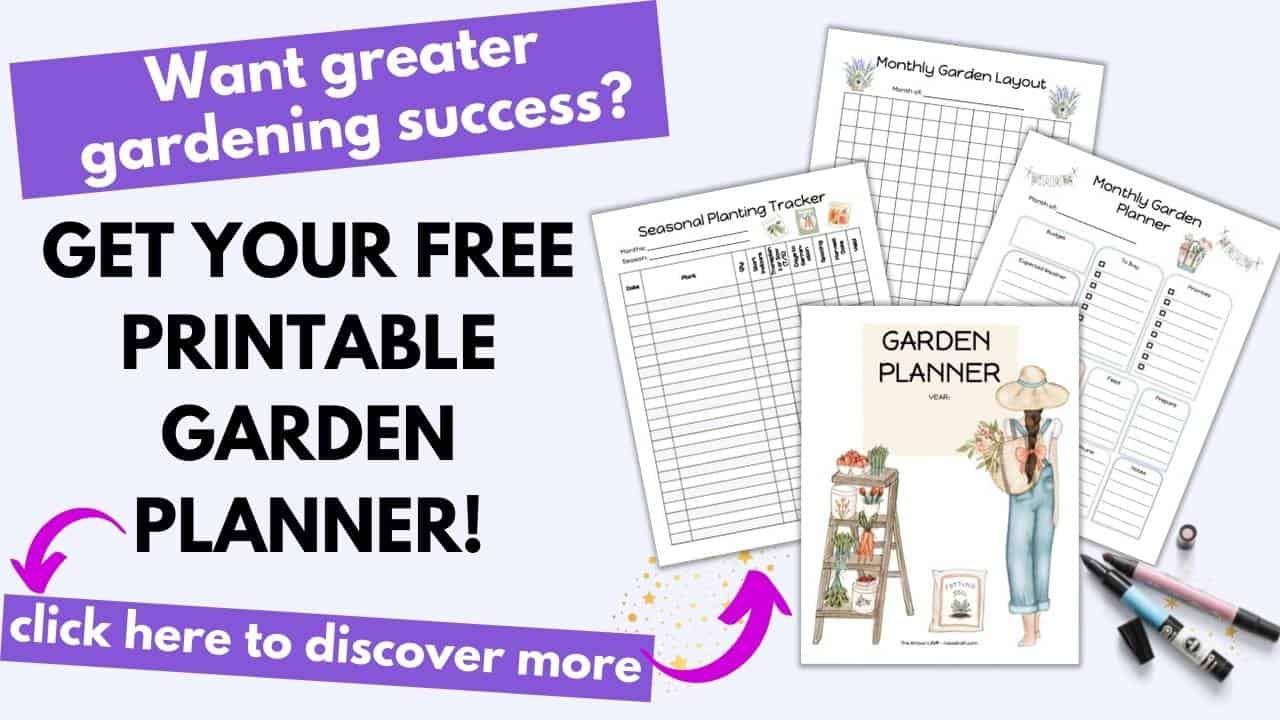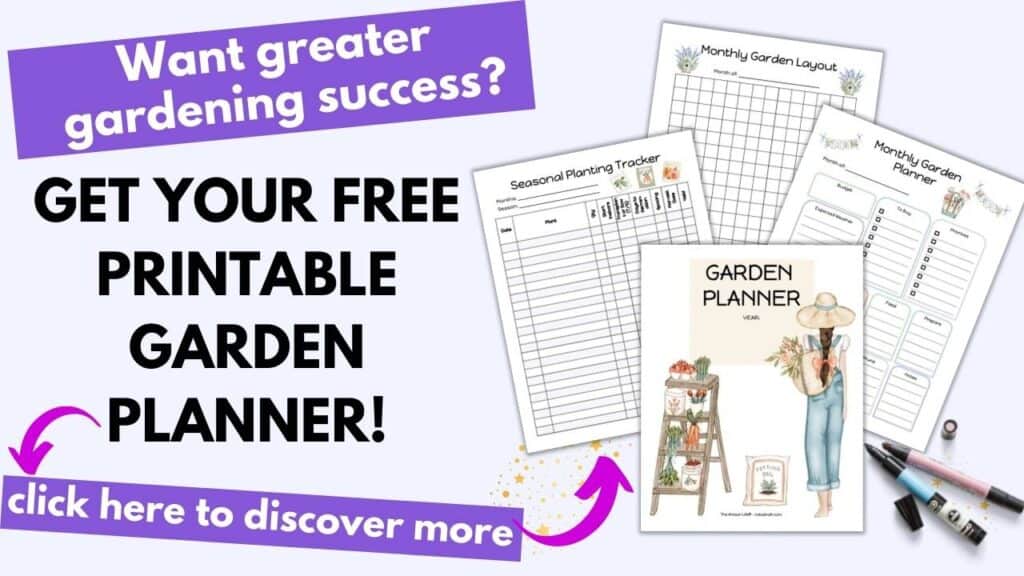 Common Pests and Problems
Thankfully, dealing with pests is typically not a big part of how to grow edamame successfully. The plants are rarely bothered by insects or disease, but it's still important to practice crop rotation to prevent any type of soybean pathogen from building up in the soil.
I have occasionally found aphids and other sap-sucking insects on bean plants. They're typically fairly easy to take care of with a blast of hose water and/or application of neem oil. Make sure to get all of them, though. Aphids can repopulate from a single remaining female.
The biggest pest problem to be aware of is larger animals like deer, rabbits, and groundhogs.
These hungry critters love soybeans and usually view them as an especially tasty treat. To protect your harvest, put up fencing around your plants. If this isn't feasible, you can also cover them with bird netting or row covers. I've successfully used this mesh netting and these lightweight row covers to keep deer off my beans.
If you have a serious deer problem, you need to read Deerproofing Your Yard and Garden. This book will give you valuable insights into deer behavior and psychology that will help you keep your garden safe.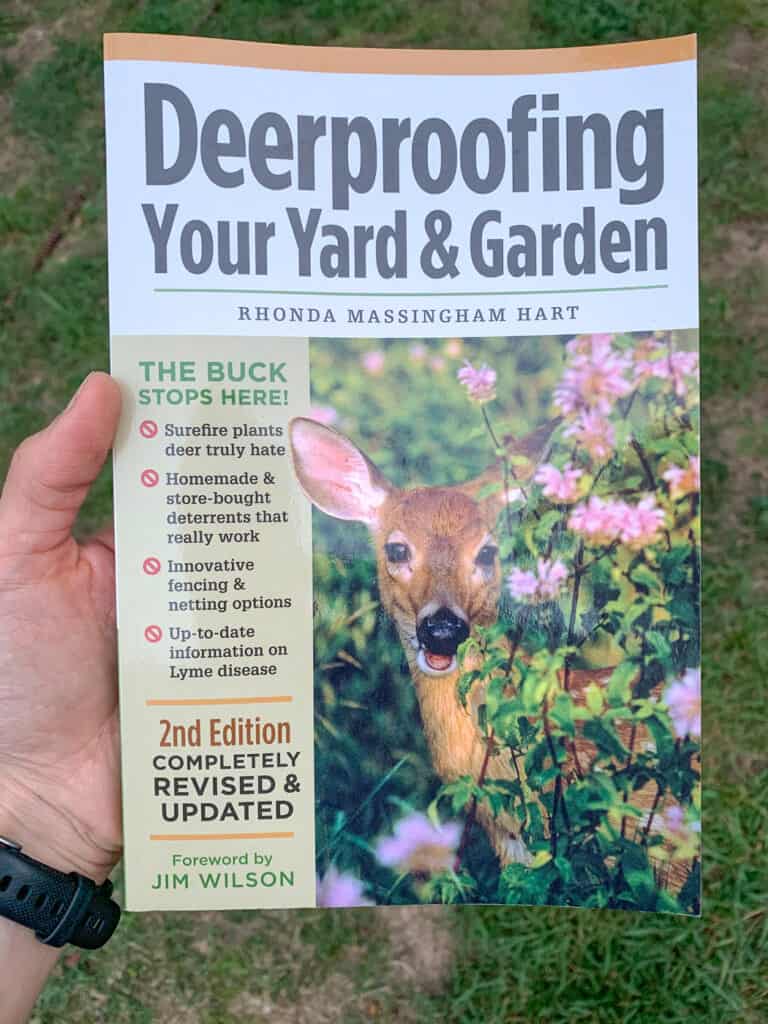 Sale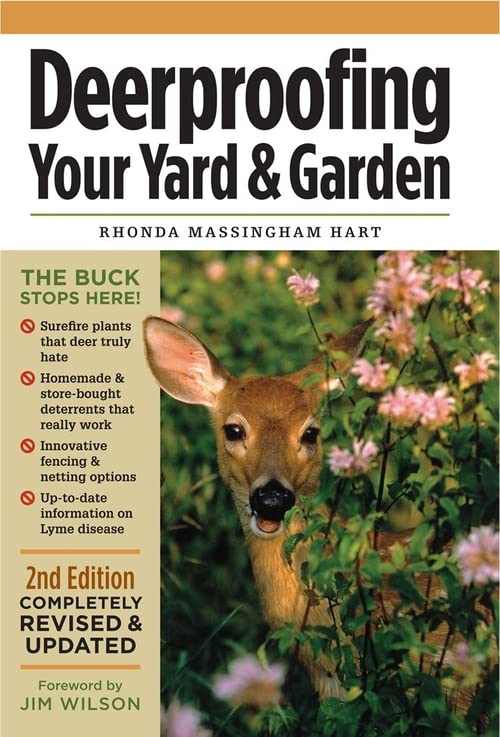 Deerproofing Your Yard & Garden
Rhonda Massingham Hart (Author)
English (Publication Language)
208 Pages - 04/15/2005 (Publication Date) - Storey Publishing, LLC (Publisher)
How to Harvest Edamame
The harvest window for perfect edamame is relatively short, so keep an eye on your plants as they grow. They should bloom sometime around midsummer, and pods will form soon after.
Edamame pods are fuzzy and green. They start out flat and gradually swell up as the beans inside them grow bigger. When they get about 2-3" long and feel plump, it's time to harvest them. The pods should still be a bright green color or have just a tinge of yellow.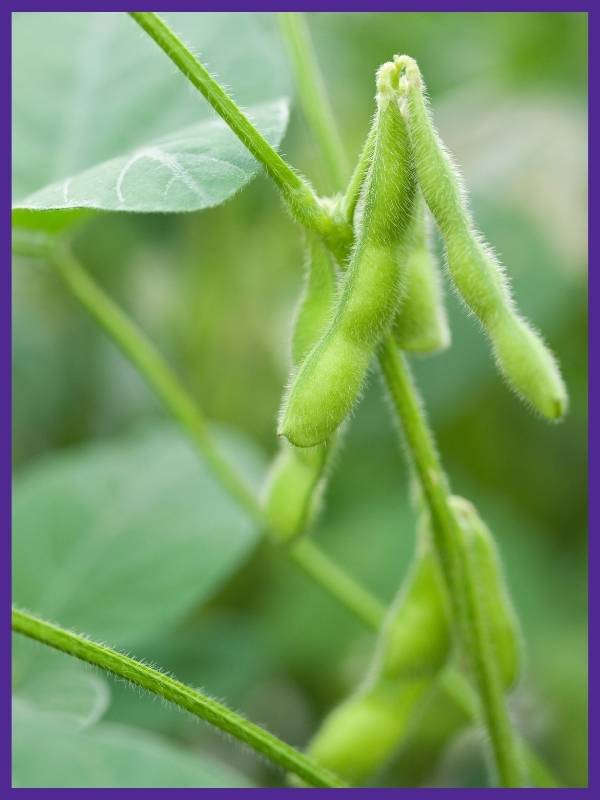 If you're unsure whether it's the right time, pick a test pod to cook and open. The beans inside should be green, fat, and tender with a nutty, sweet flavor when cooked.
Often, all or most of the edamame on one plant will be ready to pick at the same time, though some varieties are more staggered. Pick any ripe pods by cutting or snapping them off where they attach to the plant (be careful to avoid tearing your plants).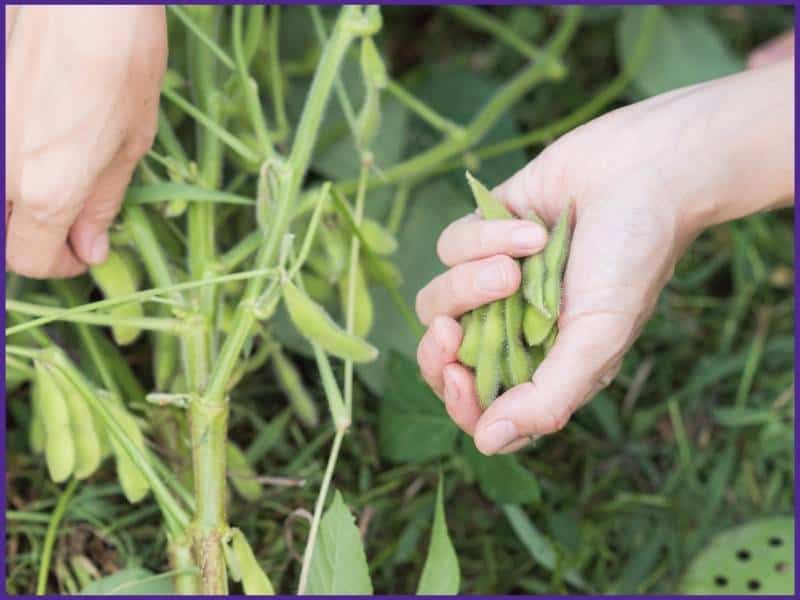 Be sure to harvest all remaining pods that are close to being ripe before a frost hits.
Edamame are best eaten as soon as possible after being picked, but you can refrigerate them (unshelled) for a few days.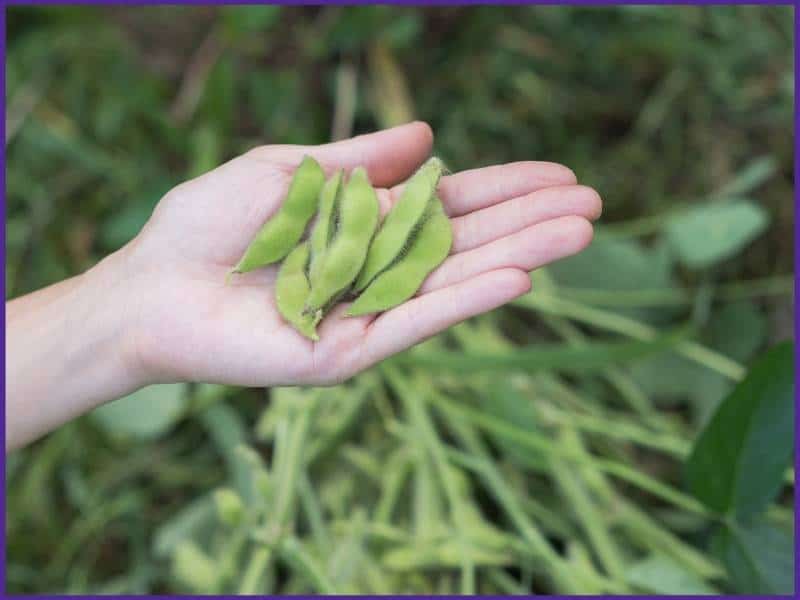 Harvesting Soybeans Dry
If you want to plant edamame again next year or want to have some dried soybeans to eat, let a few of your plants continue to ripen.
Harvest them when the pods are completely brown and dried. You can also pull plants up when the leaves have yellowed and hang them upside down to finish drying. (This is best if a frost is coming through.)
Once the pods are fully dried, you can shell them to collect the beans inside. Store the beans in airtight containers to plant next year, or try roasting and seasoning them for a tasty snack!
Remember that seeds saved from hybrid varieties probably won't breed true to the parent plant. Open pollinated and heirloom varieties should produce similar plants to last year's crop, unless they became cross-pollinated with another bean variety. Don't worry – because of the shape of bean-family blossoms, cross pollination is relatively uncommon.
Cooking and Storing Edamame
Edamame tastes best when you cook it as soon as possible after harvest time.
Edamame is cooked inside the pod, usually by boiling or steaming it. For fresh eating, the pods are often salted. You can then either shell them or simply pop the beans out of the pod and into your mouth as you eat them.
For long-term storage, blanch your edamame by boiling them in salted water for 2-3 minutes (in the pod) and transferring them to an ice bath for the same amount of time. They can then be frozen either still in the pod or shelled.
Once you find out how delicious homegrown edamame beans are, you might find yourself making room for even more plants in your garden next year!
Easy Gardening Tips
Are you a beginner gardener? Or just getting serious about gardening after a few years of experimenting? These resources can help you take your gardening, and yields, to the next level!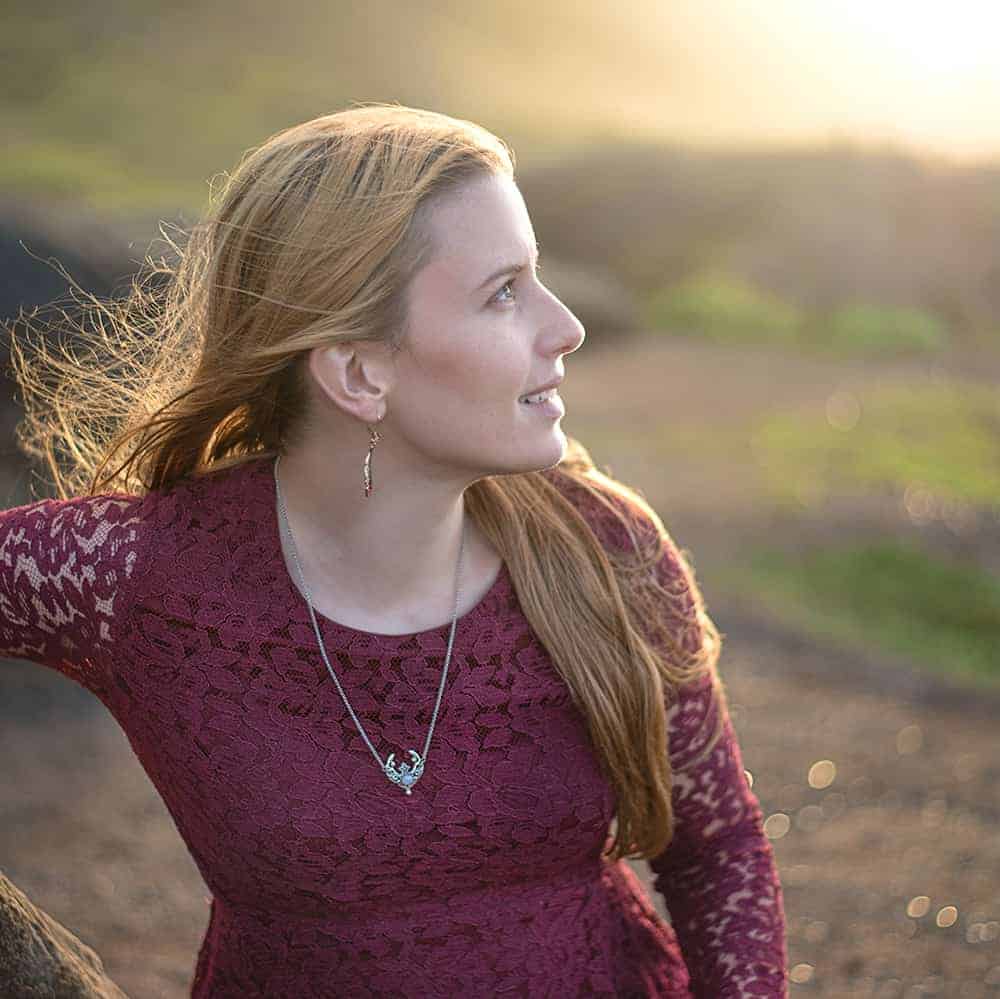 Natasha Garcia-Lopez is an avoid home-gardener and proud owner of 88 acres of land in rural West Virginia. She was a member of the Association for Living History Farms and Agricultural Museums for many years and is currently enrolled in the Oregon State University Master Gardner Short Course program so she can better assist you with your gardening questions.She holds a certificate in natural skincare from the School of Natural Skincare.