Have you ever accidentally soaked yourself while using a leaky hose nozzle? Or maybe your hose nozzle wastes water by dripping constantly.
You need to replace your hose washer! Discover how to remove your old, damaged hose washer and how to insert a fresh new one so you can quickly and easily prevent frustrating leaks.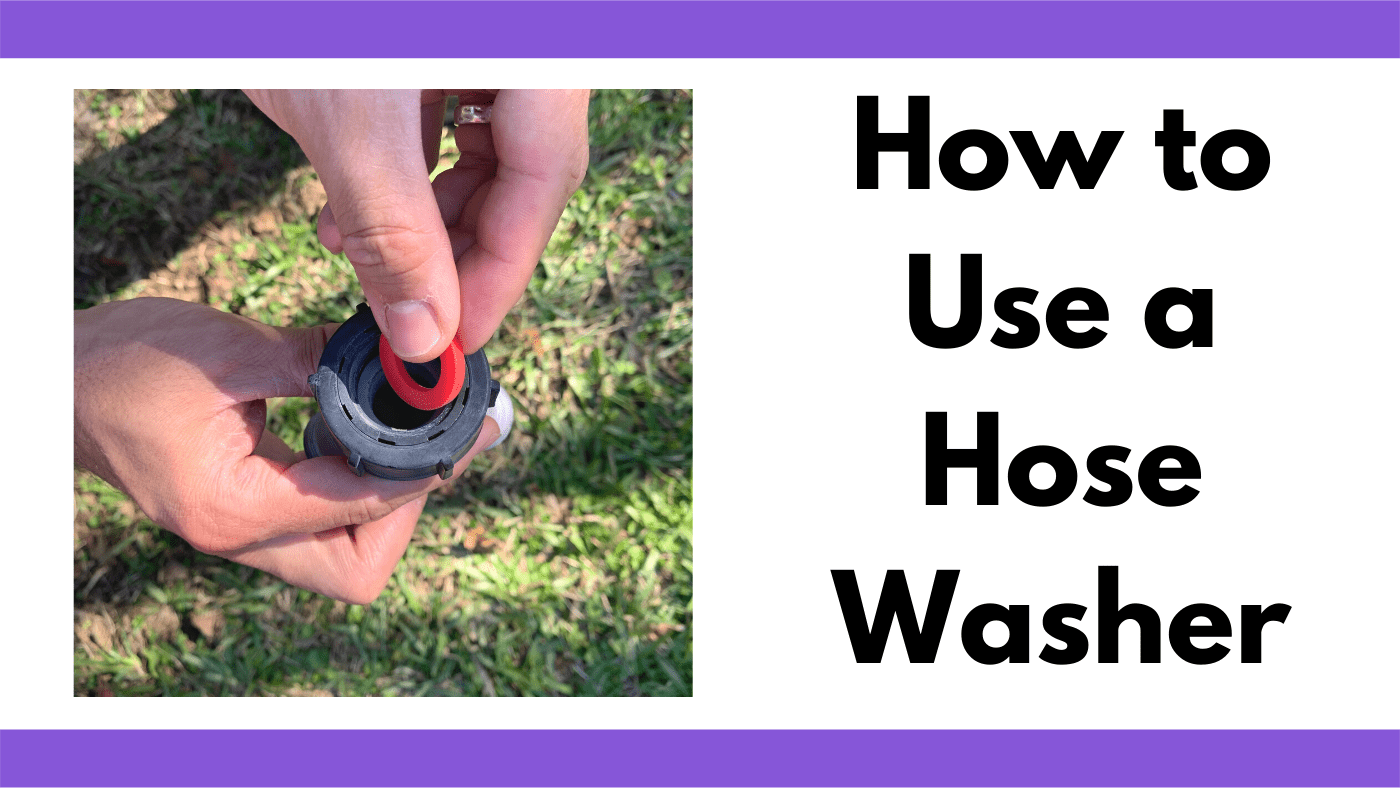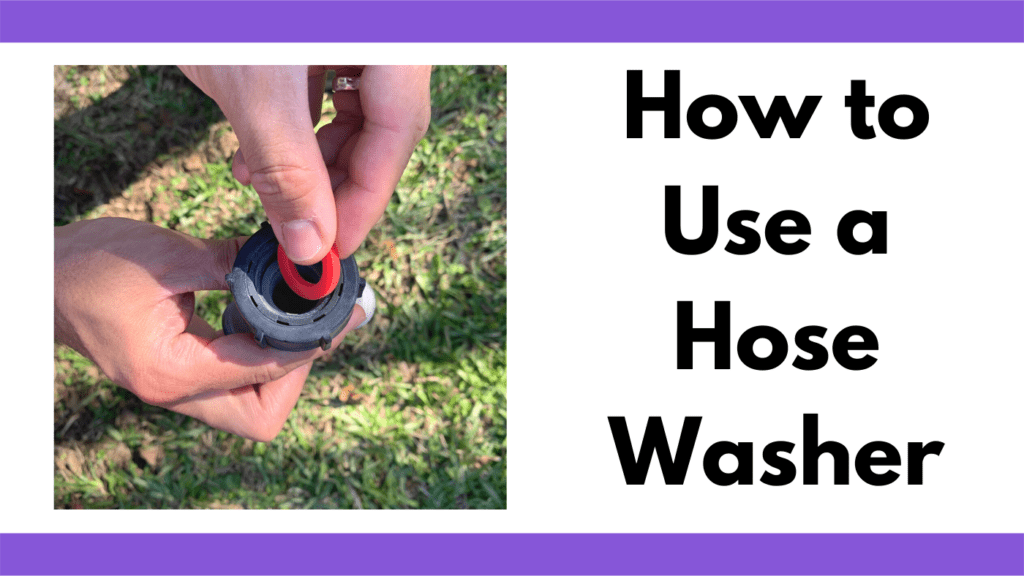 This post includes affiliate links, which means I may earn a commission on purchases made at no additional cost to you.
What are garden hose washers?
There are an incredible number of hoses and hose attachments you can buy and use. Some are sturdier than others, some are novelty attachments like this mist stand by PMREINDL. However, the one thing which ruins any attachment, no matter how cheap or expensive, is a water leak. The best, easiest solution is a hose washer.
Garden hose washers are rubber, or silicone, gaskets which fits into the female end of a connecting hoses to minimize and prevent, leaks. As the male thread is inserted into the female threads, it squeezes the washer ensuring a water tight seal. We personally prefer silicone gaskets because they typically last longer. According to gasket and sealant manufacturer ElastoProxy, rubber gaskets have a shelf life of 3-5 years, but silicone gaskets can last up to 20. They write about gaskets in storage, so you may not get 20 years of use out of your hose washer, but it will certainly last much longer than a rubber one.
Our favorite hose washers are these silicone hose washers. They are not a name brand washer, but it doesn't need to be because it works well. This is a pack of 40 washers, you will never buy another hose washer again. There is nothing special about this brand we simply like the large quantity, the fact that it works, and the low price. Check them out yourself.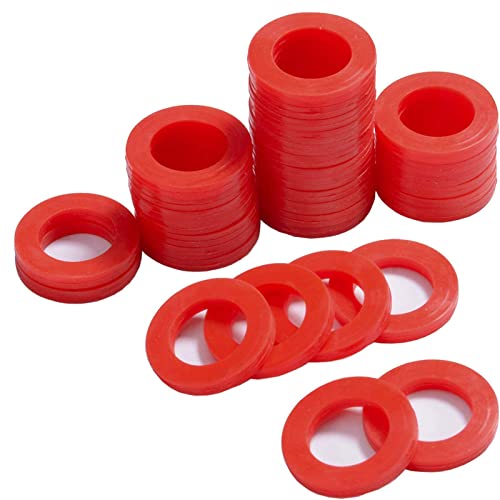 CPWUFIYD Outdoor Garden Hose Silicone Washer Gasket, 40Pcs Red O-Rings...
☆Material Advantage-Hose washers made by high quality soft silicone (not rubber), better sealing than rubber.
☆Size-Silicone washer external diameter is 1 inches/ 25 mm, the internal diameter is 5/8 inches/ 15 mm, the thickness is 1/8 inches/ 3 mm.
☆Function-These soft silicone hose gaskets fit all standard 3/4" garden hose fittings. Prevents leakage between the water tube and water tap, easy...
How to replace a hose washer
The steps for removing an old hose washer and replacing it are illustrated, step-by-step, below. You can jump to the section you need or see the entire process in a quick video clip:
When to remove an old hose washer?
It is hard to say definitively when you should replace all your hose washers because they may be in different stages of degradation. As a minimum, you should replace your washing machine hose washers every 5 years, or upon moving into a new place. This will stop any potential leaks inside the house which could have been a resulting flood. These simple steps should be followed for all internal hoses to give you the peace of mind. The laundry room is source of major concern for most insurance agents because of the potential for leaks and fires from a leaking washing machine hose.
All washers on external hoses can be replaced as the leaks develop. If you ever disconnect the hose, take a peak at the washer and inspect it for any signs of wear. Keep your hose washers in a convenient location so you can quickly access them as the leaks develop.
As garden hose washers age they start to deteriorate. If you've ever stuck your finger into an old hose and noticed a weird grime come loose, that is a hose washer which is past its useable life. Over time, they develop small holes and weak spots which will lead to leaks.
You can also tell if a hose washer needs replacing by looking inside the hose end. Look at the example below: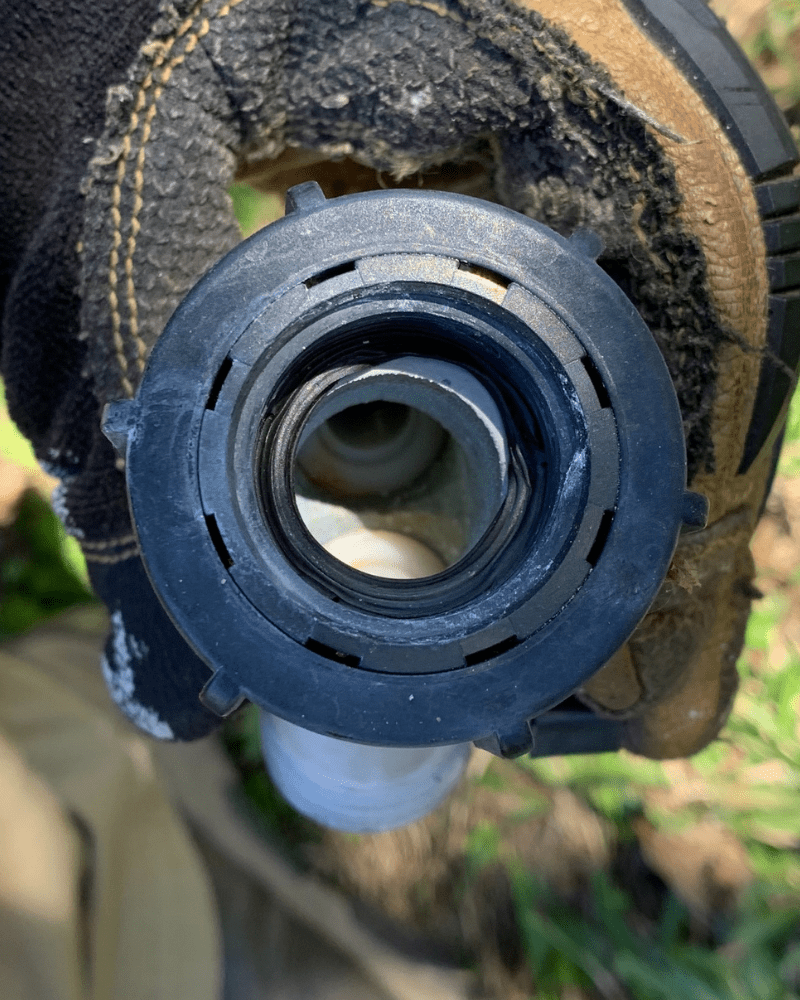 If the hose washer has permanent indentations then it will also need replacing. The indentations will make it hard for a new hose to get a good fit in the existing washer and will therefore probably leak excessively. Any signs of wear should be immediately addressed.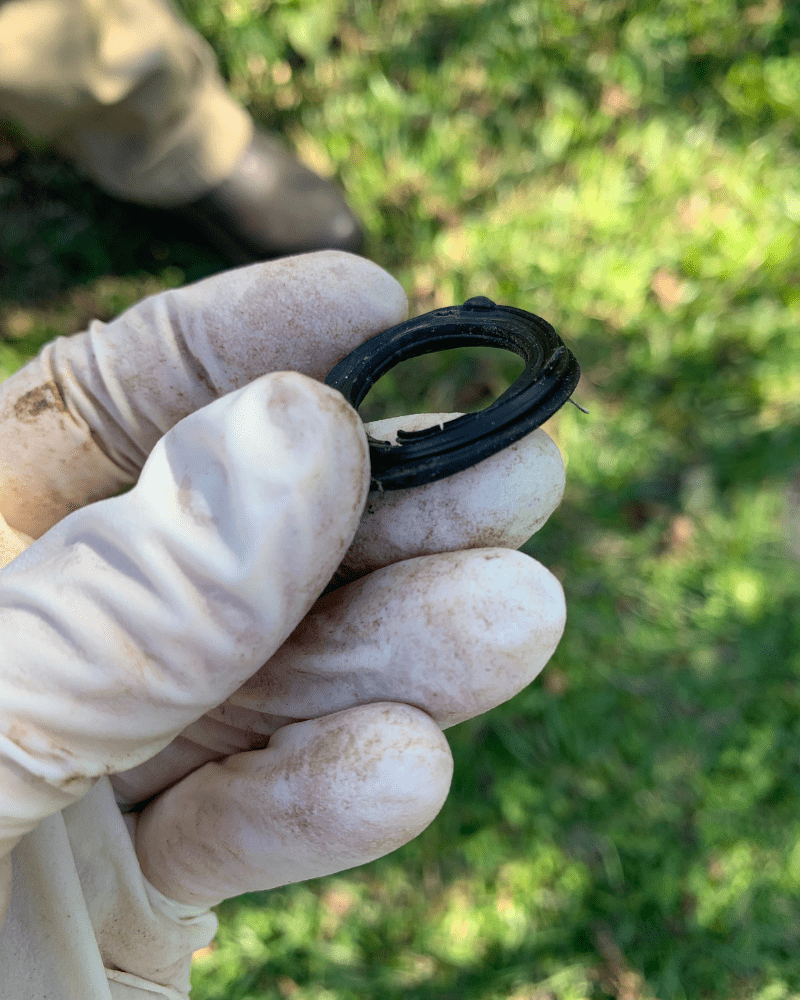 You can also tell if the hose washer needs replacing if the hose connection leaks even after tightening sufficiently with a set of Channel Lock Pliers.
How to remove a hose washer?
The easiest way to remove a hose washer is by using a medium sized flat head screw driver. Insert the tip under the old hose washer and pry it out. If the hose washer falls apart or is too difficult to remove then a good set of needle nose pliers should help.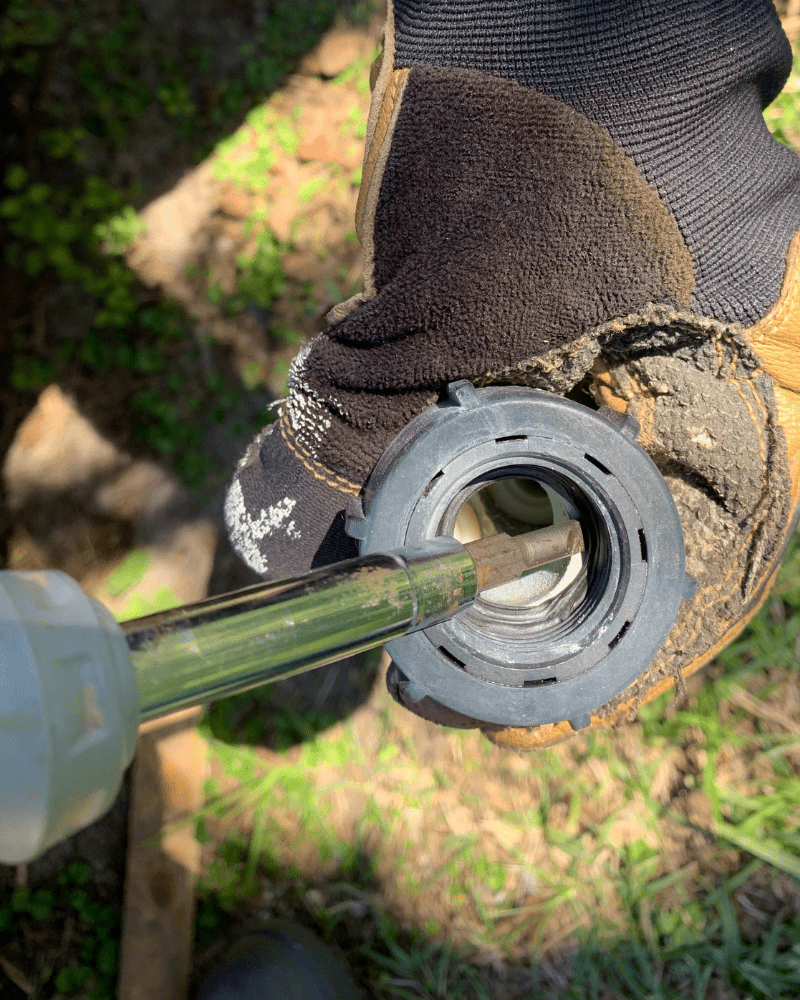 Sale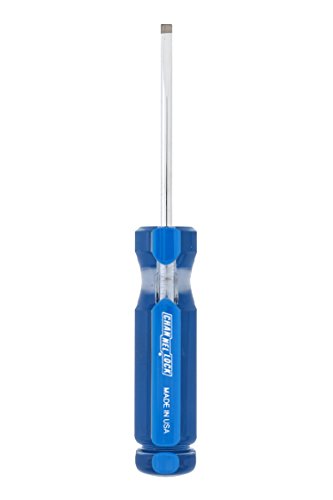 How does a garden hose washer go in?
The easiest way to remove a garden hose washer is to place it with your fingers and then use a flat head screwdriver to push it to the bottom of the female hose connection.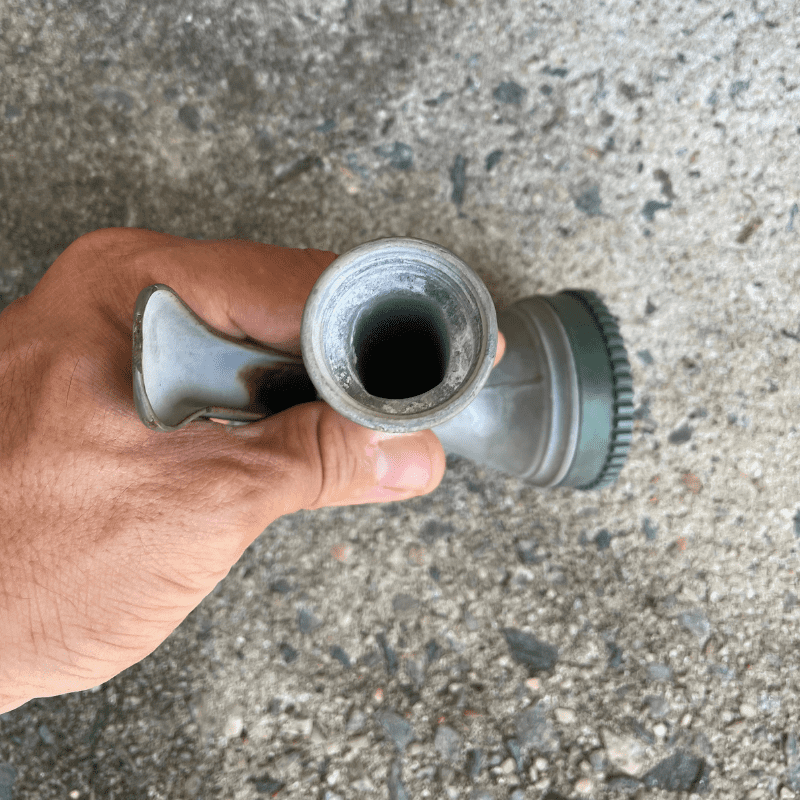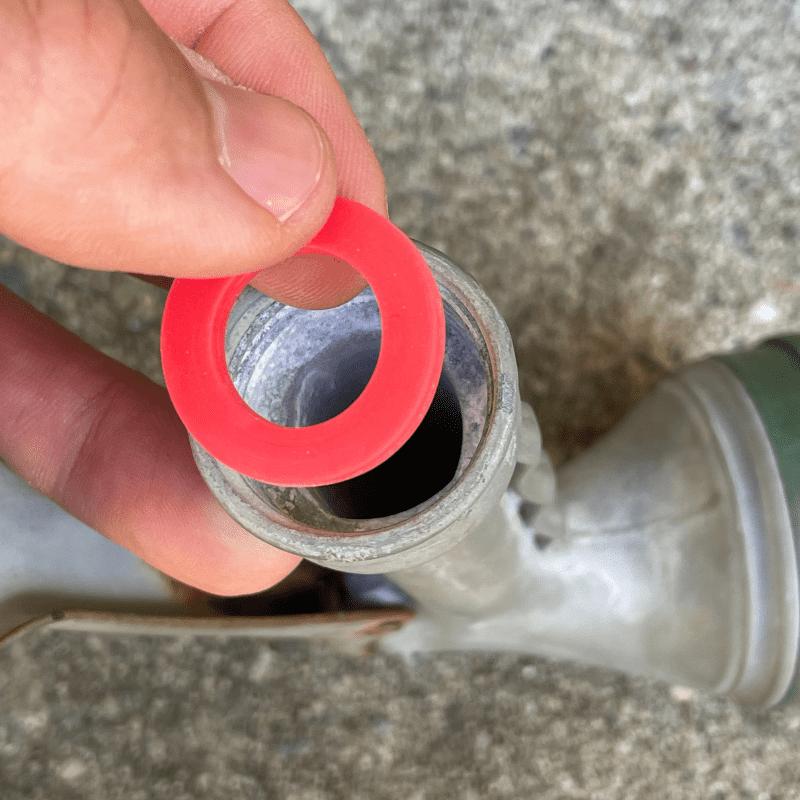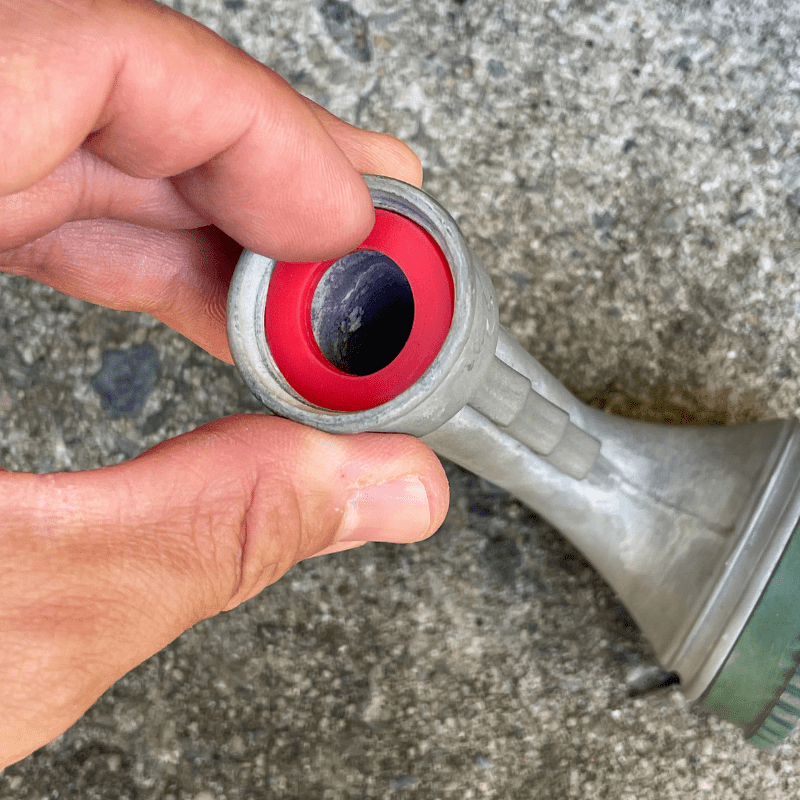 Hose washers fit in any female hose end. Whether it is your brand new Flexzilla, a sprinkler attachment, or a brass hose nozzle, they can all be fitted with a garden hose washer to prevent leaks. For more information about hoses and attachments, be sure to check out these posts on the best lightweight hoses and the best high pressure hose nozzles.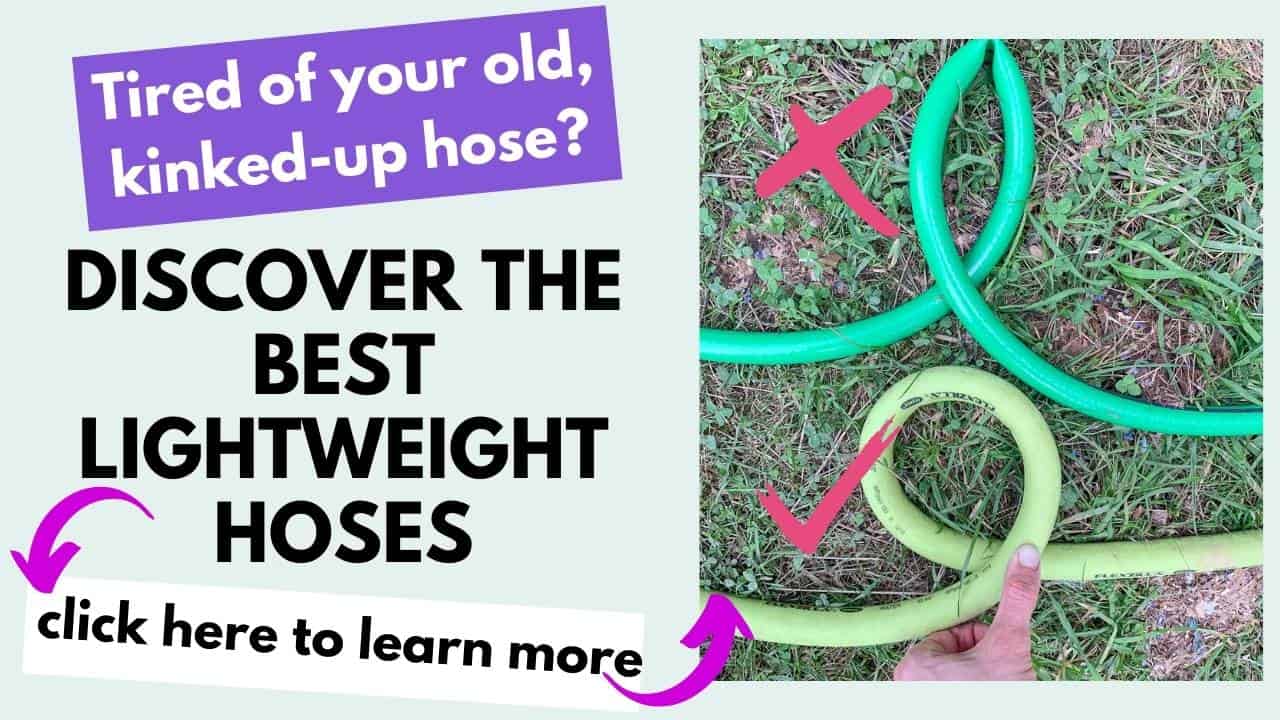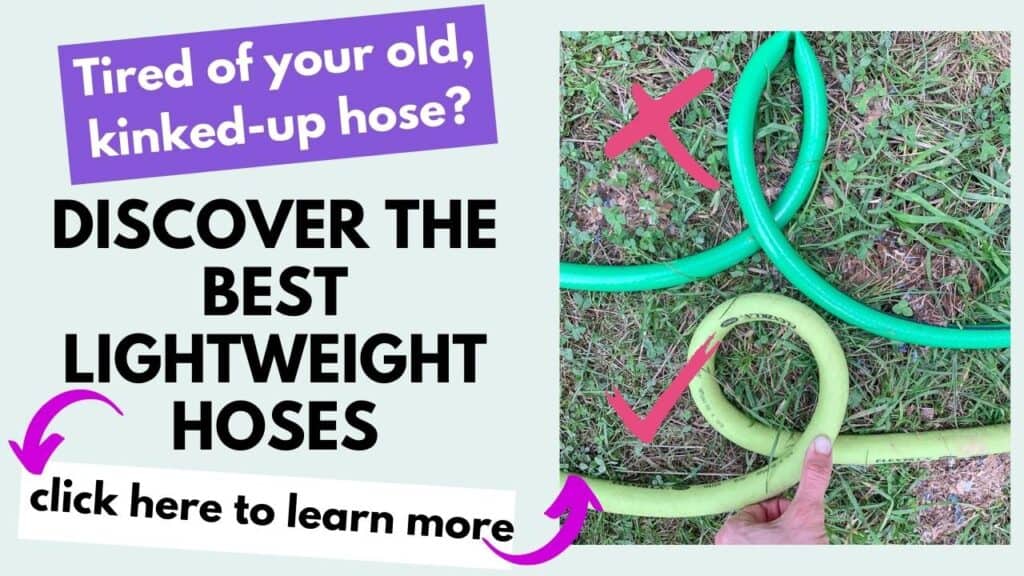 How to fix a leaky hose connection
Next time your have a leaky garden hose, disconnect the hose couplings and inspect the hose washer. You may realize there is a cheap rubber washer with a damaged section or a rough surface which is causing water to leak out. Occasionally, calcium deposits can leak to a minor leak. You'll want to remove the old washer from the leaking hose and replace it with a new washer for a watertight seal. Leaky fittings are a nuisance but fixing a water leak with a simple hose washer really gives you a sense of satisfaction and like you got your dollars' worth.
Inserting a new hose washer in the female end of a hose connection should fix just about any leak. To completely remove leaks you'll need to connect the two hose connections and apply sufficient pressure to squeeze the washer to ensure a tight seal. Some hose attachments can be tricky to get a good grip to twist with your hands. I find quick connects to be the hardest to work with because of the all the smooth rounded parts and small plastic bits.
The best tool to tighten your hose connections are a good set of mole grips, vise grips, or Channel Lock Pliers. The key is a set of teeth that conforms to the roundness of a hose.
Hose washer for washing machine
Washing machine hoses are also GHT or Garden Hose Thread, but they are usually shorter. The water supply valves in the wall look just like a regular hose bibb, and that's because they are. Your washer hoses are just like a garden hose except that they may be a bit shorter and can have different coating materials. The hot water hose may be different from the cold water hose because it needs to carry hot water. Either way, washer hoses use the same hose washer as described above.
To super leak proof your hose connection
There is also a way to double leak proof your hose connections. Using plumber's tape is my favorite way of leak proofing hose joints because it's super cheap, simple, and it effective. Really, it adds an extra layer which the water needs to defeat to leak.
To use plumber's tape you'll need to wrap the male hose threads with enough tape to ensure no water gets through. Usually, about 4 to 6 wraps is enough to ensure a leak proof connection. Using too many wraps can be counterproductive and cause leaks, so don't add more than 6 unless you really need to.
After you've wrapped the threads and inserted the hose washer, you are ready to connect the two hose pieces and enjoy a leakproof connection. Remember that undoing this connection will cause the plumbers tape to degrade therefore you'll need to remove and replace the plumber's tape before making up the connection again.
Sale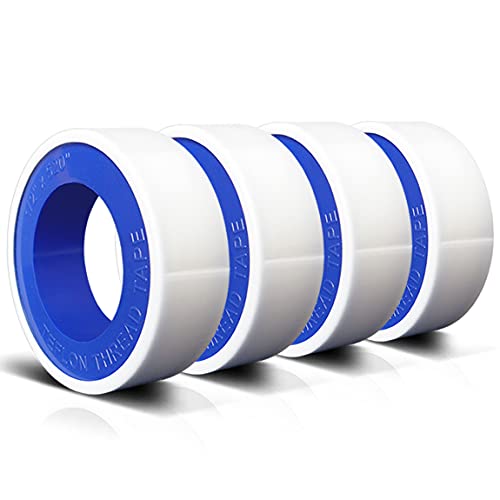 VOTMELL 4 Rolls 1/2 Inch(W) X 520 Inches(L) Teflon Tape,Plumbers Tape,PTFE...
Teflon tape has a sealing function to prevent the leakage of water or gas.
Each roll of teflon tape has a width of 1/2 inch and a length of 520 inches, which can be used multiple times.
Teflon tape is a necessity for plumbers, when you use any threaded pipes and you hope they will not leak water or gas, and plumbing tape has good...
I hope you've enjoyed this look at how to replace a hose washer and find it helpful. If you're frustrated with your hose or hose accessories, make sure to check out these guides to discover more about hoses, hose nozzles, and other hose accessories.
Angel is a Cuban immigrant who grew up with backyard chickens and a yard-loving abuela. He is our "gear guy" who can never have too many pairs of gloves or weed whacker attachments.