Spaghetti squash is a fun and unique vegetable to grow. It's a type of winter squash that develops a pasta-like flesh when cooked and shredded. The flavor is slightly sweet and blends well in recipes with various sauces, cheeses, and herbs.
In order to get fantastic tasting spaghetti squash, you need to harvest it at the right time. You can also store it for several months if it's harvested and stored in the right way.
With all that in mind, here's what you need to know about when to pick spaghetti squash, how to harvest it correctly, and how to cure and store it.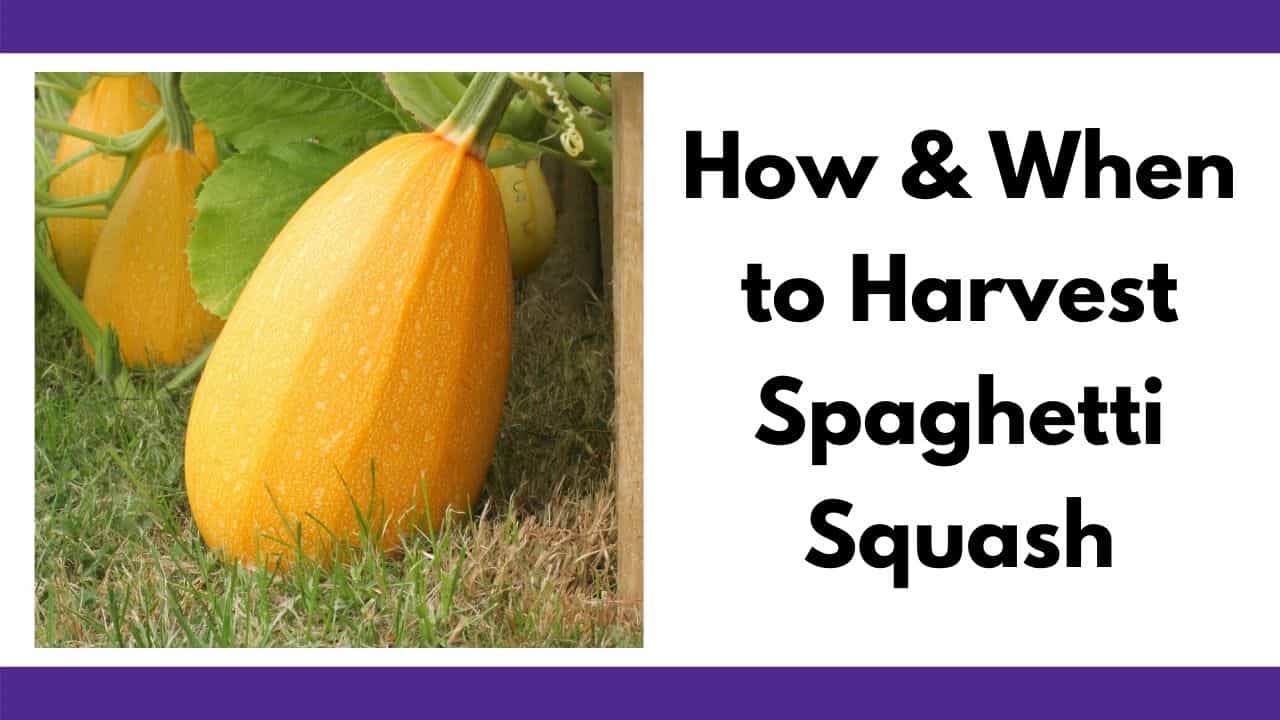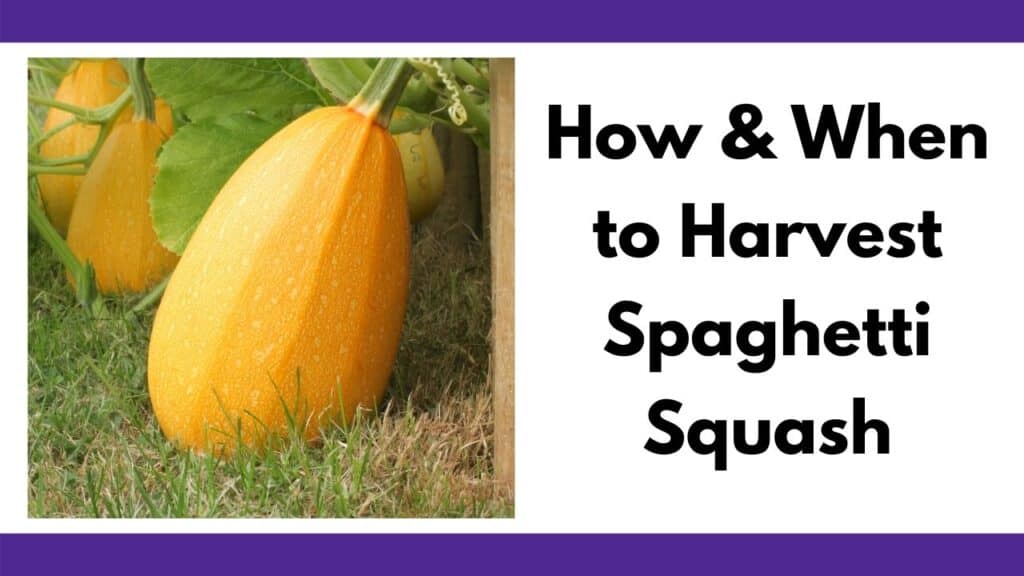 This post includes affiliate links. If you make a purchase using one of these links, Together Time Family will receive a commission at no additional cost to you.
How to Know When to Pick Spaghetti Squash
It can be difficult to tell when winter squash is ready to be picked, especially if this is your first time growing it. The fruits don't go through quite as obvious changes as other vegetables like tomatoes or peppers.
The first step is to calculate the days to maturity.
Most spaghetti squash varieties will be ripe in 90-110 days after sowing the seeds. Look up the exact maturity period for the squash you're growing, and use this information to give yourself an approximate harvest date range.
Once this date range gets close, start checking your spaghetti squash daily or every few days to check for actual ripeness.
There are four main signs that will tell you it's harvest time:
Squash Color
The color of all winter squash deepens and becomes more vibrant as the fruit matures. Spaghetti squash should be a rich yellow-gold color when it's ripe. If the fruits are still pale or green, they aren't ready yet.
The spaghetti squash in the photo below is definitely not ready to pick.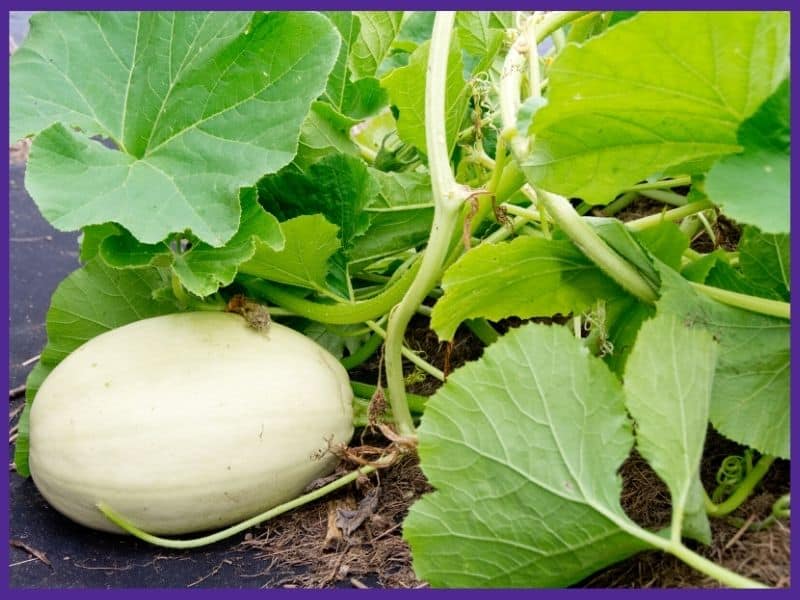 Some spaghetti squash have a green, mottled appearance. The green portions of these squash will remain green when ripe, but the pockets of color between the green webbing will appear golden.
Skin Dullness
While you want to wait for the skin to become richly colored, you also want to wait until it loses its glossiness. Shiny skin is the sign of immature winter squash, while non-glossy skin indicates ripeness.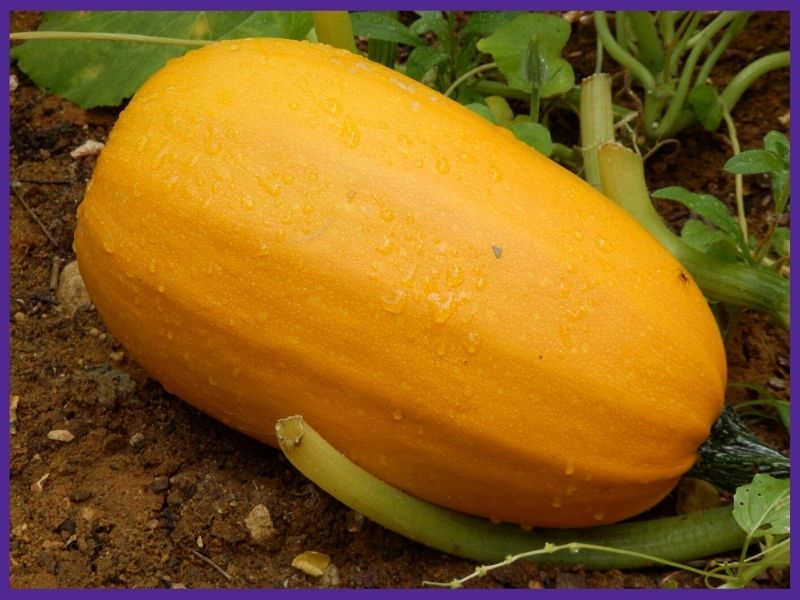 Skin Toughness
One of the most important tests you can perform on spaghetti squash is the fingernail test. Try to puncture the skin of a squash you think is ready with your fingernail. If you easily press through the skin, it's not ready. If the skin resists, chances are good the squash is ready.
Vine Dryness
When spaghetti squash is ready to pick, the vine will typically look tan or brown, and the stem that comes out of the fruit will likely be dry and brown as well. However, there are other factors that can cause brown vines and stems (like squash vine borers or squash bugs), so look for this sign after you've checked on color and skin toughness.
The vine will not necessarily be brown when you squash is ready to pick – it may still be green. As long as the overall color of the squash is correct and it passes the fingernail test, you're good to harvest. However, the vine should turn fully brown during the curing or hardening stage. A brown vine is one indicator that tells you your spaghetti squash is cured and ready for storage.
Keep in mind that squash from the same plant won't all be ripe at once. Only harvest the fruit that is actually mature, and let the rest continue to ripen on the vine. In the picture below you can see squash in various stages of un-ripeness: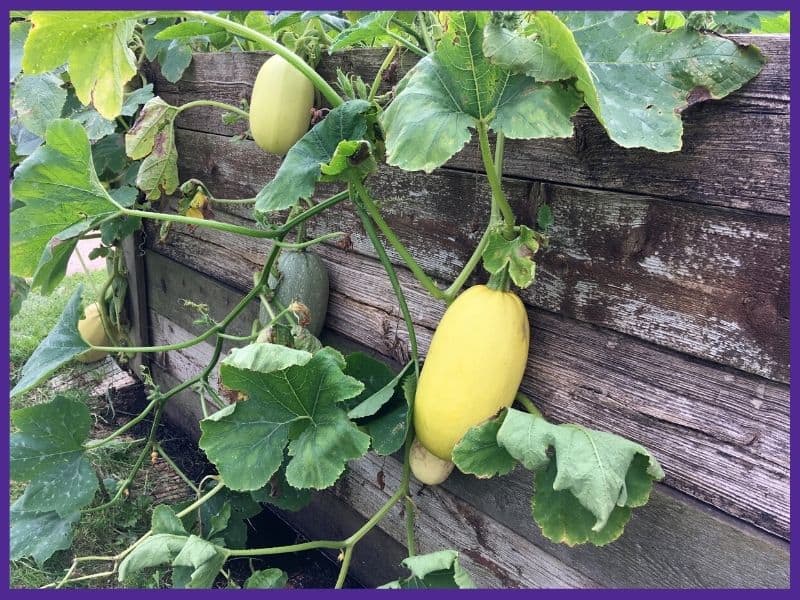 Always harvest winter squash before freezing weather comes through, even if it's not fully ripe yet. Squash is very frost tender (it doesn't even like cooler, but still above freezing, temperatures.)
YouTuber Everything Homemade demonstrates the fingernail test and shows examples of both yellow and green spaghetti squash that are ripe and unripe in the video below. It's a great resource if you want to see specific examples, and she has a neat way of growing her squash plants so the fruits are elevated and easy to cure outdoors.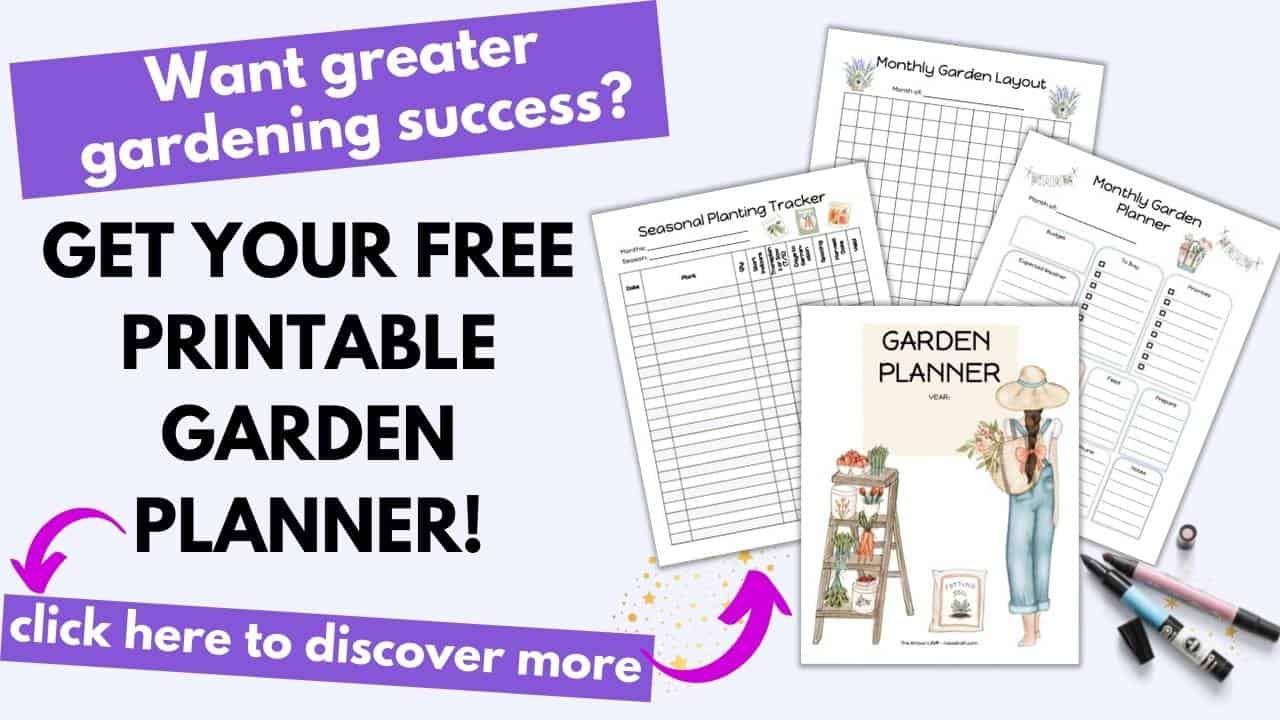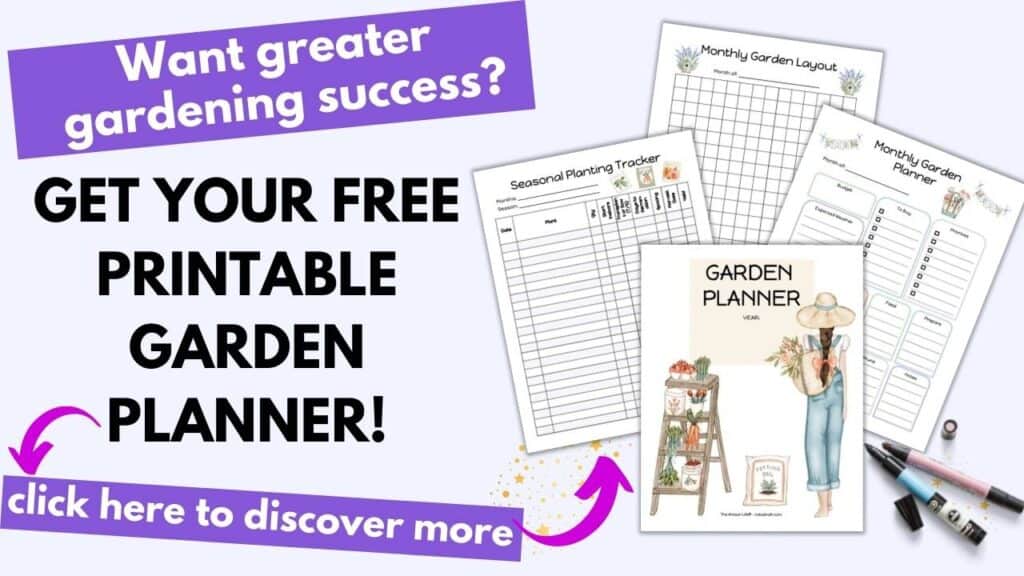 How to Harvest Spaghetti Squash
Knowing when to pick spaghetti squash is important for getting the perfect texture and flavor, but harvesting correctly is very important if you want to store any of your squash.
The best way to harvest winter squash is with a sharp (and clean) pair of hand pruners or a sharp knife. Trying to twist the fruits off the vine can damage the plant and make the squash unfit for storage.
Use your chosen tool to cut each spaghetti squash off with a good 3-4" of stem attached. Avoid puncturing the fruit or cutting too close to the top, since both of these make storage difficult.
It's important to use a sturdy pair of pruners to cut through large squash stems. You need a nice, clean cut, not a jagged, ripping one caused by trying to hack through the stem with too small or too flimsy tools.
The picture below shows harvesting a summer squash that's supposed to be green, not spaghetti squash, but the process is the same. I recommend wearing cut resistant gloves and long sleeves when harvesting any squash. Squash stems are prickly and can aggravate sensitive skin.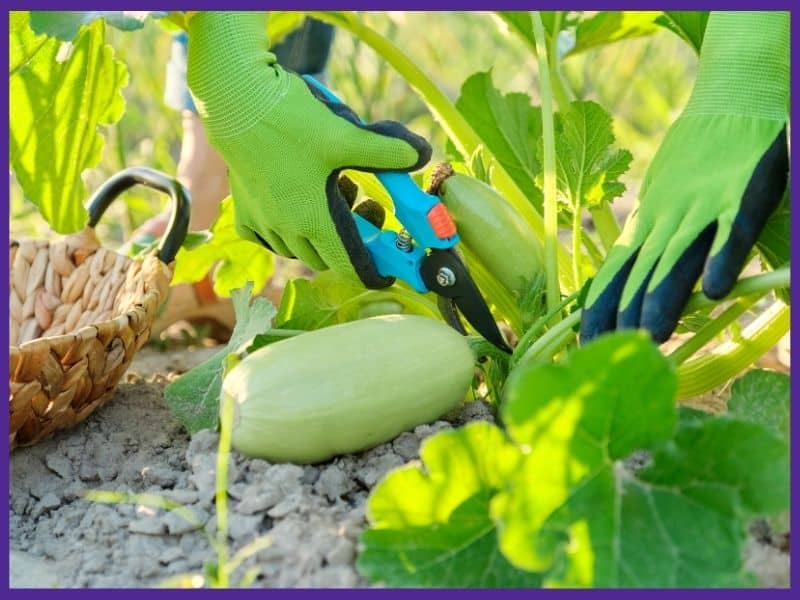 Fiskar's bypass pruners are my top "budget" pick. For something more durable that will last longer, get Felco Pruning Shears. They're fantastic for single-handed operation, even with tougher vines, and incredibly durable. (Note – for larger hands, make sure to get the Felco F2 model because they're bigger.) Felco pruners are Swiss-made and all the parts are replaceable so you can buy new blades as needed without replacing the entire tool.
Uncured squash must be handled gently to avoid damage that will impact storage life. If you do accidentally puncture or bruise any squash, plan to eat these ones first!
Although she doesn't deal specifically with spaghetti squash, the book The Resilient Gardner is a fantastic resource for anyone interested in growing squash. The author, Carol Deppe, is a geneticist and avid squash-loving gardener who grows most of her staple food needs.
The Resilient Gardner is a guide to meeting important food needs yourself without becoming a full-time homesteader. Deppe doesn't even garden in her own yard – she rents a piece of land nearby. It an interesting read and has some different perspectives on gardening.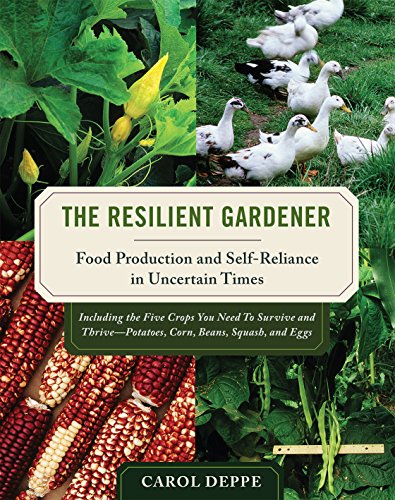 Curing and Storing Your Spaghetti Squash
Hopefully, you have a large spaghetti squash crop this year, which means you get to store some for later.
The first step is to choose full-size, good quality, and undamaged squash to store. Do not wash your squash after harvesting it, since moisture is the enemy when it comes to storage. You can brush off dirt and debris with your hands or a dry rag.
Before storing your squash, you need to cure it. Some people also calls the curing process hardening the squash. This process toughens and thickens up the skins so the fruits will last longer, and it often deepens the flavor as well.
Many store-bought winter squashes have not been properly cured. Your homegrown spaghetti squash will taste far better than anything you could buy.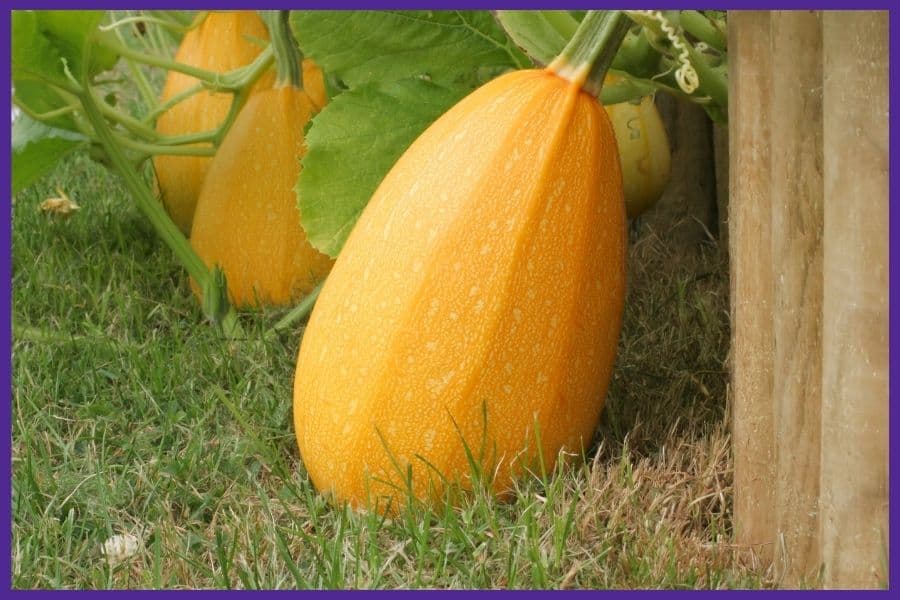 To cure spaghetti squash, place them in a warm spot (preferably outside) that has good air circulation. They can sit out in the sun in your garden but will need somewhere with a roof if rain is in the forecast.
The ideal curing temperature is 80-85°F, but anywhere warm is good. Let the squash cure for 10-14 days, and make sure it stays dry during this process.
After your squash has cured, you can store it in a cool, dry place, ideally at 50-55°F. Put your squash on a shelf, rack, or in boxes rather than letting it sit on the floor. Avoid stacking the spaghetti squash, and don't store it near any ripening fruit, especially apples or pears. (source)
Deppe writes that she cures her squash inside, all over her house,, then moves it to her garage for storage over the winter. On warm fall or spring days, she cracks the garage door to allow warm air to escape.
If you follow these steps, your squash will last for anywhere between 1 and 6 months, depending on variety, quality, and storage conditions.
Different Varieties of Spaghetti Squash
You may not realize this, but there are actually several different cultivars of spaghetti squash. Which variety you choose will have some influence on knowing when to pick your spaghetti squash because they have different maturity times.
Here are some options to think about:
'Tivoli'– Typical large spaghetti squash with creamy rather than deep yellow skin. 98 days to maturity.
'Goldetti'– Large squash with orange-gold skin and interior. High yielding. 100 days to maturity.
'Sugaretti'– Very unique cultivar with green stripes and speckles on the skin. Looks like Delicata squash, tastes like spaghetti squash. 90 days to maturity.
'Small Wonder'– Quick maturing variety that's about half the size of normal spaghetti squash. Plants are prolific and squash stores well. 80 days to maturity.
Whatever seed you buy, I recommend using a smaller seed seller, not seeds from a big box store. These "big box" are more likely to have been mishandled and stored poorly, which can result in poor germination. Smaller growers take greater care with their seed and ship directly to you, which skips the waiting around on a store shelf. One of my favorite sellers is Southern Seed Exchange. They ship incredibly quickly and I've always had great success with their seeds.
Make the Most of Your Squash Harvest
It takes a long season of waiting patiently to get a good crop of spaghetti squash. But if you wait to harvest at the right time, you'll get the best flavored squash and will be able to put some in storage for later months.
You can think of summer when you pull out a spaghetti squash in the middle of winter and cook it up your favorite way!
Herb and Vegetable Harvest Tips
Not sure when your vegetables are ready to pick? Or how to harvest your herbs without killing the plant? Discover these herb and vegetable harvesting guides!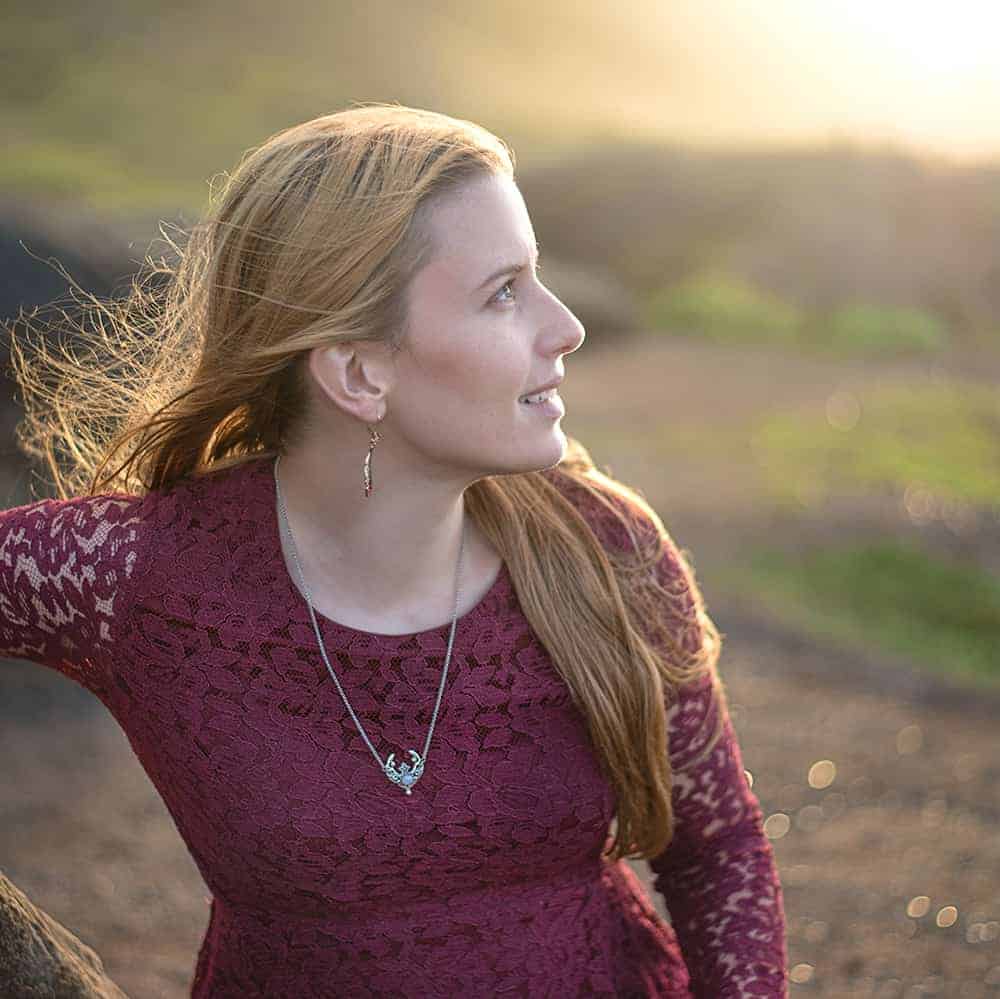 Natasha Garcia-Lopez is an avoid home-gardener and proud owner of 88 acres of land in rural West Virginia. She was a member of the Association for Living History Farms and Agricultural Museums for many years and is currently enrolled in the Oregon State University Master Gardner Short Course program so she can better assist you with your gardening questions.She holds a certificate in natural skincare from the School of Natural Skincare.