Eggplant is the star ingredient in baba ganoush and features in many recipes from Italy, Greece, and Middle Eastern countries. It has also experienced a surge of popularity in the U.S., especially in vegetarian dishes.
For some reason, eggplant is a vegetable that gardeners don't always realize they can grow. It's as easy to add to your garden as tomatoes or peppers. The plants just need some heat, a little support, and some attention during the growing season to give you a great harvest.
Keep reading to discover exactly how to grow eggplant, including care, pest management, and eggplant harvesting tips.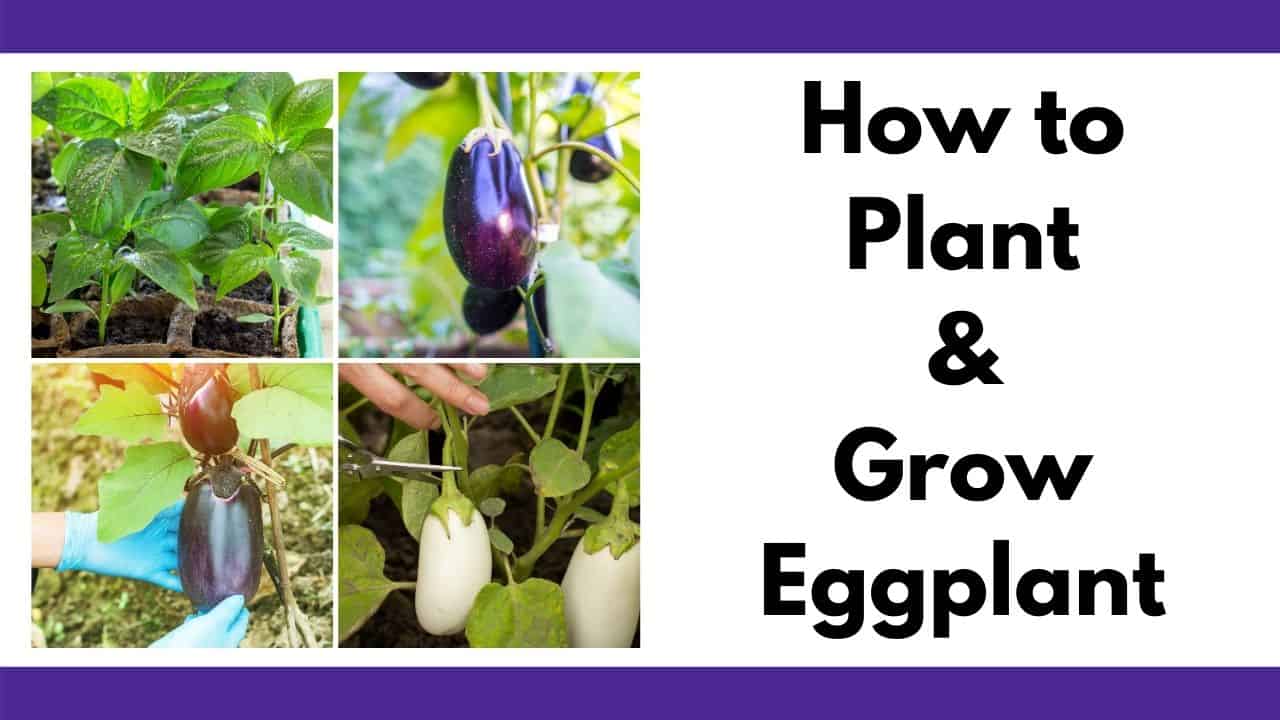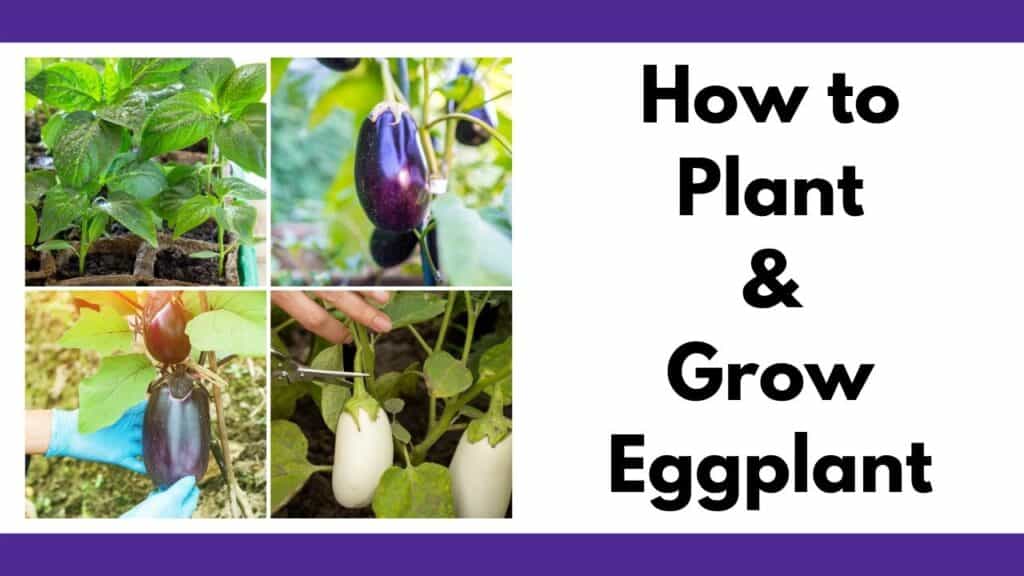 This post includes affiliate links. If you make a purchase using one of these links, Together Time Family will receive a commission at no additional cost to you.
What You Need to Know About Eggplant
Eggplant (Solanum melongena) belongs to the nightshade family along with peppers, tomatoes, and potatoes. It has a very similar growth habit to tomatoes and peppers, so if you've grown either of these, you shouldn't have a problem with eggplant.
Native to South Asia, eggplant loves warm weather and won't be happy if you plant it too early. In fact, plants don't really start growing until temperatures reach at least 70°F.
You can expect your plants to grow several feet high and bush out a foot or two wide. Purple or white flowers will appear in early to midsummer, leading to fruit production in mid to late summer.
Some varieties of eggplant, such as the Patio Baby Hybrid, are smaller and designed for growing in containers and small spaces. If you've grown patio tomatoes before, give patio container eggplants a try!
Although mostly grown as an annual vegetable, there are several varieties of eggplant that have highly ornamental (though sometimes inedible) fruit.
Eggplants are best harvested when small. Though it's tempting to try growing huge fruit, they start losing flavor and texture as they increase in size.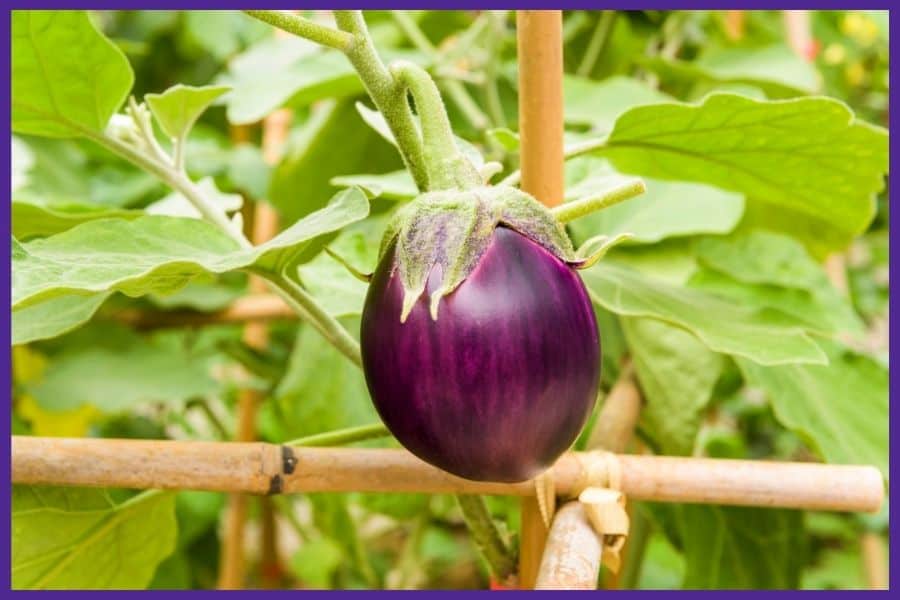 Fun and Tasty Eggplant Varieties
If you've only ever seen the standard dark purple eggplant, you might be surprised at how many varieties are out there. Asian varieties are long and skinny, while others come in different colors.
Here are a few of the best options:
'Black Beauty'– This is the variety to go with if you want traditional black-purple, bell-shaped fruits. High yields.
'Ichiban'– Asian variety with dark purple fruits that are long and slender. Matures quickly and produces until first frost.
'Ping Tung'– A light purple Chinese variety that's incredibly delicious and tender.
'Thai Long Green'– Vibrant lime green variety that is mild, sweet, and grows up to a foot long.
'Rosa Bianca'– Lovely pink and white Italian heirloom variety with streaked, egg-shaped fruit. These are the really cute little little purplish and white eggplants you see at farmer's markets and on garden Instagram accounts.
'Rosita'– Beautiful lavender-pink, bell-shaped eggplant that looks almost as good as it tastes.
'Casper' or 'White Beauty'– Both of these are white eggplants that grow in the traditional shape. Great flavor.
'Kermit'– A novelty, this variety produces tiny white and green fruits that are ball-shaped.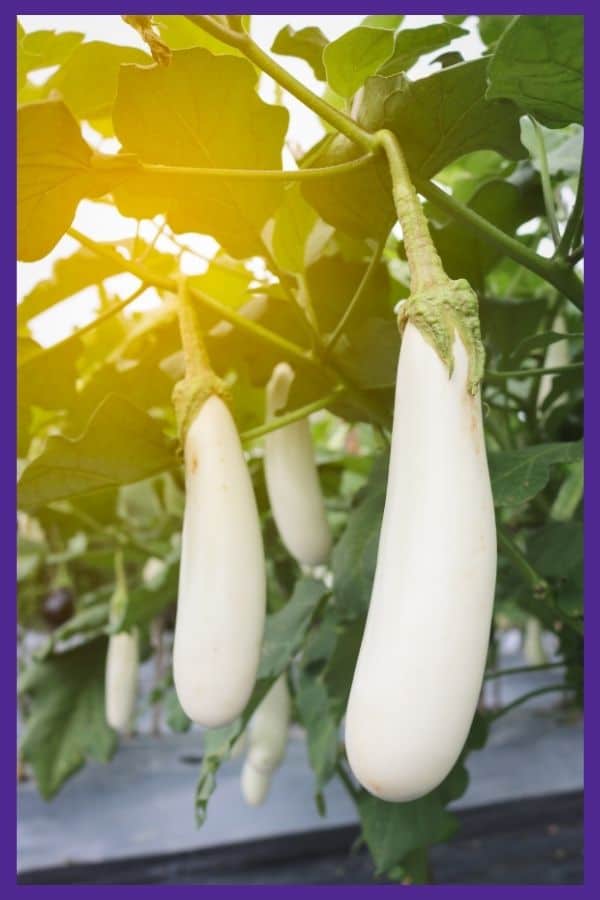 How to Grow Eggplant from Seed
While you can find eggplant seedlings at a nearby nursery, starting plants from seed yourself gives you much more choice over which variety you want to grow. It's also very easy!
Plan to start your seeds 6-8 weeks before your last average frost date in the spring. Use seed-starting flats or biodegradable pots filled with a good quality seed-starting mix. Make sure you get the seed mix damp before filling your pots or trays.
Eggplant seeds should be sown ¼-½" deep. Water your seeds well (but gently) after they've been planted and covered with soil.
To help your seeds germinate, place them somewhere that is consistently between 70-85°F. If your house isn't that warm, you can also use a heating mat under your pots or trays to help them warm up.
At the right temperature, eggplant seeds will germinate quickly, usually in under a week. In cooler temperatures, it may take 7-14 days.
Once your seeds have sprouted, place your trays or pots under grow lights or by a very sunny window. Water the soil around your seedlings just before it dries out, and run a fan a few times a day for good air circulation.
I use these inexpensive clip on grow lights for seedlings and blow a breeze across with with this small USB fan. This keeps your seedlings strong and straight.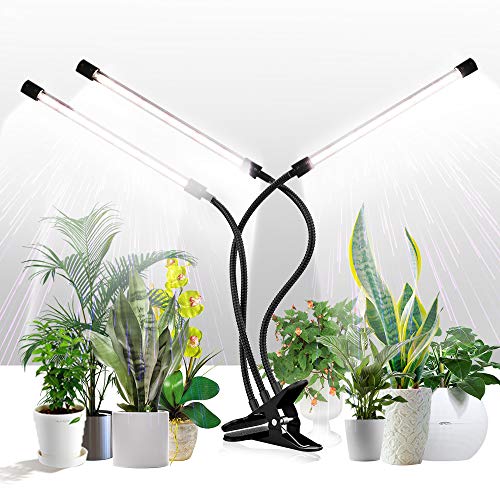 GHodec Grow Light for Indoor Plants,6000K 126LED Clip Plant Lights with...
【Sunlight White + Red LEDs】Eqquiped with 5 Red+37 Sunlight White LEDs in each bar,which is similar to the sunlight at noon,and ideal for all sorts...
【Timing Function & Versatile Settings】 Indoor plant lights offer 3 timing options-4H/8H/12H lighting time everyday. Auto on/off and no more...
【Sturdy Gooseneck & Strong Clamp】with anti-slip clamp and 360-degree adjustable gooseneck,it allows you to place the plant light in any direction...
When your seedlings are a few inches tall, feed them with a diluted fertilizer – like a fish emulsion – once or twice a week. For a less fishy smell, I recommend Fox Farms liquid nutrients. They come with instructions for dilution for seedlings and don't a fish smell. Keep them happy with a warm room and ideally 12-14 hours of light a day.
How to Plant Your Eggplant
When to Plant Eggplant
When it comes to how to grow eggplant, outdoor temperature is extremely important. Do not try to plant until after all danger of frost has passed in the spring and soil temperature has warmed considerably.
Ideally, you want the soil to warm to about 70°F, but at least wait until it's several degrees above 60°F.
You get warm your soil more quickly by placing black plastic over your intended planting area. This trick works for tomatoes and peppers, too! You can cut slits in the plastic and plant through and use the plastic as an inorganic mulch, or you can remove the plastic before planting and save it for use another year
For more advice on growing heat-loving nightshades, like eggplant, in cooler climates, be sure to read Niki Jabbour's new book Growing Under Cover. Turn to pages 168 and 169 for advice on picking eggplant varieties that are good for growing under cover, tips for warming soil, and how to protect your seedlings from unexpected cold weather.
Sale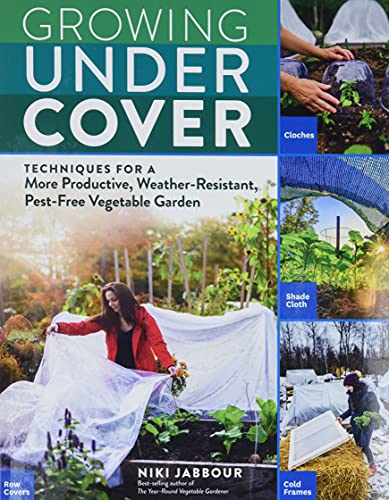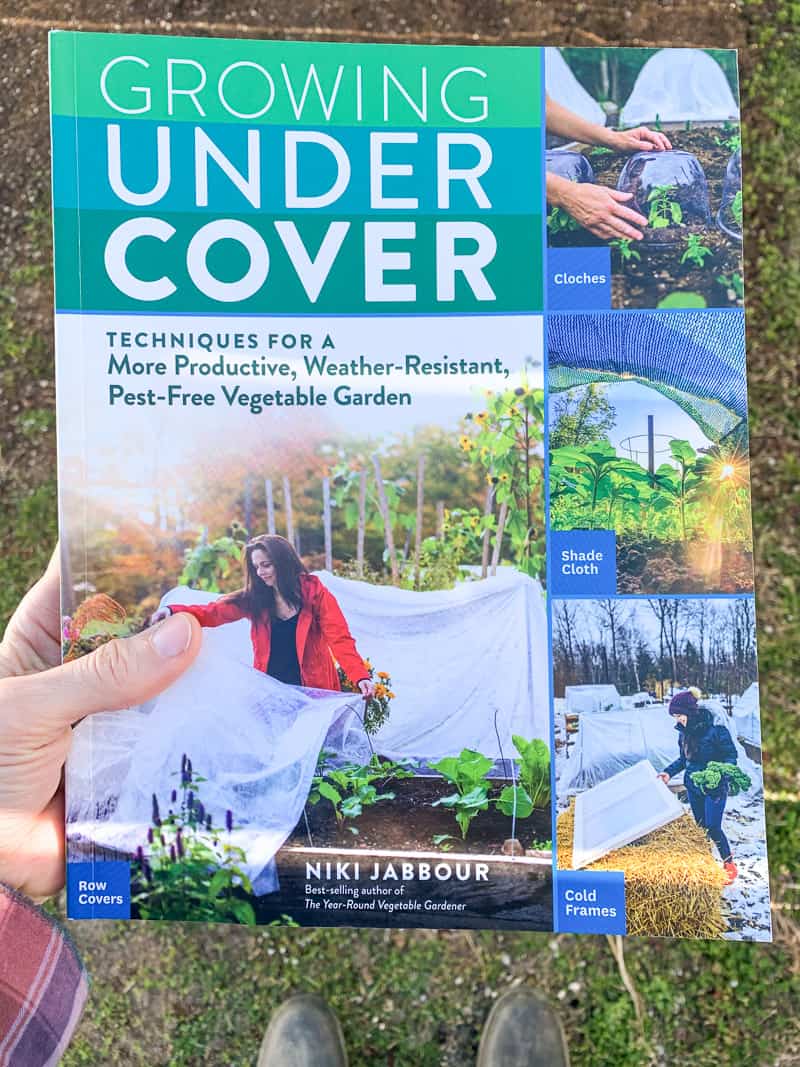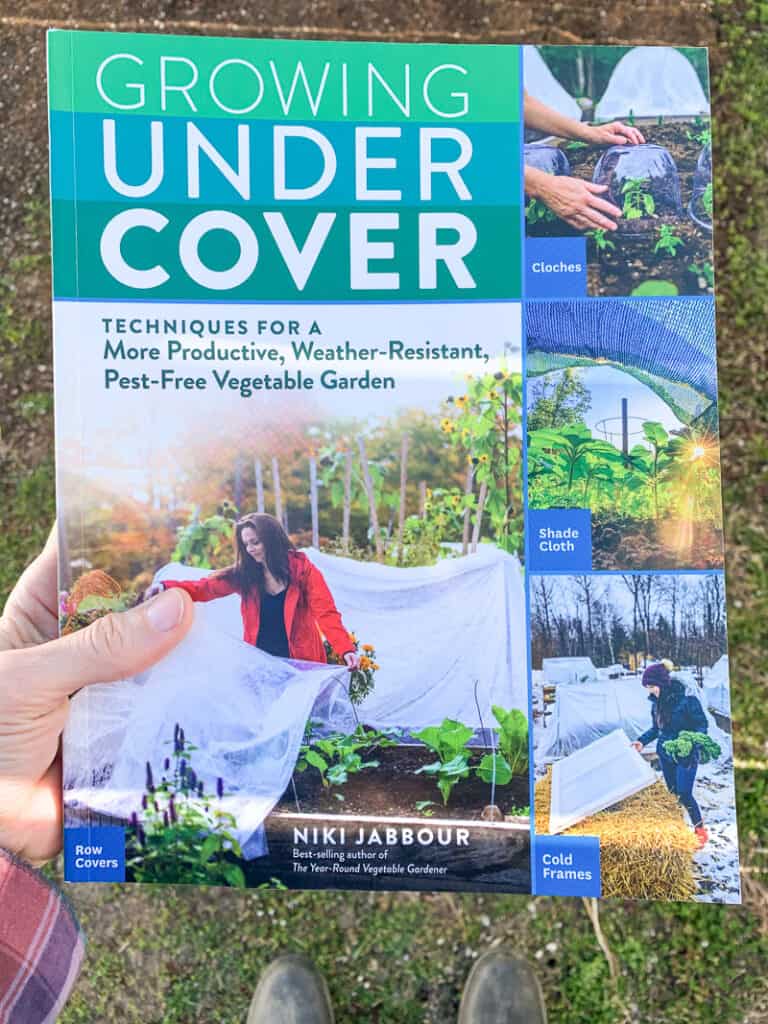 Always remember to harden off your seedlings before planting them outside. Take them on day trips by placing them in a sheltered spot outdoors on a warm day. Gradually increase their time outside over a 1-2 week period until they are staying out all night. For a detailed look at the hardening off process, and why it's important, see this post on how to prepare your seedlings for transplanting.
Make sure you keep your eggplant seedlings inside if cold temperatures are called for or protect them with cloches or fabric if they're already in the ground.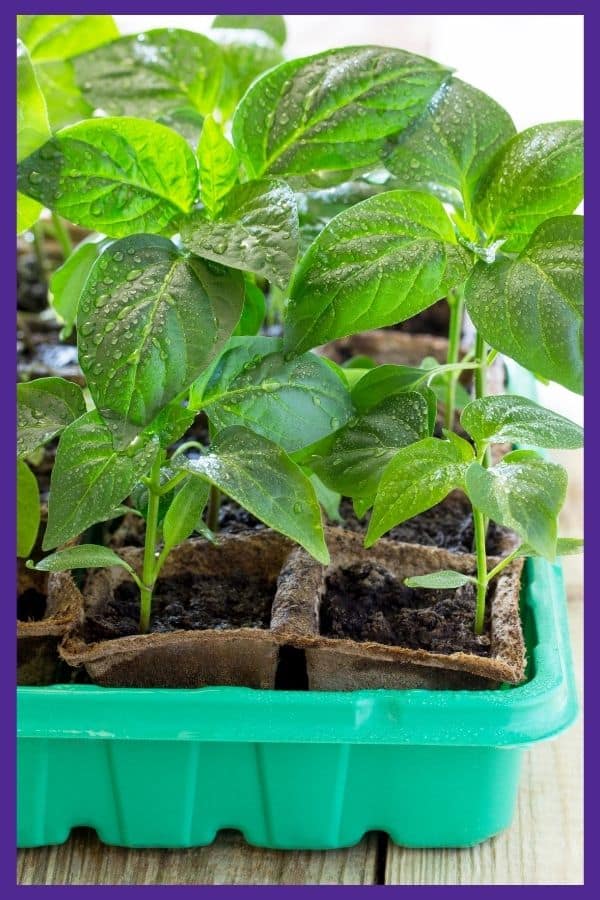 Where to Plant Eggplant + Soil Prep
Eggplant grows equally well in the garden and in containers. Plant it in a very sunny spot that gets at least 6 hours of sunlight each day (though more is preferable).
To help the soil warm up more quickly if you garden in a region with cold winters, plant in raised beds and cover the ground with black plastic (or black fabric for a more eco-friendly option) a few weeks before planting.
Eggplant likes well-drained and rich soil, so add a generous amount of compost or well-rotted manure to your planting area and mix it in about 12" deep.
If you want to grow eggplant in containers, use a 5-gallon pot or larger for each plant. Make sure it has drainage holes in the bottom, and fill it with a rich potting soil that drains well. Keep in mind that containers do try out more quickly. Inconsistent moisture can contribute to end blossom rot on eggplant, just like with tomatoes. Using a larger container can help mitigate this problem.
Planting Eggplant Seedlings
Once the temperature has sufficiently warmed, it's time to plant your seedlings!
Eggplant should be spaced 2-3' apart, depending on the variety, and planted so that the top of the root ball is just beneath the soil. Water newly planted seedlings well. Use a watering wand for a gentle shower that won't blast your delicate seedlings away.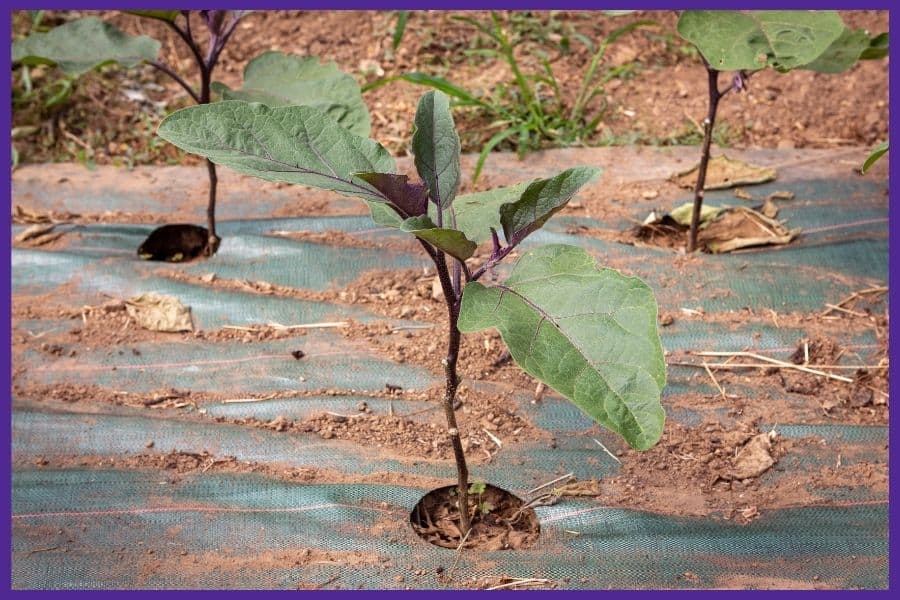 As they grow, the plants will typically need some kind of support system. They can be staked or attached to large tomato cages. (Ironically, tomato cages are really too small for most tomatoes – they're better for peppers and eggplant.) It's easier to put your supports in now while your plants are still small, but avoid poking through their delicate root systems.
An inexpensive, easy way to support your eggplant is with bamboo stakes. Place one near each seedling, making sure to drive it into the ground at least 10-12 inches. As the plant grows, use soft wire to hold it upright. Coated gardening wire is inexpensive and easy to use.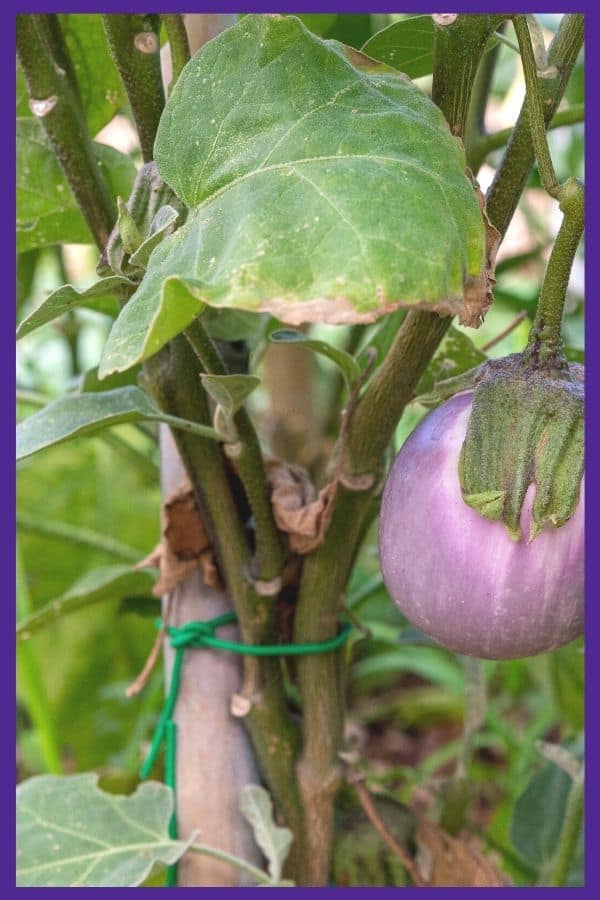 If cold weather rolls in unexpectedly, use row covers (or sheets) to insulate your seedlings. Even a trash bag thrown over your plant for the night will help it.
Care Tips for Eggplant
Mulching around your eggplant will suppress weeds and keep moisture in the soil, but don't do it too early, or you'll attract slugs and end up keeping the soil cold for longer. Put down a natural mulch, like straw, once the weather has turned warm and relatively dry.
When rain is lacking, water eggplant deeply once or twice a week. You may need to water more often if you are growing in containers or live somewhere very hot and dry. Watering is especially important when the plants start developing fruit. Make sure to water consistently to reduce the risk of blossom end rot.
If you added a lot of compost to your soil before planting, you probably won't need to fertilize during the growing season.
Otherwise, you can feed your plants with a compost tea or garden fertilizer every 3-4 weeks. I typically use either Neptune's Harvest or Fox Farms nutrients. Both are organic. Neptune's Harvest smells kind of fishy, but plants love it.
Eggplant Pests and Problems
Learning how to grow eggplant involves dealing with pests and other problems that may come up during the season.
The most common pest of eggplant are flea beetles, which are tiny, black bugs you can barely see. You'll most often notice their presence by the appearance of pinprick holes in the leaves of your plants.
Flea beetles don't usually do serious damage to healthy eggplant, but seedlings are more at risk. Use row covers over seedlings to protect them.
Tomato hornworms are occasionally an issue and need to be picked off your plants by hand. This is a tomato hornworm on a tomato plant: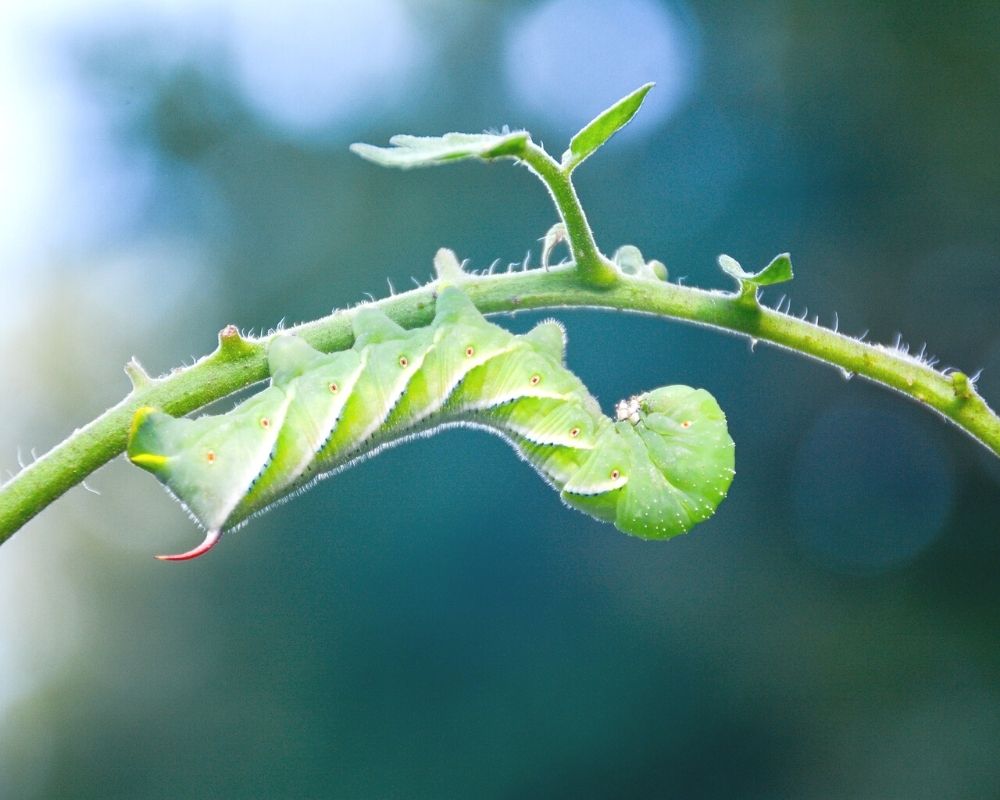 Once you've picked tomato hornworms off the plant, you can spray with BTK to help control any you missed. BTK, shorthand for Bacillus Thuringiensis var. Kurstak, is a naturally occurring bacteria that selectively kills several types of leaf-eating caterpillars. BTK spray does not harm bees, ladybugs, or other beneficial insects and does not hurt birds that consume infected caterpillars.
To keep your garden safe, always ensure your spray is only BTK. Some products combine BTK with other ingredients that may be more harmful.
Sale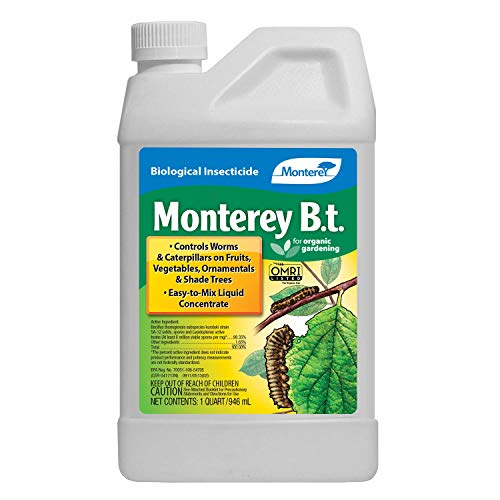 Monterey LG 6336 Bacillus Thuringiensis (B.t.) Worm & Caterpillar Killer...
INSECT KILLER - This pest control is designed for use on caterpillars and worm type insects, such as cabbage looper, bagworm, gypsy moth, fall...
FOLIAGE PROTECTOR - This insecticide is designed for use on a variety of plants including broccoli, celery, cabbage, turnip greens, mustard greens,...
SAFE FOR EARTHWORMS & BEES - When used as directed, Monterey B.t. has no effect on birds, earthworms, or beneficial insects such as honeybees or...
Fungal diseases, like powdery mildew, can do damage in cool, damp conditions. Give plants plenty of sun and airflow to avoid this problem.
Funnily enough, the most frequent culprit of eggplant damage is cold weather. It can cause flowers to fall off, meaning fruit won't develop, and keeps existing fruit small and stunted.
Keep in mind that eggplant thrives best in 80-90°F weather and can stall if nighttime temperatures drop below 60°F.
How to Harvest Eggplant
Most eggplant varieties will be ready for their first harvest 65-80 days after being transplanted into your garden.
Knowing when to harvest eggplant will depend on the variety you're growing. Get familiar with what the fruit should look like when it's ready, and pick as soon as yours reaches that point.
If you are growing the traditional dark purple eggplant, the fruit should look richly colored, glossy, and unwrinkled when ripe. The skin should also resist puncture from your fingernail.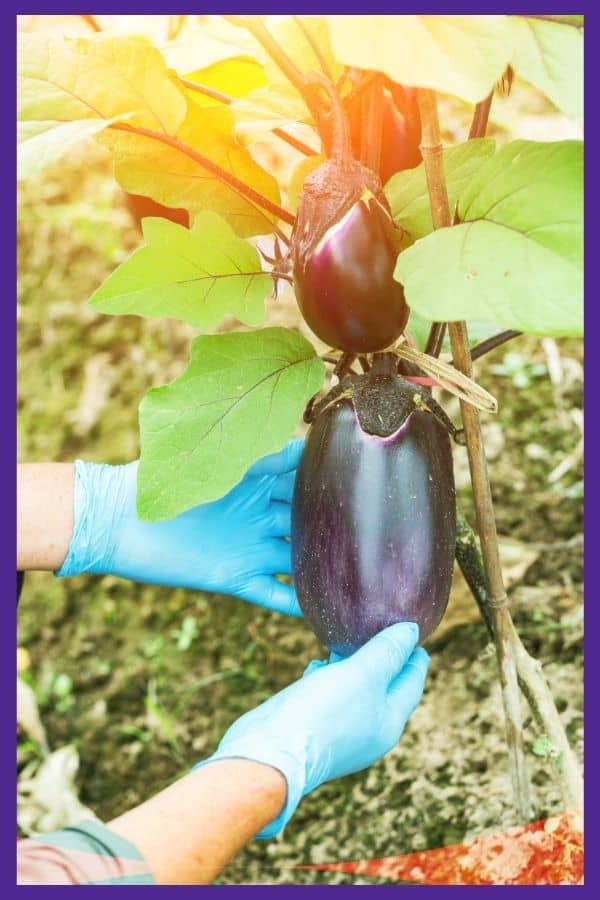 Because both overripe and underripe eggplant will taste bitter, it's always a good idea to pick a test fruit. Cut it open and see if the seeds are formed yet still soft. If so, this is the perfect stage to harvest your eggplant at!
When you harvest eggplant, it's best to wear gloves because the green caps on the fruit are often prickly. I always wear cut resistant garden gloves when handling any prickly plant. See this post with for the best cut resistant gloves for gardening, including options for smaller hands.
Cut each fruit off the plant with a sharp knife or pair of hand clippers so that an inch or two of stem is attached. You can see out complete review of the best garden shears, but here is the TL;DR version:
Fiskar's bypass pruners are my top "budget" garden shear pick. For something more durable that will last longer, get Felco Pruning Shears. They're fantastic for single-handed operation, even with tougher vines, and incredibly durable. (Note – for larger hands, make sure to get the Felco F2 model because they're bigger.) Felco pruners are Swiss-made and all the parts are replaceable so you can buy new blades as needed without replacing the entire tool.
Eggplant doesn't last long in storage, so use it as soon as you can! However, it will keep for about a week in a temperature range of 45-50°F. Cook and freeze it for longer term storage.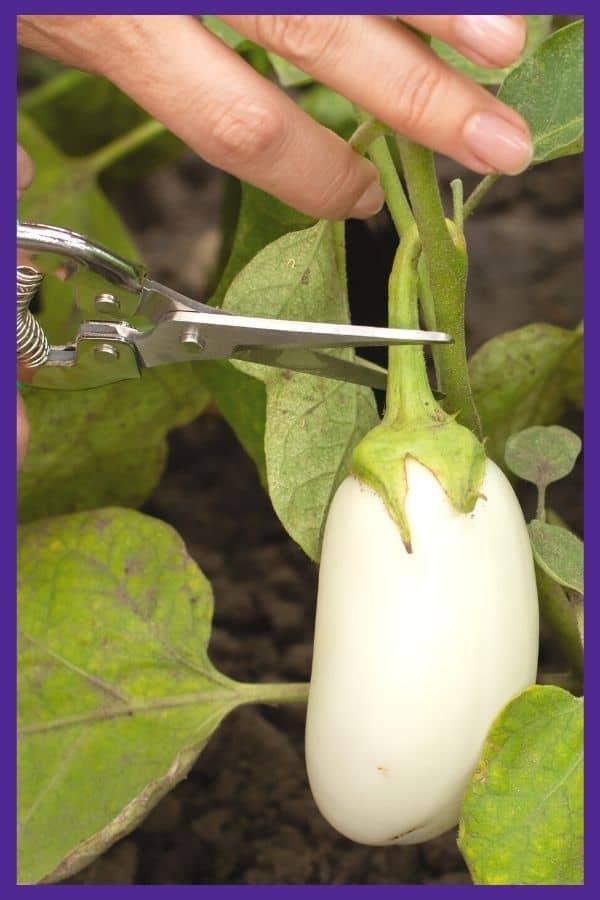 Growing eggplant successfully
The biggest tips to keep in mind for how to grow eggplant are to give it warm weather, lots of sunshine, a good amount of nutrients, and adequate water. Don't forget to support plants with a staking system or tomato cage, and you're all set for a great harvest.
You can enjoy cooking eggplant in all your favorite recipes and may even want to branch out next year and try some new varieties!
Popular summer vegetables and herbs
Discover how to grow popular vegetables and herbs in your backyard garden or container garden with these in-depth vegetable growing guides.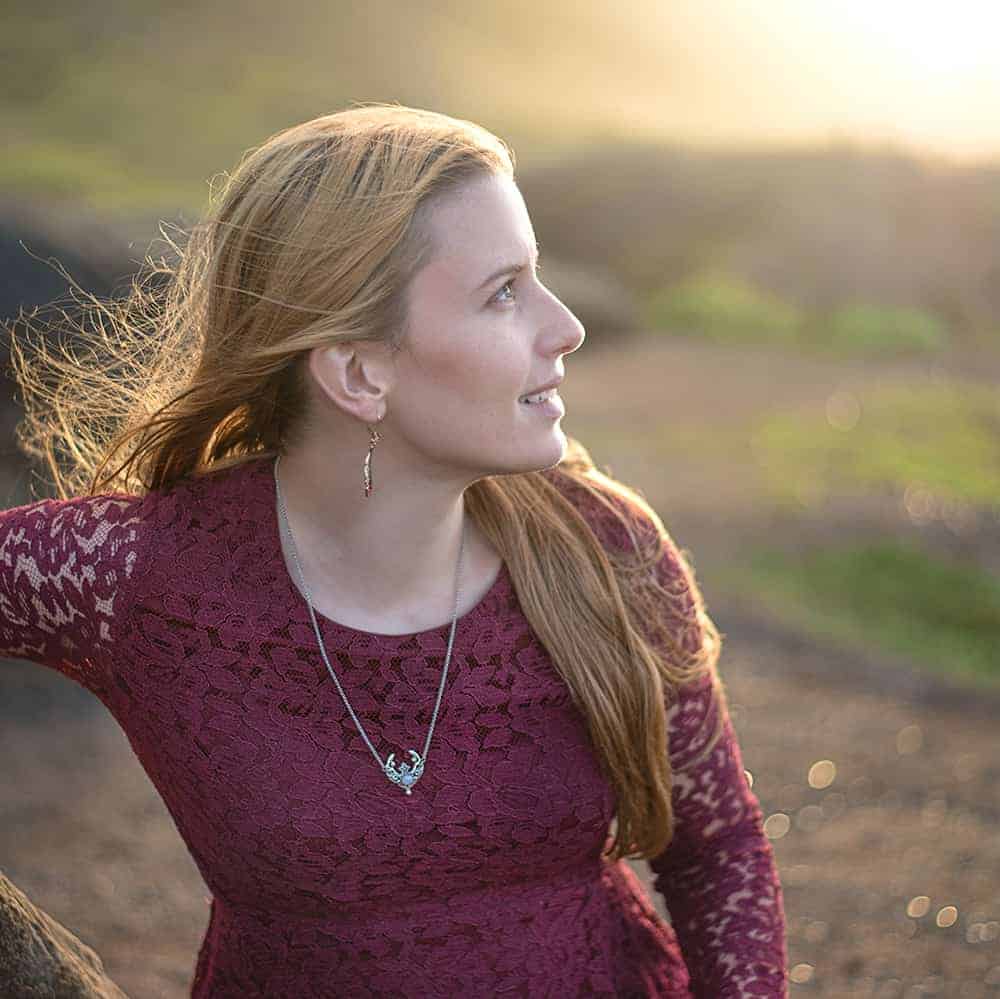 Natasha Garcia-Lopez is an avoid home-gardener and proud owner of 88 acres of land in rural West Virginia. She was a member of the Association for Living History Farms and Agricultural Museums for many years and is currently enrolled in the Oregon State University Master Gardner Short Course program so she can better assist you with your gardening questions.She holds a certificate in natural skincare from the School of Natural Skincare.