I love kale. Maybe that sounds strange, but it's one of my favorite vegetables to grow! It's easy to grow most of the year, packed full of nutrients, and can be eaten raw of cooked.
If you plant kale at the right time, you'll have a long harvest season and lots of time to enjoy the freshly picked leaves.
If this is your first time growing kale, you might be wondering how to know when it's time to harvest. There are a few signs to look for that will let you know your plants are ready.
Here's more about when to harvest kale without killing the plant, plus how to harvest it the right way and tips for storage.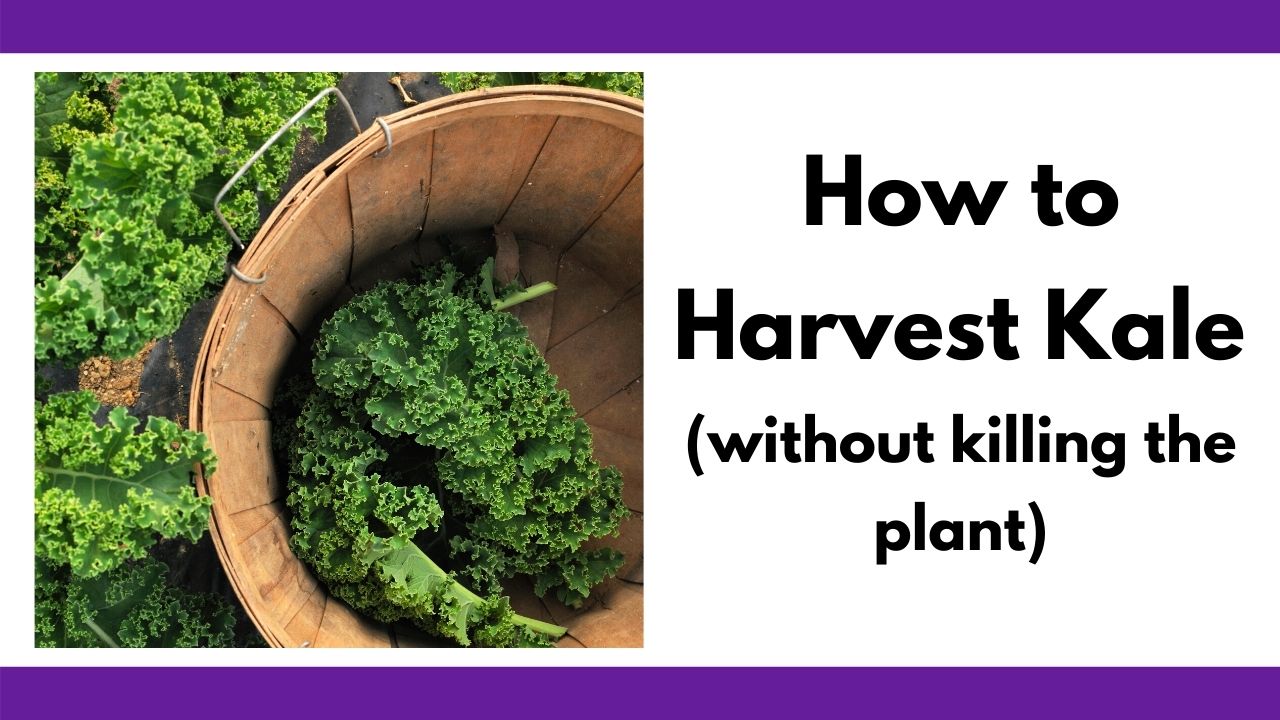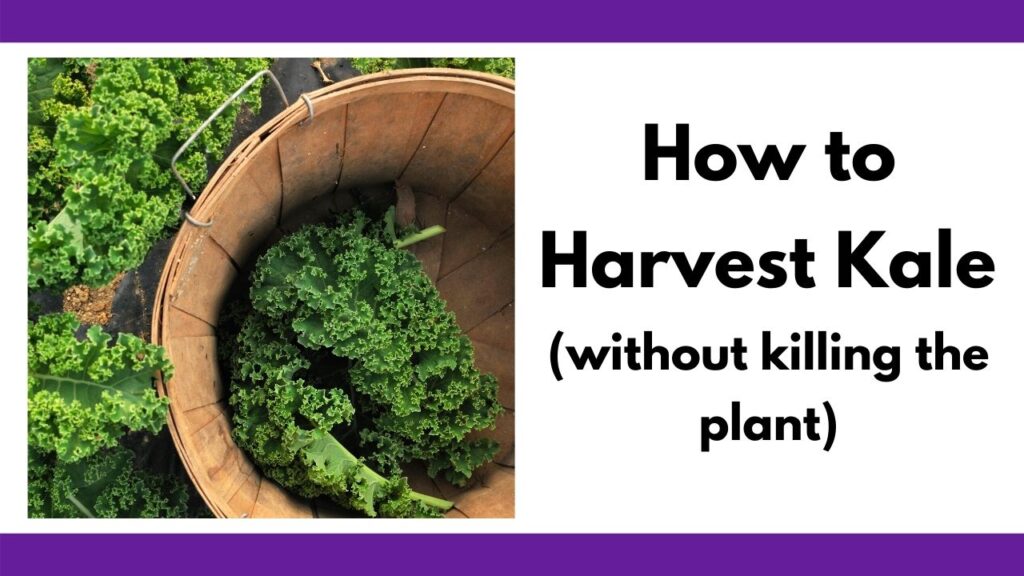 This post includes affiliate links, which means I may earn a commission on purchases made at no additional cost to you.
Knowing When to Harvest Kale
Harvest time will depend somewhat on the variety of kale you're growing, since some cultivars grow more quickly than others. There are also two distinct harvest stages: baby kale and mature kale.
Always check your seed packet for your kale's expected days to maturity. Russian kale, for example, tends to grow more quickly than lacinato "dino" kale.
Harvesting baby kale leaves
Baby greens are much more tender than larger, mature leaves. They are favored for raw uses because of their more delicate texture but still pack in the familiar kale flavor.
You can start harvesting baby leaves from most kale varieties about 25-30 days after planting. Wait until your plants have multiple sets of leaves that have grown to about 2-3" long. You can harvest the leaves smaller, but your yield per plant will be very small.
Start keeping an eye on your plants about 3-4 weeks in because kale can quickly grow past the baby stage. Also, keep in mind that if you want to harvest a lot of baby kale, it will take your plants longer to produce full-size leaves.
If you want enough baby kale leaves to have a sizable salad, you'll need to plant a lot of seeds or seedlings. The baby kale leaves in the photo below are an excellent size for eating raw: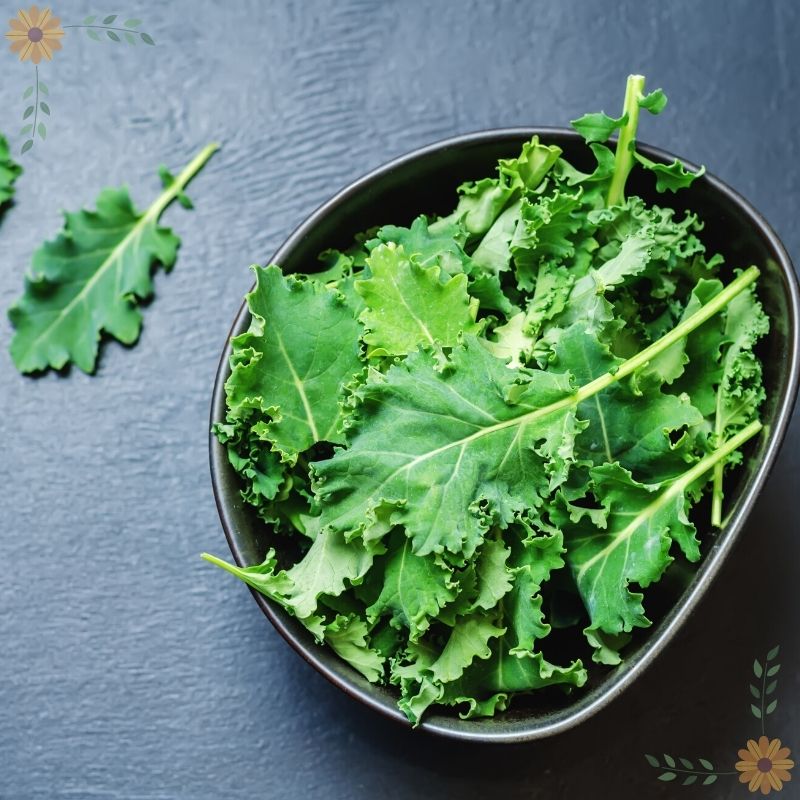 Harvesting large kale leaves
Full-size leaves have a stronger flavor and tougher texture. They can be used both raw and cooked and remain good to eat until they start getting discolored.
Kale leaves do keep getting tougher as they get larger, so keep that in mind as you plan your harvest. You'll probably want to cook larger leaves, or use them for kale chips.
I like to harvest kale leaves when they're the size of my palm or smaller. Leaves picked larger than this will definitely need to be cooked or massaged thoroughly before eating.
Most kale plants will reach maturity 55-60 days after planting. If you planted kale seeds directly in your garden, it will take closer to 3 months for leaves to become full-sized.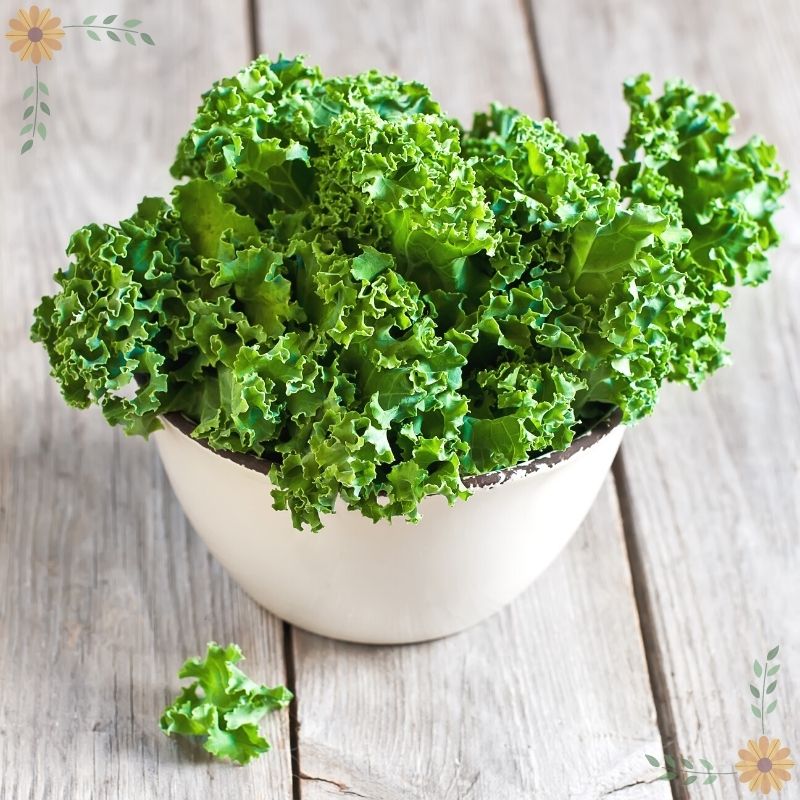 How long do kale plants live?
Most kale is biennial, which means it has a two year life-cycle, but it is frequently grown as an annual. There are also some perennial kale varieties that can live for 5-7 years.
Even if you don't allow your kale plants to grow until they go to seed in their second year, you can harvest them for an extended period of time if conditions are right.
Understanding what time of year your plants will start to fade out is also a part of knowing when to harvest kale.
Many vegetables are done for when cold temperatures come in the winter, but going through a frost makes kale leaves sweeter. Some gardeners even prefer to plant kale in the fall and let it go through a frost or two before harvesting.
This phenomenon is called chill sweetening or cold-induced sweetening. It's why you don't want to store your potatoes in the fridge – they turn sweet! This process is desirable in other vegetables like carrots, kale, and broccoli. The plant converts starches into sugars to protect the plant to prevent the leaves from freezing.
Your kale plants will eventually succumb to the cold when temperatures start dipping below 20°F. Unless you plan to provide them with protection, make a final harvest before this happens.
Heat is usually a bigger threat to kale than cold weather. Plants will start to noticeably fade as summer temperatures rise. Leaves will also become more tough and bitter.
The easiest way to deal with summer heat is to get your plants in the ground early in spring and finish harvesting before it gets too hot. You can then plant a second crop in late summer or early fall when temperatures will start falling again.
You can also offer your kale plants shade in the late afternoon to help keep them cool. Shade cloth is an easy, temporary way to add shade to your garden. You can secure it to a PVC frame, trellis, or even porch railings and lawn furniture using clips or zip ties. Make sure to allow at least two feet of space between your kale and the shade cloth to allow for air circulation. Do not completely cover them on all sides.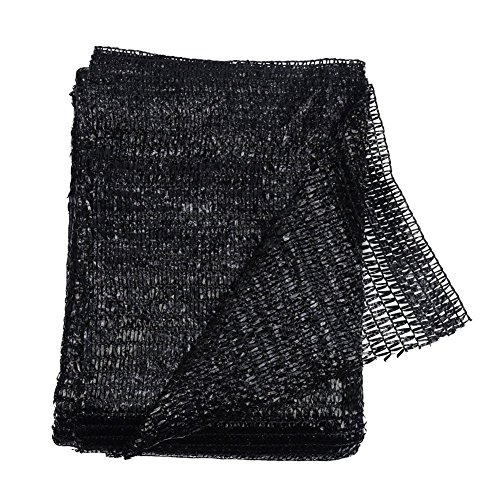 40% Black 6.5'x10' Sun Mesh Net Sunblock Shade Cloth Cover UV Resistant for...
Approximately 40-55% shade rate and can be used for flower,vegetable and fruit.
It will have no affect for photosynthesis and is more suitable for blocking the sunlight and heat while air can still flow through.
If you want to create a comfortable shaded area, this netting will make a much cooler area for you, your family, pets, or garden..
Growing hydroponic kale can help extend your growing season. Growing hydroponically in my Lettuce Grow Farmstand, I was able to grow kale throughout the summer in zone 8a. If you decide to purchase a Farmstand, make sure to use coupon code "FRIEND-MMT9" for $50 off!
How to harvest kale without killing the plant
Kale is an easy plant to harvest from. You can cut off individual leaves without harming your plants at all as long as you don't cut the central bud.
I've personally harvested from the same kale plants for months. At the time of writing, I have seven month old kale plants that are producing well.
The method for harvesting is the same for both baby and mature leaves. You always want to harvest outer leaves first and leave the inner (and smaller) ones to keep growing.
Cut off leaves where the leaf stem meets the main stem of the plant. You can also snap leaves off at the stem by pushing down with your thumb and pulling away from the plant.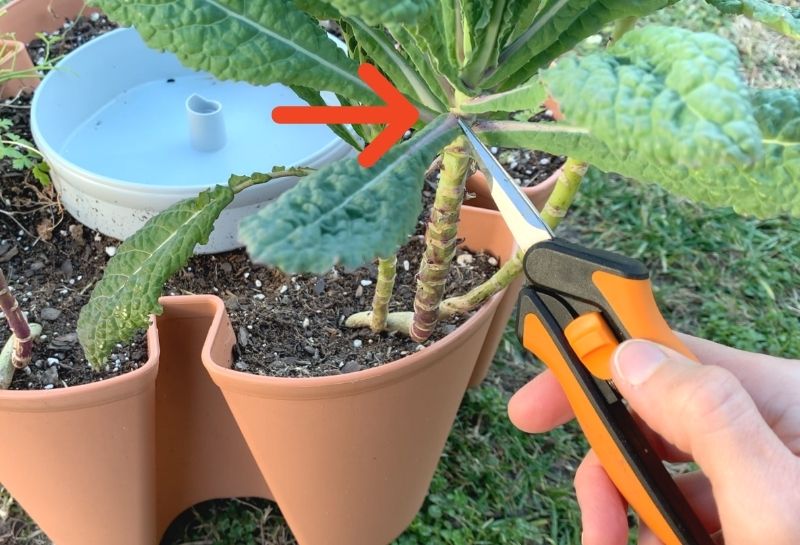 Make sure you don't cut the main stem off because this will stop plants from producing.
Do NOT cut where you see me pointing in the picture below: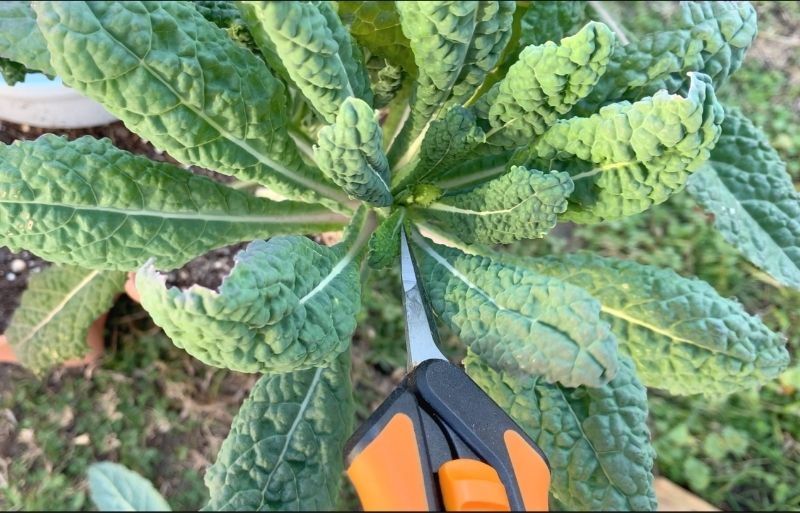 Whenever you harvest, leave about ⅓ of the leaves intact so that your kale plants can regenerate. Otherwise, you can pick as many leaves as needed. I usually have at least 6-8 kale plants growing at a time so I can pick a few leaves from each every day. (I eat kale with breakfast every morning.)
I filmed a video showing you exactly where to cut your kale leaves off the plant and where not to cut. This video was filmed in mid-December so the plants are smaller than usual and not looking their best. They were not receiving enough sunlight (but there was nothing I could about it but wait for the light to return naturally on its own since the yard gets very little light in winter.)
Tips for a bumper kale harvest
Although kale is a very popular cool-weather vegetable, you can get a longer harvest season if you plant it in late summer for a fall and winter crop.
Kale plants can withstand moderate freezing temperatures without protection Certain cold-hardy varieties will keep growing if the weather stays above 20°F. Even when temperatures dip below this mark, you can extend your harvest season further by providing some means of protection.
Keep in mind that kale does grow more slowly in cooler temperatures and shorter winter daylight hours. Don't expect the same rate of growth in the fall or winter, even if your plants are warm enough.
Building a cold frame around your kale plants, floating row covers, and poly tunnels are three fairly easy ways to protector your kale from extreme cold.
Floating row covers are probably the easiest, and least expensive, of these three options. If you don't have hoops to hold the frost blanket in place, that's okay. Simply drape them over your sturdy kale plants and secure the edges with branches, bricks, or landscape fabric staples.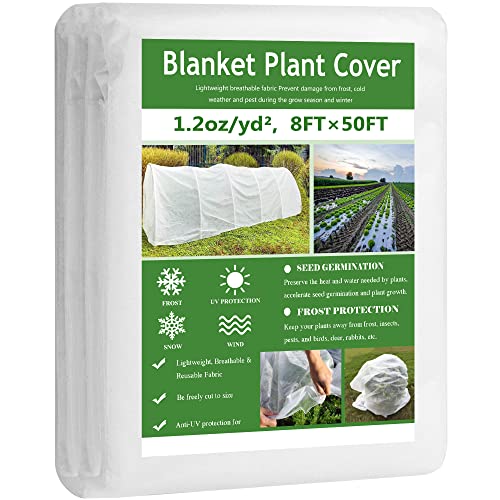 Garden expert Plant Covers Freeze Protection Floating Row Cover Thickened...
【Multiple Functions of Garden Cloth】 - ①The Thickened 1.2oz Plant Cover not only can protect crops and plants from frost and freeze. ②But also...
【Strong & Durable Material】 - Garden Expert Plant Frost covers are made by thickened 1.2oz/sq non-woven polypropylene fabric. The material is...
【How to Use Plant Cover】 - ①You can directly cover the Plant Blanket on the crops and use the staples stakes or stones to fix the surroundings....
You can also try something more homemade like a tarp or old blankets draped over wire hoops or even folding chairs. Don't leave it on for days on end, but even thick lawn trash bags secured over your plants for the night can protect them from a sudden, unexpected cold snap.
Any protection you come up with will give you more time to harvest and may even keep your plants going until spring.
If you're interested in learning more about winter gardening, I highly recommend The Year-Round Vegetable Gardener. It's one of my favorite gardening books because it has a fresh, modern perspective and practical, affordable methods. The author lives in Canada – if she can garden all year, so can you.
Sale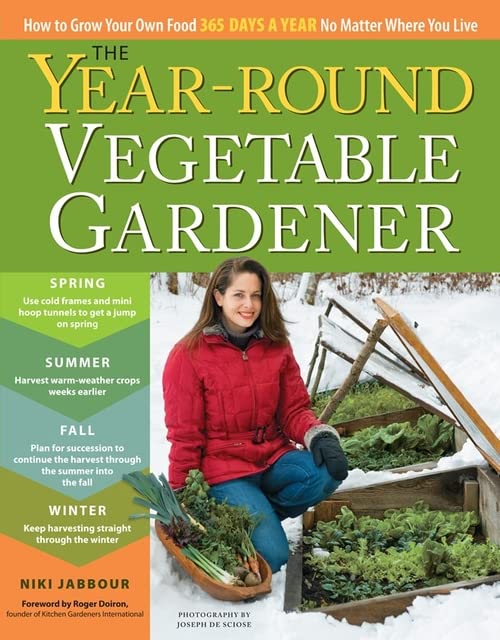 How to store kale leaves
Now that you know when to harvest kale and how to extend the season, here are two ways to store any extra you might have.
Freshly picked leaves can last for 2-3 weeks in the refrigerator if you get them in the fridge right away. Take bunches of kale and wrap them loosely in slightly damp paper towels. Put each bunch in a plastic bag or, better yet, a reusable GreenBag for keeping produce fresh.
Do not place your kale in the fridge without protection – it will wilt quickly. You also shouldn't wash your leaves before placing them in the fridge. If they're not thoroughly dried, the excess moisture can make them go bad more quickly.
You can also freeze kale for longer storage.
The leaves can be simply washed, chopped, and frozen, but will only last 4-6 weeks in the freezer before turning bitter. To keep kale tasty for up to a year, blanch it before freezing.
How to blanche kale for freezing
To blanch kale, first wash and chop the leaves.
Prepare a bowl of ice water while you boil a pot of water on the stove.
Place the kale in the boiling water bath for 2 1/2″ minutes. An easy way to do this is by using a metal blanching basket. A blanching basket is one of those affordable kitchen gadgets that makes canning and preserving your garden harvest so much easier! It virtually eliminates scalded fingers because you don't have to pour boiling water out of a pot – you just lift the basket out.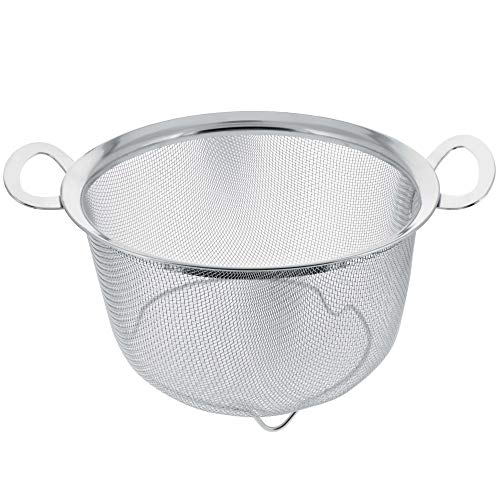 U.S. Kitchen Supply 3 Quart Stainless Steel Mesh Net Strainer Basket with a...
Professional Grade Mesh Strainer Basket: A durable and sturdy high performance 3 quart (8-1/4" diameter) stainless steel mesh net strainer basket with...
Helping Hand to Prepare and Cook Food: Our strainer colander basket can rest in your pot, in the sink or on a countertop, so that your hands are free...
Sift, Strain, Rinse and Steam: 3 quarts is the preferred basket size needed to handle most straining, seiving, sifting, filtering, rinsing, steaming...
Transfer the kale to the ice bath. If you're using a blanching basket, simply use hot pads to lift the basket out of the hot water bath. Dump the kale in the ice water or put the whole basket in the ice water bowl.
Drain the leaves as best you can and get rid of excess water with a towel. I love my OXO salad spinner and always use it for kale. It's sturdy and has a grippy ring around the bottom so it doesn't flop everywhere on the counter when you use it.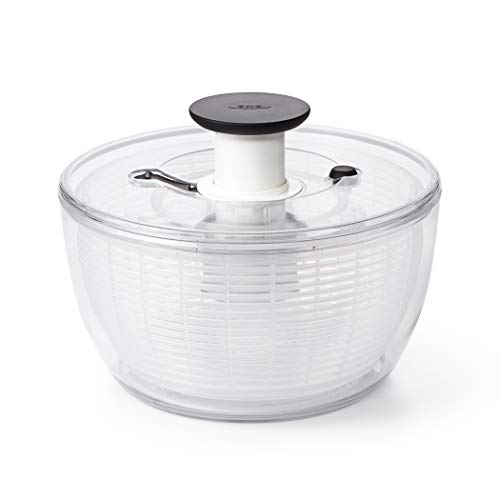 OXO Good Grips Large Salad Spinner - 6.22 Qt., White
Easy, one handed operation with patented pump mechanism and brake button
Soft, non slip knob locks down for storage, and a non slip ring and wide base keep bowl steady on countertop
Elegant, clear bowl is perfect for serving, and basket can be used separately as a colander
You can now freeze your blanched kale in portions that make sense for you and store for 8-12 months!
Now you're a kale pro!
It won't take you long to get the hang of when to harvest kale and how to pick the leaves. Soon, you won't even have to wonder about it anymore- you'll just look at your kale and know when it's ready for picking.
To get creative with your harvest, try turning a few leaves into kale chips, making kale pesto, or using them in a homemade hummus or dip. There are lots of ways to enjoy this nutritious vegetable, and it tastes even better homegrown!
Make sure to visit these additional guides on Together Time Family to discover how to harvest your garden crops correctly:
Herb and Vegetable Harvest Tips
Not sure when your vegetables are ready to pick? Or how to harvest your herbs without killing the plant? Discover these herb and vegetable harvesting guides!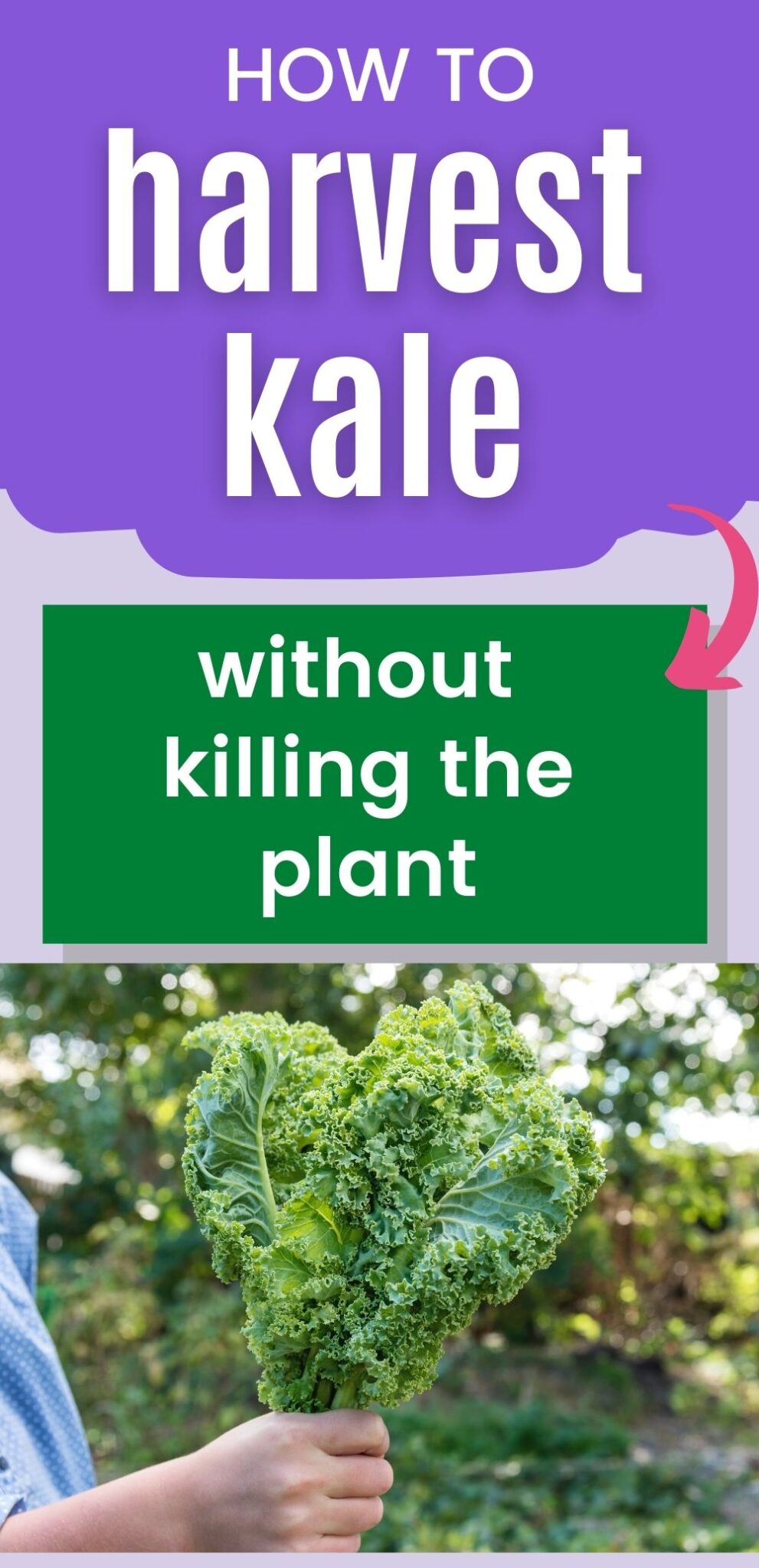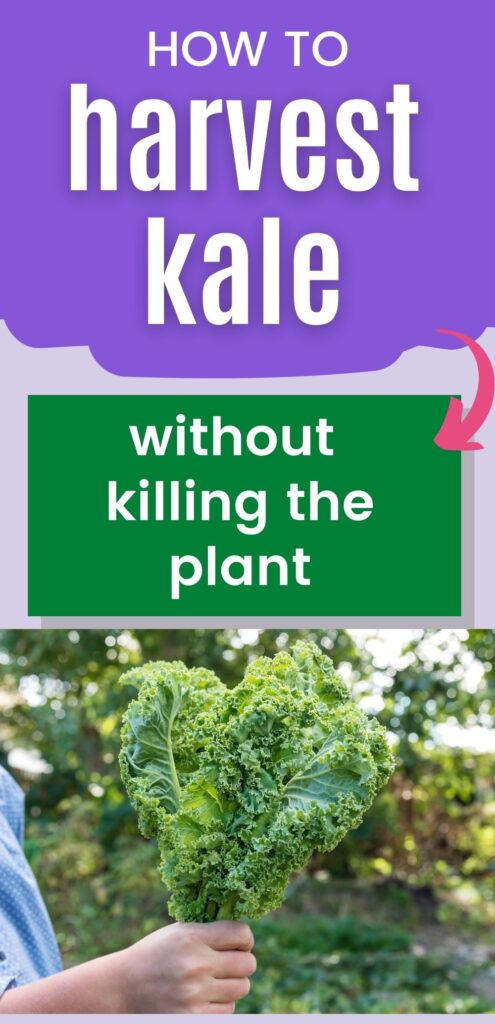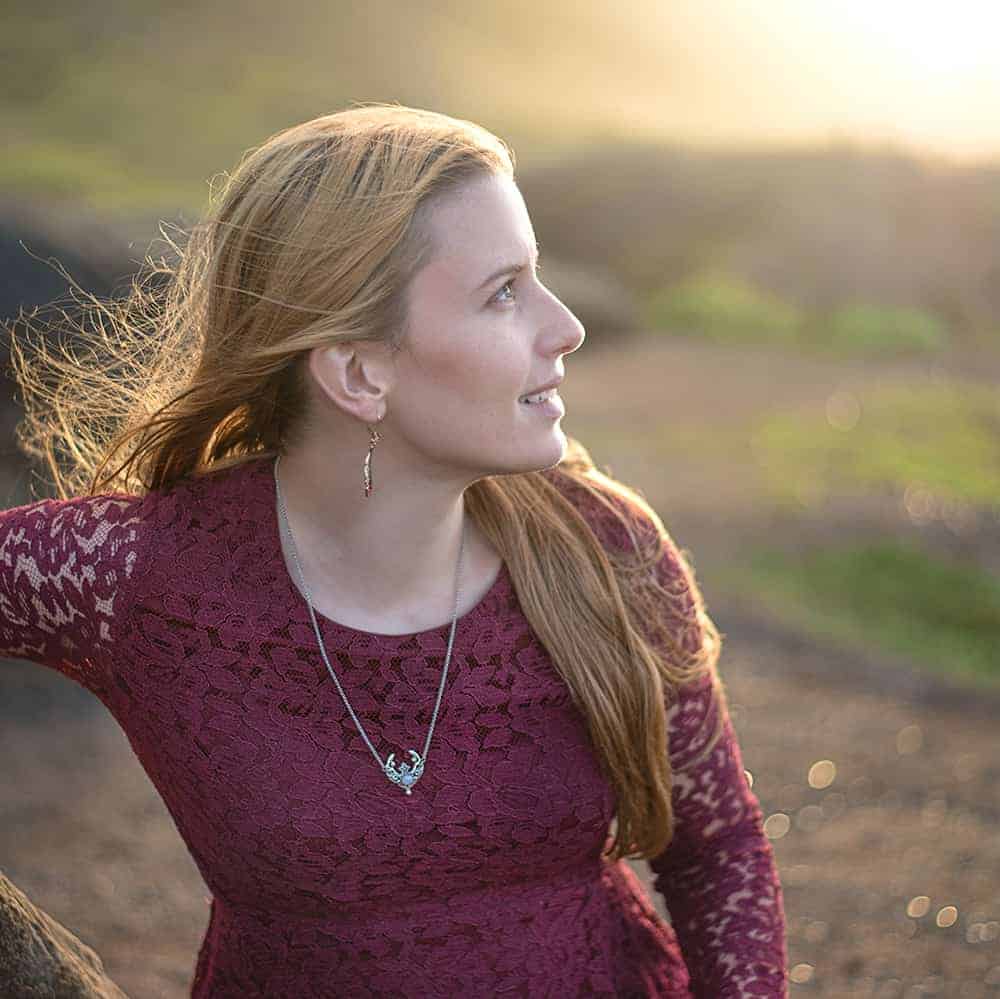 Natasha Garcia-Lopez is an avoid home-gardener and proud owner of 88 acres of land in rural West Virginia. She was a member of the Association for Living History Farms and Agricultural Museums for many years and is currently enrolled in the Oregon State University Master Gardner Short Course program so she can better assist you with your gardening questions.She holds a certificate in natural skincare from the School of Natural Skincare.