Are you tired of having your concrete surface stained by leaves and dirt? Want to avoid having to hire a high pressure washing service to clean your concrete surfaces? Then you need a high pressure hose nozzle.
A high pressure hose nozzle brings you the benefits of a high pressure washer without the need to buy bulky equipment that takes up valuable garage space.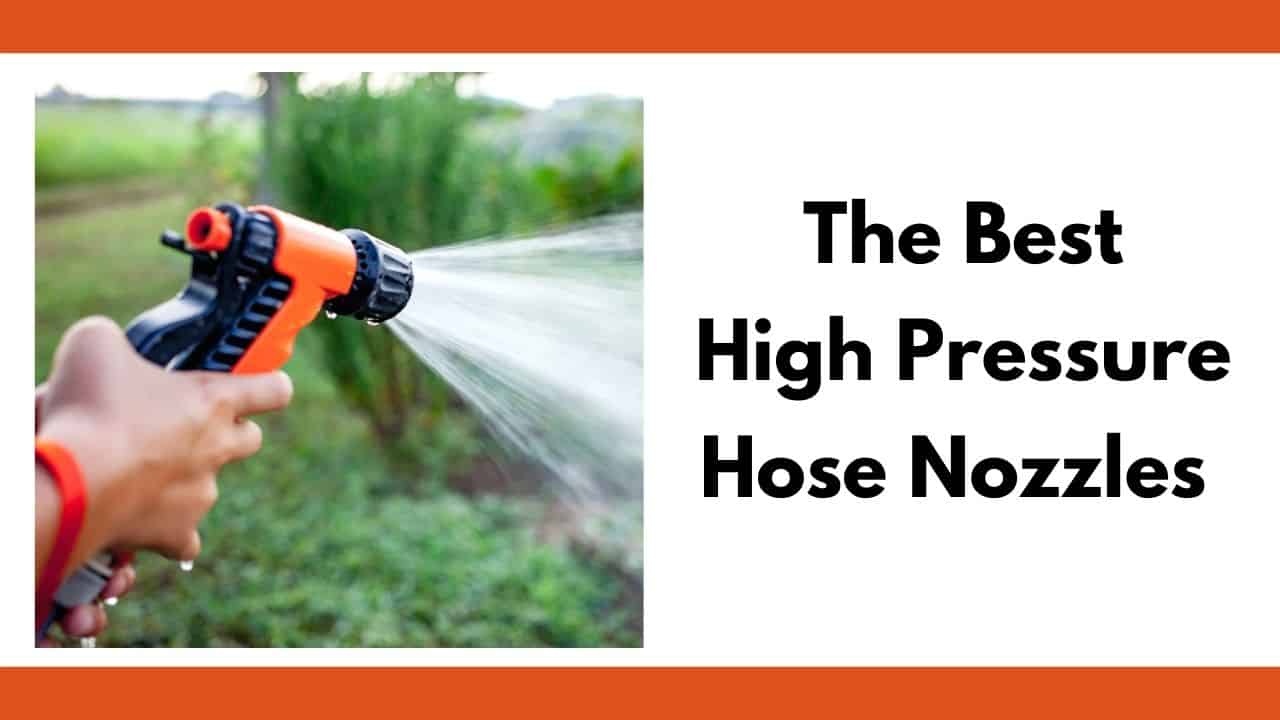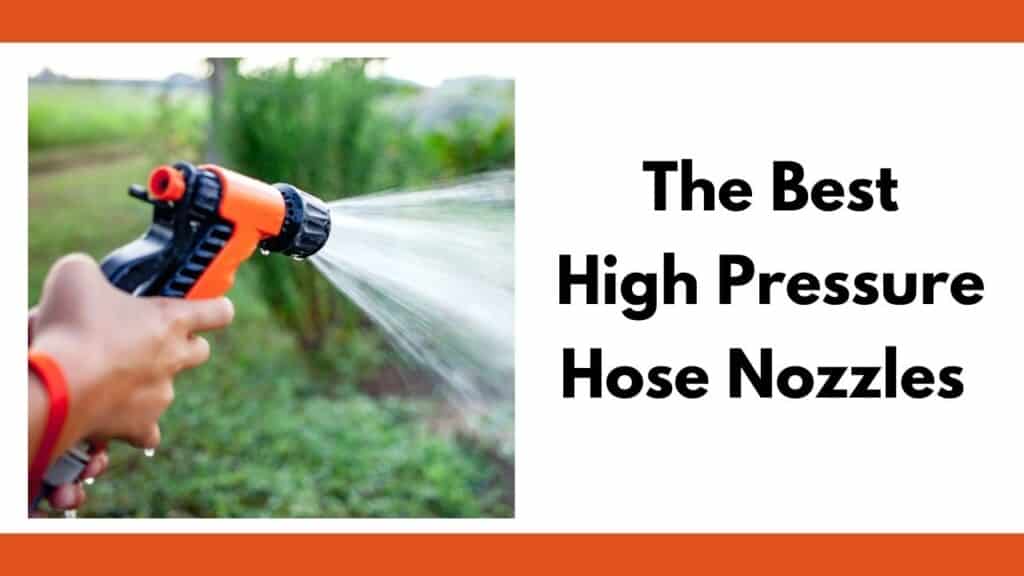 This post includes affiliate links, which means I may earn a commission on purchases made at no additional cost to you.
In a rush? Here are our top picks.
Below are some of the best high pressure hose nozzles on the market today. Keep reading to find out which suits your needs best.
Be sure to check out our post on how to use and replace a hose washer for some interesting tips to keep your hose connections from leaking.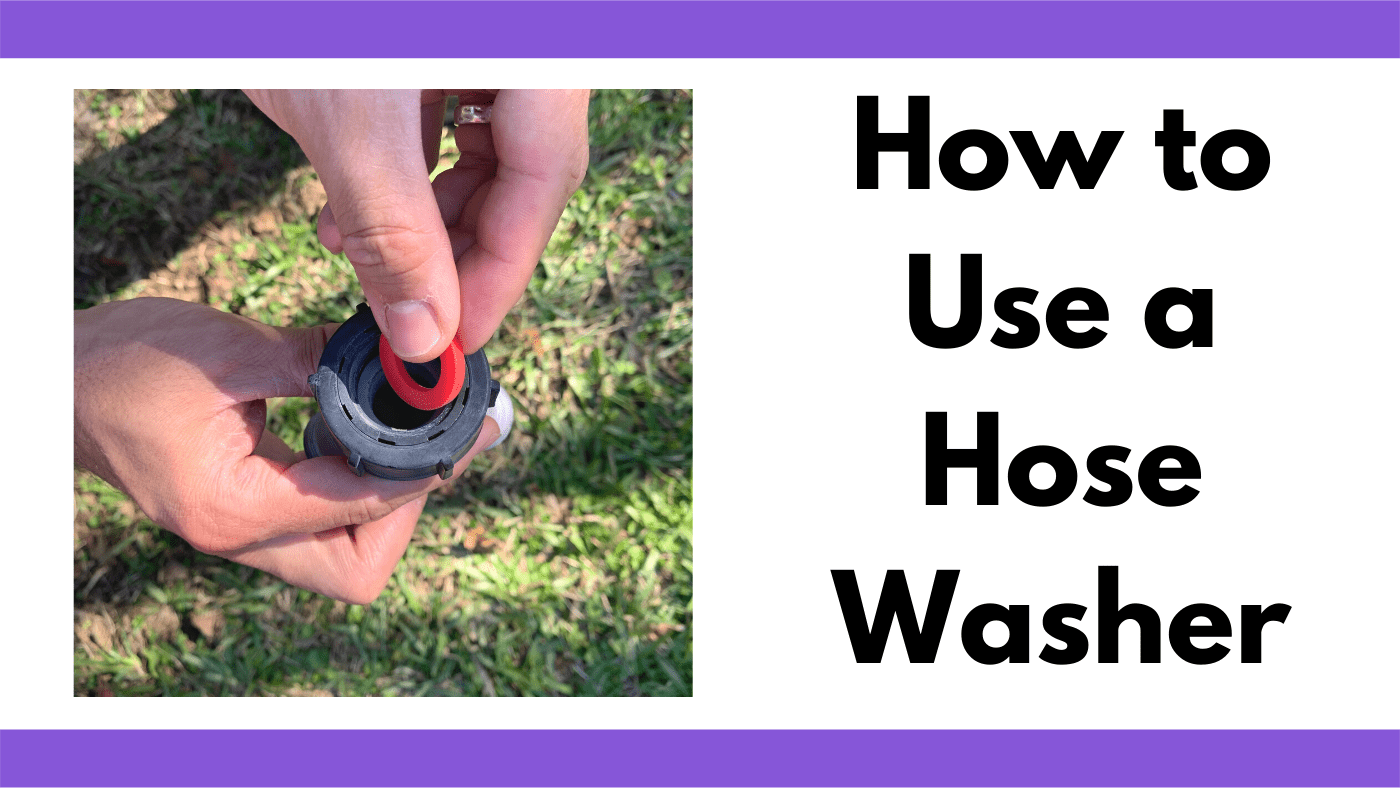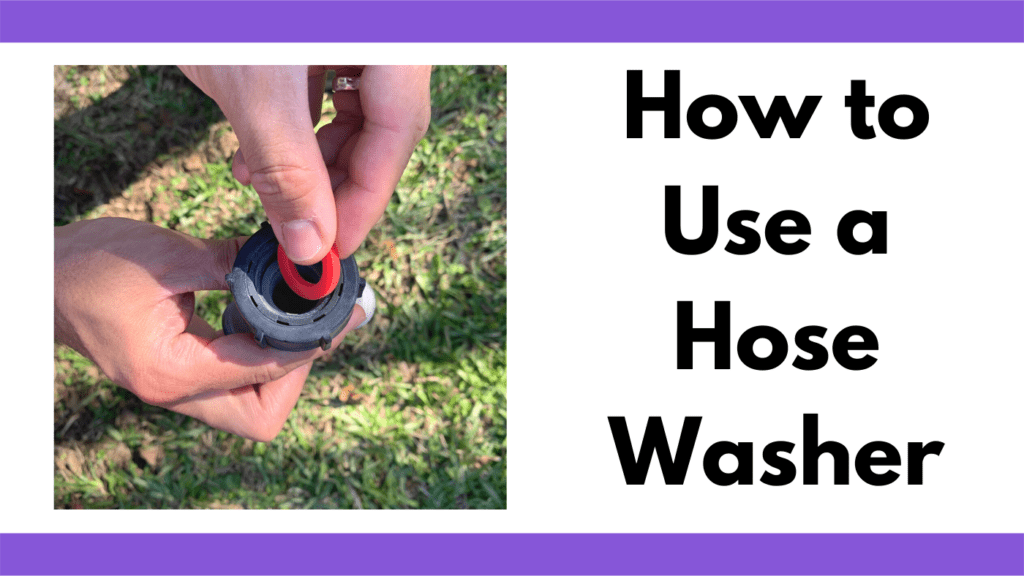 Best High-Pressure Hose Nozzles
PLGs high pressure hose nozzle is the best value high pressure hose nozzle. Because of it's simple construction this nozzle will outlast many complicated nozzles. This spray nozzle is of solid brass, which means it will be around for a long time even if left out in the sun or snow. It is also one of the least expensive nozzles on the market making it a great value.
The water flow from this nozzle is great for removing thick grime from your car, washing away growth on your house, removing dirt from hard surfaces, and even performing routine jobs around your garden. However, to get the greatest pressure water, you'll need to be in close range to whatever you are trying to blast away.
Don't use it at close ranges on your plants though, you'll blow away all the dirt, expose the roots, and probably tear off some leaves with its high pressure. Use the brass thumb control valve handle to regulate the water pressure so you don't damage your garden.
The Raddile high pressure nozzle is a versatile tool. This kit includes a fan, a jet stream, an adjustable nozzle, and quick connect adapter. The different spray patterns can be changed by installing the different nozzles, it is not as convenient as dial nozzles. The attachment which resembles a pressure washer is the jet stream, the small brass cap with a small hole at the end. Though the pressure will be high, it is not going to be over long distances. The high-pressure jets quickly expands and results in more of a mist than a solid stream.
You'll be able to clean small areas of your driveway or concrete with it but will take a bit longer for larger areas. Though the stream is small, the pressure is still high and can hurt you so keep your feet clear of the stream.
This design is unique and highly useful. It has a large handled valve which makes it easy to operate and throttle. Remember your plants do not want high pressure water as this will expose their roots and could even damage leaves and vital plant parts like stems. Use the valve handle to regulate the pressure if you are going to use this as a gardening tool.
The Big Shot high pressure hose nozzle does a great job of delivering high water pressure. The stream can be focused to a thin stream which is perfect for cleaning a small area. It is also very economical both in price and size. It may take some getting used to the stubby nozzle but it will fit nicely in your gardening tool chest.
It works great as a high-pressure hose nozzle. Not so well at being your primary garden hose nozzle because it will damage your plants. The high pressure stream will blast away dirt, roots, leaves, seeds, and possibly small trees. You can also get hurt by the high pressure stream. This is strictly meant for rough jobs requiring a high pressure stream.
The Fanhao high pressure hose nozzle is truly high pressure but can be adjusted to suit all your home nozzle needs. It can be used for sweeping driveways, washing cars, and watering plants. A watering wand is still preferred when watering delicate plants.
The ergonomic design of this pistol grip nozzle is great for arthritic hands or when doing different tasks. The rubber grip keeps the hose firmly in your hand while working.
The solid metal construction ensures your hose will withstand the test of time and last more than a single season. Though plenty of nozzles claim solid metal construction, this nozzle truly delivers and will be around far after other nozzles have failed.
This high pressure spray gun by Niahode has a unique design. However, the function of any nozzle is primarily in the nozzle end. This nozzle is not too different from the Fanhao hose nozzle other than the long neck.
The unique design does have its function though. This allows you to reach down into the root of plants, which is where you should be watering them anyways. You can also reach up high for those hanging, like in baskets. With this metal hose nozzle you can get around obstacles or deliver water to a specific location such as cleaning the underside of your car or the wheel wells. The long neck is a great convenience.
This heavy-duty hose nozzle also sports a locking mechanism for ease of use around the garden.
More Nozzles
There are an incredible number of hose nozzles to choose from. If you'd like to learn more about other types of hose nozzles, check out our post of the best garden hose nozzle. It includes things like multi-pattern nozzles, fireman-style nozzles, and even pistol nozzles. We even mention some remedies of how to regulate the pressure on nozzles which don't have a valve.
Can you pressure wash with a garden hose?
Pressure washers receive water from a conventional hose but the high pressure hose is a different kind rated for higher pressures. So no, high pressure washing cannot be done with a garden hose. However, you can use your garden hose with high pressure hose nozzles. These nozzles don't quite get the water pressure up to pressure washer levels, over 1500 PSI, but they do manage to get high velocity water which is good enough to clean small areas of your concrete.
How do I make my garden hose high pressure?
Any standard garden hose can be used with these high-pressure hose nozzles. The physics of high pressure hose nozzles follows simple fluid dynamics. The more restricted the flow area the higher the pressure the higher the flow rate which means high velocity water. This is why nozzles such as the Big Shot hose nozzle are effective at cleaning surfaces. They can restrict the flow so infinitesimally small that the velocity of the water is much higher than normal making it useable as a pressure washer substitute.
Choosing the right nozzle can seem daunting. The truth is that there is no one perfect nozzle. Many people have multiple nozzles and they have a sweet quick connect system which allows them to switch them out easily, check out our posts on quick connects if you are interested in learning more.
For a true high pressure cleaning you will need to use a pressure washer system but some of these nozzles come close to the function of a high pressure washer.
At the end of it all, make sure you choose a nozzle that suits you. Each of these nozzles has character, choose one which will make you proud and happy to use in your garden and home.
Angel is a Cuban immigrant who grew up with backyard chickens and a yard-loving abuela. He is our "gear guy" who can never have too many pairs of gloves or weed whacker attachments.